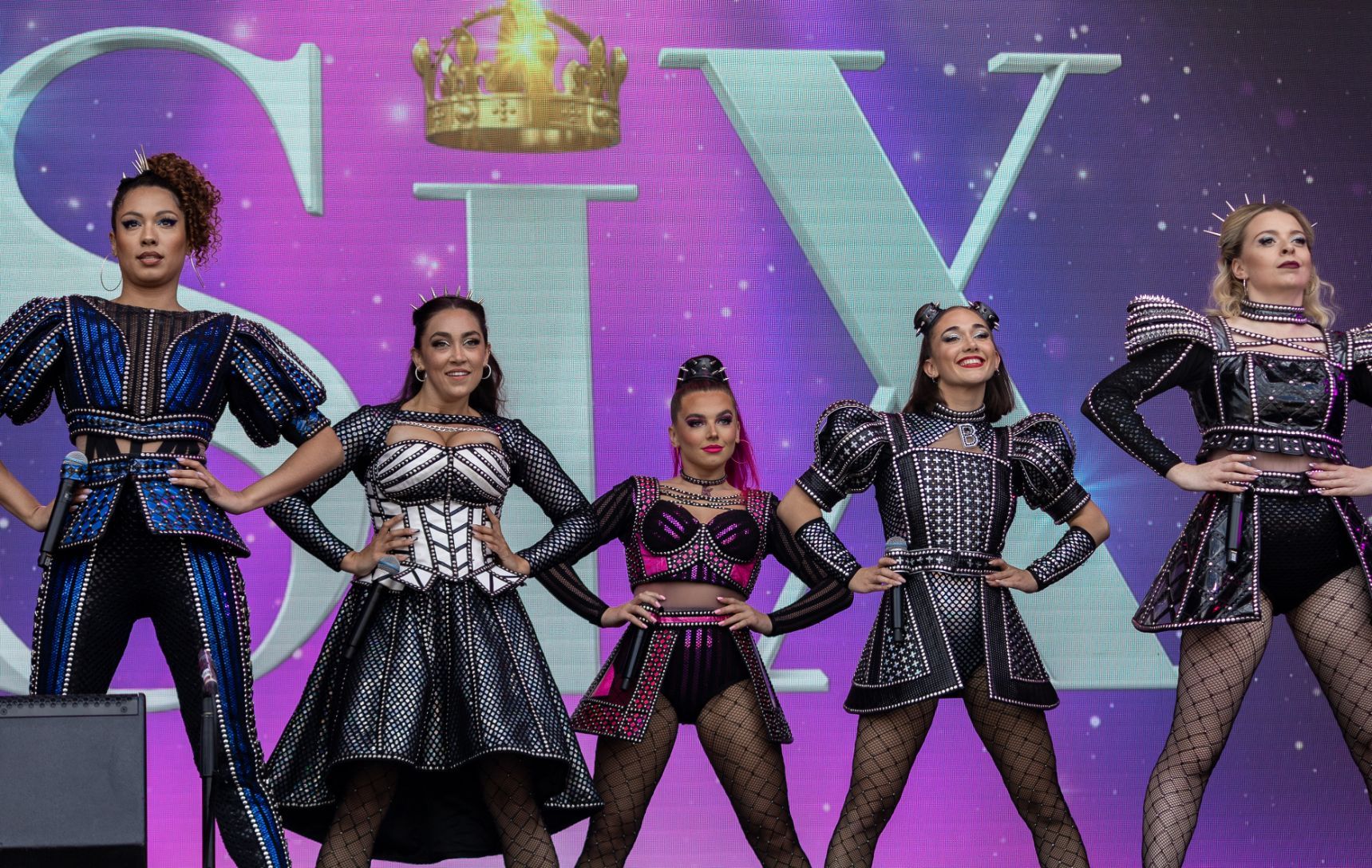 West End Live
Understudies and swings were at the heart of the celebrations throughout West End Live last weekend.
The annual event sees over 40 shows who perform to a crowd of tens of thousands in Trafalgar Square over 2 days showcasing the incredible talent that the London theatre scene has to offer. West End Live is a joint production by Westminster City Council and the Society of London Theatre (SOLT) which brings crowds of all ages into central London to experience the best of the West End, from shows such as Wicked, & Juliet, Mary Poppins, Heathers, Get Up Stand Up!, Come From Away, Moulin Rouge, Mamma Mia and many many more. Hosted between the Faye Tozer and Nathan Amzi on the Saturday and the enigmatic Laura Pitt-Pulford (a last-minute addition) and Louise Dearman, they kept the crowds hooked throughout the long days in blistering heat but with spirits raised high thanks to the talent that performed.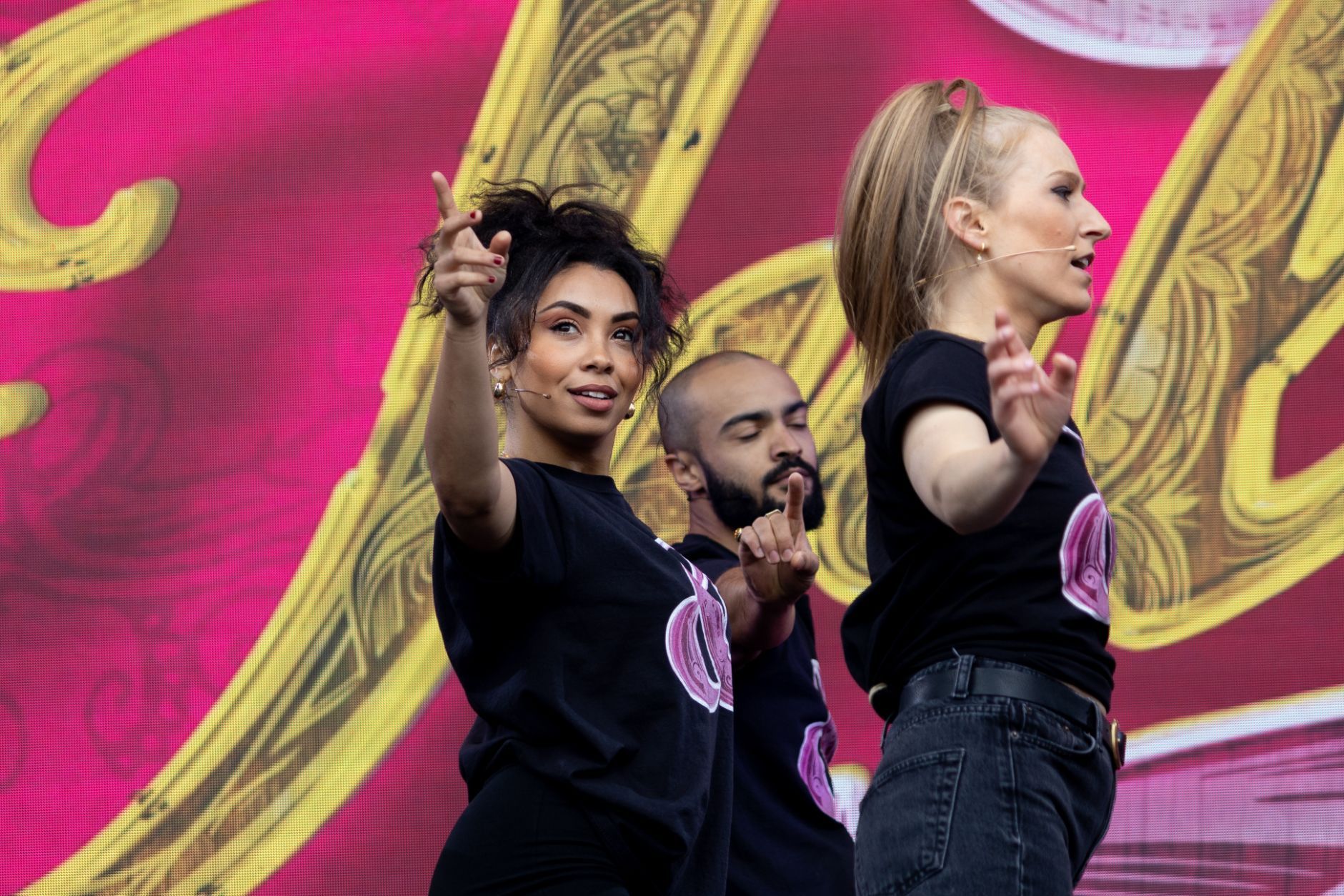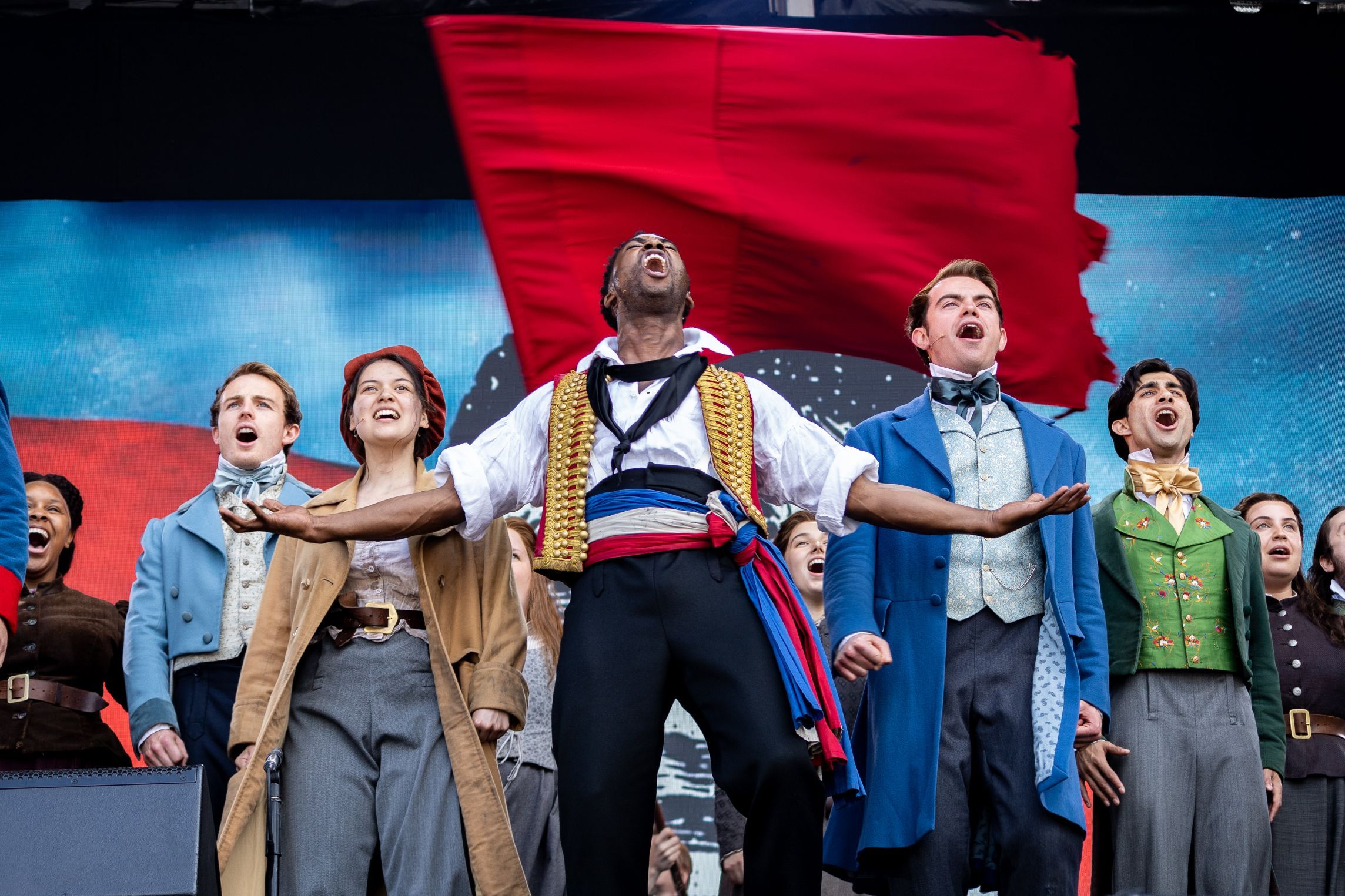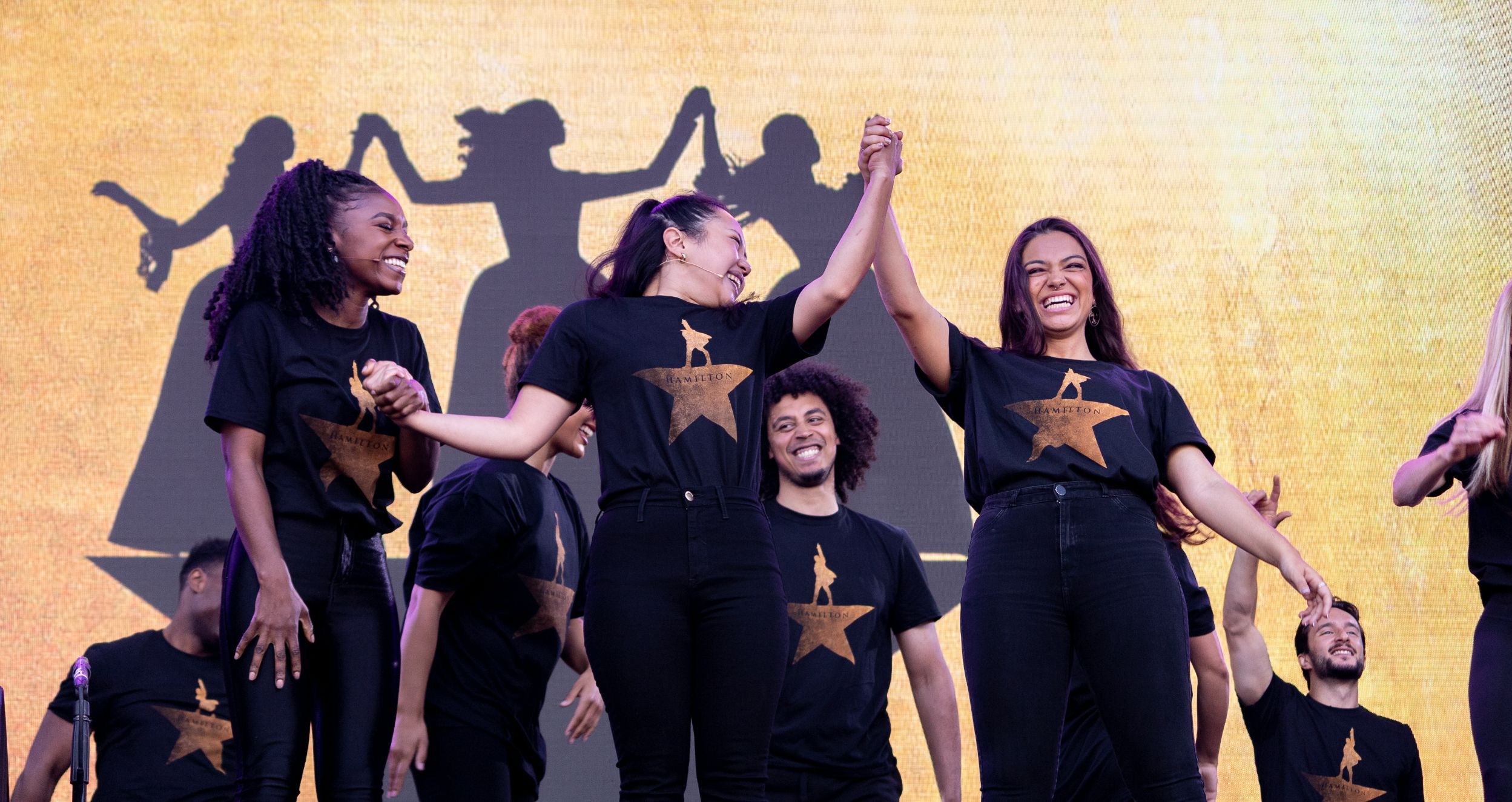 In a not quite post Covid-19 world, shows on the West End and Broadway have suffered a lack of funding throughout, with multiple show cancellations due to Covid-19 sweeping through casts and audiences. These shows have had their understudies and swings splitting roles and stepping up into roles that they don't even cover to ensure that their shows go ahead. The work of swings is not always understood by the general public — a swing in a performer who is to be able to cover any part in the show at a moment's notice, sometimes halfway through a show.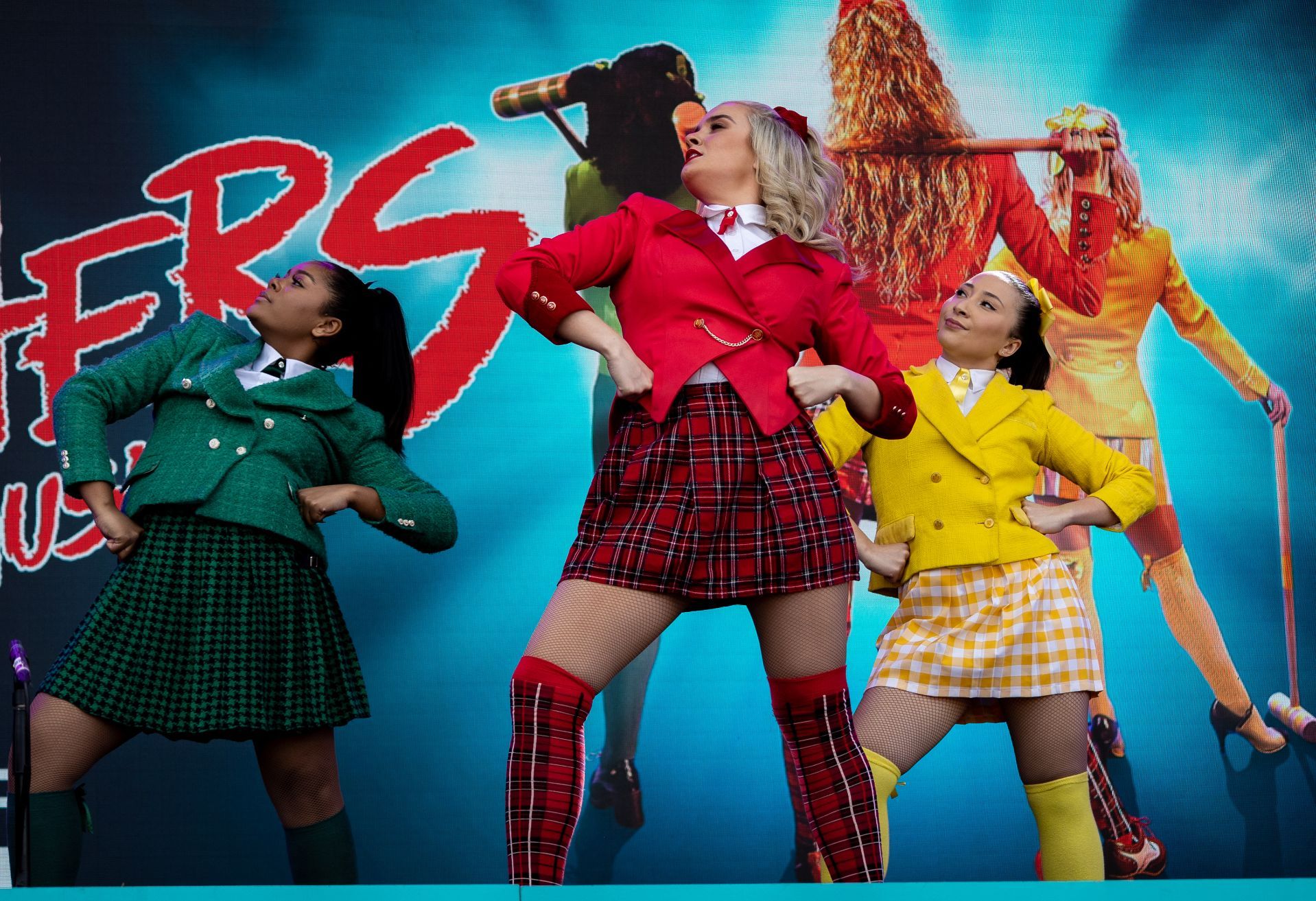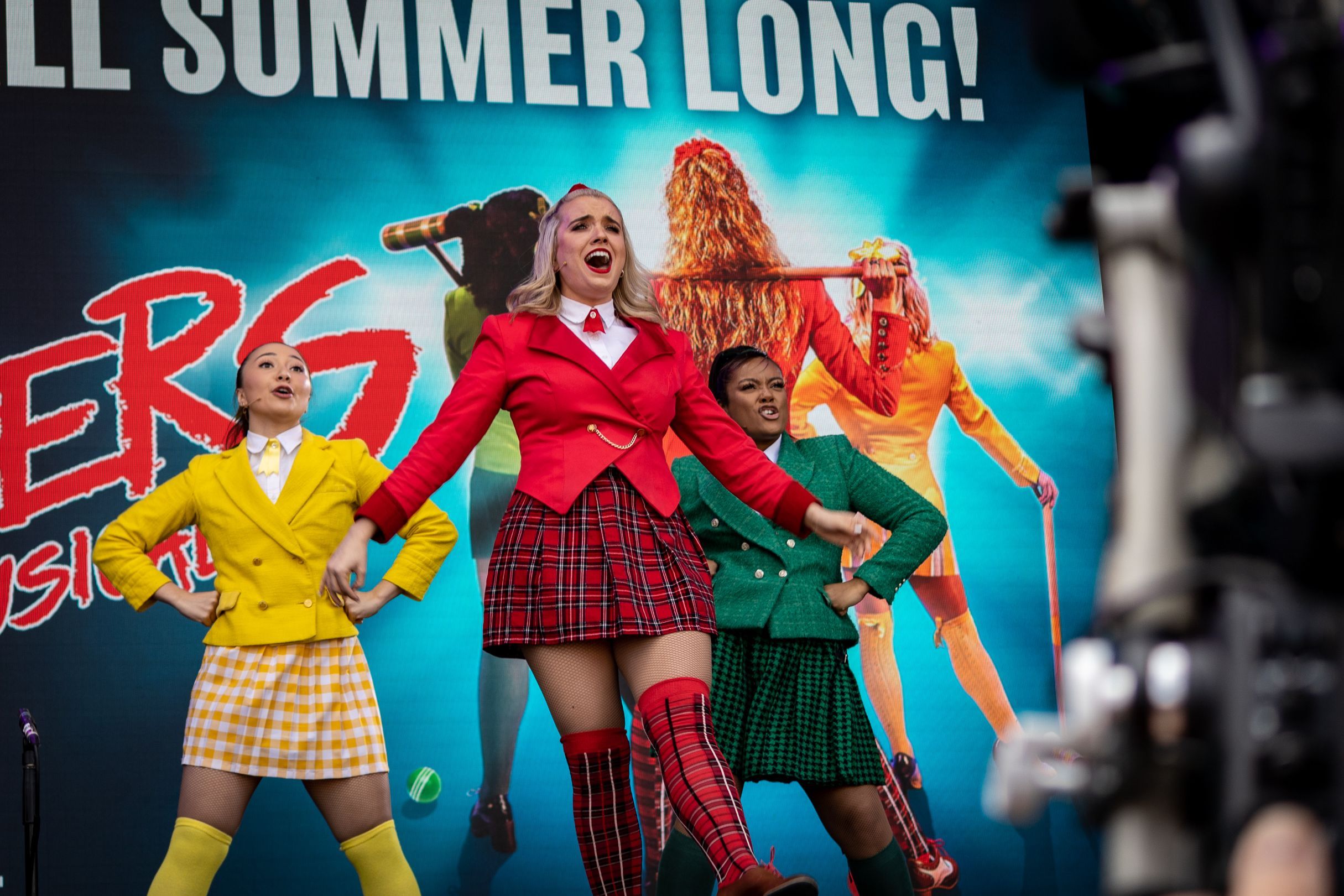 Most notably, the incredible current cast of the hit musical Six showed just how talented their team of swings and alternates Rachel Rawlinson, Roxanne Couch, Danielle Rose, Esme Rothero and Paisley Billings joined the cast to perform show-stopping performances of No Way/Six, showing exactly why the current cast of Six are arguably some of the best that the show has ever had. Their dance captain Esme Rothero performed as 3 different of Henry VIII's six wives in one day alone. A testament to the hard work of swing's ability to switch from one role to the next so seamlessly.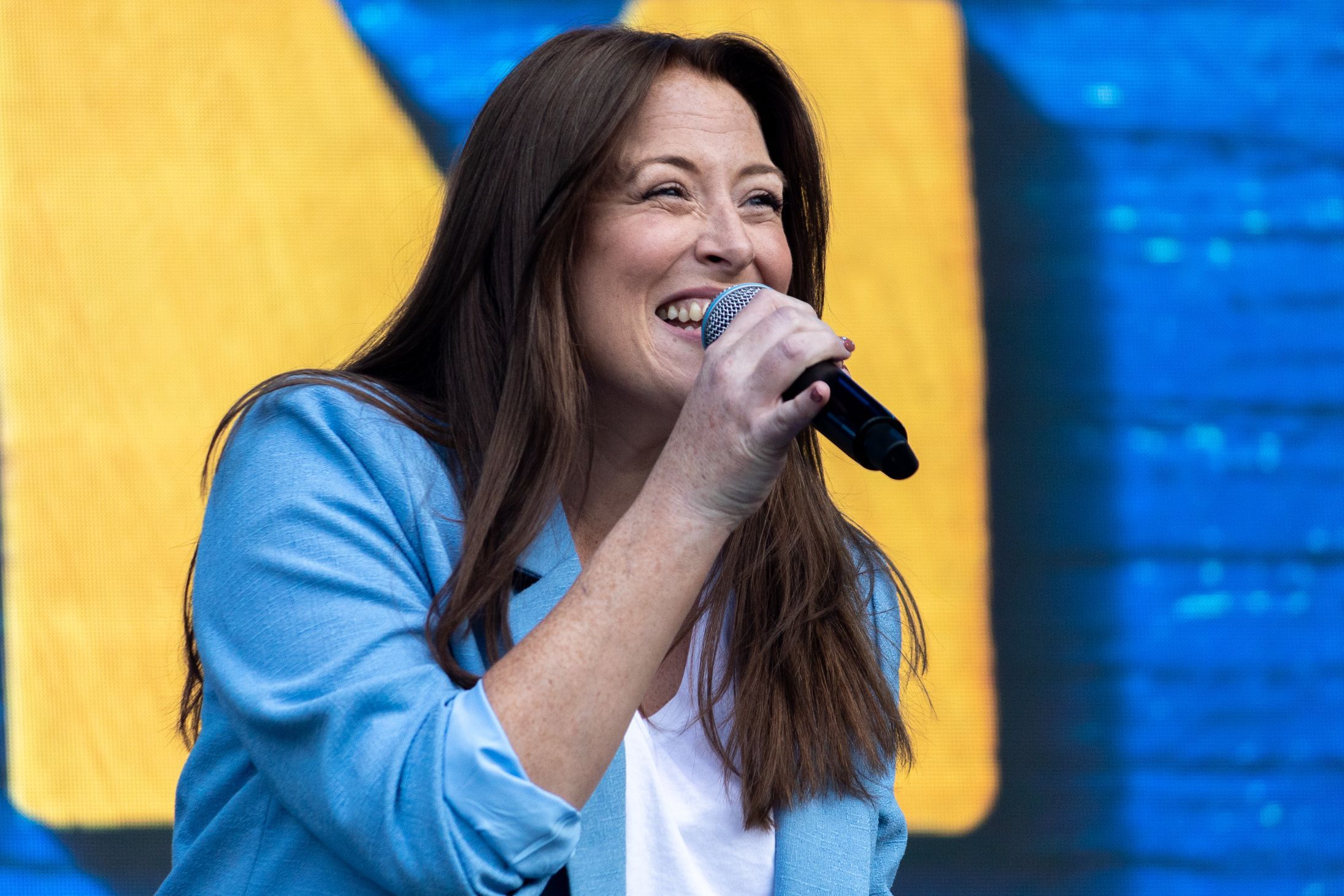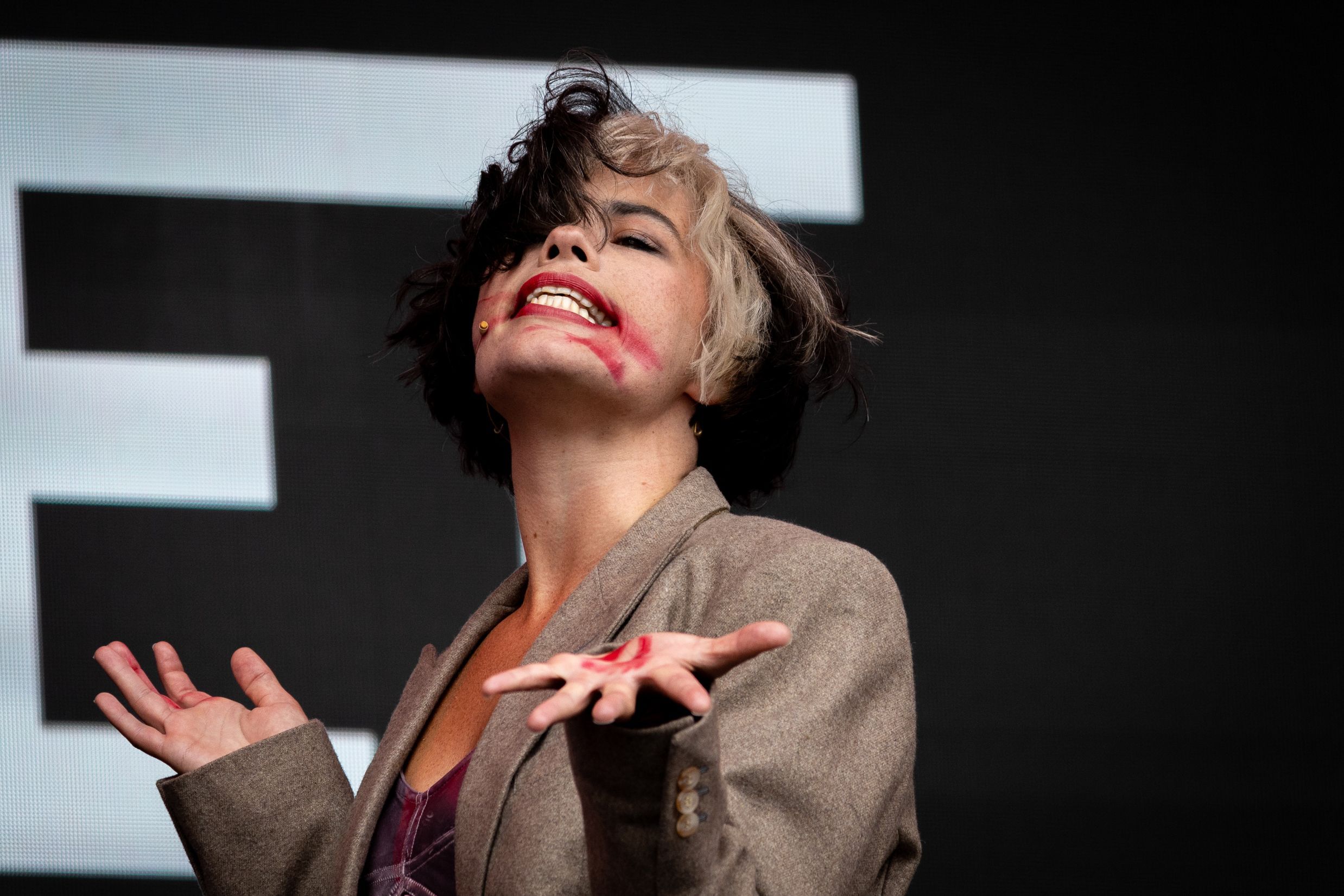 Saturday saw performances from shows such as Wicked, Bonnie & Clyde, Mamma Mia, Legally Blonde, and Grease. However, the highlight was an outstanding performance of Cabaret from swing Emily Benjamin, who in addition to covering the main role of Sally Bowles, also covers an impressive 7 female parts in the ensemble. Her work throughout the show's critically acclaimed run has blown audiences away, so to see her get to perform to a wider crowd was a wonderful tribute.
Rhys Wilkinson who performed the role of Romeo in & Juliet's performance only found out that morning that he was going to be performing. Similarly, other standout performances were from understudy Bonnie, and Lauren Jones from Bonnie & Clyde who performed a phenomenally enigmatic performance of Dyin' Ain't So Bad. Lauren found out at 11 am that she would be singing the song to a crowd of thousands at 12:40!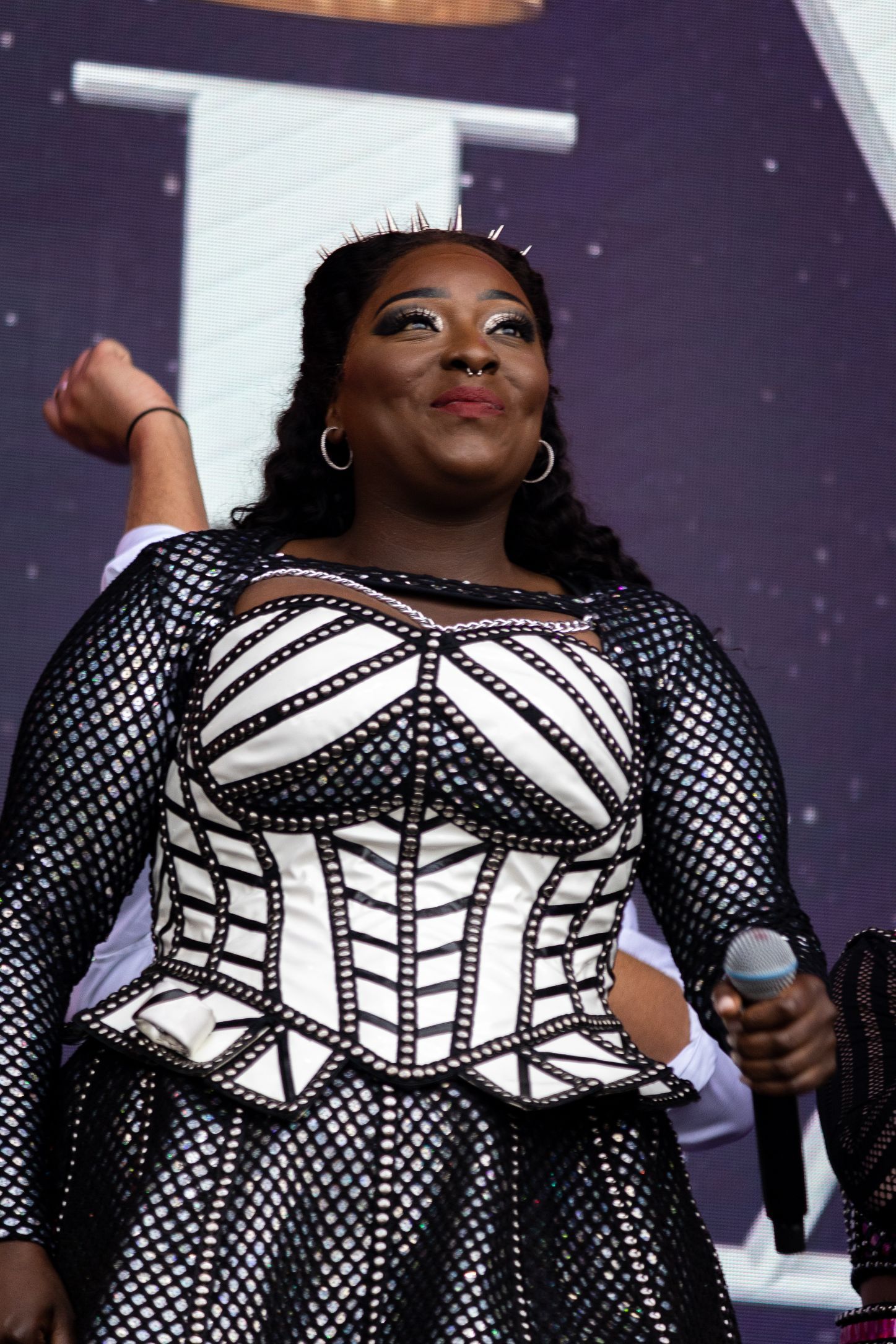 The cast of Six came out to sing a duet of Heart of Stone with the cast of Choir of Man, in which their incredible vocalists Claudia Kariuki on Saturday and alternate Roxanne Couch on Sunday reduced the crowd to silence with their stunning performances of the shows huge ballad. The Phantom Of The Opera had a trio of their understudy phantoms James Hume, James Gant and Ashley Stillnburn sing a stunning rendition of The Music of The Night. It is so important for the general public to see how vital these people are to the theatre industry so it was wonderful to see them be celebrated on such a large scale over the weekend.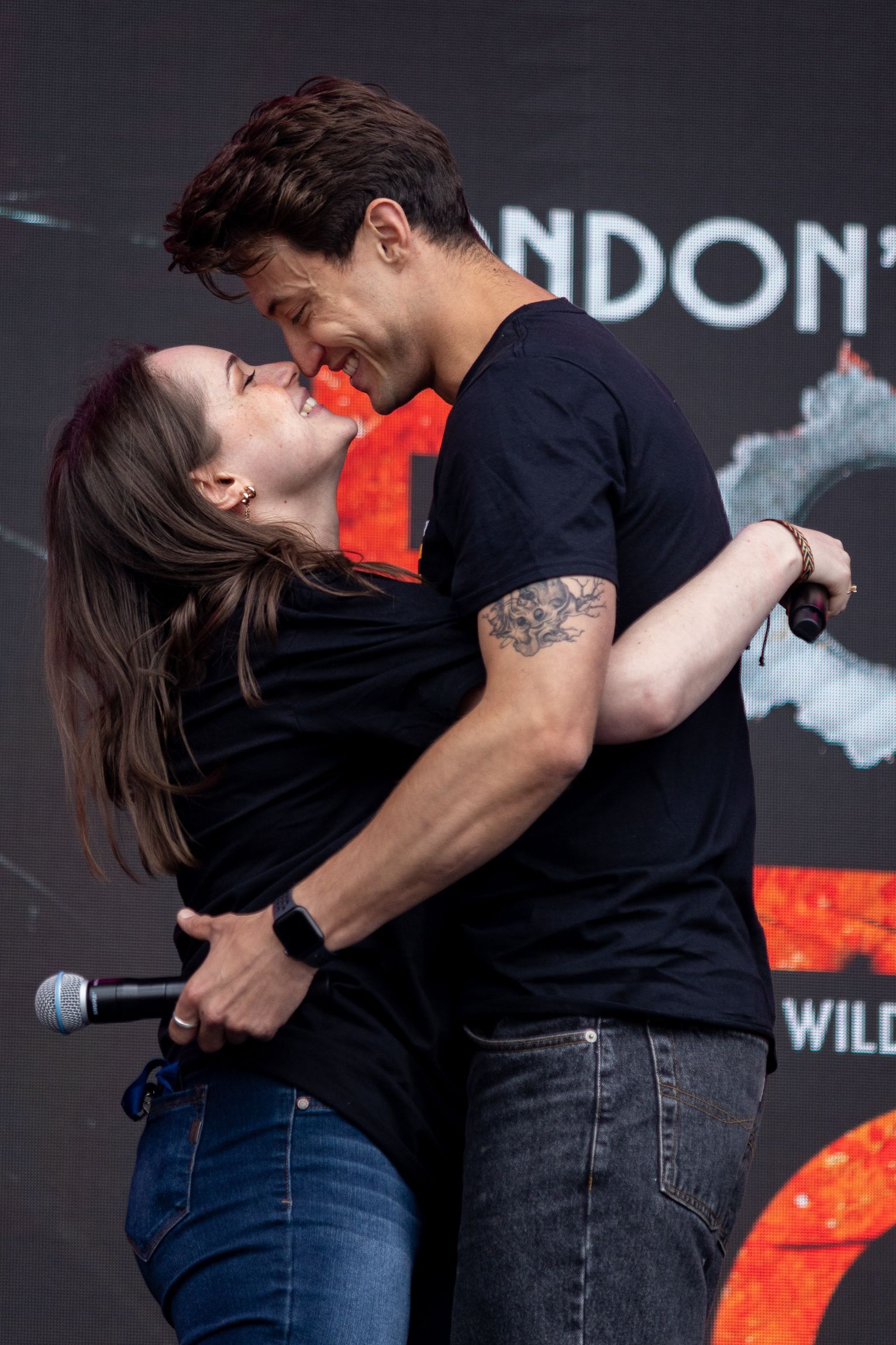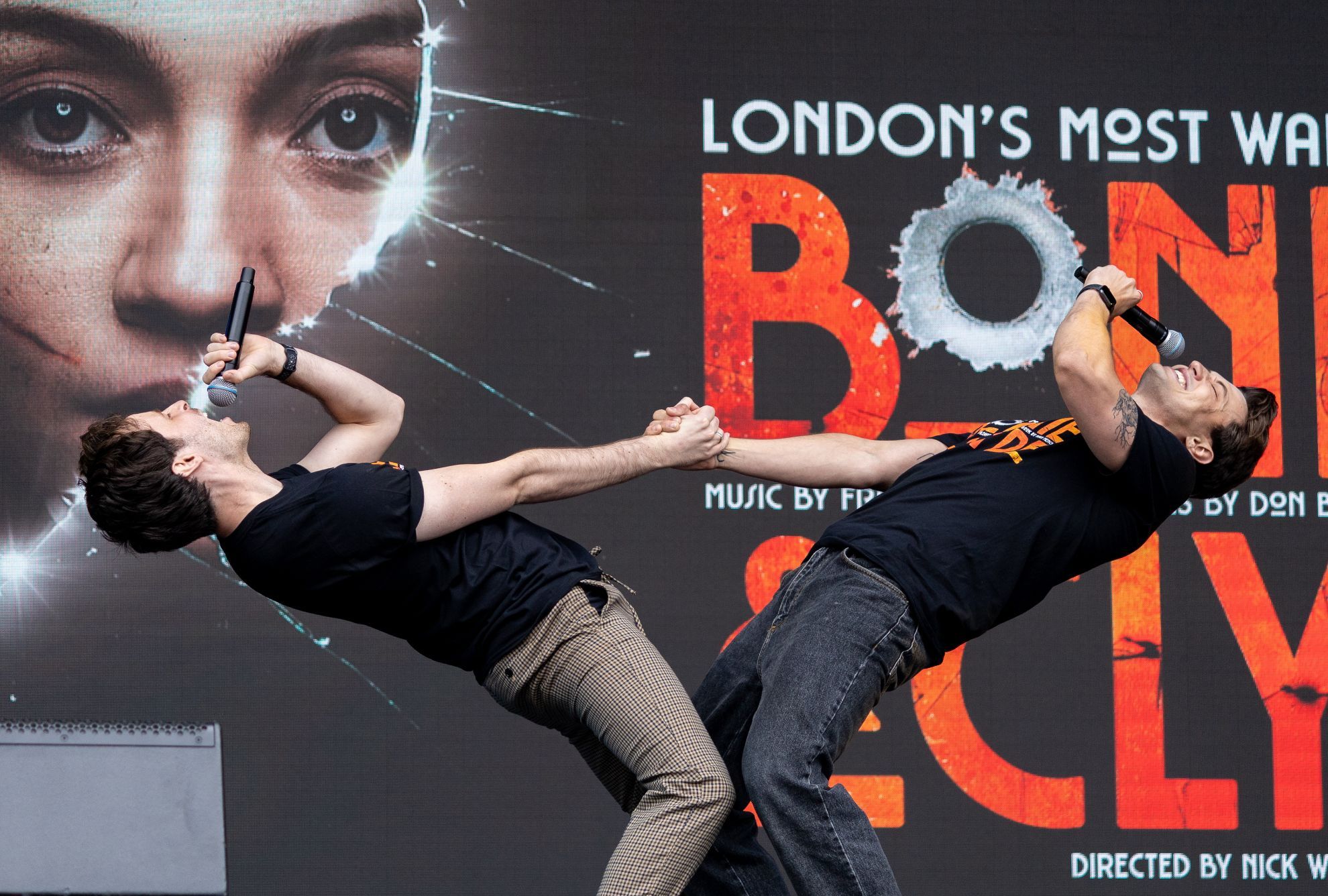 On Sunday, the afternoon saw a beautiful heartfelt speech from cast member Mark Dugdale from the show Come From Away:
"We are not a team of 12 actors we are a team of 20 actors and we would like to thank and celebrate our wonderful super standbys here at come from away … what makes our standbys so special at come from away is they don't cover one, they don't cover two, they don't cover three, they all cover five parts each. And if you've seen our show you'll know that's a lot of lines, that's a lot of harmonies and that's a lot of moving chairs … I was lucky enough to be cast as a standby and i can tell you it is the hardest gig I have ever had in my life, what these people have to go through the amount of blood sweat and tears and the endless rehearsals and literally they do it at the drop of a hat"
A perfectly worded ode to the people who are the backbone of the theatre industry.
West End Live will be back next year, see https://www.westendlive.co.uk/ for more information
Words by Amelia Walker