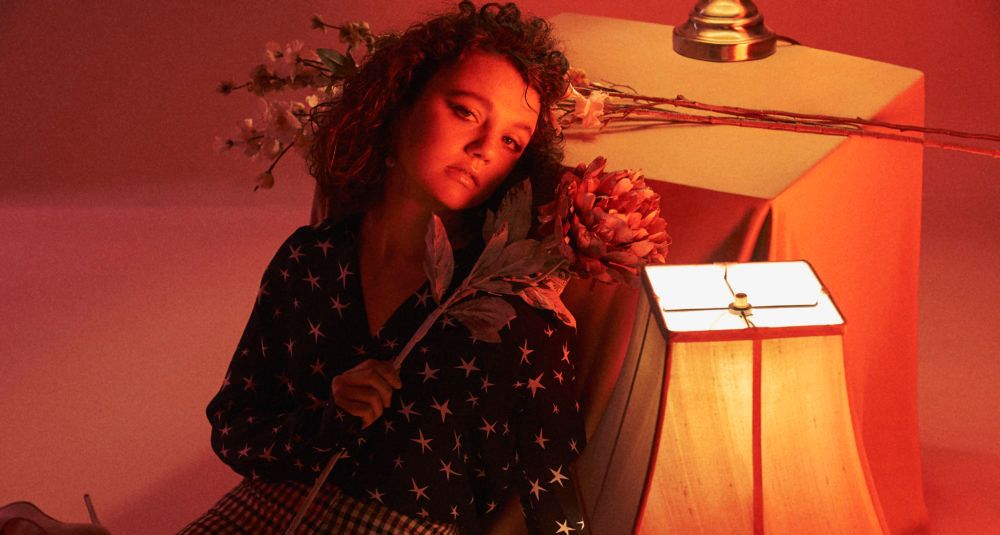 Stefania LaVie Owen
While other pre-teens were busy with their friends, actress Stefania LaVie Owen was acting in her first breakout role in Peter Jackson's film The Lovely Bones opposite Saoirse Ronan. Since then, Stefania has portrayed an iconic character in the Sex and the City franchise, a Christmas horror crossover film, and a few coming-of-age stories.
Now, at 21, she's embracing her own coming-of-age story as she begins a new chapter in her career in director Harmony Korine's newest film, The Beach Bum. Stefania plays Heather, the daughter of Moondog, an unfiltered and vibrant poet, who is played by Hollywood heavyweight Matthew McConaughey.
In our interview, Stefania speaks to 1883 about working with actors like Matthew McConaughey and Isla Fisher, how she feels about the pressure to be perfect and social media, and how her people watching skills help make her a better actress.
top + vest CHANEL @ Entre Nous
Why did you choose acting as a career?
I kind of just fell into it. It wasn't something that I always wanted or thought that I would ever do. My family was signing up to a local agency because our friends told us that we would enjoy doing it together. We thought it would mostly just be commercials, but then my older sister got a film called Bridge to Terabithia and I auditioned for The Lovely Bones, which I ended up getting. From there, it just spiralled. I would audition and put myself on tapes and send them from New Zealand. It never felt like "Ooh, I'm an actor!" It just felt like it was this fun thing that was happening, it all just happened naturally.
What made you fall in love with it?
I loved being on set, I loved travelling, I loved the excitement of it. I've always loved performing; my mum's a dance teacher, so we always grew up dancing and performing on stage. I always loved the adrenaline.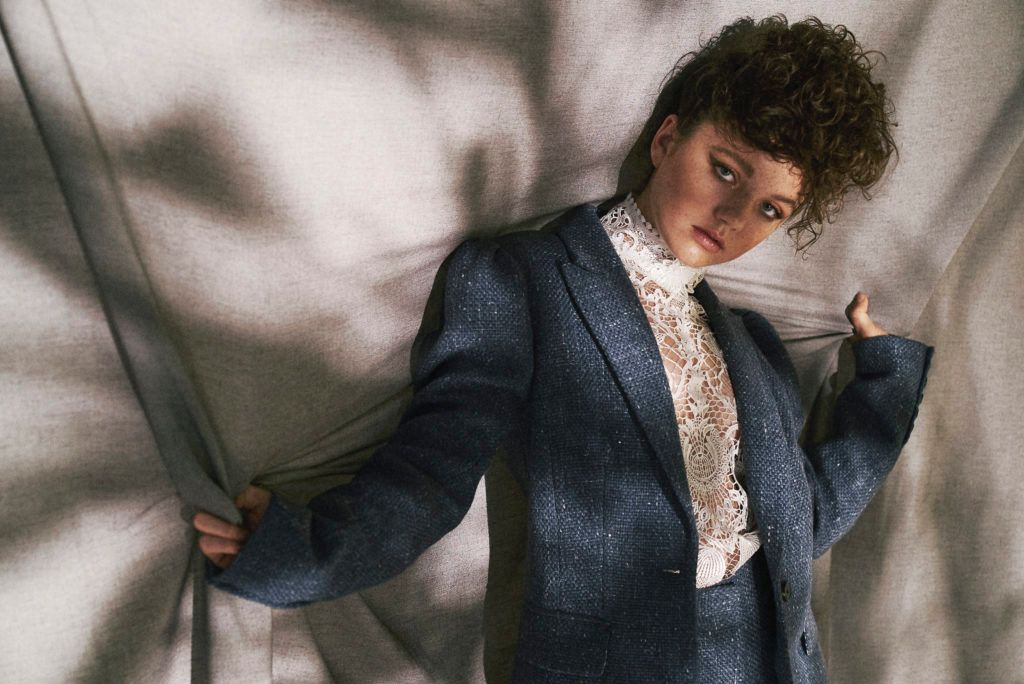 suit Robert Rodriguez
top LEO & LIN
On March 29th, The Beach Bum was released. For our readers, can you explain what the movie is about and the character you play?
The movie is a joy ride! [The main character] Moondog has this mindset where he does not take anything seriously. I play his daughter who loves her dad unconditionally but tries to make him accountable for some of the things he does or needs to do. She is very serious in comparison to her dad but accepts him for who he is.
Harmony Korine's vision when directing and writing is always incredibly unique and vibrant. The Beach Bum, in particular, looks hilarious and fun. Were you having just as much fun whilst filming?
Definitely, it was very similar to the film. I had so much fun with everyone, it was a very fun vibe on set. There was a lot of music and dancing and there was no seriousness at all. Everyone was just happy, like a vacation.
How was it working with Harmony Korine?
It was awesome! For everything that we did, we shot it in different locations. Going into it, I thought that it would be just as it was written in the script, but every time I would get on set it would be very spontaneous and creative. The script was always just a base that Harmony would use as a springboard, so it was a surprise every time we went on set, which, as an actor, is exciting. He allowed us to really put whatever we wanted into our characters.
You were working with some major award-winning film stars, like Matthew McConaughey and Isla Fisher. Are you someone who tries to learn and pick up on things other actors do to improve your own craft or do you just focus on doing your own thing?
Every time I'm with any actor, or even just with people in general, I learn so much with every experience. Being able to be there and watch and observe I was able to learn so much from Isla and Matthew. I love people watching! When I'm in New York, one of my favourite things is watching people.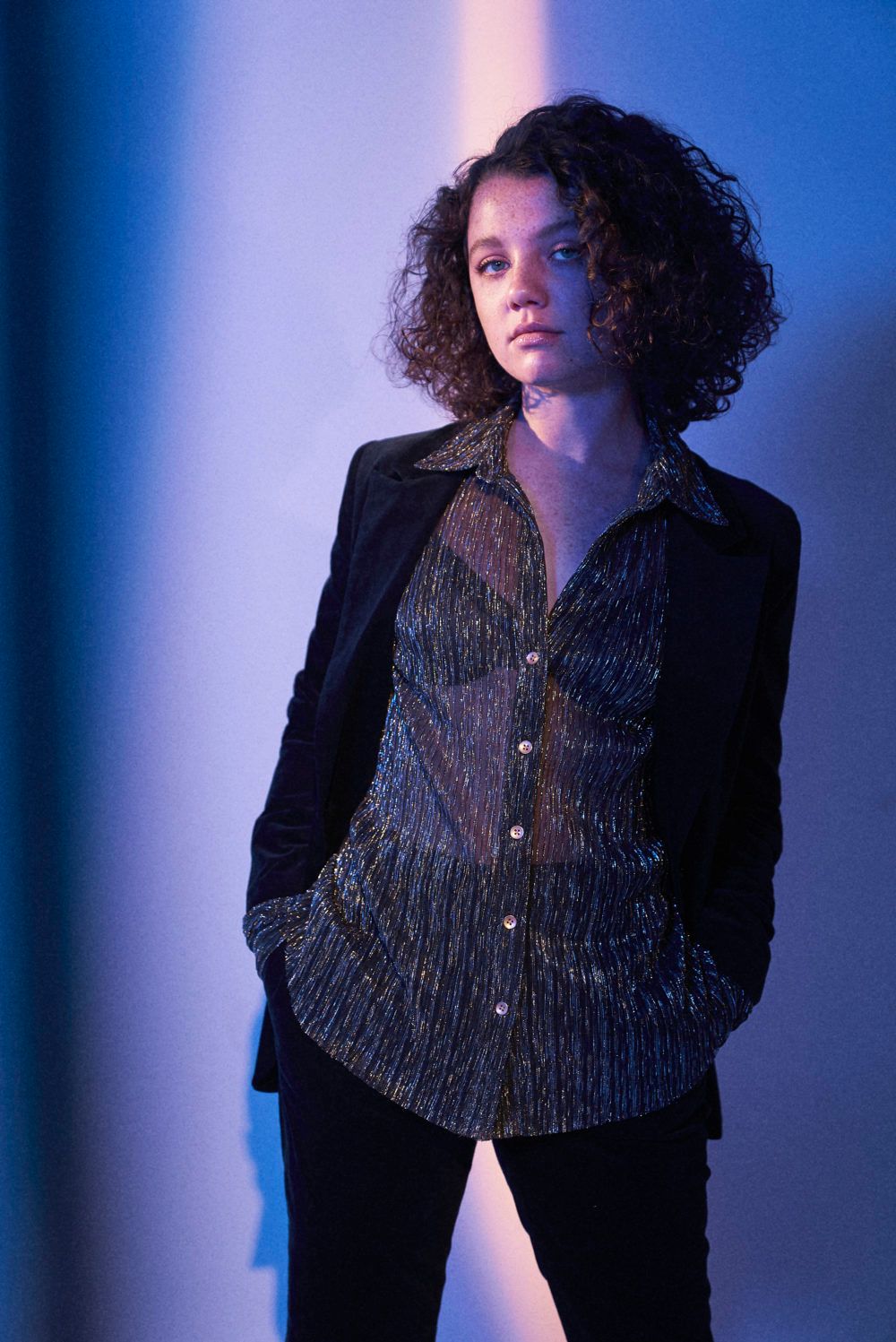 suit Robert Rodriguez
top L'AGENCE
Later this year you'll also star in The Cat and the Moon. Can you tell us about filming it?
My friend Alex Wolff directed it and I actually read it while we were filming Coming Through the Rye together when we were 16. It was really special to be able to film with him because it was something that meant a lot to him. It was really fun; just a bunch of people the same age hanging out. It mimicked real life too, because every time we finished filming we would all go to someone's place. We filmed that a year ago in New York and I loved doing it.
The Cat and the Moon is Alex Wolff's directorial debut. Have you been interested in taking part in another aspect of filmmaking, whether that's writing or directing?
I would love to write and direct. I'm definitely more experienced on this side of the camera, but I'm very intrigued by it and inspired by both writers and directors. It's definitely something that I'd love to explore and do.
Who are some directors or writers that you would love to work with?
There are so many people I'm inspired by. I would LOVE to work with Wes Anderson. I love all of his films so much. I recently saw The Darjeeling Limited, I loved it. Rushmore is great. All of them are so good. I would love to work with Saoirse Ronan again. We worked together on The Lovely Bones and that was the first job I ever did. She really inspired me a lot.
You're in your early twenties and grew up in front of an audience to an extent. Do you feel any sort of pressure to be perfect or to be a role model?
There is a certain pressure, of course, but also just in life in general. I think I put pressure on myself when it's not needed. I think it's easy to feel that pressure in the film industry that I really also don't want that pressure to affect me in a negative way, but I'm very lucky to have my family and friends to surround me. I do want to inspire people—not to say that I know all of the answers—but just to have fun and go on adventures and to be passionate.
Although you have social media, you're not incredibly active on it. Was this a conscious choice to protect your privacy?
Yeah, it's been nice to not think about it. I am not against it because I think it can make a great impact. But when you look on the other side, it can take over. It can make me feel anxious, so I just try to do my own thing. Going to an all girls school I saw how it impacts people negatively. It's been nice to take a step away and just take a break from it, but I might go back on it soon!
Besides acting, what are some of the things or hobbies that you like to do?
I like anything that is adventurous! I love travelling and skydiving. I just received my scuba diving certification. I also love yoga and just being with my family and friends.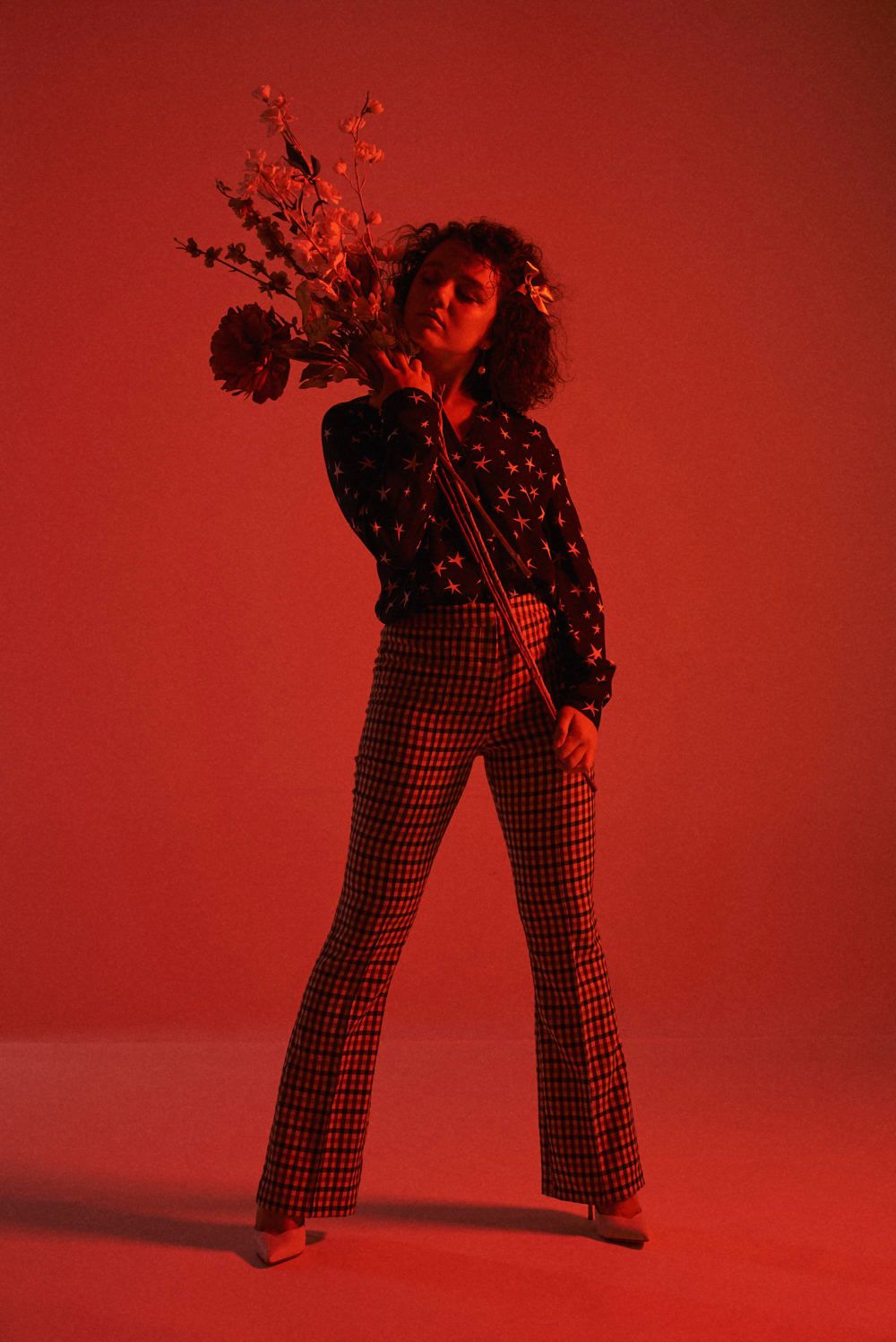 top L'AGENCE
trousers ASOS
shoes Schutz
earring State Property   
What else is coming up in 2019?
I'm going to NYU in September, I'm excited about that. Honestly, I don't know. More travelling, my sister just moved to England so I'll definitely go visit her. Just go on more adventures! But besides that, my guess is as good as yours!
Team Credits
interview by Kelsey Barnes
photographer Dyan Jong
styling Natalie Hoselton @ The Wall Group
hair Anny Kim @ Exclusive Artists using DevaCurl and Living Proof
makeup Gina Ribisi @ Exclusive Artists using Marc Jacobs Beauty
motion designer + prop styling Eva Huang
casting + production Angeliki Sofronas
lighting Kevin Burnstein
photo assistant Javier Del Rio
location EXCLUSIVE STUDIOS
The Beach Bum is NOW PLAYING in theatres!