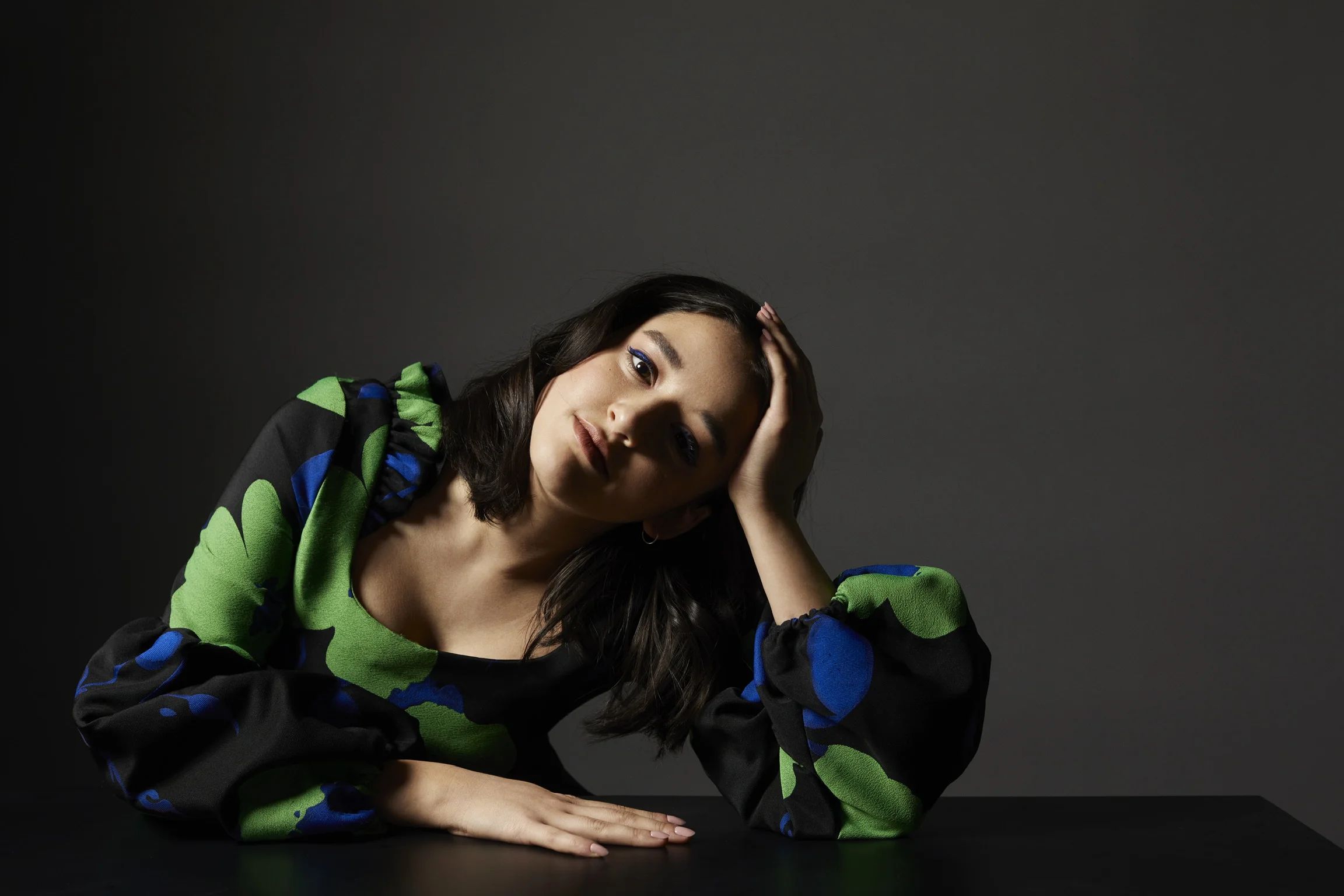 Lauren Patel
The month Lauren Patel got the news that she had landed a breakout role in one of the UK's most exciting new movie-musicals, she was rejected from every London drama school she auditioned for.
"That was a nice lesson to learn early on," the 20-year-old, Manchester-born actress says. "Even if you're told 'no' by one place, it doesn't mean that another person isn't going to say yes."
Born and raised in the small town of Bolton, Patel's first major role is no small feat. She plays Pritti Pasha in the film adaptation of true-story-turned-West-End-musical Everybody's Talking About Jamie. Jamie is the only gay kid in his Sheffield school, and his greatest desire is to be a drag queen. Pritti is Jamie's best friend, a quietly confident young girl, harassed for being the only Muslim at the school. She supports her friend unconditionally, and simultaneously comes into her own.
Like Pritti, Patel seems to have always known what she wants.
"I always enjoyed performing," she says. "I put on a bunch of shows in my living room for my grandparents with my big brother, but it was always very much a hobby. I started thinking I would go and learn properly, get a degree in it. I thought I would eventually have to get a 'proper job', but maybe I'll get a little part on a TV show in ten years or something.
"It was always something I wanted to be a part of, but it felt so far away. I've lived in Bolton my entire life, so it felt out of reach for me."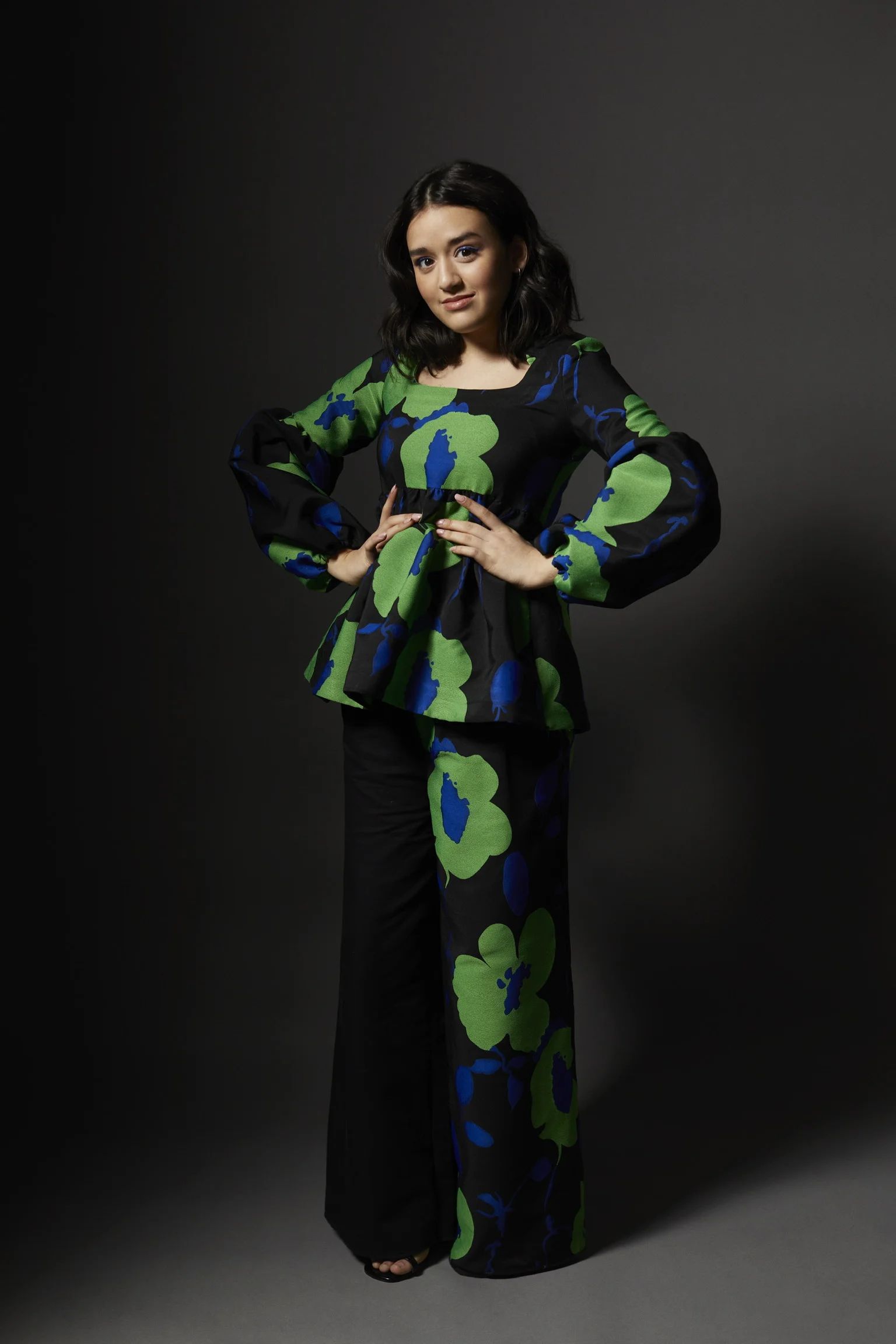 Then, suddenly, it was on the young actress' doorstep. And it didn't hurt that the first role Patel landed was opposite heavyweights like Richard E. Grant and Sharon Horgan. "There are worse people to learn from, aren't there?," she laughs. "They really know what they're doing. Just watching them work, and how they prepared—each of them worked in a completely different way—I learned so much from being in scenes with them and observing them on set. I was trying to absorb as much of it as possible. But they didn't sit me down and say: 'here's how you do it'." That, Patel says, was a blessing. "I never felt talked down to. It was always: 'you're an actor in this scene, we're working together'. I was very lucky to have that experience with all of them."
Patel is positively effervescent, and every time she's reminded of an experience from the Jamie set, her eyes glint as though she can't quite believe her luck at being cast. But it's that selfsame exuberance which made her perfect for the role. Patel fell in love with musicals from an early age, growing up on Mary Poppins, Chitty Chitty Bang Bang, and High School Musical. "That was my era, the High School Musical craze," she says.
But her first proper stage musical was Wicked. "I went down to London for Comic Con, because I'm cool," she says, without a hint of irony. "My mum got us tickets to watch Wicked, and I didn't know anything about it. I'd been at Comic Con all day and really didn't want to go."
But I thought she loved musicals?
"My feet were hurting!" she counters, laughing. "Mum dragged me, and it turns out it was Kerry Ellis' very last show" (Ellis originated the role on the West End). "It was electric," Patel gushes. "She got a standing ovation by just walking on stage. I remember being literally speechless."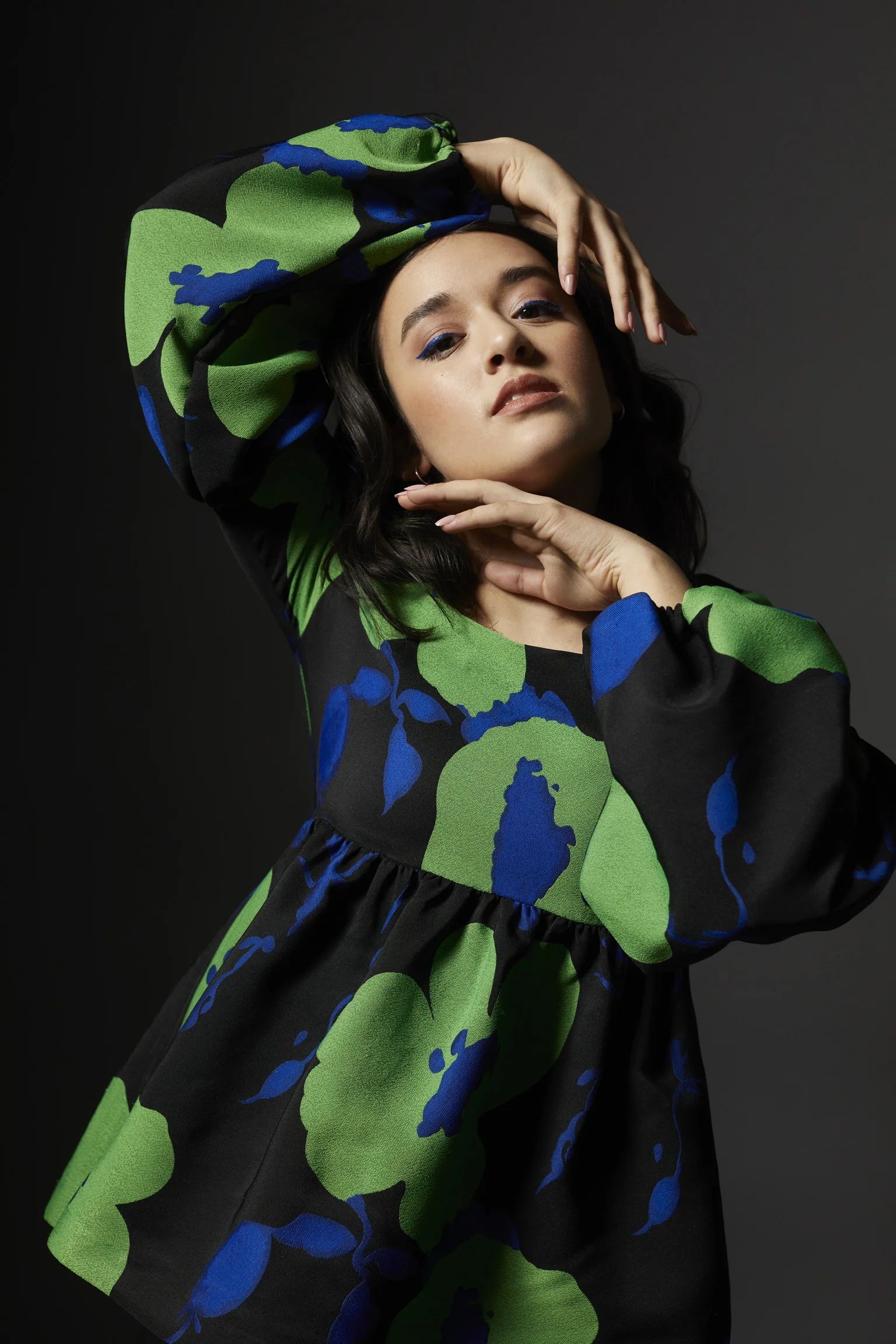 Astonished that people could act professionally, Patel's love of theatre sparked in much the same way that almost every theatre kids' does: an insatiable hunger for applause. "It's my favourite show of all time, because of that moment," she recalls. "It's such a great first musical because everything—the costumes, the lighting—is 110%."
Indeed, Patel gets her own Elphaba moment in Jamie. Though the story is centred around Max Harwood's Jamie, Pritti Pasha is arguably the heart of the film. Offering love, support and concern where it's needed, she undergoes her own journey to self-acceptance. Her character in Jamie is harangued by the resident school bully, Dean Paxton. In a stunning moment of clarity, Pritti stands up to him by telling him to get over himself, because she is absolutely, wholly comfortable in who she is.
"You know, I don't think anyone likes being sixteen," Patel says. "Everything feels so intense all the time, but you do get through it. You get a bit of perspective, and you surround yourself with the right people, and it's all okay. I think the core of Pritti and Jamie's relationship is the love they have for each other," Patel says.
"It's the same with Jamie and Margaret in the film, and Jamie and Margaret in real life. Jamie and Pritti are complete opposites in every way. And they work, somehow. He tells her he wants to wear a dress, wigs and makeup, and she's like, 'I have no idea what you're on about', but she doesn't get angry at him for the fact that she doesn't understand. She just listens and asks questions. She loves him and trusts him, and so she's going to do whatever makes him happy, and support him while he gets there. Sometimes she pushes him, but the core of her is that she loves her friend. And that goes both ways with them."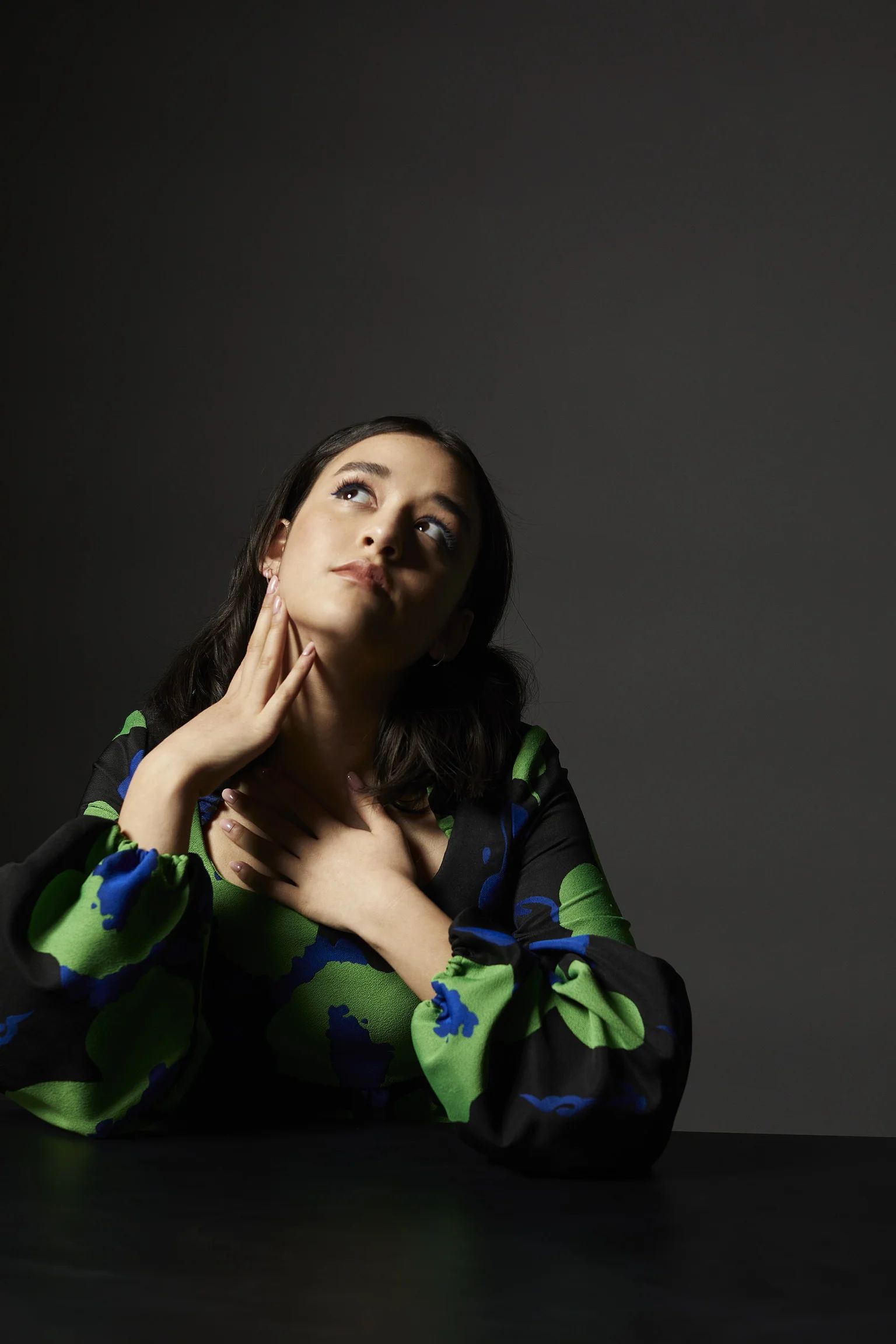 Patel has hit on another one of the film's major motifs: fear of the unknown. As a British South Asian actress who plays "a Muslim girl with a Hindu first name"—as she tells Jamie at one point in the film—it was important for Patel to step into the spotlight in a way that highlighted the dire need for proper and ethical representation on-screen.
"I think the Netflix documentary Disclosure said it best," she says, "when they said that sometimes, in writing characters from marginalised communities on screen, there are certain viewers who will only be exposed to these groups that way. If they're 2D caricatures, written by people who are not from that group, viewers are going to be mis-educated. They'll have a stereotypical version of a group in their head, and they will go into the world and treat people they encounter from those communities as though they aren't whole, complex people."
"It's a terrible cycle that I really hope is changing, and I hope in the future we get more representation on screen," she says. She's not quite finished yet, though. "But also," Patel adds, "we need to have people from marginalised groups in the rooms, making the big decisions, writing the stories and behind the cameras as well as in front of them. We have this very British attitude of sweeping things under the rug, and nothing is going to change if we keep ignoring all of these massive, systemic issues."
Everybody's Talking About Jamie is streaming on Amazon Prime Video now.
Interview by Tanis Smither
Photography by David Reiss
Styling by Emily Tighe
Grooming by Charlotte Yeomans using Sisley París Official