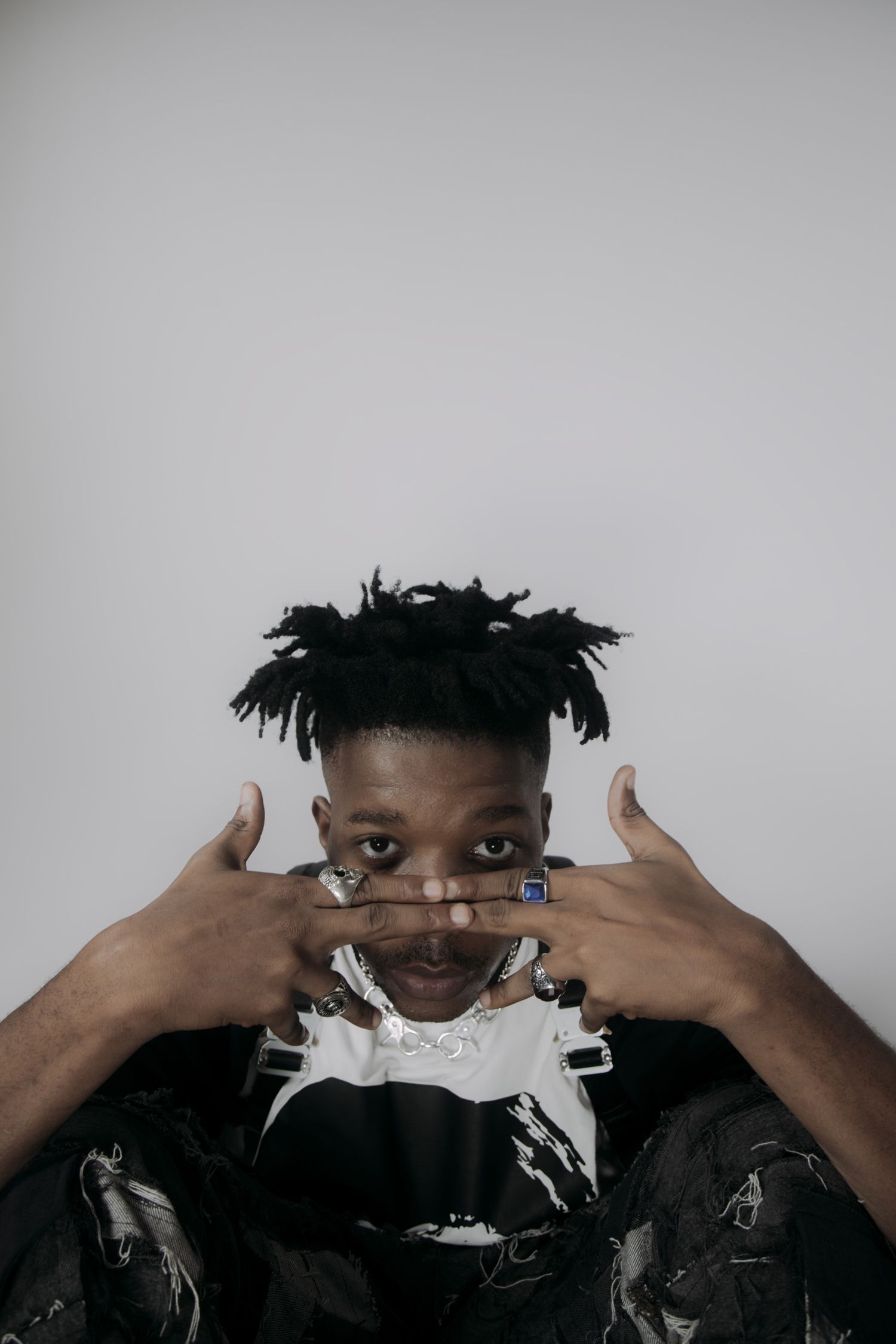 Magixx
Atom
 is the second EP from Afrobeats up-and-comer Magixx. Following his 2021 debut self-titled EP and a fresh record deal with the iconic Nigerian record label Mavin Records, the young Afrobeats artist is showing himself to be one to look out for.
Against the backdrop of the pandemic, the four-track EP displays Magixx with something different to offer in the Afrobeats spaces. With tracks that date back to 2020, as well as a new modern sound of Afrobeats today, it is clear that Magixx is showing people everything he is about.
Fresh off a flight returning to Lagos where you can hear the airport chaos in the background, Magixx caught up with 1883 to speak about his musical upbringing, his new EP Atom, signing to Mavin Records, his creative process and more.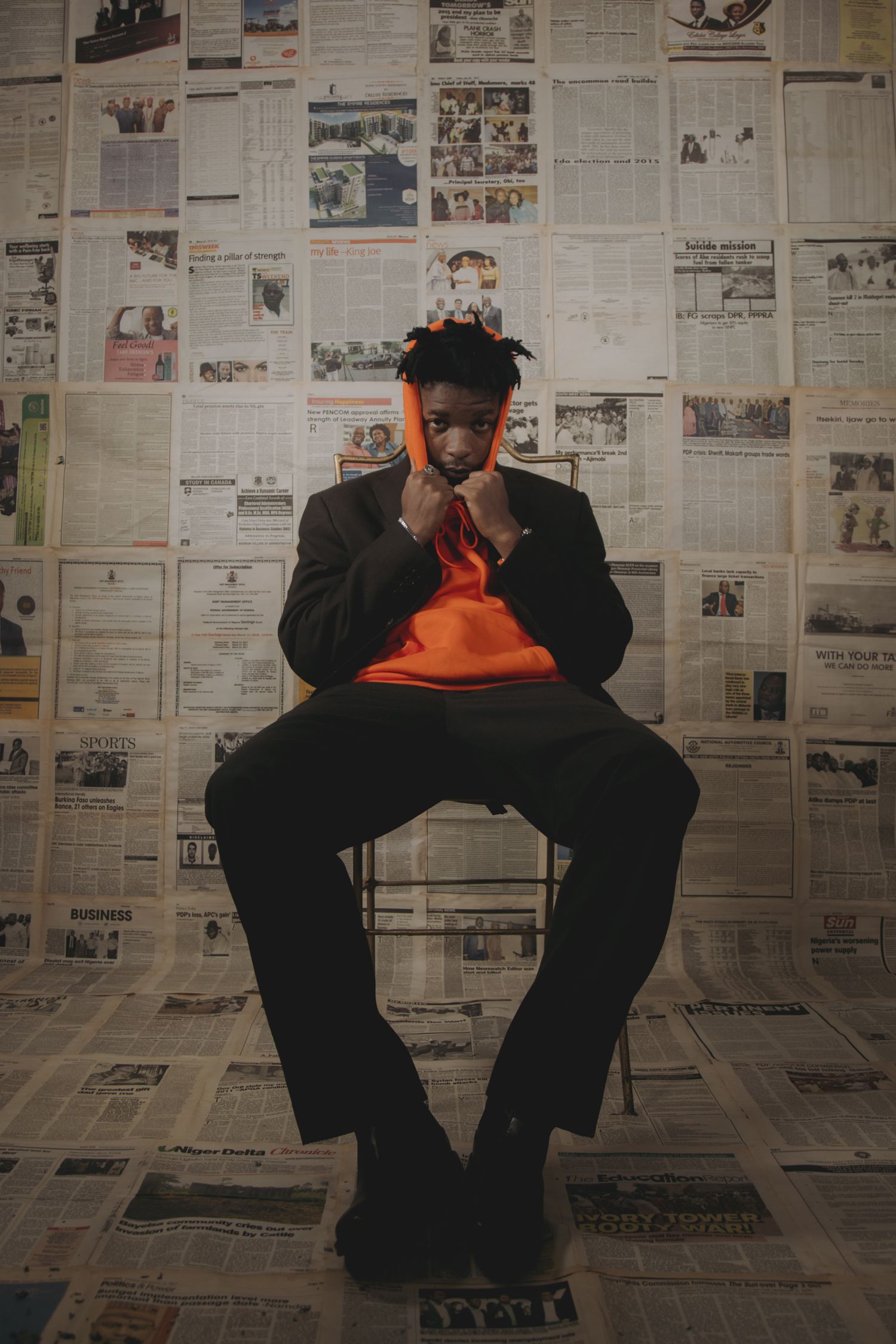 How did your new EP Atom come together?
I had two songs on the EP, All Over and Shaye which were recorded back in 2020. I remember I was in the pandemic and in this space where I wanted to like explore and try out different sounds. Then fast forward to like 2022, I recorded the two other songs where I was really in a place of wanting to put out positive energy and you know spread love. So yeah it took me about two years to put the project together but I am really happy with the way it came out.
How does Atom compare to 2020's self titled EP?
Compared to the first project I would say that this one has more of an Afro sound. My debut EP was more R&B Soul and Trap music but this one is more Afro music. So there's also a conscious effort of making just Afro music for this project because that was my target. So that was the difference between this project and the last project, I just wanted to sound different. I wanted to deliver something different, I am someone who likes to try something different every time. And I feel like if you're an artist and you are putting out a new project it should always be something very different from whatever you've ever put out before as a body of work. And that's what I did on this one and I'm so glad it's out and it's a great body of work.
Talk us through your inspiration and creative process for the this project?
First of all, I always say that I am inspired by God. I've always said this whenever it comes to my music. Different artists work in different ways and for me, I just build off past experiences. Sometimes I sleep and I wake up and I'm just singing to something, and it's always spiritual for me. When I was creating this project, I was in a very spiritual place and I was calm. I wasn't under pressure to make a hit song you know, that wasn't the idea. It was just like me making genuine Afro music and that's what I think I delivered. And I'm very, very sure a lot of people can feel that on this project. So yeah it was just inspired by peace, love and just a genuine vibe, despite everything that was going on.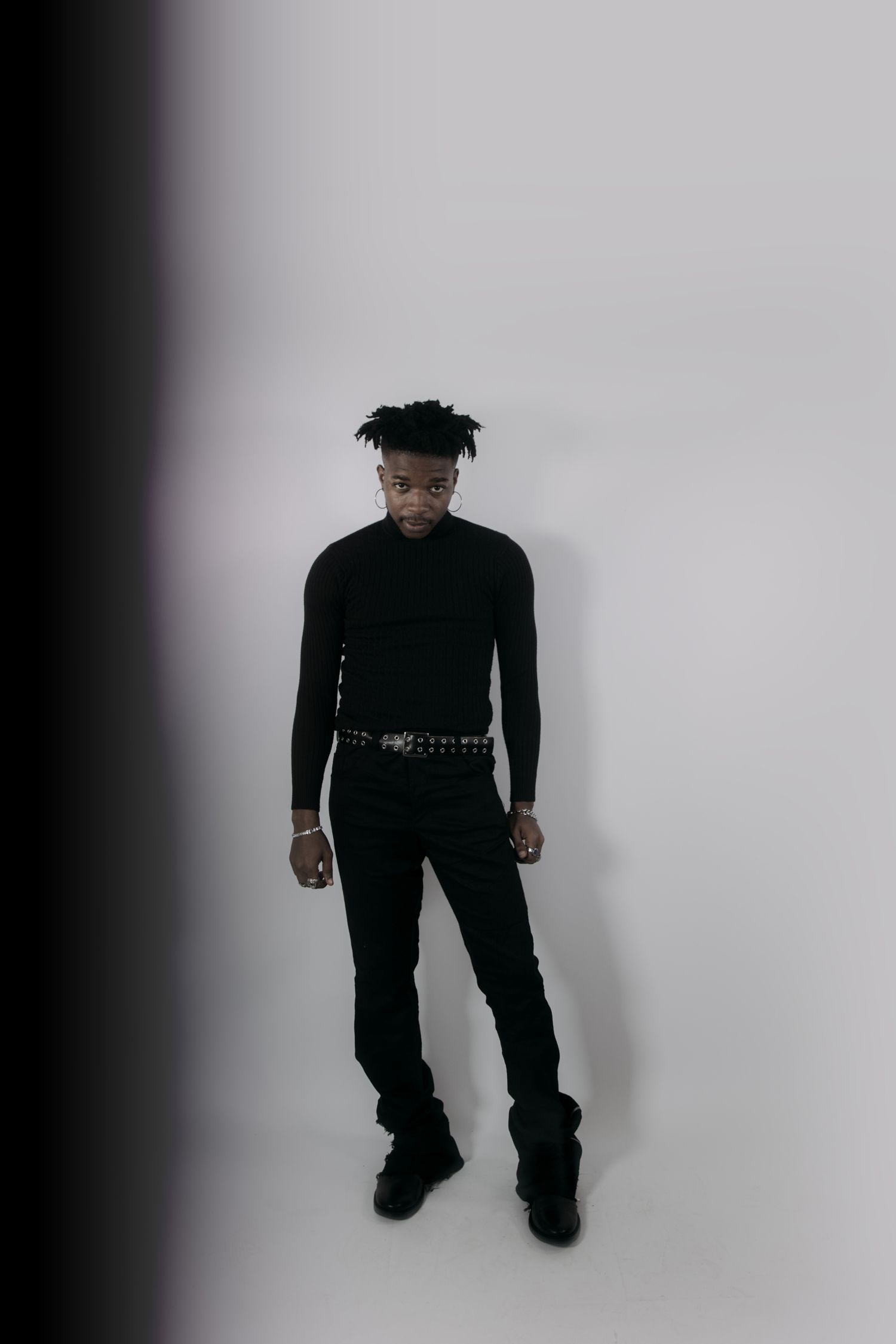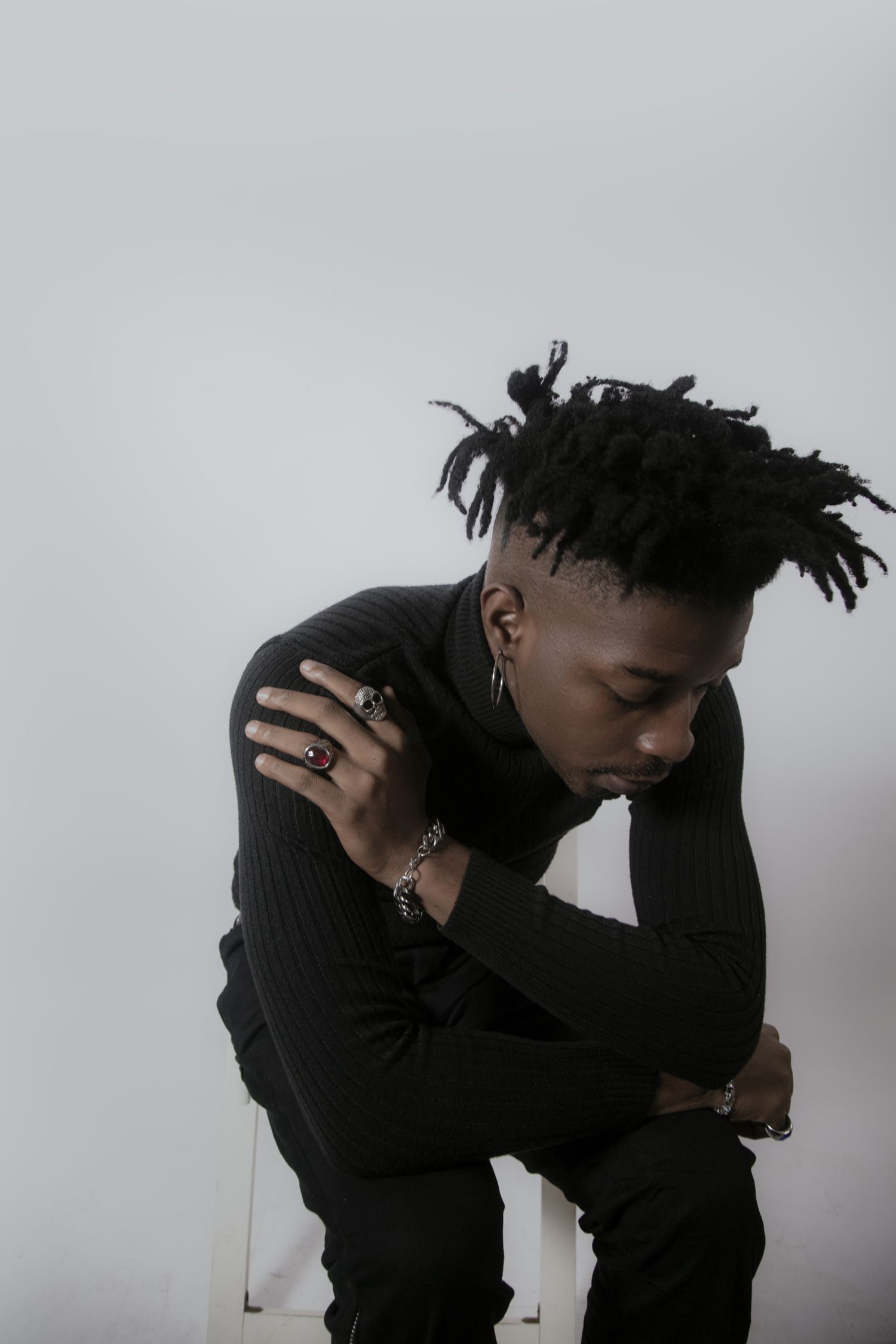 Who were some of your early musicial influences and people you listened to growing up? 
Growing up a lot of my musical influences started from my dad. He was a music lover and he is still a big music lover. He used to play a lot of different things in the house from all over Afrobeats to DMX to Michael Jackson to Fela Kuti and old-school Nigerian artists. So all of these were my very early influences to do music. Seeing people like Fuse ODG, Wizkid, and Burna Boy all influenced us young artists coming up right now in the game. I am someone who listens to a lot of sounds, I listen to music and I try to learn something from everybody, I try to learn because you don't get to the top by luck. I can't say that there's one person whose inspired me. I'm just inspired by beautiful music.
Did you always know music was something you wanted to do?
For me, it has never been a question of like what I wanted to do. Ever since I was a child, I already knew what I wanted to do, I never for once, thought about doing something else. I remember I was in a choir when I was like nine and my secondary school was like a music school. So even there I learned to play three instruments, and even during that time I was already writing my own music and I was already going to the studio to record when I was like 13. So for me, it's been music, music, music, every time I've never second guessed that for like one moment. And that's where I'm at right now. And I'm so glad that I've been right going down this path and I love this. I love doing this.
You are signed to the iconic label Mavin Record, known for its incredible calibre of talent on its roster, how has the experince been for you?
It's been different I can't lie about that. You know, I'd be lying if I said it feels no different than before. Right now I make music for millions of people that subscribe to my music, and now I think about my music differently and i consider different things like what sounds better, when the best time to release is, what kind of music I should put out. All these things affect the kind of music I write or what I want to put out, you know? So yeah, it's different than when it was just me making music on my own without all of these things to consider. However it's also a blessing to me cause there are so many great artists on the label and I feel blessed, and yeah a lot is different now. I'm very busy and you know even now I'm coming down from the aeroplane and after our interview, I'm going somewhere else for something else crazy and it's quite busy every day but I love it.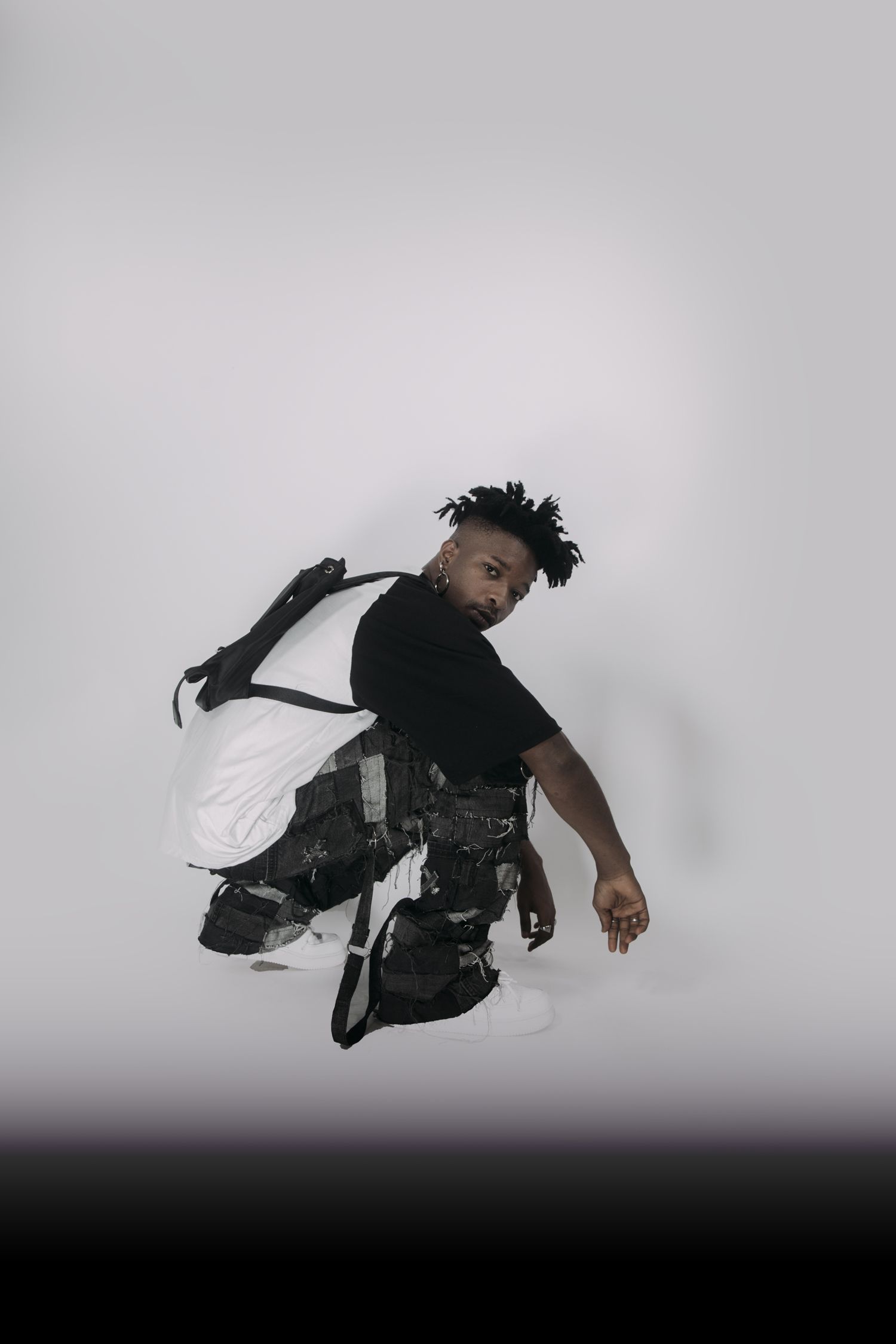 What is the most important lesson your career so far has taught you?
I feel like I learned so much and one of those things I've learned is that you need to enjoy yourself on the job because there's no time. I've mastered friendship, I've mastered self-love, I've mastered so many things that I wasn't exposed to before, that I never used to think about. Before I never thought about me coming outside and people coming out to me and saying they want to take pictures of me and stuff like that, you know. Now I've learnt how to accommodate more people and it's just so many, many things in between the lines that you don't until you are doing it. 
What does your music say about you? 
For me, I want to inspire people to be themselves and do what they want to do. I want my music to spread out so much positive energy and inspire the next generation. I have so many people looking up to me right now and I will just be a good role model for them. 
What can we expect next from you? 
I just dropped the project, and we have the video for Shaye which is out as well. I've just had my very first headline show, which was on the 13th August. For future things I'm looking forward to collaborating with a lot of great artists and my tour. So there's a lot of things on my mind, also I'm, very city-oriented and I want to give back to my city so that's some of, things I have in mind, I really can't even remember everything. But I'm very positive and looking forward to how everything unfolds.
Atom is out now, follow Magixx via @iam_magixx
Interview Seneo Mwamba