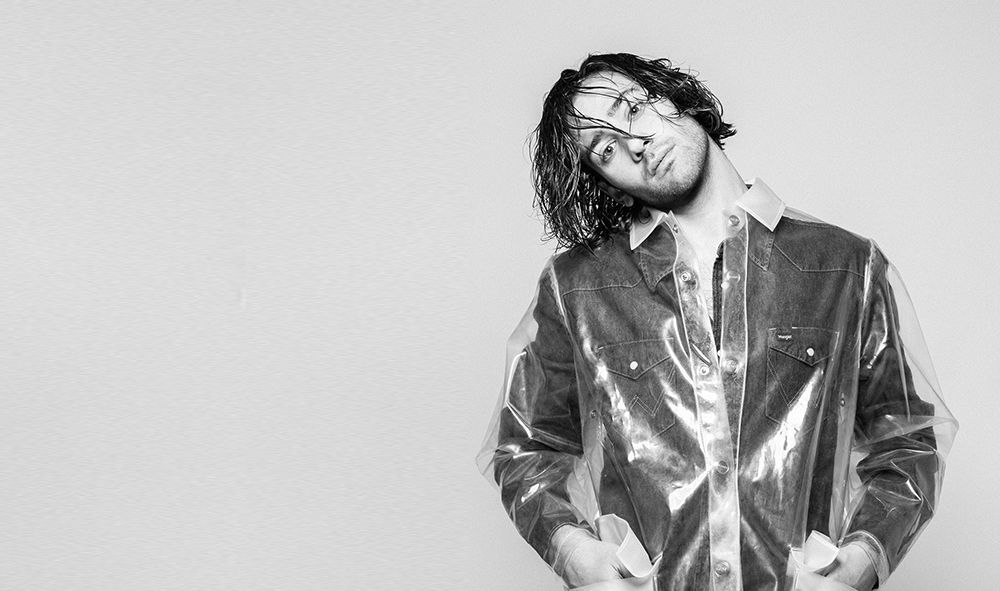 Maxim Baldry
Despite being set in the not-too-distant future 'Years and Years', the latest BBC series to hit our screens, is a mirror to the here and now.
We sat down with Maxim Baldry who tackles the role of Ukrainian refugee Viktor to discuss the genius of Russell T Davies' writing, the refugee crisis and why there is still hope for humanity.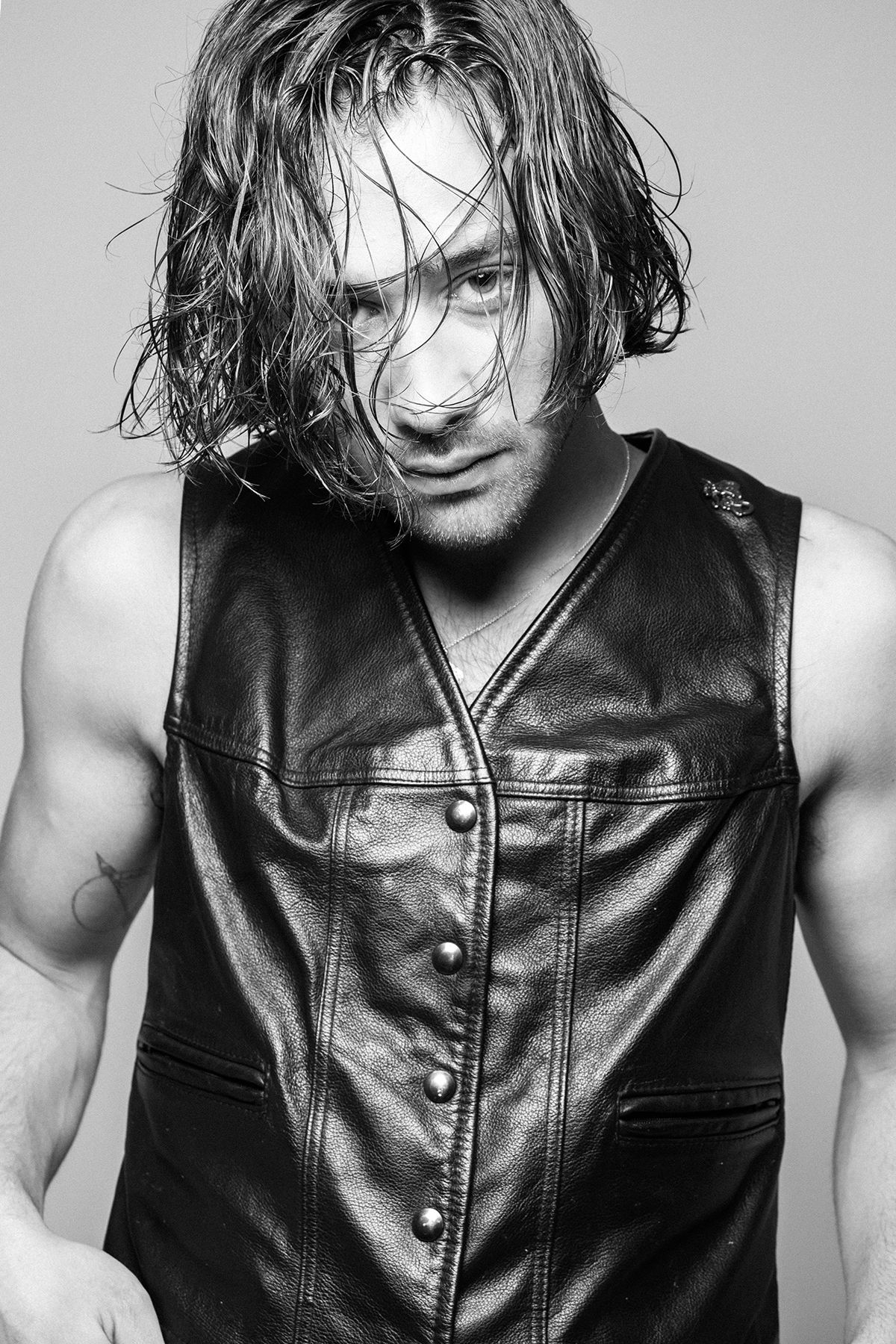 Waistcoat Rokit
Necklace Alex Monroe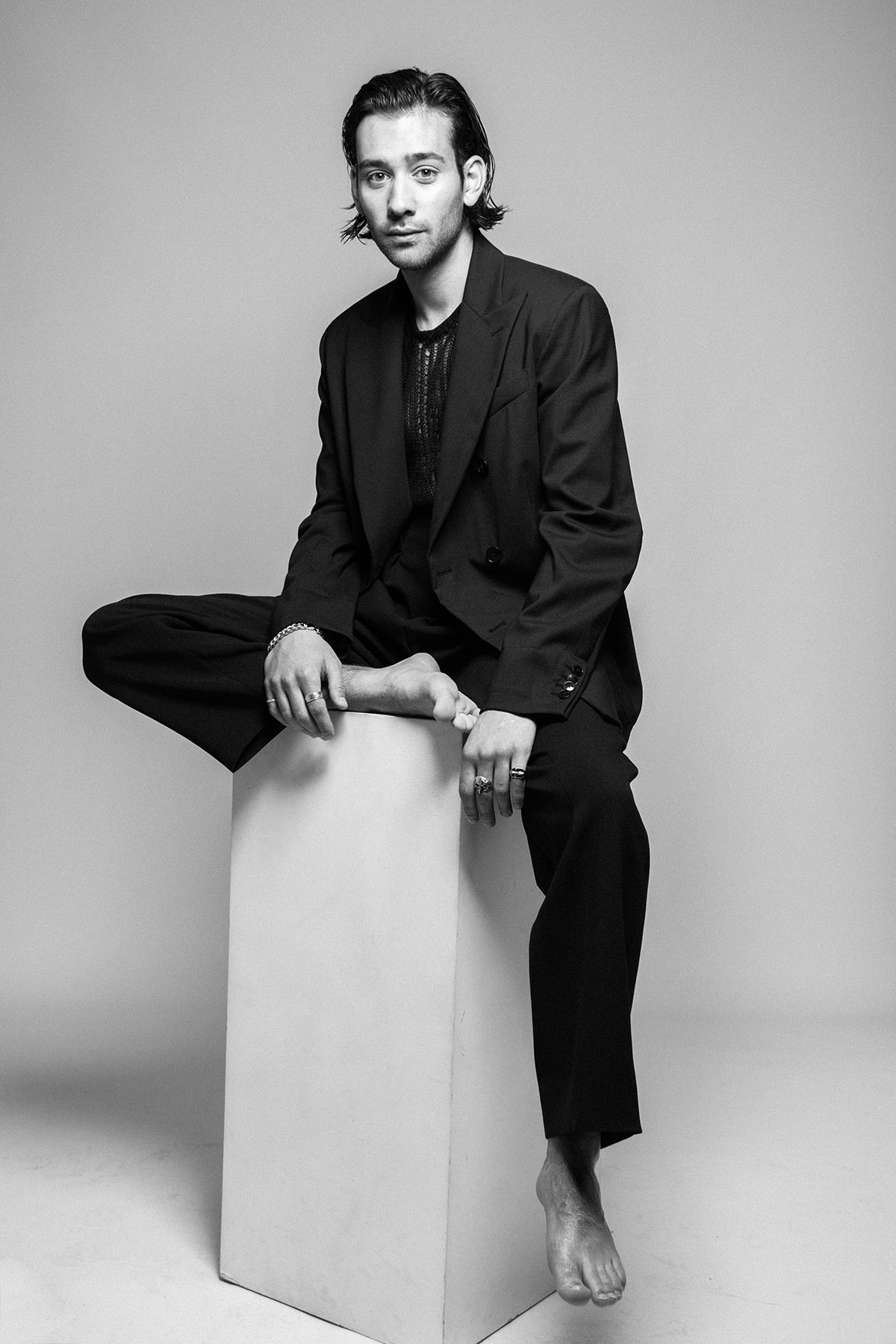 Jacket Barena
Net Vest Bianca Saunders
Trousers Maison Kitsuné
Bracelet Asos Vintage
Right Hand Rings Maxim's Own
Skull Ring Asos Vintage
Signet Ring Luv Aj
I loved the first episode of Years and Years Russell T Davies is an incredible writer.
This show is incredibly nuanced with large themes very politically relevant and timely. It explores it all via a family in Manchester and Russell T Davies) just writes so well. He creates these complex characters when you read it, it makes you go 'wow I really want to be part of the show!'
The show is very on the nose with it's political context. Do you think it will open up a discussion with viewers?
Obviously some of the events which happen in the show are fictionalised, but there's a conflict between Russia and Ukraine so a lot of it is on the nose. It will be good to have discussions. The show is more than a political discussion though, it's a story about love. In my case with Russell Tovey's character we meet in a very unusual circumstance and develop a relationship which is so sweet. It's about love and survival in a very unstable time. I hope it strikes a chord with people so they can reflect on our times in a positive way. It's easy to look at things now and spin it as the end of humanity, but this show is optimistic hopeful and positive even though it's portrayed in a bittersweet way.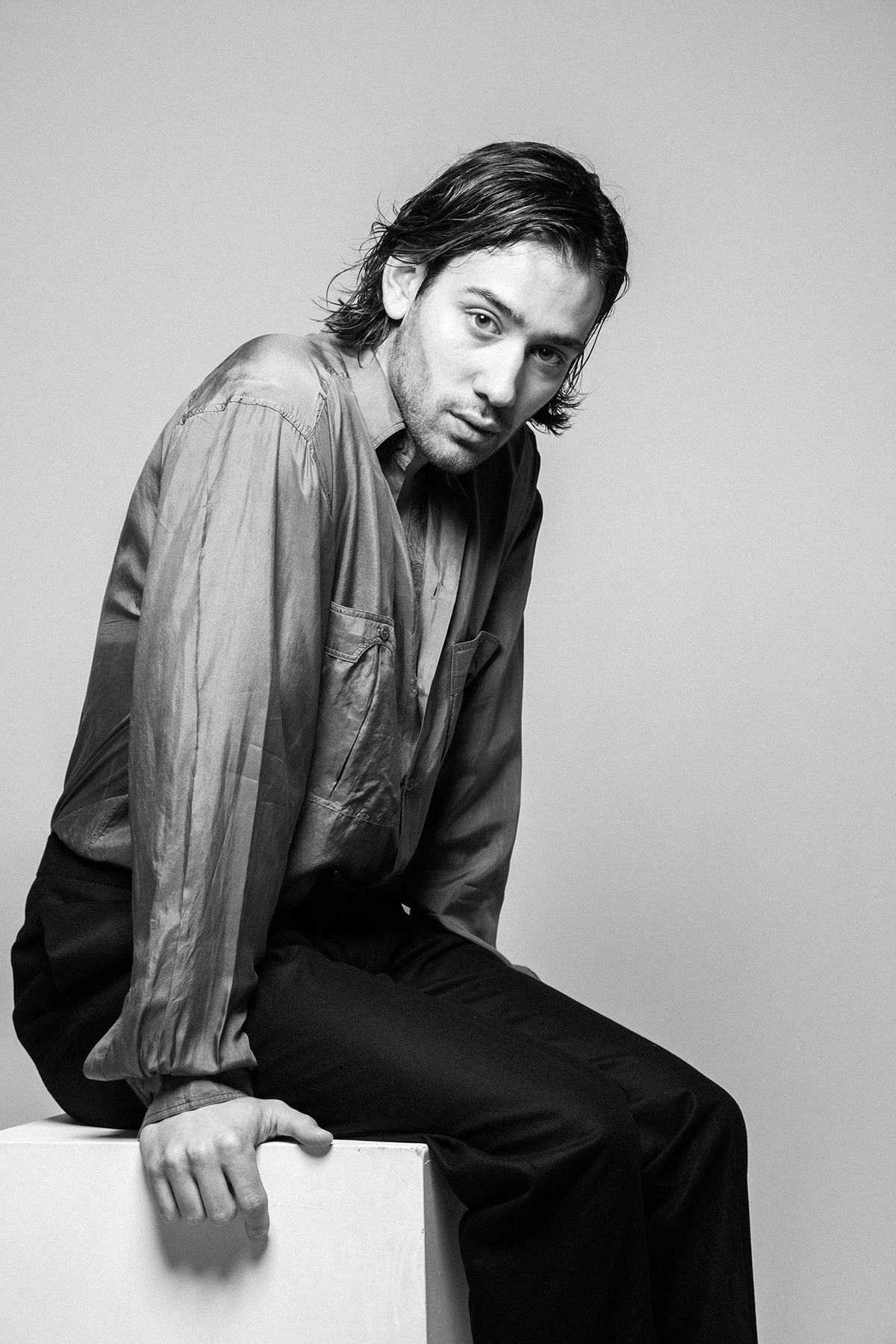 Shirt Atika London
Trousers Tiger Of Sweden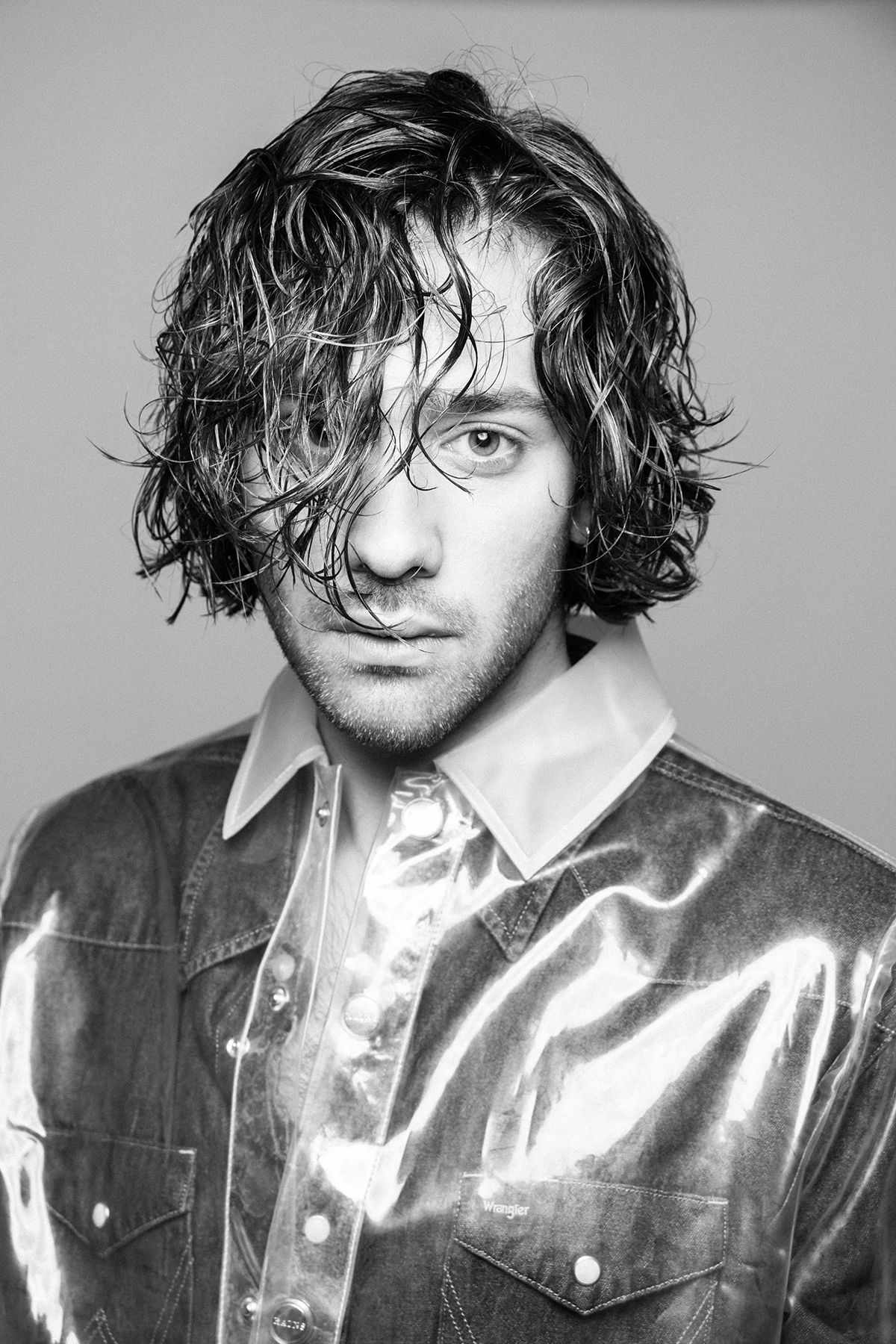 Coat Rains
Shirt Wrangler
Earring And Rings Maxim's Own
Are you hopeful in your outlook on the future?
Yes of course, as humans we are optimistic people. We have a lot of stuff to be proud of and if we were depressed the whole time we wouldn't have anywhere to progress to. We can focus a lot on negativity, fall into a spiral and it gets out of hand but yes, the world has gone to shit but there's a lot of hope, there's a lot of good too.
So can we get ourselves out of the shit?
Yeah it's like the show, even though it's the end of the world you still go to work, you still love, you still eat, you still sleep. It's all these natural things that we do even though the surrounding landscape has changed drastically. I'm a positive person for sure.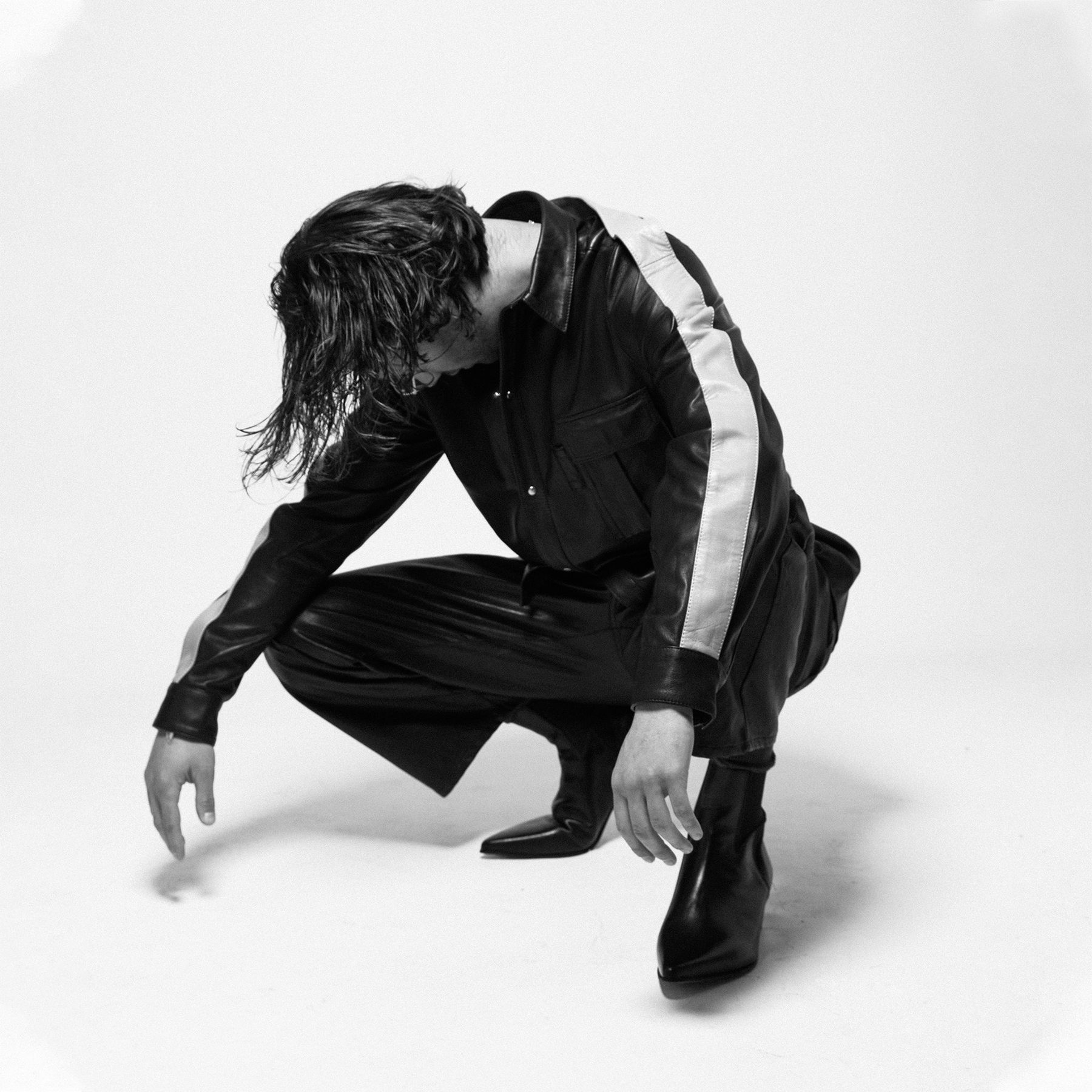 Glasses Ace & Tate
Shirt Aych
Trousers Atika London
Boots Saint Laurent Vintage
Bracelet Asos Vintage
Iguess if you weren't a positive person you would just get stuck in the same place in your life.
Especially as an actor! It's so unstable so you have to keep positive, you have to keep happy.
Have you had to develop a thick skin in this industry?
Yes, you do get a lot of rejection but you just desensitise yourself to it and do your job.
Your character in the show is a Ukrainian refugee what did you do to prepare for the role?
This sort of stuff is happening now so I didn't have to look very far to see that there are people who are in the same situation. It shocked me because living in London you just see stuff happening on TV, but refugees are being demonised and sensationalised in the media. People don't understand their story, how they've come to where they are. I spoke to a few family-friends, who also sought asylum in the late 1980's, their stories are just harrowing. The way they weren't even treated like humans. It was awful. I spoke to them and just listened to their story, there was so much emotion behind it. I'm so grateful to be given the chance to tell this story. My character was tortured for his sexuality and again this is happening in Russia right now people are just being taken away in the middle of the night to be tortured. Viktor (my character) went through all that and the inspiring thing about him is that he is just stoic. He is constantly positive and life-affirming.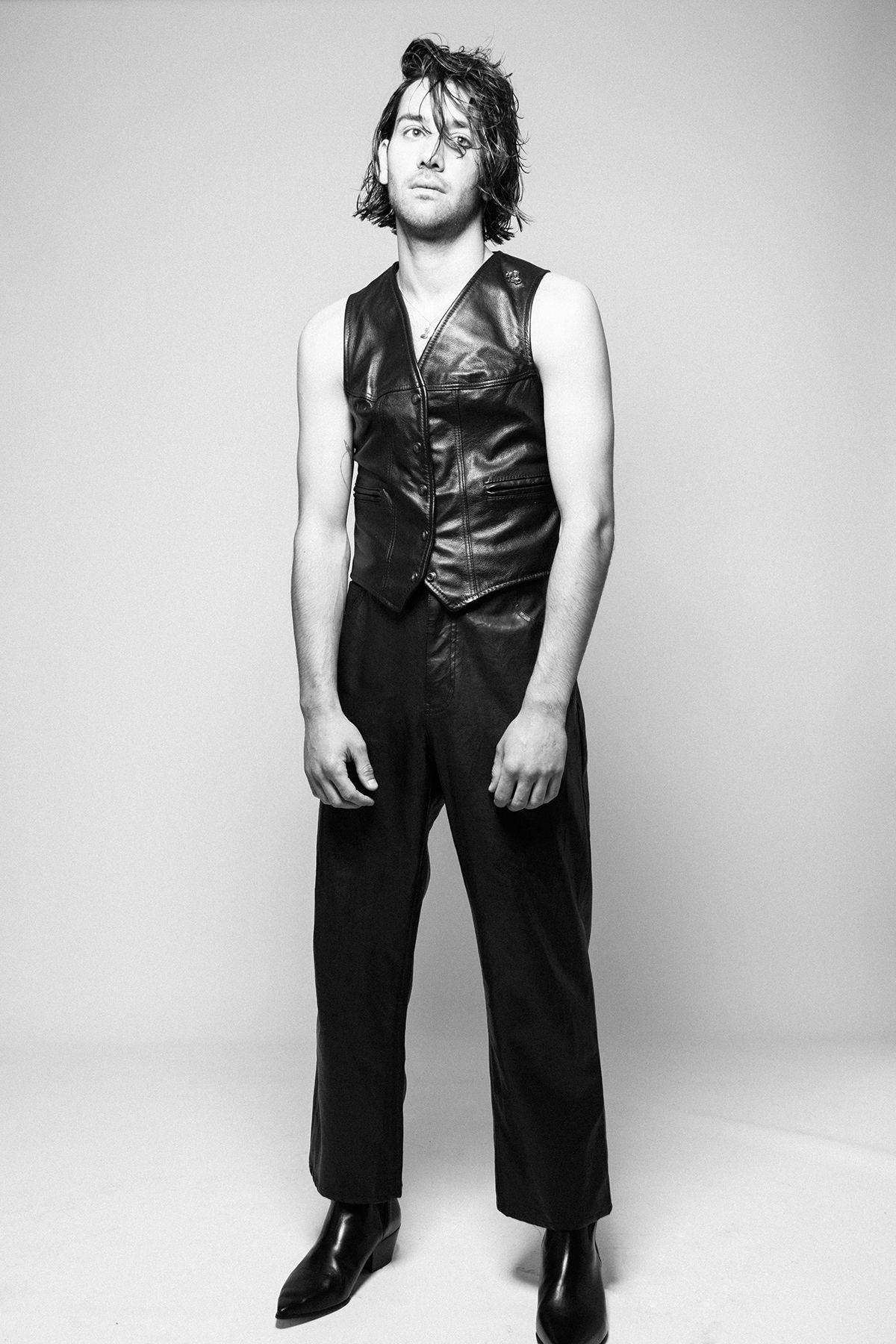 Waistcoat Rokit
Trousers Atika London
Boots Saint Laurent Vintage
Necklace Alex Monroe
Has delving into Viktor's character changed your own outlook on life?
I am a positive person but you don't really realise the extent to what some people have gone. Freedom can be taken for granted to a certain extent, being able to do whatever you want to do. It can be grounding knowing we can do whatever we want to do. For me it's put a lot of things into perspective knowing what Viktor has gone through in life.  I'm so glad that Russell T Davies has given this mouthpiece to the underdog.
I love the way Russell T Davies writes characters, each one has their own different views and perspectives. 
He is amazing and again, it is very timely. Every little nuanced line someone can relate to, the show is also really, really funny. Scary, but funny.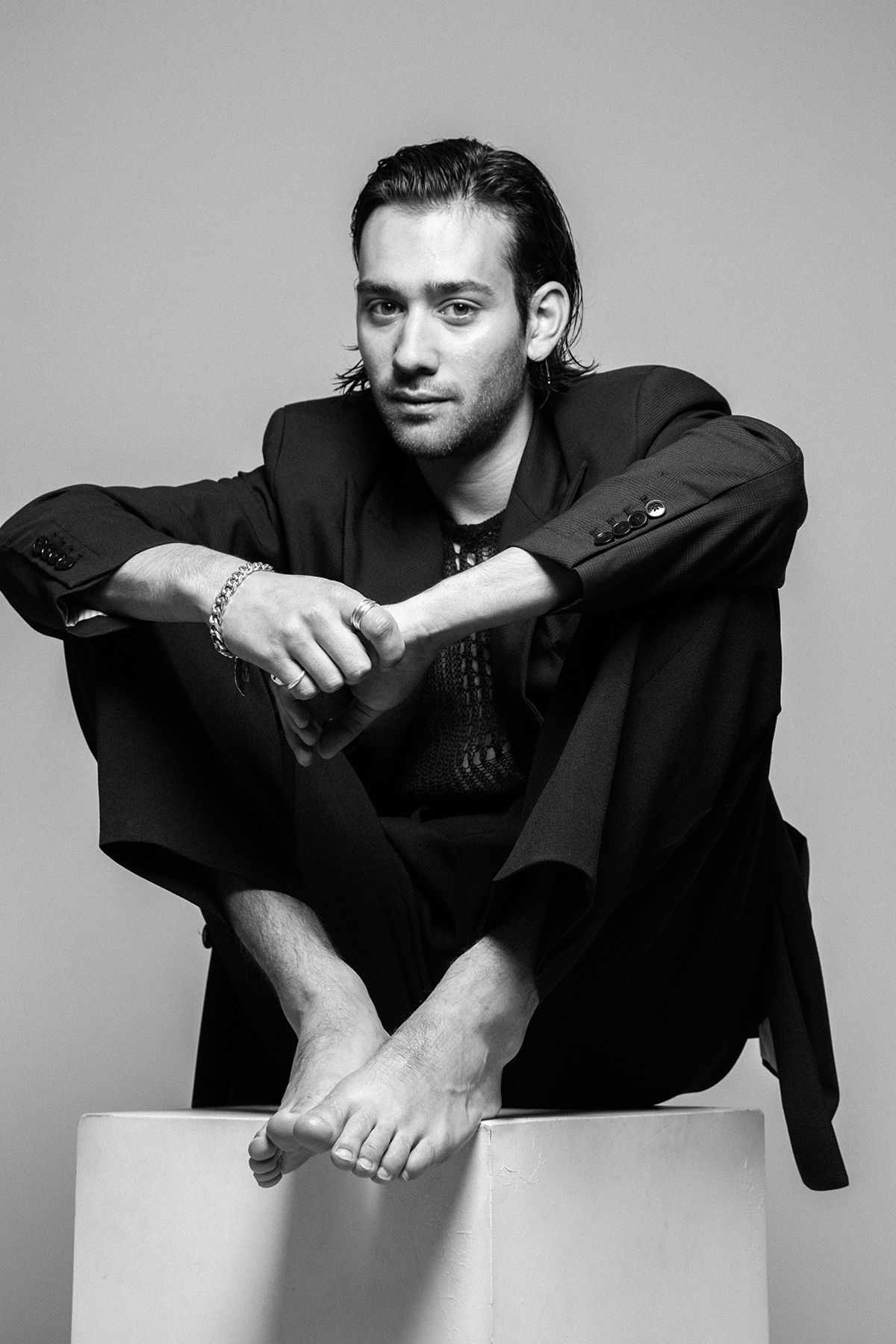 Jacket Barena
Net Vest Bianca Saunders
Trousers Maison Kitsuné
Bracelet Asos Vintage
Rings Maxim's Own
Has the show also taught you anything about how the British public react to dire political situations?
I don't want to get into a political debate, but the show does explore these themes of not passing the blame on to anyone. It highlights many issues that the UK and the world has, but it's not putting the blame on anyone or pointing any fingers. With Viktor, I'm also trying to break this idea of what Eastern Europeans look and sound like. I didn't want to create a really thick Ukrainian accent, because I know a lot of Eastern European people, and they don't all talk like that. I'm half-Russian and grew up in Moscow and they're really sensitive people who are friendly and lovely.
What would you do if you were Prime Minister for the day?
Stop Brexit!
Do you have more acting projects lined up?
I do but I don't think I can say anything. I'm on my way there now…
Words by Nicky Lee-Delisle @manicnicky
Photography: Antonio Eugenio @Mrantonioeugenio
Styling: Marina De Magalhaes @Marinademag
Grooming: Charley Mcewen At Frank Agency @Charley.mcewen
Casting + Production: Angeliki Sofronas @angeliki__s
Location: Blend Studios, London www.blendstudios.com
Years and Years is on Tuesdays at 9pm on BBC1 from 14th May