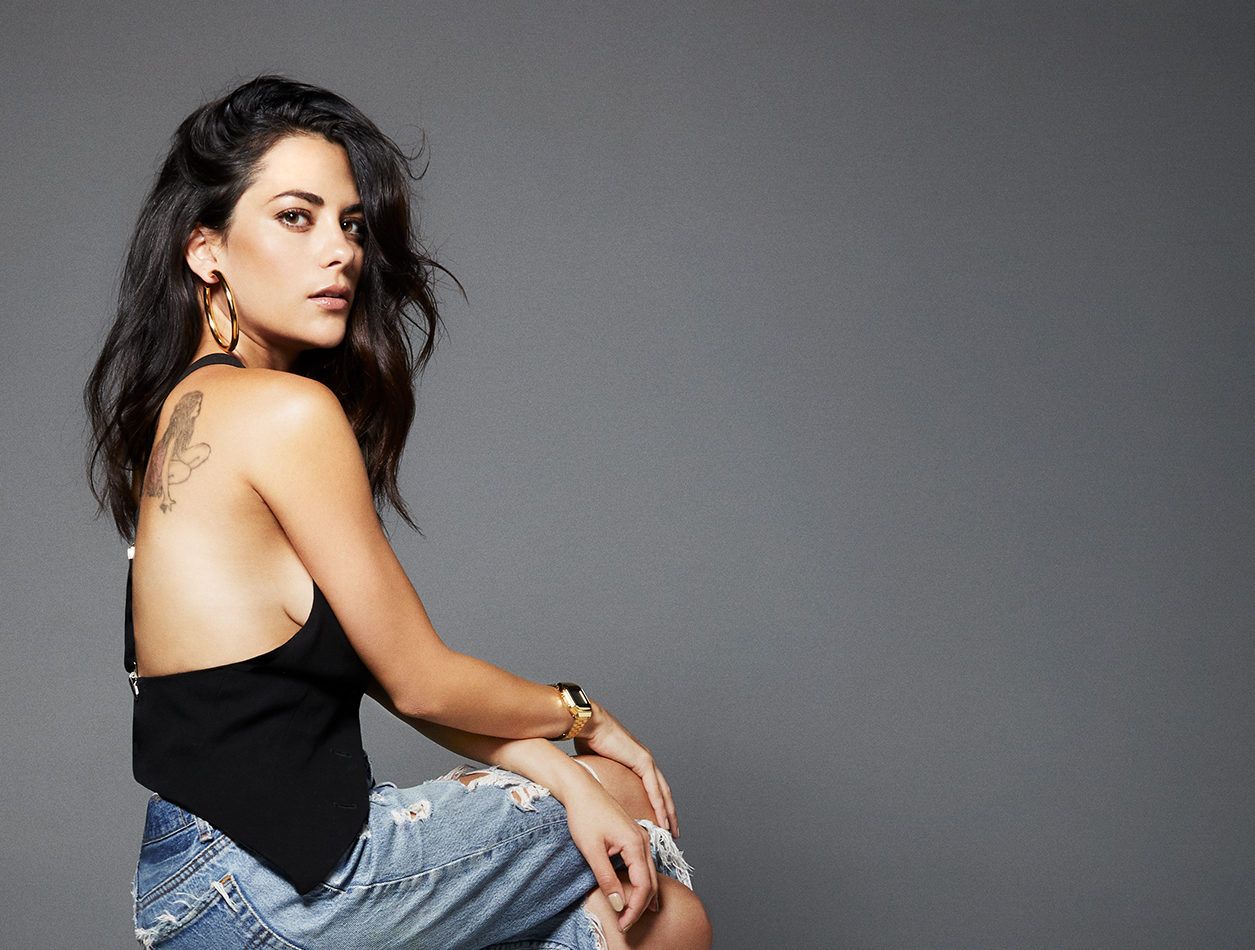 Inbar Lavi
We all know how the story goes: woman meets man, falls in love, then gets curious, urges to eat an apple, and suddenly gains the everlasting label of 'sinner'.
After this overused, textbook sequence of events however, things start to take a bit of a detour. Instead of being "cut" from God's shielding, in the latest season of Netflix's renewed, Lucifer, this Garden of Eden expatriate girl is sent to the sweltering, hedonistic pool of Los Angeles, where she reconnects with a long-parted companion, the Devil himself. Posed as the 'original sinner', it's rather fitting that the role is played by none other than the sweet, honeyed-sounding actress, Inbar Lavi.
Catching her before she headed off to a tennis lesson, we sat down with Lavi to chat all things Lucifer.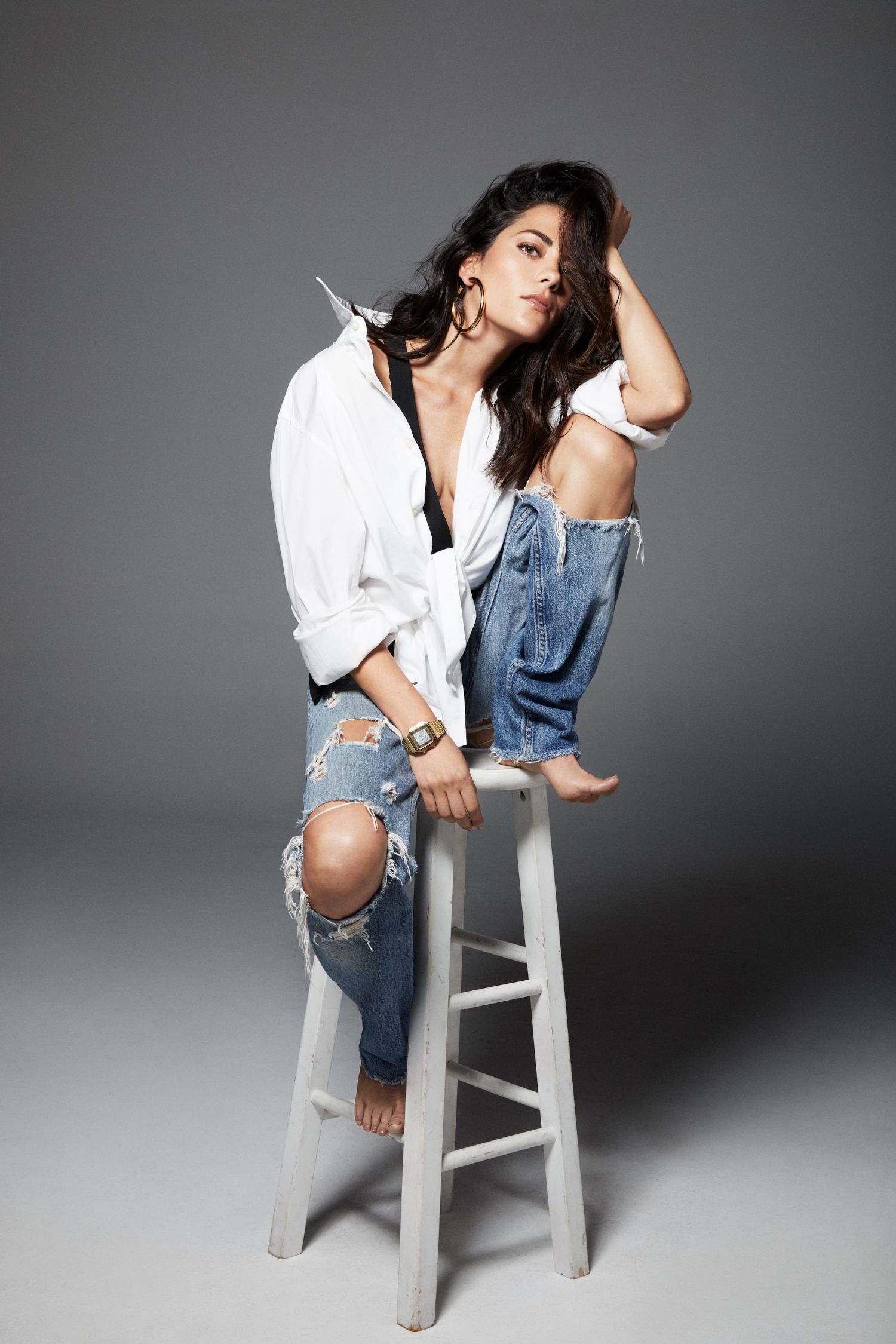 shirt Gap
vest Emporio Armani
jeans Levi's
earrings Jennifer Fisher
watch CASIO
Tell me, what's it like playing a 21st-century version of Eve, who instead of living in the Garden of Eden, lives in the heart of Los Angeles?
[Laughs) Uhm, it was exciting, it was challenging, and mainly, it was a lot of fun, to be honest. The way I see it, Eve is considered to be the original sinner, right? But I've always been curious about that statement you know because if you think about it, she was really brave enough to follow her curiosity – so why do we consider thirst for knowledge or sensuality or exploration sinful? For me, that was the focus of this season, and getting to do that on such a fun set like Lucifer – in Los Angeles – made it that much better.
How did you get into character?
We had a playlist; we work a lot with music and so there would be different tunes that would get me in that mindset. And uhm, I do a lot of research, I do a lot of writing on my own to try and really focus on the aspects I wanna have as the character.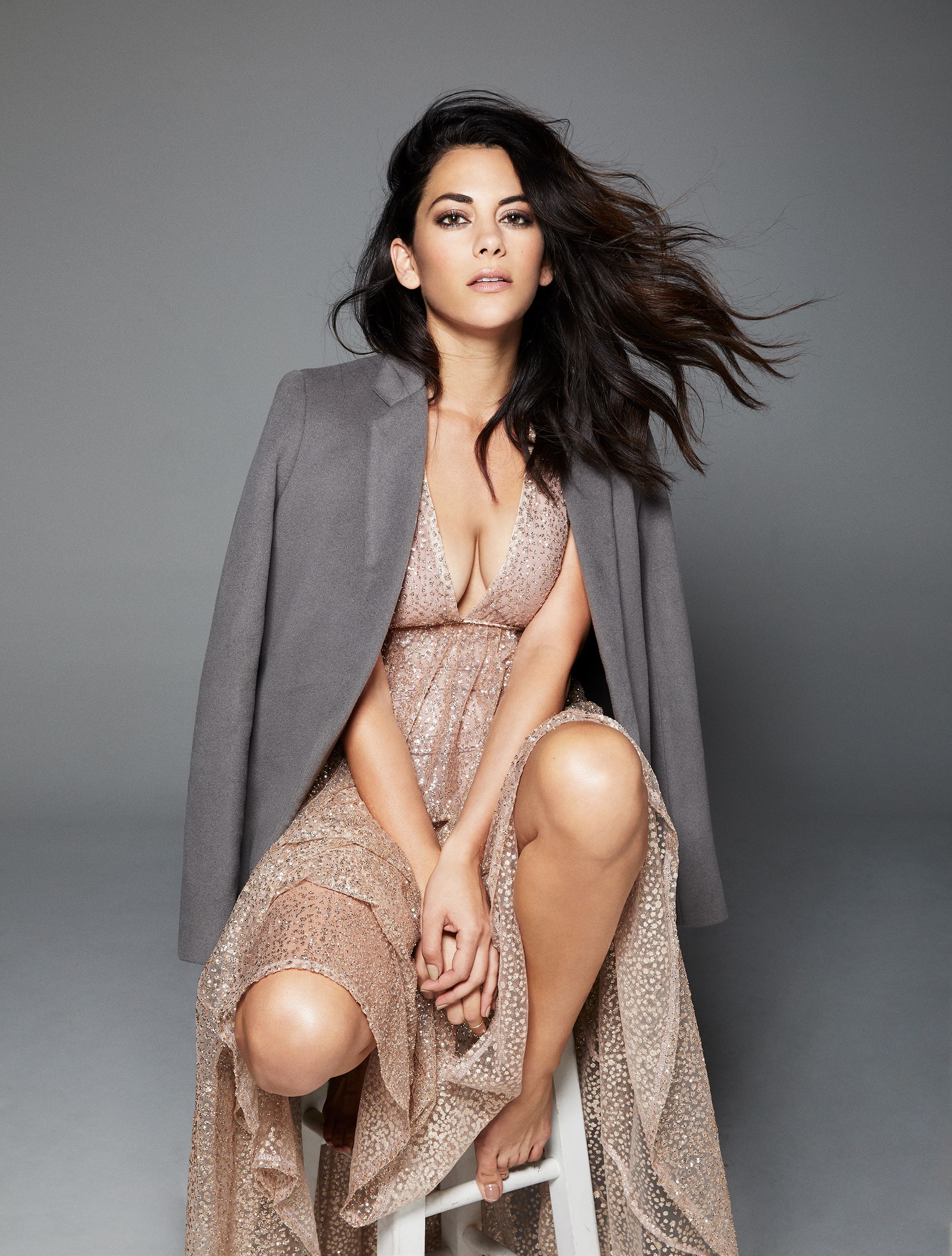 coat St. Paul
dress Luxe Fashion Line & Label
Do you remember any of the songs that were on the playlist?
Yeah! I can pull it up, let me pull it up on my Spotify [pauses]. The playlist is called Me and The Devil, and there's a great song on there actually called "Me and The Devil" by Gil Scott-Heron, and that would always get me in the mood. It's mysterious, it's devious, it's sensual, and a little dangerous. It's great.
Was the Bible used at all for inspiration?
You know, I was raised Jewish, so the Torah is kind of breadth into us throughout growing up in Israel, and it's very much a part of my life – in every aspect. So for me, obviously getting to play this kind of character, I had to really go back into those stories and understand what was the main conflict for Eve. And you know, I think one of the most fascinating aspects of this show is the struggle between evil, the push and pull between purity and desire. And so in the Bible, more particularly, in the beginning, the Garden of Eden presents just that – not only between Lucifer and Eve – but the struggle within each of them. So yes, I would say the Bible was a big guidance [laughs].
Speaking of Israel, around what year did you move to the USA?
I moved in February of 2008.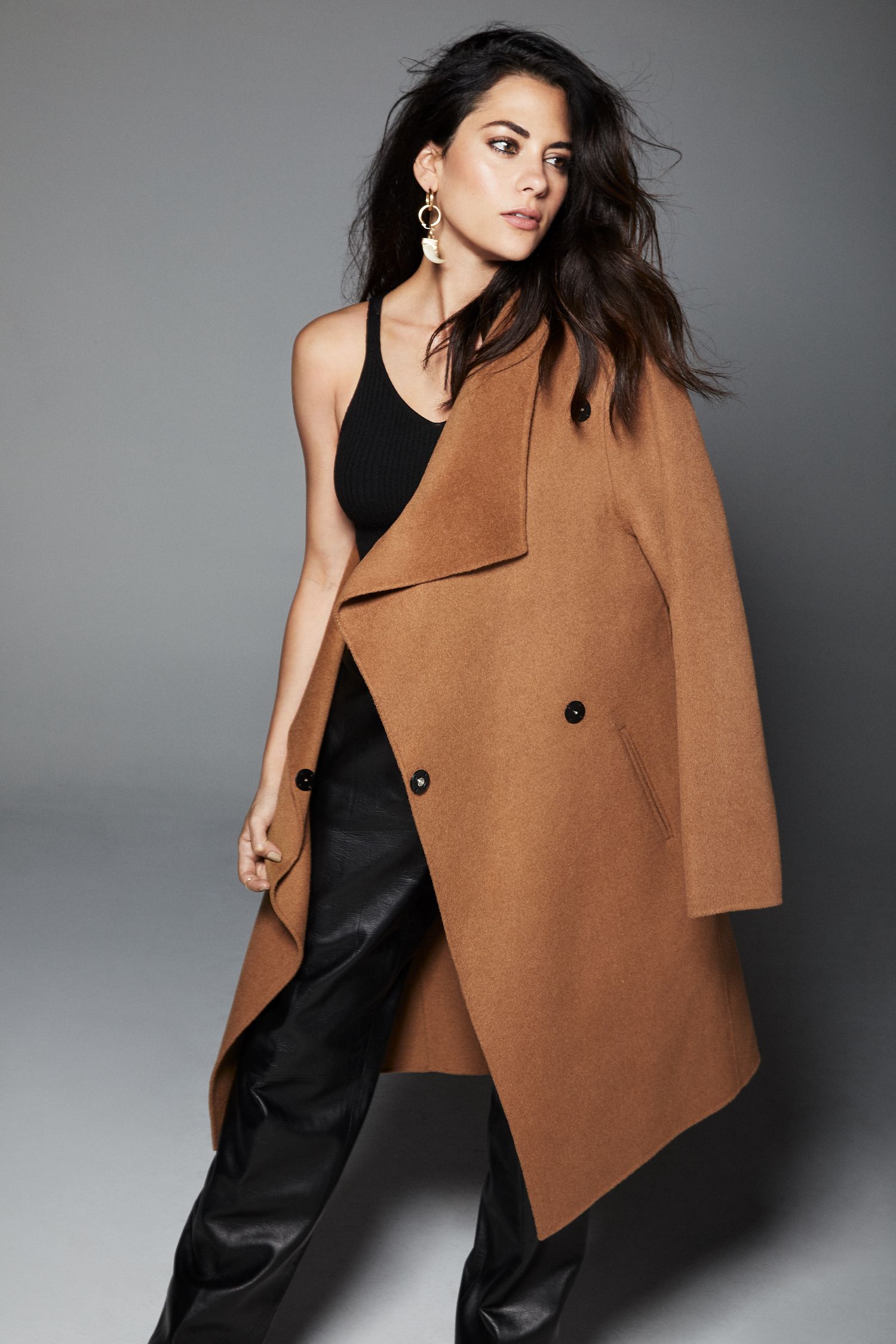 coat LAMARQUE
top Beautiful People
trousers + earring stylist's own

Were you disillusioned at all when you came?
I mean I think I had my own vision of what America would be like, and since I had never been here before, my view was influenced by you know, cinema, or whatever I saw in movies or tv shows, or stories that I had heard and what not. So I think anything you experience for the first time, you'd have a bit of disillusion to whatever you envisioned in your mind before you actually experience it for yourself. So yeah, I would say sure.
How about the entertainment industry?
No, not at all. I grew up doing dance – ballet and contemporary – so I had zero experience when it came to the acting perspective. It was all very new to me; I really didn't know what to expect, and certainly not in these measurements. You know, Hollywood is as big as it gets, and the industry in Israel is so, so tiny that I didn't have any experience there, at all.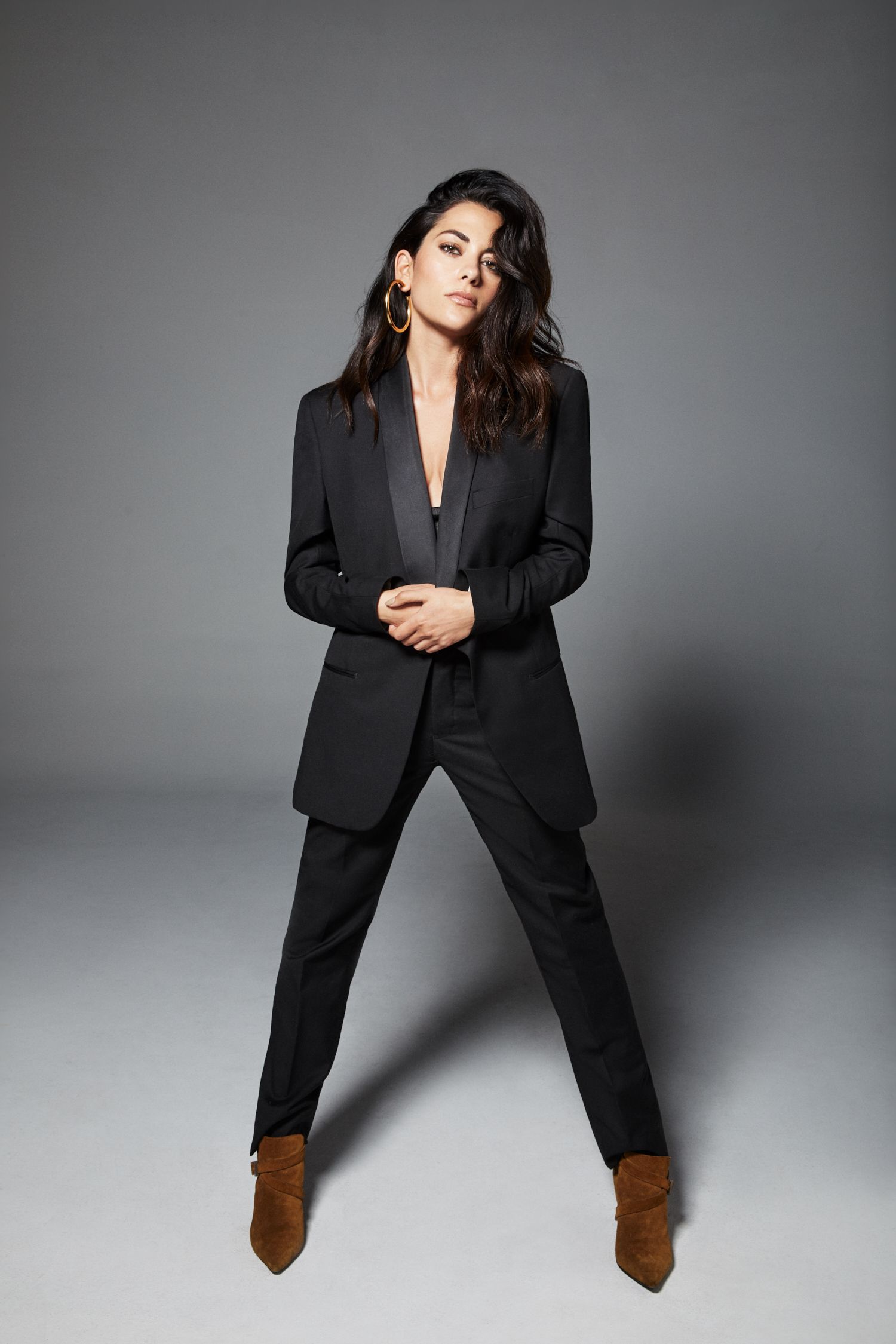 suit stylist's own
boots Saint Laurent
earrings Jennifer Fisher

Why acting?
I had always had a really grand imagination as a kid and was always drawn to rich and colorful worlds. And you know, I come from a very small town outside of Tel Aviv, and I always felt like there was this big, colorful world out there that I wanted to explore and go as big and wide as I could. So I felt like when you play a role, you can do anything; you can fly, you can conquer the world, and I really wanted to stretch my imagination to the furthest extent.
What are your favorite Netflix shows?
Imposters [laughs]. It's my favorite and I really hope people will discover that show because I'm really proud of it. I love it so much.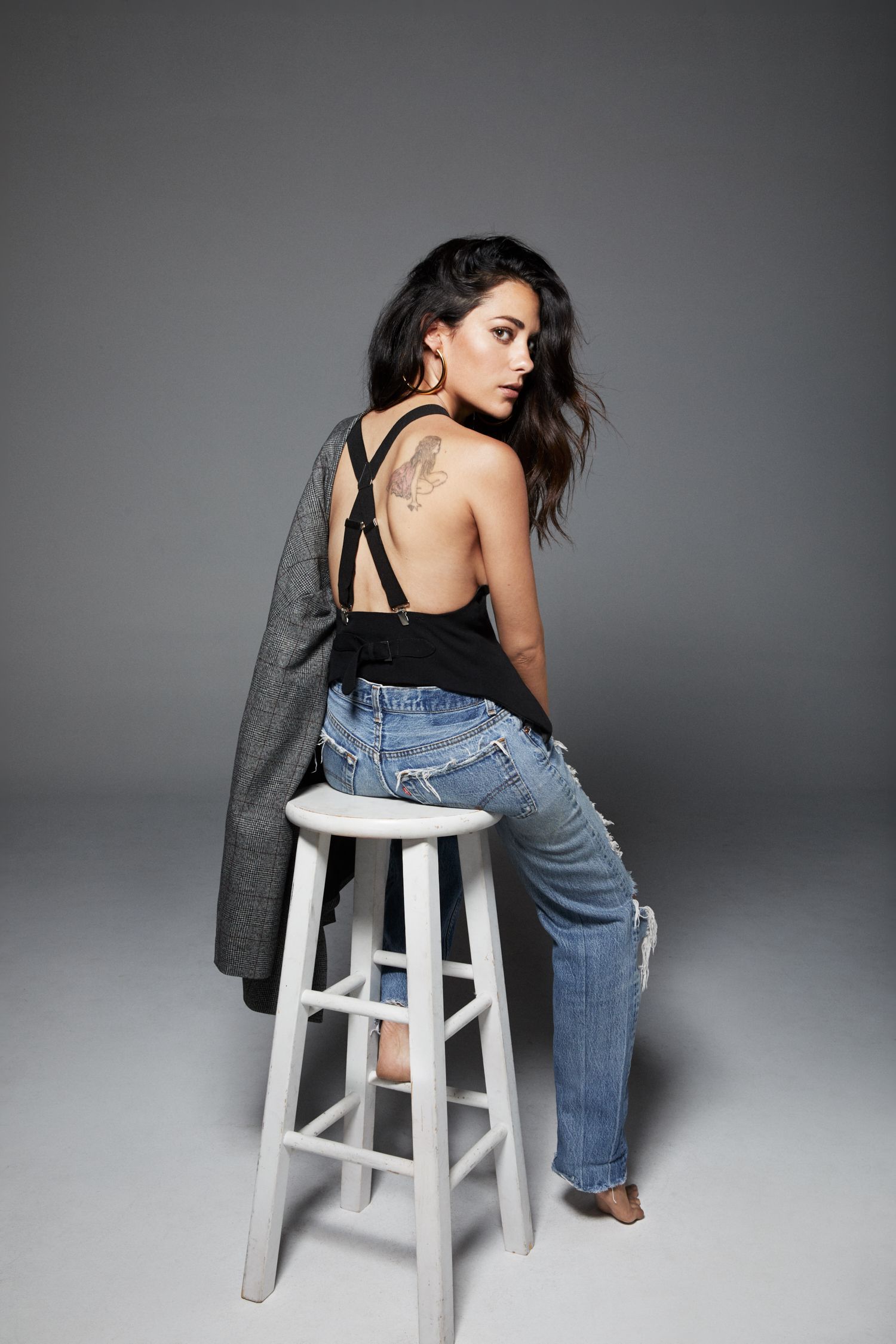 blazer AllSaints
vest Emporio Armani
jeans Levi's
earrings Jennifer Fisher
What keeps you up at night?
Uhm, I would say I'm always worrying about my family. I'm always asking myself you know, 'Have I done enough today to talk to them? Are they okay? Did I call my dad on his birthday? Is my mom feeling okay?' You know, stuff like that, those are the things that keep me up at night mostly.
Team Credits
interview by Hailey Johnson
photography Diana King
styling Maya Yogev @ Bureau 9
hair Aaron Barry
makeup Kimberly Bragalone @ Rouge Artists
retouching Nadia Selander
Watch Lucifer Season 4 now only on Netflix!