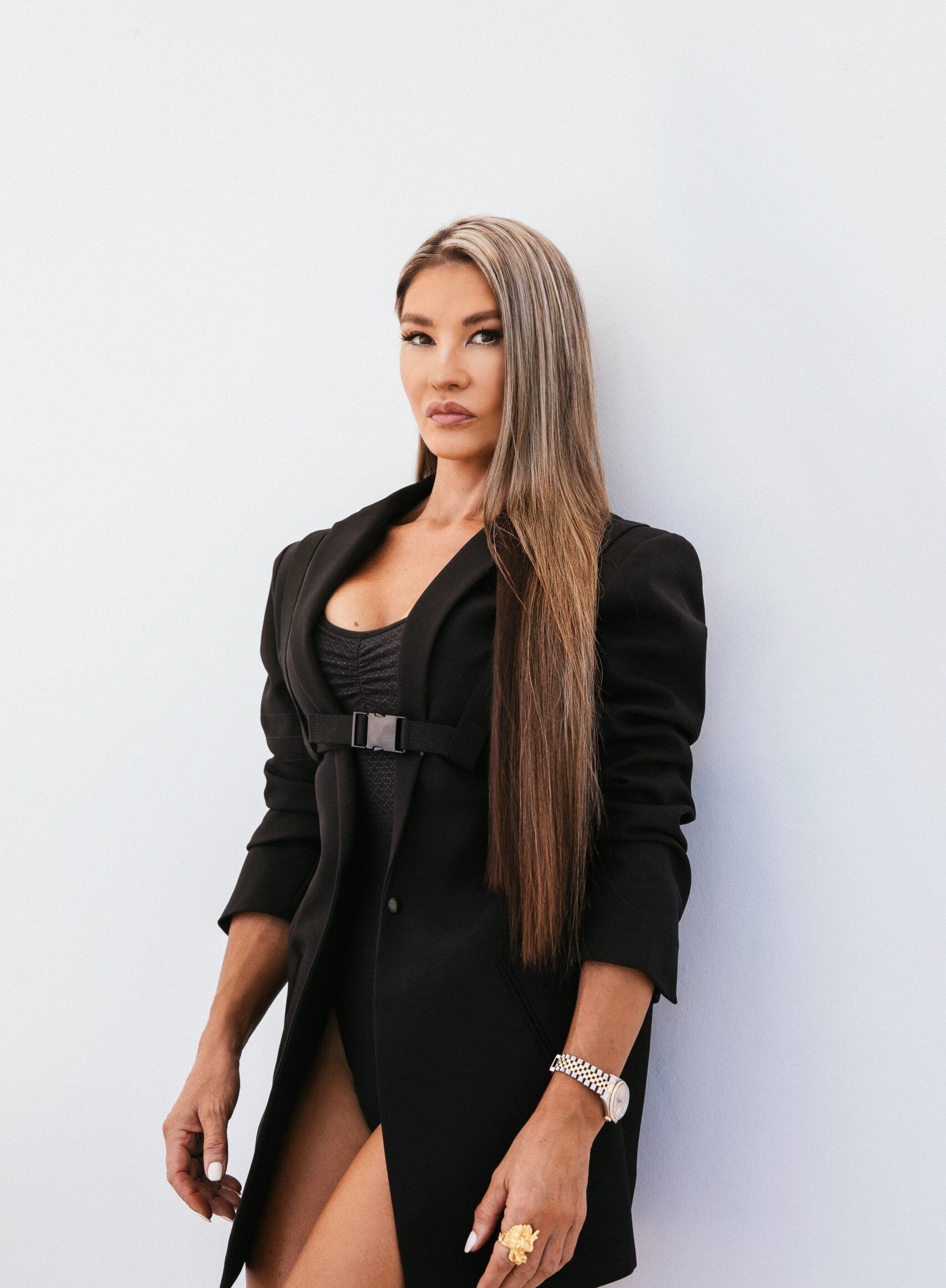 Mayling Ng
With an intrinsic desire to follow their respective paths and prove those who try to hold them back wrong, it's hard to tell where actress Mayling Ng ends and her The Suicide Squad character Mongal begins.
When it comes to being a multi-talented, multi-faceted person, no one even comes close to the powerhouse that is Mayling Ng. Carrying a black belt in Martial Arts, representing Singapore in fitness championships, and acting in some of the most anticipated films — from Legend of the White Dragon to the upcoming flick The Journeyman. Until then, audiences can catch her in the DC Comics and Warner Bros. Pictures' superhero action-adventure film The Suicide Squad.
The Suicide Squad, the creative force by James Gunn, focuses on the DC's worst-of-the-worst villains, bringing back Margot Robbie's Harley Quinn and Joel Kinnaman's Rick Flag from the first 2016 film. What the first film was severely lacking is obvious when watching the new The Suicide Squad: the incredible Mongal, a daughter of the Ruler of Warworld 'Mongul the Elder.' Mayling portrays the orange-skinned, red-haired alien with the same dedication and passion she has throughout all of her projects; deftly capturing the essence of who Mongal is and why, in particular, she resonates so deeply with Ng herself.
To celebrate the release of the film 1883 Magazine's Kelsey Barnes spoke with Mayling Ng about Mongal & The Suicide Squad, learning to follow her own independent path, her fitness journey and more.
You truly have had such a global upbringing — born in the UK, early years in the Canary Islands, moving to Singapore and then LA. How has your upbringing shaped you both as a human and an actress?
In a way, it has its advantages, and it has a bit of a curse, too. I have this mentality that anything is possible. Whenever I haven't been happy, I've just gained confidence, left, and started all over again. I have this fearlessness inside of me where I just think: go for it — do it. That mindset has worked out so far — I'm really lucky that I just seem to land on my feet. I've travelled so much and had so many experiences, I've just done whatever I want to do — the best word to describe is relentless.
With acting, I always wanted to do it, but I was afraid. Later I found that as long as you have the courage and passion for something, you can do it. You stop caring what people think because one day you get to a certain age and realize people aren't even looking at you because they are too busy worrying about themselves.
It's all about just going for it and not backing down.
Yeah, I was reading your whole life story and your entire journey is about reinventing yourself — you were a restaurant owner and a nutritional advisor and a personal trainer, and I read a post from you where you talked about having everything everyone else wanted for you — a house, a boyfriend, some dogs — but you felt lost. I would love to know what was the moment where you woke up and realized that acting is what you wanted to pursue as a career? What was it like coming to that decision?
I was with my boyfriend for five years and, honestly, he was the best boyfriend I've had. He wanted kids, get married and settle down, but I wanted to go to work in film, travel and had this deep desire to not be stuck. I didn't want to have the whole family thing at that point, I was very secure; I had this great restaurant, lots of money, a three-bedroom villa with a pool, 2 cars, dogs and a boyfriend. But, even with all of that, I was bored and unfulfilled. After five years I admitted I wasn't ready. The next thing I knew I was in Hong Kong, I rented my house for very cheap so they would look after my dogs, and then that's when everything else started happening. Everyone in my life — my family, my brothers, my friends — thought I was insane for what I was doing but I knew it was right because now they are all watching me in the movies.
Wow, how amazing is it for you to look back at that time and know that you did this all yourself.
It's funny because sometimes I ask myself if I'm the crazy one. I went to Hong Kong with two suitcases to my name after being very financially stable and having such a great relationship, but in my heart, I knew I was not my destiny. Now I'm really fulfilled, but I don't have that security that I once had.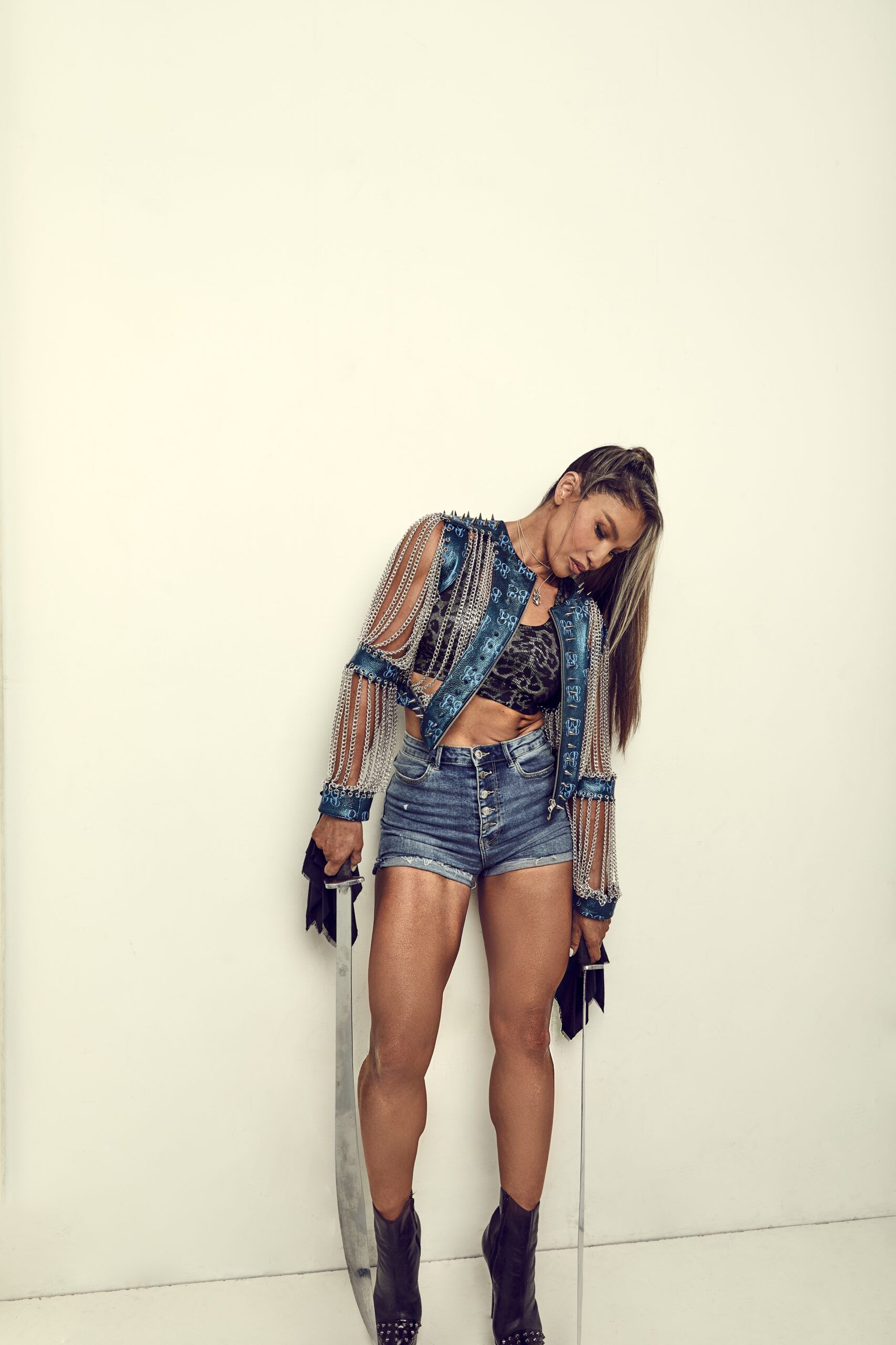 Your first credited role was back in 2013 and you've played some incredible parts. I just saw your most recent instagram post where you mention you were told you'd never make it in film in Asia. What would you say to those people who told you that now? What would you say to your younger self?
Don't listen to naysayers. I have a very traditional father who just wanted me to settle down and have kids and doesn't even acknowledge what I do. That stung for a while, but it's important to not let anyone hold you back. You need to believe in yourself because if you fail, at least you tried. I love the saying God loves a trier because if you don't try, you'll never know.
Something I love about you is that you constantly want to inspire and motivate people. I know you post tips on your YouTube and try to help people be their best selves and find their calling. Why is it important for you to help others like this?
I didn't wear a dress or heels until I was 28. I was really, really insecure and I was hard on myself and what I looked like. When I leaned more into fitness, I saw that it made me stronger in both my body and my mind. I was quite harsh and down on myself in regard to how I felt about my body; I was very heavy on the legs and back then everyone wanted to be Barbie thin. I knew I was never going to look like that, so I was always wearing big, baggy clothing even on really hot, hot days. I was hiding as much as possible. Now, I just want to show everyone that you can be the best, strongest, healthiest version of yourself — I only started this journey ten years ago so if I can do it, anyone can.
As someone who is also heavy on the legs and was called thunder thighs growing up, I really love your hashtag #ThickerThanASnicker on Instagram.
I really appreciate you saying that, and I hate how cruel people can be! Some people think it is dumb and comment about my legs and say I look too thick and too strong. When I realized I was never going to be extremely thin and slim, I found so much peace because I knew I could become the best me. I learned about food, fitness, and it made me feel good. I just want to be the best me — curvy and strong and doing what she wants. I had sleepless nights thinking about people seeing me in swimsuit competitions back in Singapore, but I did it because nothing is impossible.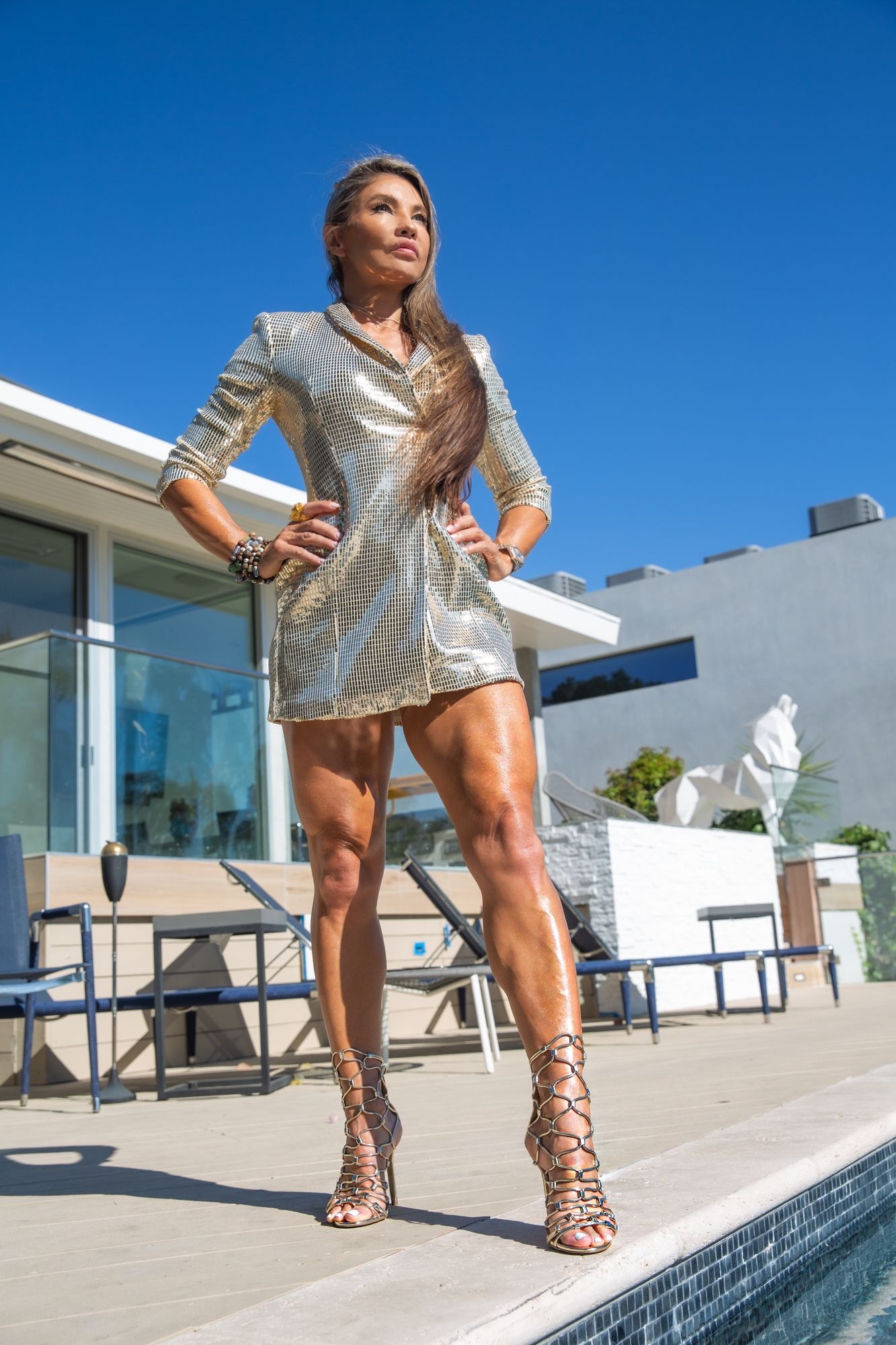 Let's chat The Suicide Squad — for those who have lived under a rock over the past little bit and don't know what it is, can you tell me a bit about the film and your character?
The Suicide Squad is the film by the incredible James Gunn and features a collection of the most degenerate delinquents in the DC comics. I play Mongal who is such a badass, I love playing her so much. She has this strength, speed, and sense to her that is just incredible. Her father is quite overbearing and she's very headstrong so you can see where that's going. She doesn't care about making friends, she's just strong and independent. Mongal for life! [Laughs]
Interesting that you mention that she doesn't get along well with her family and you talked about your own family giving you a bit of pushback with the direction you were taking your life. Do you resonate with her?
Absolutely. When I got the contract, I saw who she was, and I was just so in love with her because she looks like the original comics. Her background, where her male family members are trying to control her and that's how I felt. My brothers would ask me why I can't just stop, settle down and open a restaurant and instead I did the exact opposite! [Laughs] They all wanted to sway my decision, but I just wouldn't budge. They are my best friends now and they respect me. I just know you have one life to live, and you just need to live it every single day and I know Mongal feels the same.
How does it feel to be joining the DC universe as an anti-hero?
I'm excited for girls to see a variety of women in these roles. I hope during the next Halloween there's a bunch of little Mongals running around! Growing up, I never saw myself on-screen; it was always super skinny, really sexy girls in films, and I felt really inferior and wrong. Now it just makes me happy that we can show other women because it's great for girls to see people who are thicker and strong and know that there's a place for them, too. I'm happy to be part of that change.
Lastly, if you could manifest one thing for yourself this year what would it be?
Find a nice guy! [Laughs]
I hear you! [Laughs]
It's been 11 years of me being single because I've been so career-driven, so I wouldn't mind finding my guy! I would love a house with a Malibu view and adopt a pit bull from the pound. So, meet a nice guy, to get a house with a view so I can have my morning coffee, and rescue a pit bull. I've been living out of suitcases over the last decade, so it would be nice to come home to something someone — that's all I need! BUT I also want to play a villain in a James Bond film — not a Bond girl, a villain! Let's make it happen.
Interview by Kelsey Barnes
Photo #1:
Photographer: Dylan Perlot, Exclusive Artists
Wardrobe Stylist: Sky JT Naval 
Hair Stylist: Carolina Yasukawa, Exclusive Artists 
Make Up Artist: Robert Bryan, Exclusive Artists 
Creative Director: Dina Vibes
Photo #2:
Photographer: Storm Santos
Wardrobe Stylist: Haili Pue 
Hair Stylist: Carolina Yasukawa, Exclusive Artists 
Make Up Artist: Robert Bryan, Exclusive Artists 
Photo #3:
Photographer: Jim Donnelly
Hair Stylist: Taylor DiDomenico
The Suicide Squad is out now.