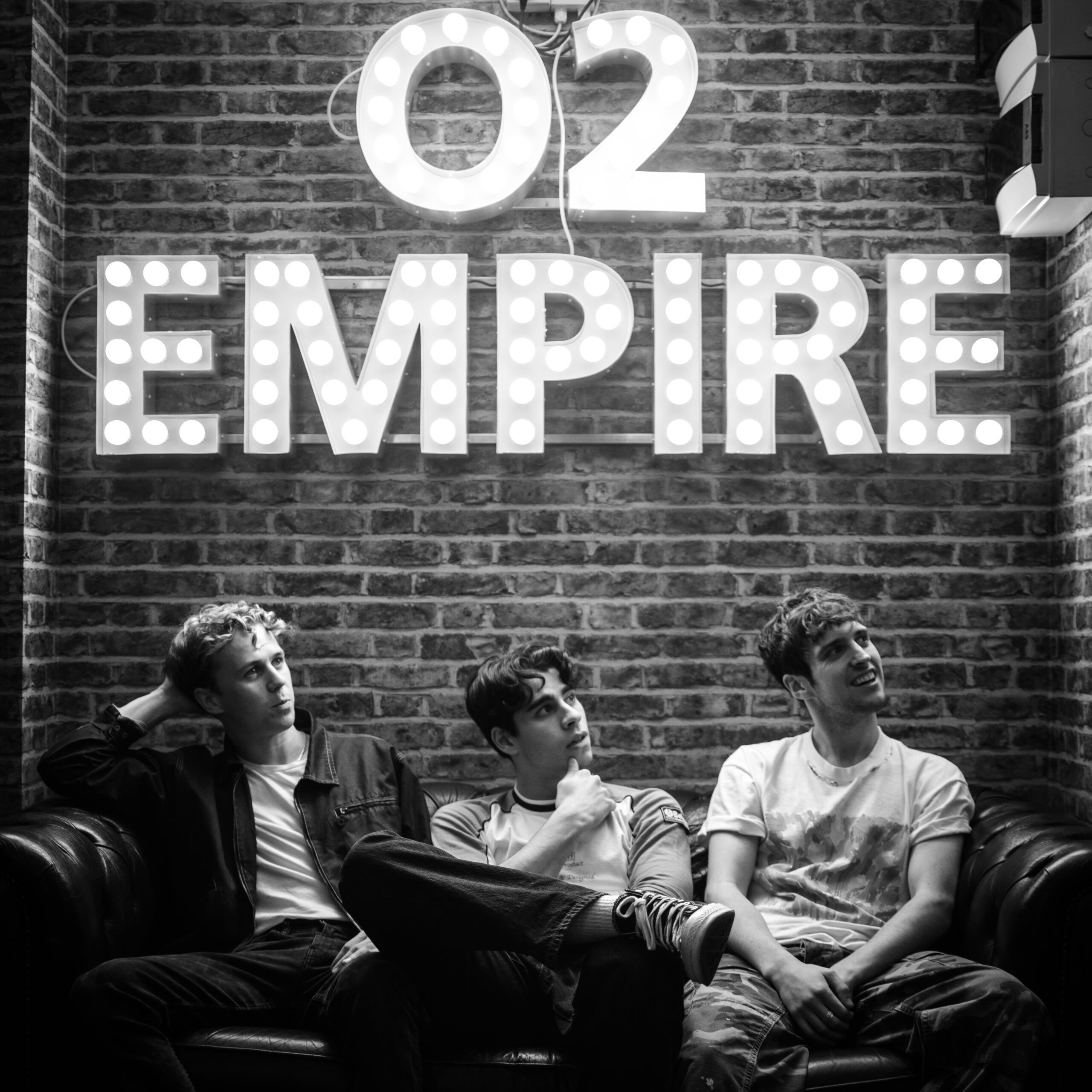 New Rules
New Rules release the beat-driven breakup anthem you didn't know you needed with their new single 
Cheers
.
Made up of Alec McGarry [vocals, acoustic guitar], Nathan Lambert [vocals, electric guitar], and Ryan Meaney [vocals, bass], New Rules formed in 2019 after coming together online. Since their start, the group has released a plethora of singles, racking up millions of streams, over 550,000 monthly listeners on Spotify, and 1.1 million followers on TikTok. They have also sold out two headline tours across the UK and supported both Julia Michaels and Little Mix. These achievements eventually lead to them signing with Elektra records (Parlophone in the UK). 
Cheers is the band's second single from Elektra. The catchy breakup song finds Nathan, Ryan, and Alec reminiscing over love lost while looking forward to what's to come. Following their guitar-led debut Really Wanna Dance with You, the new track finds the group's signature three-part harmonies flowing over a heavier beat sure to remind anyone who loves it of One Direction's Walking in The Wind. 
 Just a few hours before their headline show in London, 1883's Sydney Bolen spoke with New Rules about their new single, their decision to sign with the label, go to pick-up lines, and more.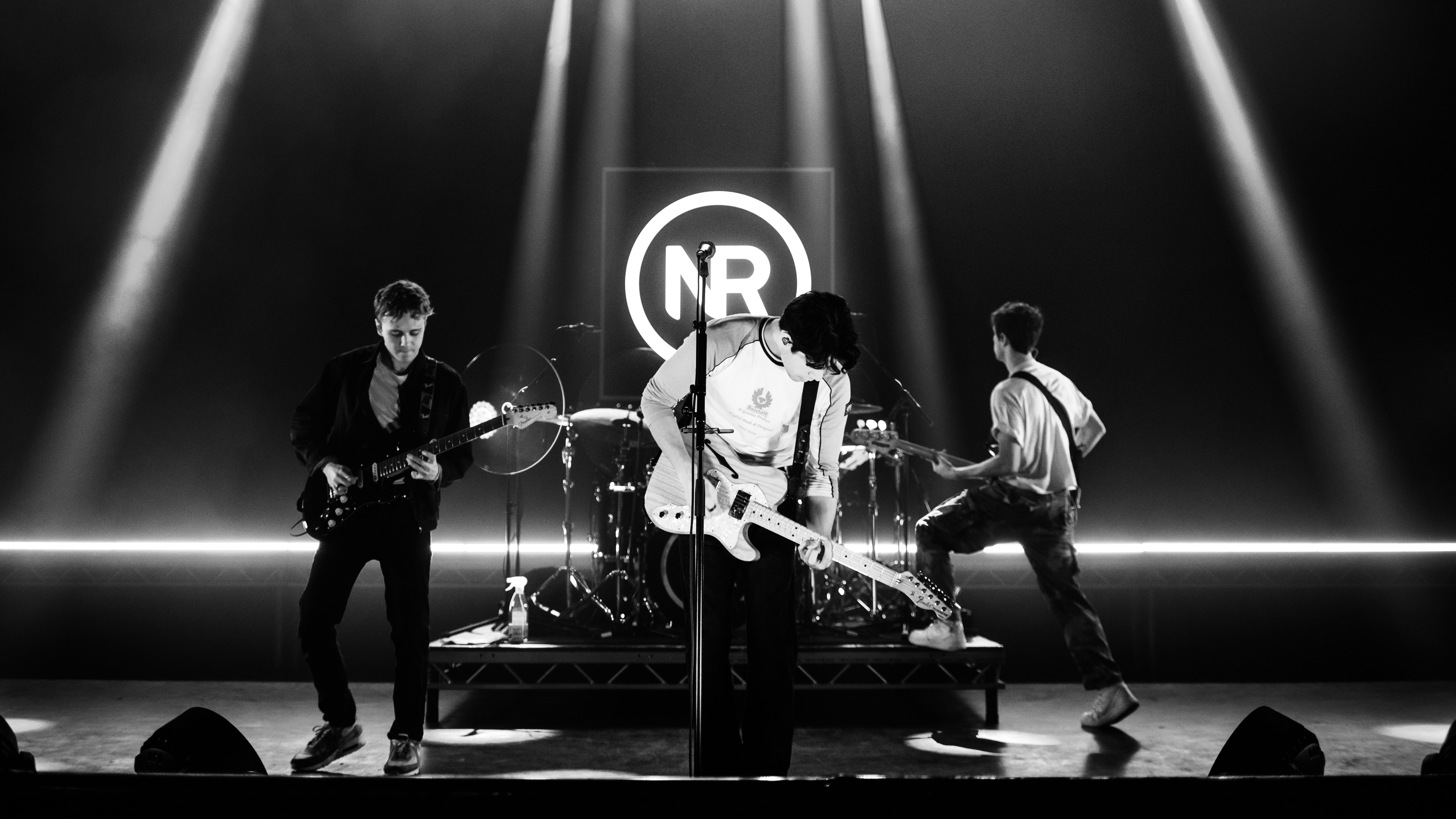 Hi! How are you guys?
All: Good!
How are you feeling about your show?
AM: We're feeling very excited.
RM: Hometown show for the boys.
NL: We have a light show for this one. It's the only one on the tour where we have one, so we're excited about that.
Oh, that's cool! That'll be fun.
RM: We've been rehearsing the whole show in soundcheck as well because we didn't do many rehearsals. We thought we'd try to cram all the rehearsals into four days, but we tried to reimagine the whole set so four days wasn't enough time.
NL: Yeah, four days is not enough time to rehearse.
RM: We're literally practising every day as well. 
AM: We're getting there.
With touring up and running again, I'm sure the audience is just as excited.
NL: Yeah, we did a support tour a month ago and that was our first time back since Hong Kong.
RM: It was surreal, but it was great.
Tell me about Cheers.
AM: We wrote it in lockdown on Zoom. We wrote a lot of songs on Zoom over the past few months. We're sick of it now, but Cheers was definitely a good thing that came out of it. 
RM: It probably came about out of the frustration of being on Zoom. We wanted to write a feel-good song that would get everyone excited when we came out of lockdown.
Did you find the digital atmosphere hindered creativity?
NL: Sometimes. It depended on who we were working with. There were a couple of producers in the states we really wanted to work with, but obviously, we couldn't travel. We would Zoom with those producers and be able to bounce ideas back and forth as we were writing which was cool.
RM: When Zoom allows you to work with people you might not have been able to otherwise, it's great. But sometimes when you're just staring at a screen for-
AM: Three hours.
RM: Yeah, three hours plus.
NL: Three hours on zoom feels like six in person.
[all laugh]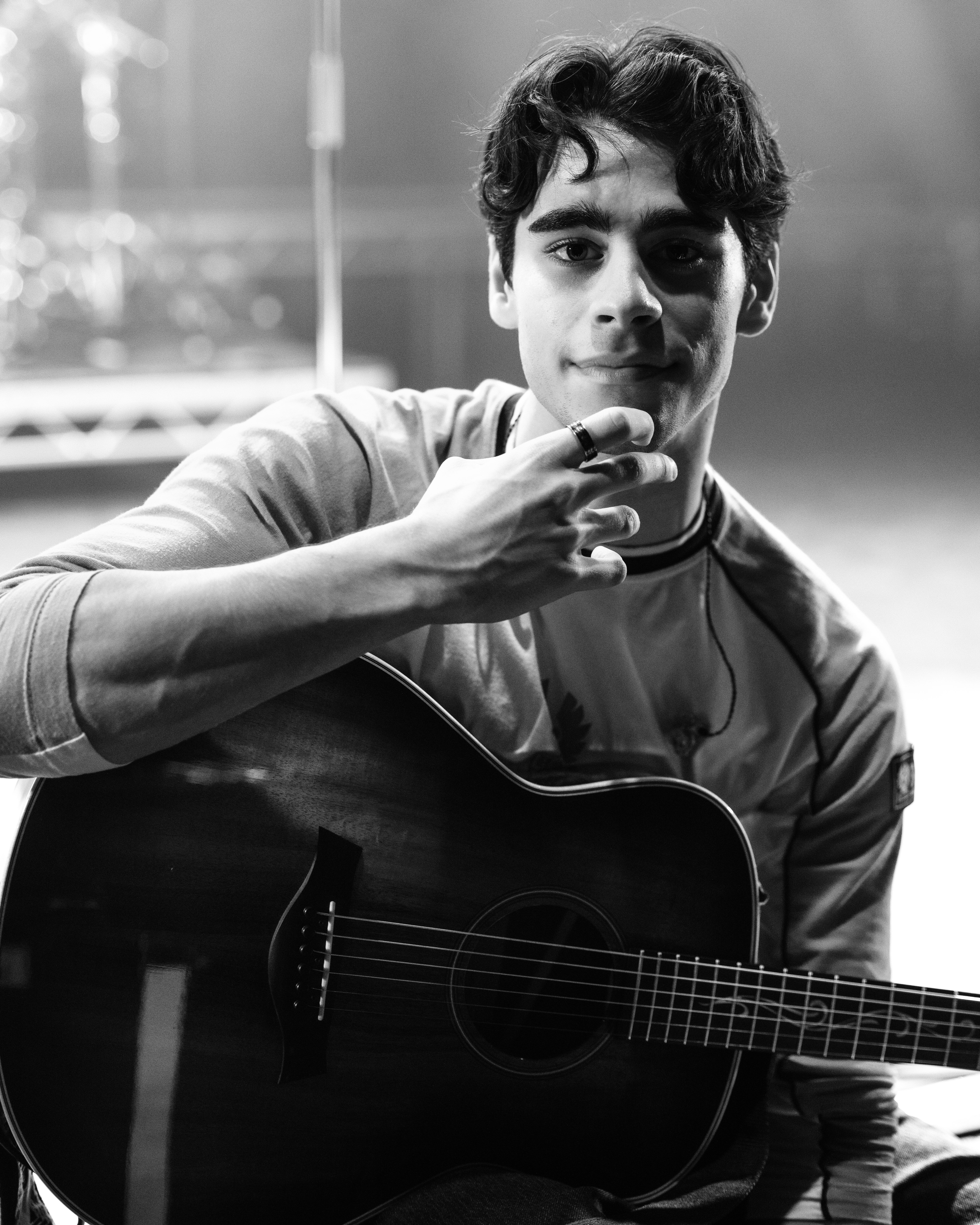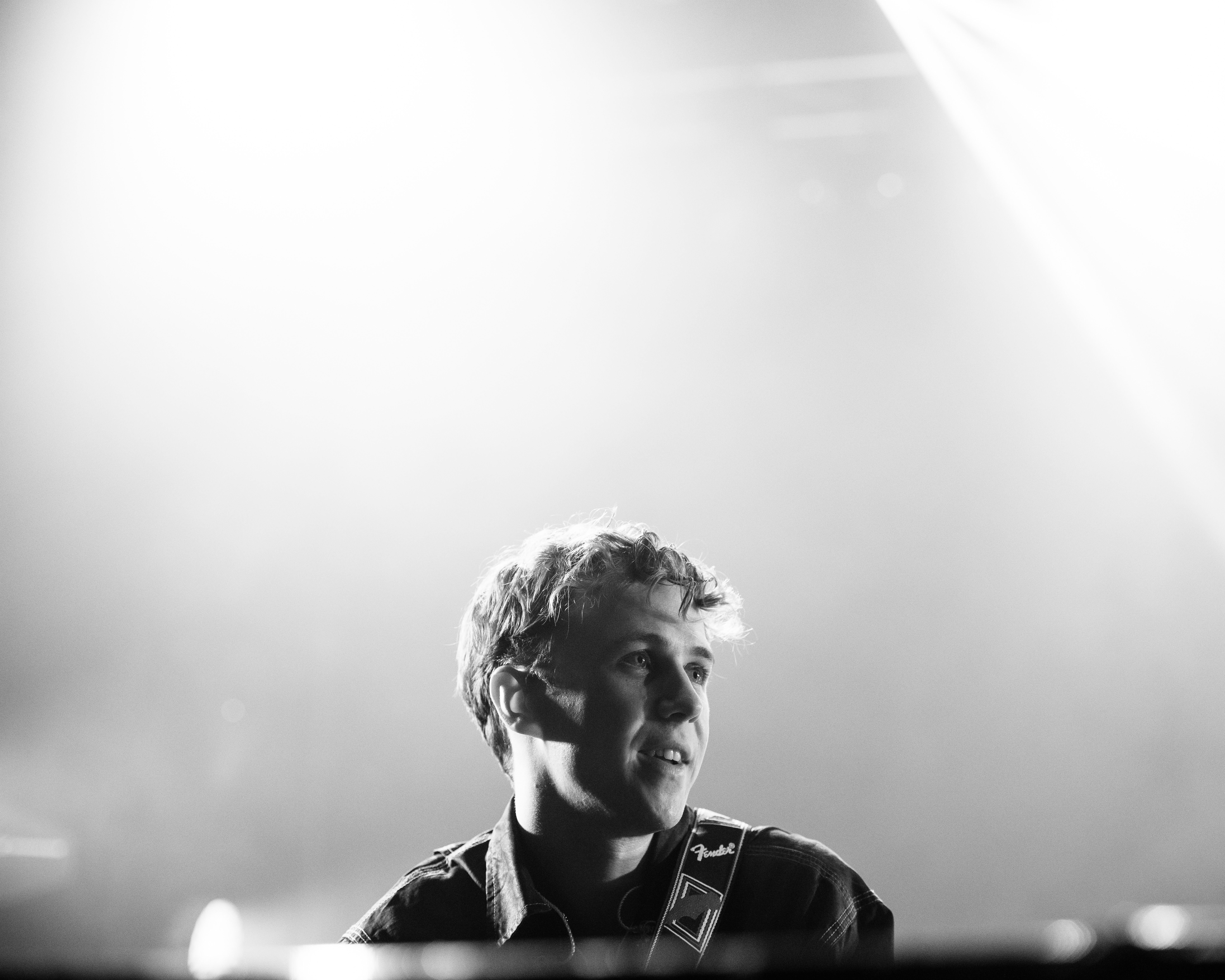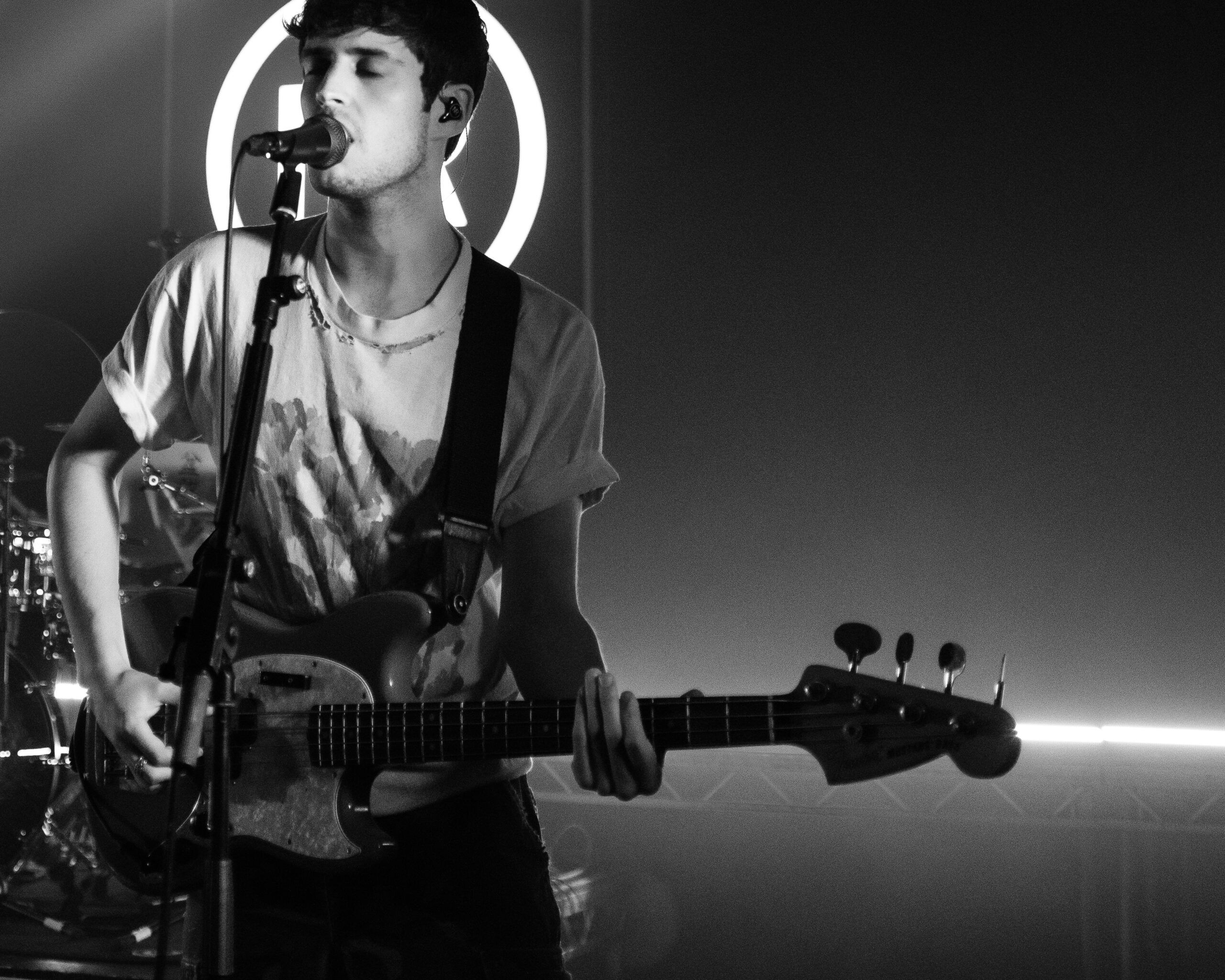 I watched your music video for Really Wanna Dance with You and it got me thinking- What are your actual go-to pick-up lines?
AM: Firstly, I can only apologize for that as I'm a horrible dancer. 
NL: I had a really good one the other day, but now I've forgotten.
RM: Well, I just put on my accent a little bit more, make it a little bit stronger. That tends to work when I'm not in Ireland. When I'm in Ireland, I'm just another one of the same. 
NL: I do the same thing. I put on Ryan's accent. 
[laughs]
NL: I had a really good one. I said to myself, "remember this because you'll forget it"
AM: "Remember this because you'll need it." 
[All laugh]
NL: This isn't it, but I go, "Do you like raisins? How about a date?"
AM: Whatever they are, I promise you they don't work. Accept the one time because we got that song out of it.
You recently signed to Elektra Records. Besides their iconic roster, what drew you to the label? 
AM: We went over to meet with the label in the summer. We had met with A&R before that, she came to a few shows. One was in February 2020. 
RM: We played hard to get for a while [all chuckle]
AM: In the end though, we chose them because it felt like a family. They're so welcoming and such lovely people. I think that's really good to be around and work with.
RM: It's pretty obvious from what they do they know what they're doing. 
NL: They have a good history of understanding bands. They have a lot of really cool bands. A lot of which we are influenced by. Being among that company we feel like we're in safe hands.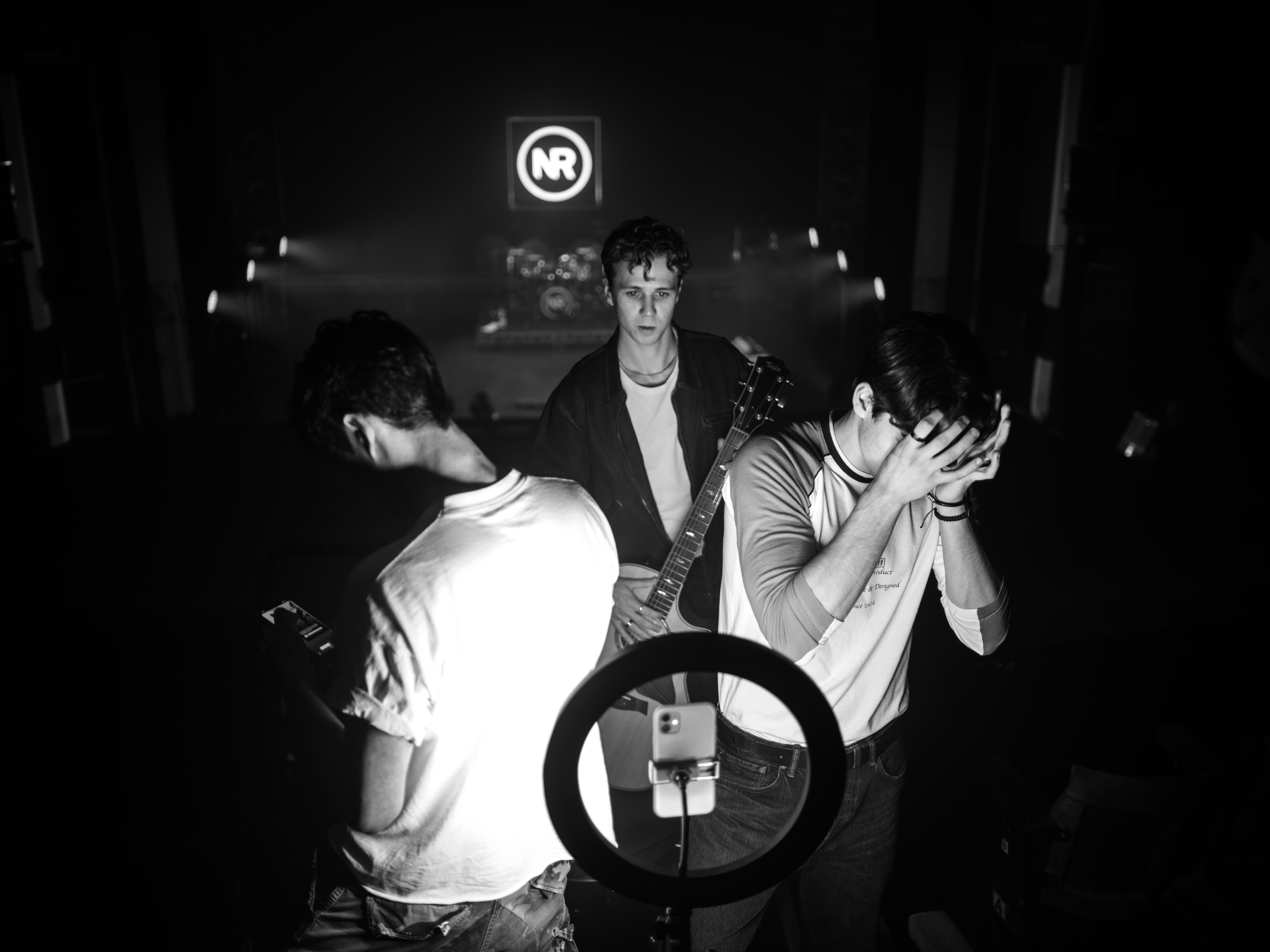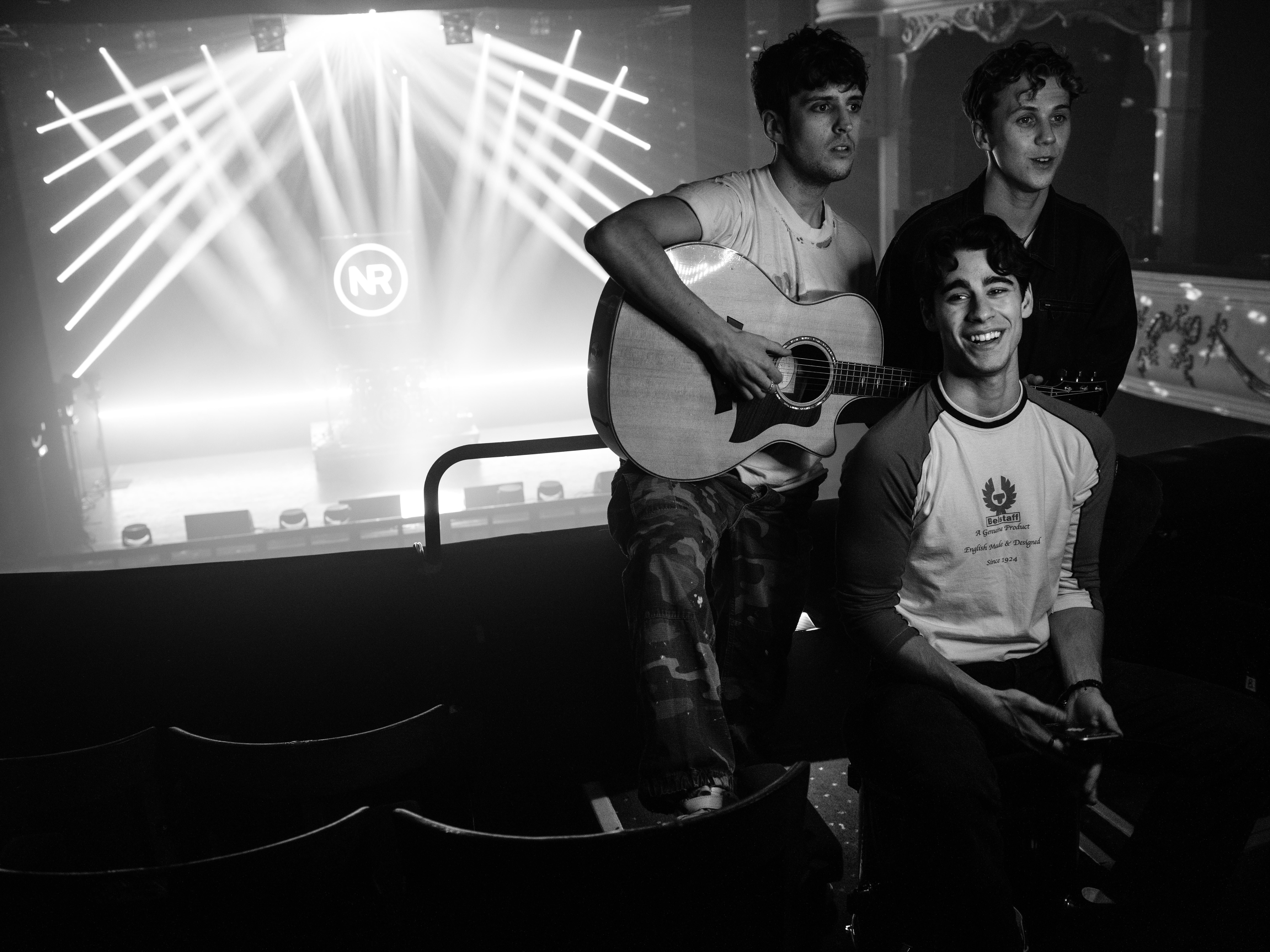 Do you think the change will impact the music in any way?
NL: That's interesting. I don't think so.
AM: We're still kind of constantly developing what we want to sound like. We just love writing music. If we get bored of something quickly, we can say, "Okay. Well, on to the next one." But I think it's always going to be honest storytelling for us because that's what we love the most. 
RM: We like drawing from whatever we're into at the time and the stuff we grew up on. Blending that feels like us.
NL: Label or no label, every time we release a record, it's going to be a little bit different from the previous one. That's kind of our mantra. 
RM: They're always going to sound good live.
AM & NL: yes!
I've spoken with a lot of bands whose key measurement is "how does it sound live?"
AM: It's so important. 
NL: It really does affect what we put out.
AM: We want every show to be a rock show.
RM: Yeah, so when we're in the studio we're always thinking about what songs would sound like live which means making it fun and exciting and having huge sounds and lots of guitars.
You were talking about your tastes and your inspirations. Do you have similar music tastes?
NL: Quite similar. There are little things that are different. When we first started writing together, we established very quickly that we were on the same page in terms of what we enjoy. We're all big geeks about John Mayer and his songwriting.
AM: Ed Sheeran is another one. 
RM: Other than that we like Coldplay, The 1975, Kings of Leon, Arctic Monkeys, The Kooks. 
NL: We like a lot of alternative bands who we grew up listening to.
I read that you found each other online. Were you looking to form a band or did it just come about accidentally?
NL: When the band came together, I had just left a band and was just looking online for people who might want to write some songs. I'd seen some covers Alec had posted on Instagram and one video of Ryan on YouTube. I messaged both of them and said, "Do you fancy meeting up sometime and writing some songs?" I didn't know that Ryan was from Dublin. But, he flew over and we spent a weekend writing. We wrote two of our first singles in the first two days. It felt really good. We were all on the same page.
You found each other organically and ultimately chose who you wanted to work with. How do you think that affects the group dynamic and your overall artistry?
AM: We're very lucky because we're creepily similar.
RM: People always ask if it's fake or if we actually get on. 
AM: People always assume is contrived or something.
NL: We spend more time together than with any other human relationship. It's constant. We are lucky that we get on. 
AM: I don't know how you could do this if you didn't get on because we're always in each other's space. We cook meals together. We really do get along.
What do you like to cook?
RM: We just watch Alec do it, to be honest. [all laugh]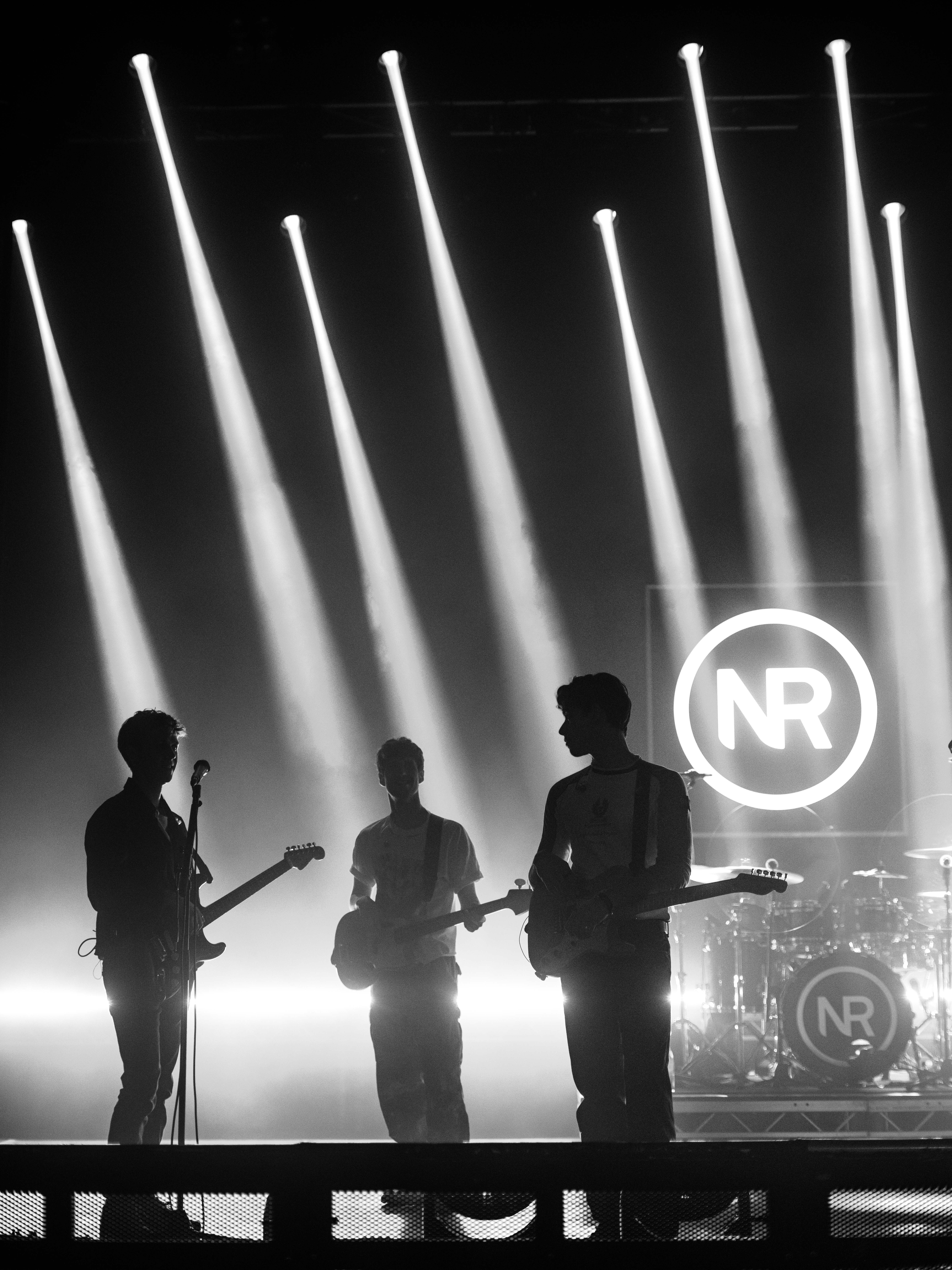 For somebody that has just come across your music, what would you say the overall message of the band is?
AM: We always want someone to listen to one of our songs and think, "Oh, I could picture myself in this scenario," whether it is sad or it's happy. We don't always write songs about things that have happened to us, but we try to write songs we could picture ourselves experiencing.
NL: Our best songs are usually the ones that have come about either directly or indirectly from something that's happened to one of us because it's a lot of the same stuff that's happening to most people our age.
You have over a million followers on Tik Tok. As the newest social media platform, do you think it has helped your fanbase grow so quickly?
AM: We hated it at first. We couldn't crack it. 
Yeah, it's hard.
RM: We just felt like we were embarrassing ourselves.
AM: Yeah, we did. We wanted to try all these different lanes and avenues to reach a wider audience. Eventually, we found something that clicked and it kicked off. it's been great. 
NL: So many people from Tik Tok now listen to our songs on Spotify, follow us on Instagram, and come to shows. Yesterday, we played in Cardiff. I think most people there were from Tik Tok. It's cool. 
RM: I don't know how many like bands are doing what we're doing on Tik Tok, we want everything we put on there to say who we are as well. Even if it's just a song that's trending at the moment, we try to put our own spin on it. Plus, it's quite fun. 
Lastly, what is one thing you want to manifest for New Rules in 2022?
RM: World Domination. 
NL: That's quite a good one. We'd really love to tour in the US.
AM: Yeah. That'd be fun.
New single 'Cheers' is out now and check out the lyric video below. Follow New Rules via @newrules
Interview Sydney Bolen
Photography Harry Livingstone