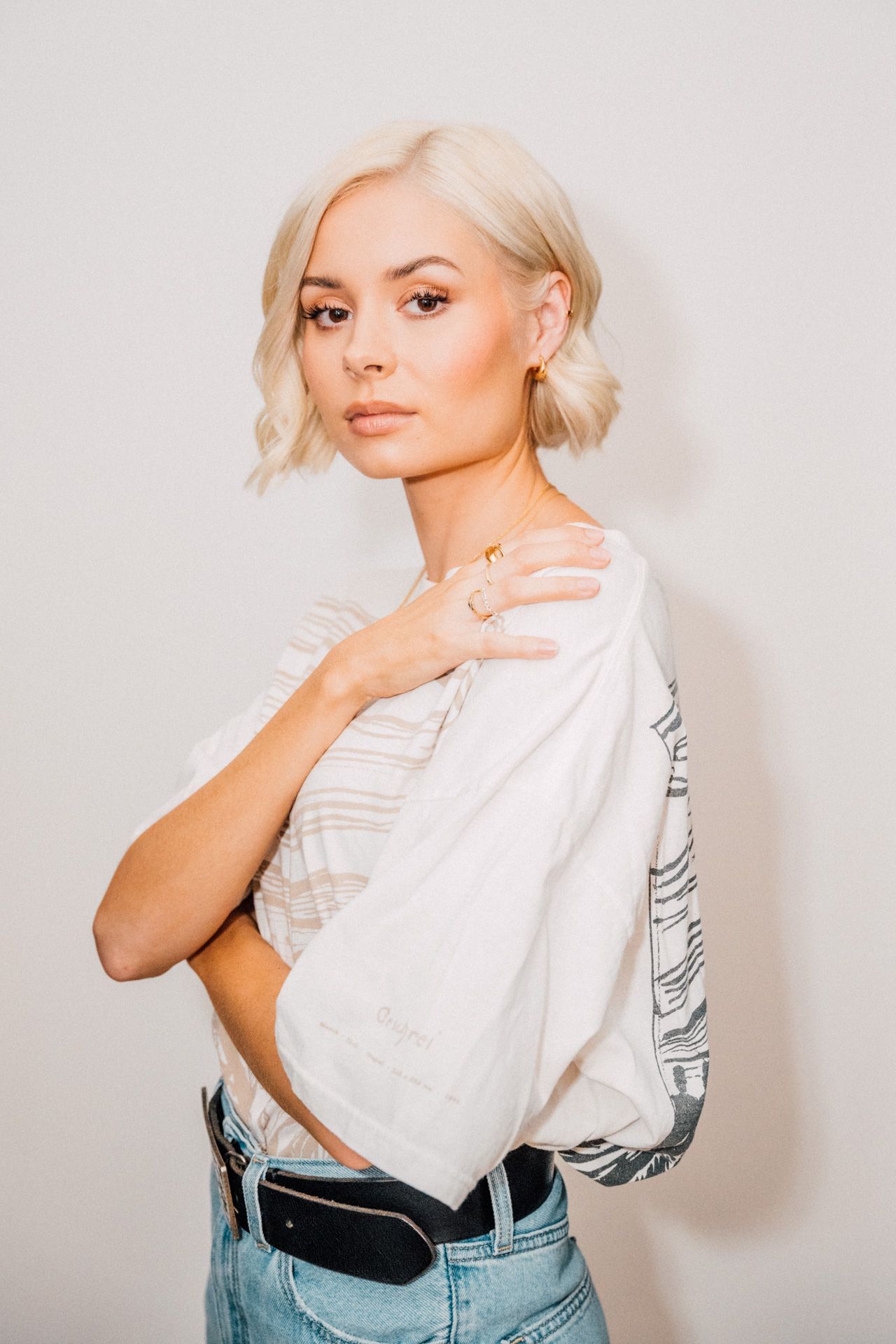 Nina Nesbitt
Scottish singer-songwriter Nina Nesbitt is back with her new single When You Lose Someone.
The talented artist is famed for her emotive and unique style of pop songwriting but When You Lose Someone may be her grandest piece of work yet. It's an utterly gorgeous single which was written during a period of introspection and emotional turmoil for Nina Nesbitt. Whether it's her serene vocals, relatable lyricism or the delicate piano chords, it's undoubtedly one of her rawest tracks to date.  The accompanying visuals for the song tug at the heart strings and 1883 is exclusively showcasing some behind the scenes snaps taken from the video shoot.
To coincide with this new release, 1883 caught up with Nesbitt to discuss When You Lose Someone, the third anniversary of her acclaimed sophomore record The Sun Will Come Up, The Seasons Will Change, and what you can expect from the artist's forthcoming new era.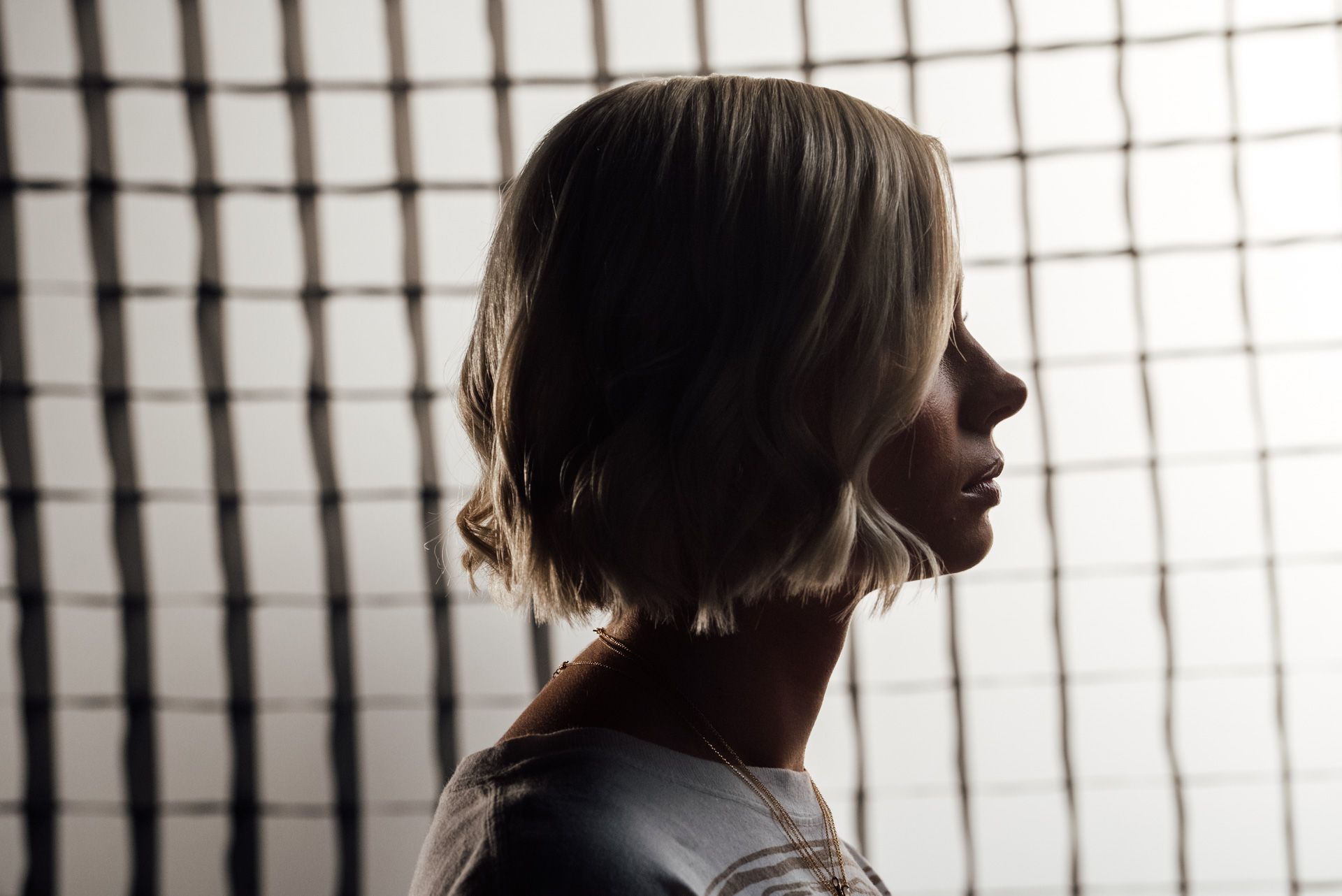 Hey Nina, thanks for speaking with 1883 and congratulations on releasing your new single When You Lose Someone. It's such a gorgeous song, how did it come about?
Thank you! I was in Sweden visiting my grandparents and decided to do a writing session before I flew home. The song kind of just came out, I have most of the writing process captured on my VHS camera so I'll probably share it soon. I wanted to take a personal situation of mine and try to turn it into something relatable to everyone. I feel like there's so many forms of grief and loss, so it's hard to write about.
The track's accompanying visuals are so touching. I feel it's going to really comfort a lot of fans and generally anyone that is struggling with a bereavement. What do you hope people take from the video? And why did you decide to work with Wolf James again?
Thank you! Again, everyone's grief looks different – whether someone has passed away or you've had your heart broken etc – so I wanted to leave the video up to the interpretation of the viewer. We wanted to have the 'man made of stars' so people could imagine whoever they wanted in that space. It's probably the most vulnerable video I've made and I'm nervous for people to see it.
You recently marked the third anniversary of your second album, The Sun Will Come Up, The Seasons Will Change. Times flies huh! What life lessons have you learnt since then and how are you doing at the moment?
So crazy! I'm doing good thank you. So much has happened since then, I feel like I've grown up a lot. That album took me around the world and I've had so many incredible experiences because of it. I really hope the next one can do the same. It was a really important album in terms of finally creating a body of work that I was really proud of, it's definitely going to be a challenge to do it again as I put a lot of pressure on myself. Can you please tell us a little about some of the exclusive behind the scenes photos we picked, what are your favourites from the images we selected?
I love the ones of the green suit man and me haha. It was really surreal filming with someone in a full green morph suit when it was supposed to be an emotional performance. It almost made it easier in a way though because I didn't have to look at their face when I was performing. I'm really excited to show people the process behind it all because I personally found it really interesting.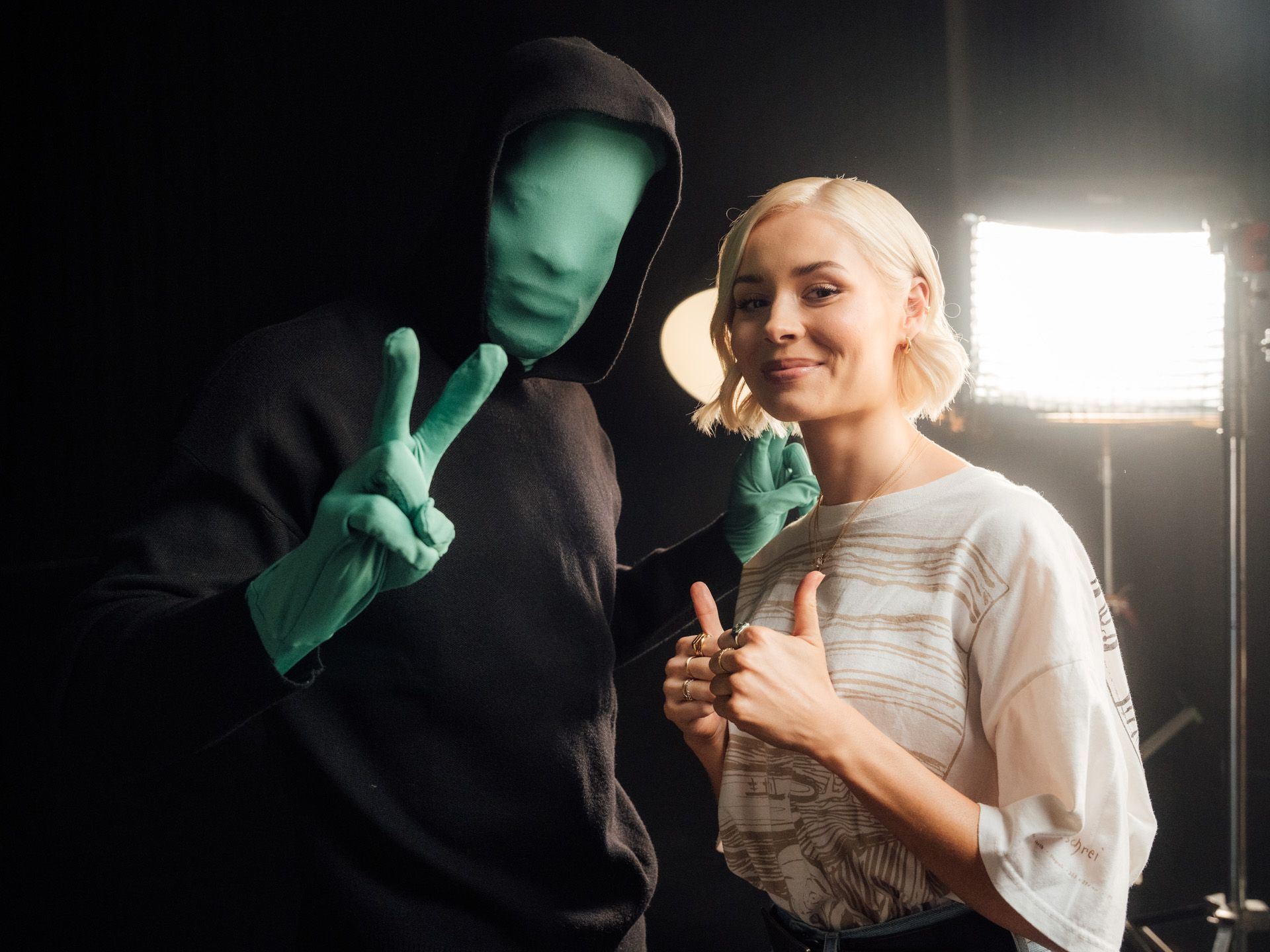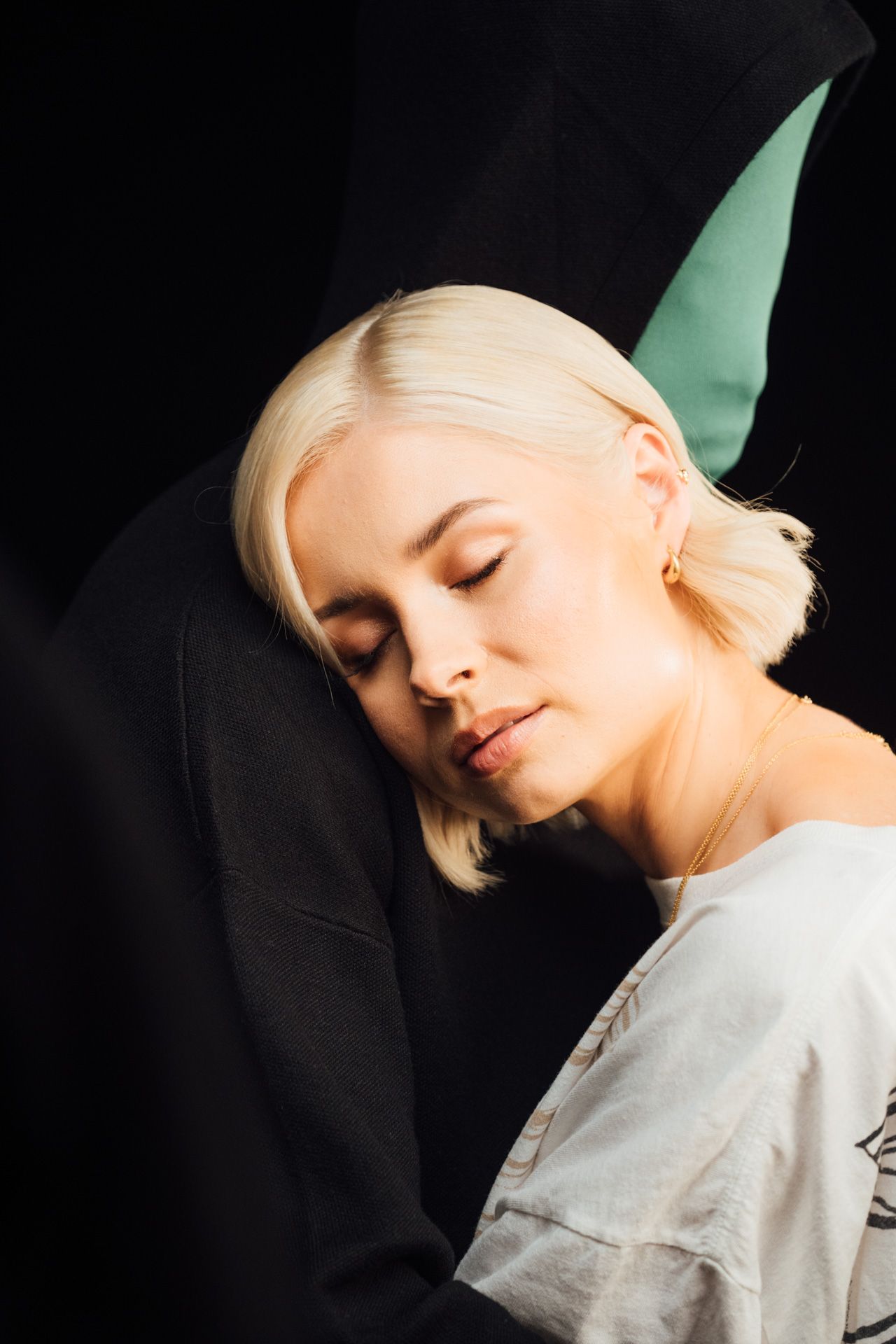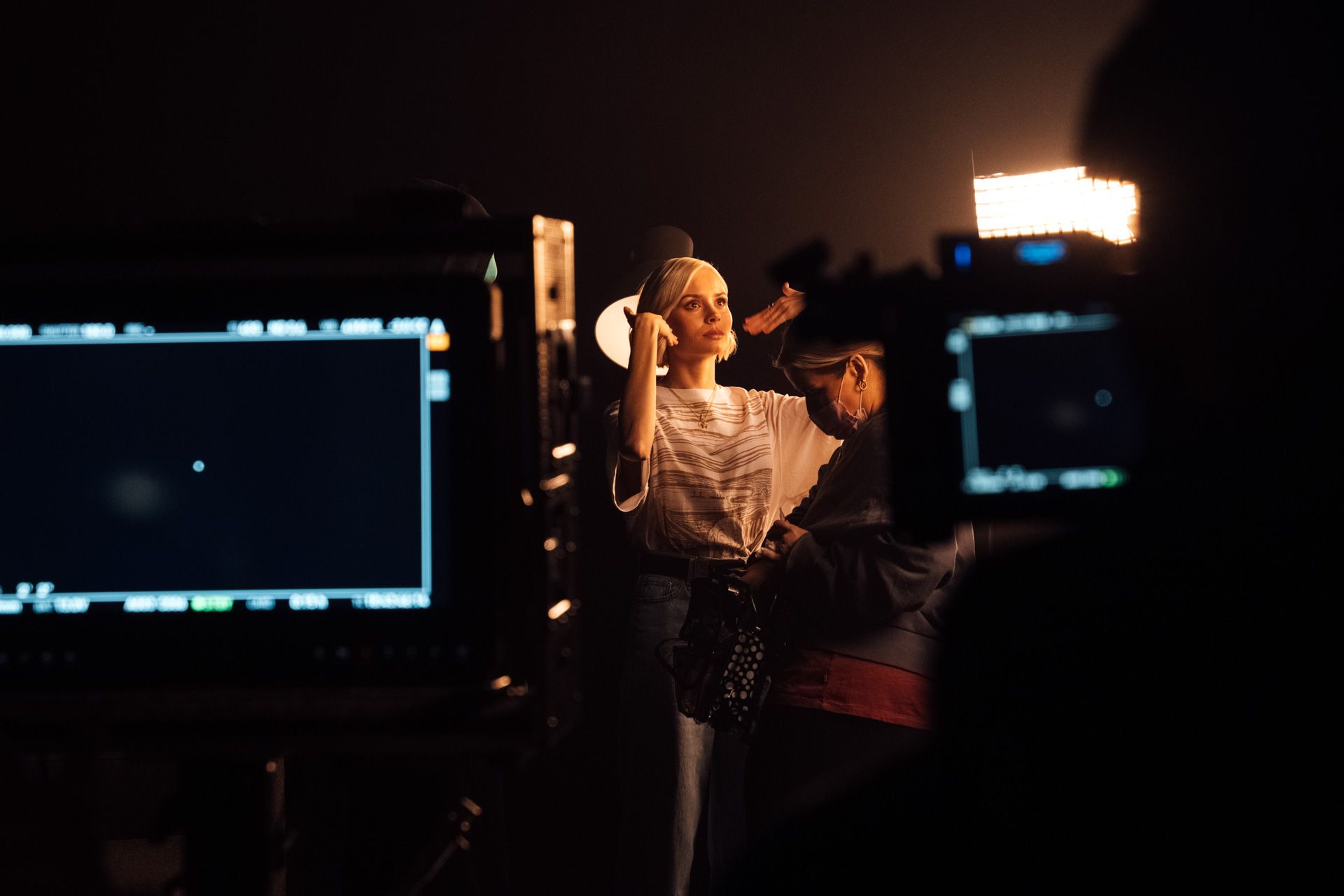 Last time 1883 caught up with yourself a few years back, you mentioned that in your spare time you like to dog-sit (specifically Pomeranians), and go to the gym. Have you been able to keep those two things up and have you taken up any other hobbies outside of music since then?
Haha! I've finally got my own, I have two dogs now and I love them so much. They've really changed my life. I haven't quite been able to keep up the gym… I just don't have the time at the moment but I did train on aerial hoops for a music video last year which was so fun. I definitely need to make more time to exercise. I took up cooking during lockdown, previously all I could cook was pasta with dolmio sauce, so that's been good. I absolutely love it and find it so therapeutic. It's also pretty much impossible to be on your phone while cooking so it's a good way to zone out from work stuff.
What was the last album you listened to and are there any particular artists that you really love at the moment?
YEBBA – Dawn. I love her voice so much, she's incredible. I'm also loving Lucy Dacus at the moment. Her lyrics are so interesting.You must be so looking forward to playing TRNSMT festival in July, it's your first gig in two years! Can we expect a UK tour at some point soon?
Yes I can't wait. I've actually just announced a US tour with James Arthur in April, so that'll give me some time to prepare for the homecoming gig at TRNSMT! I'll also be announcing some more UK dates soon. It's going to be so surreal to get back onstage, I'm already nervous thinking about it.
Finally, your hotly anticipated third album is rumoured to release this year, what should fans expect from this new era?
Romance and stories.
"When You Love Someone" is out now. Follow Nina Nesbitt @ninanesbitt
Interview by Cameron Poole