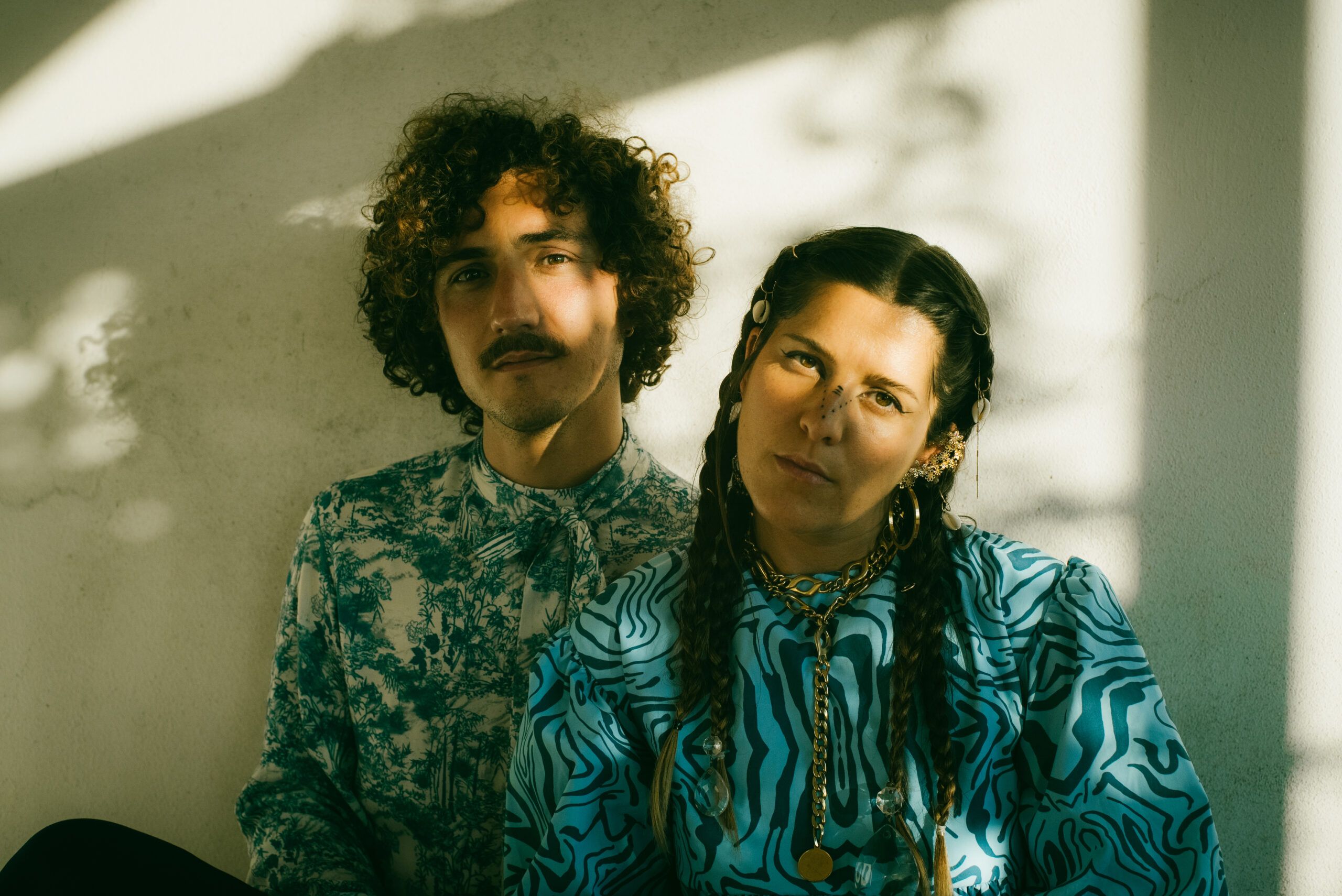 Palmaria
Italian born, London based duo Palmaria have dropped a stunning ocean of soundscapes in their latest EP Crystallize.
Touching on a range of themes including self-empowerment, trusting yourself and your destiny and ocean pollution, the duo highlight the importance of protecting our beautiful planet, through a wash of mesmerising melodies and thought-provoking lyrics. Their alt-pop EP is the ultimate immersive experience, with a combination of ethereal, angelic moments flushed in the movement of their electronic influences.
Crystallize features singles such as "Ocean". A track honing in on the bittersweet state of the blue world that acts as the lungs of our planet. From its natural beauty to its constant deterioration from human action, the song flutters with muted guitars, rolling waves of synths and stunning tender vocals. "Ocean" has a totally haunting soundscape and just like the ocean itself, the track is fluid and complex. Their single "Lluvia" is a feather-light track, emitting a calm and hazy atmosphere with hints of jazzy toned guitar riffs. In true Palmaria style, their music is rich with texture and well balanced, as the track leans into the power of self-love, vulnerability and being able to focus on the new in order to keep putting one foot in front of the other.
Co-written and produced by B-CROMA (Yendry, Fia Moon) and Todd Speakman (Speakman Sound), their EP feels like The XX meets Little Dragon, giving an uplifting, strong and sometimes melancholic tone, resulting in the most hypnotic collection of five tracks. We spoke with Palmaria to talk about all things Crystallize, working together as a duo and their love for music.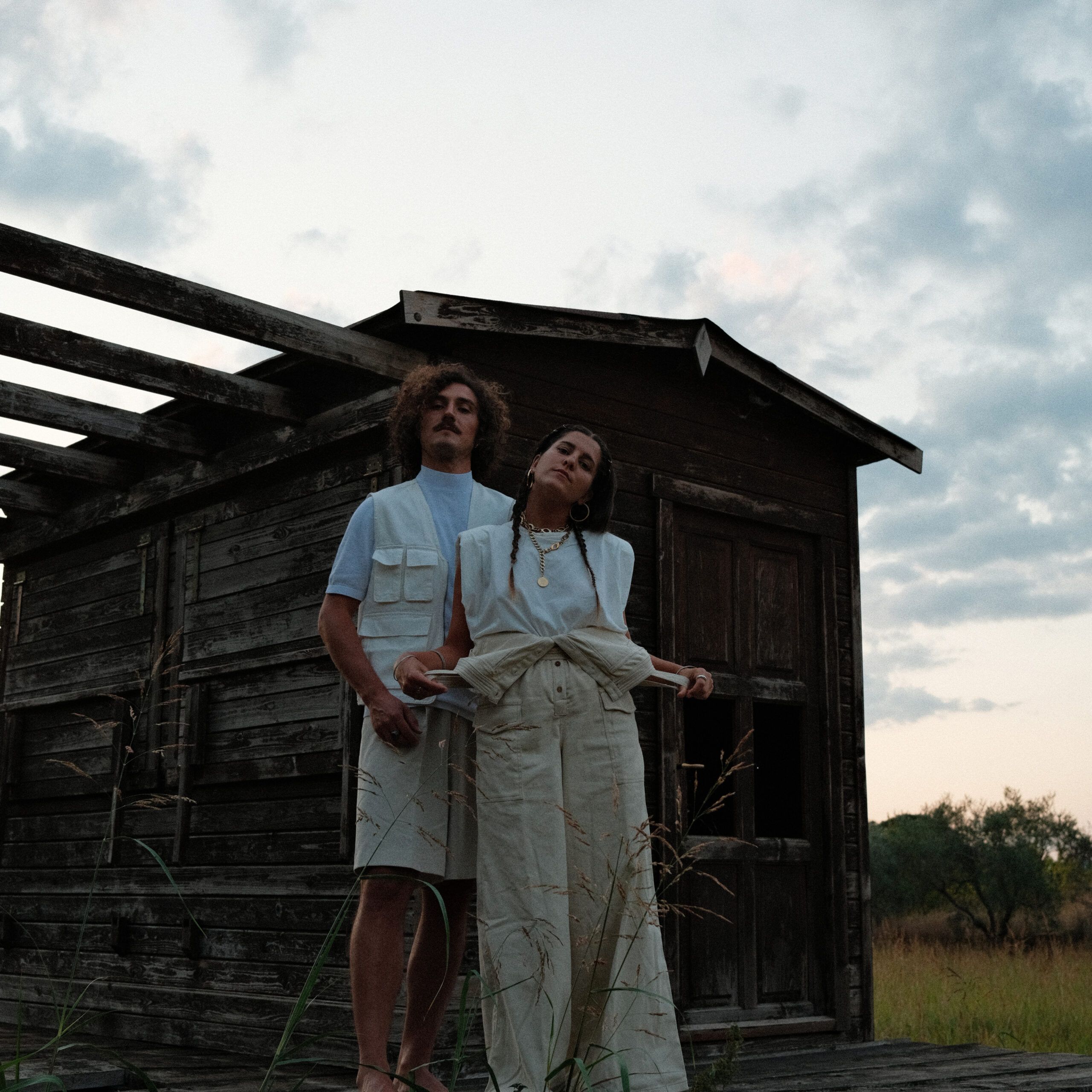 Your EP Crystallize is out, a huge congratulations. What was the biggest aim with the sound of this EP and have you achieved it?
Thank you, and yes, we're so happy with how it sounds. We had started some demos before the pandemic began but could really take the time to work on our sound a lot more during the first lockdown. We wrote so many songs and experimented with different soundscapes to enrich our main elements: Giulia's vocals and Francesco's guitars. We teamed up with producer duo B-CROMA to really bring the production to where we wanted it.
The EP has a fluid range of soundscapes touching on everything from ocean pollution to self-empowerment and trusting your destiny. Which single is the most important to you thematically?
The single we are most attached to thematically is "Crystallize" as it's the one that represents more the journey of self empowerment of the last year. It helped us see things from a different perspective, embracing our vulnerabilities and regaining strength, believing in ourselves.
Your production is super diverse amongst it's consistency. I'm interested to know more about your influences both inside music and within your everyday lives?
We love to experiment with sounds and genres, fusing our inspiration of the present moment, challenging ourselves to do better and finding our unique sound every time we write. We take inspiration from movies, books, dreams, and often natural elements. We follow many artists, there's so much good music these days it's hard to catch up. What we like about today's scene is that you can have a very different sound but still be 'pop' or popular in a way. We aim to find that balance between staying true to our taste and art and connecting to as many people as possible around the world.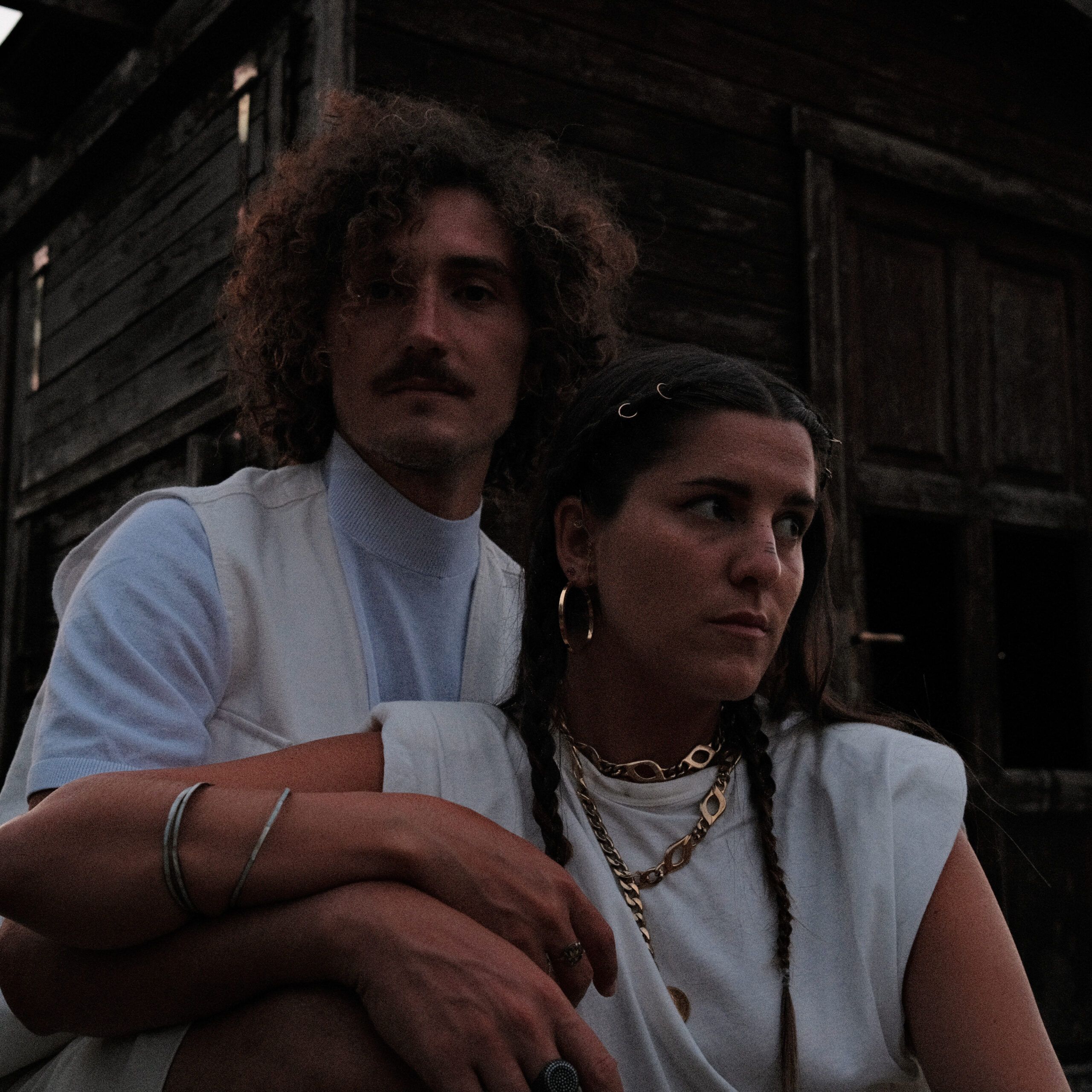 You have shared that wherever people listen to the EP, you want to transport them to some place where they can feel free, where they can be themselves, a safe space. Can you tell us more about this? Where do you feel free, and what's your safe space?
We feel free and safe in Nature, when we can lose all the layers and worries we piled up in our everyday life and let them go, connecting with the rhythm of the trees and the waves in the sea or just getting hypnotized by a purple sunset.
What does Crystallize mean to you and where does the title come from?
Crystallize means living in the present, enjoy the moment and the people you love to be around, let go of the superficial. It means creating moments that you want to keep with you forever.
Your single "Ocean" is a tribute to the ocean, shining a spotlight on its beauty and the destruction caused by human action. What inspired you to dedicate a single to this?
'Ocean' has been inspired by the old Sicilian legend of 'Colapesce', the son of a fisherman who decides to sacrifice his life on Earth, turning into a fish to save his island. We both grew up in towns by the sea, it was always so important for us that we feel the need to respect it and try to do our part in spreading this message.
Did you experience any challenges in the process of the EP?
We started it in the middle of the first lockdown, when we were about to embark on our first US tour. It wasn't easy to adjust to a completely different pace and work, among the whole situation, which was scary for everyone. We decided to focus on writing and recording as much as we could, which in a way also helped us get through it. We felt very lucky to be able to do that.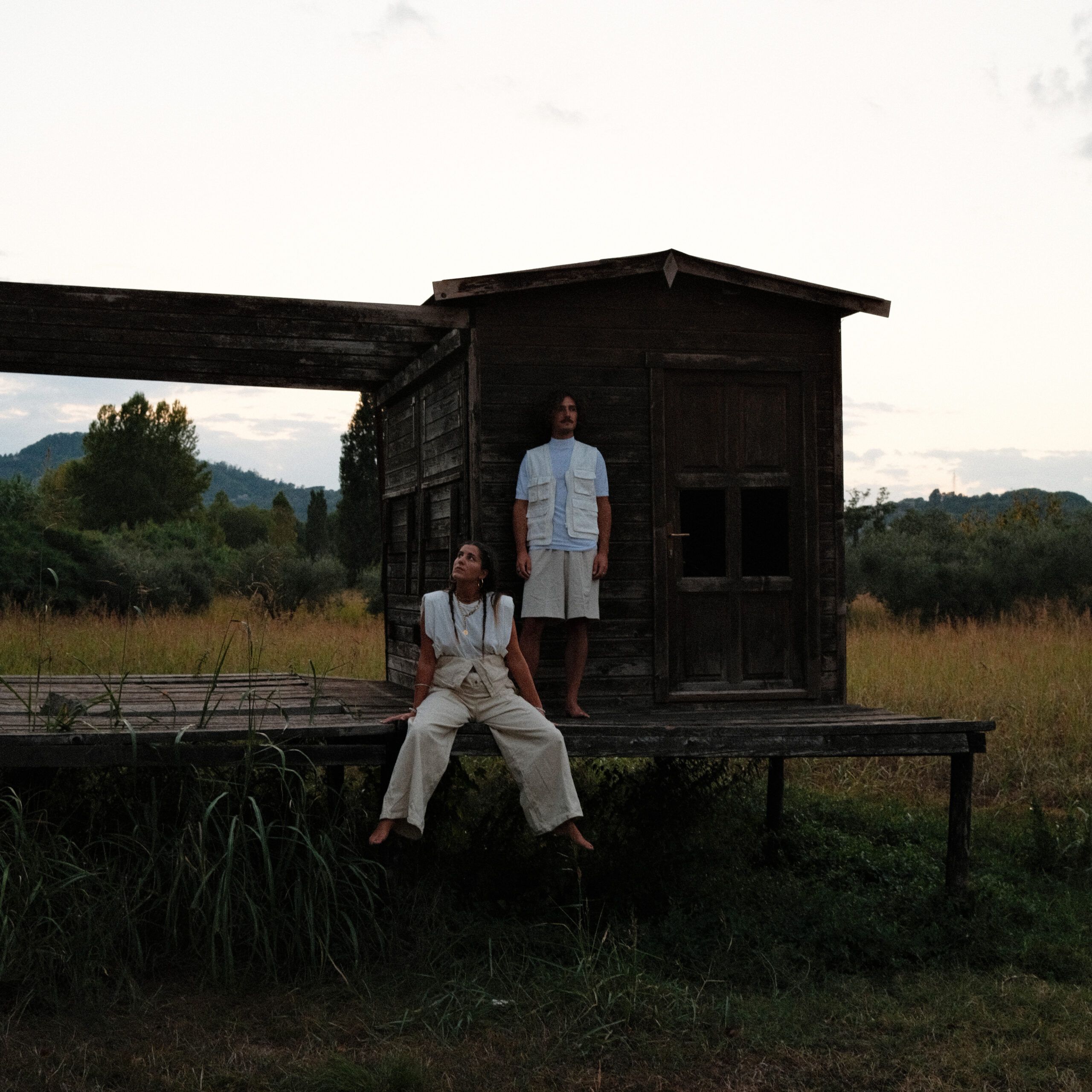 On the flip side, what were your fondest memories from the making of Crystallize?
We recorded most of it from back home in Italy, working online with different people. When they started lifting restrictions we were able to go for nice walks around the sunset.. it felt so good after weeks spent locked at home.
How would you describe your working relationship with each other? What does a writing process look like for Palmaria?
There's not a specific process, it changes every time. It depends on where and who the inspiration comes from. It might be a melody, some lyrics, or just an idea. We've learned to then try and have at least a good demo on the first session, for taking out ideas when you're in the right 'space'.
You are both Italian born, but are currently living in London! What's London life like for you both? Do you think it was important to make the move for your career and has it impacted your musical inspiration?
It was definitely really good for opportunities, connections, and inspiration, you keep being inspired by other artists and pushed to do better. On the flip side, it was a really big change for us, so we went through some tough times too.
What does music bring to your life, is it a cathartic experience or do you feel motivated by other things?
It can be cathartic when you can create the right moment and environment to be creative but you need to put in a lot of work, especially for some of the less fun parts of the process. Many times it helps understanding our own needs and emotions.
If you had a chance to perform and write with anyone, who would it be and why?!
At the moment, it would have to be James Blake. We're just so addicted to his voice and sound.
Who would you like to see cover one of your songs?
This is a good one.. The xx would be a great honour, we covered many of their songs for fun, we feel a great connection to their music.
Lastly, what else do you have lined up that we can look forward to?
A video for "Crystallize" that we're really proud of is coming out on 20th October.
Ep Crystallize is out now. Follow Palmaria via @palmariaofficial
Interview Alexander Williams