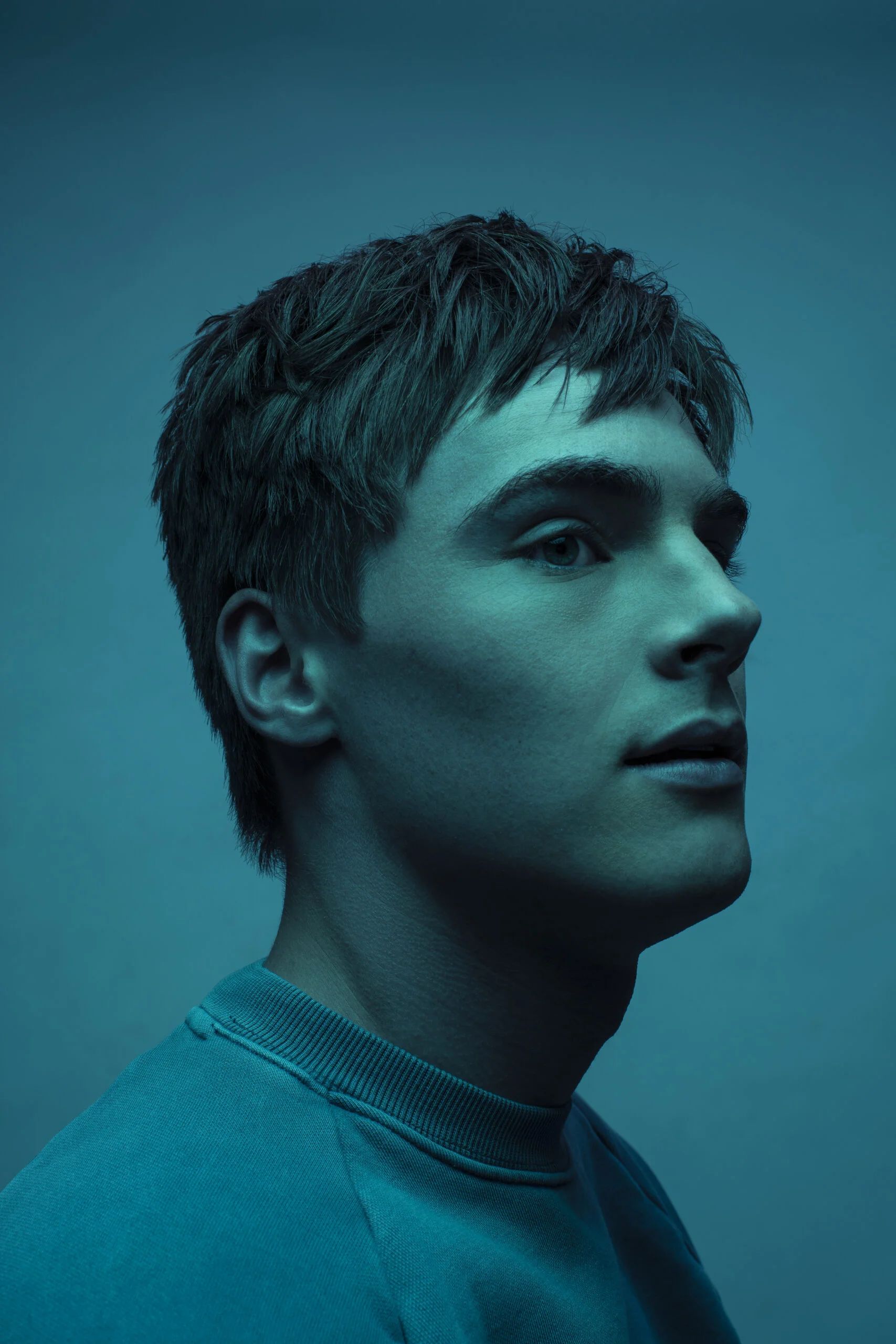 Kevin Quinn
Singer/songwriter Kevin Quinn seeks to inspire his fans with his newest single I'm Still Breathing.
While Kevin Quinn might seem to be a new arrival within the music industry, the singer/songwriter knows his way around the recording process. At 24 years old he has already released an independent EP, starred in Netflix's feel-good musical A Week Away, and most recently signed to Capitol CMG. If his name seems familiar for another reason, his non-musical credits include primetime hits such as Shameless and Chicago P.D., as well as series regular "Xander" on Disney's top sitcom, Bunk'd. I'm Still Breathing is Quinn's second single as a signed artist. The rhythmic piano ballad is the perfect follow up to Kevin's debut Wildfire. While the first was a fast-paced, hope-filled anthem, the newest song showcases the singer's more soulful side. While still positive overall, I'm Still Breathing is more serious in tone than its predecessor.
1883's Sydney Bolen spoke with Kevin Quinn about the new direction his music has taken since signing with CMG, drawing inspiration from his faith, and what he hopes to accomplish as an artist.
Congratulations on I'm Still Breathing. How are you feeling about the release?
Thank you very much. I'm feeling great about it! 'I'm Still Breathing' has always been one of my favourite songs from the bunch, and I'm thrilled that it's the second single. I think it's similar to 'Wildfire' thematically, but it almost feels like a continuation of some of those original ideas for the project. I think they're articulated even stronger here. Overall, it's a great next step for what's ahead.
While you are at the beginning of your music career, you are not a stranger to the entertainment industry. I know you have a background in music theatre, but was being a recording artist something you always wanted to pursue or was it simply a door that opened?
My entertainment career has been kind of a whirlwind from the beginning. I fell into the arts at a young age, so I wouldn't say that recording was something I "always wanted to pursue," but I've just always loved singing, and I always knew I wanted to do something with that passion. That said, when does the door ever truly open in this business? I think most singers are making music because they love the art of it, and then the lucky breaks or opportunities come later by doing good work. I'm constantly working at the craft, but I guess I've just always found myself in the right place at the right time. In that way, and with enough time and effort, the doors for this music have finally opened – but it always felt organic. I feel I was meant to record this music and share it with the world. In all honesty, I can't think of anything else I'd rather do with my life. Writing and recording music is very fulfilling for me, and expressing myself through those mediums is what makes me happiest.
In 2020, you released an independent solo EP entitled, Edge of the World. You are now signed to Capitol CMG. In your experience what were the main differences between creating independently vs. as part of a major label?
I think this project with Capitol CMG has a lot of moving parts and players – a lot more so than what I worked on independently. The EP was a fun way for me to make music to my own accord, but I could only take it so far or do so much with a limited team and resources. I will say that I really enjoyed the creative freedom of working on that independent EP, but I also feel that I have creative freedom under Capitol CMG, and I'm grateful for that. My opinions are still heard and my creative voice is still respected. The label has been so great. The biggest difference is that I now have access to Capitol's resources, as well as my incredibly hard-working team at the label that consistently offers me the best guidance and support that I could ask for in an artist project. It makes the whole writing and recording process so much easier.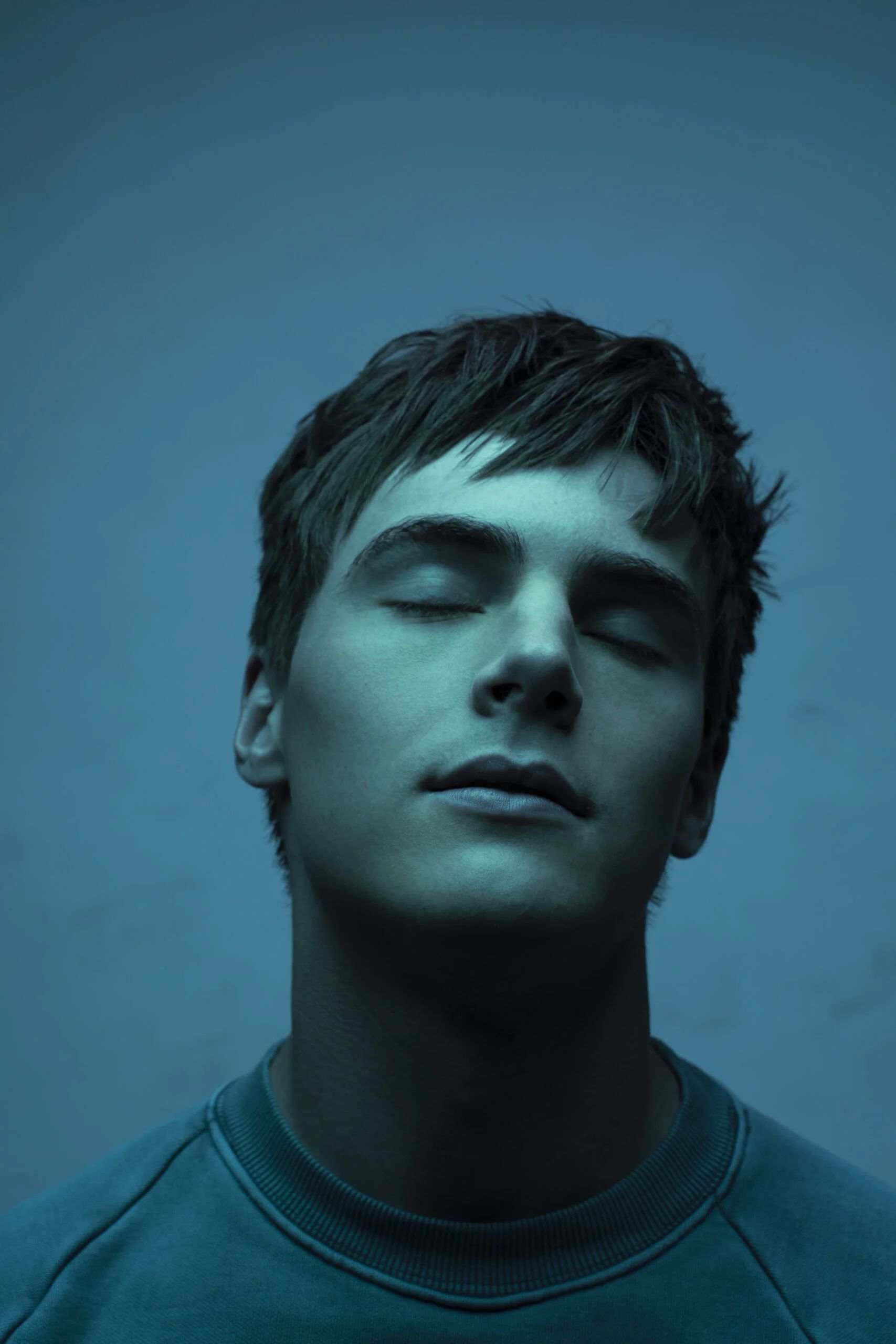 Your songs blur the line between pop and inspirational. Is songwriting therapeutic for you?
Absolutely. It's always been a mental catharsis for me. What I love about writing pop music is how much freedom there is to explore different sounds and subjects. I never feel confined in the genre. For instance, you could write an energetic, upbeat, exciting pop anthem, or a thoughtful, pensive, vulnerable ballad – and it still works for the genre. The possibilities, at least sonically, are endless. Furthermore, I think what makes this project unique are the subtle undertones of faith and inspiration. I'm not afraid to be vulnerable in sharing my story or speaking up about what I believe. If you're looking for inspiration, you'll find it here. If you're just looking for a fun pop song, you'll also find that here. It's up to the listener in how they want to interpret it, and there's no pressure either way. I am excited to be able to put that deeper meaning behind it, and I hope they take some of the messages away with them. This music is definitely a piece of my soul, and if anything, I hope the fans fall in love with it.
Now that you are writing your own songs and releasing your own music, do you find it easier to connect to the characters you play in musicals, such as Will in A Week Away?
It's not that much different than when I wasn't writing or releasing music. I think when it comes to musicals, I very much still have the same approach towards the character as I would with any other film or television project. With musicals, recording the songs is an added obligation, but it doesn't change the approach towards the acting. Even though musicals contain the music piece, the acting is still most important, as it's what drives the narrative forward. We as the viewer need to see that before anything else. When the narrative and motivation for a character has already been established through scene work, then the music just seems to further compliment it, and it makes portraying the character through singing much easier. That said, I usually try to keep in mind where the character is in his story, and his mentality at the time of each song within the script, and that approach seems to help my vocal performances. While I prefer recording my own music for creative freedom (as I can just be myself and not have to think about all that), I constantly grow as both an actor and a musician every time I record the soundtrack to a musical. That always makes the experience more than worthwhile.
It's not often you see "Disney" grads foray into Christian music. Most tend to choose the traditional pop route. Christianity is something I grew up in and still believe. If you are willing, could you tell me about the role religion has played in your life?
I agree that it's definitely not the norm when it comes to so-called "Disney" grads. There's nothing wrong with going the traditional pop route. I even did it for a while myself until I decided on this new direction. The Christian piece really is just a creative choice that I've made for this new artist project. I want my music to be positive, uplifting, vulnerable, and inspiring. If that means including subtle undertones about my faith journey here and there, then so be it. I absolutely love the music I'm making now, and I wouldn't change it. I also think there can be forced pressure on Disney alums to force an idea of sexuality or a certain "good gone bad" image into their brands as they break out. While I do my best not to judge other musicians' creative choices, I will admit that I have a harder time appreciating the music in that case, as it sometimes feels pretentious or inauthentic. I wasn't exactly squeaky-clean myself, but the world doesn't need to know about my sex life in the music I write, you know?
If anything, Christianity over the years has taught me how to be the very best version of myself, and I feel I'm succeeding at that because of it. Especially considering there was a period of time when I wasn't the best version of myself, and certainly going through personal issues. Christianity has taught me how to value myself and my overall existence. When a young kid is down and out about his life, and then something as impactful as a relationship with God comes along and changes everything, I can't imagine not writing music about that. It's a beautiful thing.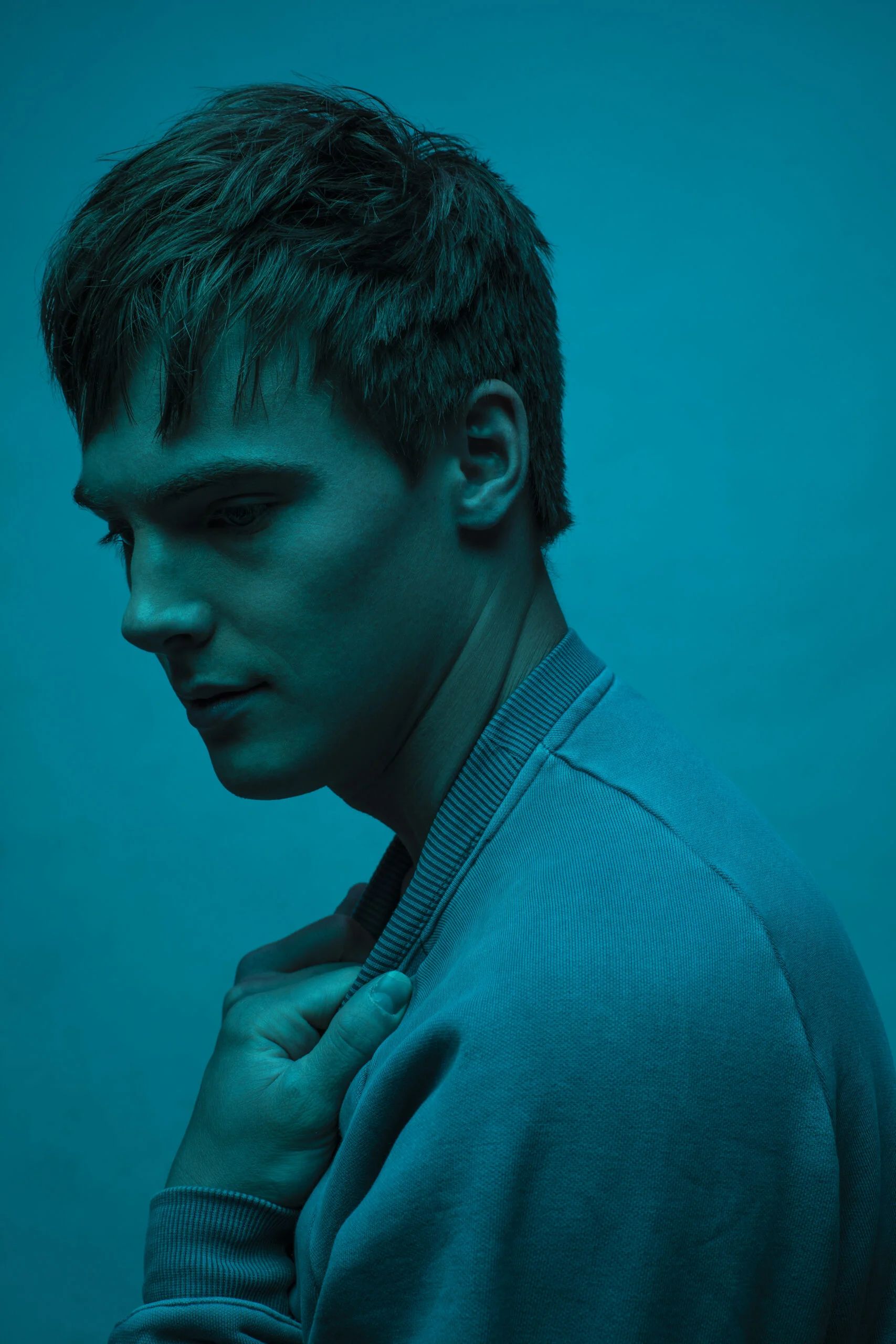 Do you ever think about the impact your music could have on fans who may have a limited or negative view of Christianity?
I suppose I could be thinking about it, but I don't. Maybe if I were insecure about the quality of the music or my beliefs, then I'd spend more time worrying about it. But as I've said before, while I do have the fans in mind, I'm mainly making this music for me. You can be any religious belief, political belief, race, sexual orientation, heritage, creed, etc., and still enjoy it, because this music is about God, and God loves us all equally. I want people from all walks of life to be able to appreciate its positive messages, and if they're true fans of my work, then they'll support me. I'm grateful for that.
In turn, who are some artists that have impacted you?
John Lennon, Paul McCartney, Michael W. Smith, Justin Timberlake, Ed Sheeran, Kanye West, Linda Ronstadt, Jimi Hendrix, John Mayer, Chance The Rapper, Steven Curtis Chapman, Justin Vernon, Lana Del Rey, John Legend, Amy Grant, Halsey, Jeff Buckley, Justin Bieber, Bruce Springsteen, Stevie Nicks, Kendrick Lamar, Post Malone, Chris Martin, Adam Levine, Andy Mineo, and Taylor Swift to name a few.
I read that you split your time between Los Angeles and Nashville. I currently live in Los Angeles and spent my collegiate years in Nashville at Belmont, so I was wondering, what are your favourite things to do in the two cities?
They're both such great cities. Los Angeles is definitely home, as my immediate family lives in LA and I have property there, whereas I don't in Nashville. I still spend plenty of time in each city, though, and I've learned to love them both. Los Angeles has a busy-busy New York City vibe, but it's made more manageable by the West Coast-type beach culture, which helps people relax a bit more. During my free time in Los Angeles, I love exploring new restaurants, businesses, and neighbourhoods. It's so massive, and there's so much to do that even after living there for 7 years, I still haven't hit it all. That said, I definitely have a few favourite spots, like the Brentwood Country Mart on the westside, Abbott Kinney Blvd. in Venice, Grand Central Market downtown, or Beachwood Canyon and Los Liones Trail. When I'm not working, I try to absorb what the city has to offer. I really think it's one of the best (if not the best) cities in the world. I love living in Los Angeles, I really do. Also, if people recognize me on the streets or subway, they don't really bother me. Celebrity culture is just kind of par for the course here, and it's nice being able to ride the subway – it's very New York in that way.
Surprisingly though, Nashville has a lot of similarities to LA, which may be why I love it too. It's such a lively and vibrant city, I always feel like there's so much to do. Obviously, most of my time in town is spent working, but one of my favourite things to do is visit the many trendy neighbourhoods. I love 12 South and Hillsboro Village. Barista Parlor in Marathon Village has some of the best coffee I've ever had. Red Headed Stranger has some of the best Tex-Mex. I like staying in The Gulch, because it's so walkable, and Sunda is a favourite of mine. I like striking up conversations with the chefs at the sushi bar. You can always find me at the Green Hills Mall, or Vui's Kitchen in Berry Hill for good Vietnamese food. The new Game Terminal pinball joint beats any arcade bar that LA has by a long shot. I'm obsessed with that place. I have plenty of favourite spots in both cities, and could easily spend tons of time in both.
You were part of Winter Jam 2020. As the live music industry starts to revive, do you see yourself getting back on the road anytime soon?
Absolutely, that's definitely part of the plan. Winter Jam 2020 was an incredible first touring experience, I learned so much. Also, I made some lifelong friends on that tour, I can't wait to get back on if they'll have me. I'd also love to do a tour of my own. That would be amazing! It'd be such a great way to connect with fans around the country, maybe even the world. I think a theatre tour is more realistic for the near term, but as for the long-term? I don't see why we wouldn't be able to pull off my own arena or stadium tour. I'd be grateful for that, but I guess we'll see what happens.
To close, as a newer artist, do you have a goal in mind for your music?
To inspire as many fans as possible. I want the listener to feel like they're stepping into my world every time they hear one of my songs and to feel like they're part of it. This is very personal and vulnerable music to me, and I want the listener to be able to feel and relate to that. I'm so appreciative of the fans that I've made thus far, and I just want to be able to thank them with the best, most authentic version of myself in my music that I can give them. That's more than enough for me.
I'm Still Breathing is out now. Follow Kevin Quinn at @kevingquinn.
Interview by Sydney Bolen