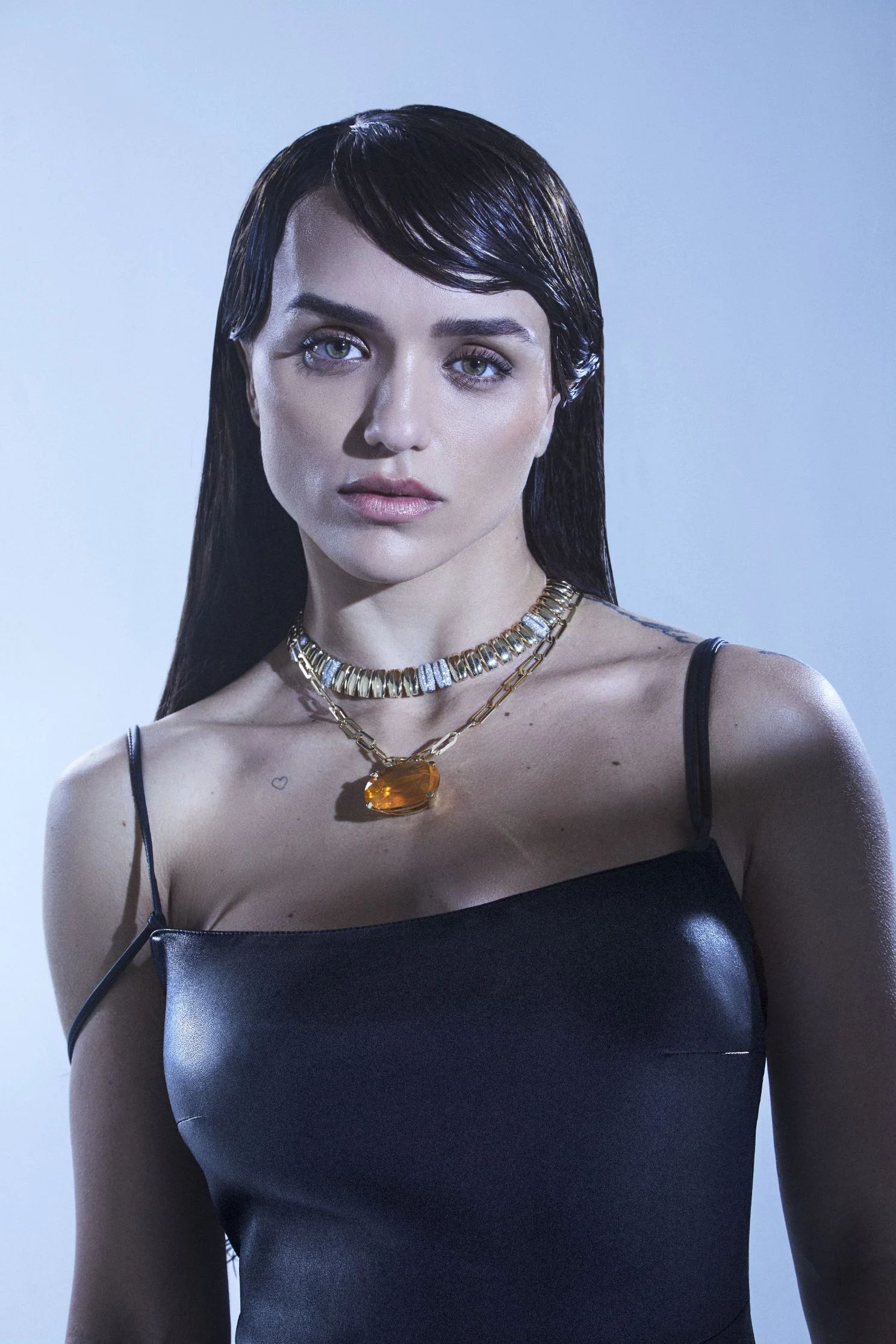 Rafa Kalimann
There is no one like Rafa Kalimann.
To call Rafa Kalimann a powerhouse would be an understatement. At just 29, the Brazilian model and influencer has garnered numerous brand deals, was a contestant on Big Brother Brazil, and has accumulated a number of devoted fans. Now, with the release of her debut acting project Rensga Hits, Kalimann is receiving critical acclaim.
1883 Magazine chats with Kalimann about her role in Rensga Hits, working in a creative field, and more.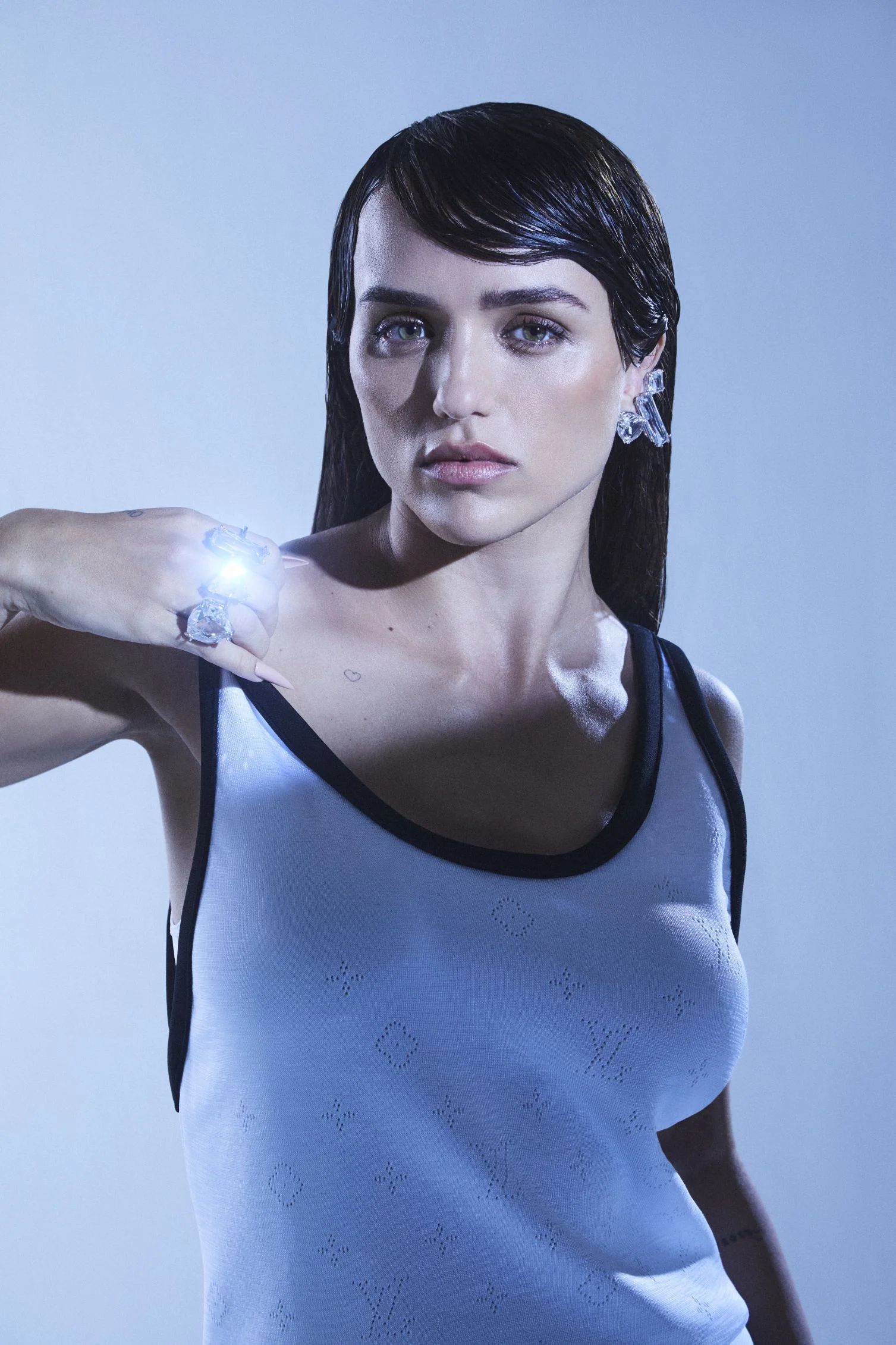 Before pursuing your passion, you were studying psychology. What attracted you to the field?
What fascinates me about this area, is that it is present. And I still intend to go back to studying one day as it is my passion, I love people in general and I also love how we behave and our uniqueness. How we are individuals. The way we act, the way we think, our personality. And I'm a big supporter of psychology, therapy, and every role that a psychologist plays. So I wanted to study precisely to deepen in this field, which concerns you, me and everyone. So I intend to go back one day.
You're vocal about activism and you support several charities. In particular, you donated your prize money to those fighting against COVID-19. Why is it so important for you to support causes such as these?
I think we have a social responsibility, contained in all areas of our lives. In communication, for example, the responsibility for what I communicate, and what I say. Our talents, our gifts, we can share. The only way for us to see a change in our society is to act. I think that we have constant social failures related to governments, related to the role that each one practice towards our society. But we cannot simply sit back. And in addition to executing and going there and doing something, what is up to us to do? We also have to express ourselves by demanding what we need to demand from these authorities. But I believe that we have something to share, and to support social causes. It is a real purpose.
I think that as a human being it only enriches me. It only makes my legacy always be placed somewhere that for me is very special. The change I made. The way I impact someone. Not necessarily what I built, the empires I built. This is not the legacy I intend to leave. So for me, it makes no sense to build everything, to conquer so much, have access to so many things and not look after the others. Put yourself in people's shoes and feel their pain. Pain is motion, right? It is needed in this place. Because if I look at the pain of someone else and it doesn't affect me, then I need to rethink how I am as a human being. And it hurts me, and if it hurts me, I need to act. So social causes came into my life before all that. Before my networks, my exposure. Before this job happened, despite being dreamed of for so long. That started before, and since then, I understand that this is my most precious place. The place I inhabit is most precious. And that has from me more love.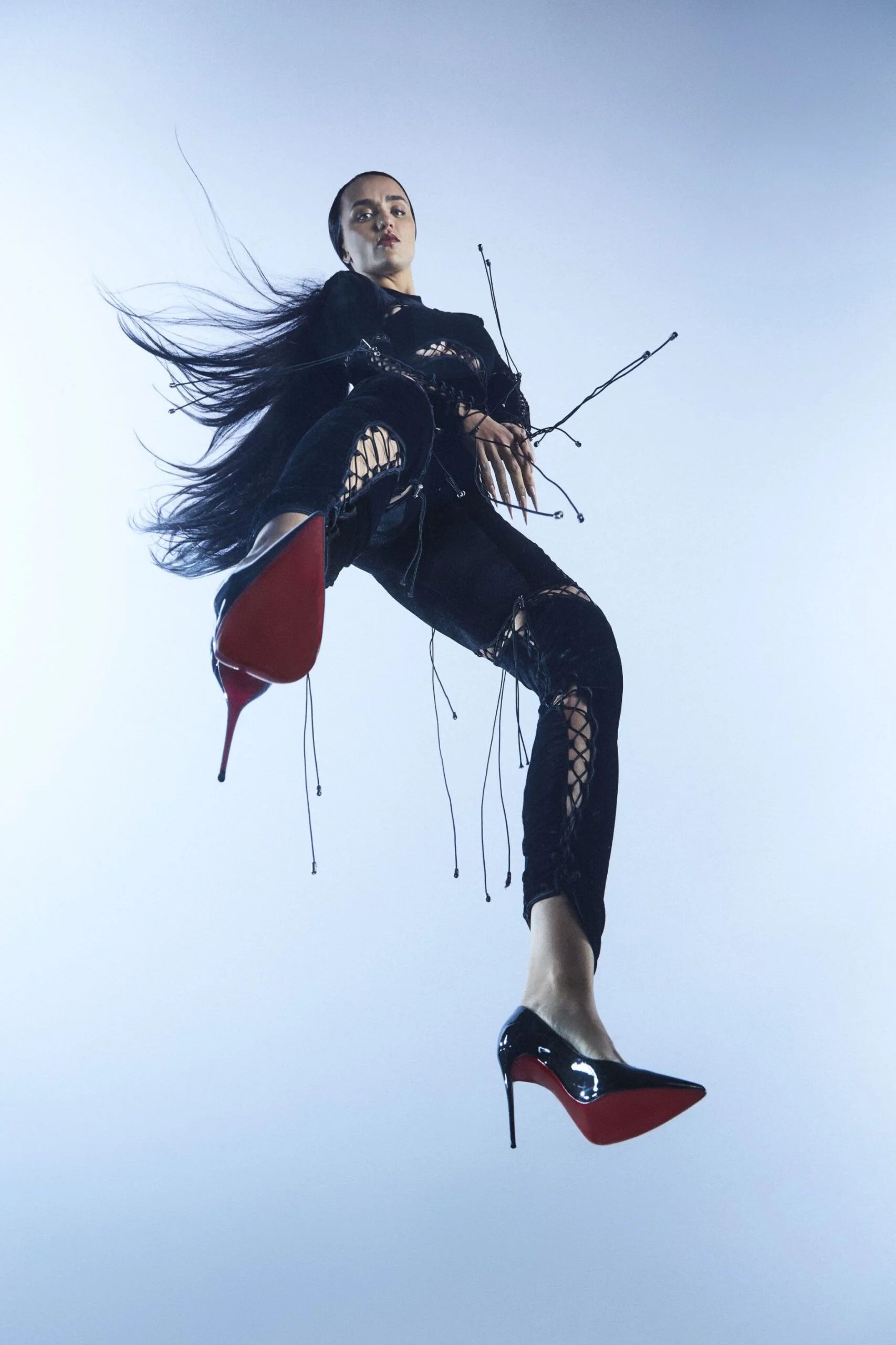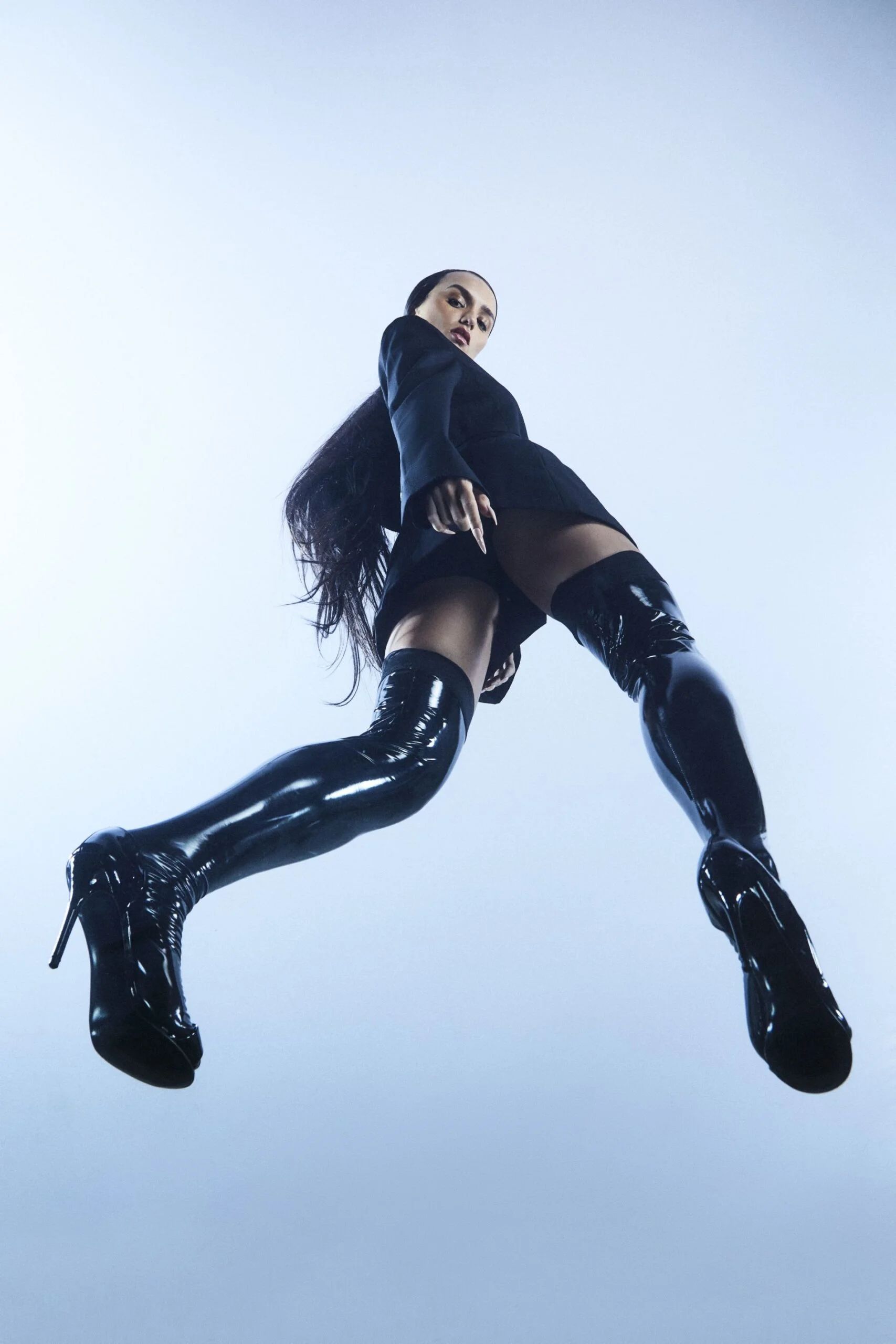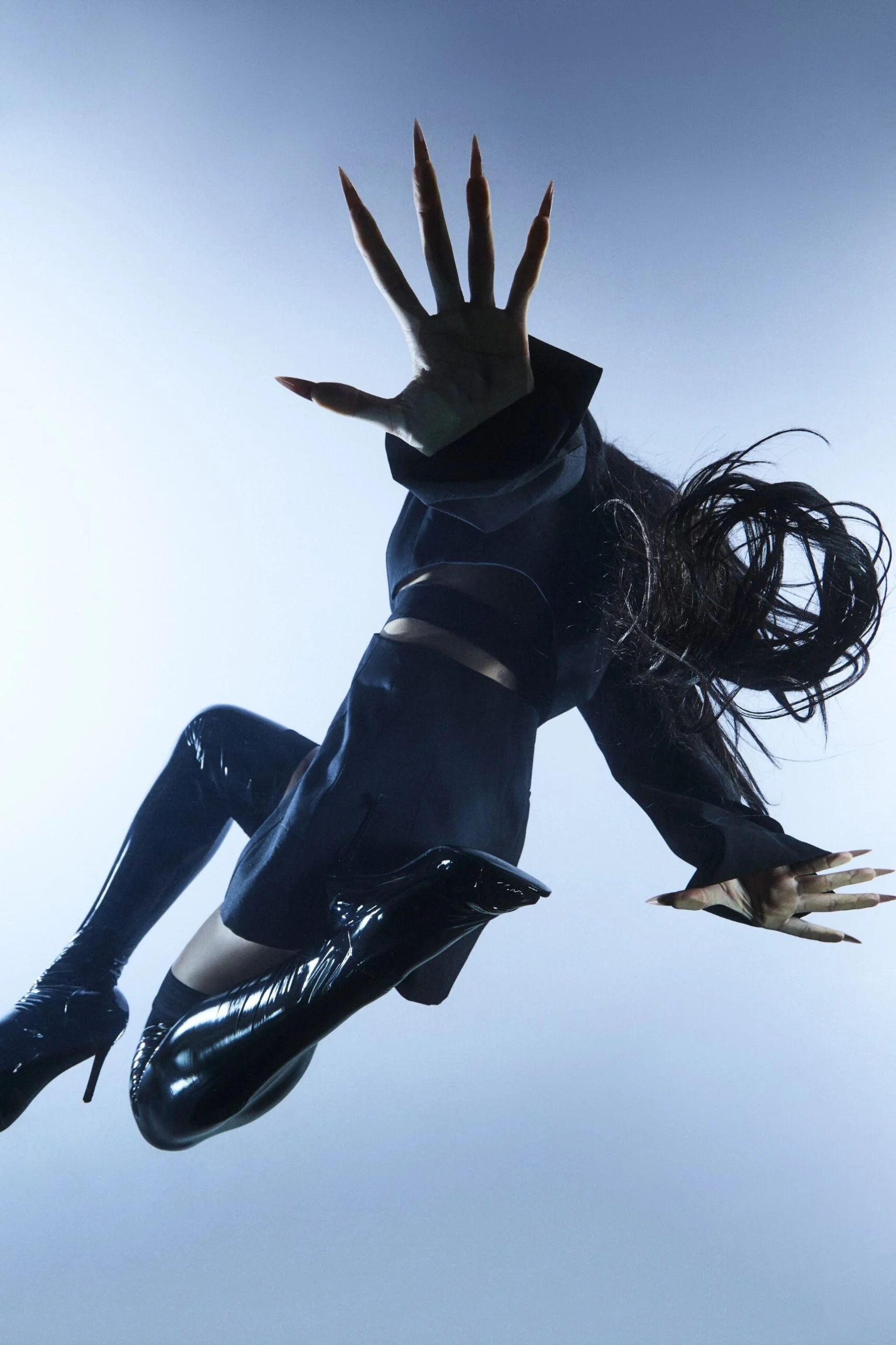 You're making your debut in Rensga Hits. Can you tell us a bit about the show?
Rensga is a TV show focused on the country universe – "sertanejo". Especially for women. The "sertanejo" universe in Brazil has grown a lot. Country music has taken up a lot of space. It was very centralized, very regional music. But now it took on a national amplitude, very fast. And today all of Brazil consumes country music a lot. These songs are always on the rise. Songs are always being talked about by everyone. The concerts are always very crowded. And this scenario, which was a very sexist universe, very limited to men, even though we had great names of women in it from the beginning. It was still a universe dominated by men. The successful hits always had men there. But for some time now, women gained a lot of power. And we call this scenario "feminejo."
"Feminejo" is strong. We have women like Maiara&Maraisa. We had Marilia Mendonça, queen and will always be. Who left a wonderful legacy. Simone&Simaria. Paula Matos. We have Paula Fernandes and so many other women who occupy this place that they needed to somehow portray. At Rensga we brought this. It's a tv show that takes place in Goiânia. This shows these two companies of composers, which is also in fact dominated by 2 women – Debora Secco and Fabiana Karla – and the plot is super cool. It's light. It's fun. It's sincere. It's very honest about the culture, and wonderful people are working on it. A very good cast. Very professional. They bring a smooth flow to the plot. I can see a very big future in Rensga. I think it's a show that will have other seasons. The story has room to grow and the audience is enjoying it. Everyone is talking about it.
You're playing Paloma, can you tell us a bit about her?
Paloma is an influencer from Goiânia. She loves country music. She is all sloppy and naughty, but she takes her work very seriously. She loves that job. She loves being able to communicate and talk to her audience. She has respect for her work, on the other hand, she is a bit crazy. She likes to feel the environment. She likes to watch the singers, to be there in the middle of the stage. She likes to be able to talk about this place of country music. She is sexy, at the same time as she is funny. Paloma is my first character, and she has a lot of Rafa, and I have a lot of Paloma. I think that the fact that we have very similar professions. I started as an influencer in Goiânia. I love country music. I have so many characteristics of Paloma. At the same time, we are so different, in the way we express ourselves and I made sure to bring that to the character. Build the character in a different place than Rafa. And I think it's beautiful like that. When I watch I think: "I am happy I was able to make it and that people were able to realize that in subtle details". It is my first role as an actress. And it's beautiful, it's nice to see it.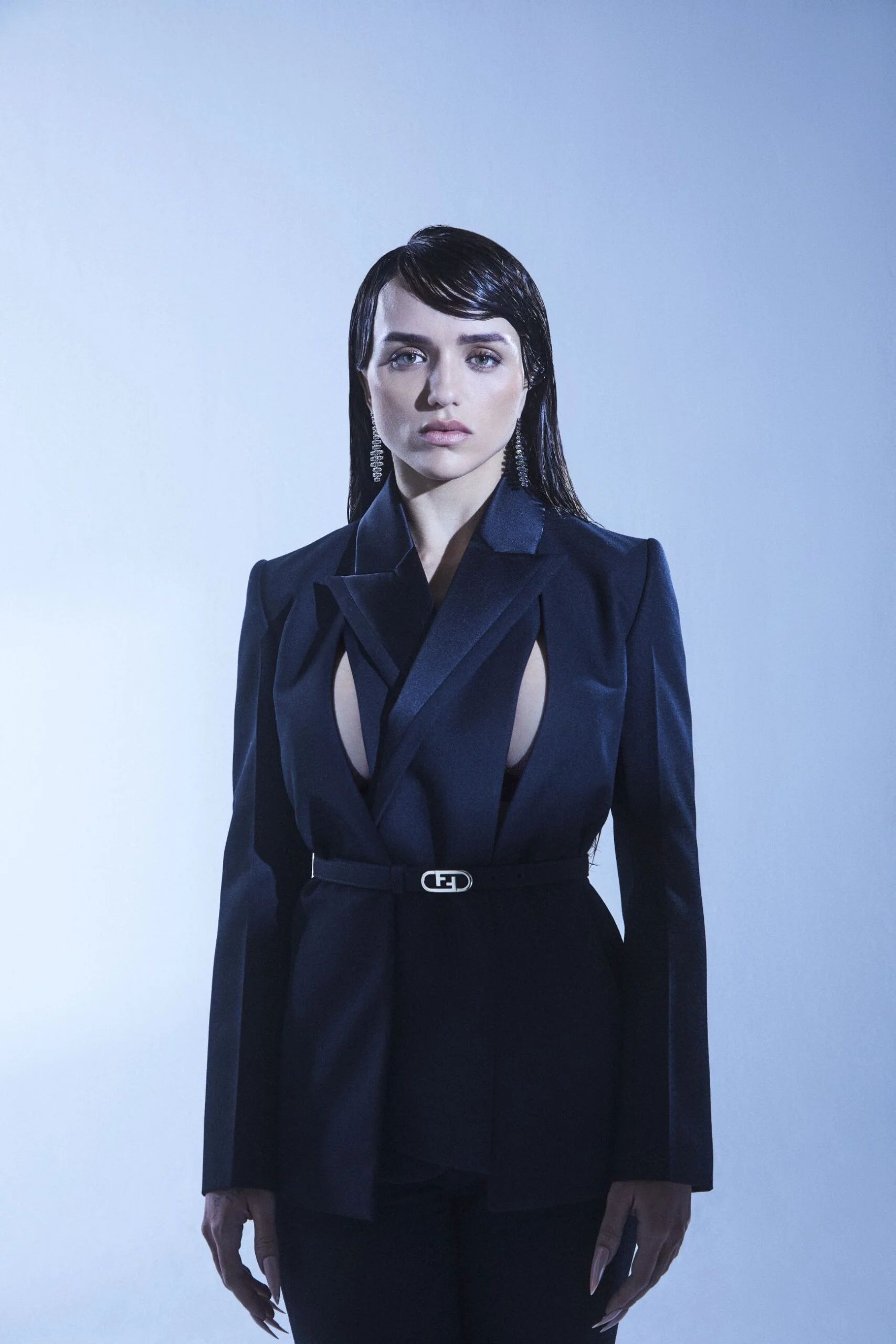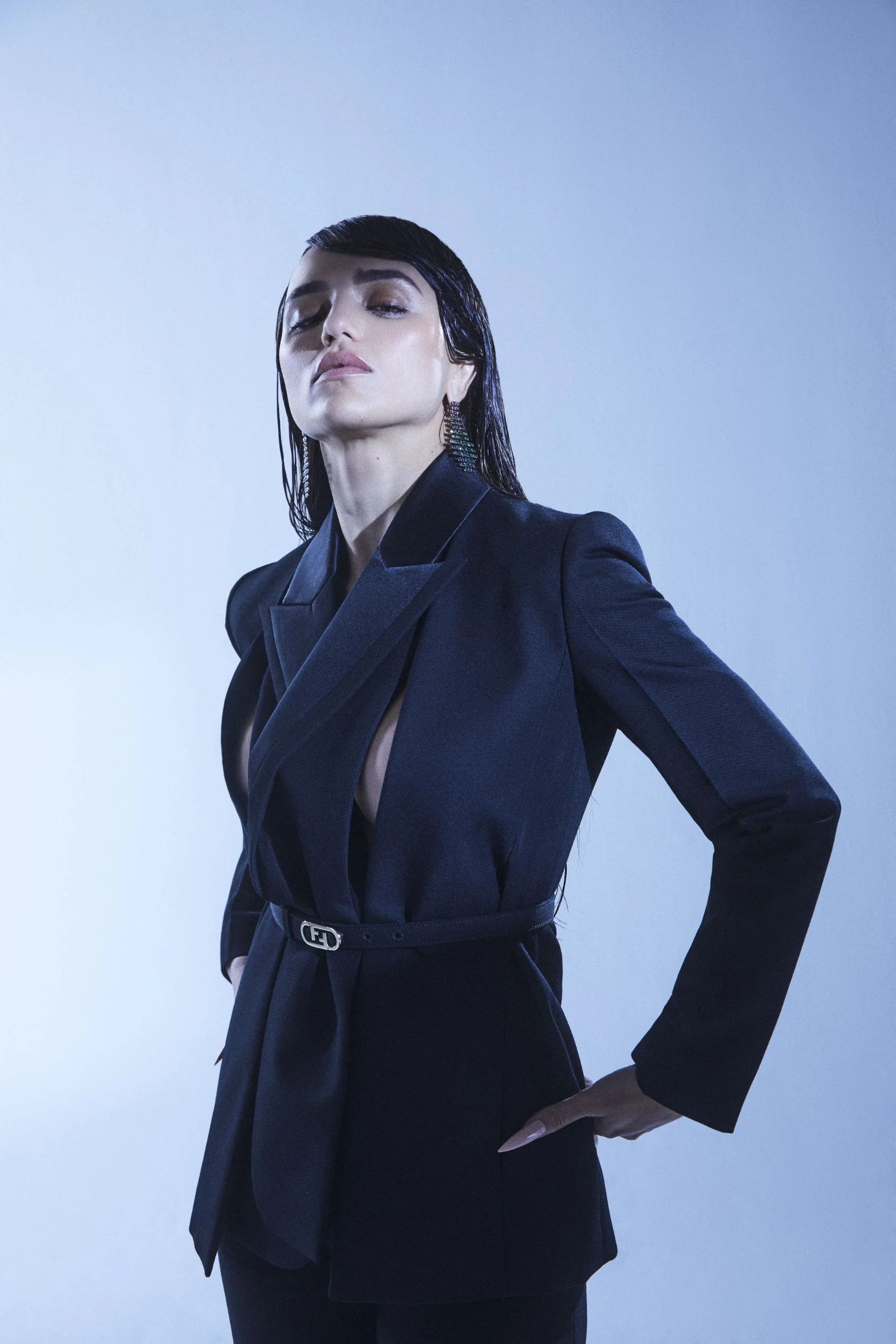 What attracted you to this project?
It meant courage. I think that's the first point. My career was in a very stable place and still growing when I received the invitation from the biggest broadcaster in our country. One of the biggest in the world. It is among the 5 biggest in the world. And when I received the invitation, I received to start as an actress, which was something I had dreamed of back then. In the past I had started a career, studying to become an actress. I was 14 or 15 years old, but this dream was left there. And then when things started to flow towards it, and the broadcaster invited me to join, I started to prepare. We ended up conducting my career there to host a tv show. I hosted 2 very large ones. With a lot of visibility. One that already existed, and one brand new.
Then came the first opportunity to start as an actress. It happened in an even more special place because I was between friends, who supported me, who welcomed me, who were partners, and who taught me a lot. I was in my city, communicating my culture, talking about a place that I live in and which I wanted to see being introduced to other places, so people could get to know more about it. It was my first role, so it was a very special moment. It gave me a feeling of a certain relief the fact that I played my first role you know. Debut. I'm happy with the result. It was how it had to be. I believe a lot in that, that everything in our life, in addition to demanding courage, we also have to respect time, the process, and understand that everything has its place, its time, the person. What is mine is there for me… What belongs to someone else is there for them. And I'm glad I had Paloma in my hands.
What has being a part of this project meant to you?
It was important, as I said, for being in my homeland. My culture. I think that more and more we are having access to important movements and becoming aware and even taking possession of what is ours. The woman's place. I think that not only did the tv show portray that women can with all their power, with all professionalism, determination, and dedication, dominate a space, an environment. They can do it. Have a great successful career. Being able to be a great businesswoman, a great singer, or whatever we choose. I think the tv show portrayed that very well.
But more than that, we could feel the support from women. And that represents for me a new era of women's space in the workplace. We are becoming aware, as I said at the beginning because we understand that it is necessary, not just wish to live it. The desire to be welcomed by other women, respected as a woman, to support, to be supported by another woman. But you also want to be the woman who supports you. The woman who welcomes. You want to be the woman who calls. The one who gives another woman the opportunity, as I did. You want to be the woman who calls along and says: "come here and I'll help you". I think we are seeing more and more examples of this, as I was mentioning, and this is making the movement happen faster. This scenario is emerging because we understand our strengths together. So, every time this is verbalized, every time it is shown, we understand the need to not only wait for it to happen but to go there and make it happen. Rensga brings that in the script, even behind the scenes, where we became good friends. And that's it.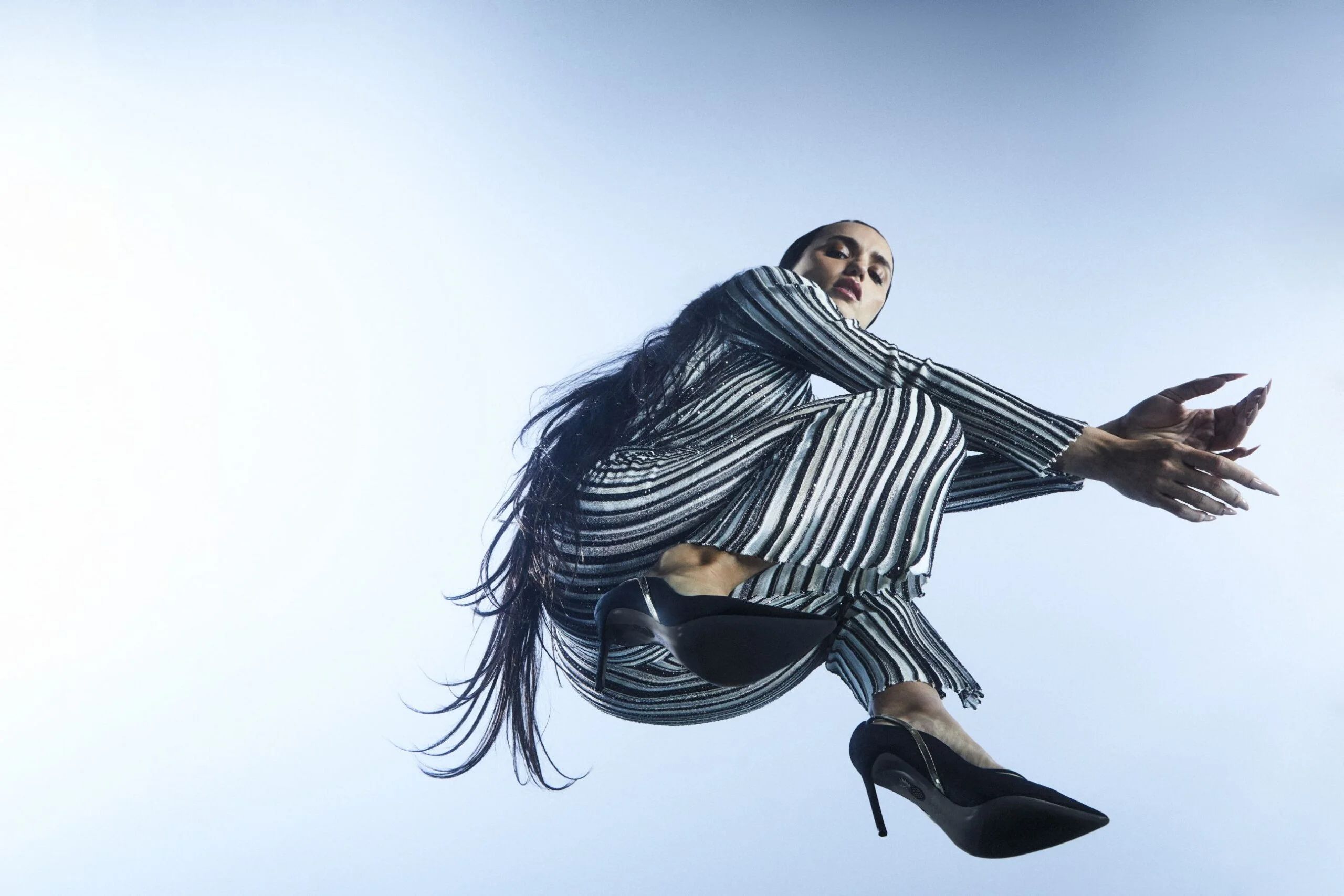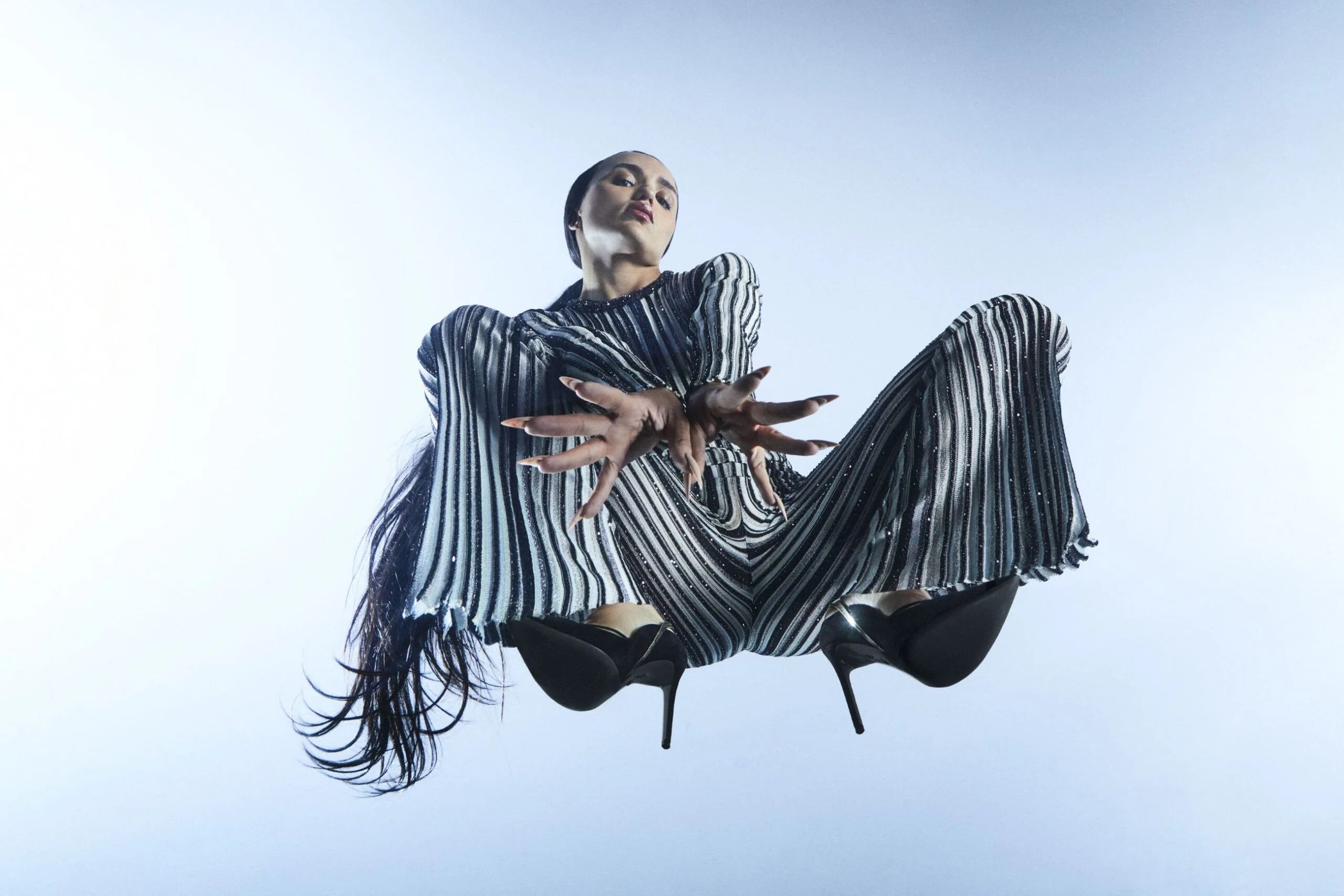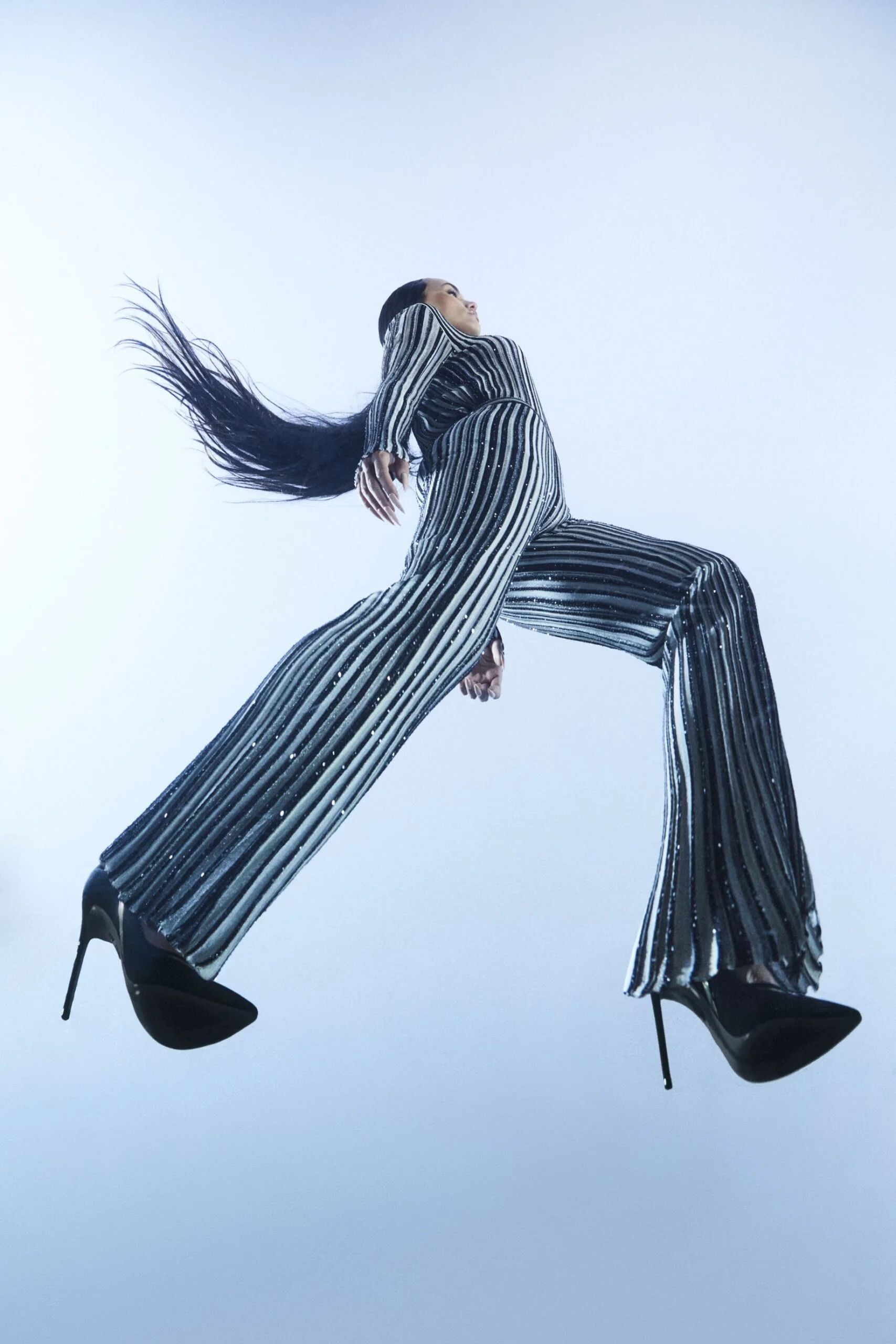 It celebrates women and proper representation. Why is it important for you to take part?
I want more opportunities that take me out of my comfort zone. I discovered that this is the place I enjoy the most. It's the place I like to live the most. This adrenaline of being able to execute a new project, this adrenaline of being able to execute something I've been waiting for. Or to get me out of the box and get challenged in some way. To become a new Rafa. Reinventing myself. I love that feeling. That's what I hope until the end of the year. I hope that more situations put me in conflict with myself so that I can reflect on what my limits are. We are everything we want to be. We can be. When an opportunity arises, we have to seize it. That's what I hope for until the end of this year. In addition, more broadly, I hope we have a change as a society. May we have an evolution as a society as we have been experiencing.
But in an even more clear, more precise way. I hope that the Brazilian elections have a better result. That we can see change. That we can see hope. That's what I think is missing a lot in our nation. We need to have hope about tomorrow. We need to have hope in what we are going to face ahead, to be able to face it. Because we have as many challenges as other countries. But we are talking about a very rich country. That in addition to being huge in fact, it is also huge in culture, huge in music, art, food, people, generosity, the way it welcomes people, and the way it is seen by other countries. In nature, my god, we have the lungs of the world in our country. And it's not looked at. It's not taken care of as it should be. So what I hope as a nation is that we have good results in our elections, so that there is change. So it does not continue like this. For us to start 2023 with a renewed feeling that things will get better, that we will be able to have the value that our country deserves.
You've worked with some incredible brands but what is most important is that your creativity always shines through. What is your creative process like when working with a new collaborator?
When brands come to us, which happens daily, I always study if it's a brand I like and if I consume it. If I don't consume it, I try to use it before we sign a contract. Before we say yes or no. I ask a lot of people if my friends know. Sometimes it's a new brand. Sometimes it is a brand that comes from abroad and wants to be introduced to the Brazilian public. So there are several processes in this beginning. Identification with the brand. Identification with my audience. Understand why the brand chose me. What do they expect? What is the purpose of the brand? What's their goal? If I can deliver it. Because sometimes the brand wants to hire me for a "number". And sometimes I won't be able to give the return that the brand wants. What do they expect? Because it's not appealing to my audience. It's not what I usually communicate. So it starts at those points. What does the brand want to communicate? What is the audience? Can I do it? What is the brand's purpose? Do I like the product? And then the creative process begins.
We receive a briefing to understand the brand's campaign. We find out what's the brand's moment. Even the colours. What is the product? And I try to bring it into my daily life in the most natural way possible. Because it must be this way. The public has to understand that I consume it and that's why I'm recommending it. That's what matters now on social media. The result of social networks, sales, public consumption and what we communicate, comes from naturalness, and spontaneity. So I try to bring it as naturally as possible into my daily life. I always ask myself: How do I consume this product? Where? How do I speak? What does the audience want to hear from me? So if this audience wants to hear me, they want me to communicate. I need to look at them. How do they want it? How am I going to place it in the image of what I am communicating? The creative process starts from there. But there are little things that help me get inspired. I always do things to disconnect a bit. To stay off a little. To allow this creative place to come. Because otherwise, we end up missing it.
What else is coming up for you?
Several projects. I'm working on tireless projects. We have one within the broadcaster. We have projects with social networks. I want to bring brand new, different content that we've been creating to communicate differently with the audience. Because I think we have to be renewing all the time. So, there are social networks. And we will bring new things for next year. I am starting now as executive director of many projects, which was my desire. I always create new things. But I understand that you are not always put it into practice. Because I don't even have that much time for it. I always wanted to get this out. Actually, to put this down on paper. I want to sell these ideas not only to my workplace but also to other places. Without me being in charge of the project. After all, I have an exclusivity there with my image. I also have a clothing brand. There's something new out there. Those are the main points.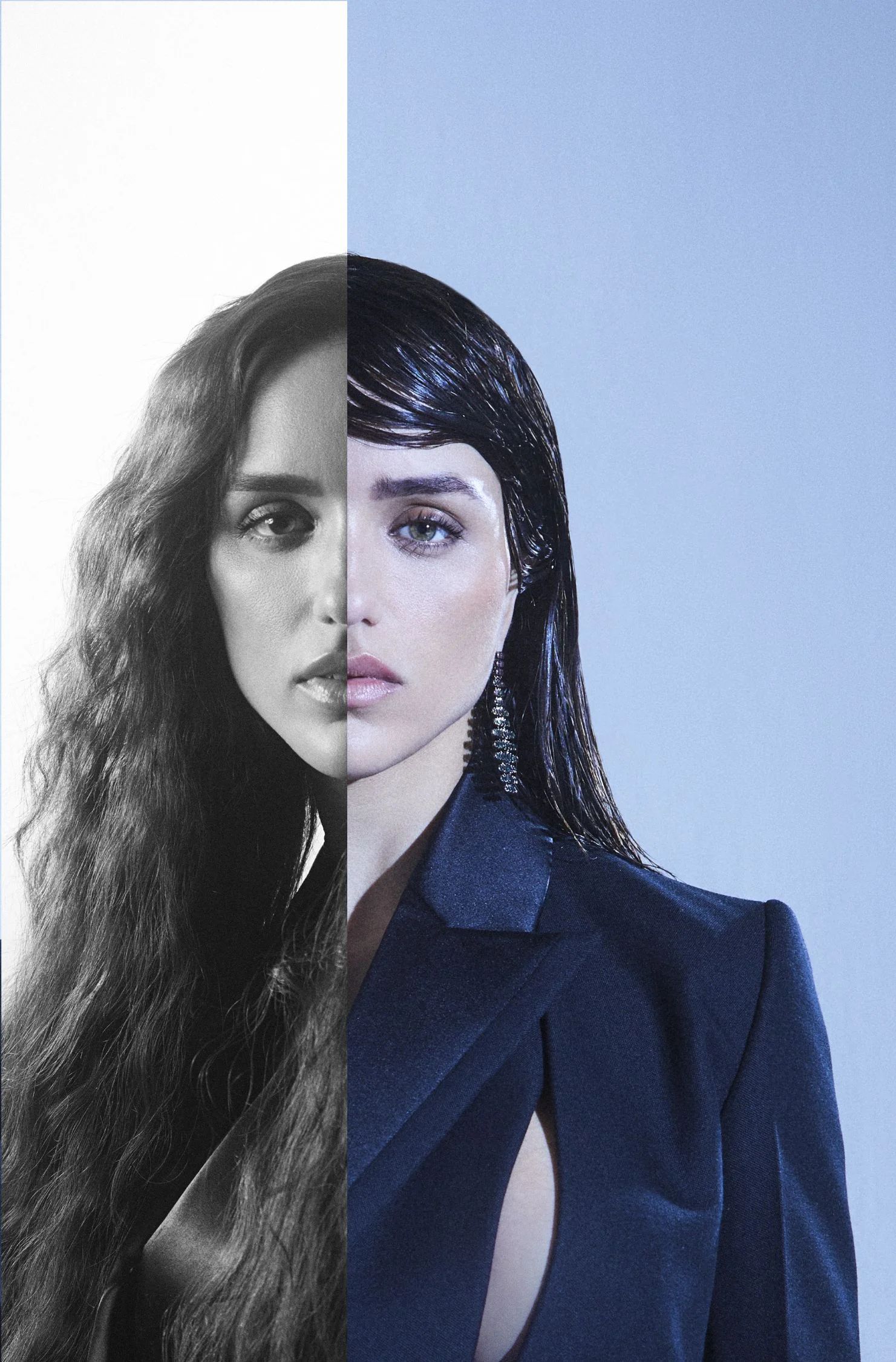 Interview Kelsey Barnes
Art Direction David Blanchard
Photography Cassia Tabatini
Styling Gi Macedo
Beauty and Hair Branca Moura
Set Designer Fernando Sapuppo
Lighting Designer Edson Luciano
Digital Operator Larissa Saito
Photo Assist Karen Macedo
Photo Assist Veronique Ritton
Assist Styling Giuseppe Botelho + Jessica Neves
Set Designer Fernando Sapuppo
Set Team Marcelo Jabor + Pedro Sooli
Executive Production Nilza Forte
Assistant Carolina Mel
Hair Extensions Shady Jordan