Rain-Ready Fashion: 4 Stylish Things for Men to Wear in Wet Weather
When you're committed to looking fashionable anytime and anywhere, a little rain won't stop you from dressing up. For the style-savvy gentleman, carrying an umbrella and matching its color and material to your outfit isn't the only way you can make a fashion statement during a downpour. From outerwear to accessories, there are tons of wardrobe options that can protect you from the weather, whether you're on the way to work or simply running errands. Below, we list four things men can wear for fashion and functionality that can help you stay rain-ready while still looking your best.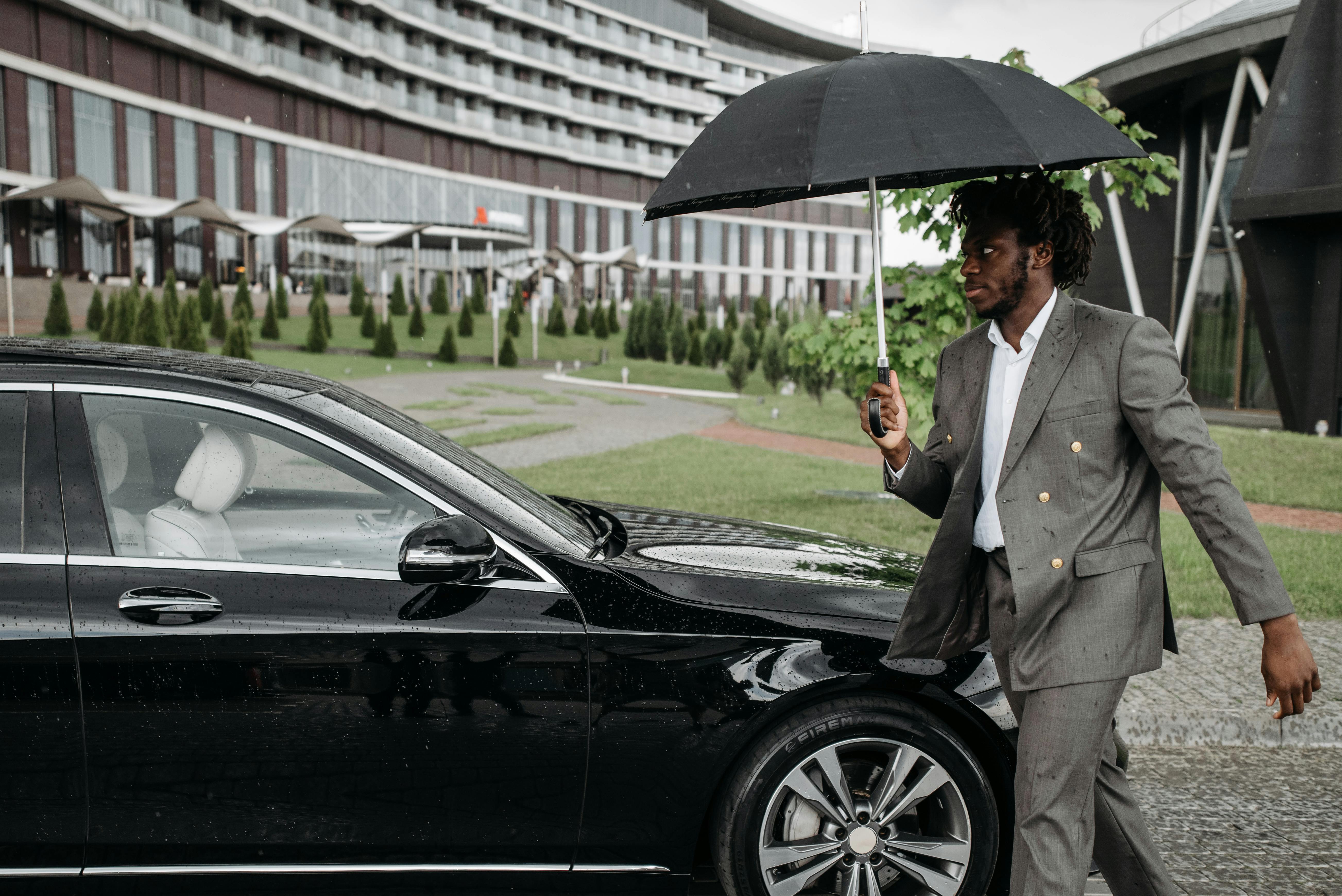 1. Harrington jacket
While they were first popularized in the 50s to 70s thanks to icons like Elvis Presley and Steve McQueen, Harrington jackets remain a fashion staple for their simplicity and versatility. Aside from its lightweight, waterproof material, this piece of outerwear is also characterized by its loose fit, zip-fastening, and funnel neck collar with buttons. The brand Baracuta makes Harrington jackets with a checkered lining for a pop of color to your outfits, while Fred Perry has cotton-poly blends that are easy to dress up or down.

2. Sunglasses
There's a common misconception that you only need to wear sunglasses in the summer. However, the sun's ultraviolet (UV) rays are present all year round, making it crucial to use this eyewear for UV protection, even when it's cloudy or rainy. Fortunately, you can browse online for a wide range of men's sunglasses that suit rainy-day outfits, from the timeless Ray-Ban Clubmaster or Aviator to complete your business-casual jacket and slacks combo. Additionally, you can choose a polarized option like the Oakley Holbrook to reduce glare from reflective surfaces like puddles, especially on those days when the weather can't decide whether to rain or see the sunshine poke through the clouds.

3. Bucket hat
The wind and rain can make it particularly troublesome to maintain a hairstyle, but hats can help in this case. However, instead of going for the usual baseball cap or beanie, try finishing off your look with a stylish bucket hat, preferably in a water-resistant and quick-drying material like nylon and recycled polyester. You can rep weather-proof streetwear style with a sweatshirt and jeans by wearing a bucket hat from outdoor brands like Adidas, while monogrammed pieces from luxury designers like Louis Vuitton help make you look more sophisticated.

4. Shoe cover
Footwear is possibly the hardest choice to make when dressing up for the rainy weather since you can risk ruining your outfit with a pair of soiled shoes. Luckily, you can buy an assortment of waterproof, breathable, and stretchable shoe covers that can match — and at times even elevate — your personal style! You can choose from neutrals like black or white if you want them to blend seamlessly with your monochromatic outfits, while you can also add fun and dimension to your otherwise dull fit by going for bolder colors. Aside from zip-up options, there are also slip-on shoe covers for easier and more convenient outfit changes.


Ultimately, there are various ways to stay dry and beat the rain in style, some of which are effortless and stylish! Check out our website to learn more about the designs and prices of our high-quality shoe covers.