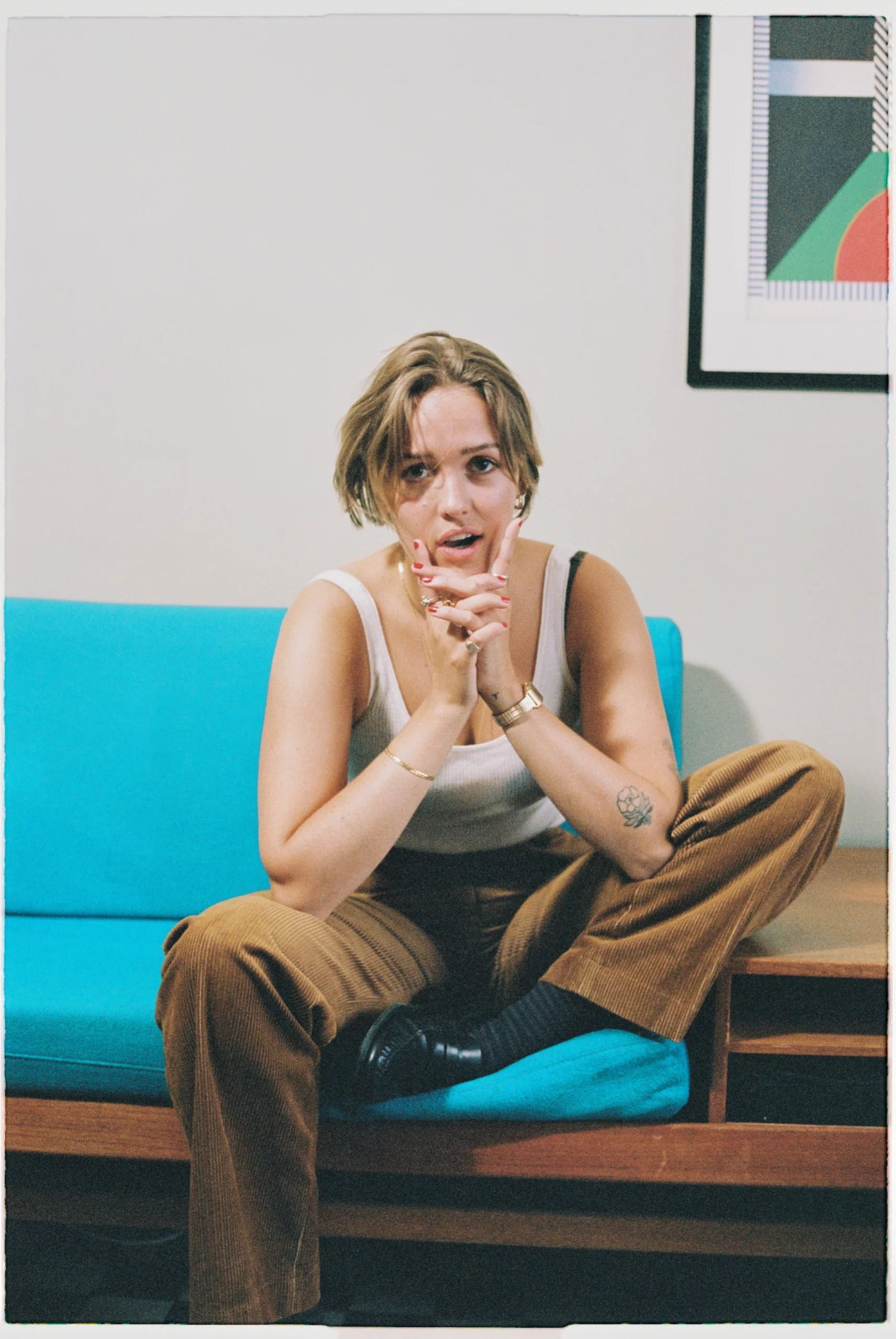 Resa Saffa Park
Having found global success from her starring role as Saxa in Netflix's series 
Ragnarok
, Resa Saffa Park returns to her love of music and "main priority" with the release of her latest project titled 
Spaces
.
Born in Dubai, studied in Liverpool and now based in Oslo, the arts have always played a vital role in her life. Resa undertook three years at Liverpool's music university – LIPA, where she studied songwriting and performance, with voice being the main instrument she focused on. You often find many actors taking a punt at a music career after several years blinded by Hollywood's bright lights. But this is a different story. Resa is a student of music and although an artist by nature, and a great one by that, it's the craft of songwriting that truly resonates with her. While her 2020 debut EP Dumb and Numb showcased an artist finding themselves, Spaces displays Resa blossoming into and owning her sound with her soothing blend of cinematic pop led by strong vocal performances across the EP. 
Talking to 1883's Dean Benzaken, Resa spoke about finding her sound, juggling between her acting and music career, her writing process behind Spaces EP whilst talking about the impact that the Netflix series Ragnarok has had on her music and the hope that come the end of 2022 more people will know her for her music than her role as Saxa.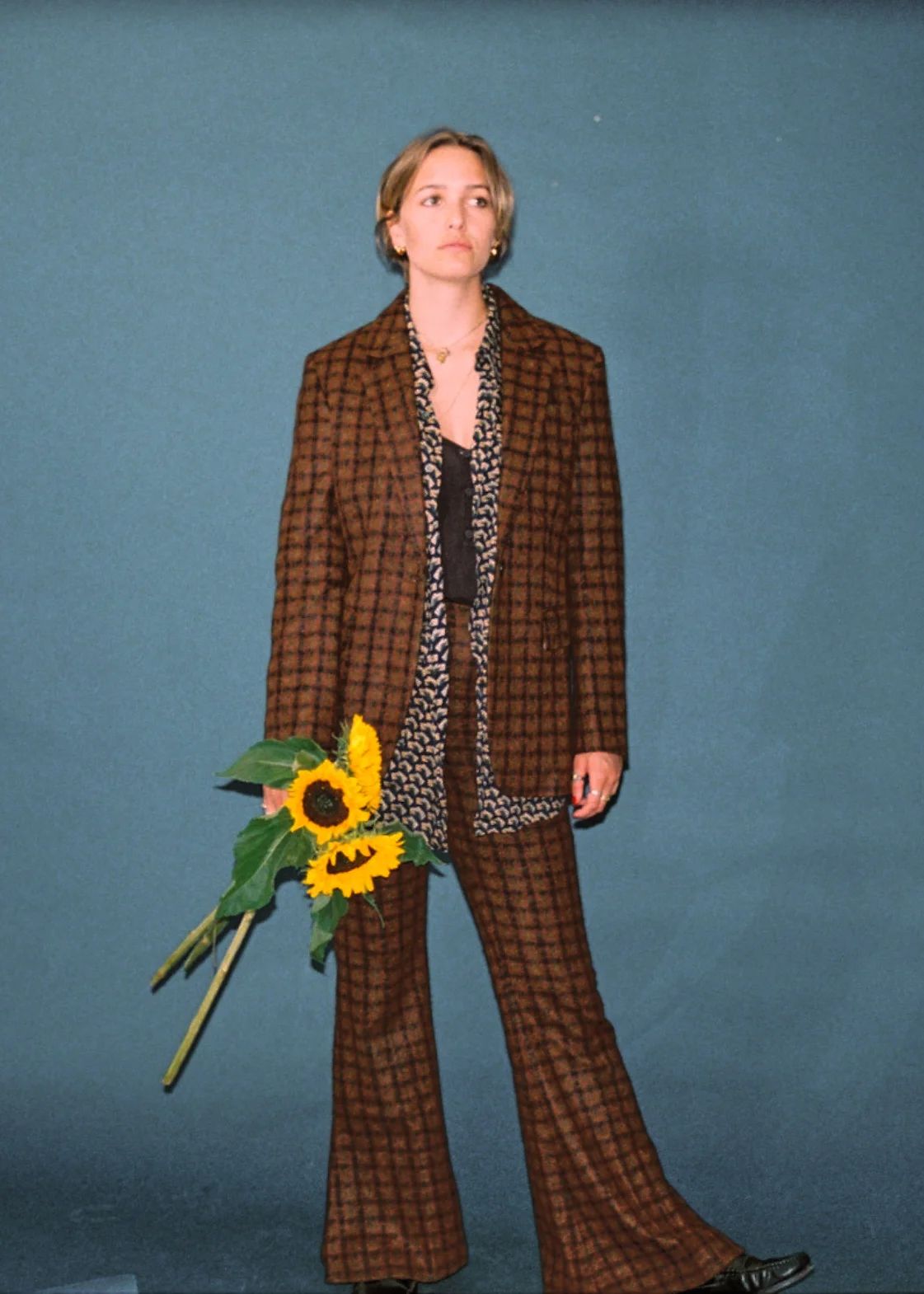 Your second EP Spaces is officially out. It's been almost two years since the release of your debut EP Dumb and Num', how does it feel to finally get new music out there?
I released my debut EP one month or so after the worldwide lockdown so I guess my musical career has been very much during the pandemic which naturally put a massive damper on things, so this time I am hoping that I can actually play my music a lot live! It feels very good to be releasing this EP as I feel that this package is a much more precise presentation of who I am as an artist.
Listening to Spaces there's definitely a shift both sonically and lyrically from your previous work. Spaces sounds fuller in its production and vocally you don't shy away from allowing your voice to take centre stage, with Candles being a prime example. Was this a conscious decision? What was the writing process for this record like, and if different to Dumb and Numb how so?
Some artists work for ages finding their sound before they present themselves and put music out, but for me my musical journey and the process of shaping my sound is just as much as part of the sound as the final project, because I will always grow and evolve and I really need there to be room for non-static figures in the music industry, we need learn to not have to put art in boxes to understand it. However, my first EP release was an attempt of creating the sound I feel I'm much more close to now, but sometimes compromises and other complications can derail the goal, but I do believe there is a 'me' in all of my music even though my first EP is much more electronic and leaning more towards pop. I do personally identify much more with my new EP as opposed to the first, but they are still both crafts I've made and should be a part of my repertoire. I also like to show the real process of being an artist, which it is to keep creating, and then suddenly the project in the end will feel right, but the creating and the process is just as right.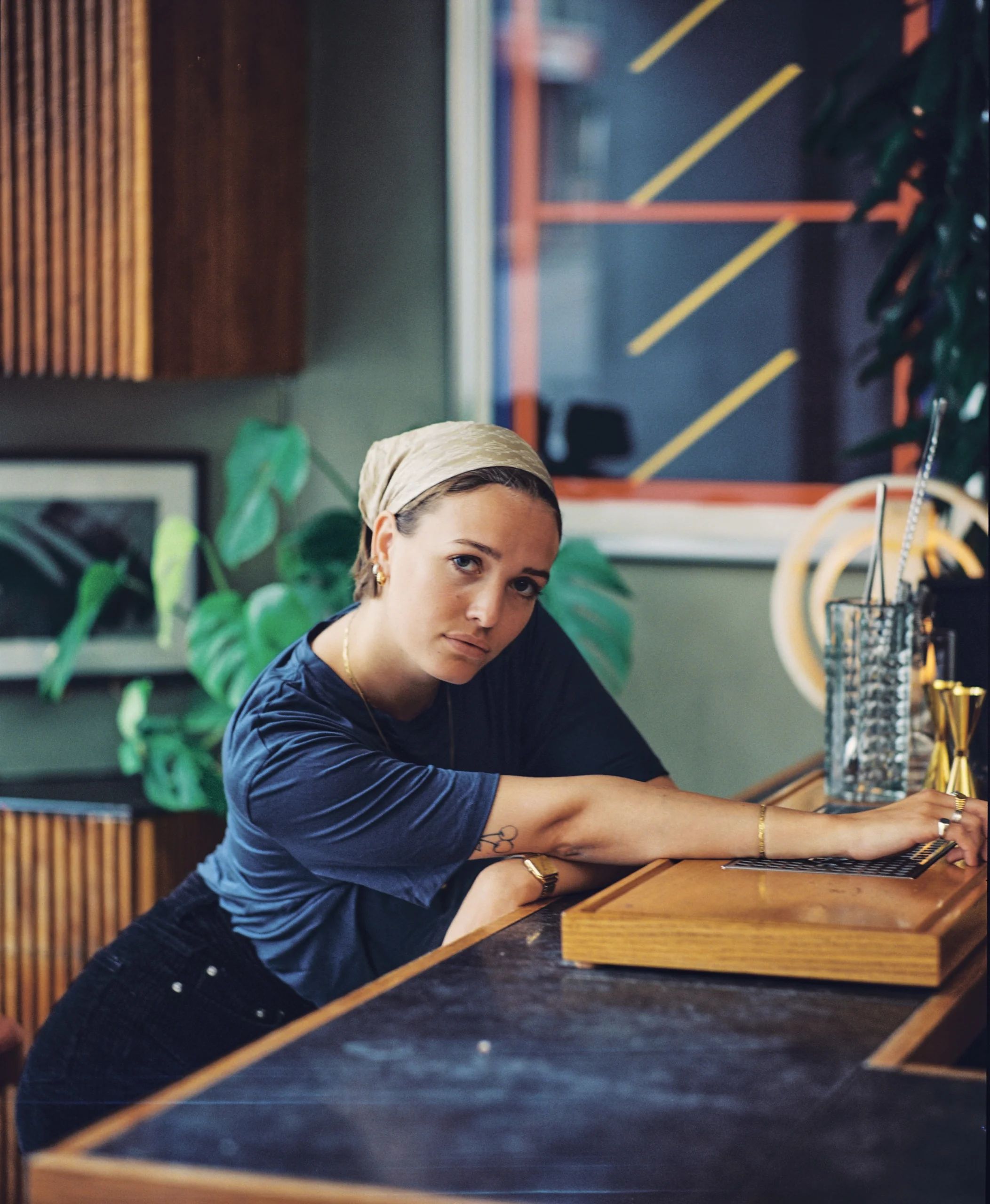 Many of your fans will know you from your role as Saxa from the Netflix series Ragnarok. How did you find time to write and record this latest project? With such a busy schedule, do you ever find it hard to juggle between the two?
Music has always been my main priority so it was more of finding time for playing the part in Ragnarok rather than the other way around. Filming does also happen in compressed periods of time where I'm on for a period and then I have a lot of time off, which is a perfect balance for me and my music.
How did you find that the success of Ragnarok has helped people discover your music?
I am sure that some or many of my listeners first started watching the show and following me on my socials to find out I make music, and as music needs to be heard in order for people to hear it (ironically enough), it was a good way to get some listeners, however I do hope that my music can stand alone as my art, as Resa Saffa Park without having to lean on the show's popularity. 
Born in Dubai, studied in Liverpool and now based in Oslo, to what extent do you think that your experience in living in such varied countries with different cultural identities has influenced your music?
I think that my living abroad has been one of the elementary factors to why I do what I do. I think that I have always in some sort felt like an outsider, where music and writing songs has always been a 'home' for me when I've felt out of 'home'. So it's not all bad, I guess it's a feeling of not really knowing where to call home and a feeling of not attaching my identity to a certain country, culture or conformity which I believe is more common when living in the same city or country for most of your life. I have always thought of it as a sort of privilege though, and sure I've had some difficulties with confusion, longing, and loneliness in periods of my life, but all in all it has given me a broad understanding of different cultures, the importance of belonging, and given me a freedom to do and be whoever I feel regardless of institution or society.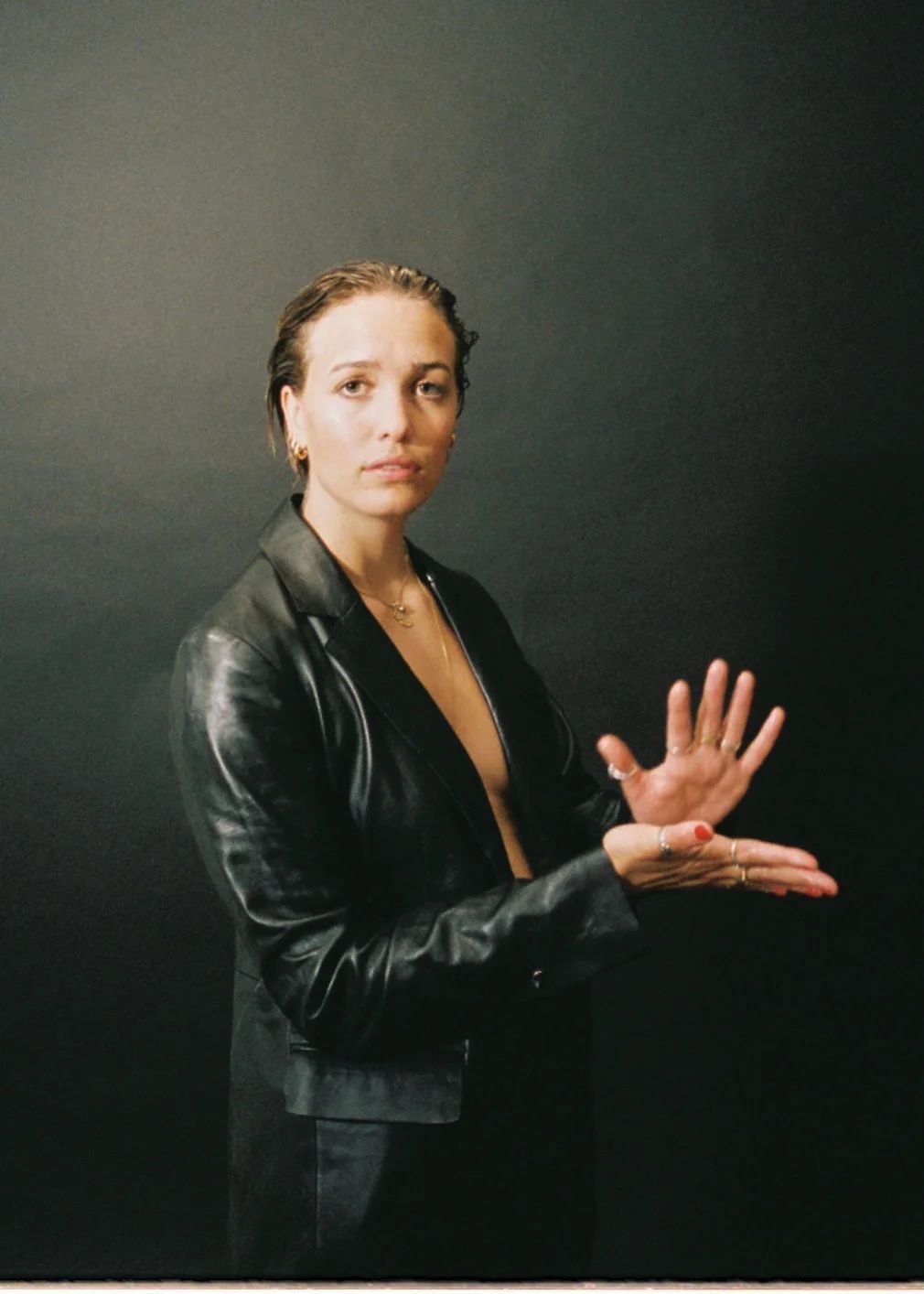 I read that you undertook three years at the Liverpool Institute of Performing Arts. What did you study there and what did you find that you took away from the Liverpudlian culture?
I studied Popular Music with Songwriting and Performance, vocals as my main instrument at LIPA, and I consider that time some of the best years of my life. As I went to a British school when I grew up in Dubai, I felt an immediate connection to British university and culture when moving to Liverpool and it really did feel like home, more than Norway ever did. I met a lot of wonderfully creative people from all over the world and I have an enormous love for Liverpool's people. A stroll in the streets of Bold Street or a stroll down Lark Lane and having people walk past you and say 'Hello Love!, Good morning love!' with the Scouse accent is enough to make me blissfully happy. 
How do you feel that your studies impacted your songwriting and in what way do you feel that studying at LIPA gave you an opportunity to experiment before you found a sound that you felt was yours?
I think that the people I met, students and teachers, and just folks in Liverpool in general inspired me a lot. People have always been my main source of inspiration and I think that the people I met through LIPA, being able to form bands, rehearse, try out ideas and just sing and dance and play with other creatives is when you evolve and find yourself musically and in general. Also, being alone in new places and writing lyrics alone about people and life has always been my main source to my true self and true writing. 
You've certainly accomplished a lot in the last few years with success both on screen and as an artist. Looking back so far, what would you say is your proudest moment and what is something that you've learnt along the way?
Thank you! I find my true self in music. I like to say that acting is the extravert version of me while music is the introvert version of me and that's because I think that acting, the work day-to-day and the community in acting is a much more extravert society, which I really do thrive in, but I have a side that needs to land and ground myself, and I find that in my music. I always write my own lyrics and melody and it has to be like that because I can't collaborate on melody and lyrics to write completely authentic music. It doesn't work that way for me and I think generally the most honest music has one main creator. Therefore, this far, my proudest moment was when I had a writing block, felt really shitty but ended up picking up the guitar and writing Candles all on my own from chords, to melody, to lyrics. It was as if the song already lived inside me and I just had to sing it and write it down, and it is still my favourite one of the EP because I know how true it is to me. And it stands as my proudest moment because my music is really my own therapy, and writing alone gives me confidence in myself regardless of peoples opinions and feedback. My music is not really meant for someone else, Its just a bonus when people find «home» in it too:)
Lastly, what can fans expect from Resa Saffa Park in 2022?
We are releasing my EP on the 18th of February with two new music videos! One for my single Tendencies coming came out on the 4th of February and one I made myself for one of my songs called Little Darling. We are playing a headline show in Oslo on the 25th of February, and a festival in Denmark in May. My goal is to play as much live music as possible and hoping that the pandemic will disappear soon cause I've HAD IT. Maybe by the end of 2022 perhaps people will know me best as Resa Saffa Park rather than Saxa Jutul from Ragnarok. One can hope 😀
Spaces is out now, follow Resa Saffa Park via @therrmerr
Interview Dean Benzaken