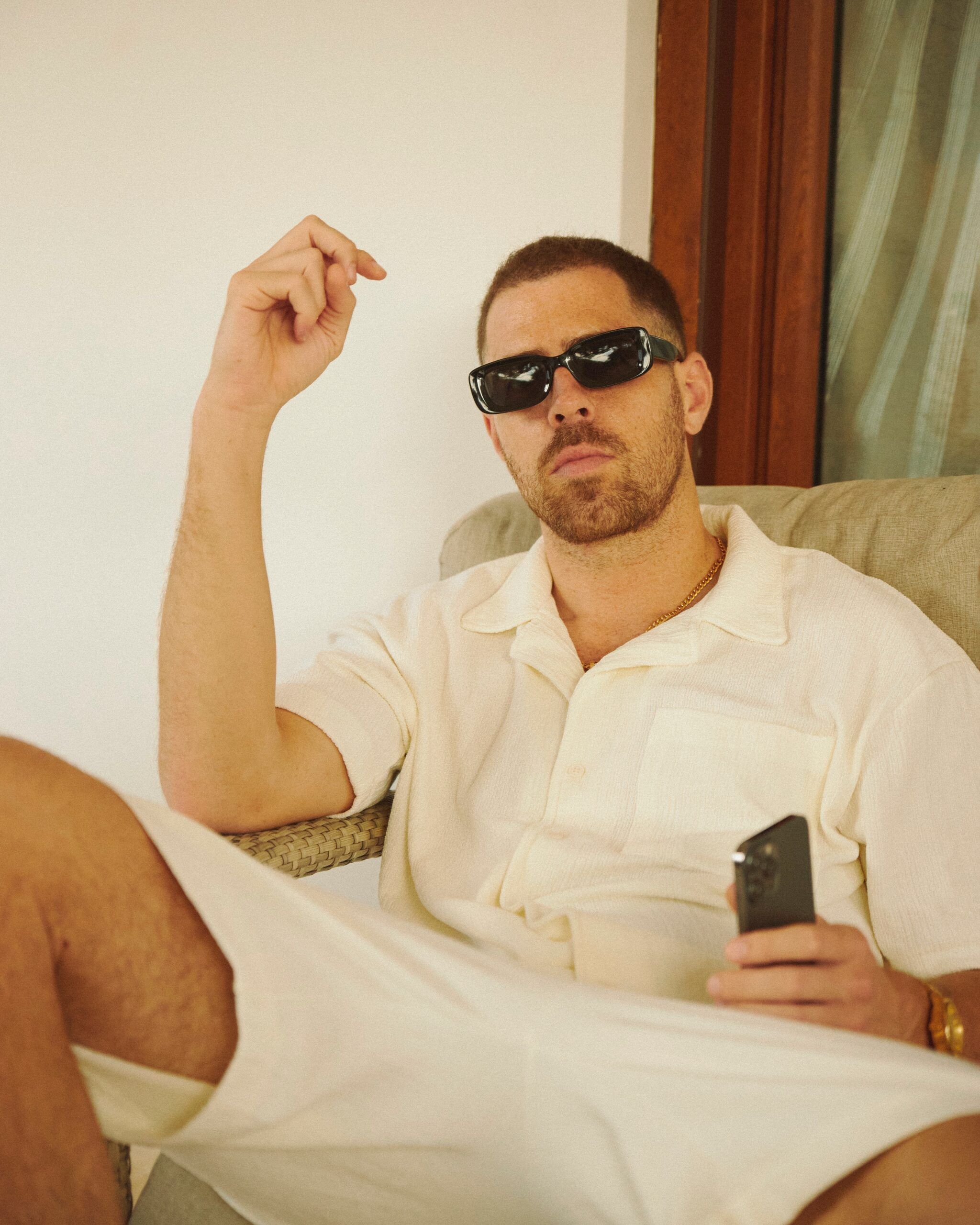 Richie Campbell
Richie Campbell is one of Portugal's biggest, most successful artists – and rightly so.
The 27th of April 2023 saw Richie perform at Portugal's biggest arena – and one of the biggest in Europe – the Altice arena. It holds up to 17,000 fans and was a sold-out event. Campbell started the night with a wonderful gospel choir that entranced us from the get-go, the whole production for the evening was very impressive and with all of Richie's special guests, showed him as artist who understands his platform and wants to use it to bring other artists on. Slow J joined Richie on the track Water while Gson accompanied for a track from the new album Tsunami. A memorable moment came in the form of Plutonio, Yuri N5, Lord XIV, and Dengaz joining Richie in an intimate setting which was dedicated to his label and agency, Bridgetown. Sitting on a sofa for the acoustic version of his first big hit, Blame It On Me, the group then began a medley comprised of songs from his label's various artists.
The huge show was the first time Richie has played songs from his new album Heartbreak & Other Stories alongside and was his first chance to see how fans truly feel about the release which, spoiler alert, they like it a lot. Richie also took us through hits from the last 10 years of his career. As Campbell's smooth voice filled the arena, I knew we were in for a good night and you can tell people had been anticipating this event for a while. Richie grew up listening to his mother's favourite genre, reggae, alongside his dad's more soul-inspired taste. He cites his inspirations as being everyone from Bob Marley and Stevie Wonder, to his all-time favourite artist, Vybz Cartel. As Richie began his career ten years ago, he started exclusively making reggae music with his first two records My Path and The 876 before releasing his breakthrough record, Lisboa, in 2017. The album was refreshingly new for him and acted as a change of direction. Taking on a more R&B sound is something he recalls being a very natural thing and means these days he's making music 100% true to himself and what he wants to release. Being hailed as one of Portugal's most important artists, Richie has already received high acclaim for his releases and has landed himself three platinum singles in Portugal alongside his album Lisboa being the most streamed album in the country for 2018. 
1883 Magazine's Gabi Oates flew out to Portugal to attend Richie Campbell's huge show at the Altice Arena and have a chat with him about his new record, why he decided to follow a more R&B route, and what's next for the successful Portuguese artist.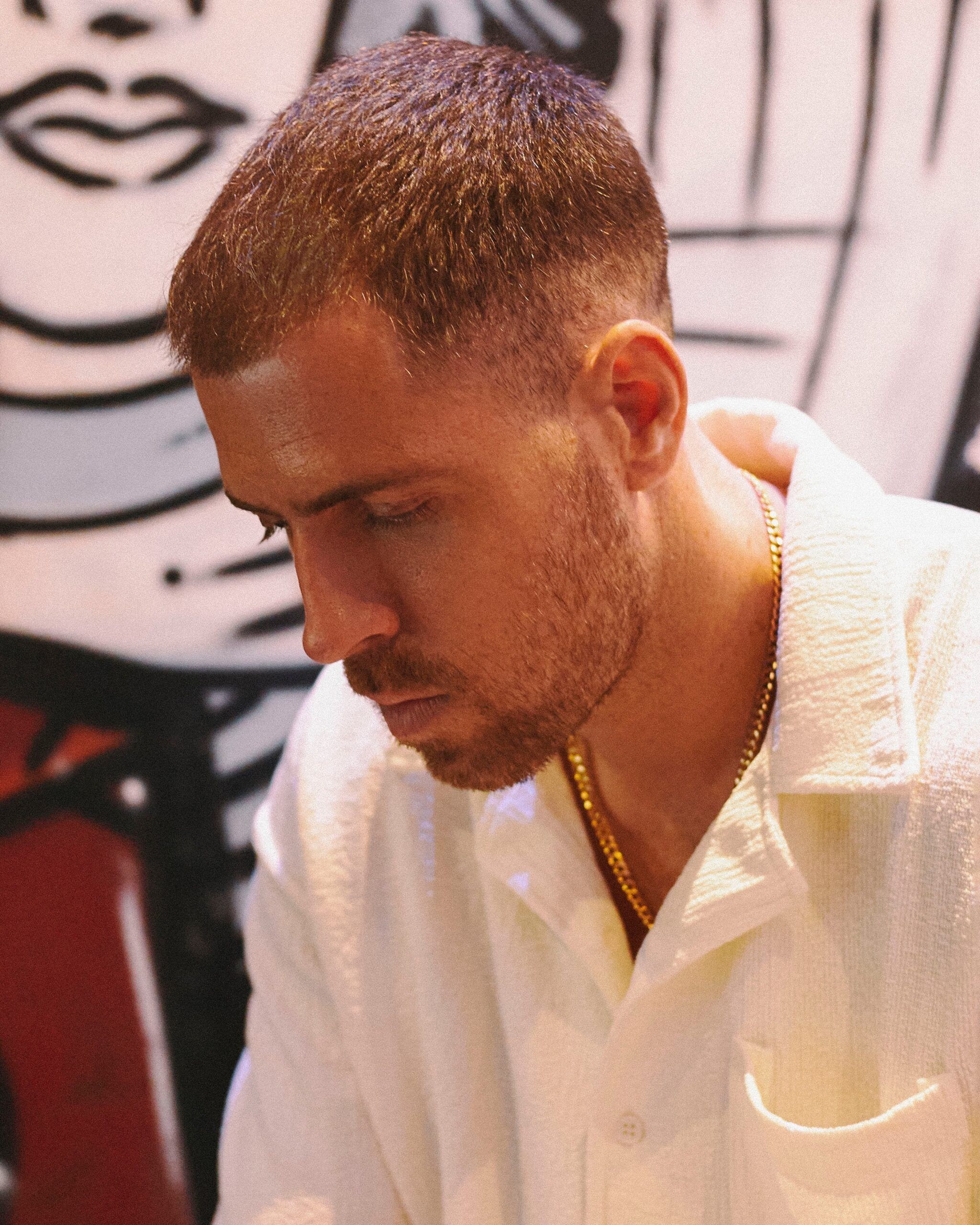 Hi Richie, thank you so much for taking the time to speak with 1883 Magazine ahead of your huge show tonight at the Altice arena – the biggest in Portugal and one of the biggest indoor venues in Europe. Firstly, how are you feeling? Are you looking forward to the show?
I'm Feeling great. I feel like people around me are more nervous than I am, they're trying to get me nervous. Everybody was calling me this morning saying "Are you okay? You feeling good?" And I was like "Yo stop" because I'm doing my own thing. I went to the beach this morning, took a dive, and just walked around a little bit. I was nervous last time, but then when I stepped off stage, I realised it's the easiest show you could have. There are 17,000 people here to see you. You don't really have to convince anyone. So I'm really just trying to stay not nervous and be present so I can enjoy this. 
You have very recently released your new album Heartbreak & Other Stories, can you talk us through how the initial idea for the album came about and some of the themes you explore within it? 
I didn't think of the album as a story. I didn't plan it before I did the songs, I don't usually do that. My concern is more is having an album that has a variety of genres, tempos, and melodies, not necessarily telling a story. When we started getting the songs together, I figured out we have about 80% love songs and then 20% of my other stuff I do is some social commentary or like speaking about my my situation often in the present. So I just came up with the concept of heartbreaks and heartbreak and other stories because there was there was more it's more of a love song album than my previous album. So I feel like heartbreak and other stories kind of fits well and explains the theme.
Tell me what the reaction has been like… 
I'm waiting to see tonight because it's my first show since I dropped the album. I don't I don't really like to judge the results through social media. Streaming is good and the streams have been doing great, but I just I'm just waiting to see which songs people are going to react to the most. Because I think it's easy to like get lost in Twitter and be trying to get a good conclusion on something that can only be felt. Otherwise, i would just be refreshing Twitter and Instagram like "This is not enough"
You are hailed as one of Portugal's most important artists having already achieved so much, particularly with your critically acclaimed 2017 breakthrough album Lisboa which became Portugal's most streamed album in 2018 and garnered three platinum singles in Portugal. When gearing up to release the album, did you have any idea it would resonate with people the way it did? What were your hopes for the record prior to its release?
I was scared to drop that album because the previous two abums were strictly Reggae And if you know anything about Reggae, people who like Reggae are usually a little bit defensive about their artists and their music. So when I decided to change my sound I knew I was gonna have a few problems with some people. So I was I was really scared because I didn't know if my audience was gonna like my new sound. So it was risky but I did it 100% For me, because I I felt like the music that I was making wasn't 100% of who I am. So I felt like even if I lose most of my audience and I just get like a few at least those are the ones that are going to understand me. And also so I just took that leap. And, and again it was it was a big lesson because taking that leap, took my career to a whole new level. And yeah, so I'm now very comfortable with experimenting and changing sounds. And that's a great place to be as an artist.
You mentioned in an interview in 2020, your album Lisboa was a stepping stone in terms of finding your 'sound' so whatever came next is probably perfect, do you think this new record is just that – a perfect example of your sound and what you want to create?
I think I see this album as the last one, but done well, you know? like, I think the last one I was just experimenting. And I feel like now I've got to a place where I've got the right team around me in terms of producers in terms of management and I can really say that this album is definitely 100% myself.
Do you think you will continue in this direction? Will you always be experimenting or do you think you have found your sound? 
No, I think so. Some of the styles of music that I make, I want to keep doing because people like those types of songs. But being myself is evolving and changing and experimenting with new sounds. like I have a track on there called Floating which is like, Afrohouse. And I'm singing on it. I think everyone was saying that it sounds like a Sade song. So you know, so that's the type of stuff that really makes me keep wanting to make music and I need to be experimenting and evolve and otherwise, I'm gonna stop
For anyone who hasn't heard of you, how would you best describe yourself as an artist?
R&B Dancehall, with some afrobeat influences, is what I would say. But mainly R&B and dancehall, that's pretty much how I see myself.
Reggae has birthed so many genres – some people would be surprised by – and while you have said that you haven't left Reggae, your sound has definitely evolved. You started out heavily in the Jamaican-born genre before venturing into dancehall and your most recent releases are from a more R&B sound. You have previously mentioned, "Reggae is not in its best phase and, as a consumer, I'm not indifferent to that". I'm interested to hear more about your views regarding reggae in a commercial sense. Does this mean your transition to incorporate elements from dancehall and R&B in your work was a conscious decision more than a natural progression of your artistry? 
I hate that line. If you take it out of the conversation, it makes no sense. What I meant by it was even when I did my last reggae album, I wasn't listening to reggae anymore. The new reggae that was being made felt repetitive and I feel like some things are better left alone. Punk rock, for example, was great because of the time it was made and it's the same for reggae. Reggae is not the genre, reggae is the Jamaican music industry, and that's how Jamaican people see it too. 
Reggae encompasses everything that is made in Jamaica so to me reggae and dancehall are all the same thing so I don't think I left reggae. I left that particular type of reggae because the world are not listening to it right now and I'm not either so I don't feel like making it. 
As you said, it was quite a conscious decision for you to move away from that…
My last reggae album that I did was actually me going against myself and my instincts because I thought that's what people expected me to do. It wasn't really where my head was at and to this day I feel like it's my least favourite album. 
Speaking a bit more about Reggae, since you began your career in the early 2010s, have you seen the Reggae scene in Portugal evolve much?  Being described as one of the country's biggest names in the genre, you must have had a positive impact on its popularity here.
Yeah. My main concern when that happened was it was weird to me sometimes going into places like in the countryside, or be like, Thailand, I can't be an introduction to reggae, it shouldn't be me. So that's why I brought like, I did a lot of songs with some reggae artists and I tried to bring them as much as I could on tour with me. I tried to bring them with me on tour here in Portugal. But at the same time, like a lot of these artists started coming to Portugal to perform themselves, there was a big group. At a certain time, Portugal had something like five reggae festivals in such a small country. So reggae was mainstream for a long time
Let's take it back to the beginning. You said growing up, your mother would always play Reggae music, I'm interested to know when you knew you wanted to have a career in music and what initially led you to create within that genre. Who have been some of your biggest influences be it in Reggae or any genre?
I would say, growing up, definitely Bob Marley, Jacob Miller, Garnett Silk, Dennis Brown, and Alton Ellis. These are the artists my mother used to play all the time. My dad would play things like Stevie Wonder and some solo artists, some blues. But myself, my favourite artist of all time is Vybz Cartel. I have learnt a lot of strategy and career planning from him so I can only hope to last as long as he has on the top of his game. That's basically my biggest inspiration in music. 
You are the co-founder of the biggest independent label and agency in Portugal, Bridgetown, a publishing house that features some of the most prominent and promising Portuguese artists. Tell us a bit more about your vision for the project; what were your initial goals and how it has evolved in the almost 10 years since? 
I used to see a lot of talent in Portugal go to waste because the industry is just very primitive and there's a lot of elitism in the industry. Radios and labels used to choose who they wanted to promote it and it was very hard for people. Hip-hop music probably only started here about eight years ago so because I did everything outside of the system so to speak ,I know I could work with other artist and help them forge their own way without having to conform to how the radio or labels want them to make music. And in those years what happened was most our artists had become mainstream artists in the country and by doing that in your own terms, you get to a point where labels are your partner, radio is your partner, promoters are your partner… you're not trying to satisfy these big players in the industry so you can hold your own and you can create a long standing career that's sustainable and change yours and your families future which is what I'm all about. If I meet an artist that I like as a person who I think deserves to be at a different place to what he is right now then that's the person I'm going to sign and work with until he gets what he deserves.  
Finally, after tonight what is next for you? What are some goals you have for the next few years? 
I'm really focusing on spending more time in the UK and continuing to go to Jamaica. What I'm going to try to do it promote my work in the UK and also go to Jamaica as much as I can because I feel like so much music reaches the world through Jamaica so if I'm there, then the rest of the world is going to see it. 
Follow Richie Campbell @richiecampbell
Interview by Gabi Oates