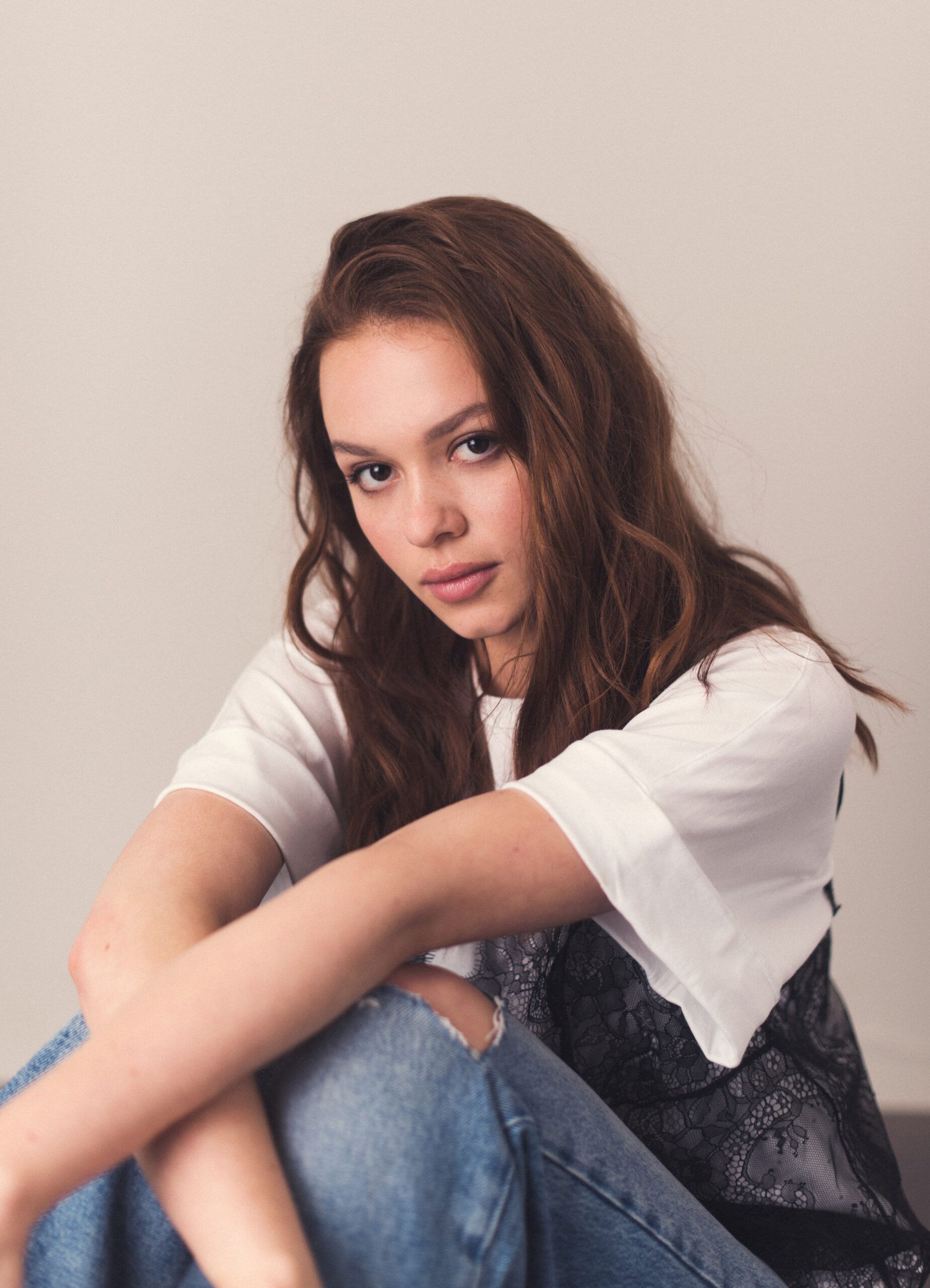 Sadie Soverall
What does the world need now more than ever? Escapism, fantasy, fairies and third-world dimensions. With the additional bonus of supernatural teenagers discovering life-long friendships and new lovers, of course.
Look no further than Netflix's newest release; Fate: The Winx Saga, that jumped to number one in both the UK and the US on Netflix, following its release on last Friday. The mystical drama has a vivacious leading female cast, that includes the beguiling Sadie Soverall. With Brian Young at the helm – the co-producer of the superlative series The Vampire Diaries – the show is on to a spellbinding start. 
Based on The Winx Club, the Italian cartoon created by Iginio Straffi, the adaption follows wingless fairies and "specialists" – trainee warriors – who study how to control their powers at Alfea boarding school in the Otherworld; another realm, as they navigate teenage life. One of the most mischievous characters of the show is Beatrix, the devious badass played by Soverall. Inspired by the Trix sisters, a trio of witches who misuse their powers, Beatrix, who has electric powers, is introduced as the rebel of the show; from the very first episode. 
Witty, sharp and enchanting, Sadie brings her troublesome character to life in a role very different from her true self, she told us. This role will be the second and most prominent screen role for the young actress, having been scouted whilst at school by her agent. We caught up with the bewitching actress; who is a complete contrast to her wayward character at her home over Zoom, in South London.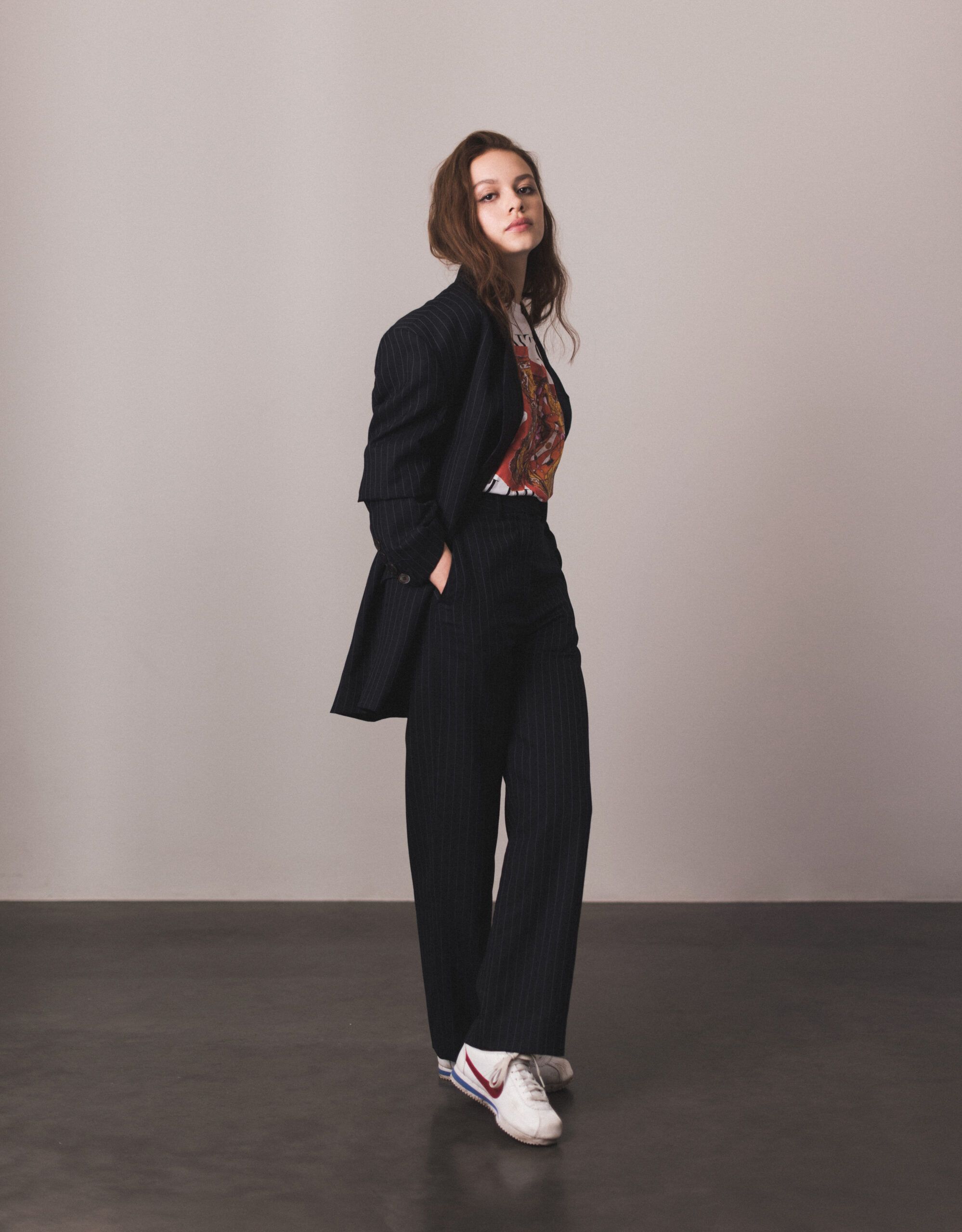 Congrats on the release of Fate: The Winx Saga! Can you tell our readers a bit about the show?
Thank you! It's about five friends navigating life through love, friendship and rivalries, whilst also having to deal with magic, monsters and all these weird, other worldly things. It's something that's accessible for everyone and offers some escapism.
You play the role of Beatrix, a conniving character in the show. What intrigued you most about her?
She's such a different character to me. I love playing characters that are just complete opposites and that you can really play with. When I got the script initially I knew exactly how I'd play her. I love those moments because you rarely get to play the characters that you absolutely know how to play. It was so much fun playing someone like her. I can't even describe it, there's just such a connection. 
Do you relate to Beatrix in any way?
I wouldn't say I agree with what she does but I really admire her confidence. That's something I've really lacked at some points in my life. She's a young girl who's very powerful and very confident, so that's what I latched onto.
How did you get into character and prepare for the role?
Creating a playlist for her was one of the things I did to help me focus and get into her mind on set. It can be quite busy so it's nice to take five minutes where you can listen to her music and transform. Before filming, we also had a workshop where we prepared for our roles by doing physical exercises and improvisations. We discovered how our powers physically manifested, which was useful not just figuring out the characters for ourselves, but for navigating and understanding the relationships between the characters. 
The show has been likened to Riverdale, The Vampire Diaries and even the inescapable comparison with the land of Harry Potter. Yet the heart of this show is very much a coming of age teen drama. What do you hope young fans take away from the show?
I hope they'll see that every character in the show finds themselves and figures out something about who they are or delves into their past and are able to take the reins on their future. I hope that's something that fans take from it, whether it's the confidence from Beatrix or finding out about your past and who you are, as Bloom does.
How was it working with Brian Young, who worked on The Vampire Diaries?
It was great. I'm also a huge big fan of The Vampire Diaries so that was cool! He's got such a vision for the show and it was great working with someone that was so passionate.
How did you find out about the role?
I was doing a few drama lessons at the time when I had the audition. I really liked the role but I just thought; it's just another audition. I've just got to do it and not get too attached. Then I went on holiday a few weeks later and my agent called me and said I had a recall and I needed to get back to London. So, I went back and did the chemistry read and then came back on holiday as we still had a few weeks left. They called me whilst I was still on holiday and told me I'd got the role. The first role that I got in Rose Plays Julia I also found out when I was on holiday too, so it's a good omen!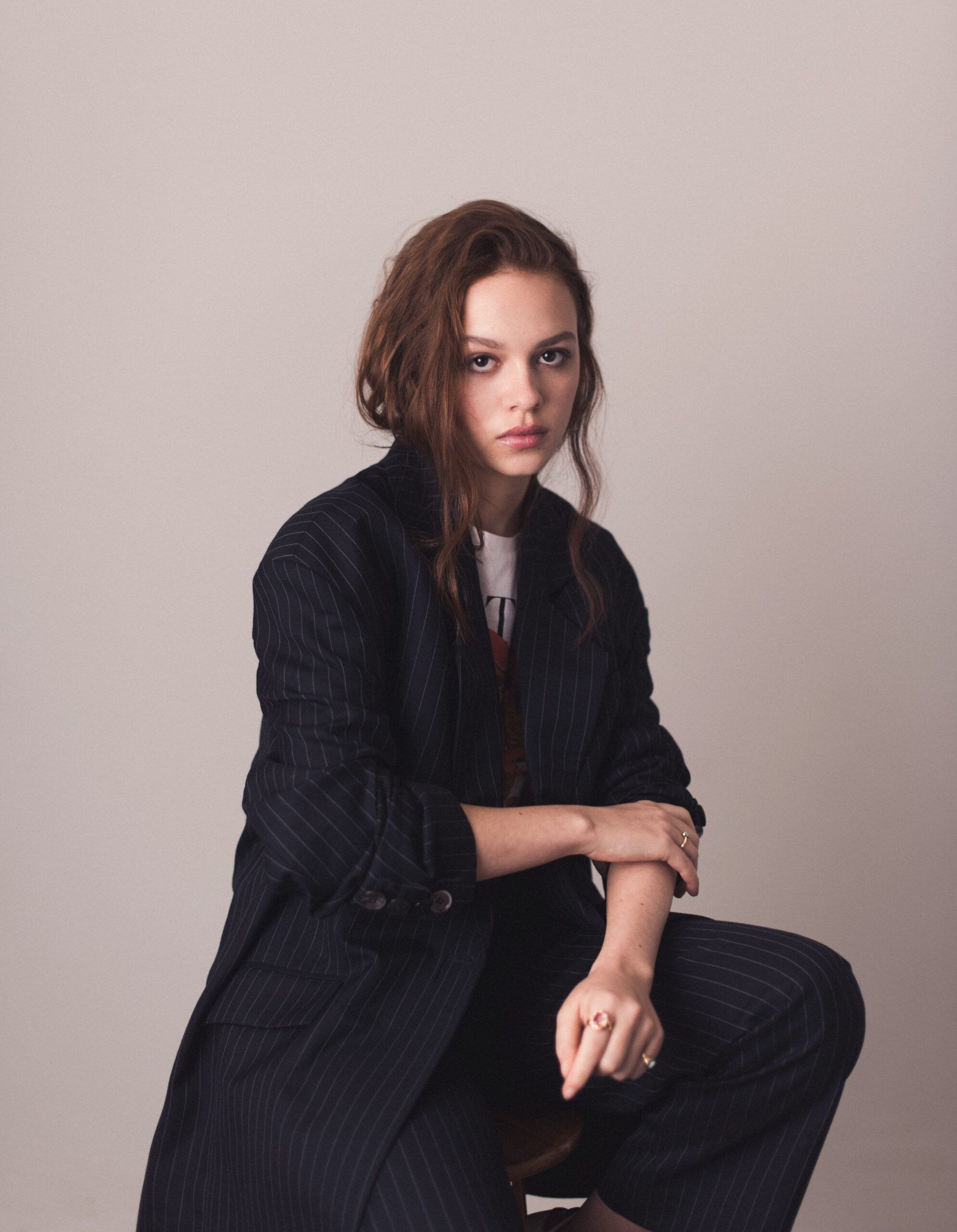 Had you done much acting before you got the role, were you acting at school?
Yeah, school is where my agent first spotted me, through a play. I always loved acting and tried to do as much as possible.
This show is based off The Winx Club, shown on Nickelodeon. Did you watch the original show growing up?
I think I was the age group that just missed it, so I didn't watch it growing up. The show is very different from the cartoon, it's just based on it, so I didn't have to watch too much of it for research. It's a cool cartoon though, I love my original characters in it.
Do you think that fans of the original cartoon will watch the new Netflix adaption?
The show has such a passionate fan base, which is amazing. It's nice because it's completely different, it's a reimagining of the original cartoon. They'll see some characters and places that they recognise, but also some new ones. I think they'll be surprised in a really nice way.
What can fans of The Winx Club expect?
They can expect to see Bloom the main protagonist and Stella. They can expect a lot of the original locations, like Alfea and some mentions of Solaria. They're also going to meet a lot of new villains and monsters as well as new characters like mine. I hope they like all the differences and new things that come up.
The boarding school and most of the scenes were shot at the beautiful Kilruddery House in Bray. How was filming in Ireland?
I think we were filming for about three months. It was amazing because I've never properly lived away from home before! I was seventeen at the time, so I had a chaperone with me which was useful. I was coming to and from school the whole time. I was in my last year of A-Levels at the time, so it was very stressful. I was going to and from during the week and weekend, dependent on the schedule. It was very stressful but it was a nice stress to have. It was like living two lives. One day I was at school and the next I was on set, doing what I love. It was crazy but fun! We all got on so well, me and all the girls and everyone on set.
What an amazing experience! When was this filmed?
Gosh, it must have been filmed in the winter of 2019.
Just before the pandemic then!
Yeah!
Is there any discussion of a second series yet?
I hope so! I hope if there is, we get to find out a bit more about Beatrix's past because I'd love to know what happens.
What would be the next role that you'd hope to explore?
Oooh I don't know. I haven't thought of that before, good question. I'd love to do an independent film or something like that. Something that's completely different.
Would you be interested in stage work or are you set on film?
I'd honestly be up for anything! I love different things about stage, film and TV. I'd love to explore each one in-depth as much as I can.
With the hope that Covid allows us to venture outside at some point this year, what do you have planned for 2021?
It's such an exciting time right now and I do have a few things but I can't really talk about them right now. I'm also just so excited that the industry is coming back and that things are coming back after such an awful time. I think this year will be a good one.
Sadie stars in Fate: The Winx Saga. All episodes available on Netflix from the 22nd of January
Interview Miranda Bunnis
Photographer ByPip
Styling Anna Hughes-Chamberlain
Hair Narad Kutowaroo
Makeup Mirijana Vasovic