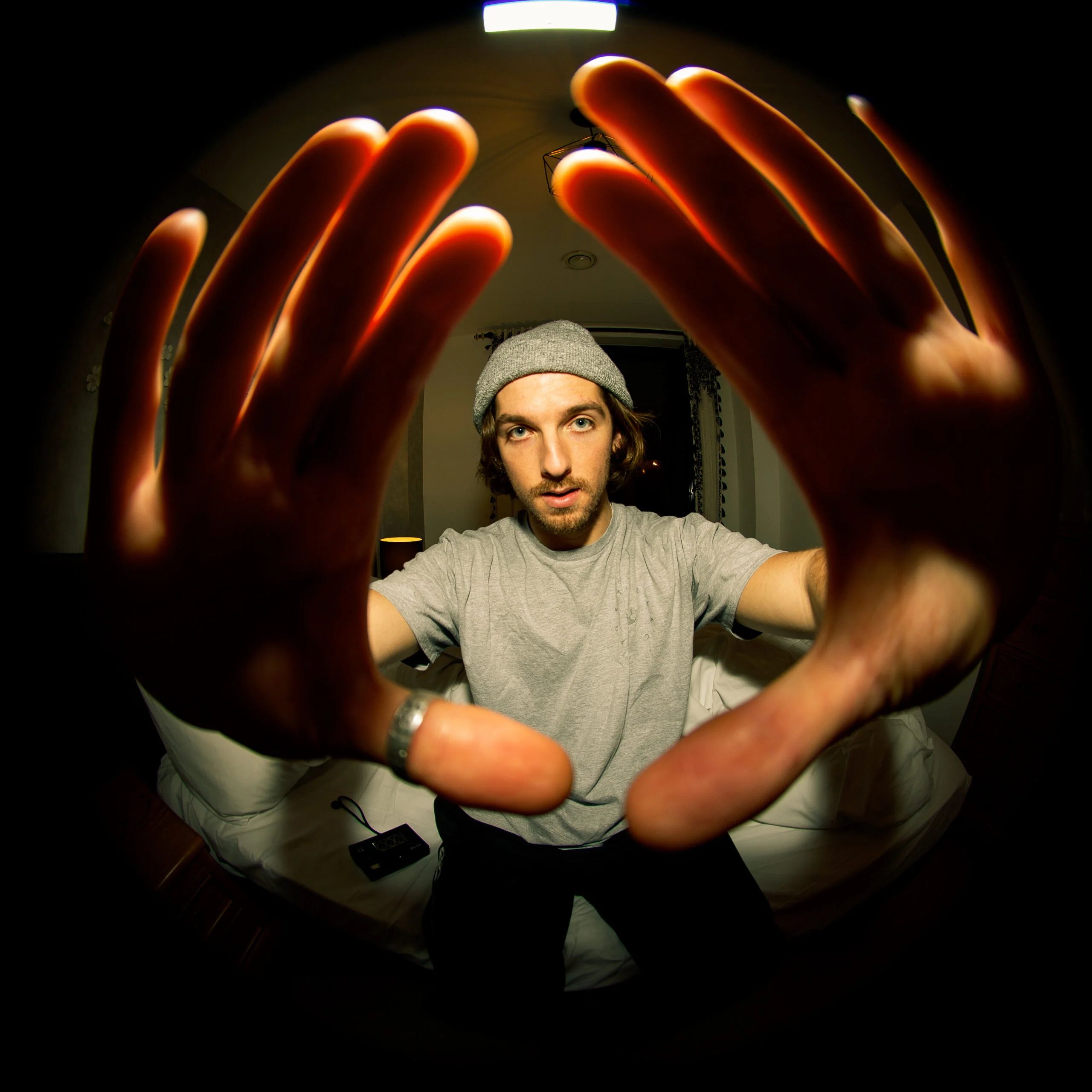 Sam Johnson – 'Are We There Yet?' – Track by Track
Rising artist, Sam Johnson, has returned with his sophomore EP 
Are We There Yet?
.
Ever since the London-based singer-songwriter burst onto the scene with his 2019 EP Eastcote, Sam Johnson has displayed a penchant for crafting beautiful acoustic tunes. Each track provokes feelings of warmth and nostalgia for your yesteryears. Now, with the release of Are We There Yet?, Sam's musical journey continues on a grander scale than before. The five-track EP contains a range of singles that were released last year, such as Peter Pan, Nineteen, Changes and The Kids Are Alright alongside the emotive new single Shoulder To Cry On.
Each track on Are we there yet? conjures up its own sprawling adventure, thanks to Sam's serene vocals, euphoric compositions, and vivid lyricism. It's an ambitious and bold EP that marks a pivotal moment in Sam Johnson's musical career so far; a highlight alongside Sam's recent announcement of joining the Ivors Academy Youth Council. Recorded at RAK Studios, the EP's production has deliberately been left almost raw to allow the artist's talent to shine through and you can easily draw comparisons to Bob Dylan or Ben Howard.
To celebrate the release of Are We There Yet?, Sam Johnson took 1883 Magazine through each track on the EP, diving into the choices he made for each song and the backstory of them.
1. PETER PAN
"Originally written for one of my friends as a tale of his struggles with addiction and depression, my friend and collaborator Odd Martin suggested that I write the song as if his life were my own and to therefore lyrically step into his shoes, prefacing every sentence with 'I'. Suddenly the song blossomed into an amalgamation of both our lives and experiences. Having grown up in the same town, gone to the same school, and shared lots of the same friends, my friend and I had been cut from a very similar cloth, and yet grown apart in our twenties. I likened his tale to one of my favourite novels; 'Peter Pan', and also my own fear of leaving childhood behind. Naming the song and constructing it's metaphor around the aforementioned "boy that never grew up" therefore seemed like the perfect antidote."
2. NINETEEN
"This one is a little more direct than the others. No hidden meaning here. It's a very literal and biographical throwback to my fairly hedonistic last few years of school. My friends and I seemed far more focused on smoking high grade than we did on getting high grades and it certainly showed in our A level results. Still, they were some of the best days of my life, and this is a regret free ode to them.
Interestingly though, I was born in 1995, and certainly not taking my final exams that year. The opening line 'flash back to ninety-five' can therefore be seen as a rare example on the EP where I gave myself artistic license to not be entirely honest, but instead allow some ambiguity because I liked the way the line sounded."
3. CHANGES
"This song was almost inevitable and a needed bit of closure to the 'coming of age' sentiment running throughout the EP. It starts with the realisation that a long-distance relationship I'd had for 6 years wasn't going to work out, but then beckons in the change that comes with that decision and the ramifications it will have on my life. Both exciting and daunting, this song really is, at its heart, an optimistic look to the future and all it might bring.
Moving to London, falling in love again, and following my dreams in music are the real touchstones of this song rather than a mournful look back on what could have been. It can be summed up by a little clip of audio that I'd ripped from a video on my phone and placed deep within the song's emotive middle 8, where my girlfriend says "You'll be fine Sammy, you're in safe hands".
4. SHOULDER TO CRY ON
"I wrote this for someone I was dating a while ago. It didn't last very long, but it was nice whilst it did. It was the usual situation of someone from the past affecting the present. She had a lot of walls and didn't want to get hurt again. I suppose the chorus's defining lyric 'When all you've ever known, has left you on your own, I'll be your shoulder to cry on' was an attempt to give her some comfort that I wouldn't do the same. I don't think it worked very well."
5. THE KIDS ARE ALRIGHT
"I wrote this song whilst looking over my friend Nick Atkinson's DVD collection for some inspiration during a couple of days in his studio 'The Barn' just north of London. I'd gone up there to escape the hustle and bustle of the city and spend a few creative days writing in the countryside. I spotted one of my favourite films 'Old Boy' on his shelf, and there in that moment conceived the first line of the song, 'Old boys, new tricks, and suburban Friday fun'.
From there I started looking back on my teenage years growing up in a small market town on the border of England and Wales and all the mischief my friends and I would get up to. When I then discovered Nick's copy of the 2010 movie 'The Kids Are Alright' it all made sense. It wrapped up the sentiment of the song perfectly for the defining line of the chorus. My friends and I were at times flawed and brilliant, at times stupid and inspired, but all the while we had our hearts in the right places. We were alright. I wanted to write the soundtrack to my youth, and this is it."
Follow Sam Johnson via @hellosamjohnson
Intro by Cameron Poole