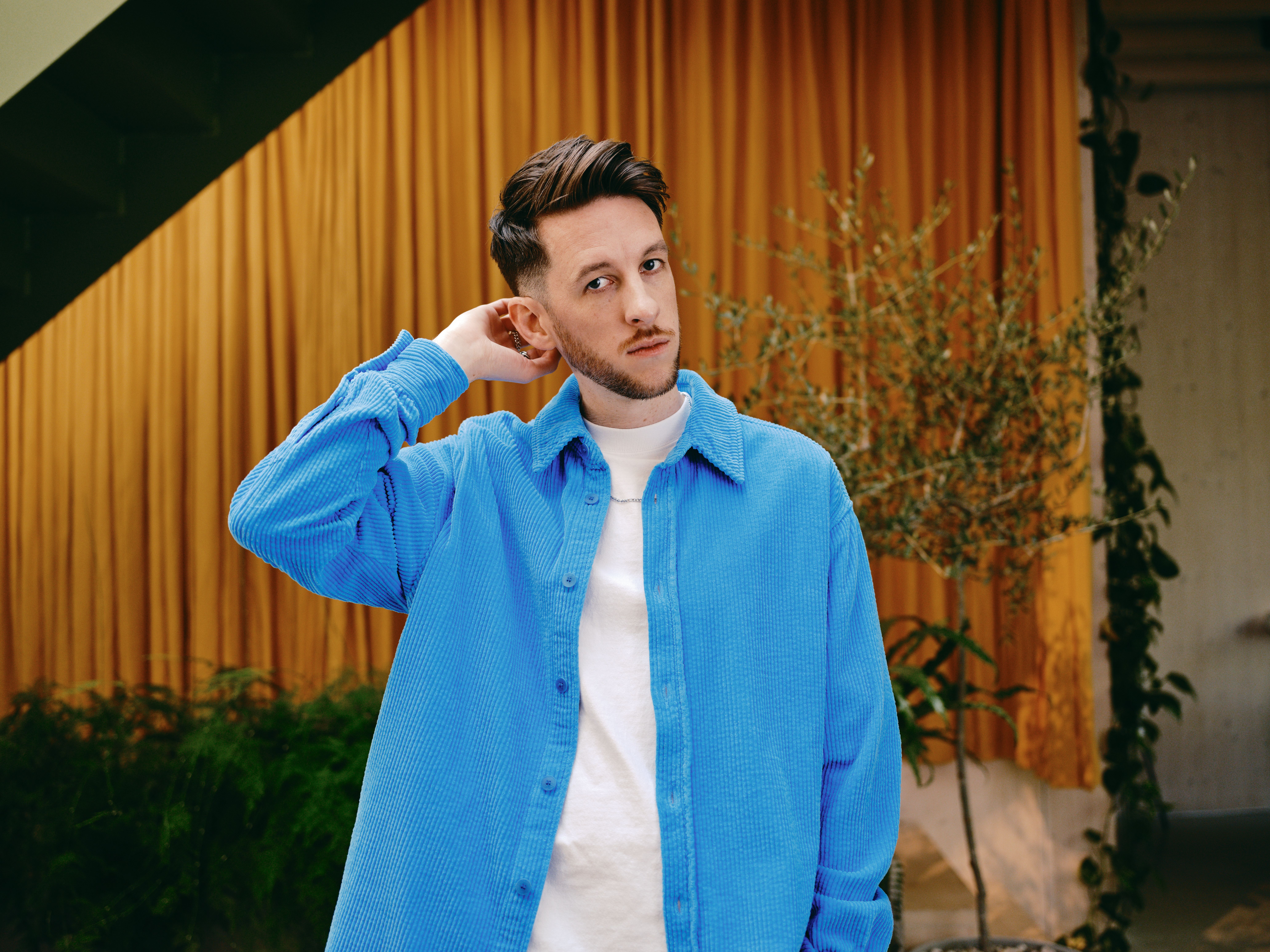 Sigala
Sigala's journey so far has been an impressive one: With eight UK Top 10 singles, a BRIT Nomination for Best Single for his previous hit 'Lullaby', seven global Platinum singles, nine global Gold singles, billions of streams and video views under his belt, his accolades are endless. Yet, he is not slowing down anytime soon. After having an incredible year last year, and kicking 2023 off strong with new fan favourite single Radio featuring MNEK, the British DJ and producer returns with not one, but two exciting new releases. 
The first announcement is his brand new single, Feels This Good x Mae Muller x Caity Baiser and featuring Stefflon Don, an instant feel-good earworm perfectly in time to say goodbye to winter season. The infectious track is also going to be part of his second announcement – Every Cloud – Silver Linings, which marks the first part of his full album release in September, and includes a variety of new tracks, including collaborations with the likes of David Guetta, Sam Ryder and Becky Hill. In addition to his new music, Sigala has also announced a long-awaited UK headline tour, which kicks off in Dublin on March 5th. The tour will take him to cities across the UK, including Manchester, Glasgow, and London. 
With this project, Sigala once again proves that he is going to continue to dominate the dance and pop music scene in the years to come with his infectious beats, buoyant melodies, and remarkable choice of featured artists. 1883 Magazine sits down with him and chats about the creative process of the album, artists sliding in his DMs and why he's not keen on skydiving. 
Part of your upcoming album, Every Cloud – Silver Linings, is out now! I read that you've worked on this album pretty much since your first one. With the previous one being so successful, did you feel some sort of pressure to make this one even better?
I feel like there was actually less pressure on this album. Historically, artists struggle with their second albums because if they have success on their first one, it's like, can we do this again? But to be honest, I'm so glad that I've had the success from the first album. This is just an opportunity to make more music that I love making and get it out there. And yeah, obviously there's some nerves about releasing any piece of music but that comes as part of the job. I'm actually just excited because my main goal is to put music out and this enables me to put a big chunk of music out at once.
How did a typical day in the studio look like for you when working on this album? 
Every day is very different in the studio. There's songs that were made 90% over Zoom during the pandemic. There's songs on there that I've made with the artist in person, which is kind of the perfect scenario. My track 'Radio' ft. MNEK was the first time we'd met and been in the studio together. And that was the first thing that came out when we started writing, that's such a great process when it happens like that. Sometimes, there are songs that I've written and then approached singers and artists to see if they want to get involved. But generally, I spend probably 20% working on the song and then 80% in complete solitude, working on productions. That's generally how my days go. 
That's super interesting. I feel like when you're a creative overall, it's so hard to have a streamlined process anyway. 
Yeah, I prefer a bit of chaos and just throw around stuff and then you just find a little gem amongst all this chaos and that's something we hold on to. And it's way less methodical. 
[Laughs] Chaos makes it more exciting anyway! So obviously you have collaborated with so many great artists, even on this project there are incredible features again. So when you're creating a track, do you already have someone in mind immediately or how do you usually select your collaborations? 
I usually have a list of people that I really want to work with and see if I can get in the studio with them. If they're local to the UK or even London, then obviously that's easier. And then if not, it's trying to organize a session when I'm travelling or if we're going to be in the same place at the same time and just logistically trying to make it work. It happens in all sorts of different ways. 
Is there someone who's still on your dream collaboration list? 
There's a few people that I've nearly collaborated with several times. Tiësto is one of them. We've had a couple of things we've worked on and nothing's got over the line yet. But I'm sure we'll find something that will get us there. So he's someone in the dance world that I'll hopefully be able to do something with. And then, I don't know in terms of new people, I need to have a think really, because I've managed to tick so many off. I feel like there hasn't been that many new artists around the last few years as well, and my dream scenario is working with new artists that are on the way up and being able to tap into the excitement of what they're doing and help propel them if I can, and it's an exciting new voice that people might not have necessarily heard on the radio. And then everyone kind of wins from it. That to me is far more interesting than using the same voices over and over again. So that's the ideal kind of way that I love doing it. Mimi Webb would be a cool person but she is not really collaborating with anyone, which is fair. And I did actually write with her a few years ago. Tom Grennan is another one that's been smashing it over the last couple of years. So I feel like probably one of those two, but there's not really new artists that are in the pop world that have come through in the last couple of years that excite me other than those two. 
So where do you usually find the talent, is it mainly through word of mouth? Being a producer you must listen to tons of music generally I suppose. 
I'm in the industry all the time so I hear people, and I'm like, who's that and I'll go check them out. And, I have a lot of people around me and I trust their opinions and they might mention someone to me and I'll go and check them out. Or it's people getting in touch on social media and then I'll be like, wow,  you're amazing or I'll hear them on maybe like one of the lesser known radio stations or playlists.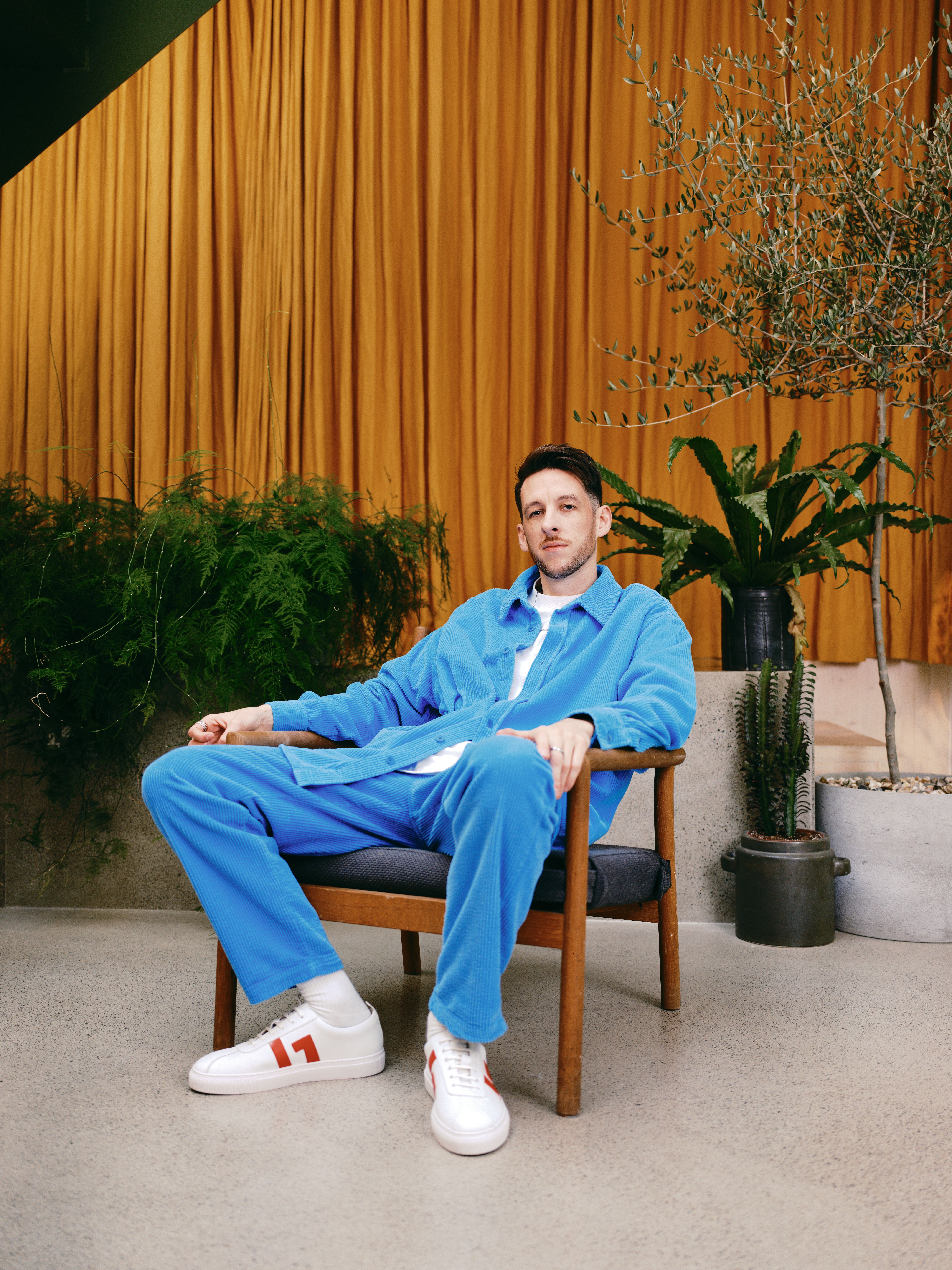 I can imagine you must get tons of requests on social media for collaborations! Do you actually go through your DM's regularly and check those songs out that people send you?
I do, for example a guy messaged me last year. He messaged me a video of him singing one of my tunes that I've put out last year, and I was like, oh my god, this guy has the most incredible voice, and I met him. I was like, you're amazing. He lives in the US, not exactly sure where but I was like, I'm going to be next door to you in Houston in like six months, and we actually organized to meet up, and we wrote a song. We wrote like two or three songs, and he's now somebody that I'm going to work with more this year, and that just came from him sending me a video on Instagram. I should have really made a TikTok of the whole journey of being in the studio with him to make the song, and also hearing about his struggles as well, because he's been working and working and working, and not really getting the exposure that he wants. That was the power of the internet. 
Oh I love that, you should have definitely documented it. Let's talk about your MNEK collaboration, Radio. I really like how you created two music videos with different endings. How did that whole idea come about?
Elliot Simpson came up with the main concept for the video, and instantly I was like, that's amazing. I like my music videos to have a concept and he did such a great job with that. And I don't know why exactly we chose to do the two endings. I think we'd discussed so many endings with this video, and they decided that they were going to film at least two, and then we could decide later, because they have to film that whole video in one day. I wasn't on site at the shoot so they would send them over for me to decide and I actually loved both. One of them was a little bit more depressing, a little bit tongue and cheek, and then there's the classic happy ending, and I thought it would be kind of cool if we could show off both of them. And then, we just decided that MNEK would release one on his channel, and the other one on my channel.
I think that is such an incredible idea, you don't see that a lot. And on Spotify, I saw that you launched that Radio Agony Aunt FM thing. 
That's more MNEK's thing so I was just giving my little involvement in it. I think it's really cool. It's something that he likes, to help people. It's nice to be involved. It's such a cool addition to the whole song release. 
Yeah, it's such a nice add-on. Obviously a lot of people know you as someone who produced lots of hits and being a top producer, but not really who you are behind the scenes. So what are some fun facts about you? 
I do quite a good job at keeping my life quite private, not that there's anything weird going on in my life that I need to keep private. It's actually really boring to be honest, I just go home and play computer games and chill out.  I've got a lovely girlfriend and a dog and we just hang out. It's nice to have that home life, especially after I've been travelling. My home life is very normal. I'm not too keen on going skydiving on the weekends, really.
You're not? I can imagine your day to day is busy, so it seems great that you can have that down time. Being so accomplished already, is imposter syndrome still a thing for you? 
Oh, yeah, absolutely. I think it's something that will never go away and you have to deal with it. And I don't think it's very uncommon in this industry. So yeah, it's just an ongoing thing that you have to learn ways of dealing with. And it kind of comes and goes out randomly. I guess you could be the most famous person in the world and still suffer a bit. And I think, the bigger you actually get as an artist is the worse that that gets. It doesn't resolve anything. The more success you have, you don't suddenly become more self-confident. 
That makes sense, I think being in the music industry in particular, it's so normal to have imposter syndrome. So, you're also going on tour soon. Is there any stop where you're most excited about and are you going to bring out some guests?
I was only just sort of working out what songs I'm going to play. Because obviously I want to do a nice mix of new stuff and tracks from the last couple of years. And, you know, my old, old classics. It's really difficult to pick what I'm going to play. And it will probably change night to night. As the tour goes on, I'll change things around. I would love to bring some artists with me and we usually make sure that we have some at the London show, because it's usually the easiest one to do. We haven't actually asked anyone yet so thank you for reminding me.
Sigala x Mae Muller x Caity Baiser ft. Stefflon Don – Feels This Good is out now. 
Interview Antonia Künzl