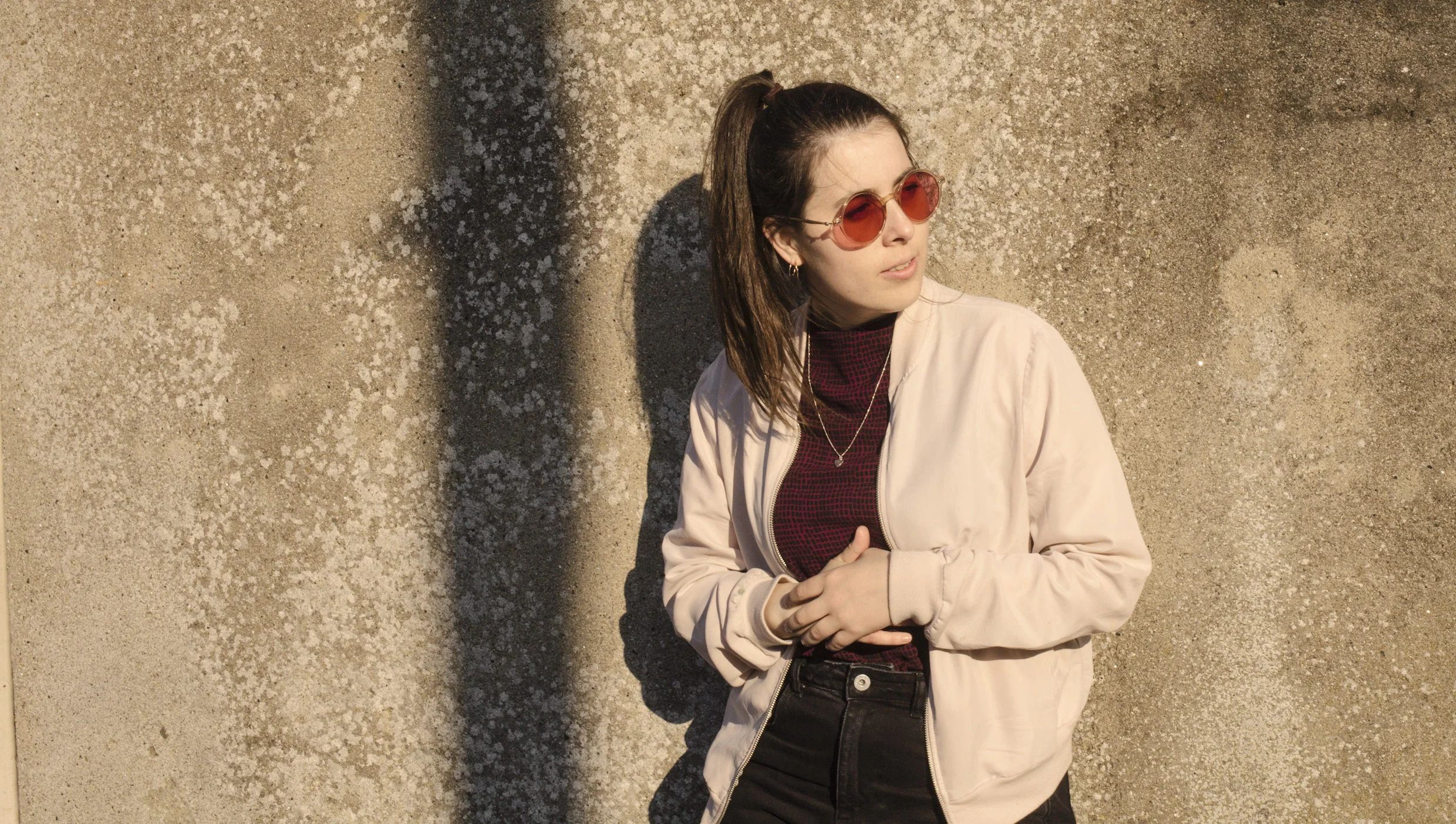 Sorcha Richardson
Dublin-based singer-songwriter Sorcha Richardson has debuted the titular track off her upcoming debut LP, First Prize Bravery, out November 8th. 
As the third single off the album, "First Prize Bravery" marks an eloquent study in nostalgia from an artist who has established herself as a songwriter to watch. Richardson's ability to build a series of quiet havens out of small moments—a summer drive through the desert, a phone call from a bus station—is mesmerizing, and a bit haunting. The thoughtfulness of her lyrics is matched by the precision of the single's production: that summer drive is remembered in the dead of winter, warm guitars soundtracking new feelings of coldness ("If I had your bravery/Maybe I wouldn't feel so blue"). 
"First Prize Bravery" showcases the poetic lyricism that also informed the piano-driven "Honey," which was composed in her childhood home and which she describes as "my attempt to articulate how it feels when somebody new comes into your life, very unexpectedly, and completely knocks you off your feet." It is a testament to Richardson's melodic vocals and the song's power that the live video for "Honey," filmed at Dublin's famed Windmill Lane Studios, feels as intimate as if it were recorded in her own living room. 
"First Prize Bravery" is available now, and check out the live video for "Honey" below.
[embedyt] https://www.youtube.com/watch?v=B3ev56yy4vo[/embedyt]
How did you decide that "First Prize Bravery" would be the titular track of your debut LP?
I decided upon it pretty late in the process. There were two others that I had been using before I decided upon "First Prize Bravery." Ultimately, that song just kind of encapsulates what the entire album is about for me; the beauty in life's mundane moments, the quiet, seemingly inconsequential days that, for whatever reason, you end up holding onto forever. And the realisation that there are some battles in life that you'll have to fight over and over again, and that just making the effort to continue to try and overcome whatever that is for you is something to be proud of. 
Can you tell us a bit about creating the song and the different production choices behind it?
I wrote this one in my bedroom in Dublin on acoustic guitar. I was listening to Pleasure by Feist loads at the time and so it started out sounding super low-fi with really raw acoustic guitars and vocals. Once I wrote the bass riff, I stripped a lot of the rest of it away, and the rest of the song came together relatively quickly. The arrangement stayed relatively close to the demo, more so than many of the other tracks, but Alex found a way to take those ideas and give them so much more space and clarity. We wanted it to feel quite repetitive and almost hypnotic and made a choice to hold off until quite late in the song before you hear the chorus in its full strength so that when it finally happens, it feels like a kind of catharsis. One of my favourite things about working with Alex is the way he writes and plays synth lines. It's often the last thing we add to a track before we finish it and it always just adds so much emotion and melancholy to it. I'm pretty sure the synth in the very last chorus is from a tiny Casio keyboard and to me that's almost the saddest moment on the album. Just that one really simple, wailing Casio keyboard, over the same chorus that you've been hearing for the fifth time. 
What was the writing and recording process for "Honey"? 
The song came together pretty quickly. I wrote it at the piano in the house I grew up in Dublin in winter. It was the first song I wrote after consciously deciding to make an album and writing it unlocked a lot of that process for me. I made a voice memo recording on my phone that night and the song itself didn't really change from that first demo. When it came to recording it, it was important to me that it still had a lot of the imperfections of my early phone recording. We set the band up in one room and tracked them playing it live together. The mics picked up so many sounds from the room, like the piano stool creaking and Alex's foot hitting the pedal, and we made sure to keep all of it in.
What inspired you to film a live video for the song?
This is probably the most important song on the album to me and I wanted to try and capture it in a way that felt close to the quietness of the day I wrote it. And it's not every day that you get to play a grand piano in an iconic studio in your hometown.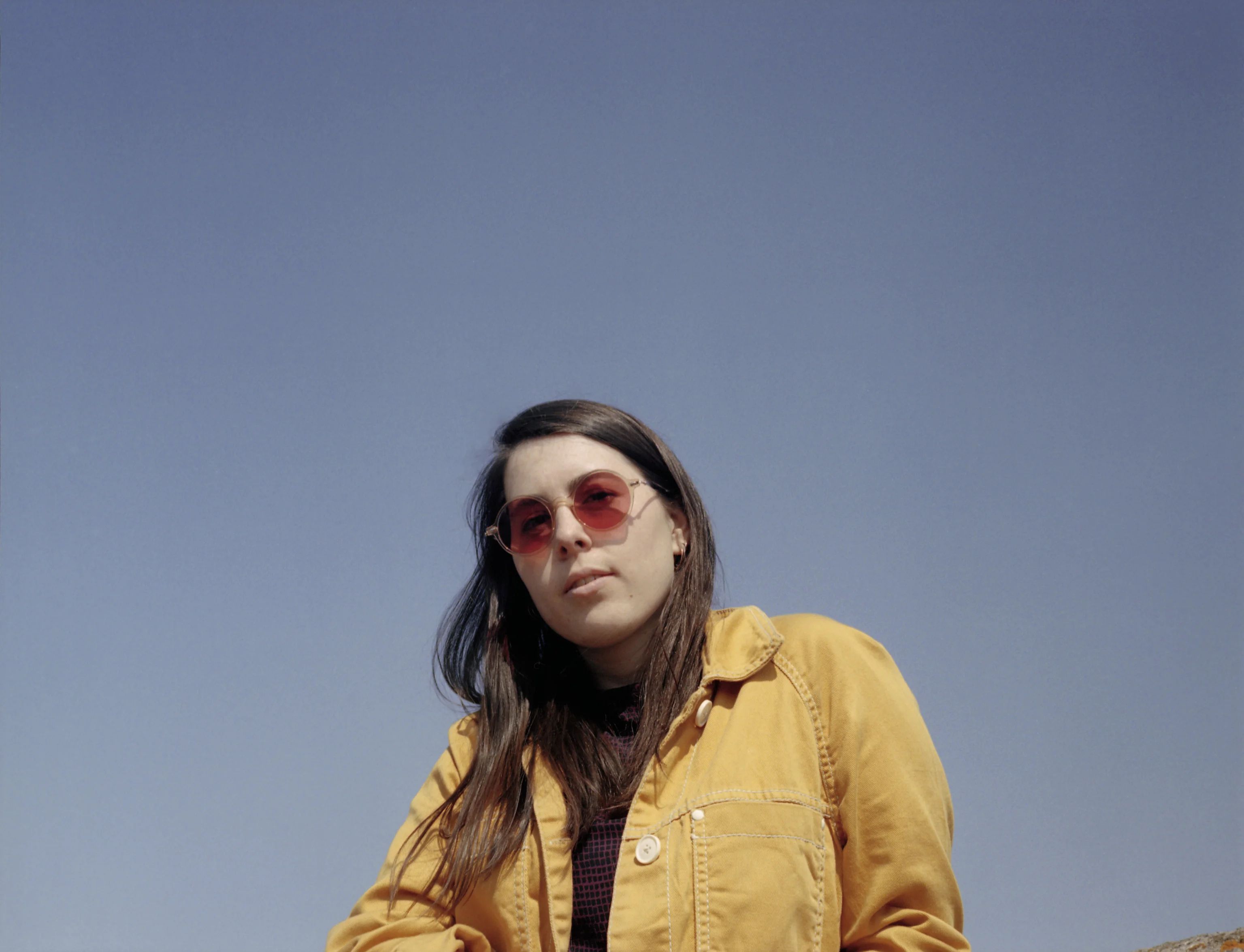 Did music and songwriting play a part in your life growing up? 
Definitely! My granddad gave me an old keyboard he was getting rid of when I was about seven and I used to write songs on that all the time. Then I started taking guitar lessons when I was eigh and drum lessons when I was ten, and I made bands with my friends from school around the same time as well. Once I started playing instruments and writing music I never really stopped. It's always been my favourite thing to do.
How would you define the sound of your upcoming LP, First Prize Bravery?
When we were working on the album, Alex, who produced it, said something about one of the songs sounding like a band on the top of a mountain, playing really quietly in the fog, and I've never been able to get that image out of my head. I think it sounds like a band playing together in an old motel, but some of the synths are broken and the TV is still on in the background.  
What have been some of your inspirations throughout the creation of the LP? 
My last days in New York before I left the city, my first few months back in Dublin when I was struggling to readjust here, the months that I spent back in LA to get a change of scene and all of the people who came in and out of my life during that time. Musically, I was listening to a lot of Feist, early Arcade Fire, The Beatles, and Sharon Van Etten when I was making it.
How did "Honey" help you shape what First Prize Bravery would become?
It just allowed me to break more rules in the way I was writing, because I was no longer trying to, at least subconsciously, write songs that would work as radio singles. I was more excited about "Honey" than I was about anything else I'd written in a really long time, so it just encouraged me to write what I wanted, regardless of what form it took. And it reminded me that some of the best songs are short vignettes that exist as part of a great world on an album and not necessarily perfect pop songs.  
As you release your new music, what do you hope listeners learn about you as an artist?
I try not to think about the listeners' perception too much. But I would hope that people would listen to the album and hear something from me that they haven't heard before. This is the most fully realised and confident execution of anything I've put out so if people can feel that, then that's great. But what I think is more important is that someone can listen to these songs and feel a little less alone in what they are going through. That's what my favourite songs do for me. 
Credits
interview by Juliana Ogarrio
photography Cáit Fahey