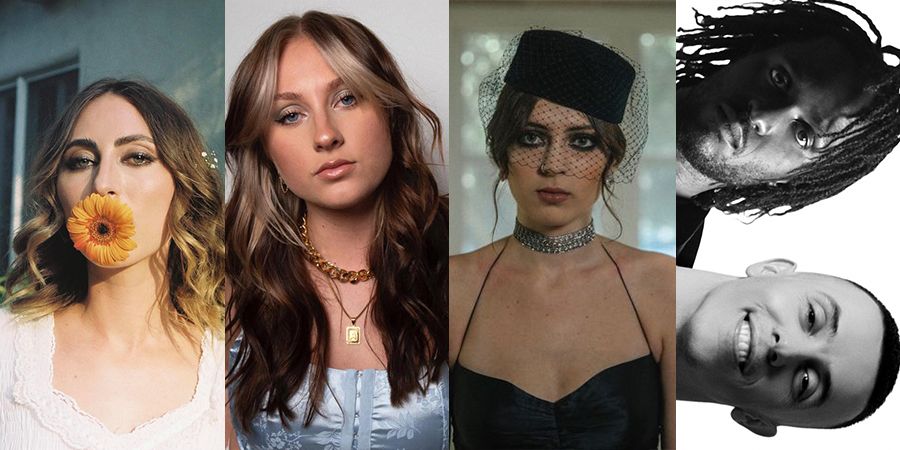 The 1883 Doomsday Playlist
The latest in new music from Jazzie Young, Ashley Kutcher, Lizzy McApline, Regard & Kwabs, and more on this week's 1883 playlist.
On this week's NMF playlist, Regard and Kwabs unite for a enthusiastic single Signals, LA-based singer-songwriter Jazzie Young embraces the zombies on her latest release, and 1883 fave Ashley Kutcher returns with her new single The Night You Left, a harrowing track about the demise of a relationship. The song in particular has thrived on TikTok due to the simple line "hyperventilating in a bathroom," and has garnered over 400k views since. Singer-songwriter Lizzy McAlpine grapples with the knowledge that her relationship is so toxic, its doomed from the start. New Virgin signee Lauran Hibberd releases her first single Charlie's Car since joining the new label, and Norwegian indie pop band Veps leans further into their knack for crafting introspective tracks with their latest single His Brother.
Elsewhere, electronic producer and multi-instrumentalist, Cktrl, has just dropped his new EP, Zero. The EP is tender exploration of love and EP closer "Safe" is a glorious mix of lush R&B vocals and sleek electronic textures. Vibrant pop artist, BEKA, is back with new single "Thorn". If you're a fan of serene vocals and nostalgic 80s synths, then you need check this one out. Metronomy have unveiled their new single "It's Good To Be Back" which is taken from their forthcoming seventh studio record, Small World. It's another classic sounding Metronomy tune. LA-based producer and singer, BIIANCO, has shared their new tune "A Resurrection of Sorts" ft. Kaleena Zanders. It's a soaring and upbeat dance track. BIIANCO's new project, Mixtape #2 is out now. Finally, DRUG COUPLE are a fresh and exciting duo consisting of Miles & Becca. "Lemon Trees" is the couple's debut single and it's a brilliant laid-back slice of indie-americana. 
Listen to all this and more in our Doomsday playlist now.