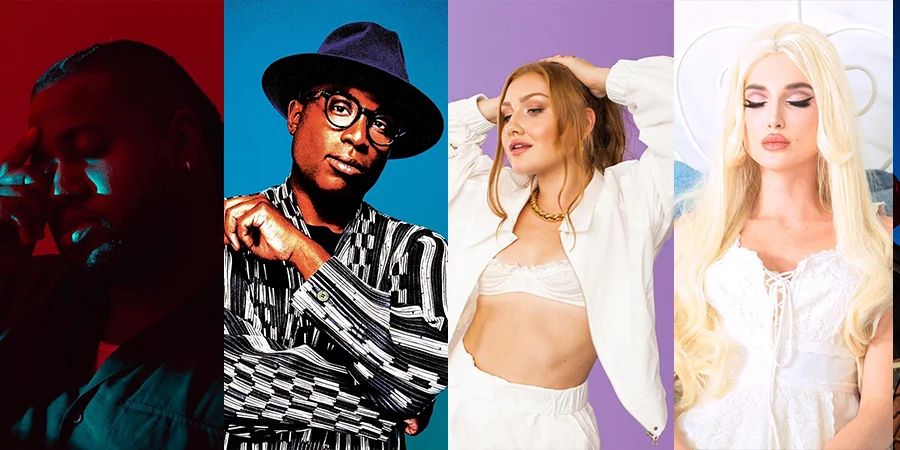 The 1883 Enlighten Playlist
Let these artists enlighten your mind & soul with these genre-bending, powerful tracks on this week's 1883 Playlist.
To enlighten someone is to give someone a greater understanding of an event or situation and these artists do just that in their own unique ways. Superstar Agnes brings us to church with her very own form of ABBA-infused disco on her latest genre-bending pop/dance single 'Fingers Crossed'. girl in red dropped 'rue', a track that dives into singer Marie's own mental health and how it impacts her loved ones, and rising Canadian superstar Olivia Lunny explores a brand new feeling with 'Something New'.
English country-pop duo Ward Thomas asks whether an ex-lover's new beau really is 'Meant to Be Me', critically acclaimed pianist Alexis Ffrench performs a soulful & poignant arrangement called 'Walk With Us' dedicated to the Black Lives Matter movement, and Chløë Black stuns with her ability to sing and rap in French and English in her track 'Sacrifice'.
Lorde's favourite singer Lontalius dropped 'Someone Will Be There For You', Billy Hammer brings us into his atmosphere with 'mirage', and Emmanuelle June explores her own dark world in her debut track 'Snake Spit'. Also on this week's playlist is TENDER, Xavier Omär, and Mimi Webb!
Check out this week's 1883 Playlist below!
playlist by Kelsey Barnes