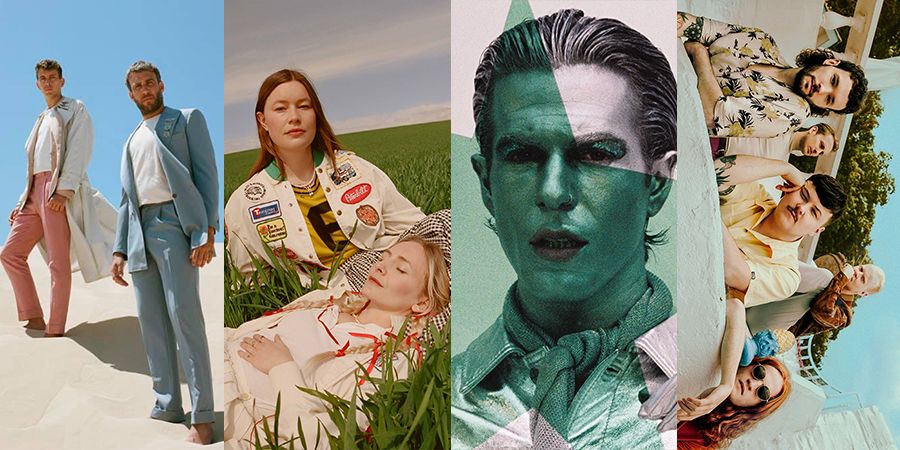 The 1883 Something Better Playlist
The latest in new music from The Neighbourhood, Anna Foye, Ella Rosa, Fizzy Blood & more on this week's 1883 playlist.
Let's kick off with the hottest new music from this week. "Ka Palaho Beach" feat. Dead Nature is the latest musical offering from the Leeds-based band, Fizzy Blood. It's the group's first single in over four years and it marks a brilliant new direction for the group as the five-piece take on a more lighter alt-rock/experimental sound. Indie singer-songwriter Etta Marcus has shared the gorgeous debut single "Hide & Seek" which is out today via Platoon. The track boasts stunning vocals, playful lyricism, and otherworldly melodies, thus making the end result an enthralling listen. If you're a fan of Bowie or Alexandra Savior, then you will love this new artist. LA's The Neighbourhood have finally released the long-awaited tune, "Fallen Star". It's a slow-burning and melodic track that features Jesse Rutherford's trademark R&B-eqsue vocals and atmospheric production. You can catch them on tour right now in the states or in Europe and the UK, winter 2022.
Rising pop artist Anna Foye releases her rebellion song — the punchy "Rattlesnake," written from a place where Foye felt confusion about her identity and resentment towards anyone around her who seemed comfortable with themselves."Wet Dream" is the newest track by one of the most exciting new acts around, Wet Leg. With "Wet Dream" being their second ever single, this buzzy band is only going to get bigger and bigger thanks to their quirky and fresh alt-rock sound. Production duo and electronic act Flight Facilities have shared the infectious new single, "Forever" feat. BROODS. It's a sonic delight that would go down a storm in any club. The duo's sophomore record of the same name is out now.
Check out all these tracks & more on this week's 1883 playlist.