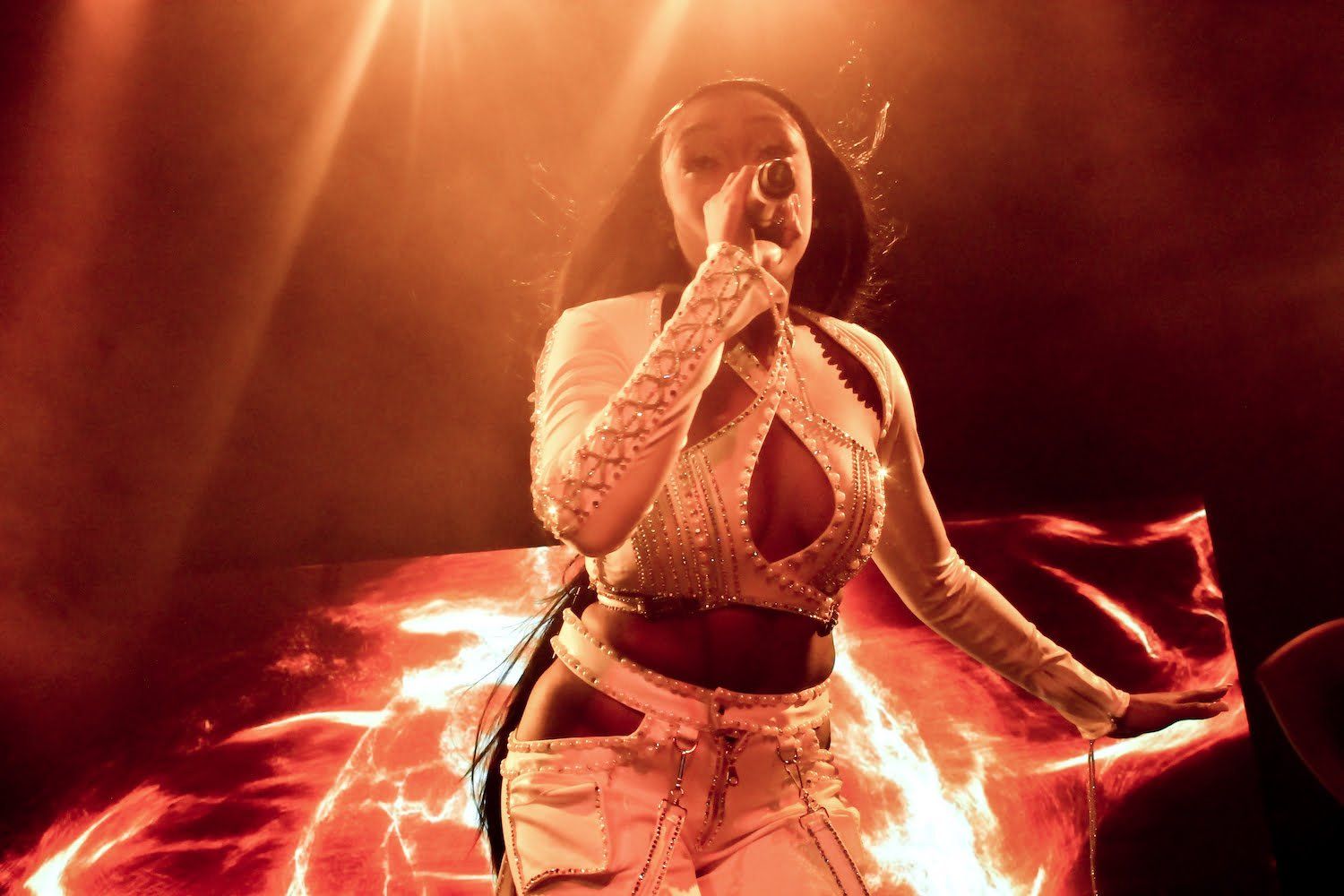 Tink
When Tink took the stage at O2 Islington Academy on the first of her two-night sold-out show where she closed out her Thanks 4 Nothing Tour, fans were line for line and bar for bar with her as she took them through a musical journey of her discography, which spans from her mixtape Winter's Diary from her latest release Thanks 4 Nothing. 
The Chicago-native singer has been at the cross-section of hip-hop and R&B since she started making music as a teen and has built her sound on an effortless combination for her. Songs like Fake Love, Toxic, Bonnie & Clyde, I Choose Me, and Heat of the Moment are a few examples of how Tink has built her sound based on the honesty and rawness she brings across from her music.
Always open and open to delve into deeper and more complex topics than just your typical love stories. She has never been shy of sharing that part of herself, and as seen by the way the crowd went wild for her, this has always been something that her fans have been able to see, recognize and love about her. Throughout the show, there was never a moment where the momentum went down. Or her having not played a show in the U.K. for the last five years, the show reaffirmed Tink's love for her fans and vice versa.
As she released her latest album, Thanks 4 Nothing, earlier this year, it serves as a counterbalance or the opposite to what was displayed on her last album, Pillow Talk, which was Tink in all her love glory. Here, Thanks 4 Nothing flows through heartbreak, self-awareness, self-empowerment and all those things. Songs like Toxic and Fake sit amongst others like Let Down My Guard and Tongue Tied, which paint a picture of Tink overall.
Catching up with Tink backstage, fresh off taking the stage and having a meet and greet with her fans. I spoke to her about everything from the album, what the tour has been like representing Chicago and more.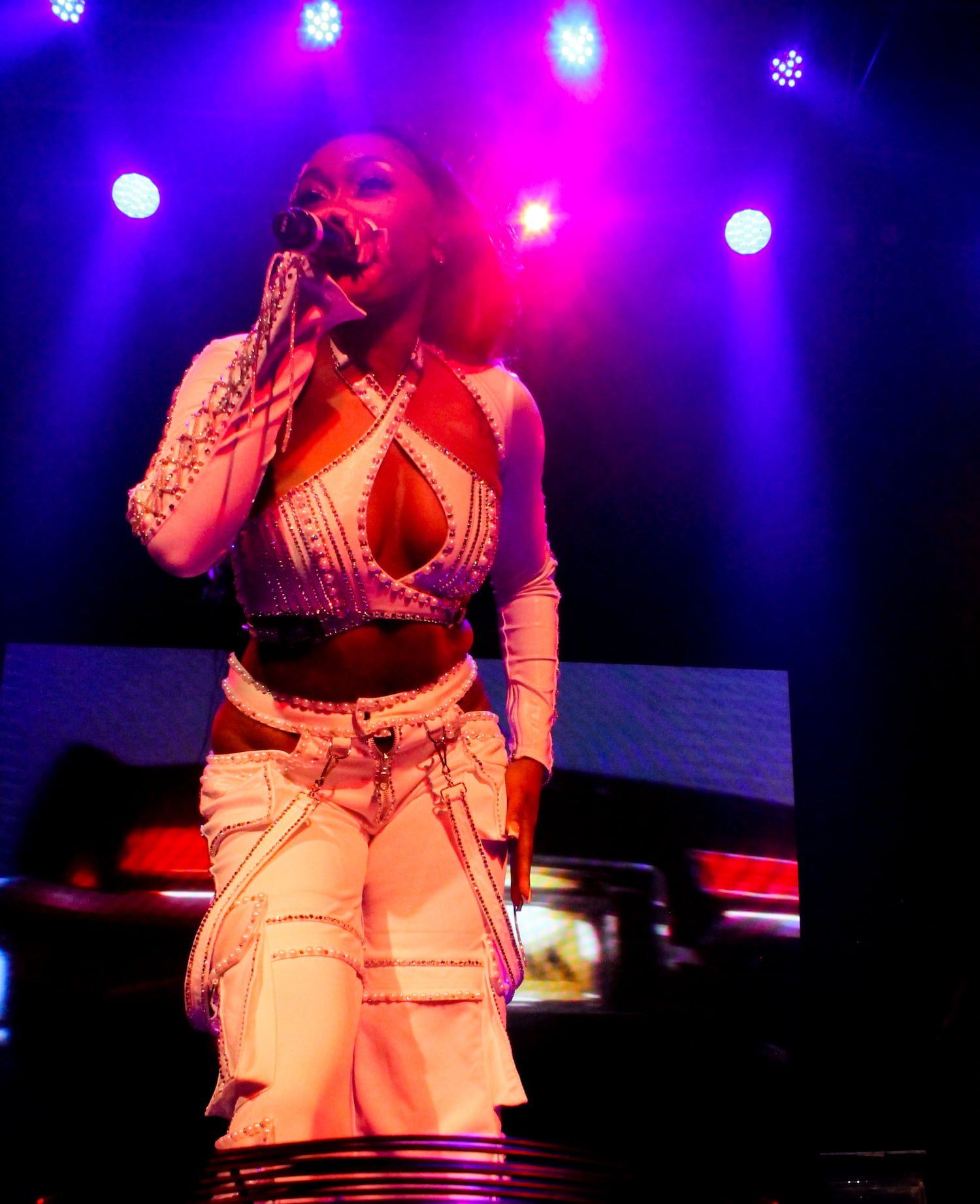 First, congratulations on an incredible show; how was it for you, and how was the London crowd?
The show was incredible. Honestly, I haven't been over there in five or six years. Seeing the support grow like that and watching them say word for word. That made my heart warm like, that's the best.
You've been on the road for most of the year now, and this is the second last night of the tour, so what has the whole experience been like?
The tour is everything you know. What fucks my head up is the fact that in other countries, they speak different languages. But they still can resonate and understand what I'm singing. And that, to me, was the craziest experience. I have a long set of songs, and they don't skip a beat. They don't miss lyrics, and so, as a whole, the fans across Europe have been incredible, and yeah, I've enjoyed that tour.
What would you say has been a highlight for you?
The biggest highlight for me was touring the whole year. I dropped the album in February and jumped on the road in April. And I didn't stop, you know, back-to-back, we did part one of the tour. Part two came two months later. And now we're here in the fall in Europe. It's just been an experience touching the fans. I haven't toured for a long time. It's been a minute since I've touched the fans, and that's the biggest highlight of just getting out here in the field.
You just did a meet and greet and have been all over the world, so what has it been like meeting your fans and interacting with them face to face?
Yeah, meet and greets are so crazy to me because, you know, women, everybody, people, fans, all types of faces, they just come up and put our hearts out; it gets deep, some days, is emotional. Sometimes, I've seen fans cry in front of me, or, you know, what I bring up that they can never break up and tell me what's going on in a personal life. It's a lot of energy, and I'm always ready for it. They get me, and I get them.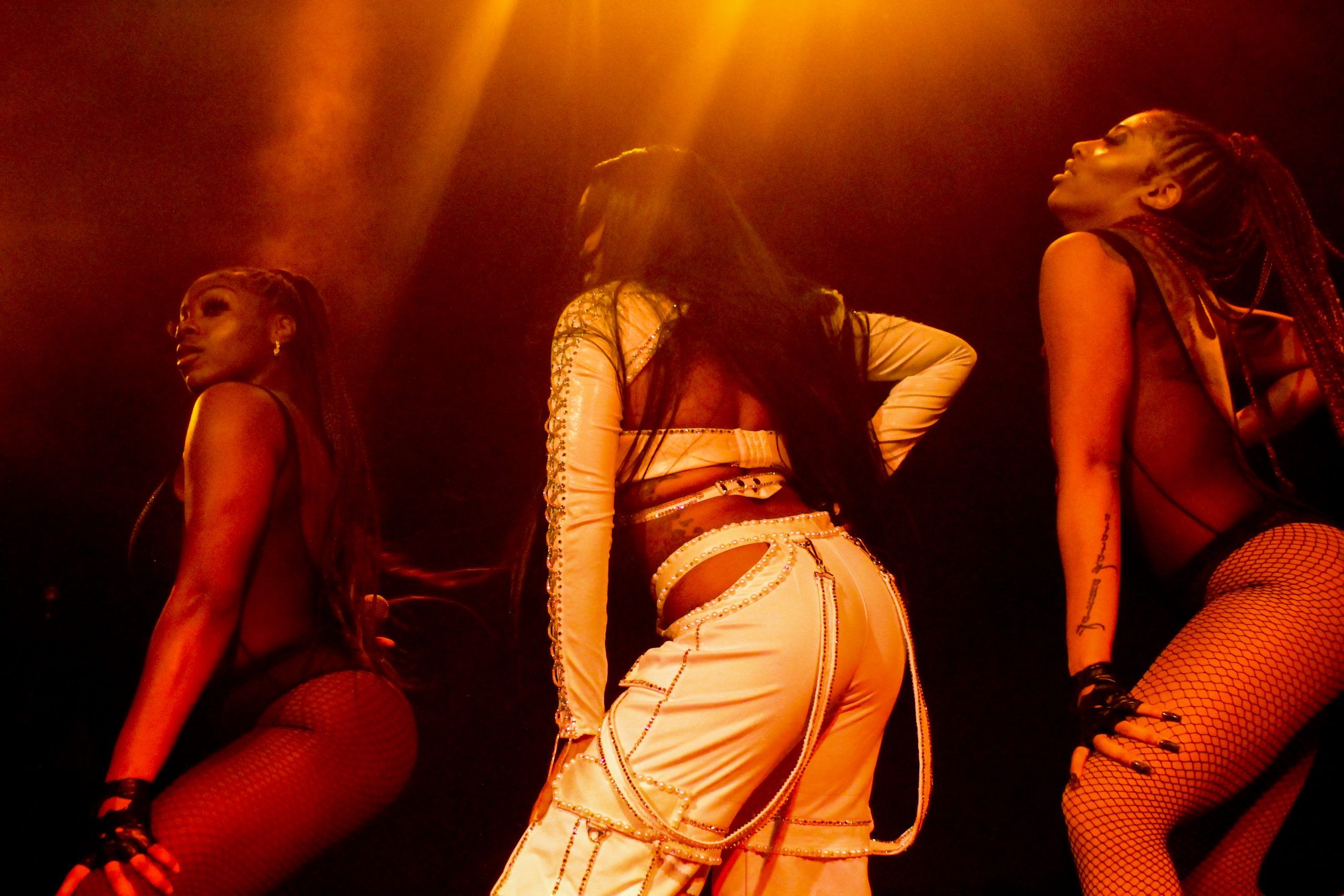 Thanks 4 Nothing came out earlier this year. Being on tour and seeing how people have responded to the album, what has that been like for you?
It makes it all worth it. I spent a lot of time working in the studio, and making the album was a lot; it takes sacrifice, and I don't get home often. And sometimes I'm homesick, so being able to perform the album and experience it live with the fans makes it all worth it, like spending 24 hours some days in a studio and working on an album, we never know what's going to jump out to the fans. So this part is what makes the whole job, you know, worth it. I don't regret anything that's happened this year; everything was for a reason. And this is like, you know, kind of like reaping what I've sowed.
I love that one of the themes on the album is about reclaiming your joy and self-empowerment, how have you been able to do that?
Every day is different. I'm just like everyone else. I have days where it's hard to get out of bed or days where it's hard to, you know, get on the phone and talk. But I also have days where I'm strong, and I feel my most confident self. So it's just a balance and not letting the hardships take over. Like, I'm always just looking for the light in every situation. because I got people dependent on me, and I have people watching me and looking, you know, looking up to me, looking up to me to, you know, be that source of life for them. So, it's just finding a balance. And every day is different. I'm human. I have good and bad days, so I take it as it comes and stay grounded. I keep working on myself every day; I'm not perfect, and fans can appreciate that, too, so it makes me me.
You have always been an artist who isn't shy about sharing your vulnerabilities and emotions or situations that some people might feel are too private. Is that something that has always been easy for you to do?
That's my whole M.O. — being open and vulnerable. I make music like this, you know, I tap into every emotion. There's no place I won't go in my music. I think that's why people just resonate because this is real as fuck; I'm not making one type of music, flashy music, ego music; this is reality. And I've been this way for a long time. So, I think that's why people gravitate to my music. So I have to keep that goal and keep that aspect.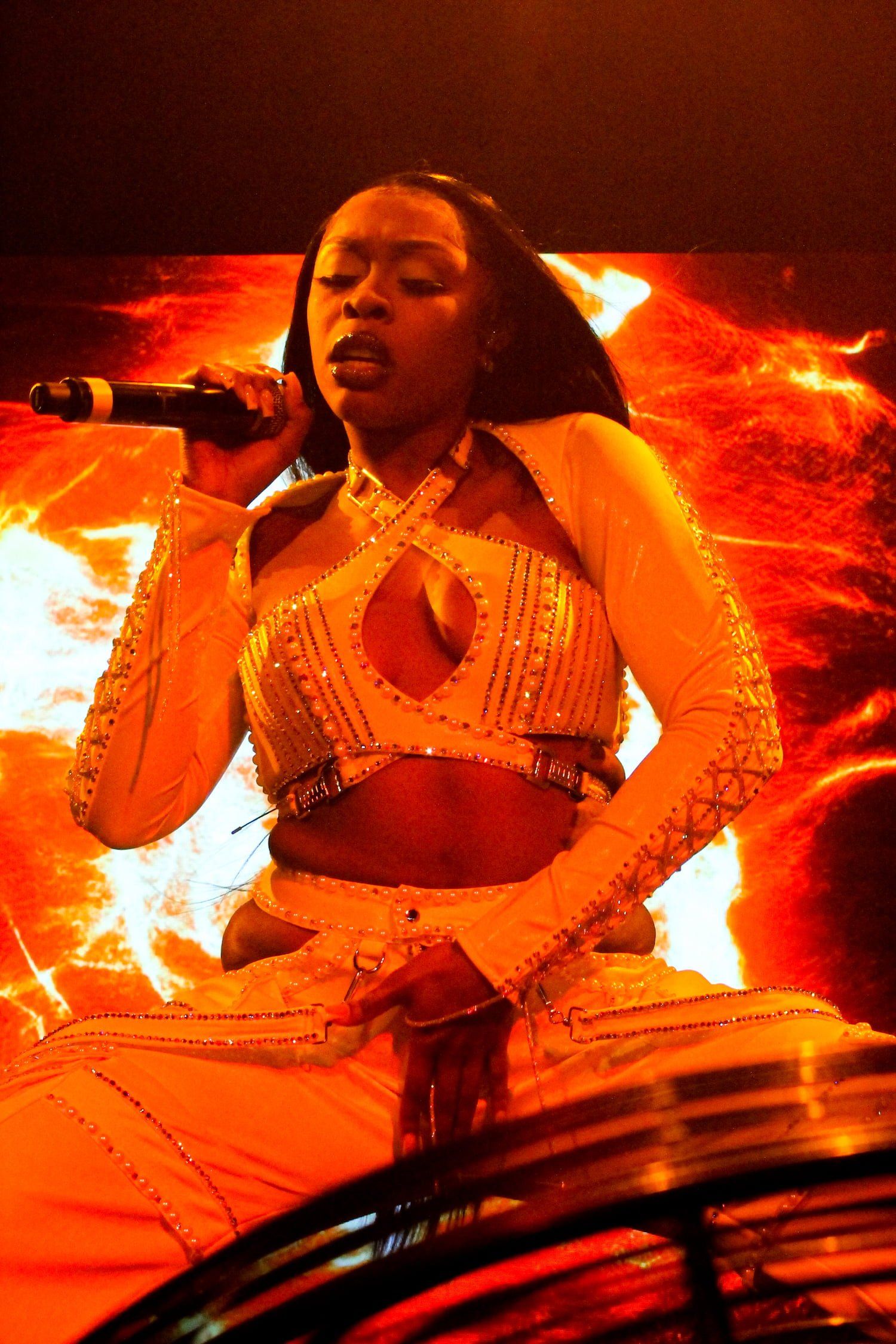 Being from Chicago, how much of your identity is about you are from? How much influence does it have on your music?
You know, I rep Chicago proudly; for the most part, it just gives me tough skin. Artists from Chicago were very influential. We often don't get the credit, and it's not an issue, but I've noticed it, and that's why I support my city so much, from our lingo to swag. We're pioneers in Chicago; we are not afraid to be different. I look up to Kanye, you know, just for being himself. In this industry, it is difficult for people to be themselves and Chicago people, we will do it Chief Keef, another influential. I felt like, the style of R&B I make, I was really in the basement making this type of music when it wasn't popular to be talking about street shed or, you know, relationships and things like that. So, I feel like Chicago deserves way more credit. And it just makes me feel special because it's a legendary city.
You have a very particular perspective of the female experience you share within your music, why is this something you need to push?
It's essential because our perspective needs to be heard. I have so many male rappers. There's so much music that's just degrading to women. And we have so many rappers that tell a story from a man's point of view. I have to be that voice that fights back. We need to play something for when we fall down and want to clap back in a car, we need something to make us feel strong and dominant. And that's what I'm about, like making sure it's a balance. Men say anything. And I feel like, as a woman I want music that's triggering this. Music that will make my girls feel like that bitch. And that's what it's really about, like, we need our music, and on the radio playlist, we got to have our perspective heard too.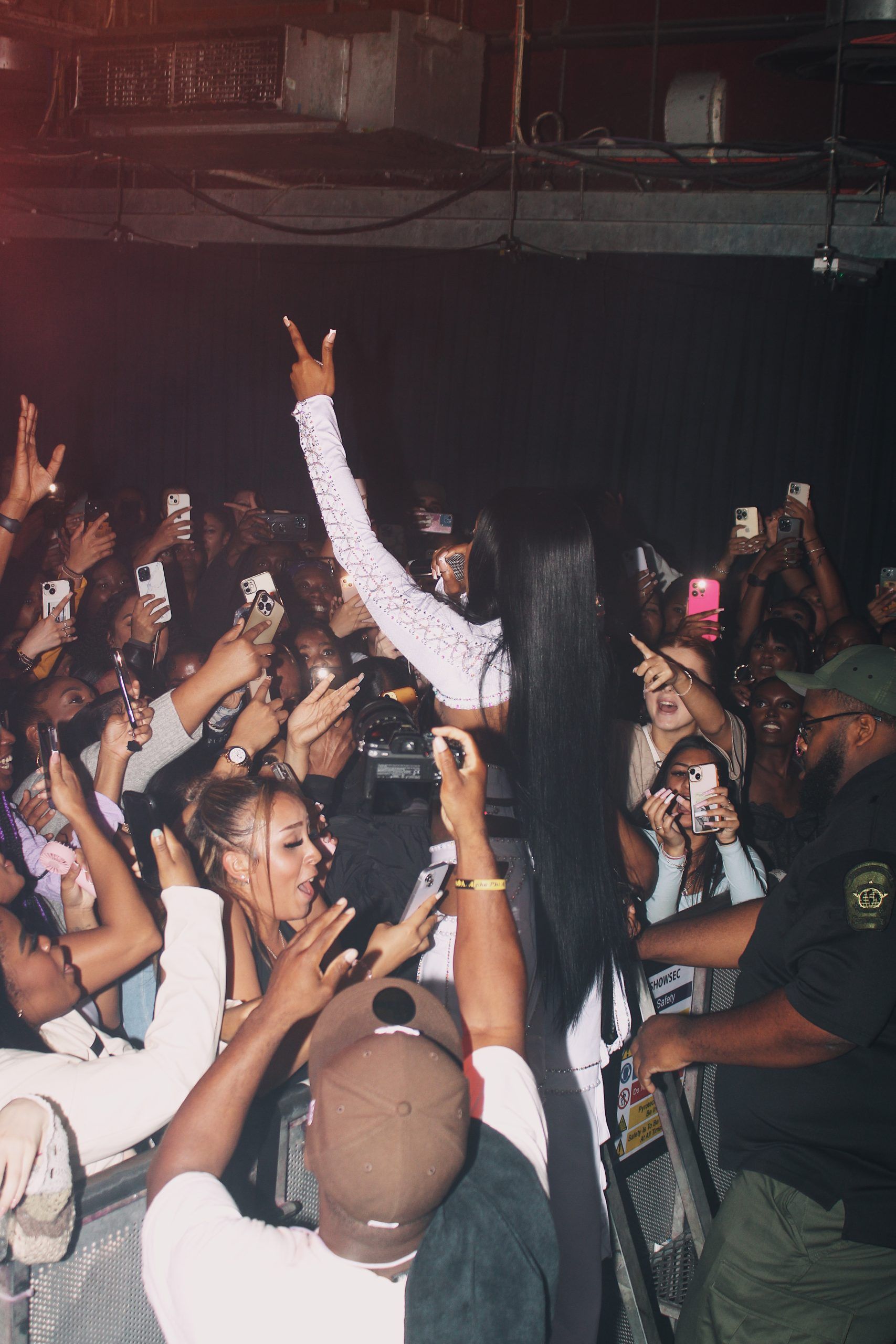 As the tour has ended and represented the end of the Thanks 4 Nothing chapter of your career, what have you taken away from this era?
Being independent, you know, it's a different ballgame. So for all the independent artists, it's just like a testament that you can do this shit. I'm on tour selling out theatres in states coming into Europe seven out, you know, dates back to back. Let people know you can do it with a team, a great team behind you, and good music. That's what it's really about, man. Ike, if you are, you know, if you are passionate about this shit, go hard. You can do it. Don't give up. I've been saying I've been dropped. I've had and seen it all on both sides of the industry. I'm still standing, so that's my message to everyone: not trying to prove haters wrong, but prove that you can do this. It's possible for anybody to young girls in Chicago. You know, you can make it. I don't care what you look like, I don't care how much money you got. Start small; start in the basement. Start with a group of friends. You can do this shit.
Once you've had a chance to go home and recover from the tour, what can we expect next?
I don't know if I can get much rest, I'll try, but I'm always working. The girls want another album. I'm in the studio. I have another record coming very soon. The winter is my season, So get ready for me and new music.
Thanks 4 Nothing is out now, follow Tink via @official__tink
Interview Seneo Mwamba