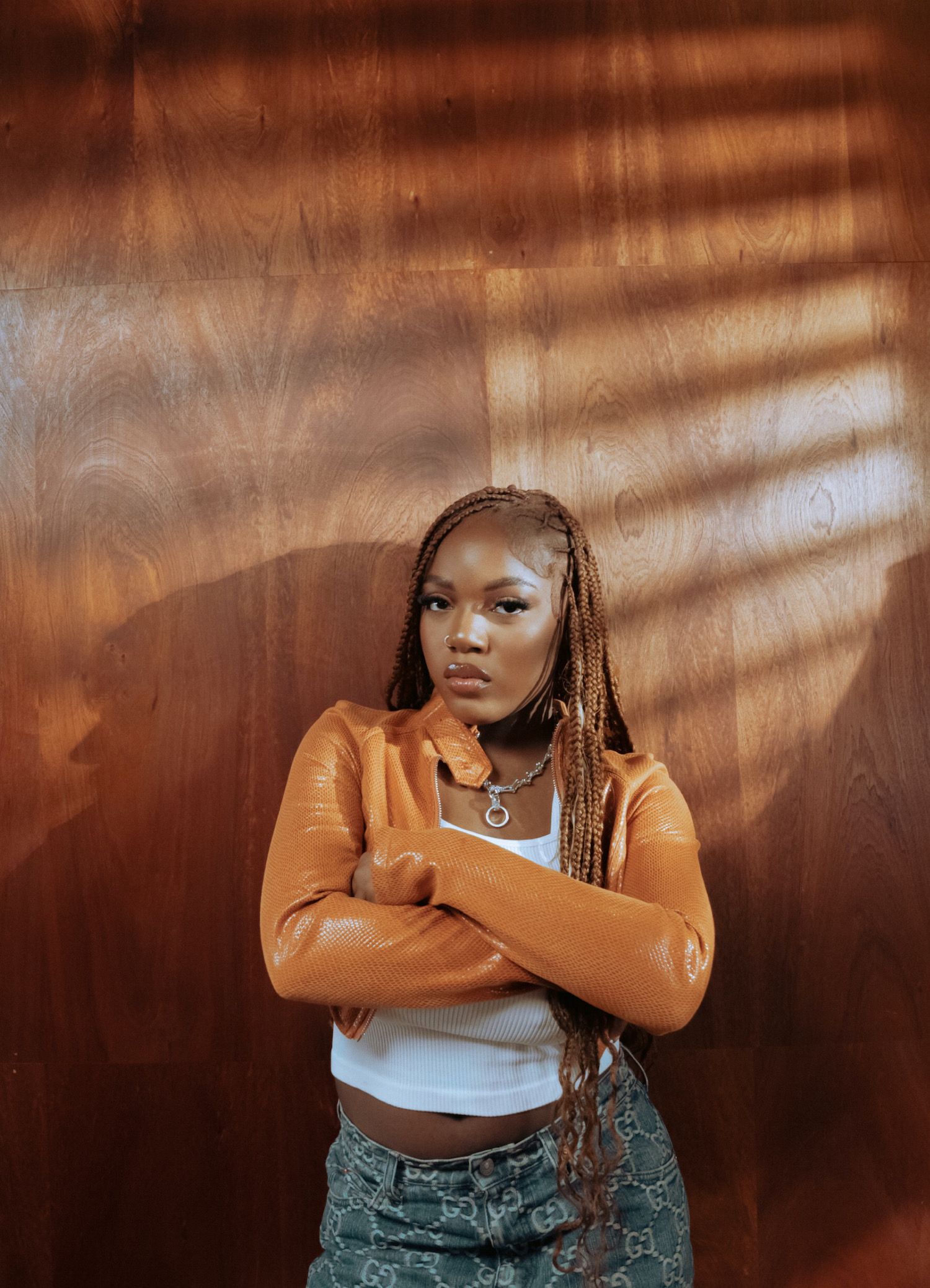 Highlyy
Highlyy is the 19-year-old Afro-pop songstress whose viral track Solider took TikTok by storm. Capturing over 185K videos and close to 5M views on YouTube, she is making her mark on the current landscape of Afrobeats.
Having done a variety of freestyle covers and singing challenges all over Instagram from the time she started doing music at the age of 13, she took the leap of faith, jumping in full-time when she decided to drop out of sixth form.
Pursuing her dream of music had its first payoff when she went viral with the release of single Solider. Following that she has continued to show people what she was about with her sound, which she describes as a combination of Afro-pop, R&B and all sorts of other sounds combined. Leading up her debut EP +243, she had has dropped four singles all of which have shown a different side of Highlyy and continue to display the variety of sounds and feelings one will get from listening to the project. Her latest sing Higher is an Amapiano inspired track is another addition.
I spoke with Highlyy on everything from the brand new single Higher (C'est La Vie) what we can expect from the EP, going viral on TikTok, dropping out of school to perusing music and much more.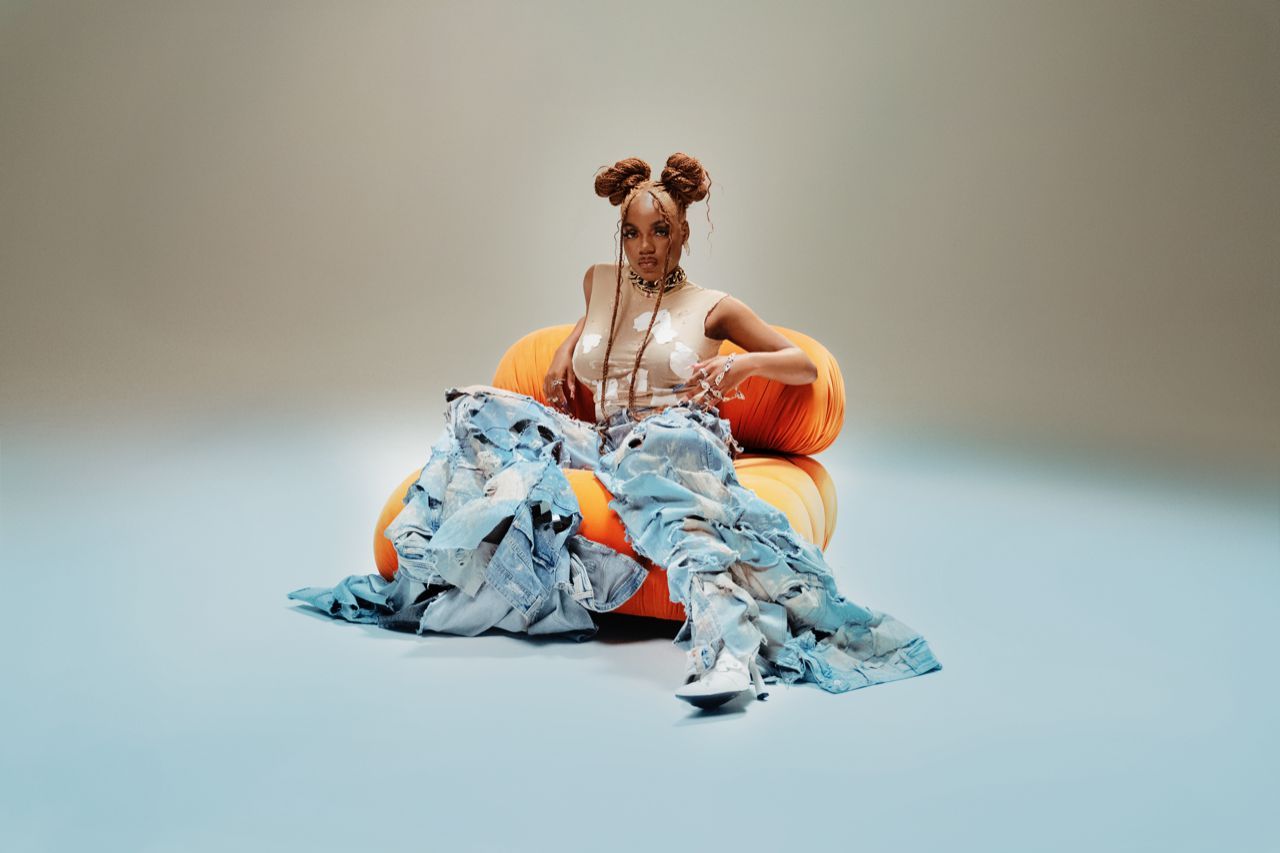 What was the first song you wrote?
My first song was a gospel song, and I don't even know how old I was; I was probably 7 or 8. I don't remember what it was called, but I come from a Christian background, and so I was listening to a lot of gospel music, and so that was very much what I was influenced by, as well as the fact that was all I could do at that age.
How would you describe your sound?
I would describe it as Afro-pop. I feel like it's poppy, but then there's an Afro sound to it, but there are also elements of R&B riffs.
You dropped out of school to pursue your music career; what was the main motivation behind this decision, and did you feel any hesitation?
100%, you will always have doubts when you make a decision like that. What about if it doesn't work? What do I do? But for me, there was no plan B; there was none of that. It's just like, I have to do it so that I can prove a point to my parents, because it's my word against theirs at that point. So it's just like you got to do what you got to do. When lockdown happened, I was moving into sixth form the following year, and usually, at that time, we have a lot of downtime. So that's when I was like, I can't do it, and I was so demotivated at that point. So then I moved to the music school the year after, but at that time, I needed to be more motivated with education. I had been posting on social media, singing every single day. So I asked myself why am I still in school and said lets do this and see how it goes.
Was using social media to promote your music and yourself always the plan?
When I was about 13 years old, I started doing freestyles and mashups on Instagram. There wasn't TikTok or anything yet, so I wrote my freestyle and covered people's songs. So, I was very familiar with it and had a hand in social media. I had a little buzz on Instagram, but I wasn't ready yet, and at that point, it was just like it was just baby steps taking time. And also, around those times, I wasn't consistently in the studio. So then lockdown started and that's when I was more consistent, almost every day, I became popular on Instagram. So, that's when I started posting the music I've made on TikTok to see what happens.
Tell us about the moments leading up to your track Solider going viral on TiukTok?
Even now, I still find it crazy. At that point, I was going through a hard time with education, and I dropped out. So that was all I had like it was now or never. I had to prove to my parents that I didn't need education and could do this. So it was like I had to be consistent, and I was doing a song every single day until there was that one song that just connected with people. And I remember I sent it to my cousins, my siblings, and they were like, oh, this is the one, but I was like, this isn't the one for this song. We recorded on my friend's laptop at 4 a.m., so that one was not even in a proper studio. It was just me recording. And it was just a song I didn't put much effort into. So it was almost like, I don't know why everyone's like, you know, enjoying this one more than any other song. I was so confused. I thought that sound was not good; nothing about this is good. And so I put it up on TikTok and for two months nothing happened, and then I sped it up on TikTok, and that's when it went off and like I remember me and my cousins were watching the numbers go up. It was so wild, like to this day, that song will always be special to me.
On Solider you sing in Yoruba, English, Lingala and French. How important is it for you to incorporate your mother tongue into your music?
So that people can understand my background and know where I do come from, and I do incorporate, Pidgin and Yoruba as well. Where I grew up is predominantly Nigerian people. So, I'm Nigerian by default. I only started connecting to my Congolese origin. I would say when I started going to church in London. So yeah, it is very important to infuse those cultures in my music, especially with Afrobeats, and the genre I make is predominantly Nigerian.
You've just announced your debut EP +243 which is coming in November, what can we expect?
I want people to expect the unexpected. I want people to feel inspired after listening to my project; it is very fresh and new. It's something people have never heard before. And, like, connect to me even more than ever. I don't know what people are expecting but expect the unexpected. I feel it will make a mark and a stamp on people's lives.
Your latest single also just dropped Higher (C'est La Vie), what can you tell us about this song and what its about?
The song is about believing in yourself at its core; its really me reminding myself and girls around the world that no one can take our shine. I am so excited for everyone to hear it. It's got an Amapiano feel to it and it was produced by Shae Jacobs who I really enjoyed working with.
In terms of where you are right now and already having had certain experiences, how has it felt getting to this point, and how does it feel being here?
It doesn't feel real, I'm not going to lie. I always knew someday it doesn't feel real, and it's like, oh damn, now I'm, here I got to keep working. I thought that when you're here, you can relax a bit, but I feel grateful, like my dreams, and it feels surreal.
What would you say is next for you in what we can expect from Highlyy?
Well, I have +243 coming out which I am very excited about, and I want my first project to be Incredible. I want it to touch people and make people feel good. I can't put a limit to it, and I don't want to have expectations, but I can't wait to share it with people and for everybody to hear everything else that is to come.
Higher (C'est La Vie) is out now, follow Highlyy via @1highlyy
Interview by Seneo Mwamba