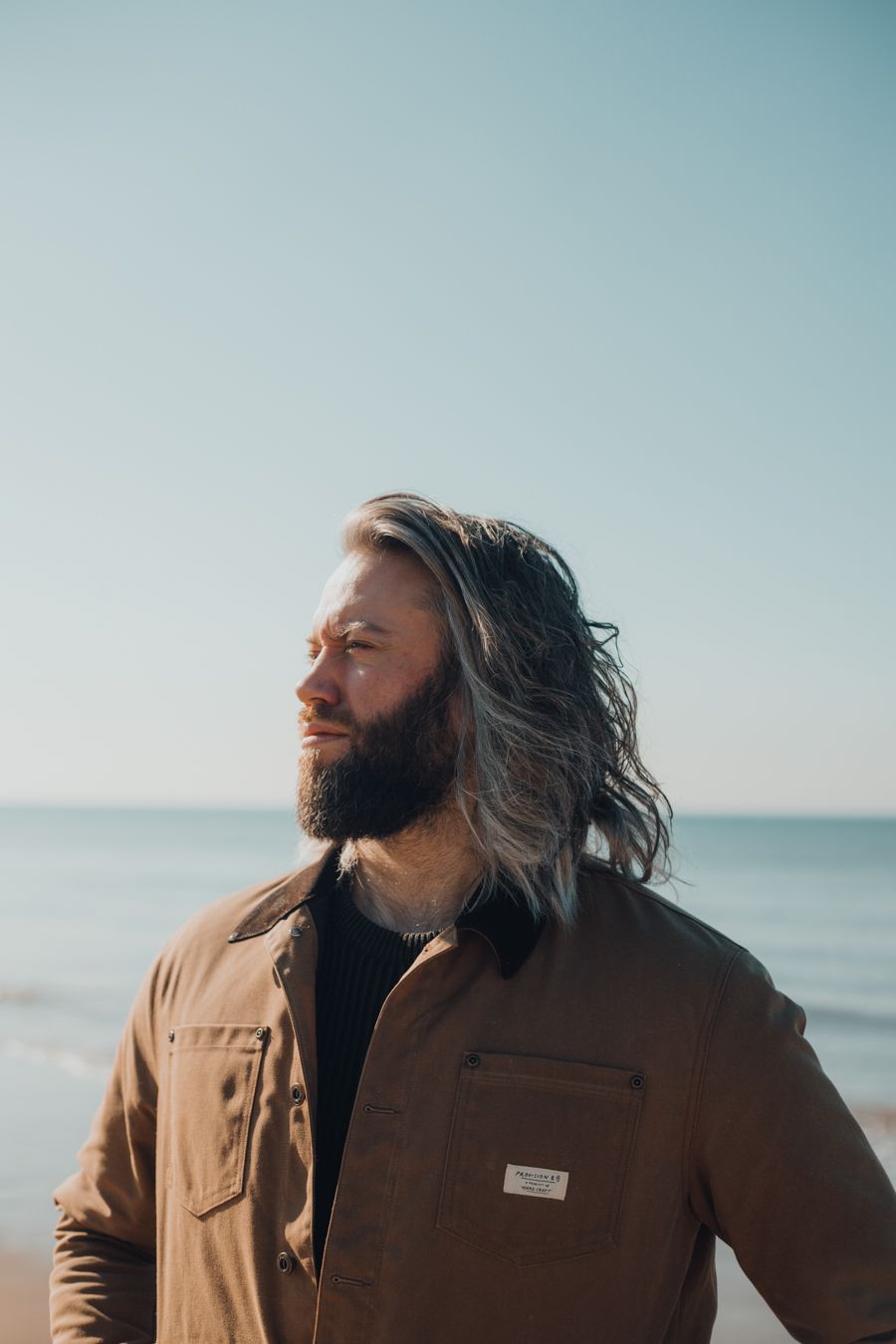 Tom Ashbrook & Marcell Lobenwein
In a digital age where we've become almost dependent on consuming meaningless bite sized videos, in search of an instant dopamine hit, it is ever more gratifying when a raw, honest and beautifully crafted film makes an appearance and is shared to the world.
The collaboration between neoclassical and ambient producer Tom Ashbrook and Hungarian cinematographer Marcell Lobenwein helps re-set your barometer and appreciation for true art. The release of 'Klass', off Ashbrooks forthcoming studio EP 'ko:da', is accompanied by a breathtaking cinematic short film that follows and explores the ebbs and flows of a couple's turbulent relationship as they make their way to Marseille.
Prior to its display at The Holy Art Exhibition in London, 1883 chatted with the pair about how they initially met, the filming process and the deeper meaning behind the project as well as discussing future collaborations ahead of Tom's forthcoming EP 'ko:da'.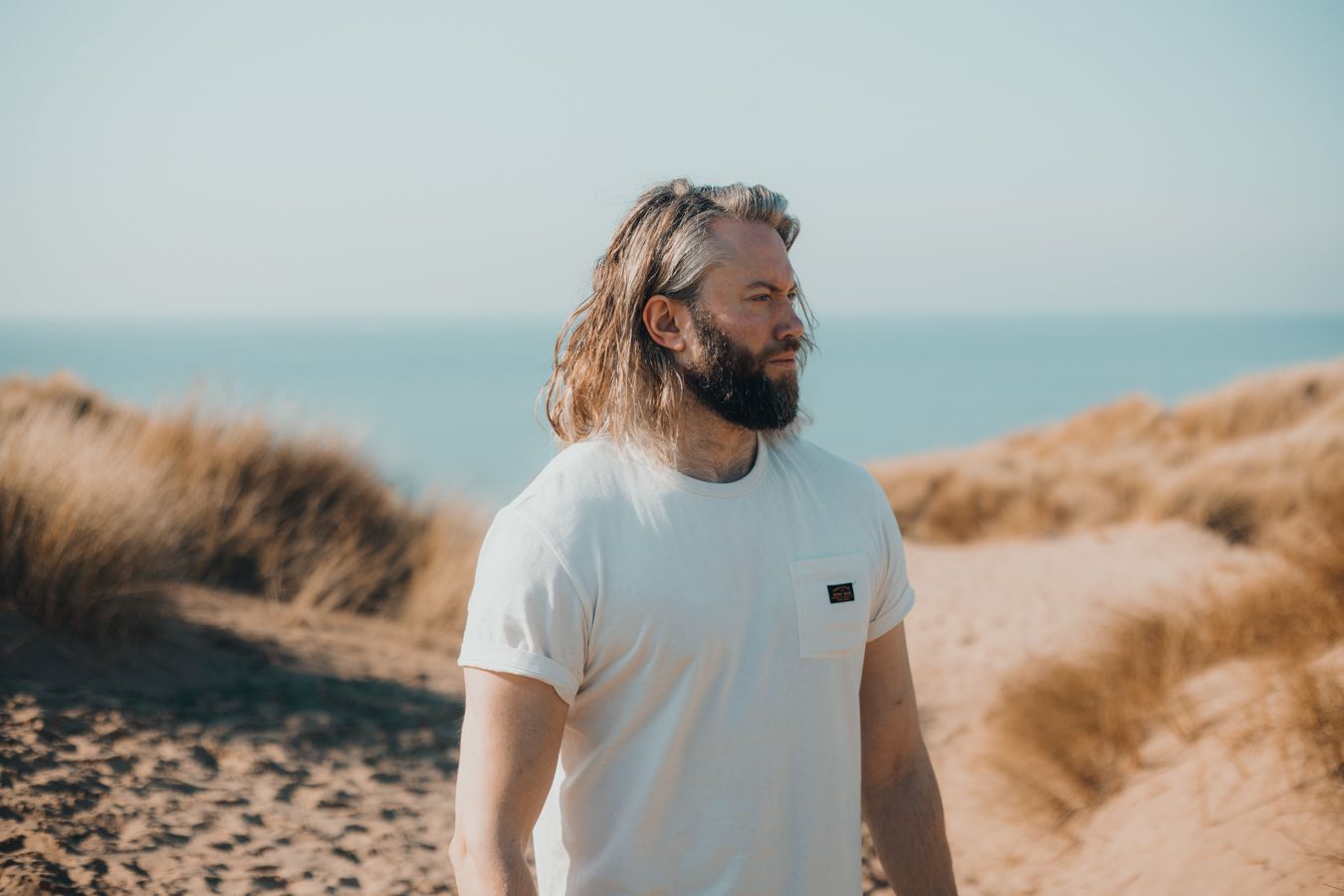 Hey guys, firstly congratulations on the release of the short film 'Klass' (MISSUXO Film Edit). The film will be shown at The Holy Art Exhibition in their New Horizons Exhibition. A while in the making, how does it make you feel to have this out for the world to see and share?
Marcell: Thanks! It feels good to finally release something that has been hidden for so long. I'm really excited to hear people's opinion on the video as I've just been working on it with close friends of mine for the past 2 years.
With you both being from different countries (Tom based in Liverpool, England & Marcell in Budapest, Hungary), how did you both initially meet?
Tom: The power of instagram! I think it was Marcell that initially sent me a lovely message there responding to the tune 'Klass' and that he'd started thinking about creating a concept film using it.
Marcell: I reached out after having 'Klass' recommended to me on Spotify, asking if I could use the track for a previous version of the film. Tom and I ended up connecting over our love of music and film, and the idea to follow Laura & Martin to Marseille came up. The first time we actually met in person was much later in August of last year, when we were filming a live set for three of Tom's songs in Liverpool. He's super passionate about music and it really seemed like he built a family around that, so it was very easy to work together.
Who brought up the idea to collaborate on the single 'Klass'?
Tom: Having chatted a lot about the concept I was instantly drawn to Marcells creativity and thought that it would be incredible to turn just a license into a full collab and even think about continuing the films into a future series and future projects.
I read that the film was inspired by two of your (Marcell) close friends who at the time were facing a turbulent relationship. Could you tell us more about it? Why did you feel that this was a story you wanted to explore on film?
Marcell: ​​Laura always seemed like a person with an interesting life, and the way she acts with people around her also seemed unique to me. She also has this mysterious look to her that somehow always conveys some sort of emotion whenever I see her in a photo or film. I knew her and Martin had been together for a long time, so I think I was just interested in creating a short memory of this time in their lives.
Did the concept of the film come prior to listening to 'Klass'? What was it about 'Klass' that connected with you and ultimately the story you were telling?
Marcell: All my favorite movies have amazing soundtracks, so music and film are really important to me when thinking up scenes, or editing. The parts in Hungary were shot before I had ever heard 'Klass', and the parts in France were shot after, so I think those scenes were very informed by the track.  As soon as I heard 'Klass' I could see how the material we shot could fall into place to create the feeling of Laura and Martin's relationship.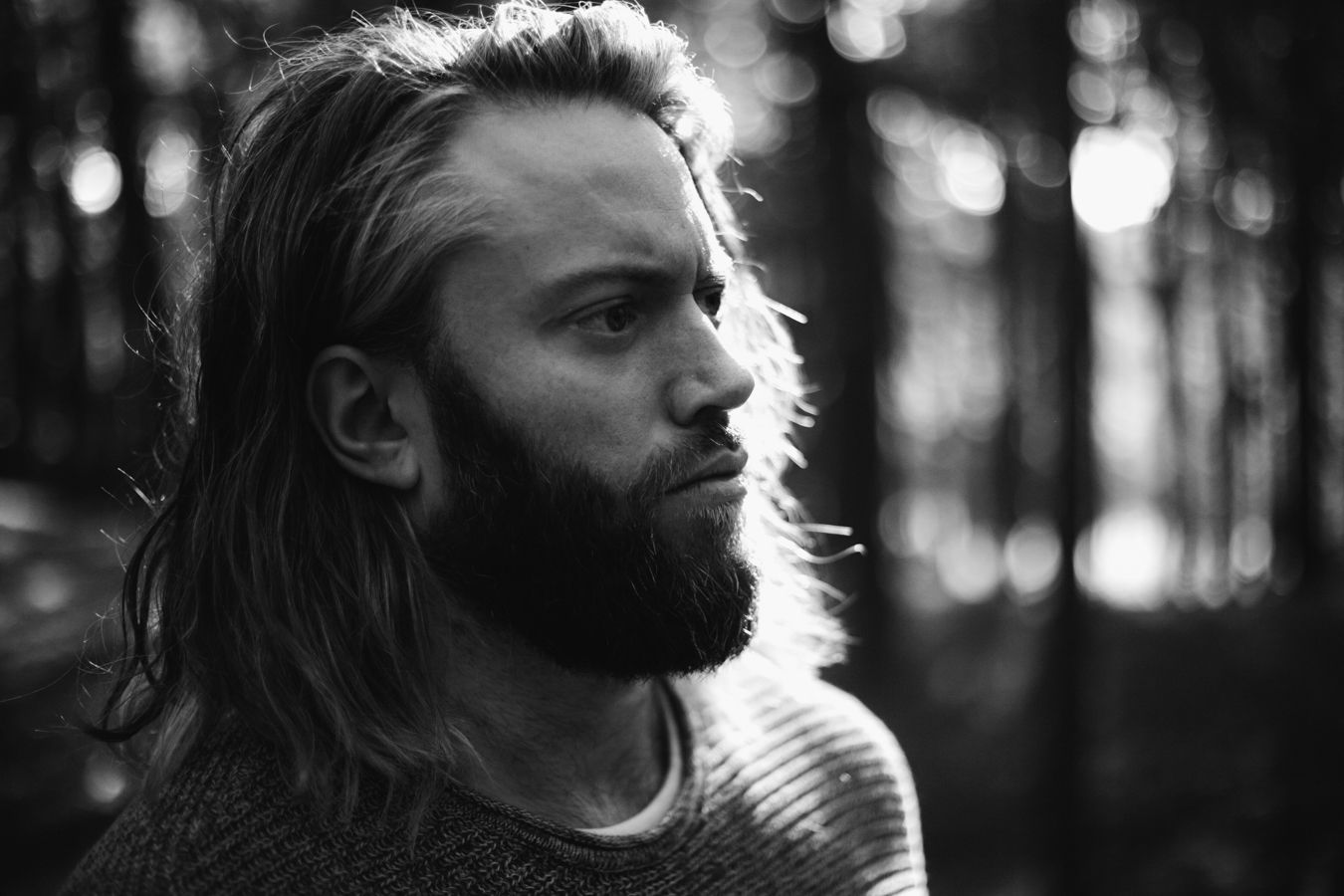 I heard that after filming, you (Marcell) and your editor had a difficult time editing the footage, so much so that you ended up stepping away from the project for almost a year. Why did you find this process so difficult? What brought you back to complete this project?
Marcell: We were planning this to be just a simple film showing scenes from a turbulent relationship. The material didn't work together in the way we wanted it to, but I still really liked the idea of peeking into my friend's life and relationship in a not so narrative way. I started playing around with it a year later, and that's when I found Tom's music. I think that, and me getting more inspiration from events happening in my own life during that time have really helped to complete the film. 
The filming took you to multiple countries including Hungary and France. Can you tell us about a specific moment of the film that makes you most proud and why?
Marcell: The parts we filmed in France were some of the best days I spent making anything so far. Dániel Kiszler, my good friend (and in this case, AC) and I drove 18 hours from Budapest to Marseille to spend a few days with Laura and Martin. It's very cliché, but I think this whole project wouldn't have been completed if it wasn't made with people that I really like spending time with. So I think I'm most proud of the process that was involved in making the film.
The release comes from your (Tom's) album 'Solitudes'. Tom, you also have a forthcoming project set to be released soon. What can you tell us about this upcoming project and what can people expect?
Tom: During the collaboration I sat and thought it would be an interesting idea to release the film alongside an EP around 'Klass' as a concept and reveal its meaning and almost score a finale. 'Knowing love and still suffering reveals Klass's true meaning and I thought the concept lived so perfectly in the film. The project sees five tracks from this world and a 'Koda' to class with a vocal track with Greta Svabo Bech' and rework by Robert Koch (Foam and Sand) .
Are there any further collaborations across this project?
Tom: I think having finally released the initial film MISSUXO i would love to see the series develop into a full narrative, this could also be inline with a concept album . I was lucky to work with Marcel again with the live studio performance at Parr St studios and love his direction of photography and film. I always feel very lucky to work alongside such talented people in other fields and bring the music to another platform .
Lastly, what do you both hope that people will take away from the film?
Tom: I hope that the music subtly creates an underlying mood that captures the inner thoughts of the two main characters and their movements together in life, the delicacy of a relationship and how it travels through the emotions. I hope people get brought into this world and want to see how it pans out.
​​Marcell: I don't know if there's any big takeaways, but I do hope that people can relate to it and for a few minutes experience this relationship the way I saw it, through Tom's music.
Interview Dean Benzaken
Photography Jodie Canwell
Credits:
Film Processing Magyar Filmlabor
Scanning Origo Filmstudio
Written & Directed by
Marcell Lobenwein
,
Áron Lődi
Special Thanks To Seres Bálint, Marton Frigyes, Ali Alsalem , Sophia Humphreys, Romwalter Judit, Georgia Dixon, Dad