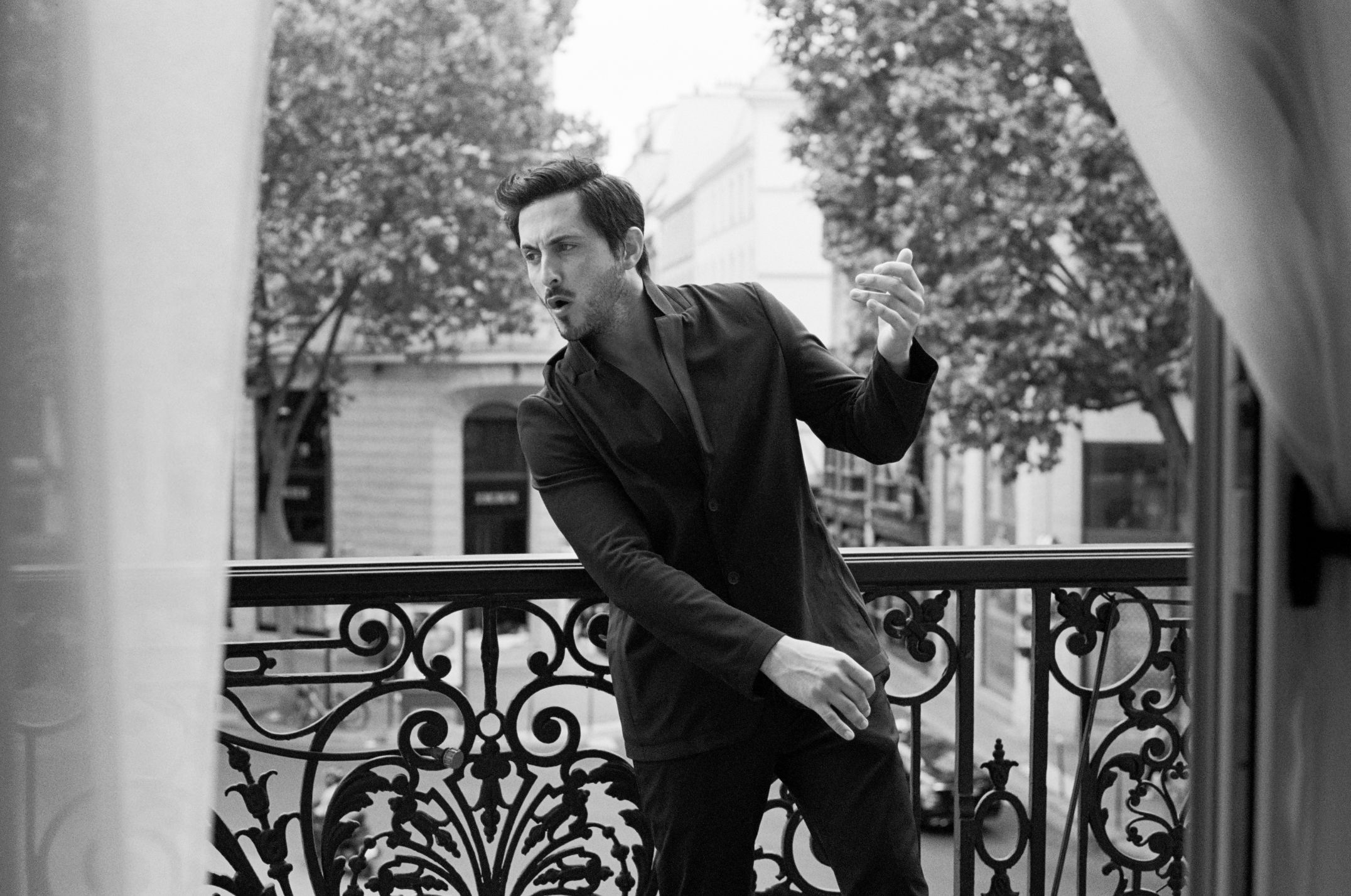 Tomer Capone
Season 3 of The Boys brings Israeli actor Tomer Capone front and center as it delves further into his character's backstory and relationships.
Tomer Capone never thought he would be an actor. Upon graduating high school, the Israeli-born star enlisted in the Israel Defense Forces where he served as a battalion combat soldier and later, a squad commander in their Paratroopers Brigade. Upon returning home, he was expected to do what he says everyone does, "find a job that pays the rent." Capone was doing just that when a friend suggested he join him at an acting class in hopes of overcoming his shy demeanour. It wasn't long before Tomer fell in love with the craft. Since then, he has gone on to star in Netflix's political thriller Fauda, the series When Heroes Fly, and the Israeli dramatic comedy, One Week and One Day, as well as Natalie Portman's A Tale Of Love and Darkness. The most well-known on his resume, however, is Amazon Prime's The Boys. 
In the beloved gore-drenched superhero show, Tomer plays Frenchie, the softhearted, chemical and demolitions expert in the titular vigilante group. With each season The Boys is on the air, the antics get bigger, better, and bloodier, yet the show maintains a unique ability to also create space for its characters to expand in both emotional and personal scope. In the newest season, Capone, along with the writers and showrunner Eric Kripke, finally delves deeper into his character's backstory as well as expand upon his relationship with Kimiko, the only female and super of the group. Something fans have been looking forward to since season 1. The heart of season 3 can be found in Frenchie's story, putting a great deal of emotional weight on Tomer Capone, but the actor handles it beautifully, leaving fans both satisfied and wanting to know even more.
1883 Magazine's Sydney Bolen chats with Tomer about the growth of his character, how he got into acting, what superpower he would pick, and more.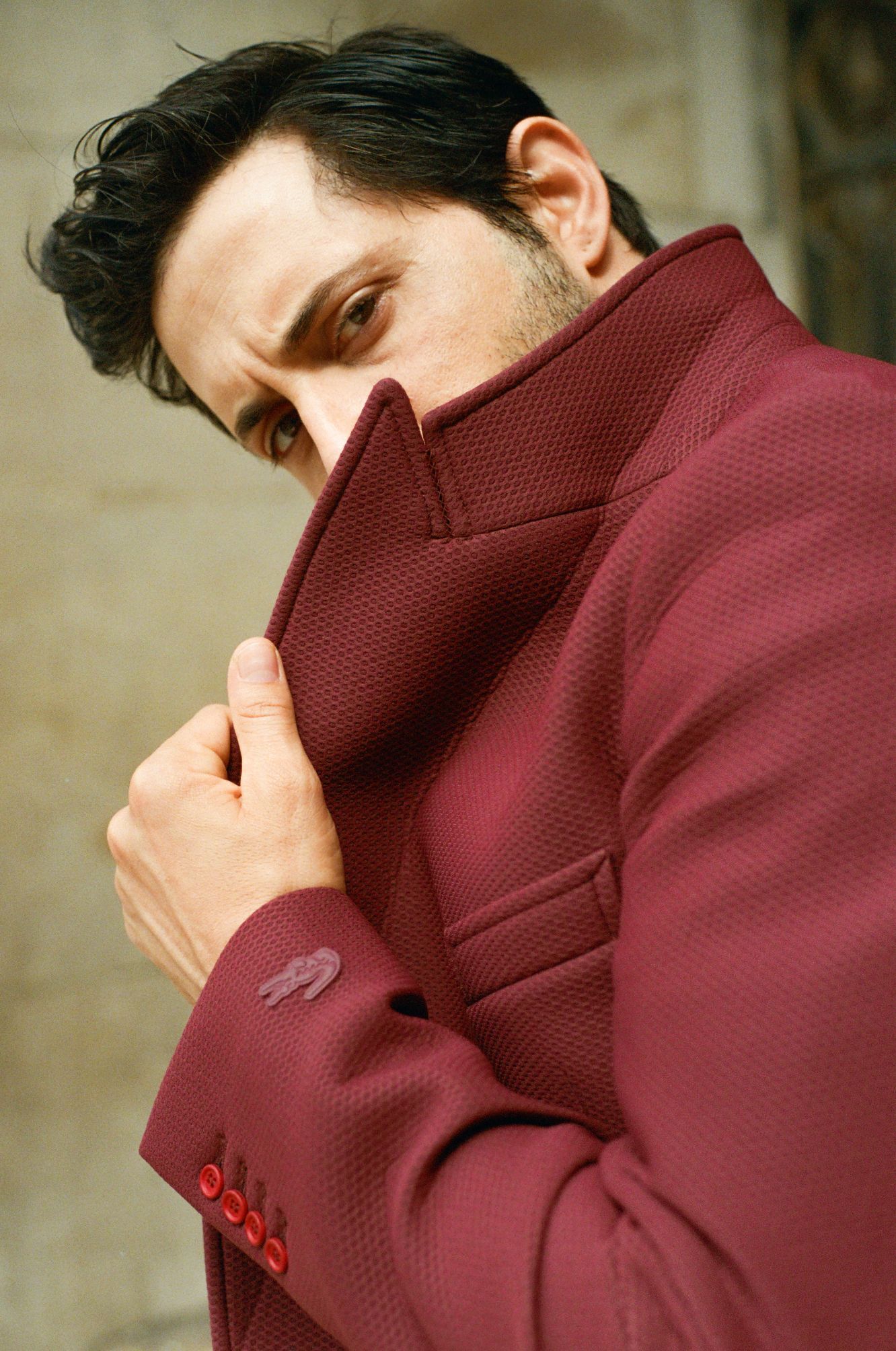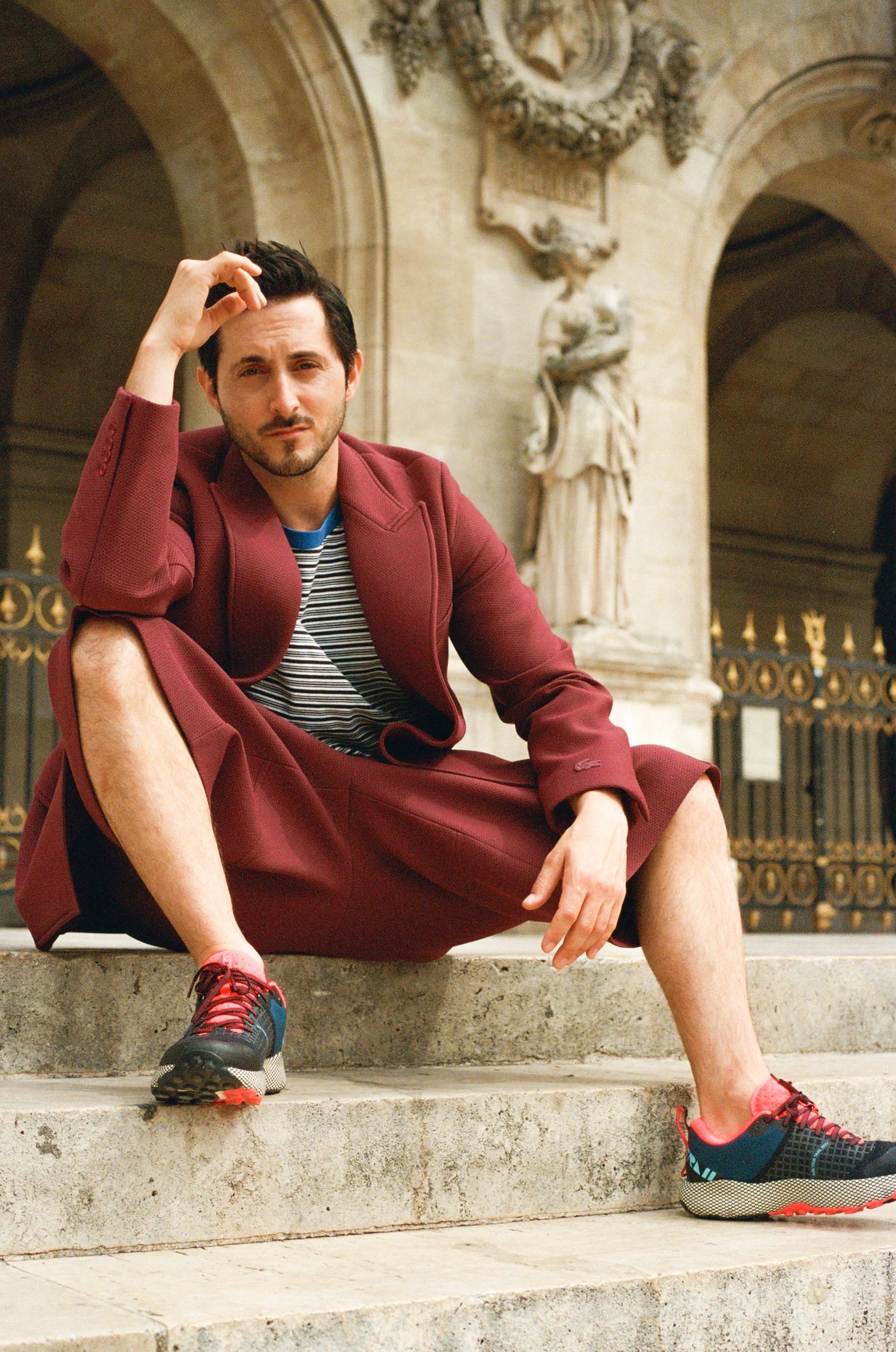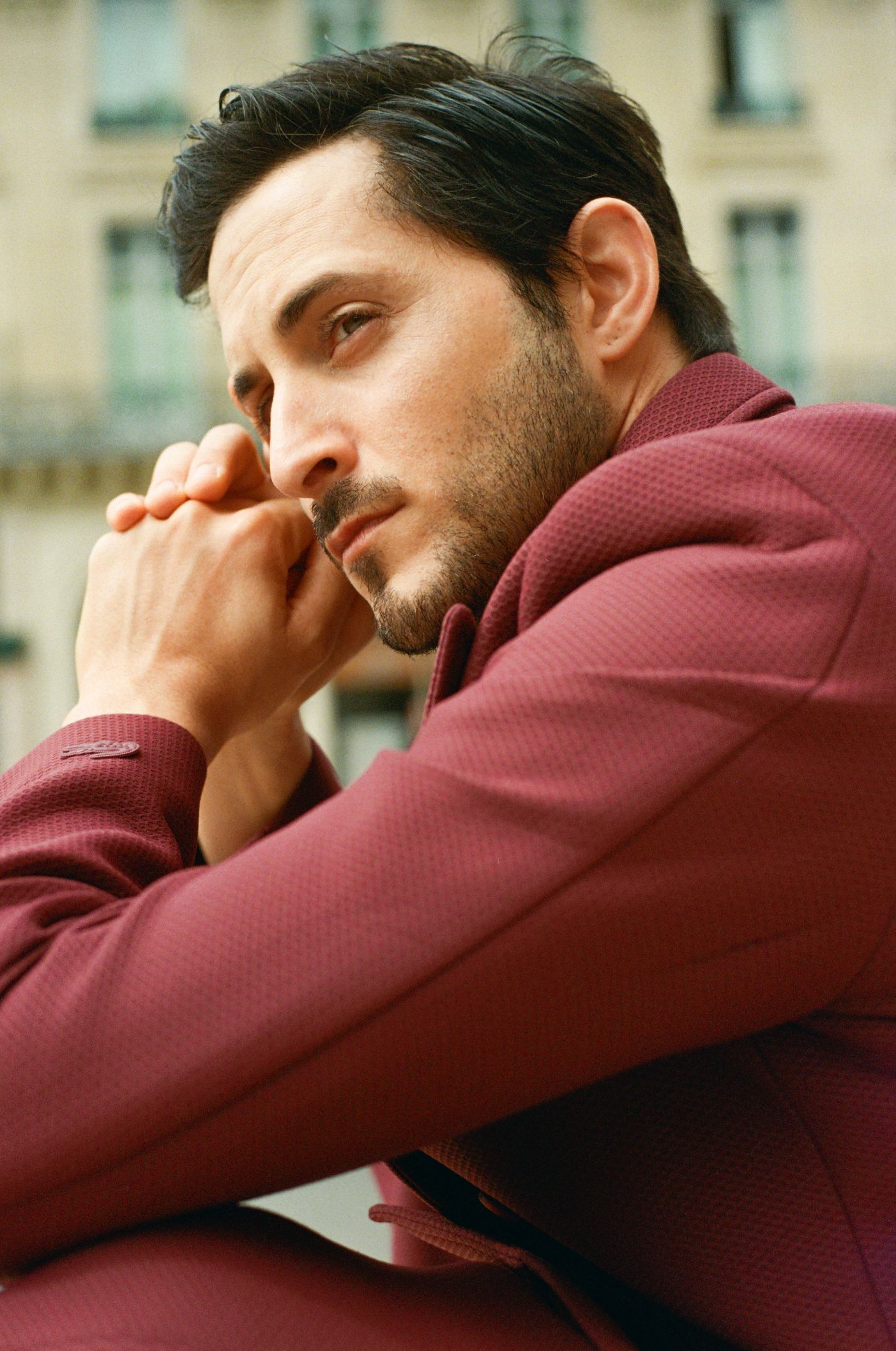 Jacket & Shorts Lacoste T-shirt Uniqlo x Marni Shoes Under Armour
Congratulations on season three! I loved it. I think it's my favourite season so far. The Boys has a lot of gore and violence, but the storyline you are part of grounds the show. It's one of my favourite parts. What do you think makes The Boys work so well?
I remember reading the first scripts and thinking "this is going to be the craziest show. How the hell are we going to pull it off? It's either going to be a total failure, or it's going to be a crazy success because we won't be able to dance in the middle." When I got to Toronto, where we shoot the show and got to meet all the people who make the show, both in front of and behind the scenes, I thought, "we can do this." I remember being struck by Eric Kripke's brilliance, and that's not just me not complimenting my boss. He is one of the most intelligent, funny, smart, and sharp people I have ever gotten to know. He knows how to pick people that are willing to go the extra mile and respect the source material. The Boys is as good as it is because of all the human beings who come together to make it. I've been on some other TV shows, but this one is one that everybody wishes they could be a part of. What you see on TV is happening when we're shooting it. We're having so much fun. It's not easy. There are long hours and whatnot, but it's super, super, fun. 
That's good to hear. From an outside perspective, it looks really fun. You've been able to play this character for 3 seasons now, how do you think he's grown?
I was very excited reading this season and being introduced to Frenchie from an angle that I didn't know existed. I'm talking about Little Nina coming back into his life, which is going to progress as the episodes go on. In the psychology of it all, Frenchie's relationship with her mirrors his relationship with Butcher. More than anything, that was very interesting to explore this season. I think for the first time he is asking himself, "Why am I part of The Boys? Why do I need this?" Now that he has Kimiko in his life and they can communicate through sign language, she brings out those questions.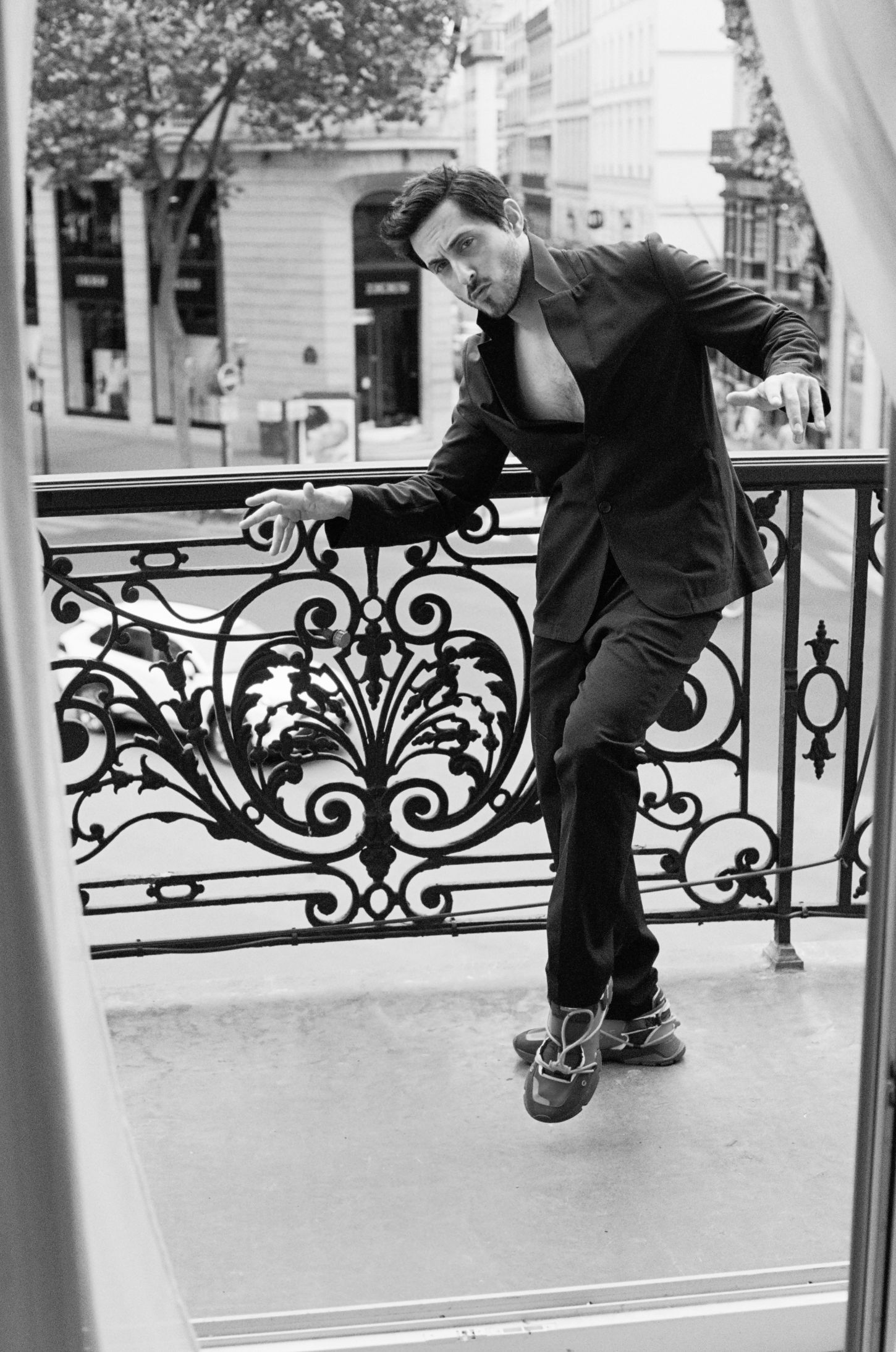 Full look Lacoste
Did learning about Frenchie's backstory change how you portrayed him?
Yeah, it did. When we started the first season, the only thing they had in terms of origin story for Frenchie was some things from the comic book. In the comic book, there's, there's an issue where Mother's Milk tells Hughie a story about his past. Hughie is very into the story. Frenchie sees this and is a little bit jealous. As soon as MM finishes he runs over and starts to tell Hughie his story. He tells him this weird story about being a veteran of the French army, coming home to find out that his girlfriend is cheating on him with the villain of the village, and then the villain wants to have a baguette fight, which made Frenchie run to America. But I think he's just bullshitting. [both laugh]
So there were bits and pieces that Eric and I talked about from that and other things. But the goal was to create a character that is fuller than the comic books, that is richer and more grounded. What we ended up with manifested itself. Talking about Frenchie's traumas in the second season with Eric and the producers gave us this idea of opening up his past even more moving forward. We wanted to look into what in his past made him the way we see him in The Boys. How does he know the weird shit that he knows? As an actor, that is always the coolest stuff to explore because you have an idea when you try and bring this character to life. When you answer these questions, in the show, you get to bring more depth, understanding, and compassion to your character. spending and compassion. This character is one of the most fun things I've ever done, so to round out his quirkiness with backstory has been incredible.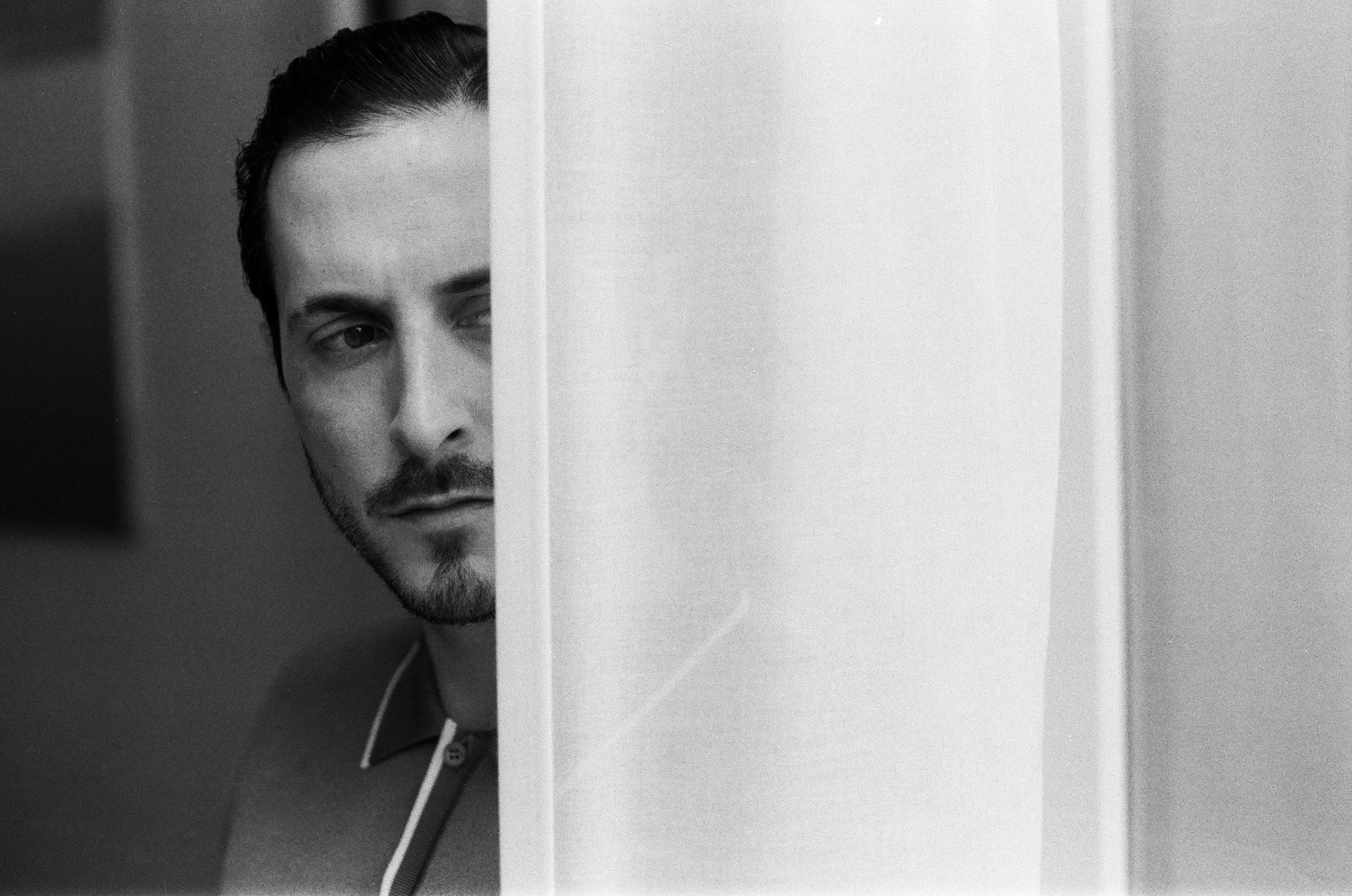 Top Maison Montagut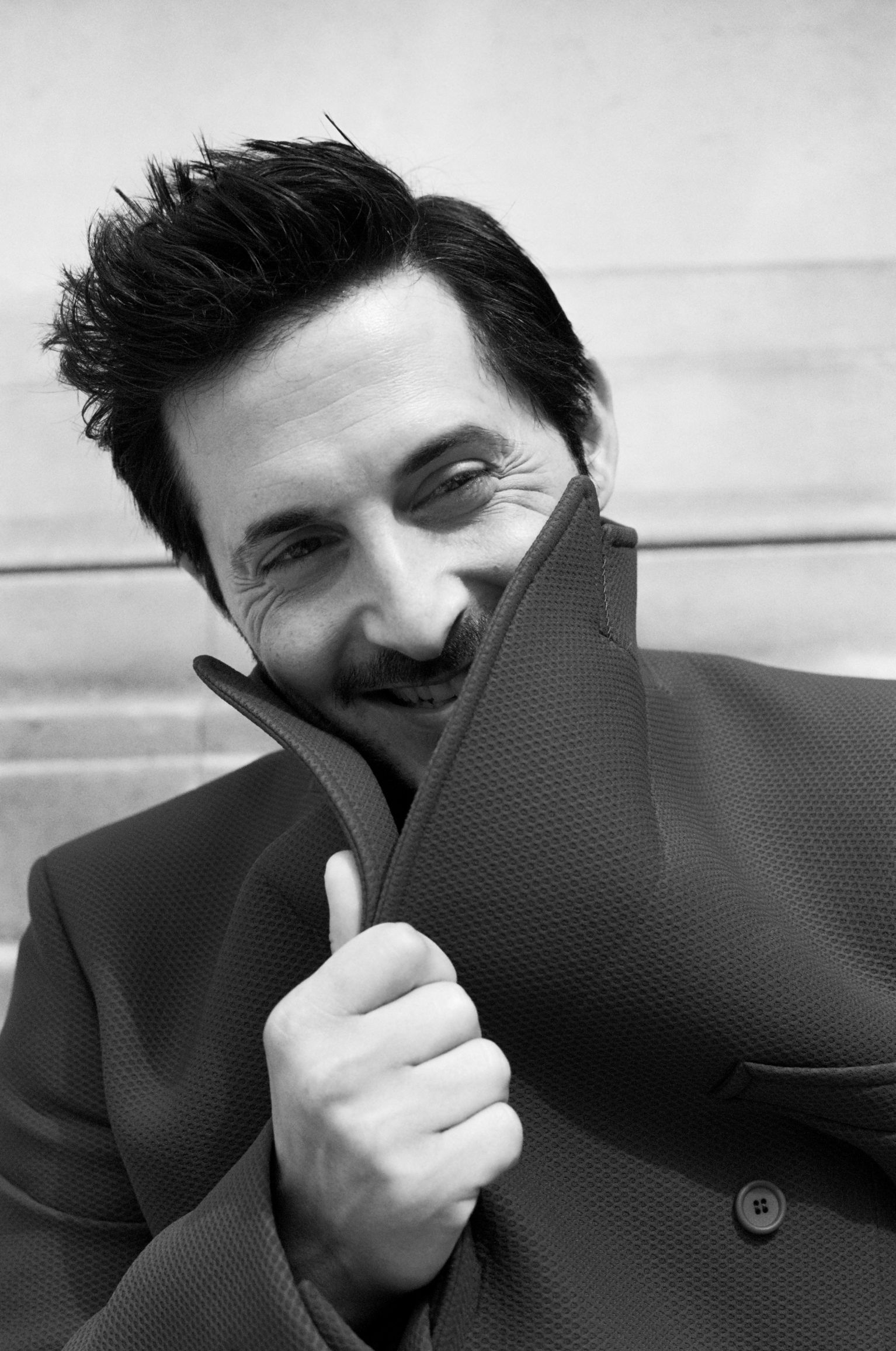 Jacket & Shorts Lacoste 
Have you learned anything about yourself from playing him?
I love crop tops. [both laugh] You know what? it's not something that I learned, it's something that I have been given. Anytime you wrap up a character you get to take on their presence. I'm a very shy person. Frenchie allowed me to live in his mindset of "Don't give up and don't give in."
That's a good thing to take away. You mentioned that in Season Three, Frenchie and Kimiko can finally talk to each other through sign language. Did that language barrier require a different approach as an actor than when you are filming a typical two-person conversation? 
Believe it or not, it was harder. For two seasons Frenchie and Kimiko communicated through gestures and eye contact. Then when Kenji came into the story and he started signing, it was obvious that she would then teach Frenchie how to communicate and how to speak with her in her sign language. It was clear to me and Karen [Fukuhara] from the get-go that we should push the fact that those two will communicate in that way because we always saw Frenchie and Kimiko as family. We knew it was going to be something that we were going to have to crack because it's very technical. It's a very specific language you have to learn. It's not actual sign language which is different all around the world, but it's one we came up with. The Boys has a great ASL Coach, Amanda Richer. She worked on Shape of Water as well. She created it and she's with us on set. Learning to communicate that was is a process. To be honest, you don't know where to look. You try to look in the eyes, but then you're trying to look at the hands and there's a certain rhythm to it. It relaxes your face. That's a very common experience.
I love that someone was on set who was in charge of creating an actual language for the two of them. That's amazing.
It was really interesting to use. Silence is indeed stronger than words. In every emotional scene that we signed, I remember the quietness on set. Everybody was just taking the scene in. It was quite an experience. I'm very happy that we touched on that a little bit. I think it's very sensitive, very beautiful and interesting.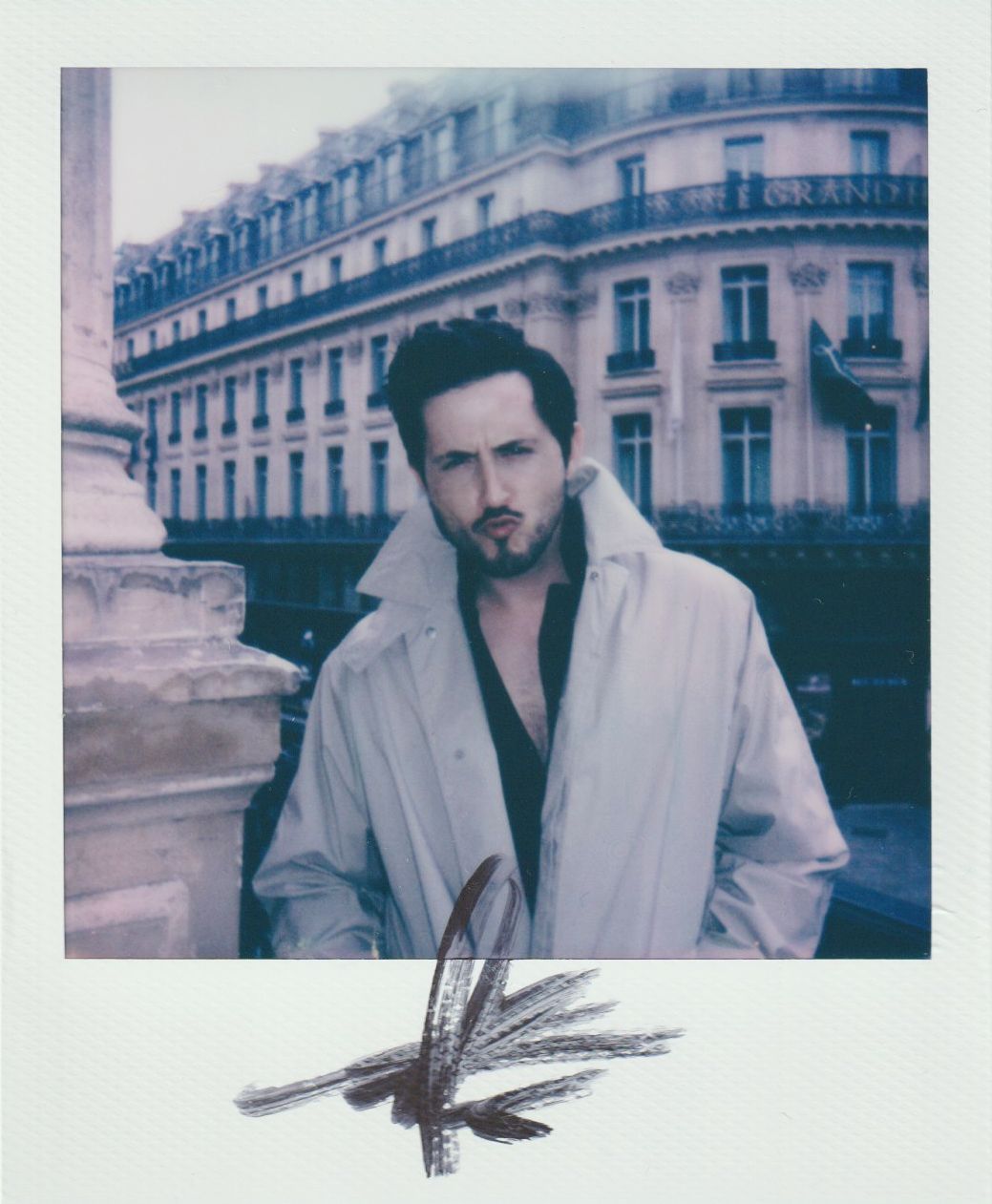 Full look Lacoste
I love seeing it in such a mainstream TV show because I think that kind of representation is important. If you could give Frenchie one piece of advice for this season, what would it be?
That's a good question.
It's my favourite question.
It would have to do with smoking. If you want to quit smoking, don't make it up with doughnuts.
When I was reading your bio, I was fascinated to learn that you used to be a paratrooper. When did you decide you wanted to move toward acting and what inspired that decision?
Talking about it feels like such a cliche. I still try to come up with a reason that I decided to do this, but in reality, it all just came together. Acting wasn't something I thought of as an option. After I was a paratrooper, I was supposed to get a job. Where I come from acting isn't something you can allow yourself the ambition to pursue. You have to pay the rent. Ending up here was a beautiful mistake. It was organic. Before I started acting, I worked with kids and animals on a farm. My friend told me he signed up for this acting course in Tel Aviv and that I should check it out. He said, "you're shy as fuck, you really should try it." I thought it might be cool to take a train once a week and explore. But, then being on stage was a lifting experience. I felt good and I felt safe. I felt in control. After serving for three years, it was good to have something dramatically different in terms of exploring your feelings and exploring yourself. It's something that I took very seriously and I feel changed me as a human being. It's more than a job now. I'll act for free. You can pay me for waiting. I'll act for free.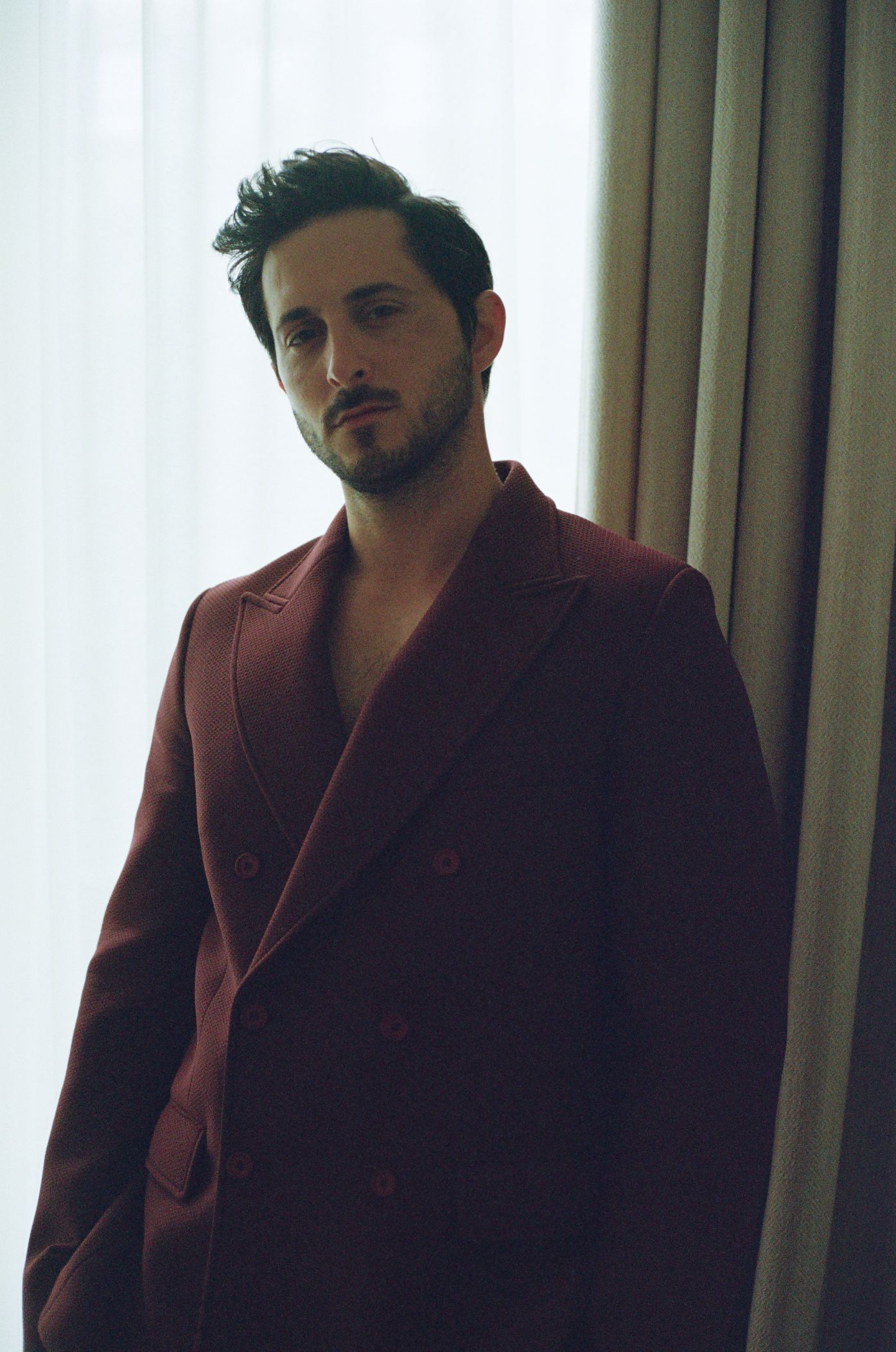 Jacket & Shorts Lacoste T-shirt Uniqlo x Marni 
I was going to ask you about Kerenor Farm because I noticed it on your Instagram. I love hearing about causes people are passionate about, so I wanted to give you space to talk about it if you wanted?
So, that's not the farm that I worked on, but I would love to talk about it. Kerenor farm is a nonprofit farm that I didn't know about until recently. It's run by this beautiful young woman who, from a young age, had this need to save animals. She started it when she was living in a small apartment with 30 different animals. Gradually she got bigger and bigger and then became a farm owner. She has everything from Blind crows to cows that fell off on the way to slaughter, as well as pigs and crippled dogs. All these animals that, unfortunately, don't have a shelter now can have a beautiful fulfilled life. I'm very involved in that farm. It's one of the most beautiful places in Israel. It's very tranquil.
That's so cool. There's a similar farm in Los Angeles called The Gentle Barn. I've been there a few times.
On really? I volunteer at Kerenor. I help them recruit and go there to get inspiration and to get connected. To me, There's nothing like animals.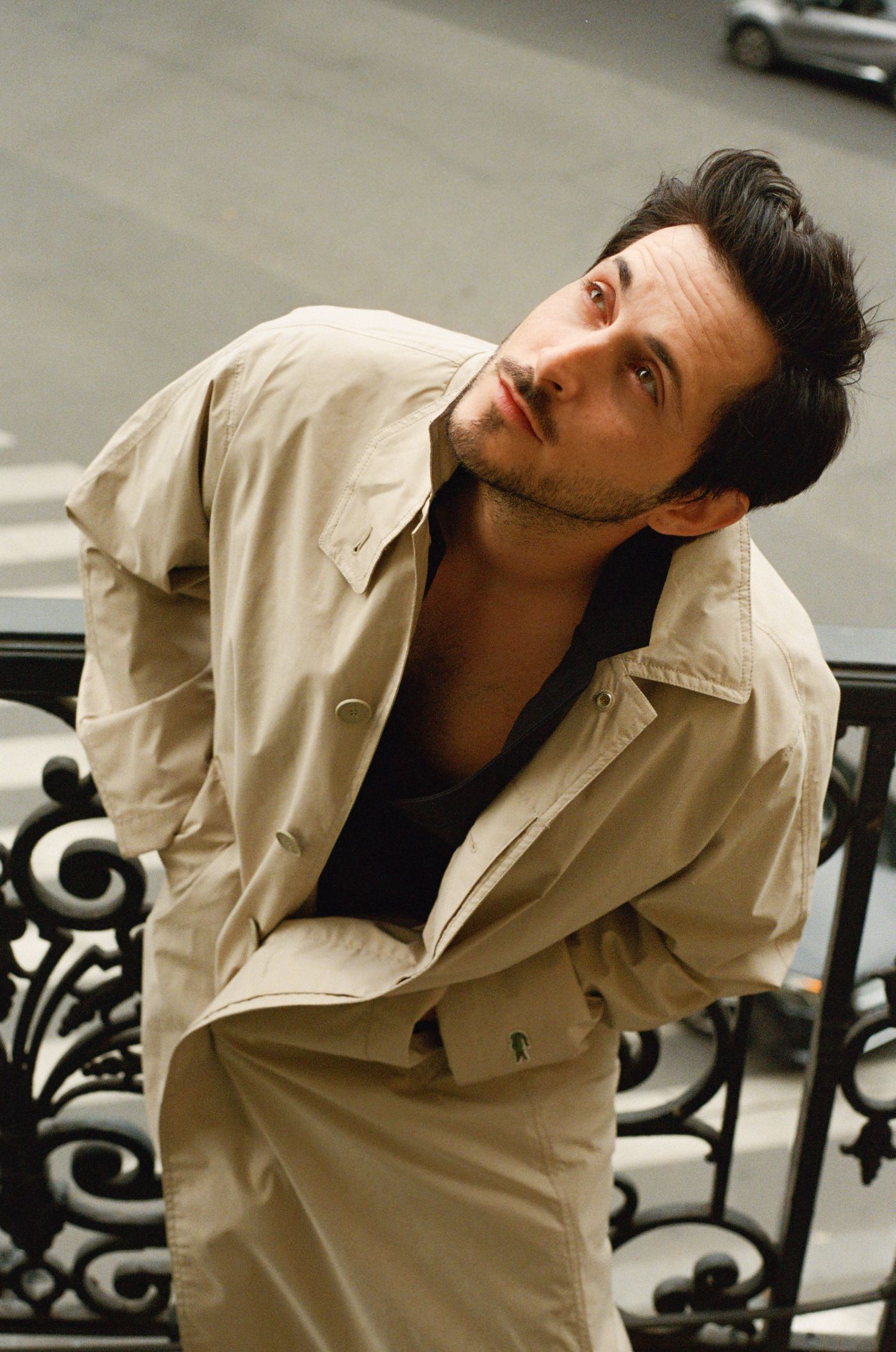 Full look Lacoste
I agree. I'm a big animal person as well. Moving back to your projects. Your next project is a sci-fi Thriller called Slingshot. What was it like filming a movie set in space?
It was intense. You spend all your days from morning to late evenings inside this vacuum. But it was just great in terms of exploring this world. I got a chance to meet a cosmonaut and talk about the possibilities that people are working on. A lot of serious people want to find a way to get off this planet. That scares me. All those resources and all that money going towards how to get us out of here instead of how to fix what we have here is very depressing. 
You're preaching to the choir.
It was those kinds of thoughts that I needed for the character. The film is about three astronauts that go on a mission to find Jupiter's moon. It deals with what we've been through with COVID, the isolation and looking for a way out and being bubbled in with self. It's a very philosophical and beautiful movie.
I can't wait to see it. Finally, to bring things back to The Boys and end on a lighter note, if you could design a superpower for yourself, what would it be?
I would love the power to heal people, as cliche as that sounds!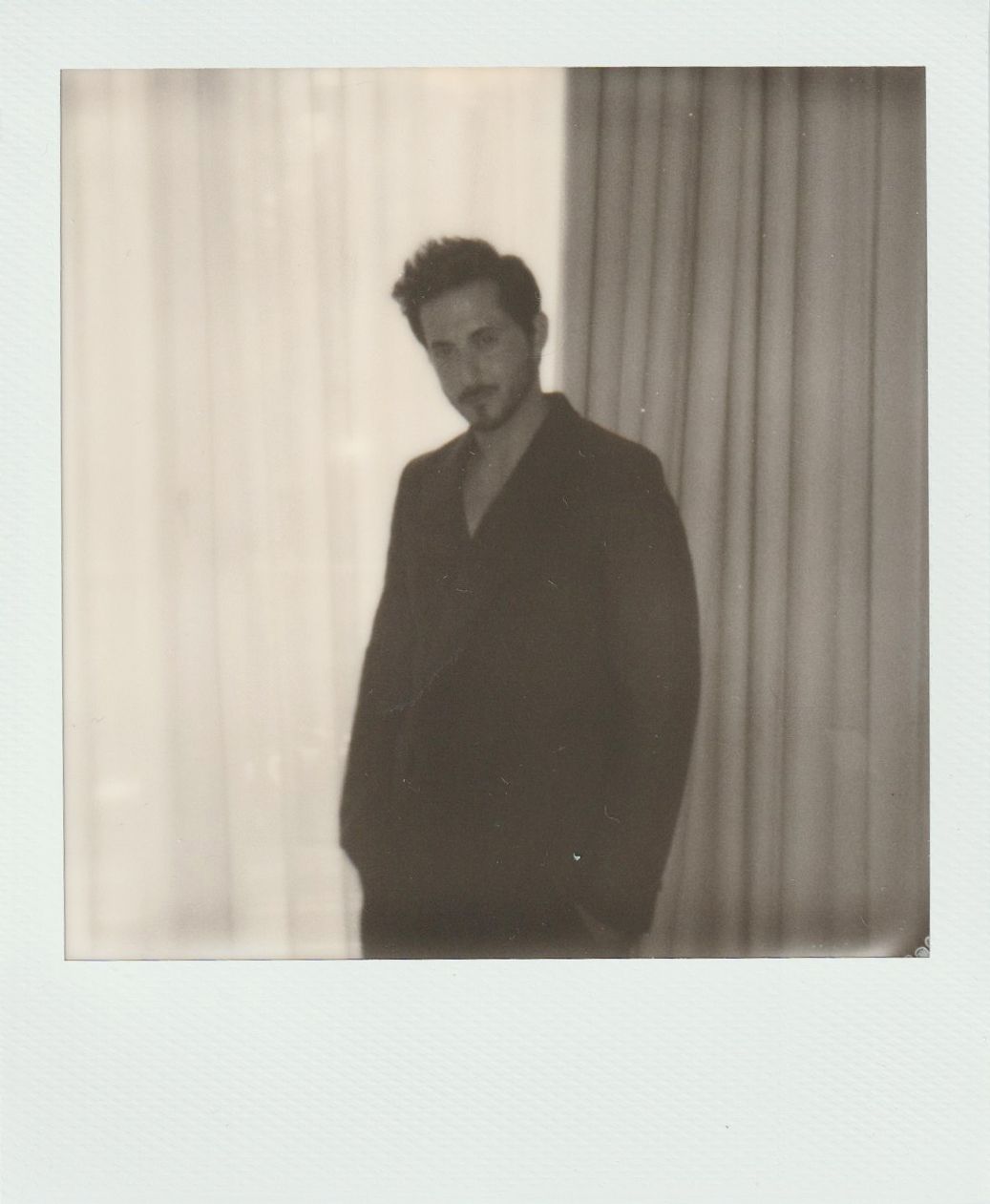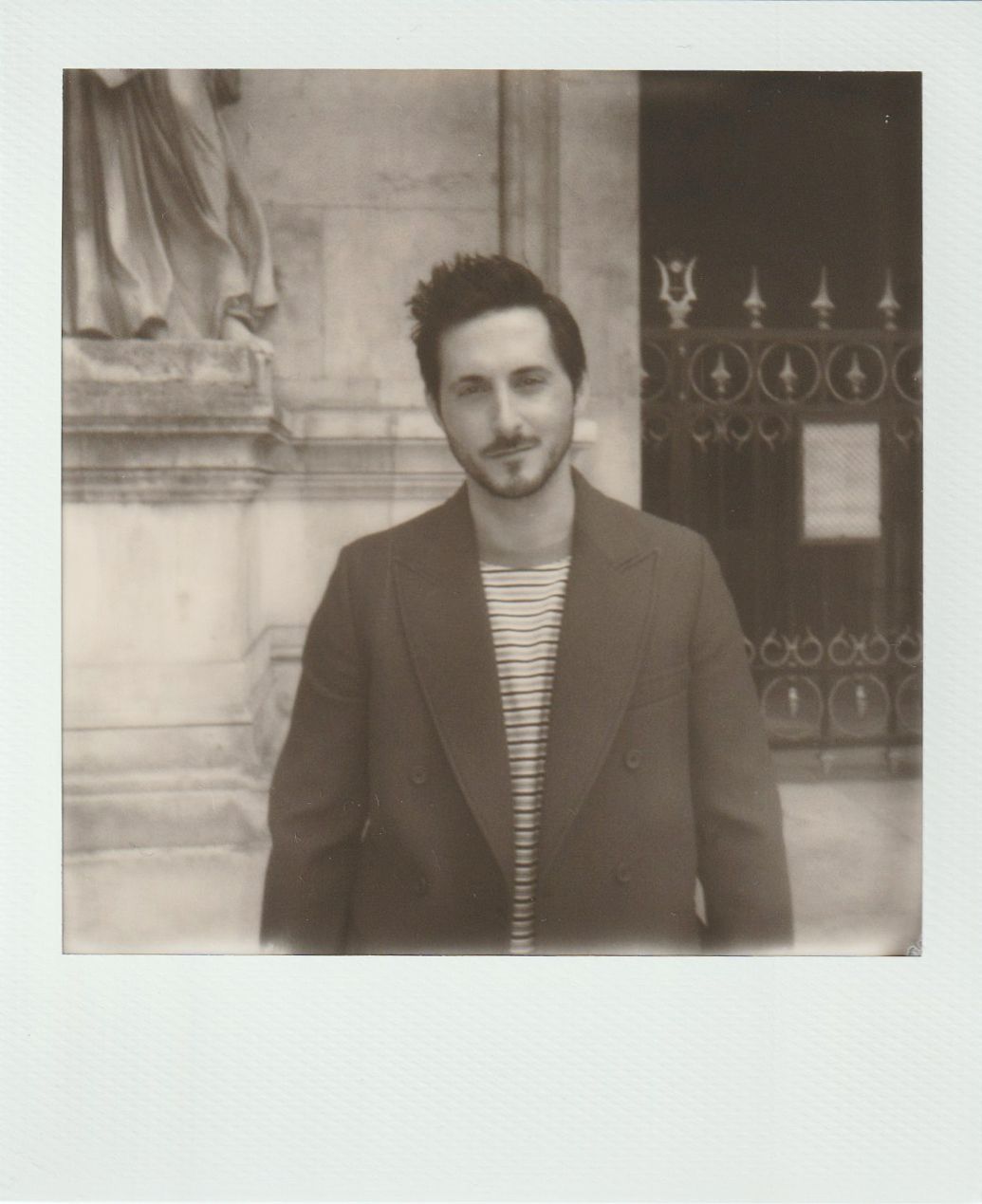 Season 3 of The Boys is streaming now on Amazon Prime Video.
Interview by Sydney Bolen
Photography by Pierre-Emile Havette
Styling by Barbara Ikkache
Grooming by Emilie Plume
Production by Jasmine Perrier at Studio J•T•P
Location Suite Opéra at Sofitel Le Scribe Paris Opéra
Header image credit: Full look Lacoste