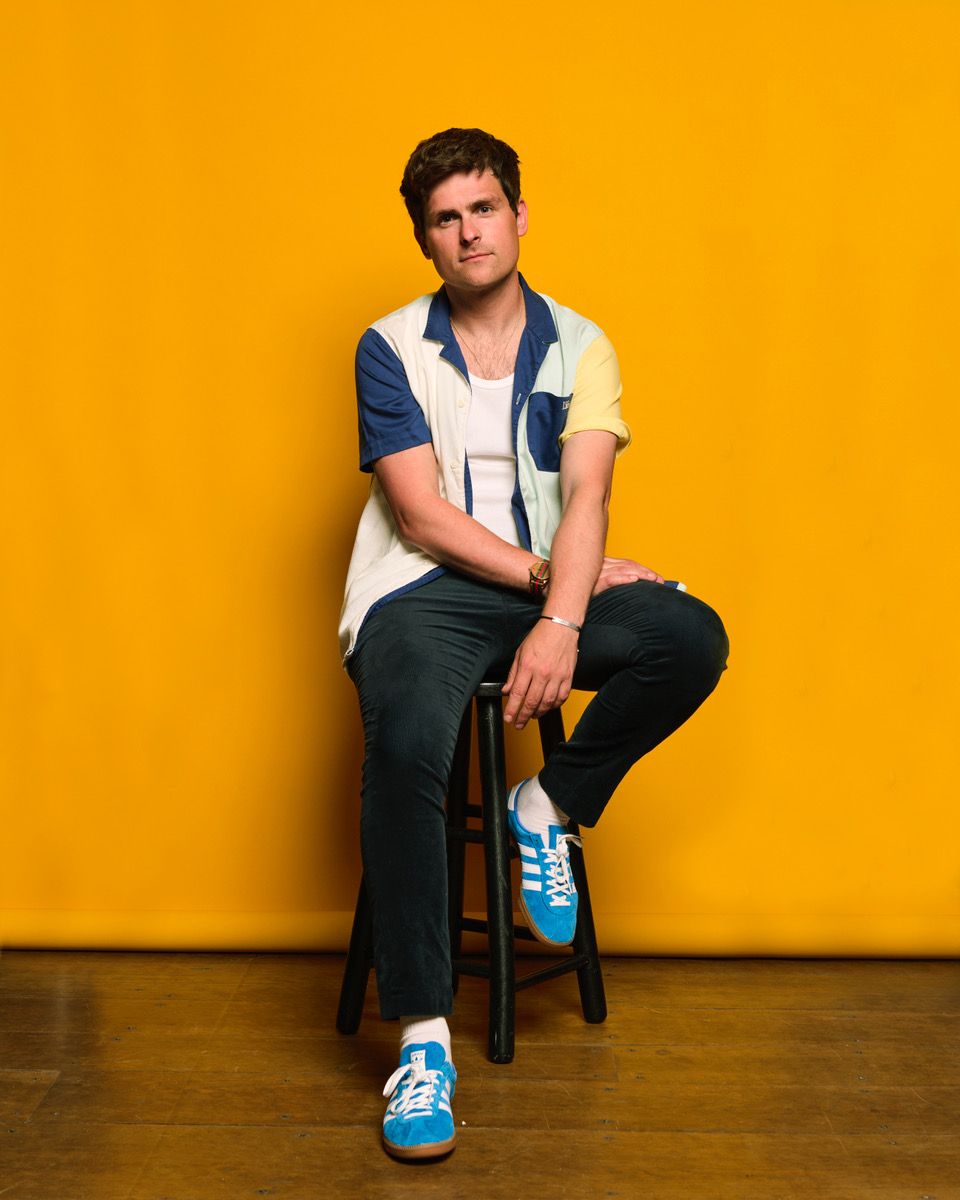 Tom Speight
Melodic London musician Tom Speight takes us on an emotive and melodic journey through love, loss, and hope on his third album Love & Light.
Inspired by his own experiences, the powerful record strikes a balance between intimacy and relatability with ease. Described by Speight as his "most personal record to date," the versatile album offers up a little something for everyone, laden with plenty of comfort and catharsis as he weaves through universal themes with a personable touch.
In conversation with 1883, Speight speaks of the inspiration behind his album, his personal favourite track, the evolution of his sound and what he'd love to experiment with in the future, among other things. 
What is the inspiration/message behind latest single Trick of the Light? 
I wrote that song with Matt Hales and we managed to write it within half an hour before I had to catch the last train from Bath to London. So the track came from an intense burst of inspiration of writing this fun, energetic song.
Would you say that this sort of intense bursts of inspiration is something we can expect your album Love & Light?
I think this album is the most versatile piece of work I've ever done. There's everything from uplifting and upbeat festival bangers to more ambient, atmospheric songs. It's got a bit of something for everyone and it doesn't just settle at one thing which is why I personally think it's my best record to date and I also had the most fun recording it. 
You've described the album as the most personal to date and you've spoken about things you've spoken about before. What made you think want to delve into something personal? 
It was a knock-on effect from the second album, which sort of felt one-dimensional. In that album, I wanted to write a hopeful, summery record and that was it. In this one, I wanted to dive deeper and explore different themes that are close to home like grief or falling in love – things that are personal but also universal and things that everyone goes through as well. 
It always tends to be quite cathartic to channel personal experiences into music. But what is the most challenging part of tapping into such experiences? 
I lost a very good friend during the making of the album, which inspired a few songs. It is difficult to write something that intimate but it was very cathartic to release those emotions. There's a song called Tears, about my friend and another song about my sister, delving into things I've never told her but it's easier to say in a song. Each song is a letter to a person. 
What's your personal favourite track from the album and why? 
My favourite song is a song called Wonderful Wonder, which is the second track on the album. I think it's my favourite because it feels like the most complete songwriting I've ever done – it feels timeless and classic. 
How would you say your sound has evolved and where do you see it going from here?
I think my sound has just gotten a bit more confident and richer. I listen back to my first record – which I'm extremely proud of – but I can hear that's more innocence in the recording and songwriting. I've found more of my voice in this album. Moving forward, I'd love to make a more acoustic album as the next record. 
Is there anything you've yet to delve into your music that you'd love to in the future? 
I'd love to something a bit more abstract. There's a song called Into the Night, in my first album that alludes to that. Just something more ambiguous. 
What's been a career highlight and what's on your bucket list? 
I think the career highlight is definitely that I'm still doing this and being a full-time musician after nearly a decade. The bucket list would be selling out Shepherd's Bush Empire.
What's one question no one has asked you in an interview so far you wished you were asked? 
I'd love to put into the ether about getting my music more in films. So, if you asked me "What films would like to have your songs played in?" and I'd answer a Zach Braff film.
Love & Light is out now, follow Tom via @tomspeightmusic
Interview Malvika Padin