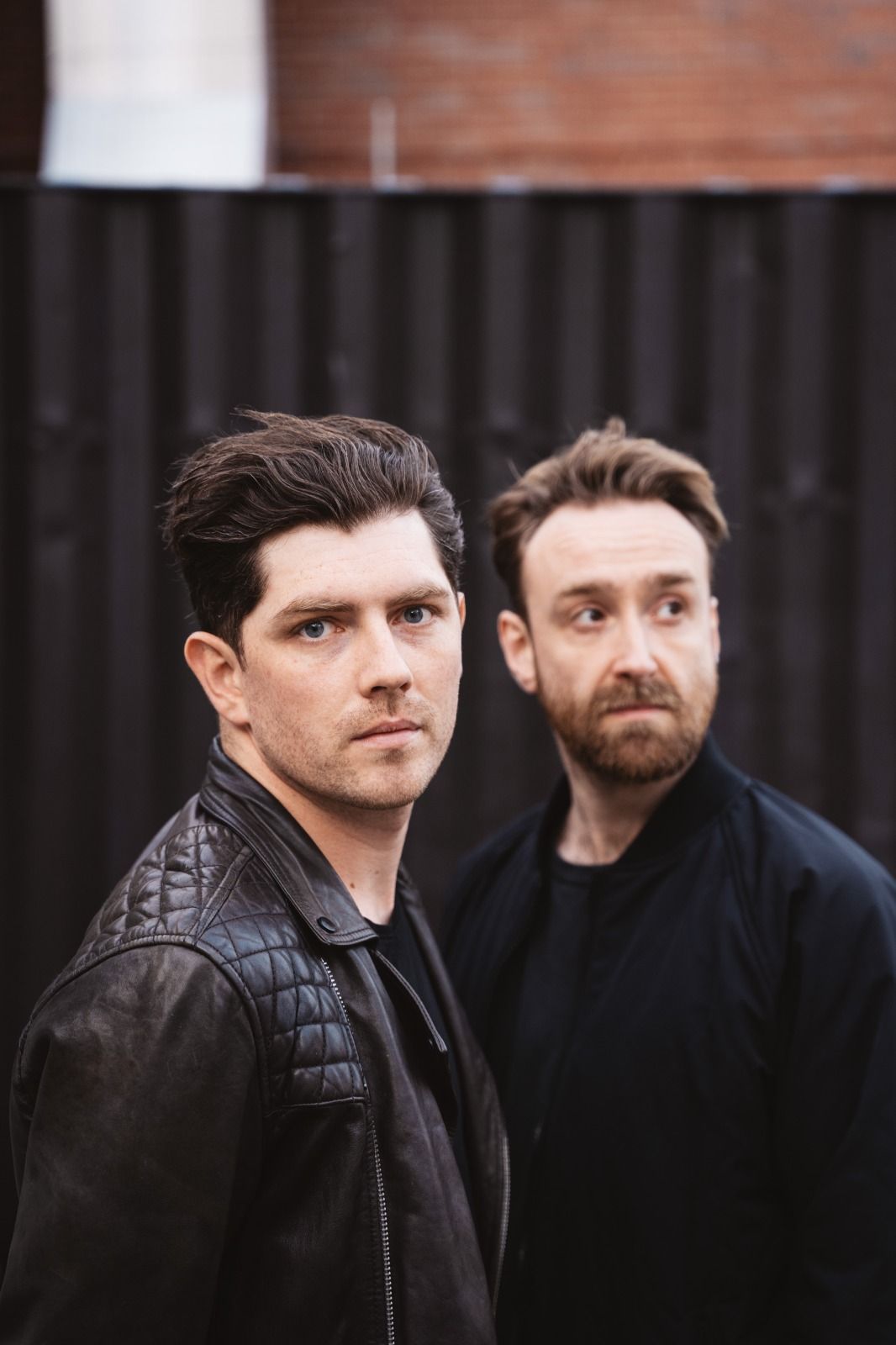 Twin Atlantic
Twin Atlantic have thrown out the rule book on their brilliant sixth studio album, Transparency.
The Scottish group are returning with their new album Transparency tomorrow. It's a record that is heartfelt, exciting and instinctively raw. Yet interestingly enough, the album was made by accident as they weren't really planning on writing an album. Frontman Sam McTrusty and bassist Ross McNae were working on material as a follow-up to their major label backed fifth LP, Power, but weren't in love with the tracks that they were crafting, so they stopped. It took a series of different events such as the pandemic, an inspired music session with friend and producer Jacknife Lee, and countless hours of hard work in a small flat in Glasgow before the album, Transparency, materialised. Although it's a body of work which they made in different conditions to what they are used to, the different circumstances have allowed them to disregard previous rules they've always followed in the past and embrace more experimental techniques when writing music. Undoubtedly it's one of Twin Atlantic's best albums to date.
In discussion with 1883 Magazine, McTrusty spoke about the new LP, Twin Atlantic's forthcoming UK tour, and his personal career highlights so far.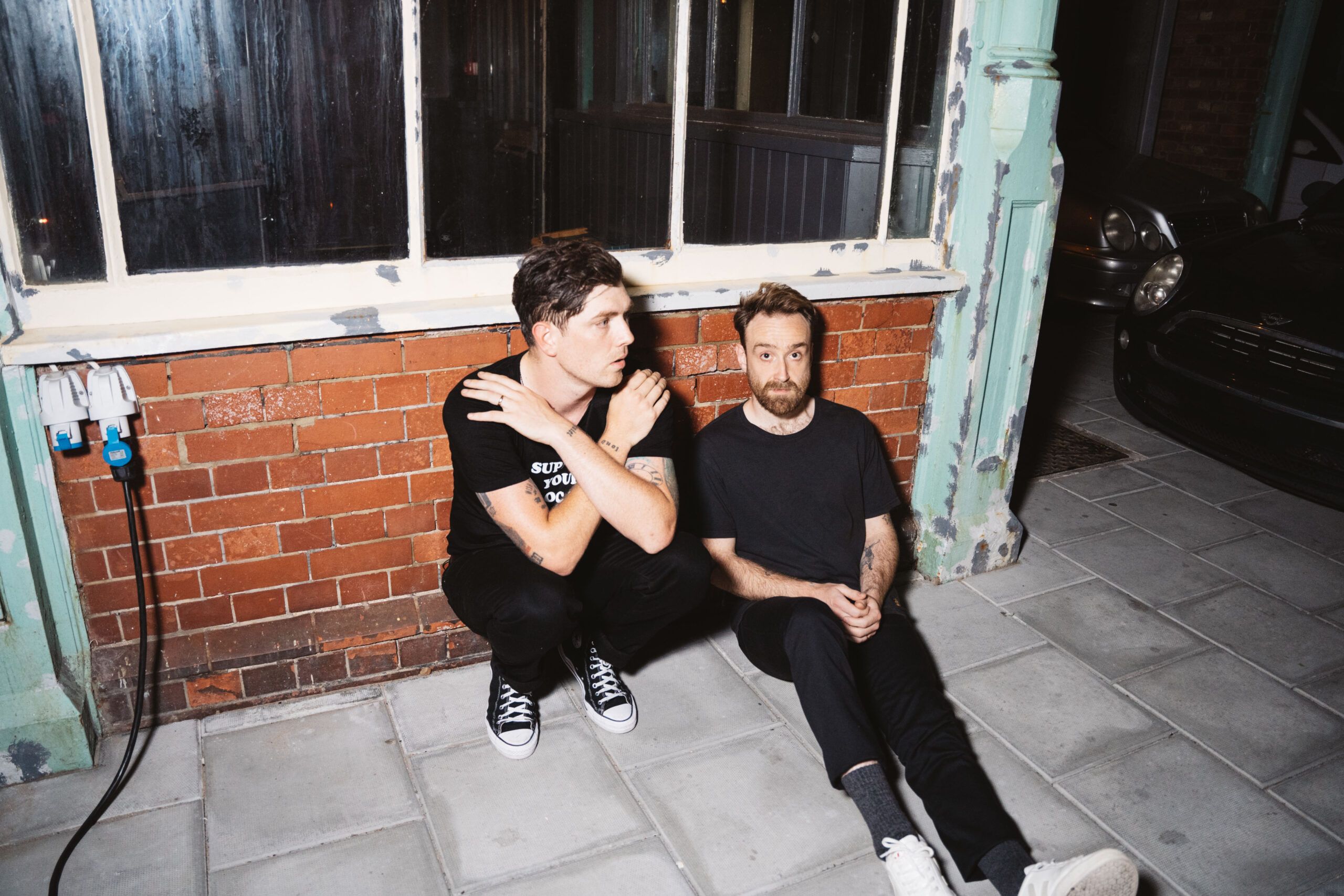 Hi Sam, Twin Atlantic's new album Transparency is out tomorrow. As it's your sixth studio record, what were you hoping to achieve when you went into write the record?
Well, to be honest with you, the record has a really complicated origin story which goes a long way back. But we weren't making an album, I didn't have a goal to make an album. We had an album come out called Power in 2020 and we had signed our first major record deal. So we were sending loads of stuff over to the label. Basically Power was twice as long and the record label's idea was to  split it into two parts. One part comes out and then really quickly follow up with the release of the second record and both records tie into each other.
But obviously the pandemic happened so we couldn't fulfil that. We were meant to finish off two or three more songs because whilst we were promoting Power, we'd be spending time in the studio. We have our own studio and invested money in different gear and all that. We had the facilities to record in our free time. And for the first time ever, we weren't really loving what we were doing. We got into a position where we felt like we were making this music just to fulfil a label contract, I don't know.  We weren't really making music that we love. We didn't  have writer's block or anything, we were going and going through the motion and going from A to B…
The music you were making at the time wasn't really fuelling your soul, you guys just didn't get the feeling…
Exactly. And it took lockdown for us to kind of admit that to each other. We were saying things like: 'yeah, it's good enough isn't it? 'That's good?' 'Yeah, that's fine' haha. While that was going on, there was a conversation of that maybe I should go to LA and work on one of the songs with our mate and producer, Jackknife Lee, that we've worked with a couple of times and we've had  success with. So it seemed kind of obvious to the label to try that approach one more time. When the pandemic really kicked off and everyone was being asked to work from home, I took stuff home from the studio. My intention wasn't really to make music it was more to dive into the gear a bit more and learn a bit more about it because I had bought this stuff for one specific use on Power but I knew it was capable of so much more. 
When i set up the gear, I was like maybe I should see if Jacknife wants to do this remotely instead because then it would get the label off my back and I may get a finished song out of it, so we can then submit our album and then they need to pay us because we can't tour right now and we've got a big tax bill to pay, it kind of saves our bacon, financially. So I was like 'fuck it, let's try that'. And the song that we ended up doing together was such a different experience compared to the music that we had previously been making and the circumstances of it, it all just felt like a total breath of fresh air.
Even when management heard it, everyone was really really excited by it. Even Jacknife really enjoyed it, it was his idea to do it again and make another one. It was just so much fun that we ended up doing another track and then another track. The Two songs made were 'Get Famous' and 'One Man Party'. And then out of nowhere, I thought 'would I rather release an album that sounded like these new songs rather than the record that we're admitting to ourselves that we don't love?' It was a total nightmare because we were in lockdown and Jacknife is eight hours behind me timezone wise, I've got a six month old baby that I'm looking after because my wife is a nurse, so she was called back from maternity leave to work on COVID wards. I was only getting two to three hours of sleep but even under all those circumstances, I thought: 'fuck it. the right thing to do is to redo the album in a way that excites us.
We didn't all love the process for Transparency because obviously it cut some people out of the making the music and it cut me out of making the music in certain ways because I was working in a bedroom, it wasn't what we were used to. It was made in an old flat in Glasgow, so I couldn't really make the level of noise that I would have liked to. When it came to vocals, I had to adapt and use a level of vocals that was more similar to spoken word because of the environment in which the new record was done. A lot of different factors came into play but it was definitely the right decision to make re-do the record which we didn't like and we ended up with something we love.
Well it sounds like against all the odds and factors you had to face, Transparency was a happy accident and you've ended up with a record you love rather than one you and Ross don't feel as passionate about!
The album definitely shakes up the Twin Atlantic formula compared to previous albums, "Bang On The Gong" (I love that you sampled your mum on the track, Sam), "One Man Party" or "Dance Like Your Mother" are prime examples of the new sound on Transparency, but there must have been other factors like Craig leaving the band and working with Producer JackKnife Lee that helped inspire this new direction?
It's funny because there are all these really obvious factors at play but like the main one is that we're used to make records in proper studios and write the songs months before. So we would have loads of time to craft them and perfect layers and the sonics. But Transparency was made totally out of instinct, literally overnight. I would get something by Jacknife, I would then write to it add the odd thing or change the arrangement and then send it back to him and then go back to sleep. I would then wake up the next morning and we'd then be like 'this sounds good, let's move onto the next one'. We acted out of instinct and moving on rather than having time to really overthink stuff. The rulebook got thrown out the window because when you start working in that way, where you've got all these limitations as well, I couldn't do the big vocal high chorus thing we've done in this band for years, as soon as I got over that, so many more options became available. "Dance Like Your Mother' is just a groove for the whole song, we hadn't really done that before but because I was able to play with the vocals a bit more experimentally, it just felt okay to try different things and have that sound.
The album artwork for the LP is so cool, how did it come about, It was made by an artist called Martta right?
We've spent months in the past going over artwork and trying to figure out the meaning of it and come up with original art. I went to art school before being in the band, I was always really driven to match the visual up to the album that we'd made and tie it in with the name and have all these multilayered reasonings or threads of story behind the artwork. But with the artwork for Transparency, just because of the way it had been made…. When i'm making music, I go on a website which just show you loads of visual art called 'This isn't Happiness' and Marta's artwork was there. 
I saw it and I already had the title Transparency for the album because of the lyrical content, and because of the way that I was feeling about loads of stuff going on in my life and I just saw the drawings of some people were filled in and some weren't and you never know who's passing in the street. I just thought it kind of sums up my feelings just now. And then obviously there's a really striking white and orange stripes in the artwork, it stands out. There wasn't really much more thought than that, there was an instant connection to it and the artist was happy for us to use it. And yeah, it might be my favourite artwork because it was so easy.
You've always written about your feelings in the past Sam, but it feels like you've  opened up even more when it comes to the lyricism on a lot of the tracks. You  traversed topics like marriage, parenthood, male friendship, the absurdity of social media and more. I guess because you said with this record, in particular for you it was more gut instinct. So did that affect the lyricism as well then or had you already pre planned it? Did your writing process for the lyricism change on this record at all though or did it stay the same?
I think I wrote six or seven songs to every piece of music and I've never really done it that intensely before. But again, it's maybe because I had time to think clearly, I'm not sure. It's been the longest I've spent in Glasgow in my adult life without leaving because of the lockdown. I think I had a  moment to  take that and absorb more of the culture actually around me. In years gone by, a lot of the lyrical content were more about escaping and  dreaming and believing in yourself and world being something to go and adventure in. But on this record, I was forced to sit at home and there was no option to leave. I probably had to face up to some topics or subjects that I've been suppressing. And you then go to open yourself up or open your mind up to how the music makes you feel and I can get lost in that really easily. Yeah, the songs just became a lot more honest and maybe had a depth to them which they didn't have before because there was that element of realism rather than escapism.
What unreleased tracks from the record are you looking forward to fans hearing and why?
We've done it sort of on purpose that the songs we've put out are kind of more happy-go-lucky rock & roll type sound because I want it to almost be a surprise when people hear that the rest of this album is really slow paced and depressing. That was kind of part of the design/meaning of the album. You don't really know what's going on with people behind closed doors or what they're going through. I think it makes for an interesting way of presenting an album. On the face of the record, everything is fine, I'm showing off and I'm being the front man and feel happy all the time but then there is so much more depth. So I'm excited for people to hear the opening track 'Keep Your Head Up',  'It's Getting Dark' and 'Haunt', those three songs probably.
We need to talk about the UK tour you have coming up in May! It sounds like it's going to be really fun. The tour is to celebrate the ten year anniversary of your album Free. This will be your first experience of performing a record from start to finish, it's surely going to be an emotional string of shows for you?
Yeah, I think so. We're not really nostalgic people to be honest with you in this band. But it was kind of forced on us due to lockdown because our album went gold in the UK during lockdown, and we were sent these plaques to our house. We don't really have stuff like that as a band, we don't have awards and things like it so it kind hit us in a heavy way where we just felt so grateful. That was the album where we started to get played on the radio and started playing big major festivals and start selling out shows. So because the brakes have been slammed on and a gold fucking record arrived on our front door,  when we were talking about going on tour again, when we could go on tour, it just felt like it was the right time to do something that would show our gratitude and appreciation rather than always chasing the idea of pretending to be bigger than you are. That kind of massive ego exists a lot within the music industry and rock, so we thought like we'll actually do something that our fans genuinely want and be slightly less selfish for once. So yeah because that's the reason why we're doing it the tour. It feels really exciting and we're looking forward to it because I used to think that if you did something like that, you're kind of checkin out…but the origin of the tour is a bit more natural, we are doing it for the right reasons.
Definitely the right reasons. I think you have nothing to worry about there Sam, it's not a 'greatest hits tour' so you are fine haha!
So far, what have been your personal career highlights?
We've always been one of those bands were we've always wanted to play as big as show as possible, so any time that we play a huge show, it means a lot to us. We've played a football stadium with the Kings of Leon and stuff like that. We headlined an arena in Glasgow and that was a life changing moment. Not many acts get to experience that, so we are very lucky. Hearing your band on the radio never gets old. That's always something that feels shocking to me. If I'm being honest, it's probably all the little memories that people don't ever get to see, like travelling in a van…we played South by Southwest in Austin Texas for the first time in 2009 and then we drove three days straight to Los Angeles to record our first record Vivarium. That three day drive, even though it was one of the very first things we did, It was such an awesome experience. One of the biggest highlights would probably just be the travelling elements.
Another mad thing was us going to South Africa, not realising that we had any fans and we turned up to play a festival there and there was like 5,000 people there that knew every word. It's  just crazy things like that. 
What's next for Twin Atlantic in 2022, any other special plans for the year? Or is there anything you would just really want to do?
I would love to play some festivals. We don't have any in the books right now because we don't really know what's going on with international travel. So it would be nice to have a proper summer festival experience again. Last year, all the festivals were moved to September/autumn, so I'm kind of missing that element. A festival feels a bit more like  a cultural event and to be part of culture and go to all these individual cities and countries is something that I've taken for granted before. In the past, you would get tired when touring and you focus more on the selfish parts of touring or focus on travelling. But now, I'm really missing being part of big cultural festivals and experiences during the summer, so hopefully we'll get back to it.
Fingers crossed you can get back to it. 
Finally, it'll be incredibly exciting to just put the record out. It will be amazing to see the fans actually receive the album as well because you guys have  spent so much time on it and it must be such an interesting feeling to finally put it out, I guess?
It's mad, it doesn't even feel real to me that we're putting the record out because the way that we made it was really non-deliberate. And again, we were just trying to keep up our end of a contract that we had because we had a date to hand the record in by. By then trying to finish it, we opened up this whole Pandora's box of completely redoing the record. The very fact that it's coming out and it sounds the way it does, it just doesn't just doesn't feel real to me haha.  When talking about this record to people, I'm still unpacking a lot of what the album's even about or why we made it, so it's quite a surreal experience.
Twin Atlantic's sixth studio album, Transparency, is out tomorrow. Follow Twin Atlantic @twinatlantic
Interview by Cameron Poole
Photography by Cameron Brisbane