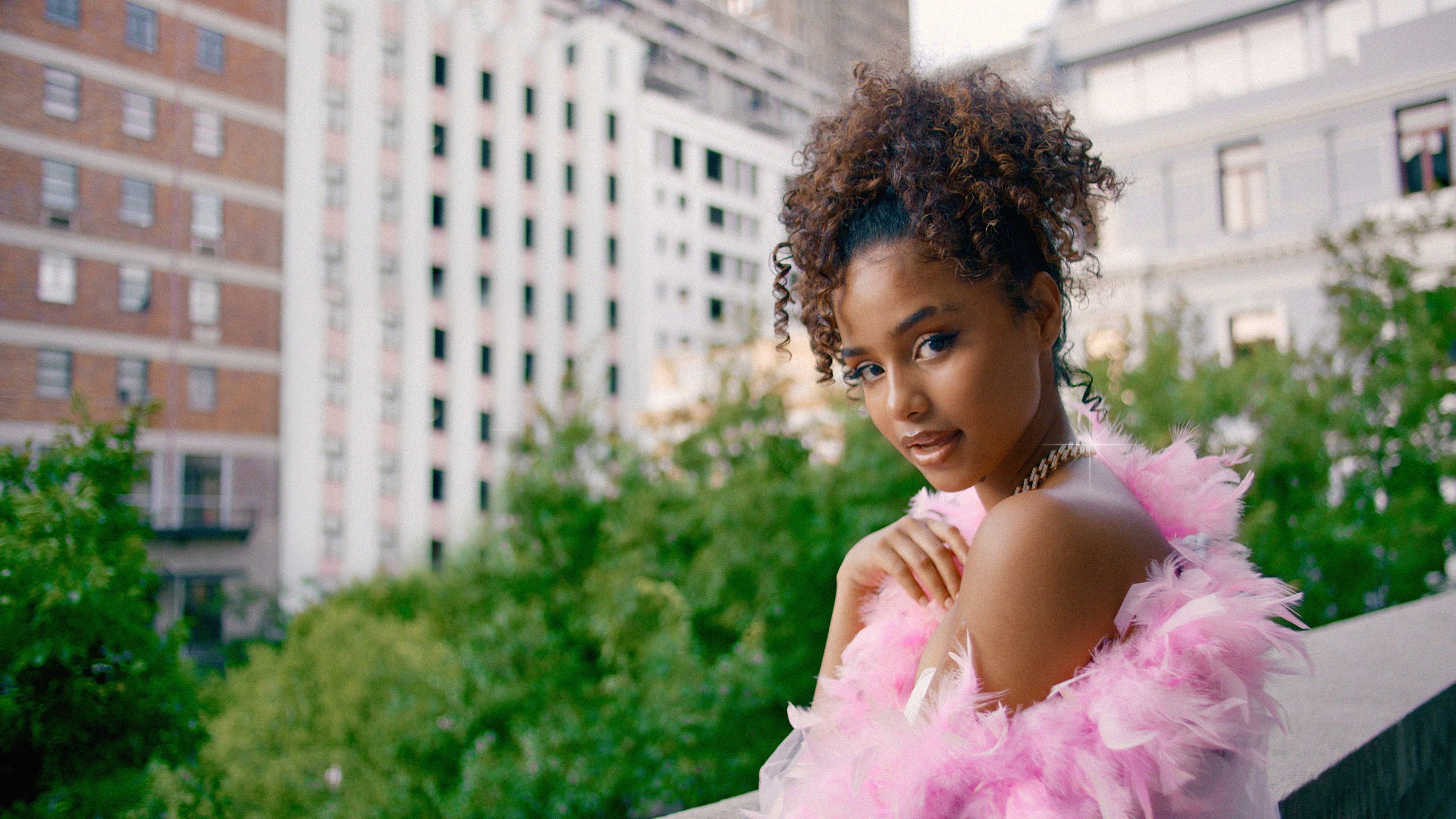 Tyla
It occurred to me the other day that this summer will have been 13 years since I moved to the UK. I have now lived in this country longer than the place where I was born.
And while I have now officially spent a longer time of my life here, than I have in my home country. That being said, one thing about me is that my culture is within me through and is something that has never faded. One way in which I have been able to stay so in tune with my culture and everything that I am is through music.
And one thing about me is that I'm always going to champion any music that comes from the African continent, so it was no surprise that when I came across 19-year-old Tyla Seethal a young musician hailing from South Africa in the form of a very bright and colourful music video for her debut single Getting Late I wanted to know more.
Releasing her debut single at the end of 2019 with fellow up and coming producer Kooldrink, it wasn't until the release of the video at the top of this year that the track really took off. Blowing up on Tik Tok and creating the phenomenon that is the Getting Late challenge which has garnered 9.4 million likes coming from all over the world.
Fresh off this unexpected success I caught up with Tyla to speak about her newfound journey into music, representing South Africa, becoming a TikTok success, the pressures of being an artist navigating the digital sphere and more.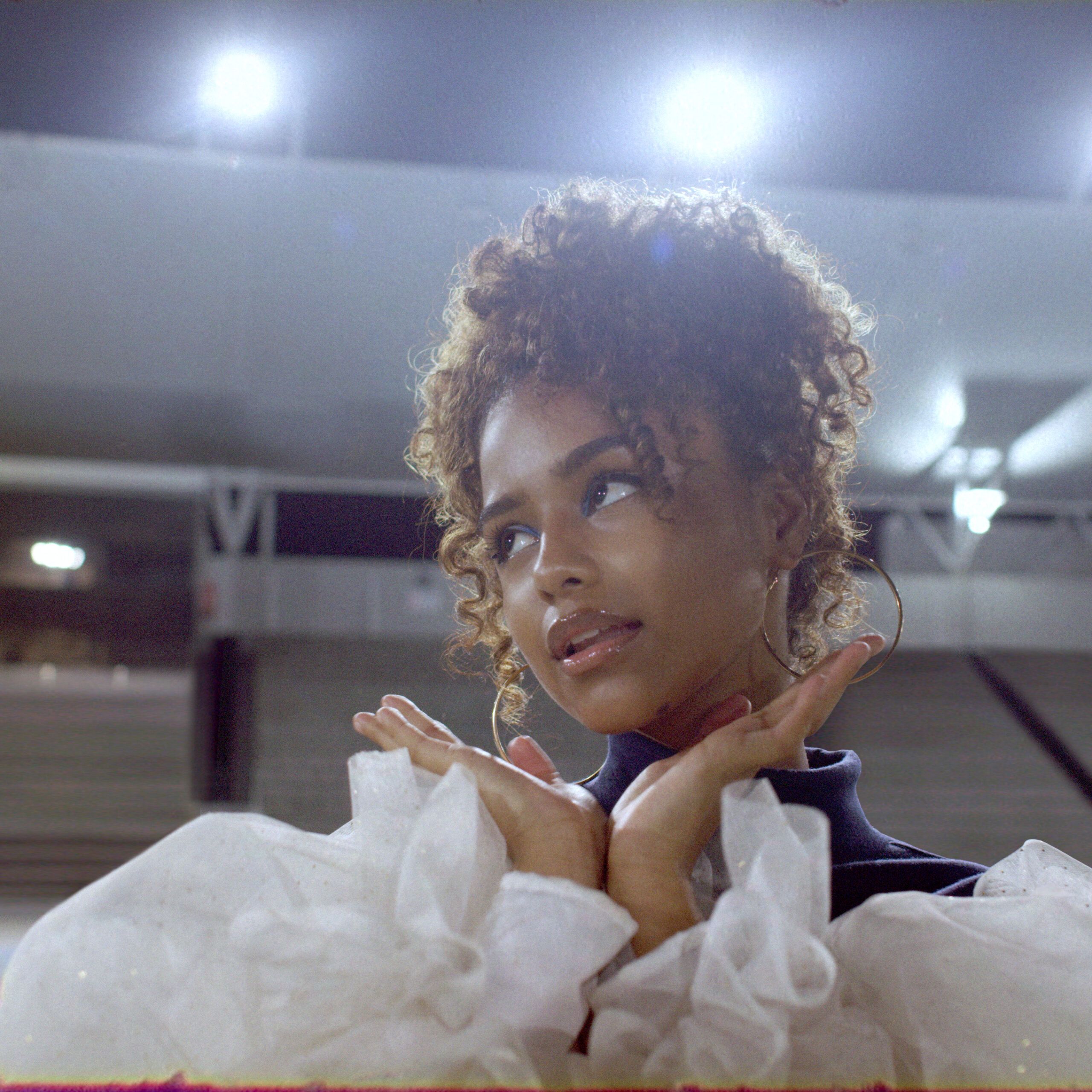 So, first of all, congratulations on the single. What would you say was the initial journey to making this song happen?
Ever since I was little whenever anybody asked me what I wanted to be when I grow up I always said that I wanted to be a singer. I would say that I started taking it seriously at the end of high school, I posted covers and original songs on Instagram and I got discovered by my now manager in 2019. And that was a total change with everything I started exploring my sound it was my first time I had ever recorded anything in general and that was when I met Kooldrink who is the producer of my single. We recorded multiple songs and tried multiple genres and when we came across Getting Late we knew that was the one we wanted to break out with. It was my first time I tried Amapiano it was the first time Kooldrink had ever done Amapiano, we knew that it was something we wanted to do and the fact that my voice is more poppy and his production tends to be more electronic so we managed to find a balance in between and that's how we came up with Getting Late.
You worked with Kooldrink who was the producer on the song, how did that initial meeting happen?
When my manager discovered me, he brought me and my parents to meet and I was told that we were going to record that same day. That night I was staying up trying to write a random song to this beats I was sent. I then went in and we met Kooldrink and I recorded that same day for the first time ever.
With him being a new producer himself what has that collaboration process like for the both of you?
Kooldrink taught me a lot of the basics. I came into really knowing nothing about recording and all these technical things. I was just a singer that sang in the room, and he taught me things like mic control, harmonisation a lot of the things that I know now. Initially it was difficult because we were both trying to meet in the middle and get to know each other sounds and how to work together. However, when we got into the groove it was just great and that's how the song came together because we were both just being very creative and giving it our all and things just started flowing from there. It was a very natural process.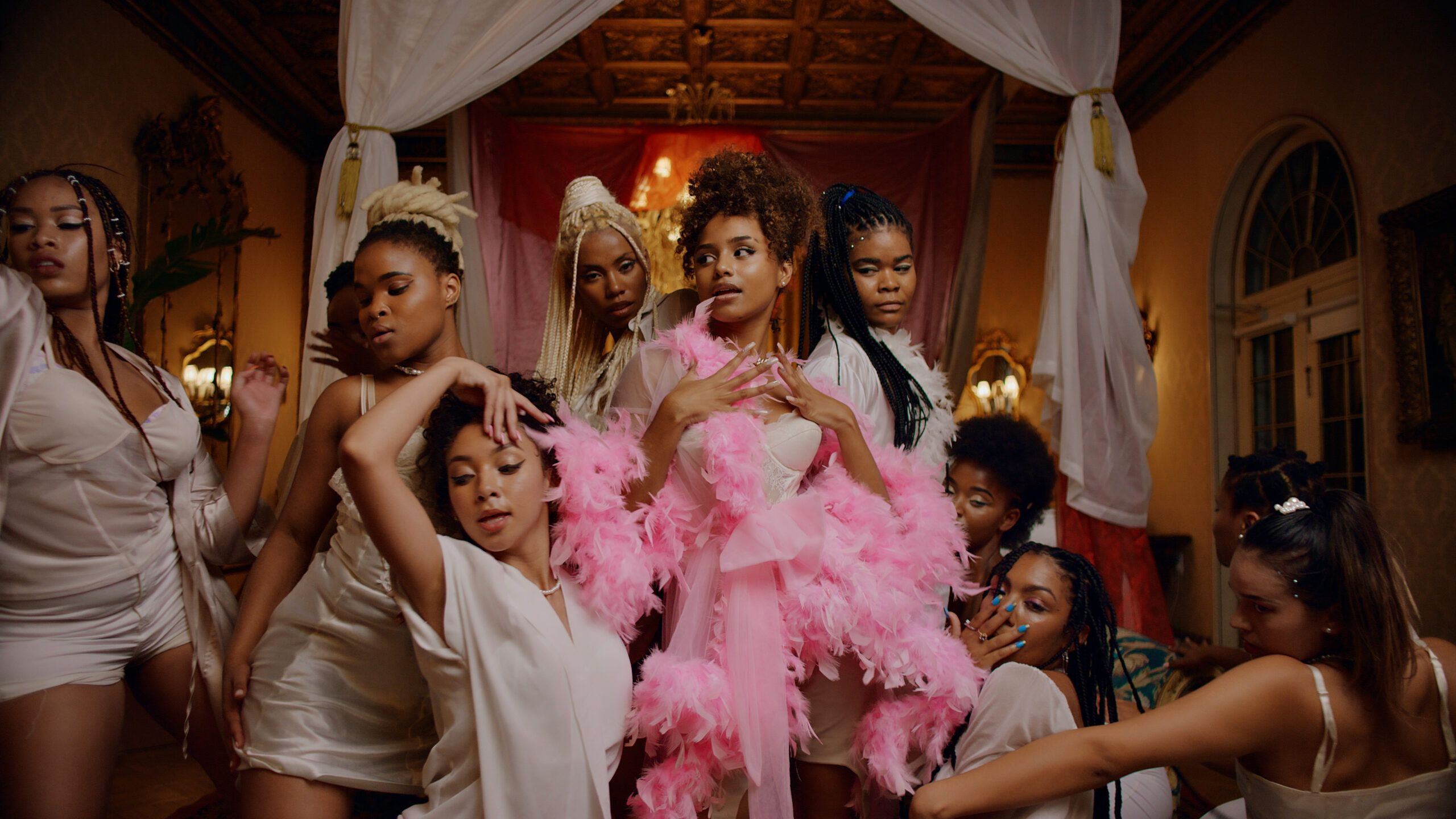 The song came out at the end of 2019 and so just with everything that has happened since then what has that been like?
It has been crazy, its been so exciting for me and for my whole team. A lot of work came from the team so its an excitement that we are all sharing right now because although we were hoping for a good response we were never expecting one lik this. We are just truly blessed and excited for the future.
You mentioned this is your first venture into Amapiano with both yourself and Kooldrink is this an area you see yourself going into or are you still exploring your sound?
As a singer I'd say that my voice is more on the pop and R&B side if you had to ask me but as an artist, I would love to be able to explore as many genres as I can. I would love to be able to make fusion type music mixing my voice with other genres and making it my own, which was basically what we did with the song. Although its Amapiano it's a different type of Amapiano so I feel like that's something I want to do with different types of genres, just try make it my own and add something fresh into the music scene.
As a new artist yourself what has it been like breaking out during this time?
So initially after we released the single last year was supposed to be the "breakout" and then COVID happened and shook all of us. It very difficult because I wasn't able to do the things I would've liked to do, so it was very difficult for me especially because I'm very ambitious and I dont like sitting and not doing anything. It was very frustrating, and then as soon as things started lifting I just straightaway started working again with my team, recording, finishing the music video and we did as much as we can just ready for this year because we knew if last year wasn't the year then this year is going to be the year that we take everyone for a ride. And although it was difficult it was worth the wait.
What has the shift being like for you personally in your life? Considering you put the song out and everything that has happened with TikTok and  all that attention and everything, has that been something that has been a notice change in your life or are you slowly adjusting?
So, I experienced a little bit of everything before the video came out. There was definitely a little bit of attention the song got because of TikTok and just you know my Instagram and social media. So, it was kind of slowly building and leading up to it but after the video it has definitely been a different level of crazy. I feel like I am enjoying it because I am doing what I love. I am defintely not used to it yet, and I don't think I ever will be, but I am just super grateful for everything. I have a team that is very supportive, and that understands that I'm still young and I am very new to all of this. I also have my faith and whenever I don't know what happening I pray to god and that calms me.
Let's talk about the music video, which you dropped at the beginning of this year. Very loud, colourful, energetic. How did you come up with the concept and what was that like putting the whole video together?
So, my core team and I put the video together. It was a small team that consisted of my best friend who styled the video, my manager who also directed and shot the whole video, Kooldrink and our choreographer. Al us of are very ambitious and knew that we wanted something that was on a international level and a video that can stand against all those other videos. I just knew that I wanted lots of dancing, I wanted it to be big, I wanted it to be girly and I wanted it to scream Tyla. I wanted it to represent all different types of people in South Africa, and for it be diverse and just really show that flavour of South Africa to the world, you know bringing in those Amapiano dance moves. It was very exciting just coming up with the story because we all are very creative and love making up stories and everything, so it was fun, and even though some of it changed, I feel like we got to a point to where we were all happy. I was very happy and super grateful to have a team that was able to listen and execute my vision better than I ever could've expected.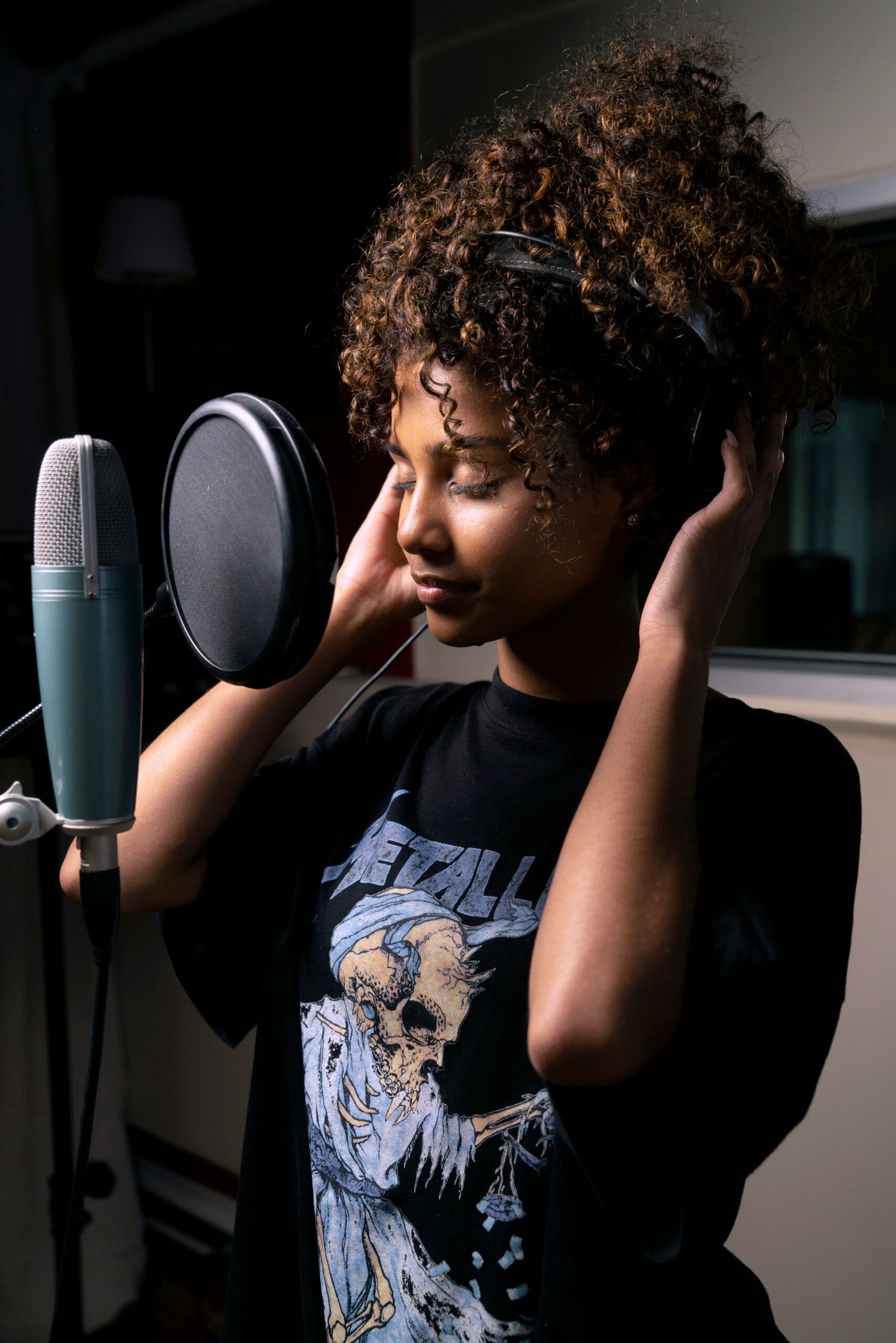 Speaking of the dance moves I know that inspired the #Gettinglate TikTok challenge which blew up all over the world with the routine. As somebody who has had a fairly strong online presence with your your online activity, was this something that you intentionally thought about when coming up with the choreography or did it just happened unexpectedly? 
So, I've always been a Tik Toker. As you mentioned I have a YouTube challenge with my sister, and I just love creating in general so TIkTok wasn't anything new to me it is something that I love. When the song came out there was already people that were dancing to it, but definitely with the video it was a different type of engagement. It was crazy but I knew that it was important for me to utilise as many platforms as I can to bring as much attention to the video, and the song so that's what I did. We created the dance and a lot of people started doing it and, now we are sitting on almost 20,000 videos so that's crazy that its reaching places that I have never even been yet.
As a new artist in the musical landscape that we are in now and having to consider things like TikTok, and the various social media platforms, on top of streaming and everything. Do you find that this is something that adds more pressure on you or are you someone who is just embracing it and seeing what happens?
Some people don't realise that its actually difficult having to keep up a presence on all these different platforms because as an artist especially now you need to stay relevant. It is very time consuming and it can be draining sometimes, but overall, I enjoy it so much that it outweighs all those things. My intentions behind engaging online is mainly because I do actually enjoy doing it and the fact that its able to enlarge my audience is plus.
In terms of following up everything that you have done so far considering this has been your first single how do you feel about that?
I feel like the way the song blew up has given me a different level of excitement and it makes me want to me more. It's definitely a good pressure to have because every day I'm working towards the end goal which is to be a big huge pop star and bring the attention to South Africa. I do feel the pressure, but it makes me that much more excited to drop everything that I've been working on.
In terms of representing the new wave of talent from South Africa where do see the musical landscape going in terms of where we are with Amapiano and everything and just in what you are doing as well and how you represent that?
A big reason as to why I'm pushing South Africa so hard is to one day be an inspiration to a young up and coming artist. When I was younger and even now I think about how difficult it is considering where I want to be in the future. I've never really seen many artists from South Africa be able to get to that level so I really want be able to make to that level where people know about our music and our culture. We have so much potential and I want to open that door and I want people all over the world to see it.
With all this being said what can we expect from you next?
I don't even know what to expect. All I can say is expect me to go hard! Put a lot of effort because I want to produce product that are on that international level but still staying true to my home. Expect me to put in all the effort and put out the best product I can possibly deliver.
Getting Late ft. Kooldrink is out now, follow Tyla via @tyla
Interview Seneo Mwamba
Images courtesy of Flourish And Multiply