Anna Majidson – MIXTAPE TELECOM
What does isolation sound like? As in this isolation: the sudden, universal isolation that many of us are forced into.
The one we share from a distance and over our computer screens; interrupting our plans and creative projects, but bringing us together in other ways. I'm sure it's different for everyone, but Anna Majidson's folk-electro Mixtape TELECOM does a good job encapsulating the bizarre randomness of it all. (Oh, and there's a mandolin.)
"Yeah, that was random," Anna tells me, "but nothing was originally planned." You might recognise Anna as one half of popular Parisian electro duo Haute. Just after their split in 2019, she decided to visit the UK on a trip with her new boyfriend. But the trip coincided with the country's lockdown, and Anna found herself stranded with his family in the country. "The dynamic was so weird. I'm with this guy, and now I'm living intimately around his family."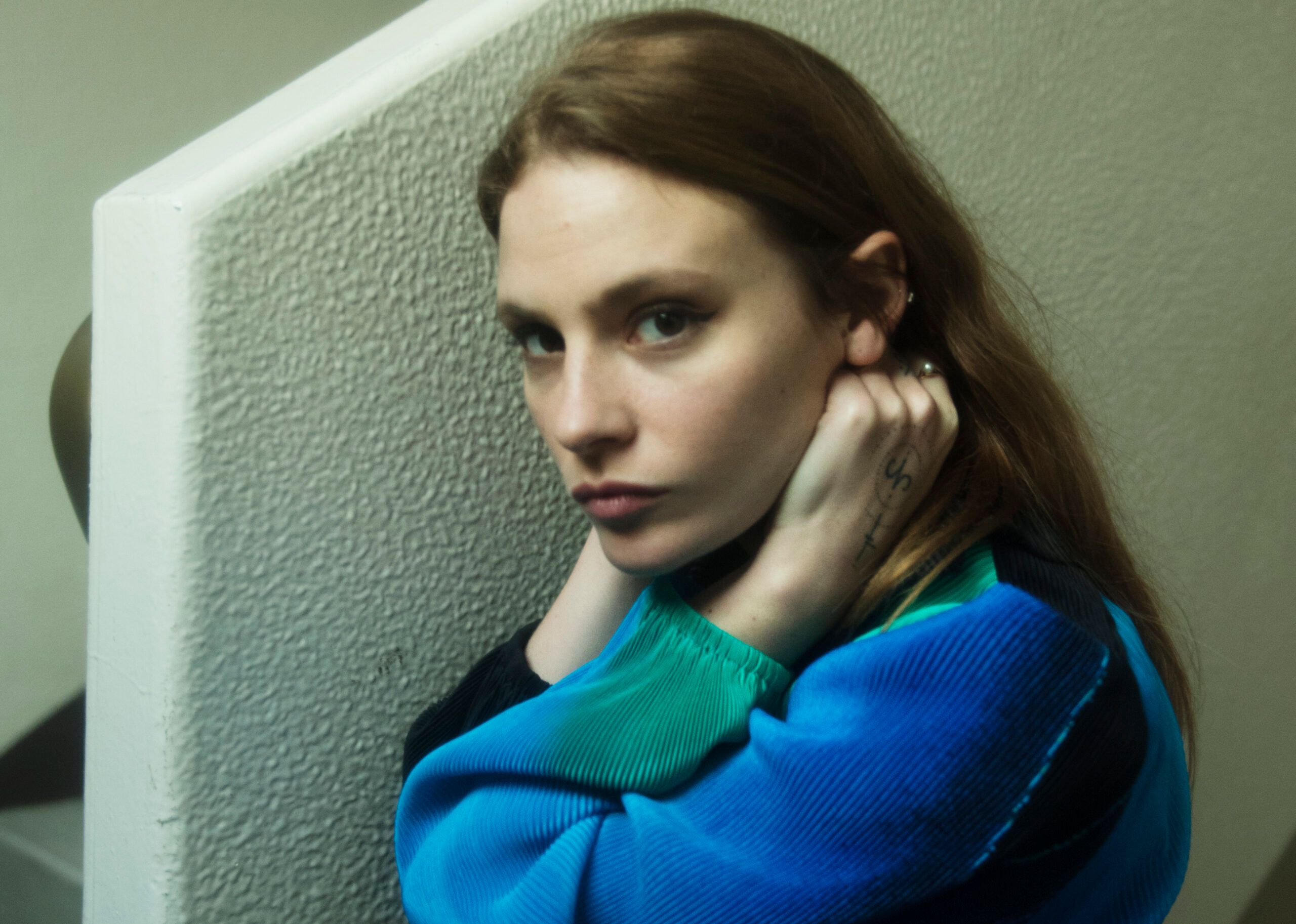 A few days earlier, she had bought a mandolin on a whim in the Barbican. It was the only musical instrument she had while stuck in isolation. "I'd always wanted to learn how to play, but I didn't expect it would be my greatest form of expression while I was out there." 
What followed was a series of Zoom calls with music friends in Paris. Starved of creativity, somewhere foreign, Anna suggested that they collaborate over the internet. "At first it was just for fun. But the songs came out… surprisingly good. They were natural. The whole process was cathartic. I still wasn't over the way Haute ended, and I began to express this with the music," and of course, she laughs: "with that mandolin." 
Perhaps ironically, it was her ex-partner from Haute, Blasé, who mastered the project. Anna shared footage of these collaborations over Instagram, and it has all the messy, smiley, detached but hopeful energy of a catch-up with friends.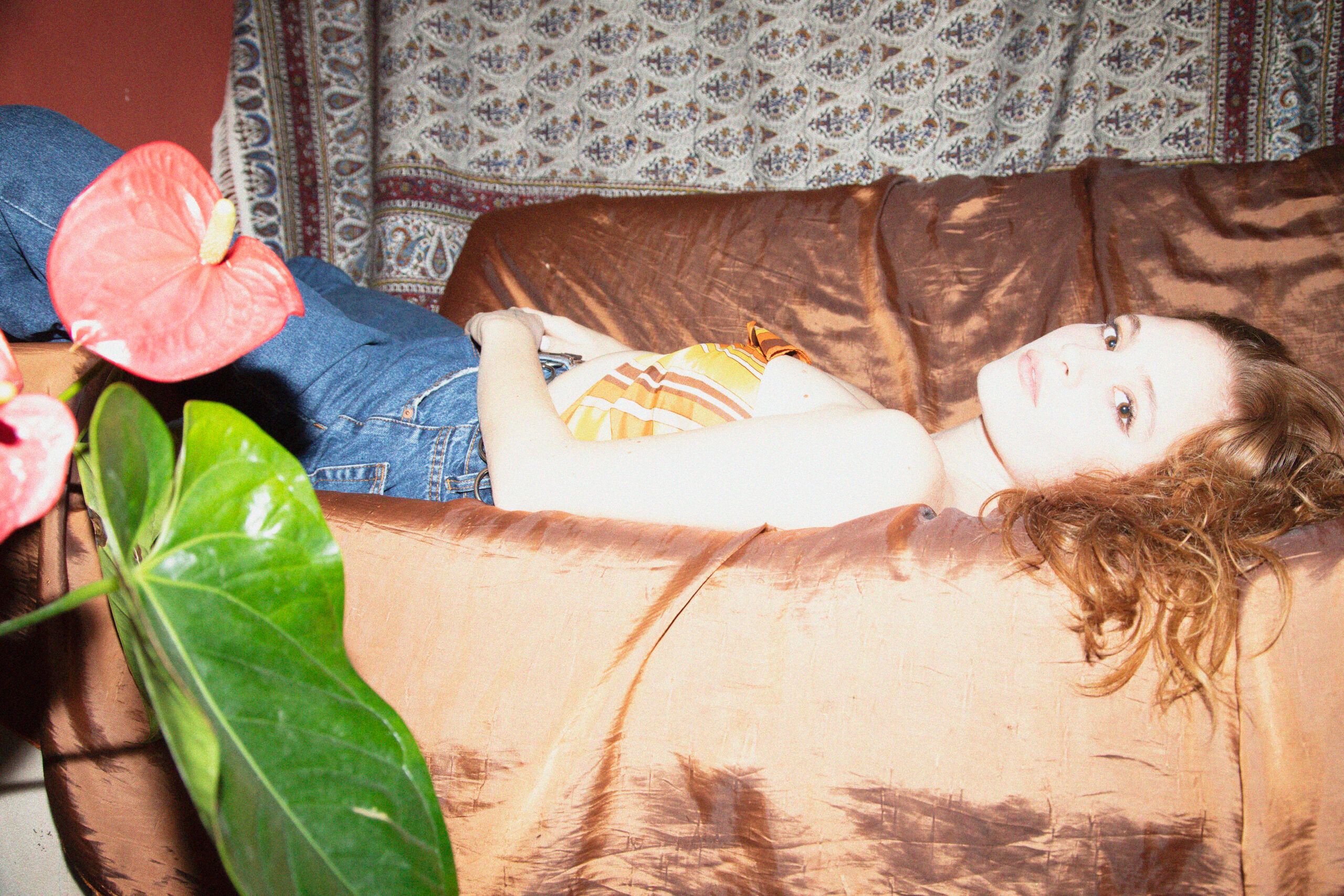 The mandolin is maybe the weirdest, necessary part of the whole release. This is an unusual time, and this is an unusual instrument – especially for a singer most well-known for RnB and electro. Its ching is so absurd that the mixtape has scope to be varied, yet consistent: from 'wayside' (featuring Jeune Faune) where it has a near-English folk character, to the mixtape's standout track 'echo' (with November Ultra) where it makes its case for a rap sample. In 'dreaming' (with Noraa) the instrument adds a lightness to the jazzy inflections. Finally, the mixtape bows out with the orchestral, wispy, 'swim'. In this track, Anna's vocals linger beautifully, hauntingly; but the instrument's energy prevents too much lingering. The mandolin becomes Anna's second voice, as it goes quick and slow, higher and louder, and ties all these genres together. It's an instrument that easily betrays the player's emotions. 
"Some of the songs are from conversations I've been having with these friends: the topics we discussed have made it into the lyrics. So you can even hear my unique relationships with these people," Anna adds. From those discussions, being confined with her boyfriend's family, and her duo's split-up, the country and the distance provided her with time to write. "I write compulsively. It's the only way I can make sense of things," she tells me, "I have an abstract way of thinking. That time helped me get through a lot. I have to say… While it was an unusual situation – being with new people who perhaps didn't get me – I look back on it with great happiness." 
At first, the mixtape was only meant to be shared with friends. You can even sometimes hear the cackle of an internet microphone. But after a strong reception, it went up online. 
"People told me how unique and inspiring it had been to them," says Anna, reflecting on that first release. "Something so personal can resonate with many people. So I was glad it was picked up for wider distribution." 
The mixtape is available now on Spotify. The cover, by Nejma Boussaid, is quite aptly a zoomed, pixelated image of Anna's face from those discussions. This rounds out the theme of connection and intimacy over our screens. As for Anna, what began as an accident has suddenly become a healing creative project. Mixtape TELECOM is of the most authentic little releases I've heard during the pandemic period; somehow summing up the disjointed absurdity of my own experience. We could use it as an artefact for later generations if they want to know how odd the whole period was. And once they've nodded their heads to the beat of 'echo', they'll ask what the hell the mandolin was all about. 
"That mandolin got me through isolation," Anna says finally, "I've grown quite attached to it." 
Mixtape Telecom is out now, follow Anna via @annamajidson