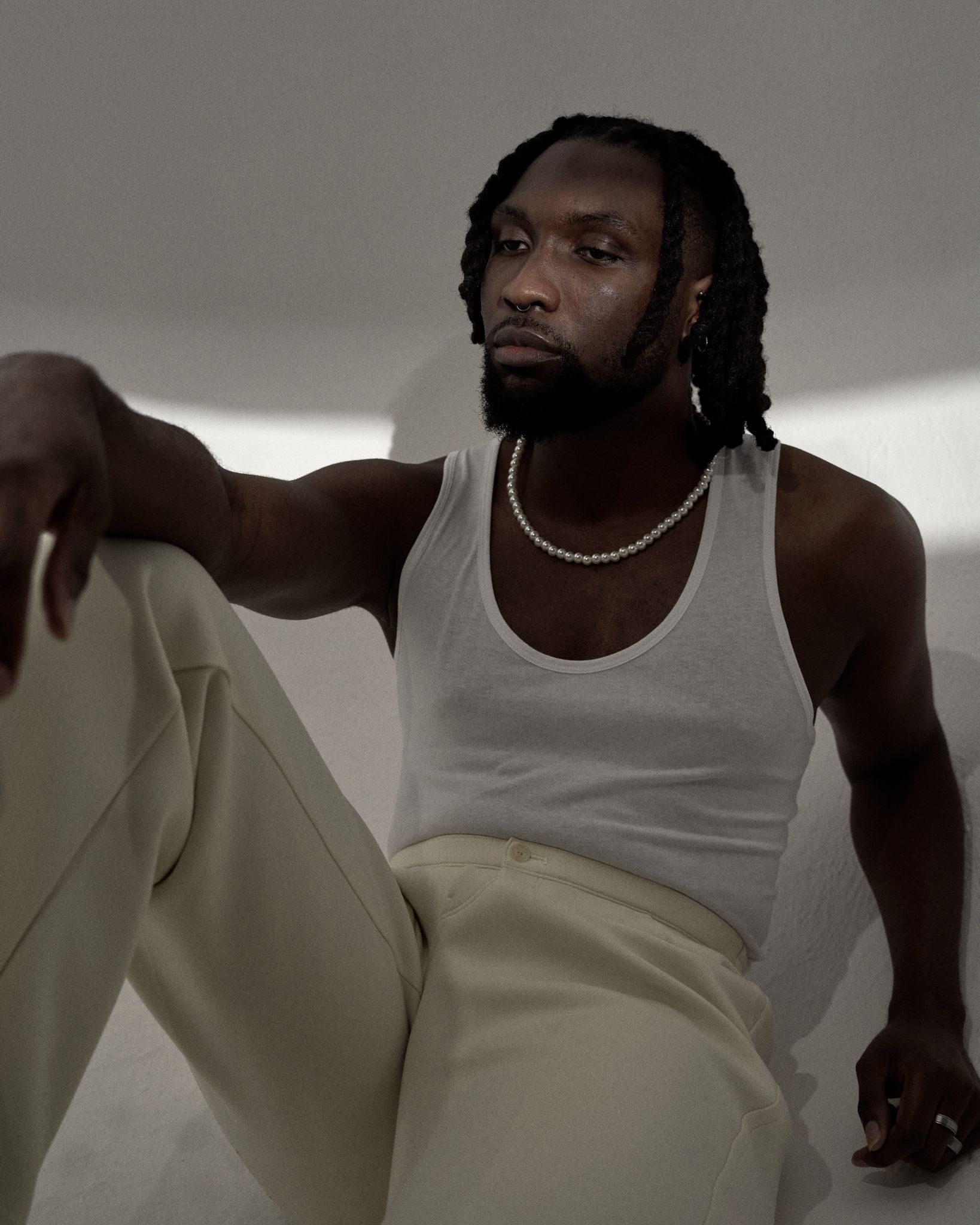 Saint Joshua – I Like (Live) – Video Premiere
London-based singer-songwriter, Saint Joshua, is a new R&B artist that will be sure to catch your attention this year.
Having only just released his debut single I Like a few days ago, the track makes for a fantastic introduction to this rising artist. I Like is filled with the dulcet tones of Saint Joshua demonstrating his vocal ability and his knack for spoken word lyricism, in a truly remarkable fashion. Combining his lush vocals with the smooth guitar melody and percussion makes for an enthralling listen. This song is an earworm and it could easily soundtrack your breezy summer days.
The 25-year-old is an independent artist that is passionate about crafting soulful and emotive tunes, he recorded I Like in his home studio alongside producer CMedina. Speaking about the tune, Saint Joshua says: "The song is about the initial feelings of meeting someone new, where the connection is almost too good to be true. Too early to call it love, so It's like. The song is inspired by not only my previous relationships but my short stint online dating last year and the great failed connections I've had." 
We have a chat with Saint Joshua about his debut single, plus the exclusive premiere for the live video session for I Like.
Congratulations on releasing your debut single I Like and this accompanying live version. How does it feel to finally have the track out? And how did the single and live session come about? 
I am a host of emotions right now! I feel excited, nervous, embarrassed, relieved… it's just one pot of conflicting feelings in my stomach but overall I'm really proud of how everything has turned out. I Like was written and recorded during summer 2020. In fact, I specifically remember I was in bed sleepless and the lyrics came out of nowhere and I started writing and ran to the living room and recorded it that night. I planned to re-record it but I loved how intimate and organic it sounded and I wanted to keep that same energy, so the version we hear is the original. The live version was important for me to give a different dynamic to the softer studio version and to work with some talented musicians.
Your debut EP Pilot is also out this summer, what can people expect to hear from it? 
The best way I can put it is, that people can expect to hear a vulnerable project. And I don't just mean that sonically either! I spent time writing and recording this project alone in my apartment in Croydon. I had to make decisions without the opinions of others. Whilst that wasn't the intention, it became an important part of the project for me and my growth.
You're a new artist with an exciting sound, it's great to see that you've already been picking up support from tastemakers online. What would you like to achieve under the Saint Joshua moniker and why? 
Thank you. Hopefully, this is the start of something special. This has been my dream since I was twelve years old, I knew I wanted to be in music in one way or another. I love making music and I want to be known as an album artist. I hope to achieve creative licence to be as versatile as possible and take everyone on the journey with me. This is the beginning and I am in this for the long haul.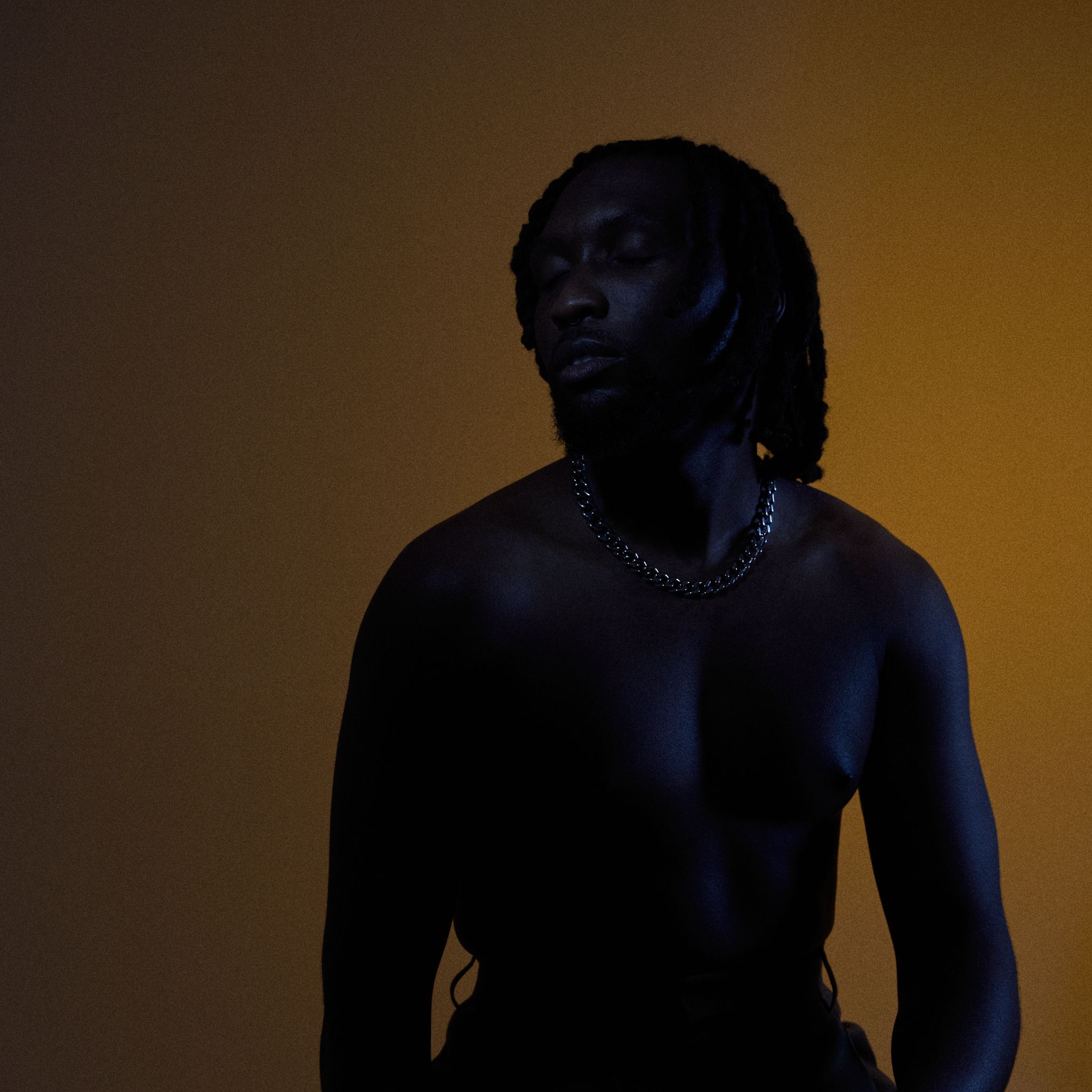 I Like focuses on the initial feelings of meeting someone new, why do you think that the topic of love and relationships is written about in music? And why do you enjoy writing about it?  
I don't know! it's so weird… Normally, I'm cold as ice (lol), so it doesn't make any sense! I reckon I use songwriting to express myself in ways I don't typically. I talk to myself a lot.. a lot. So really, songwriting is an extension of that stream of consciousness for me. And who doesn't really love a love song? 
Tell us about how your name came about, are you religious at all? 
Well, my middle name is Joshua and I wanted to use that as my stage name. Sorry to all the Joshuas out there but it's not as interesting as Rihanna or Drake to be mononymous. So, I thought about Saint Joshua and it stuck from there! No, I'm not particularly religious but I'd consider myself spiritual. 
You're a big fan of Frank Ocean and James Blake and you grew up listening to artists like Usher, Destiny's Child and Lauryn Hill. How has each of those artists inspired you when it comes to writing your own music? 
The artists I've grown up listening to really helped shape the foundations of the way I write my music – whether it's song structure, lyrical content or vocal arrangement. With the more recent artists, they've inspired me to push the envelope further and to experiment with my soundscape.
Before you released I Like, you had previously gained support from BBC introducing, right before you took a two-year hiatus. What did you get up to during your time away and what spurred on your decision to go on a hiatus? 
I'm so appreciative that BBC Introducing supported me so early on in my career and I hope they'll continue to do so. I didn't plan on a hiatus. Honestly, I didn't think anyone would notice I was away! As a new artist, I had the luxury to spend time developing myself and my artistry before the increase in recognition.
As an independent artist, what advice would you offer to others that are trying to make it? And what pieces of advice would you tell your younger self when it comes to the music industry? 
I would say consider yourself as a business and think about what your definition of success is for your business. Set milestones to those goals and once you've achieved it, call yourself a success and don't let anyone else determine that for you. And to my younger self, I'd say don't rest your dreams on the hands of others that have their own. 
Finally, what else can we expect in the future from Saint Joshua? 
More music, more visuals and more life! I have a catalog of music I look forward to sharing and can't wait to interact with everyone! Like I said, I'm in this for the long haul and it's a long flight up. 
Check out the video for 'I Like (Live)' below, Follow Saint Joshua via @saintjoshua_
Interview Cameron Poole
Production Crooked House Films
Director & Editor James Waterhouse 
DOP & Colourist Calum Yeats
Gaffer Sam Horne 
Spark Iain De Souza Callaghan
Audio Engineer & Mix crispywav 
–