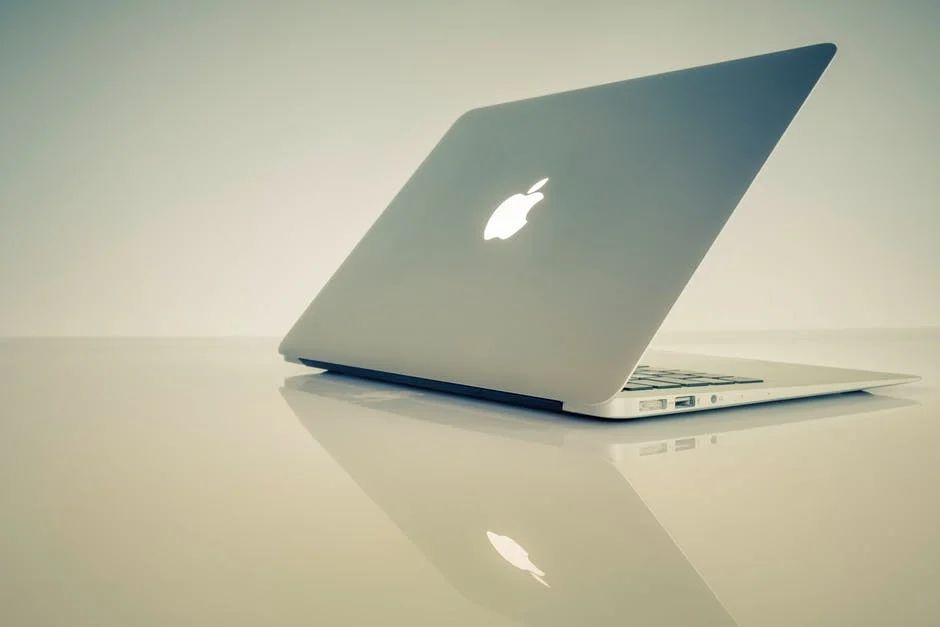 Which Apple Laptop Is Best? (The Answer Might Surprise You!)
2021 will mark the thirtieth anniversary of the Apple laptop. The first laptop, brought to market in 1991, was called the PowerBook. It would take fifteen years until the first official MacBook was sold in 2006.
There are have been dozens of iterations of MacBooks over the years, and few people would disagree that the latest line is also Apple's best. But when looking for the best MacBook, it's important to know that there isn't one specific model that will be perfect for everyone. Instead, you should view the best Apple laptop as the laptop that you're going to get the most use out of, be it for photo editing or music production.
So continue reading and we'll help you decide which Apple laptop is best for you!
Apple MacBook Air: The Best All-Arounder
The MacBook Air is generally seen as the best overall laptop from Apple. Earlier this year, Apple upgraded the Air by getting rid of the butterfly keys that were the cause of so many problems.
This latest MacBook Air looks a lot like the MacBook Pro models. It has a responsive trackpad, surprisingly powerful speakers, sharp 13-inch Retina display, the new Magic Keyboard, and two Thunderbolt 3/USB-C ports for hooking up devices and for charging as well.
This laptop also comes in gold, which makes it super stylish.
On the inside of this laptop is a 512-gigabyte solid-state drive and a 1.1-GHz quad-core 10th-generation Intel Core i5 processor. You'll also get up to 16 GB of RAM with this computer.
It may feel limiting at times with only two USB ports, and you may want to purchase multiport adapters in order to stay charged while plugging stuff in.
While you'll be doing without the higher-resolution screens, longer-lasting batteries, and extra USB ports, you'll be pleased by the computer's light weight and portability.
Apple MacBook Pro (16-Inch): Best for Power Users
The latest MacBook Pro is both reliable and familiar. It's certainly a return to form for Apple. And that's important, considering MacBooks have had many problems over the last couple of years.
For one thing, the keyboard problems on this laptop are gone thanks to a new keyboard system. Apple has also upgraded the computer's thermal architecture. Although the fans might get loud when the computer gets hot, the device's performance won't be affected.
The latest Intel Core i7 processor (now called Core i9) is an absolute workhorse. Whether you're playing online games or editing HD videos, the MacBook Pro won't let you down, though the battery drains quickly when you're performing multiple tasks. However, by knowing how to turn off keyboard light on Mac, you keep your battery going for much longer.
You'll also have plenty of places to plug in the rest of your gear thanks to the four Thunderbolt ports on this computer. The base model comes with a 512-GB SSD. However, you can upgrade this computer all the way up to eight terabytes if you want to spend the extra cash.
People who spend their days editing videos will be pleased to find out that they can get up to 64 gigabytes of RAM.
The main drawback of this computer is its weight and size. If you plan to do a lot of traveling with your laptop, then consider the MacBook Air.
Apple MacBook Pro (13-Inch): The Goldilocks Laptop
If you find that the 16-inch MacBook Pro is too big but the MacBook Air isn't powerful enough, then the 13-inch MacBook Pro might be just what you need. This computer provides you with plenty of RAM, includes the Magic Keyboard, and doubles the storage of its predecessor.
This MacBook Pro also straddles the weight and power divide between the 16-inch MacBook Pro and the MacBook Air. It's the best of both worlds for plenty of people because it offers all-day battery life and powerful quad-core processors. And it only weighs three pounds!
You also get the Touch Bar, which the Air doesn't come with, and a faster chip than the one that's in the Air. But you also avoid the extra bulk and weight that comes with the larger Pro.
MacBooks to Avoid
Just because its a laptop made by Apple doesn't mean that you should get it. For example, you should do your best to avoid the old MacBook air. This laptop was first made in 2010 and hardly changed for the next eight years.
The screen isn't very sharp and the Intel chips are weak and old. Remember, there's a reason why this laptop is significantly cheaper than the other MacBooks.
You should also avoid the 15-inch MacBook Pro. While this is a well-designed computer, it's priced at a staggeringly high $2,200. There are a lot of known problems with this computer and it's not worth the risk when it costs that much.
You'll be much better off going with the 16-inch MacBook Pro.
Which Apple Laptop Are You Going to Buy?
When you're looking for an Apple laptop, you don't just want to pick the first one that looks cool to you. And even though Apple has certainly come a long way from the PowerBook, you still need to use discretion when purchasing a laptop.
What you really want to do is consider what you intend to use your laptop for and how often you'll be carrying it. It's these factors that should be given significant importance when you're deciding on which MacBook is best for you.
Are you interested in reading other helpful articles? If so, check out the rest of our blog today for more!