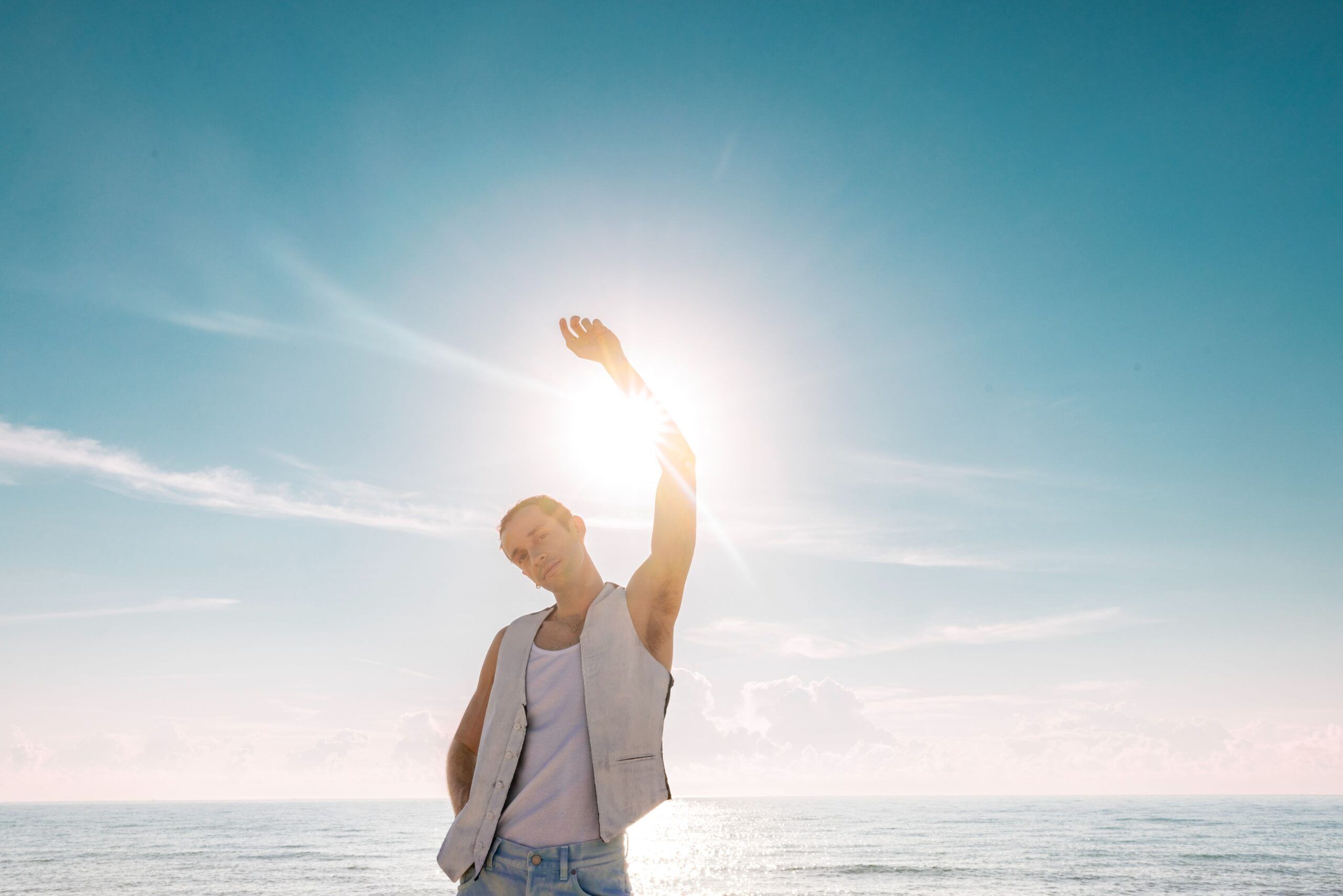 Wrabel
An accomplished songwriter turned artist, Wrabel began his music career penning hits for artists like Kesha, Backstreet Boys, P!nk, and countless others. With the release of his first solo single in 2014 (Ten Feet Tall), Wrabel has since been curating his own sound, creating a safe space for listeners through his reassuring and comforting music. 
His 2017 track The Village struck a chord with many members of the LGBTQ+ community, specifically transgender individuals. The song affirms the listener by confirming that they aren't the problem, those who refuse to understand & accept are the true issue. Wrabel is openly gay, and has intertwined his activism & personal experiences into his music by releasing several songs about the queer experience. Recently, he wrote Turn Up The Love as a Pride anthem for AT&T's Turn Up The Love campaign. The track is a celebration of love and pride, and is as inspirational as it is fun.
Wrabel's music continues to be a beacon of hope and comfort, as he gears up to release his next album this fall. Prior to the release of the full project, songs of similar theme are being released in shorter EP chapters. Most recently, Wrabel released chapter of you, a collection of four songs that all center around the listener. This EP follows April's chapter of me, which was a project that focused more on Wrabel's personal experiences. chapter of you is a gentle body of work that presents the listener with wisdom and comfort, creating a relaxing and hopeful listening experience for anyone who happens to hear it. It's the perfect EP to listen to as the seasons begin to change, as it feels warm and comforting in a way that is truly sacred when found in a form of art. 
Ahead of the full album release, 1883 Magazine sits down with Wrabel to hear a bit more about the intentions behind his music, and his evolution as both an artist and songwriter over the years.
Congratulations on the release of chapter of you, how are you feeling about the release and everything that comes along with it?
So good, honestly. I've been with Nettwerk now for a while, and it feels so natural. So good in a natural way. It's just like, here's a group of songs that I love that are near and dear to me. Then they come out in the world! There's something that's just felt so natural lately. It's been really nice. I've been getting a lot of stories from fans on the internet, and it's really cathartic… with this EP I tried to put a lot of hope into it. I tried to make it really hopeful. Inviting people into something. To get the response that people feel hope… as cheesy as it sounds, that is really the biggest part of why I continue on this very weird, very wild path.
Definitely, it's fulfilling. Touching on what you said about intention, could you tell me a bit more about the creative process and intention that went into this EP? The songs are all so interesting in the way that they all sort of address, or center, the listener. It feels very much like a mentor or older sibling giving advice and wisdom, or that's how I interpreted it! I would love to hear about how you grouped these songs together in one project, and the intention behind that.
You know, I think for a long time… this feels like such a tacky thing to even think about. I've been in LA for 16 years, I'm 34. By no means am I saying I'm old, but in my work I go and work with 17 year old TikTok kids. In a way I've been afraid to sort of act my age, you know. I've been sober twice, I dropped out of college and moved here when I was 18. I've lived a lot of life since then and now. Especially within the industry, I do have people that come to me for advice. I think it is an industry where age is sort of a weird thing. I just saw someone at a party who I haven't seen recently, and they were like, "we just signed an artist, he isn't even young, he's 30!" I was like, I'm going to leave this conversation! 
My peers are in their 30s and 40s, and they have wisdom, there are people I go to for advice. I think I tried to put that in, in a non parenting or soapbox way. find it is a compilation of all my best friends. I played it for two of my closest friends, and they were like, is this for me? The things you think are for you, are for you. 100%. Pulling from real things. My friends are having kids, getting married, and getting divorced. It's not like I'm writing 'old' music, but, you know. I appreciate what you said. I did try to put in an intention of writing something that felt mature, and not being afraid to be like, this song isn't cute and fun. I hope it's still catchy enough to make you want to listen to it a few times, but it has something real in it that I view as some essence of life. I just really pulled from a lot of conversations with friends. I write with a lot of my friends, and I'm so lucky to have friends that are incredibly talented writers. I did try to very intentionally put in a lot of hope. 
Now it feels like beating a dead horse, but coming out of the pandemic… I still feel like we're very much still in it. I still mask up in various settings. But coming out of that, and sort of this worldwide PTSD, I find it hard to get back into life. I feel like we all stopped talking about it, but I do think that it really had a sneaky way of lingering. I'm still not comfortable in certain settings, and social interactions. I did pull from that as well, even for myself. We have to have hope. I don't think we'll ever go back to how it was, but it's a different world out there. Connection wise, it feels really different. I tried to pull a lot of intention into it, to put out something that feels hopeful and warm, that feels like a mentor or friend telling you that it'll be okay.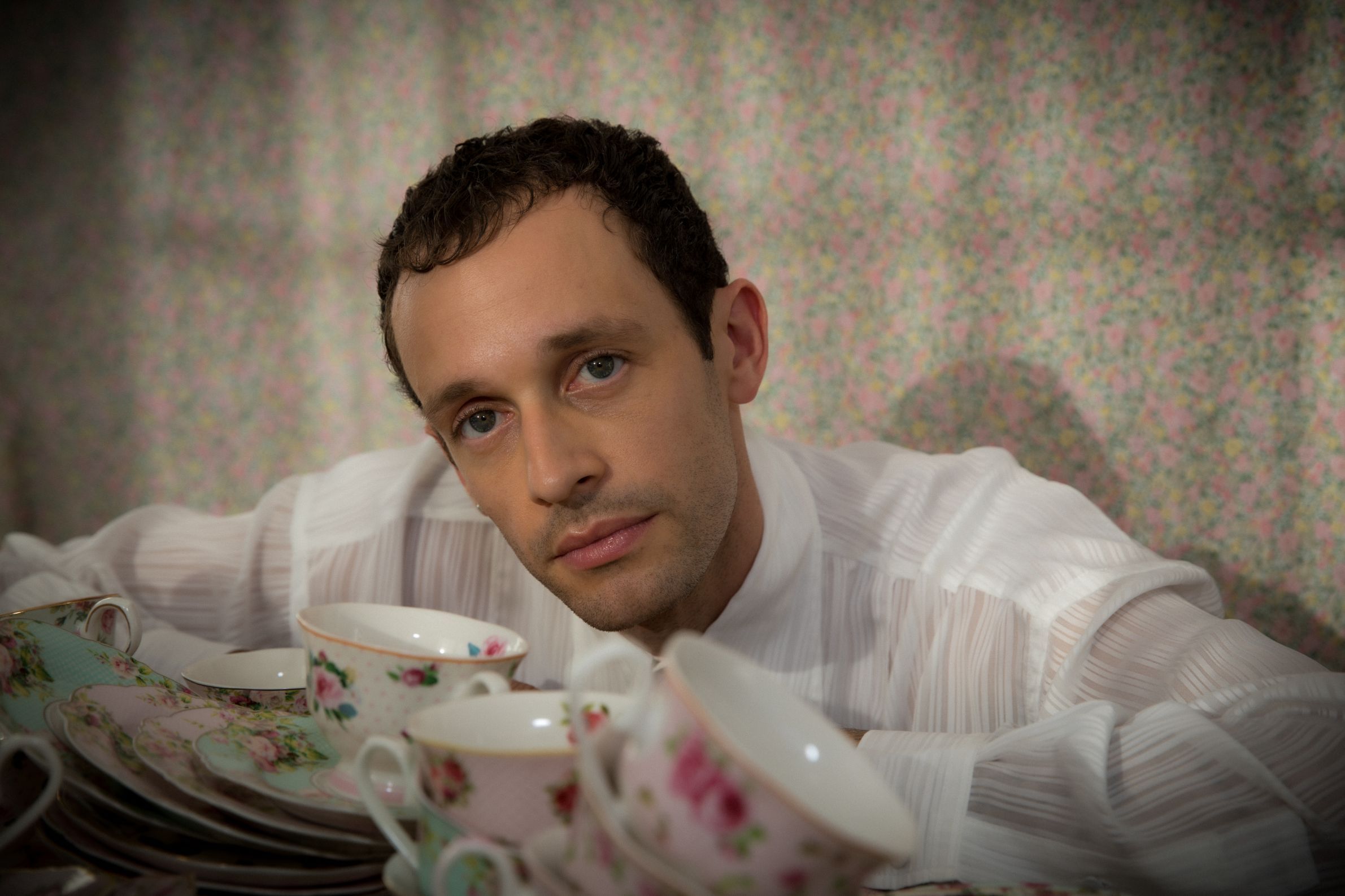 I think that's a really important perspective to have, and an important perspective to channel into art. To have something that can be comforting and warm, like you said. These two EPs that you put out are going to be part of your upcoming album in November, can you tell me a bit about the creative decision to release the songs in this way? To have them put out as their own chapters, and then coming together as part of a bigger story?
I would love to say I came up with it, but it was my manager! I accidentally wrote this album. I don't always have a huge vision. I focus so much on a song, or on a lyric. Especially if it's for me, every word has to be so right. Sometimes I can't even describe that in a room, which is frustrating. I had done my first album, it took me ten years to make that. I did so many versions of it, and in hindsight, it all worked out according to plan. I was kind of done, honestly, after that. I had dinner with my manager and the A&R at Nettwerk, and I was like, cool, call it the greatest hits and I'll see you guys never. Not in a dramatic, 'I quit' way, but I was tapped. I had written a decade of life. To whittle it down to 12-15 songs… It was a process. It was hard for me. I didn't know what else I could have to say. I accidentally started making this album by trying to go back to how I first started making music out here, just messing around and creating little things. It goes back to my friends, I rely so heavily on my friends and collaboration. It's such a beautiful thing, and I'm so grateful I got to do this with my best friends. Once those things started happening, there were clear chapters in the songs. That was a really cool surprise. My manager is really good at seeing things like that. 
This is your second full length album, as you said. What do you feel like are the big differences between this upcoming project and your first album? Besides, of course, that the first album was created over the course of a decade.
There's no unrequited love on this one. As silly as it sounds, that's who I was. That was my whole thing. He left, he never loved me… that defined such a chapter in my life. After releasing that, I heard many stories that made me feel much better. I think that first album was a lot of that. I was trying to cover such a broad spectrum of time. This album was very immediate, it felt very current. It was so much faster. I only wrote, like, 3 songs for the album that didn't end up on it. One because it was too sad, one because it just didn't fit… That was new, because to write with such intention… It was my first time going into every session with a really firm intention. It worked. Not that it's my new way of operating by any means, but it was a really interesting practice. With find it, I remember that day so vividly. My friend was like, 'what are we finding?' And I kept saying 'it!' We're different in beautiful ways, she's more literal. It was different in that way where I had such specific intention with every song. It was a really cool experience to make something that way.
Definitely. In addition to being a solo artist, you're also a longtime songwriter for other artists. Has your relationship changed or evolved since becoming your own solo artist?
I think so. This year has been really interesting, I keep telling people I haven't done anything. Then my friends will remind me I just made an entire album. It's still kind of crazy. I've tried to just chill a little bit. Every few years, I go through sort of a reassessment. You can kind of get thrown into everything out here. I'm so lucky to be in the mix, but sometimes it can be jarring. I've tried to slow down. If anything, the more I dive into my own artistry, I try to bring that into my writing more and more. I've tried to close the gap, in a way where over the years I've tried to accept what I'm not good at. People will say, 'no, you can do that!' and yeah, I could. But I can name 37 other writers who will do it much better. Not in a self deprecating way, but just factually speaking. There are better people fit for things. 
A lot of times people encourage you to get out of your comfort zone and push the limits of your creativity. I've spoken at Berklee and other schools, to songwriters and artists. I always say to find your comfort zone and build a house there. Maybe, every so often, bust down the walls or put in a skylight so you can see what's out there. But, I really think, for my own sanity and creativity, I've enjoyed staying in my zone. Making it lush, building. Filling it with new people and inspirations. I think that if anything, the further I go as an artist, the more I want to stay in that space. In a non-ego way, I get goosebumps looking at my plaques and stuff because it's like, that's me. That's my shit right there. That's the kind of song I love, and at some point in my career a label may have said, 'that's boring, nobody wants to do a ballad.' You know, I'm not the kind of guy that's going to write a two and a half minute song about having a great night. That's not what I'm best at. I'm not having a great night! I'm having a nice, calm, quaint night. Maybe with my boyfriend and my dog watching Friends reruns. I think it's important for creatives to find their sweet sauce. You can sit in that chair, and you are the best at that. You're the best. It can be really specific. If you can build that up, and build that confidence in something even if it's niche, you can get pulled into things and feel so validated. Like, I'm here to write a sad song. That, to me, is so nice. 
When I'm working with an artist, I often say I love to write the artist's favorite song. Which, unfortunately, is usually not the label's favorite song. I'm so lucky that this is my livelihood. I have a cool apartment, I have some cool art, I have a cool bag I just got. Music did this. I feel really grateful for that, and it makes me proud. I try to just stay where I feel comfy. Not that you should ever be uncomfortable, I hope I explained that right.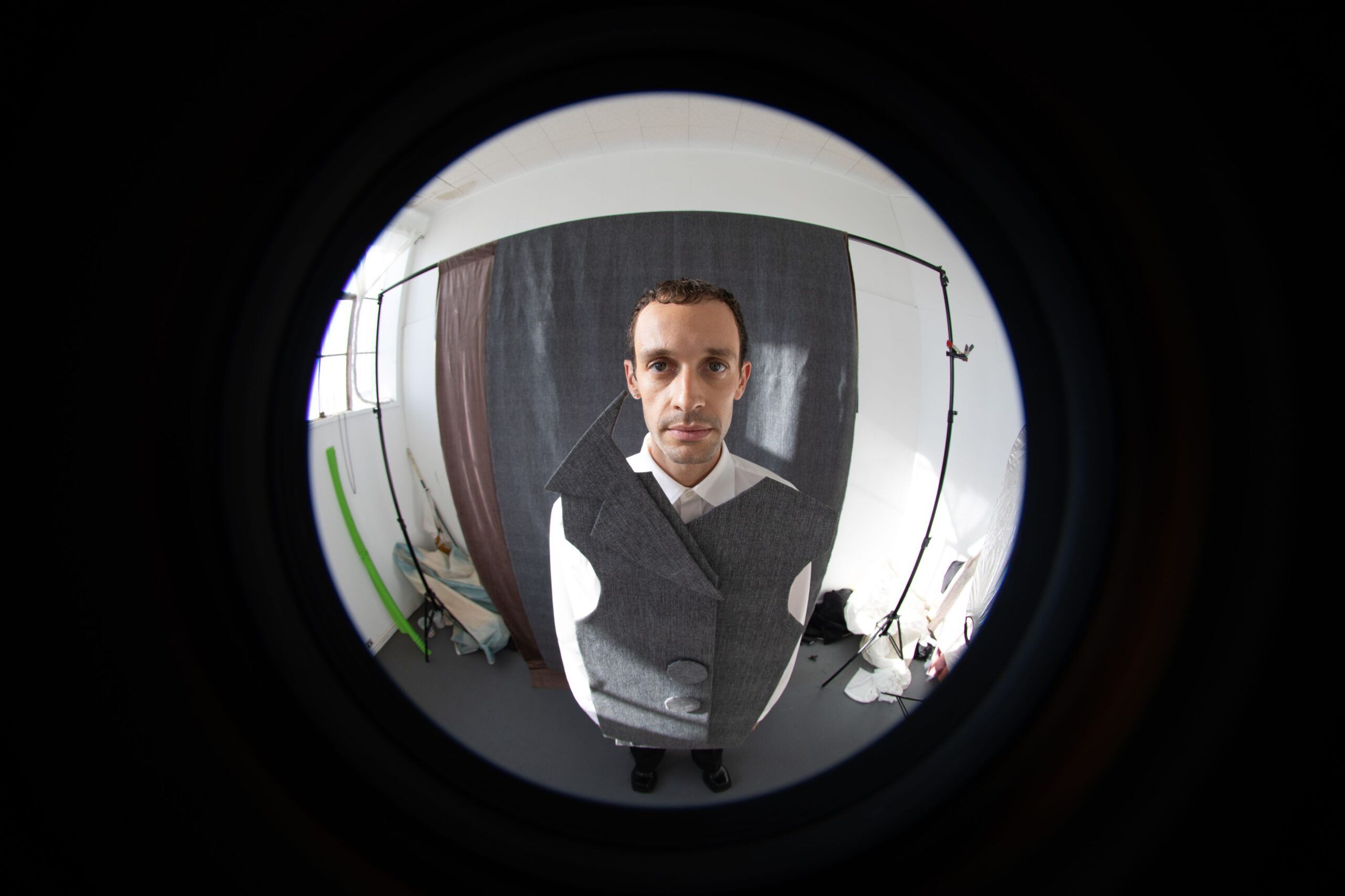 I totally understood what you meant. Understanding your strengths, and going where you're wanted. Going where you're supported. 
I think it's fully recognizing weaknesses too. Kesha and I made a whole record, High Road, and there is so much whacky, fun stuff on there. We were able to make that because of our friendship, that's us together. We're chaos, silly and fun. There are so many layers. I'm not going to go in to try and write a song that doesn't feel right. For me, truth is stranger than fiction. I always try to get into that.
Definitely. Your best work comes out when you're comfortable, and you feel confident. To wrap up, my last question is: what do you want listeners to take away from this upcoming record?
I think if I had a mission statement, I hope that someone can feel less alone in what they're going through. I just tried to write the truth. The songs that have changed my life are songs that I felt really portrayed how I feel. I hope that someone, somewhere, hears one song and they just say, 'yeah, that's how I feel.' Because I know what that can do, I'm a massive fan of songwriting and when I hear a song that encapsulates how I feel. That's what I hope.
Interview Brigid Young
Chapter of You EP is out now.