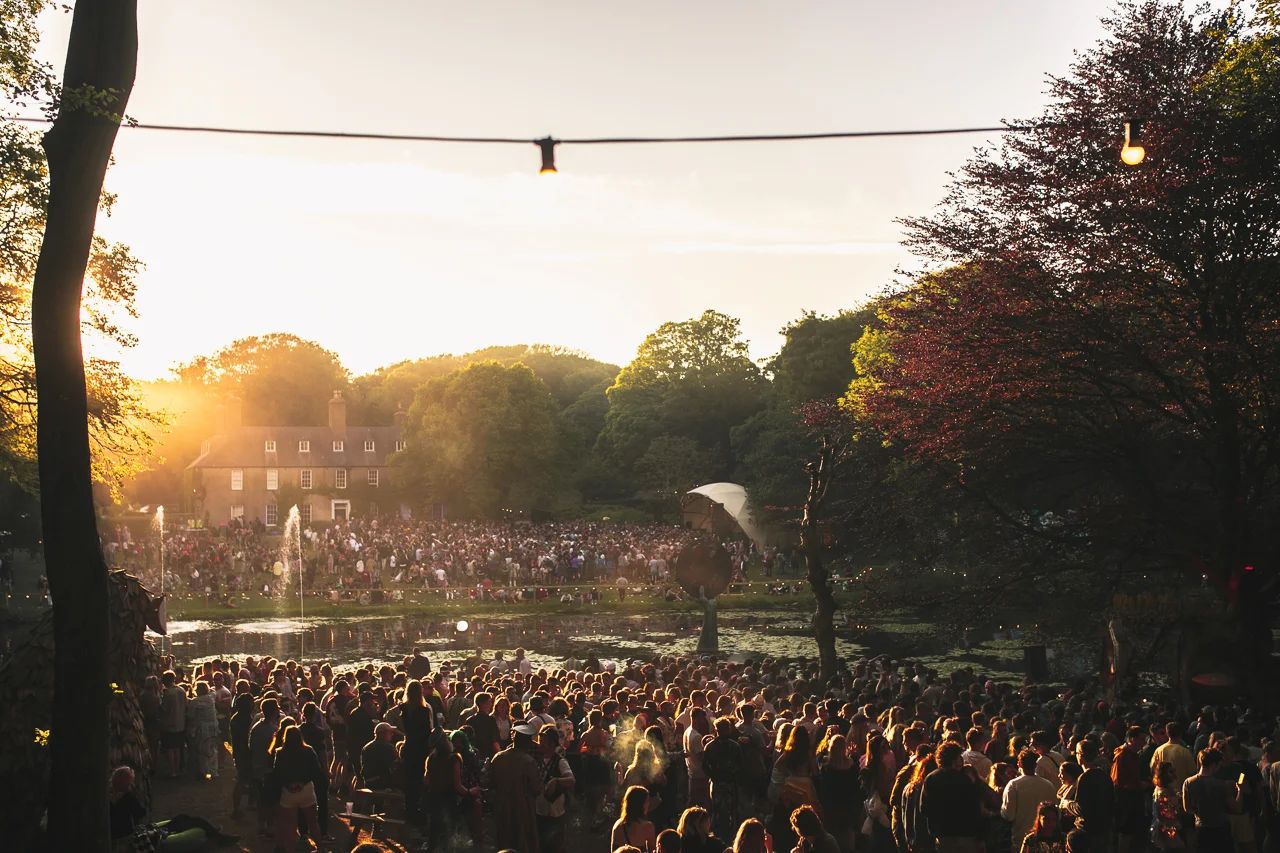 10 Years of Gottwood Festival
Over the past decade Gottwood has gone from strength to strength, boldly overcoming its challenges along the way, and upon reaching the ripe old age of 10, has come out more gleaming and glittering than ever before.
It's a festival that's not exactly on the beaten track but Gottwood-ers who travel for hours from far and wide are rewarded with a truly unique four-day utopian experience, set in a fairytale landscape. Gottwood is doing it's own thing with style, grace, and charm and we can't wait to see what's in store for the next 10 years. We spoke to festival director Tom Carpenter about his brainchild (along with friends Digby & Elky) Gottwood Festival, and also it's (less well behaved) little brother Houghton Festival, now in its third year. Houghton has gained a well deserved reputation of being a magical wonderland of quirky hedonism and outrageous fun, with non-stop music playing (yes, 24-hours a day) from 10pm on Friday to 3am on Monday. Though these festivals are two sides of the same coin, Tom tells us 'there are many things that make them different'. He talks us through how this festival journey started, some of the highs and lows experienced along the way, and of course, what makes Gottwood and Houghton so special…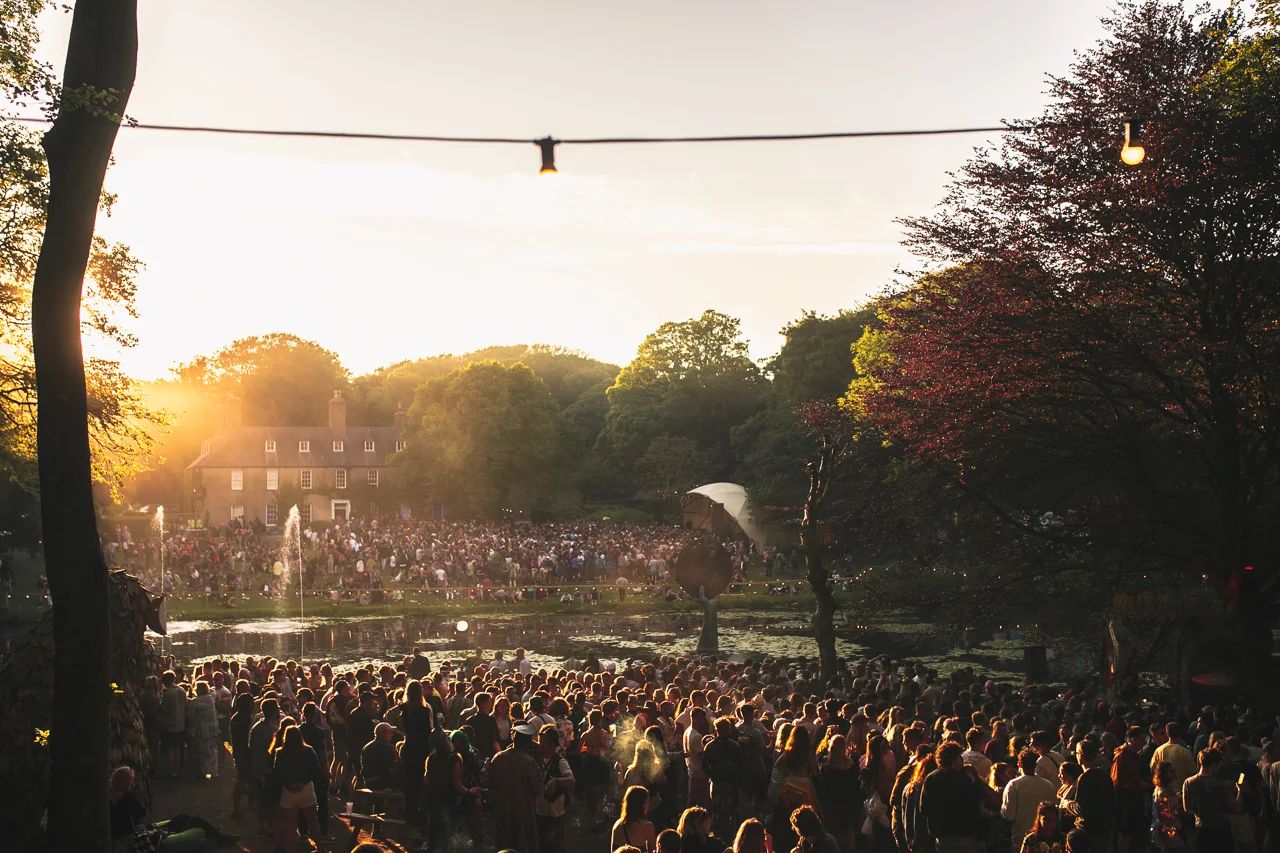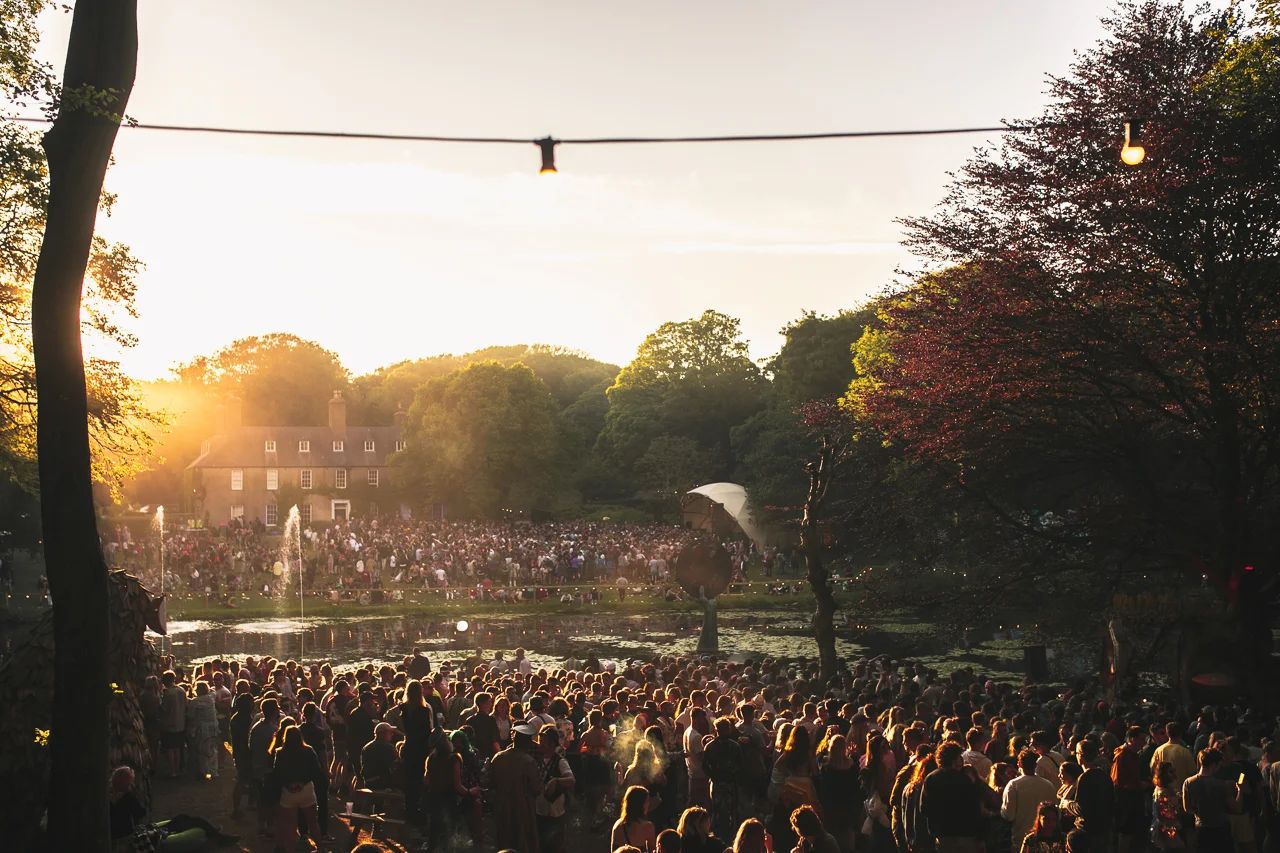 Tell us a little bit about how the Gottwood journey began… how did you come up with the initial idea?
Digby and I grew up in the same small village in Wales, called Llanfaethlu. We got to know Elky through mates later on. Anyway short story is we were all in Berlin the summer in of 2009 and at a party we talked about the idea of doing a festival, before we knew it we had booked artists and completely gambled on people buying tickets to what we eventually thought to call Gottwood.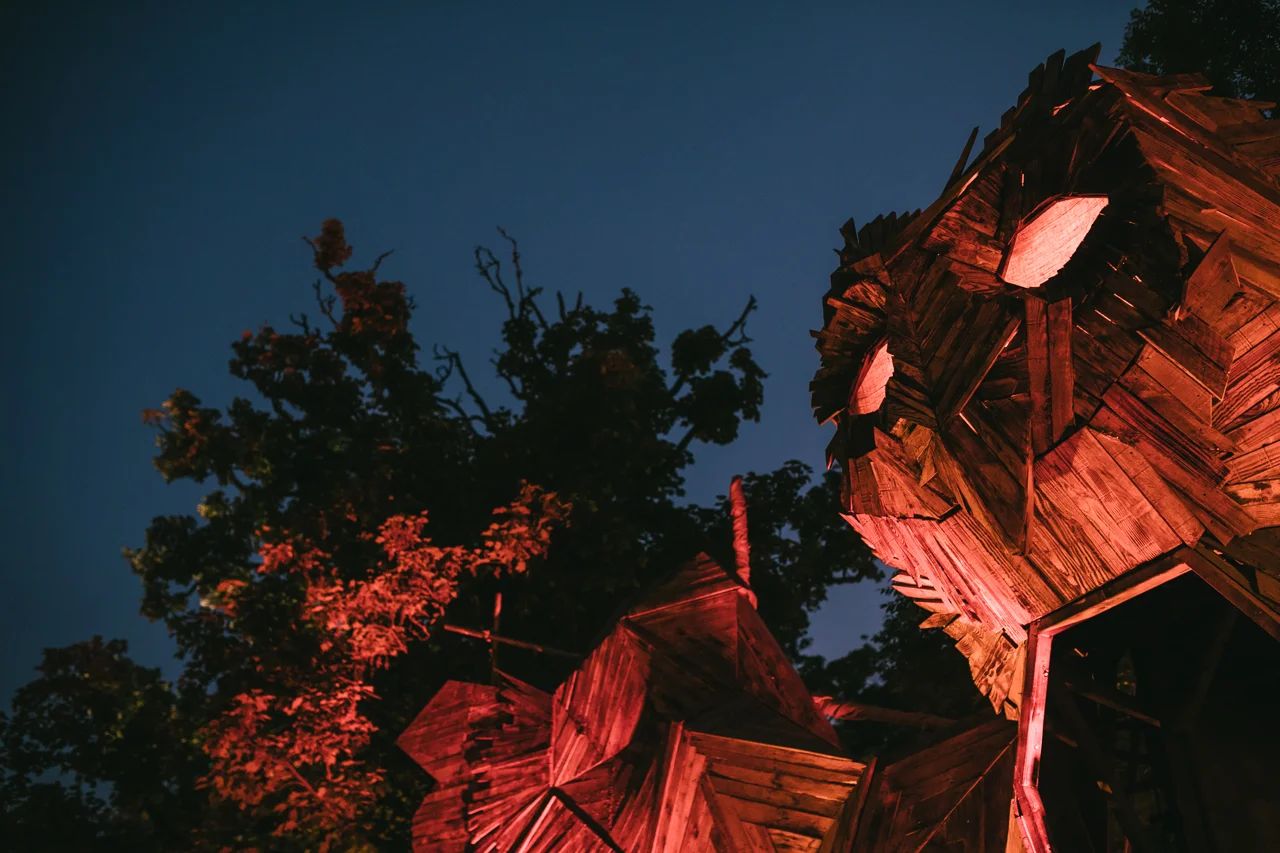 Quite simply – how do you start a festival!?
We were very lucky to be honest. Gottwood is my family home and where I grew up and fortunately, I have a family that were open to the idea of a music festival happening in their garden. I don't think they knew how it would escalate but neither did we. The market was way less saturated then and Facebook was in the early stages then (when everyone got notifications about everything and you didn't have to pay to reach people who already follow your page) and we used that as a platform to advertise the first year. We put £1,500 in each and somehow we sold our 1,000 cap license out in 3 weeks.
We had pretty much no background experience in festivals and very quickly realised how much is involved in putting on a festival, and there is a lot!
How do you think the festival has grown and changed over the years?
Myself, Digby and Elky were only 21 when it started so naturally our music taste has evolved a lot over the years. We grew from 1,000 to 1,500 in the 2nd year and realised we didn't want to ever go above 5,000 people in 2013 when we had a good idea of what we wanted it to be.
It's changed in many ways over the years, from the crowd, production levels, working out the best way to use speakers, artists, art and loads of natural progressions. When we reached our capacity limit and had a good idea of the layout, we then started tweaking it and learning from previous mistakes/things we hadn't thought of.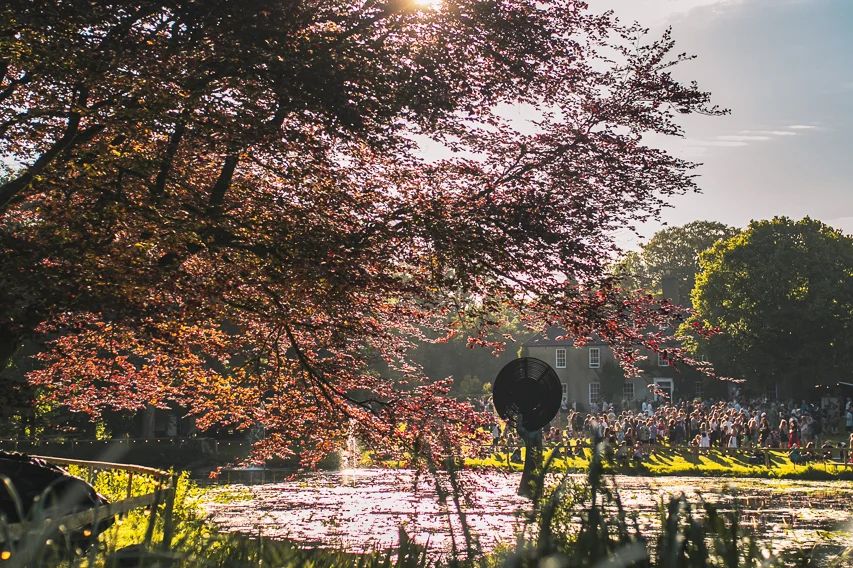 What challenges have you faced over the years in such a saturated festival market?
Luckily our crowd have been very loyal and it's amazing to still see people who have been to every year. We are also only a small intimate festival and have been extremely lucky to sell out every year. I think letting it grow organically rather than make huge steps was a wise ethos to have from the beginning,
In terms of booking artists – there weren't many festivals doing what we were doing in such a unique venue at the time. We had amazing stage hosts who ran club nights from all around the UK and brought their crowd with them. Music agents were also very receptive to our concept and understood our budget constraints. We always knew we couldn't book really big artists, which worked in our favour because it made us delve deep into booking interesting up and coming artists – and more importantly our punters would buy tickets for the festival rather than to just see one particular artist.
Many artists have played for us for very friendly prices and this is a testament to the loving nature of the underground music scene. Where we struggle with our budget constraints, artists appreciate it. We would like to think in more recent years that when we can't offer the normal fees, in exchange we can offer a great party, surrounded with great peers, and in some cases a platform to further their careers. Whether it be spotted by other promoters at Gottwood to help get the artists more gigs or through our Gottwood mix series, or Gottwax our record label (which we will be taking a lot further in the future). If you delve deep and look through our 10 years of bookings you will see we have helped launch a lot of big artists careers.
Did you think Gottwood would reach it's 10-year anniversary when you started out?
We had no idea and definitely didn't even think about a 2-year plan, let alone a 10-year one! We're very much taking every year as it comes.
What have been the highs and lows of the journey?
I remember sitting at the top of the camp site on the Monday after the first one had finished with Digby and Elky and looking at campsite rubbish and general aftermath and we all looked at each other in a state of delirium from hardly sleeping for 3 days and thinking "How the fuck did we pull that off?" – an amazing moment I will never forget.
After the second year we lost money and were close to giving half of it to another festival but took another gamble and managed to just about break even in the 3rd year.
Then we hit a real low when the bank told us that they were going to repossess the house and that we had to legally announce that Gottwood was cancelled. We all probably aged 10 years in 6 months from that stress. On a personal level this had other levels to it with my family potentially losing their home. Then having to go ahead with a positive mentality that the house will somehow be saved but not being able to talk about the increasingly likelihood of it not happening as a lot of the people I book are good friends and I was also potentially risking them losing out on a paid gig.
Then the extreme high came from managing to get last minute refinance on the house. That massive feeling of relief when the last day of the festival came and we managed to pull it off was a HUGE moment.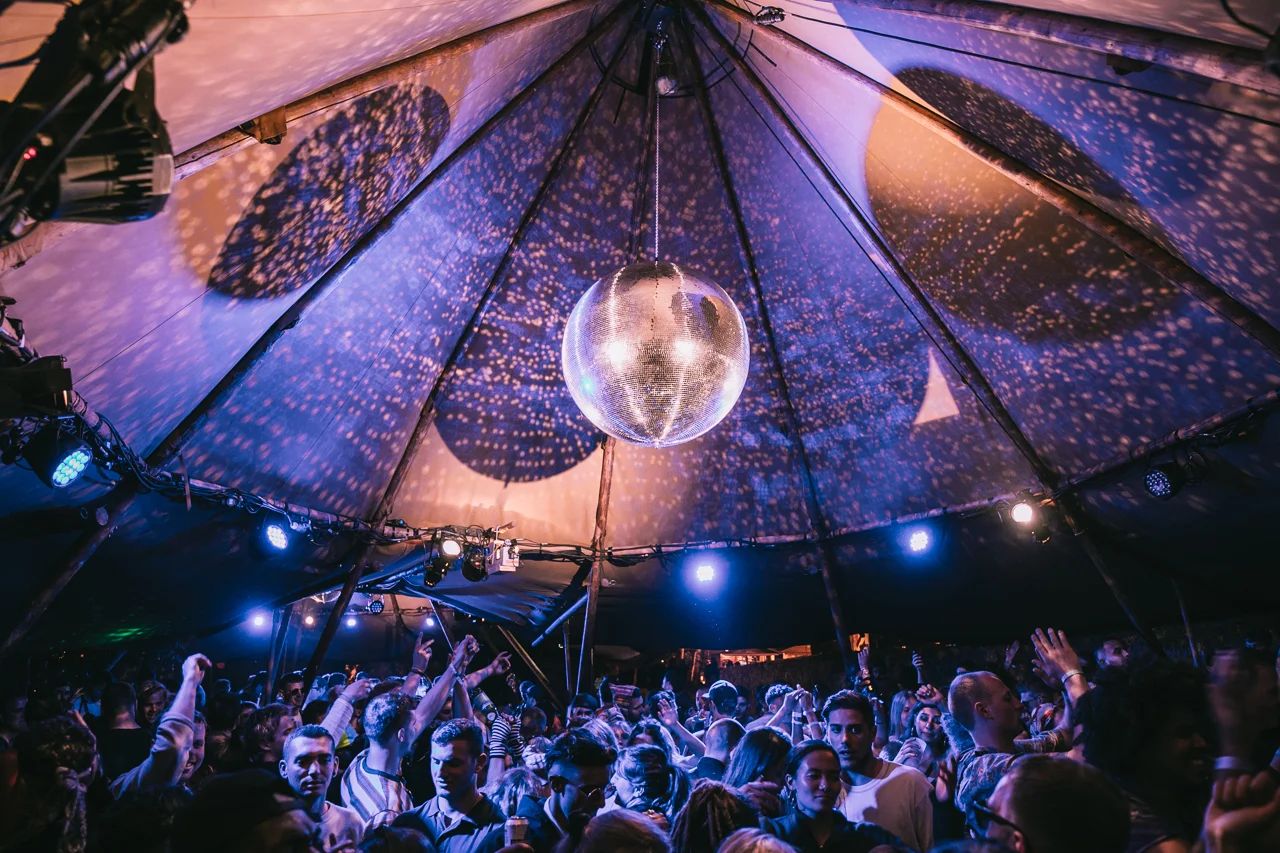 Which has been your favourite year at Gottwood ever? 
In 2013 I met my now future wife at Gottwood, that's pretty special. Last year was particularly good and I'm pretty confident our 10th birthday this year will be a highlight. It's hard to choose a particular year because every year seems to be more satisfying and progressive than the last.
The first year was obviously life changing and the weather could not have been better. The 3 of us had a conversation in the early days saying that we will know that we have made it when we book Extrawelt (as we are all huge fans). That happened in 2012 so that was a peaking moment. Little did we know what was to follow…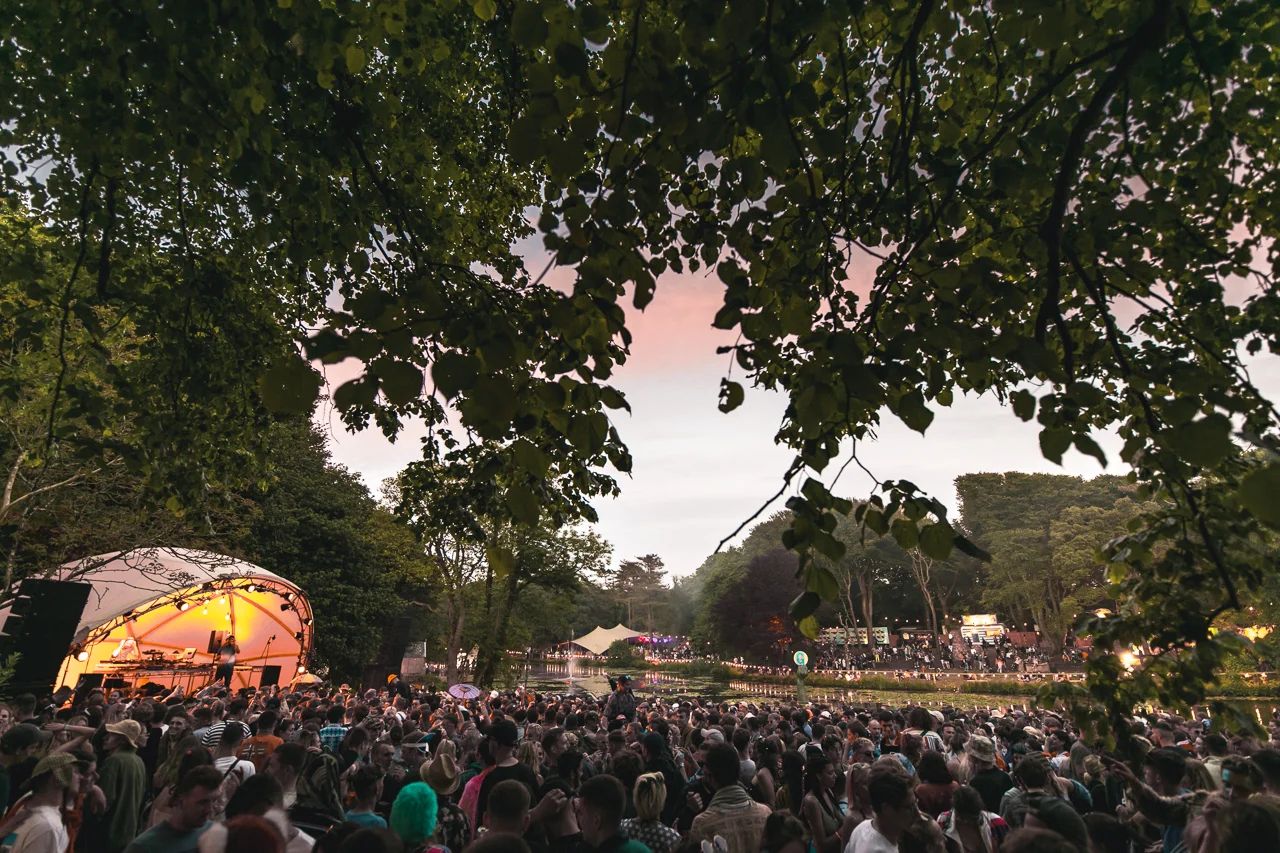 How was Houghton born, and why did you decide to start a second festival?
Houghton was actually our back up site in 2016 if everything went tits up with the Gottwood site. We had got to know Craig Richards pretty well over the years with him hosting a stage at the festival and quickly got to realise how incredible teaming up with him could be. We went for a site visit that summer and after seeing all the amazing potential of the beautiful site and Craig especially getting excited with Lord Cholmondley's (the owner of Houghton estate) incredible ever expanding art collection and sculpture garden, combined with his huge passion for art as well as music – the possibilities of creating something really special became very apparent.
Before we knew it, an incredible hype grew over the concept and Houghton was born with a lot of support from music heads and people within the industry.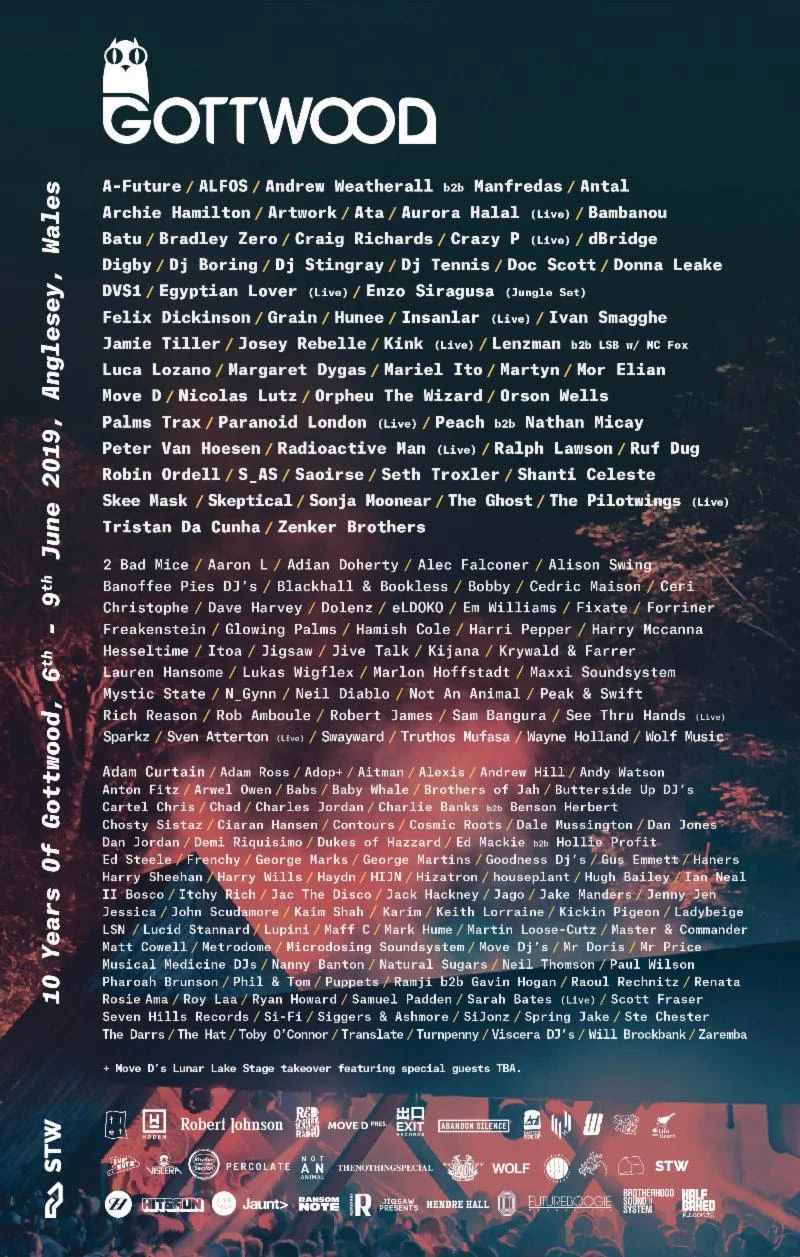 How does Houghton differ from Gottwood?
The ethos is very much the same but there are many things that make them different. Craig's extensive music knowledge, a very nice license, the freedom to programme artists at all different times of the weekend, an older demographic amongst many other factors.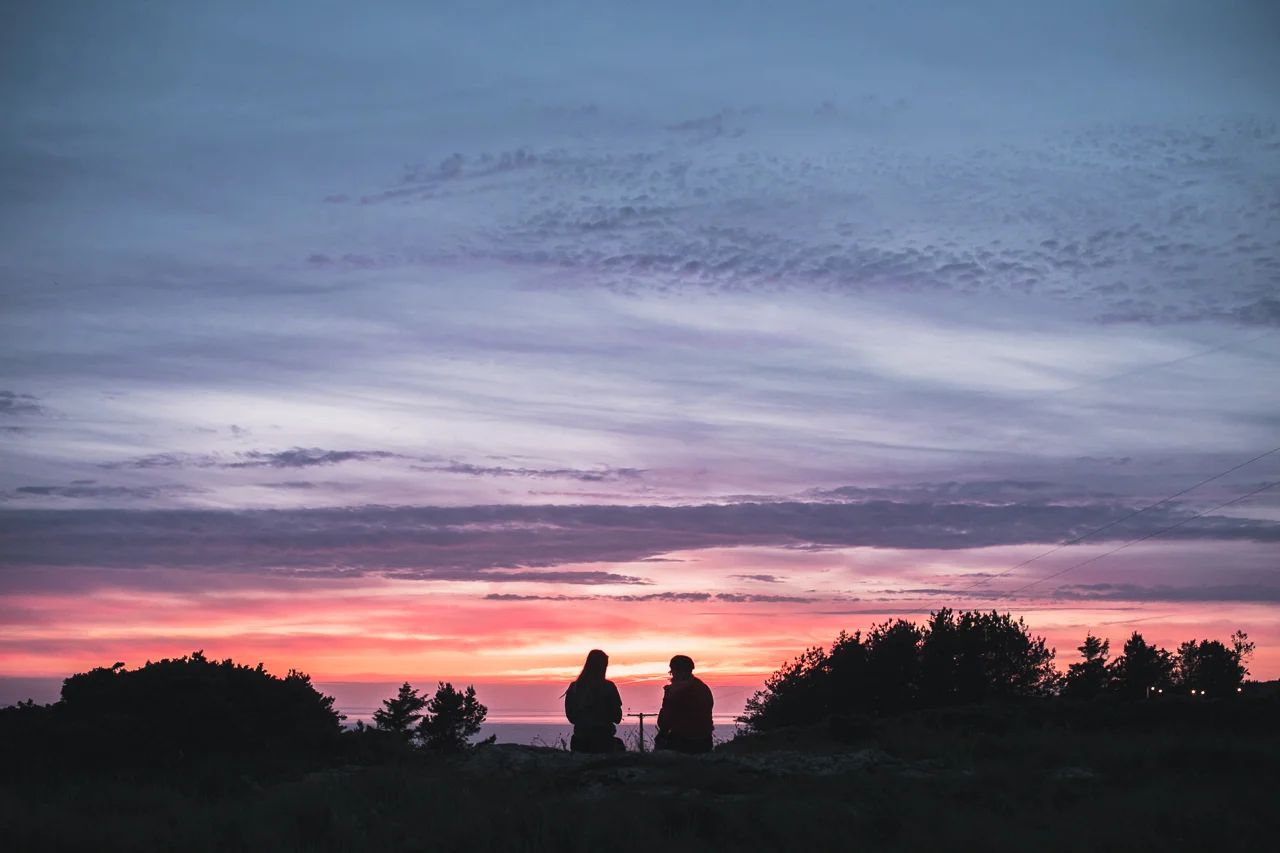 Look forward, do you have any plans to start any other festivals?
At the moment two festivals is definitely more than enough, especially when we all live in different places and have a very small team running both. We also know it's very important to focus on making them both as good as they can possibly be before even thinking about other projects. It takes a while to get used to a new site and we are constantly looking to tweak them.

6th – 9th June 2019 | Anglesey, Wales
Click for more information & tickets to GOTTWOOD and HOUGHTON.
Words by Ama Samra.