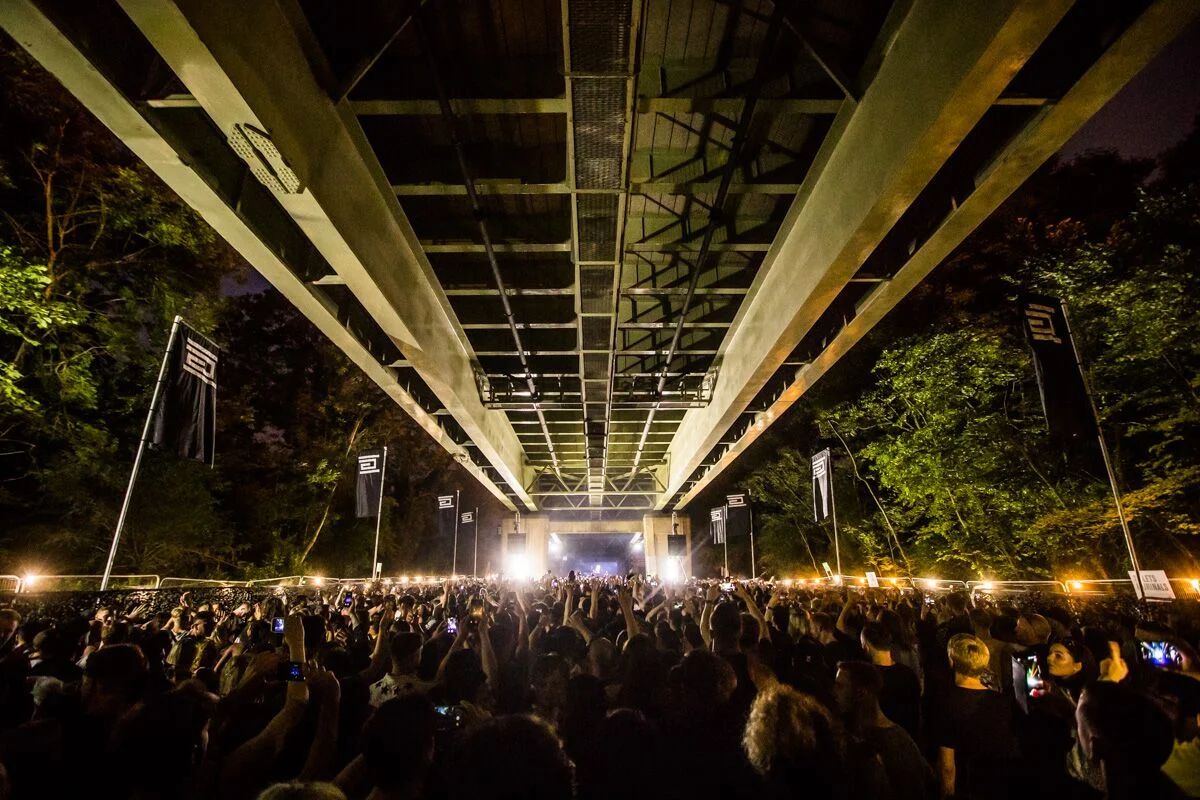 Junction 2 Festival 2019
June, the start of festival season and the calendar month in which London's techno heads finally get their fix.
As always, Junction 2 have assembled a formidable arsenal of sonic spinners, showcasing some of the finest music to grace the techno scene. As you'll hear from the interview below, Junction 2's organisers have got it right. They are clearly pursuing collective experience; a stimulating direction which sets Junction 2 apart from your typical London festival. This will be our third year returning to Junction 2, and it certainly won't be the last. Unlike most, Junction 2 has a very specific music policy. Its organisers have successfully navigated the purist techno landscape, to deliver a two-day partying masterpiece. 2019 will mark the fourth anniversary of Junction 2 and will showcase some of the largest improvements since its inception. With refinements in stage design, site-wide accessibility, mesmerising audio-visuals and the addition of secret bars heading up the bill, Junction 2's set up is dedicated to delivering an uninterrupted and immersive experience. For those who haven't been before, our personal favourite is a trip to 'The Woods'. A mandatory stop-off when moving between stages, we'll be found here catching funky vibes throughout the weekend. See you there.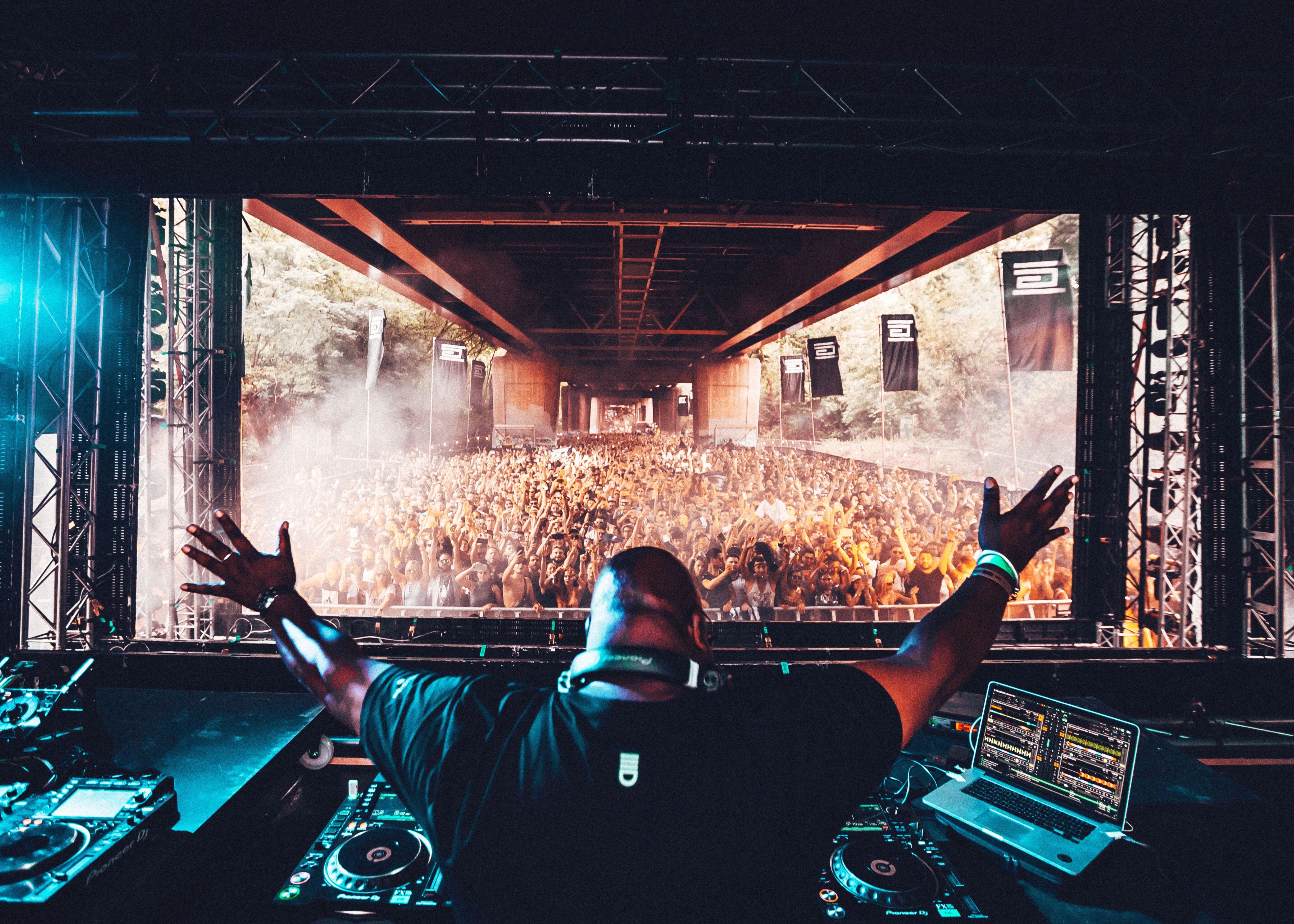 Why did you decide to start Junction 2 and what was the driving force behind it?
We spent many years doing warehouse parties, building up to Tobacco Dock, we were searching for the next big thing for us to do as a team. I think a natural progression for us was to do a festival. We spent a while looking at different sites but nothing really inspired us. Everything was a field, a park, there was nothing exciting until we realised we could put a party on underneath a motorway. Walking underneath it, it was the right time for us, we asked for it as soon as possible and Junction 2 came off the back of that really. The style of it was the fact we didn't really go out looking for it, we came across it and that really dictated the direction we took with it and that makes the location look the way it does.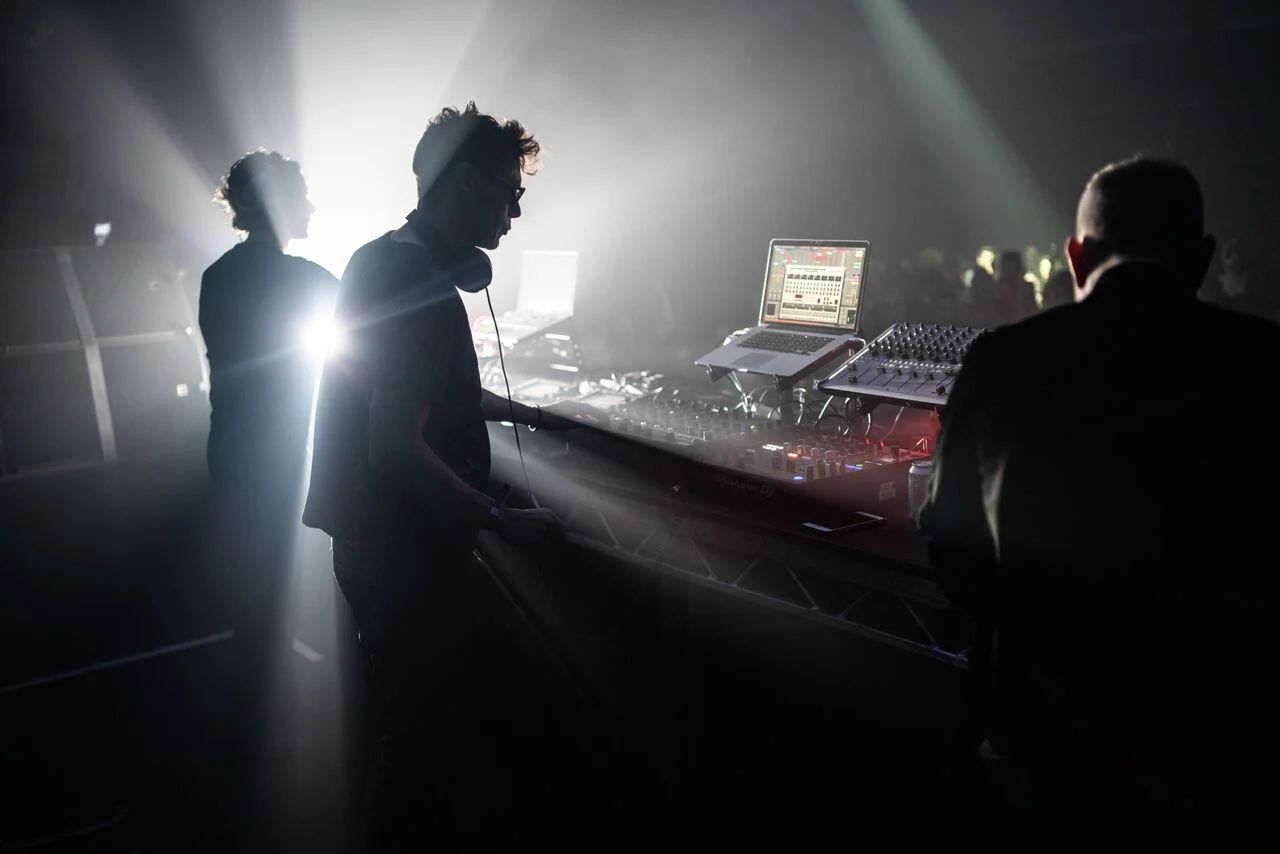 Has the festival you've created envisaged what you imagined in the first place?
Definitely. It's kind of excelled what we thought it could achieve so far. Year one when we did it, which is now four years ago, it was an awful lot of hard work. We had no idea whether it was going to be successful. It was very hard to build and technically a lot more complex than just building lots of structures. We lost three hundred thousand pounds and actually, even though we lost that money, we stood there looking at it and saying to ourselves we had something really special there. Over the course of the last three to four years, it's built into something pretty amazing. The last three years have been building more on what we've done whereas this year, now two days, it's been completely redesigned, changed, updated. This year is going to be quite a big step for us compared to what we were doing with it before.
The location of Junction 2 is super unique, as opposed to just being held in a park. How did you come up with the idea and how important a role does the setting play in the festival?
We were aware of it for a while. I actually grew up near it. My daughter had her fourth birthday in the playground next to the park. It's something we didn't realise that would be possible but, after a while and a bit like after we found Tobacco Dock, we thought let's actually find out about this and how many hoops do we have to jump through. It turned out it was possible. It pretty much dictates the festival, I think. It's given it it's visual identity, it's what everyone associates it with. It wouldn't have had the rapid success it's had if it wasn't at such an iconic location, otherwise the photos instantly identify with the party. I think the success of something like Kappa Futur [Festival] definitely helped us. That view from the main stage under the bridge, that view from under the motorway, was instantly compared to Kappa Futur.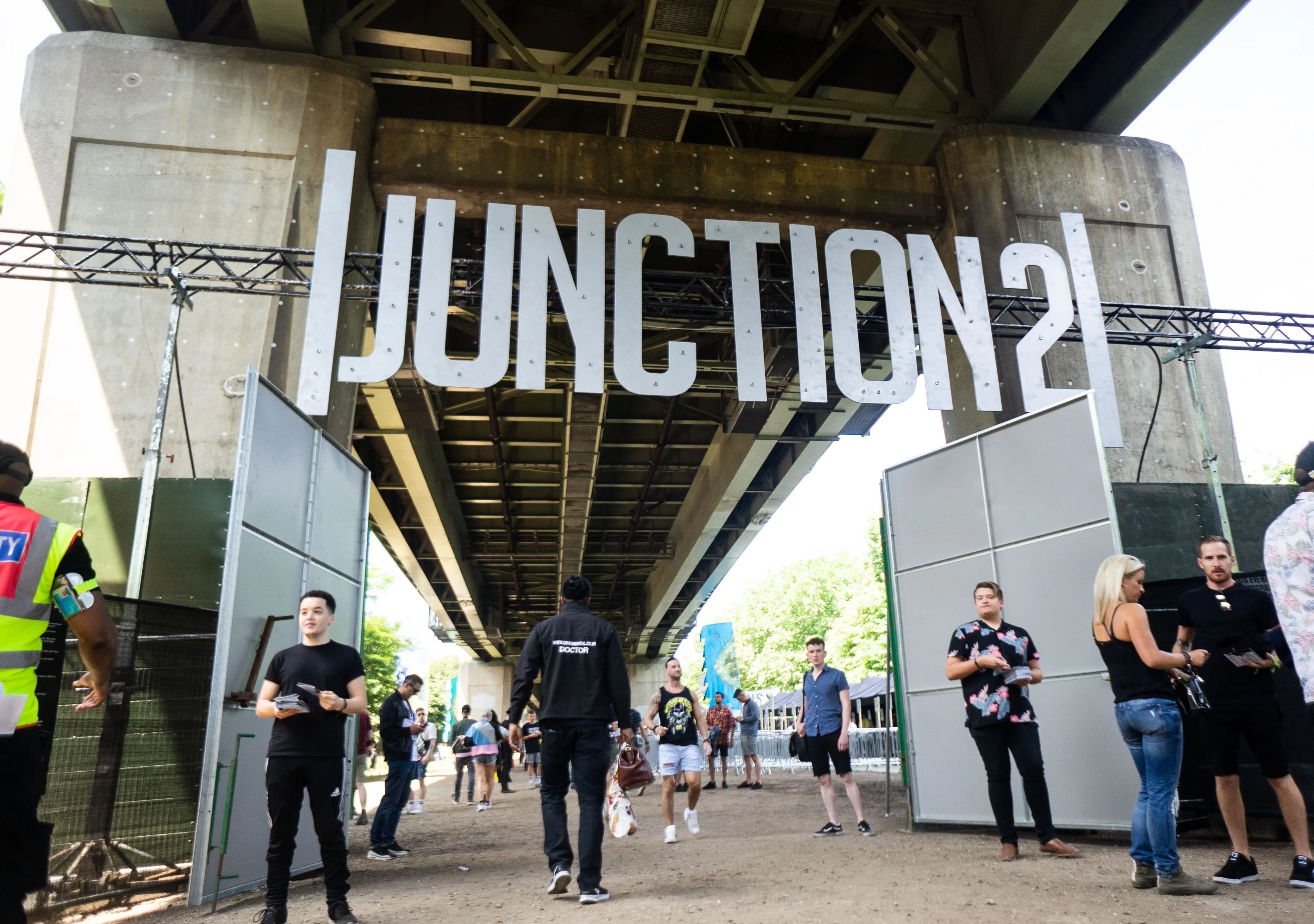 With so many daytime camping festivals being held these days, how do you feel Junction 2 stands out from the crowd?
It's got a very specific music policy. We were very confident or sure that one of the ways to tap into a specific fanbase for us was to be very niche so went down a purist techno route, where the Saturday is obviously a bit more aggressive four four and now we've added a Friday, which is more on the electronic/house tip. I think compared to what is in the London and even the national landscape, it's very different in that context. Obviously it has big acts but they're not such as commercial acts. It's not pop music, it's purely underground dance music. There's no other way to describe it. It is a very underground event. I think the location itself defines it as being very different to everybody else, which helps it. Our obsession with not using tents and building bespoke structures is expensive but, at the same it makes the experience very different to anywhere else.
How would you describe Junction 2 to somebody that's never been before?
Pretty easy really: it's a rave under a bridge.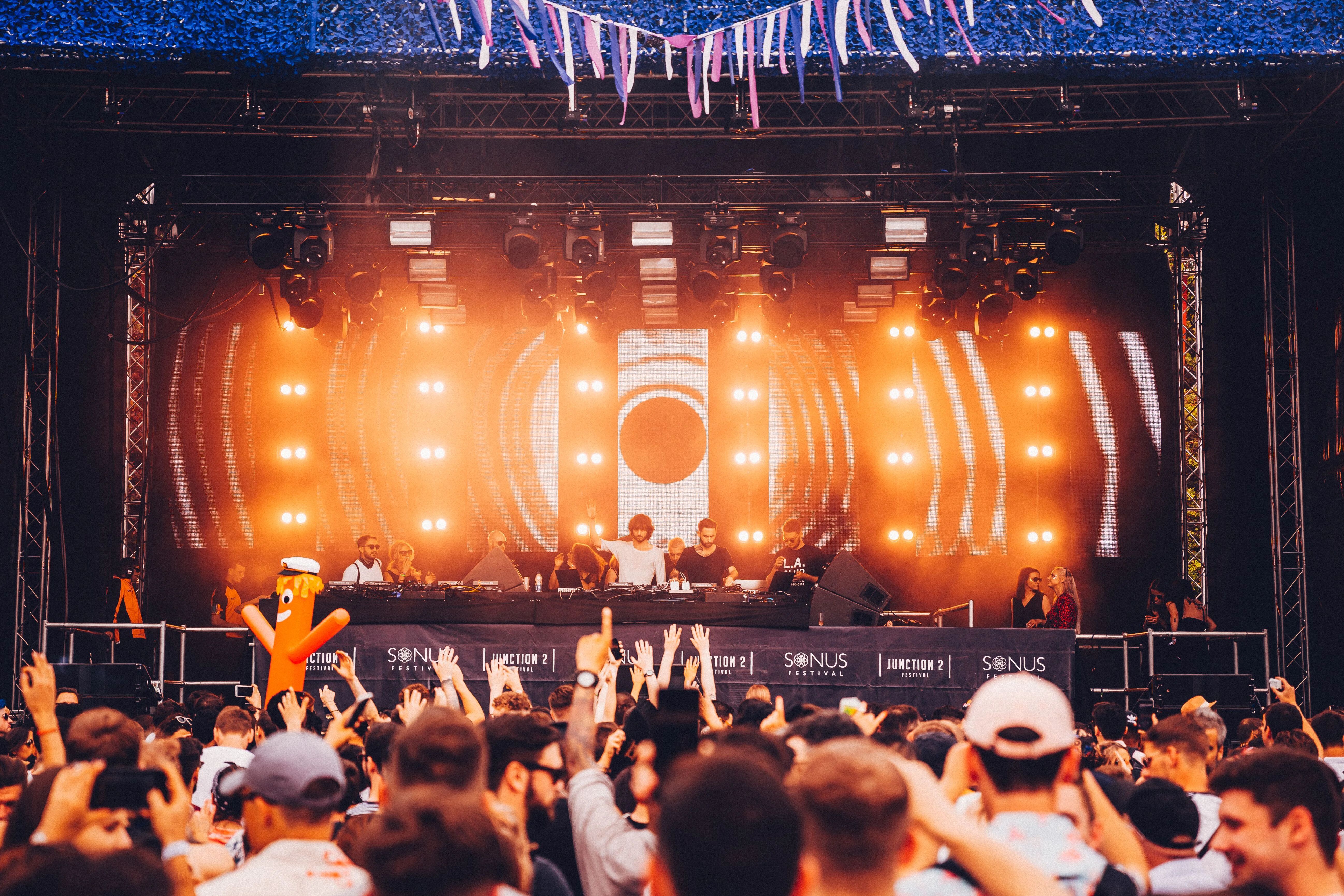 How do you go about curating the line-up and what's your thought process behind booking the artists you book?
The line-up is booked by Will and Mike, but it's a collective pooling of ideas and very much involved with our partners at Drumcode as well. We try and take the best of what is big room techno, to the more harder edge, to the more experimental stuff and put it into the right structures and into the right locations and it fits into what is hot, what is current. We want what people are excited about but that follows a musical direction that we respect and we like to listen to. For us, it's about something that we listen to in the office and go 'do you know what? That's good music and something I would go out and get smashed to'. Being 41 now, I'm not quite the raver I used to be but I still stand there and think 'do you know what? That would work well on the dance floor'. We try to avoid repeating performances. I mean, a few of the key acts do repeat because there's only so many headliners in the world. Our preference is to keep on changing the acts so they play one year, miss one year, and they play the next year. We are in a fortunate position where people want to play so we don't have a lack of choice. It's a case of picking and choosing what we want to present to people.
Can you tell us what your all time favourite Junction 2 moment has been so far?
Difficult really. I guess the first time the gates opened. Still seeing people come in and walk through the gates and you stand at the top of a hill, you don't see the rest of the site and, as you walk up, you then look straight down toward the Main Stage… I mean, it's a fairly unique view and watching people's expressions when people come across it is pretty good. I think it's just seeing people's reactions and seeing people enjoying what we're doing.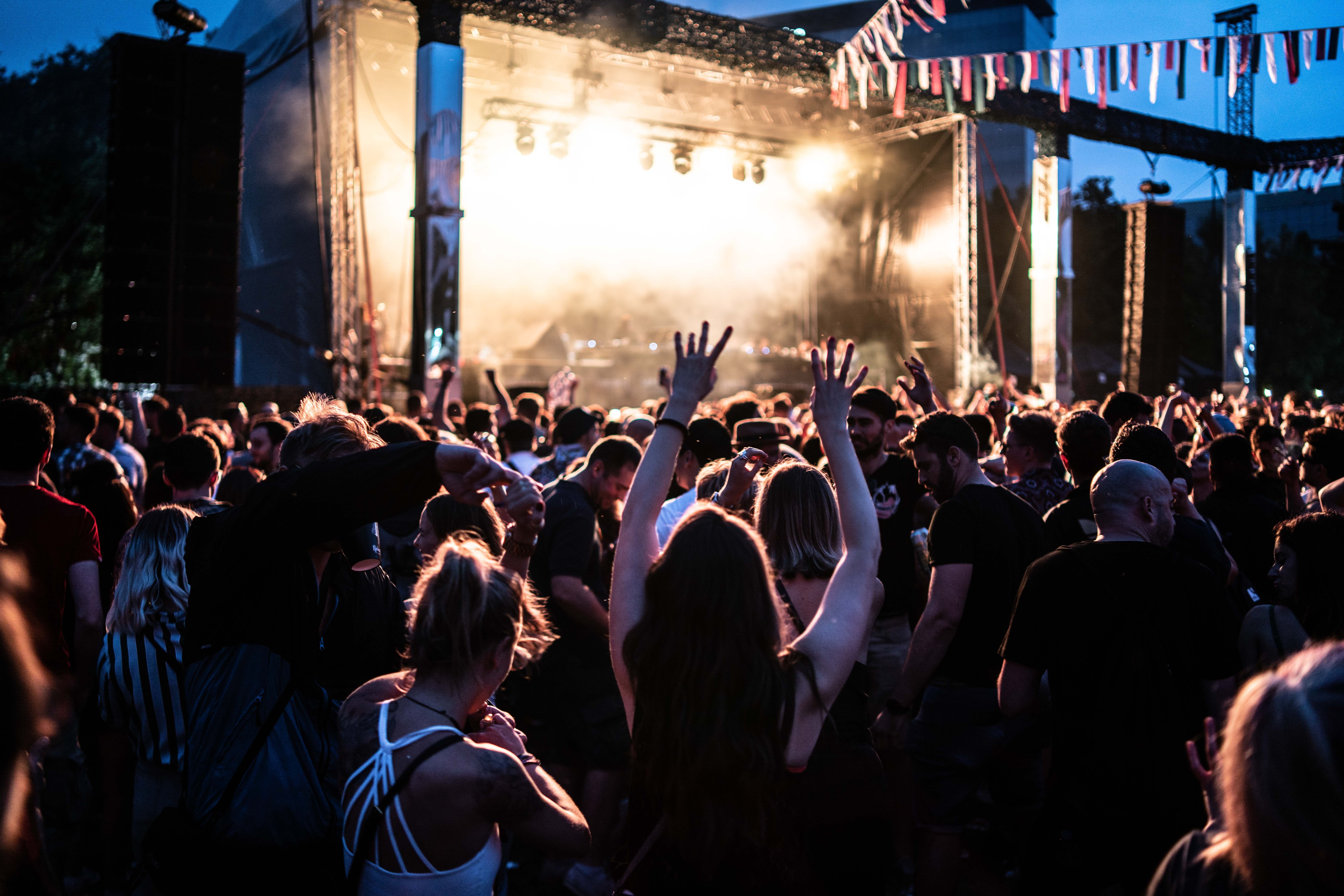 Who are you most looking forward to seeing play this year?
I'm a big Richie Hawtin fan so I'm very much looking forward to seeing him play under The Bridge. Over the years, I tend to think he hasn't been playing as underground as he used to be and that for me is where his sound is at and that's where I think he's at his strongest, so to see him play under The Bridge at a peak time slot where we're expecting him to kind of bang it out really is something I'm particularly looking forward to seeing. I'm looking forward to seeing the new Main Stage, which was the Hex last year but has been completely redesigned. We tried to do in a way that it's big and outdoor, but at the same time you're not far away from the artist, so rather than being big and going backwards a lot, it's wide at the front and wide either side so actually you're not that far back at any point. We're doing eight points out for it, which means people should be feeling like they're on the dancefloor even though it's about six thousand of them in front of the stage.
Can you sum up Junction 2 in three words?
Hidden, surprising, understated.
Friday 7th & Saturday 8th June 2019 | 12pm – 11pm | Boston Manor Park 
For more information & tickets click HERE.
Words by Max Streetley & Ama Samra, photos by Luke Curtis, Ryan Dinham & Sam Neill.