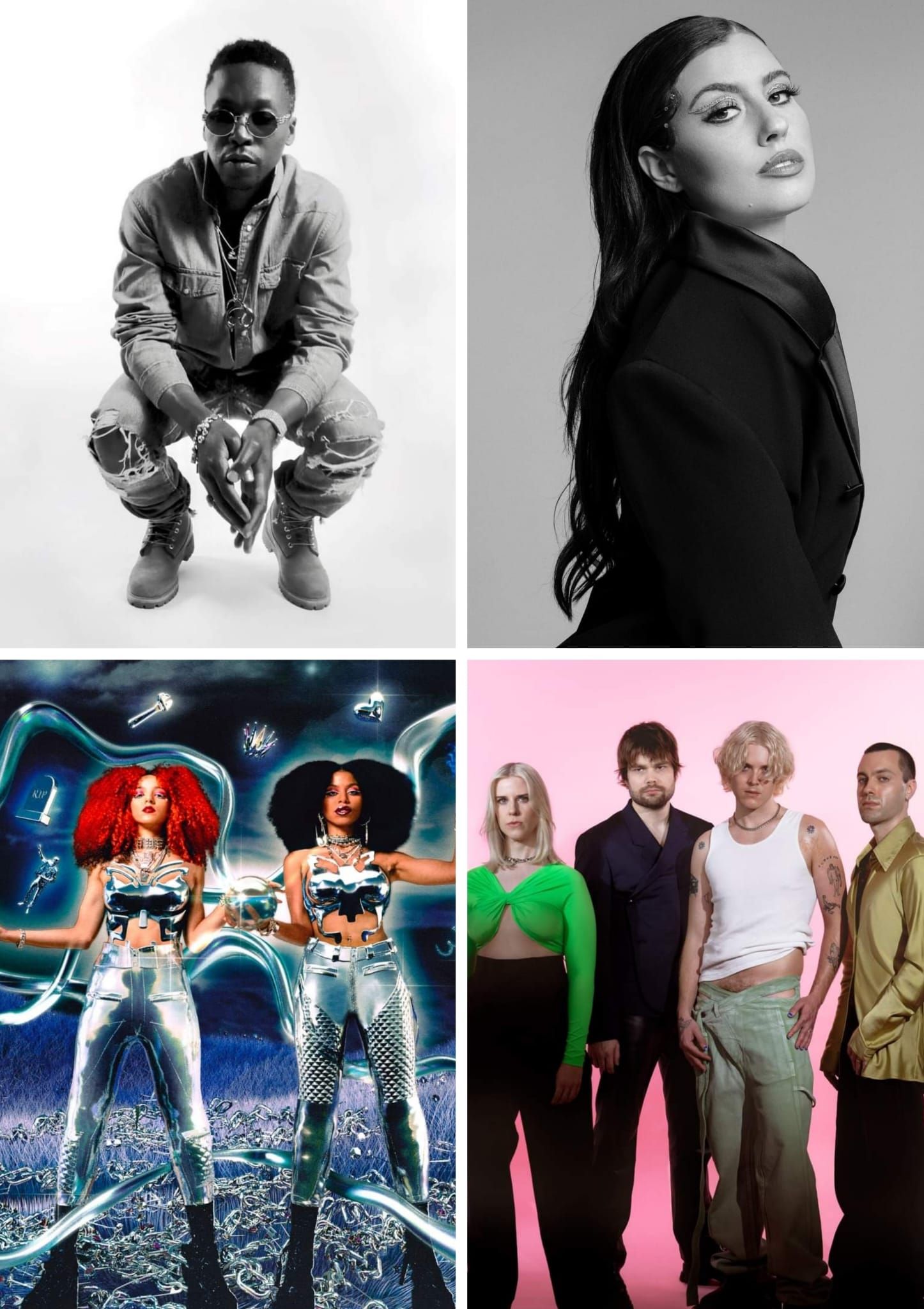 1883 On Rotation: Lupe Fiasco, Nova Twins, Sara Diamond
The latest in new music from Lupe Fiasco, Sara Diamond, Nova Twins, Cub Sport, & more on this week's 1883 playlist.
On rotation this week is Lupe Fiasco's new song Drill Music In Zion. The legendary Grammy award-winning rapper is releasing his new album of the same name on Friday 24th June. The single itself is a fantastic jazz-tinged rap tune with lush production and tongue-twisting rhymes. Gifted artist Sara Diamond has dropped her new EP SaraX. The EP boasts stunning vocals, slick production and a collection of infectious songs that you'll want to play on repeat. Make sure you listen to Riverside on the extended play. Alt-rock duo Nova Twins have released their sophomore record today entitled Supernova. They're truly one of the best new bands in the UK right now, so do yourself a favour and check out their new LP. We're currently loving Cleopatra on the record. You can read our previous interview with them by clicking here. CoN & KwAkE is an exciting duo composed of UK hip-hop veterans, rapper Con and talented producer Kwake. The pair's latest single is entitled 15 Minutes and it's a glorious listen with both masterful flows and production. Their debut LP Eyes In The Tower is out on July 21st.
Elsewhere, Toronto-based singer-songwriter and producer Lyle Kam has released his latest bop, Somebody To You. If you're a fan of pop acts like Luav, Jeremy Zucker or Charlie Puth, you'll adore Kam's flawless vocals and vulnerable lyricism. Don't sleep on this rising artist. Foals's dance-ready seventh album Life Is Yours is out now. It's a euphoric rollercoaster from start to finish. The LP is going to make for the perfect soundtrack to your summer. Listen to the new track Crest Of The Wave. Finally, Australian four-piece Cub Sport have unveiled their first dose of new music since 2020. The acclaimed Brisbane-based group have shared the song, Always Got The Love, to celebrate Pride month. It's a joyous slice of feel-good pop.
Listen to all this and more in our playlist below: