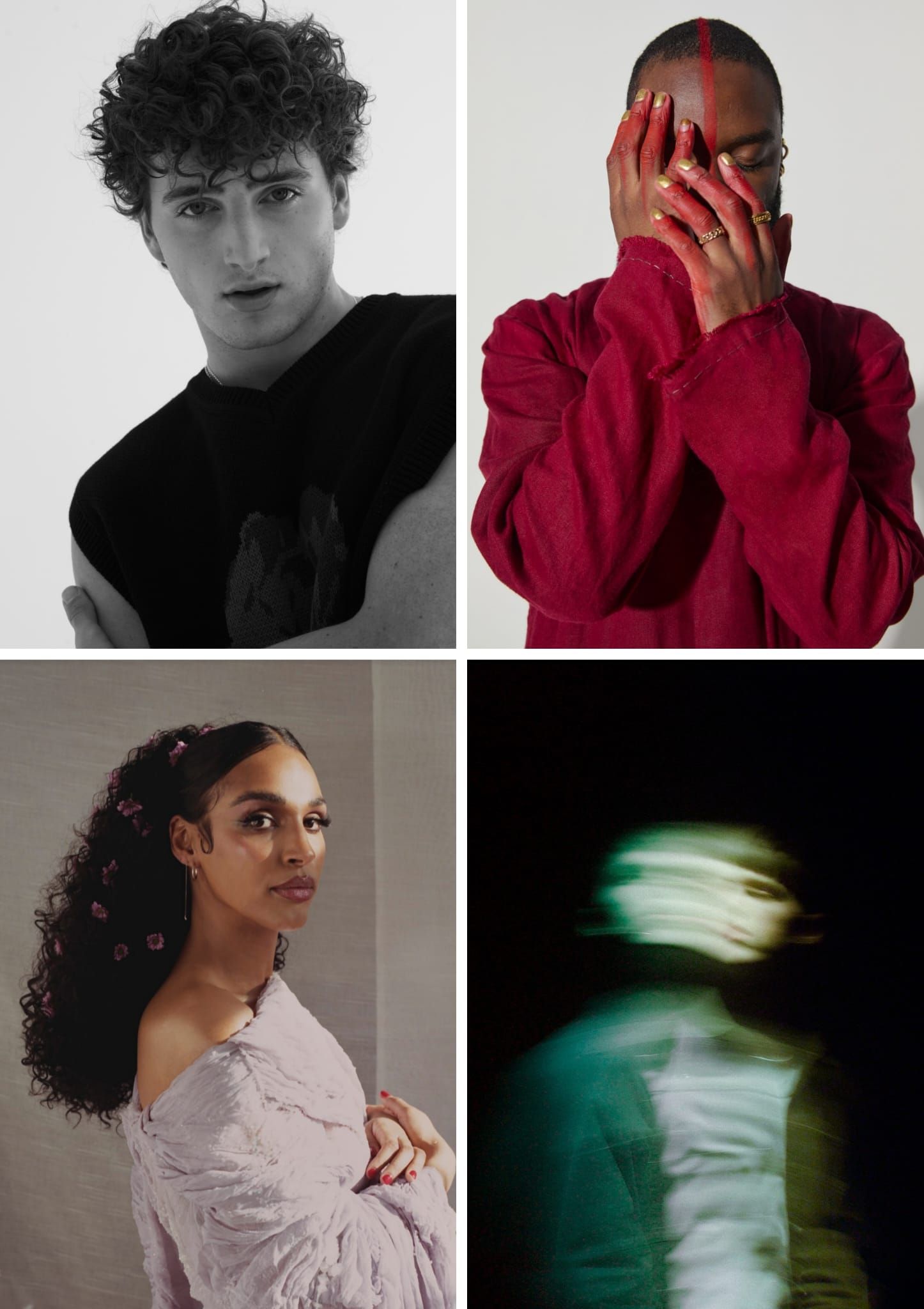 1883 On Rotation: Benson Boone, Genesis Owusu, SAHRA
The latest in new music from Benson Boone, Genesis Owusu, SAHRA, and Lorcan Moullier & more on this week's 1883 playlist.
On Rotation this week is the latest single from the rising alt-pop artist Dylan Fraser. Entitled Vampire (featuring Alaska Reid), the track is a glorious synth-led tune with lush vocals from both Fraser and Reid. Vampire is taken from his forthcoming EP 2030 Revolution which drops on August 17th. The Game is the latest single from singer-songwriter Kate Stewart. Produced by David Stewart (BTS, Jonas Brothers, Hailee Steinfeld), the song boasts strong vocals and electronic nuances. Pop newcomer Benson Boone is releasing his debut EP Walk Me Home on July 29th. Before then, you can listen to the track Better Alone which is lifted from the extended play. It makes for an emotive experience thanks to Boone's performance. The Rotterdam-based singer Daimy Lotus has revealed the pop-punk-tinged single Pathetic. It's fierce, anthemic and fun. The song acts as a big middle finger to the millennial male dating trope – the fuckboy. Go check it out now. 
Elsewhere, the Wisconsin-based band Disq have just unveiled the lead single, Cujo Kiddies, from their forthcoming sophomore record Someplace Quiet which lands on October 7th. The track is a vibrant slacker-rock gem. Genesis Owusu has returned with the cinematic and unapologetically cool single GTFO. The track features an addictive marching beat, a warbling choir loop and slick production. Make sure to check out the single's stunning visuals as well. You can listen to SAHRA's latest release, Me & You (featuring Bawo). There's a sense of playfulness throughout the track's runtime as it captures the back and forth between SAHRA and Bawo. It's a gorgeous tune. You can catch SAHRA performing at London's Servant Jazz Quarters on July 27th. Don't sleep on SAHRA. Finally, the alt artist and producer Lorcan Moullier has dropped his debut EP Dream Sequence. It's an interesting mesh of electronic soundscapes, alluring R&B vocals, introspective lyricism and dark-pop influences. The penultimate track on the EP is Hard To Sleep, an intoxicating song about insomnia. 
Listen below: