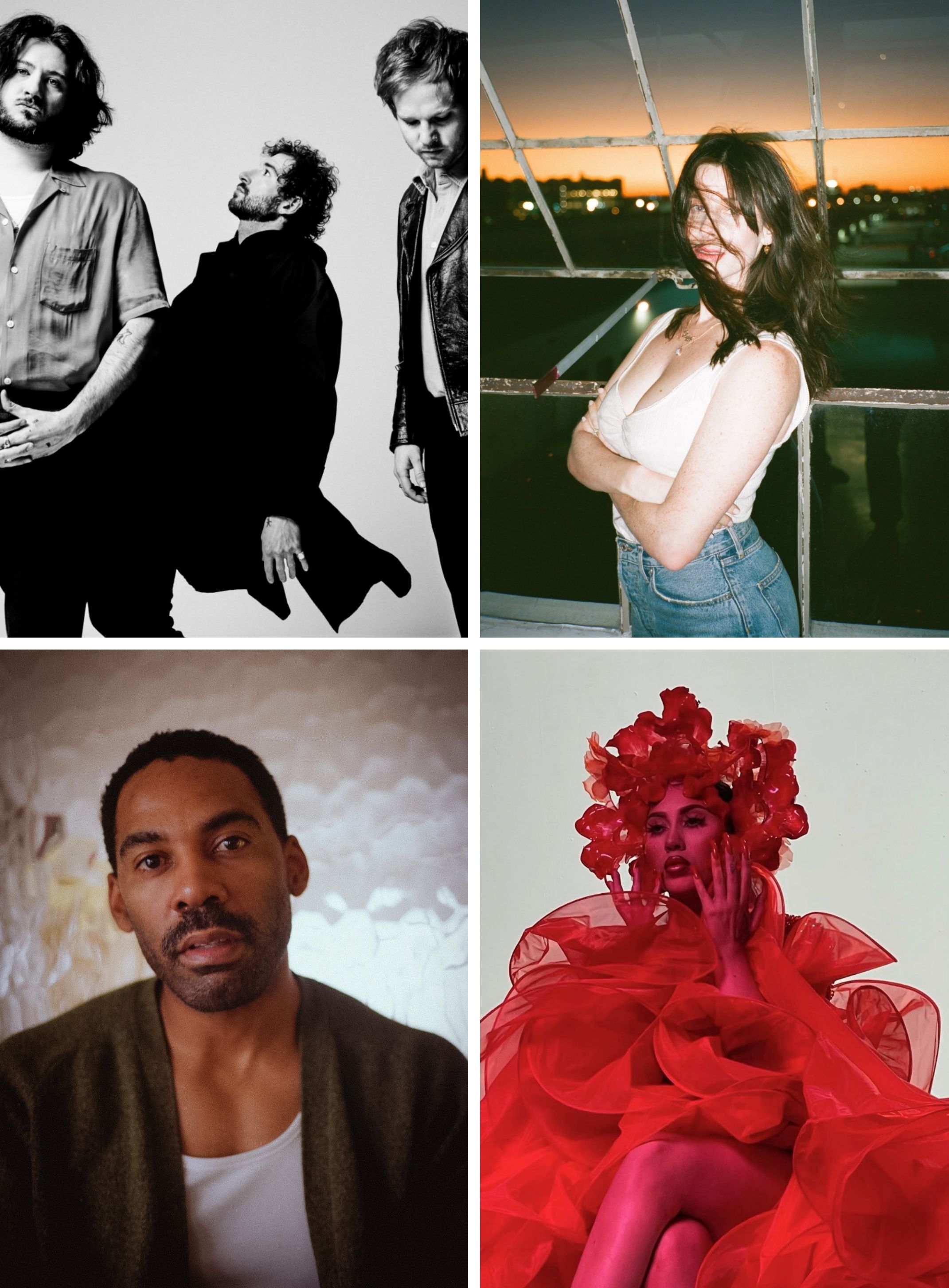 1883 On Rotation: The Band CAMINO, Buzzy Lee, House Of EL, Kali Uchis
The latest in new music from The Band CAMINO, Buzzy Lee, House of EL, Kali Uchis & more in this week's 1883 On Rotation playlist.
On rotation this week is the acclaimed Nashville pop-rock trio, The Band CAMINO. The three-piece have just unveiled their new single, Told You So, a heavy-hitting and anthemic rock song. The group will be heading out on a European tour in May — and to prep you can read our last interview with them. LA-based artist Buzzy Lee is gearing up to release her sophomore record at the end of March. The current lead single Cinderblock is an infectious synth-laden tune with gorgeous vocals and slick production. The musician has been going from strength to strength since releasing her debut single back in 2018, don't sleep on this artist. Next up is the larger-than-life artist Glüme. She's just shared her sophomore album Main Character and 1883 sat down with the artist to celebrate the release. Make sure to listen to Queen Of LA and read the interview by clicking here. The versatile artist Master Peace has just dropped his new EP, Peace Of Mind. EP track Groundhog Day is teeming with energy thanks to Peace's vocal delivery, the gritty guitars, and backing harmonies. 
Elsewhere on the playlist, you can find House Of EL's glorious new single, Electric. The vocals and funk grooves are immaculate. The writer, producer, and multi-instrumentalist has previously written for artists such as Mary J Blige, Sam Smith and Janelle Monae to name a few but he's finally stepping out as an artist in his own right. We can't wait to see what he does next. An international sensation and Grammy award-winning artist, Kali Uchis, is releasing a new album next week entitled Red Moon In Venus. The artist has released the absolutely dreamy single, Moonlight. It's soulful, passionate, and totally sublime thanks to its laidback and slinky R&B sounds. Singer-songwriter Liam Fender has dropped his sophomore single, Don't Follow Me Down. It's an understated indie-folk track that features melancholic lyricism, uplifting choruses and synth. Finally, soundscape creator and pianist Rob Grant has announced his debut record Lost At Sea. The LP will land on June 9th and his daughter, Lana Del Rey, will feature on two of the album's tracks. The album's debut single Setting Sail On A Distant Horizon is an elegant instrumental piece full of beauty and emotion.
Listen to all this and more via the playlist below.