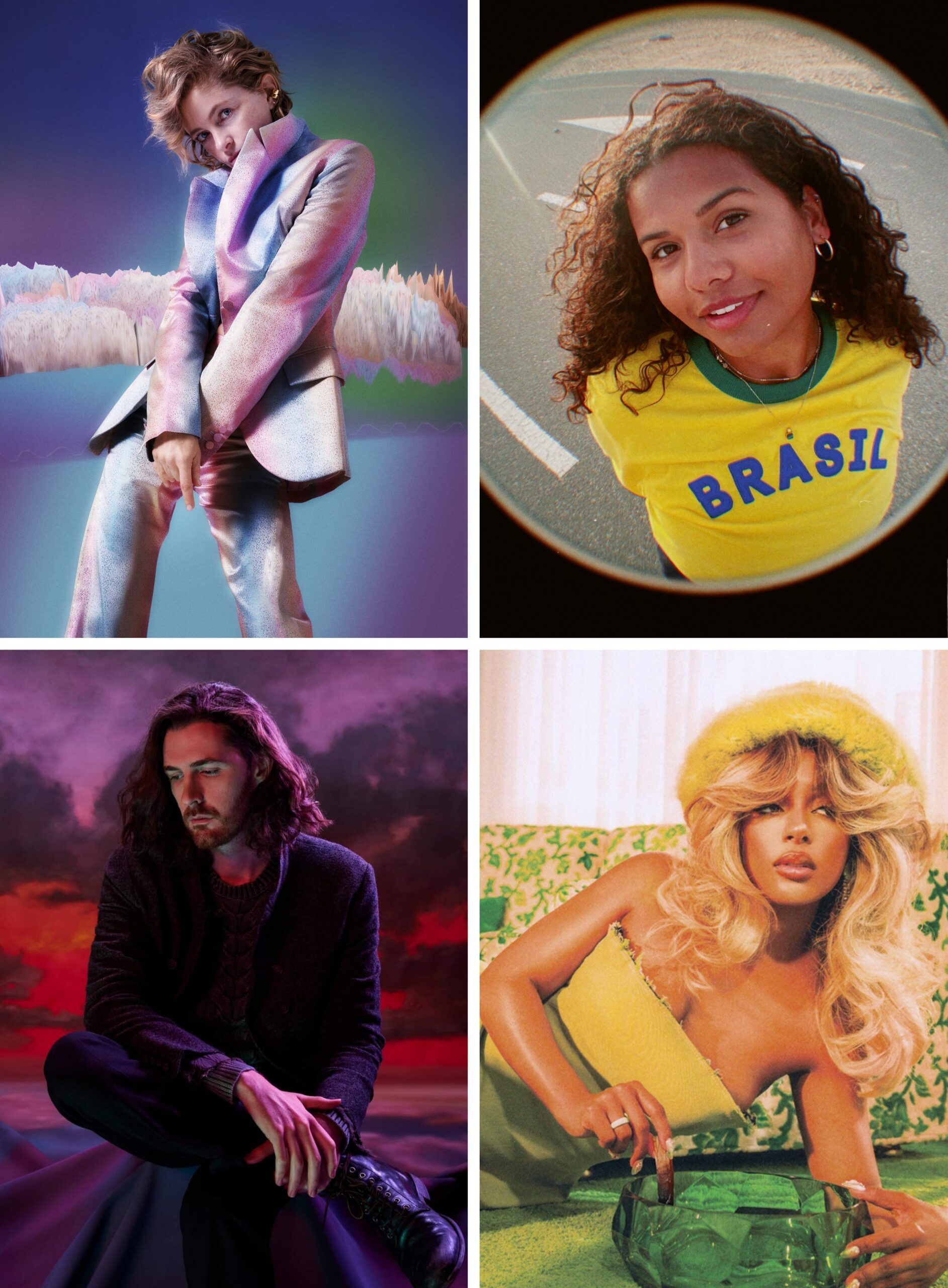 1883 On Rotation: Alison Goldfrapp, Faye Meana, Hozier
The latest in new music from Alison Goldfrapp, Faye Meana, Hozier, Victoria Monét & more in this week's 1883 On Rotation playlist.
On rotation this week is the brand new single from The Chemical Brothers, the veteran DJ duo have released another slice of brilliant electronica with new single, No Reason. Expect to see more from them in the near future and if you haven't caught them on tour before, make sure you do. Their live sets are a visual spectacle. The iconic songwriter and producer Alison Goldfrapp is back with a new single. So Hard So Hot is a danceable synth-pop gem with lush vocals. It's a seriously addictive tune and it's taken from the artist's debut solo album, The Love Invention, which drops May 12th. Faye Meana is a rising singer-songwriter based in London. As a whole, Meana is inspired by 80s R&B and pop influences. Her new track No Need To Be Shy is a playful and distinctive release. We can't wait to see what this emerging artist does next. Next up, Irish sensation Hozier has marked his return with a seriously impressive three-track EP. The extended play's title track which acts as his comeback single is entitled Eat Your Young. It's a glorious track with silky-smooth vocals, effortlessly cool production, and slick orchestration. You can expect a forthcoming album to follow in the future.
Elsewhere in the playlist, Eloise is gearing up to release her debut album, Drunk On A Flight, on April 14th. If you need a taster from the anticipated record then you need to listen to her latest single, Therapist. It's full of honest lyricism, vibrant production, and strong vocals. The album will cover Eloise's experiences with love. Catch her on a EU & UK tour this June. Singer, Songwriter, producer and dancer Victoria Monét has released the heavenly tune, Smoke (featuring Lucky Daye). The R&B and funk vibes are immaculate on this single. With such a clear gift for penning irresistible tracks, it's no wonder that Monét keeps going from strength to strength. She's penned some of the biggest hits in pop, hip-hop and R&B as she's written for the likes of Nas, BLACKPINK, Selena Gomez and Ariana Grande to name a few. We're so glad she's continuing to step out as an artist in her own right. 
The Japanese House has finally released her first musical offering since the 2020 EP, Chewing Cotton Wool. Boyhood is a hypnotic return to form for the beloved alt-pop artist. The track boasts sublime vocals and atmospheric production. Thematically, the song explores the complexities of gender, sexuality, and how trauma can become a part of an individual. The alternative songwriter has been making waves since her debut album was released in 2019 and we can't wait for album two. Finally, the world-conquering artist Lana Del Rey has released her ninth studio album today, Did You Know That There's A Tunnel Under Ocean Blvd. It's another incredible record from the songstress. Make sure to listen to the album track Let The Light In (featuring Father John Misty), it's a brilliant slower-tempo folk-esque experience.
Listen to all this and more via the playlist below.