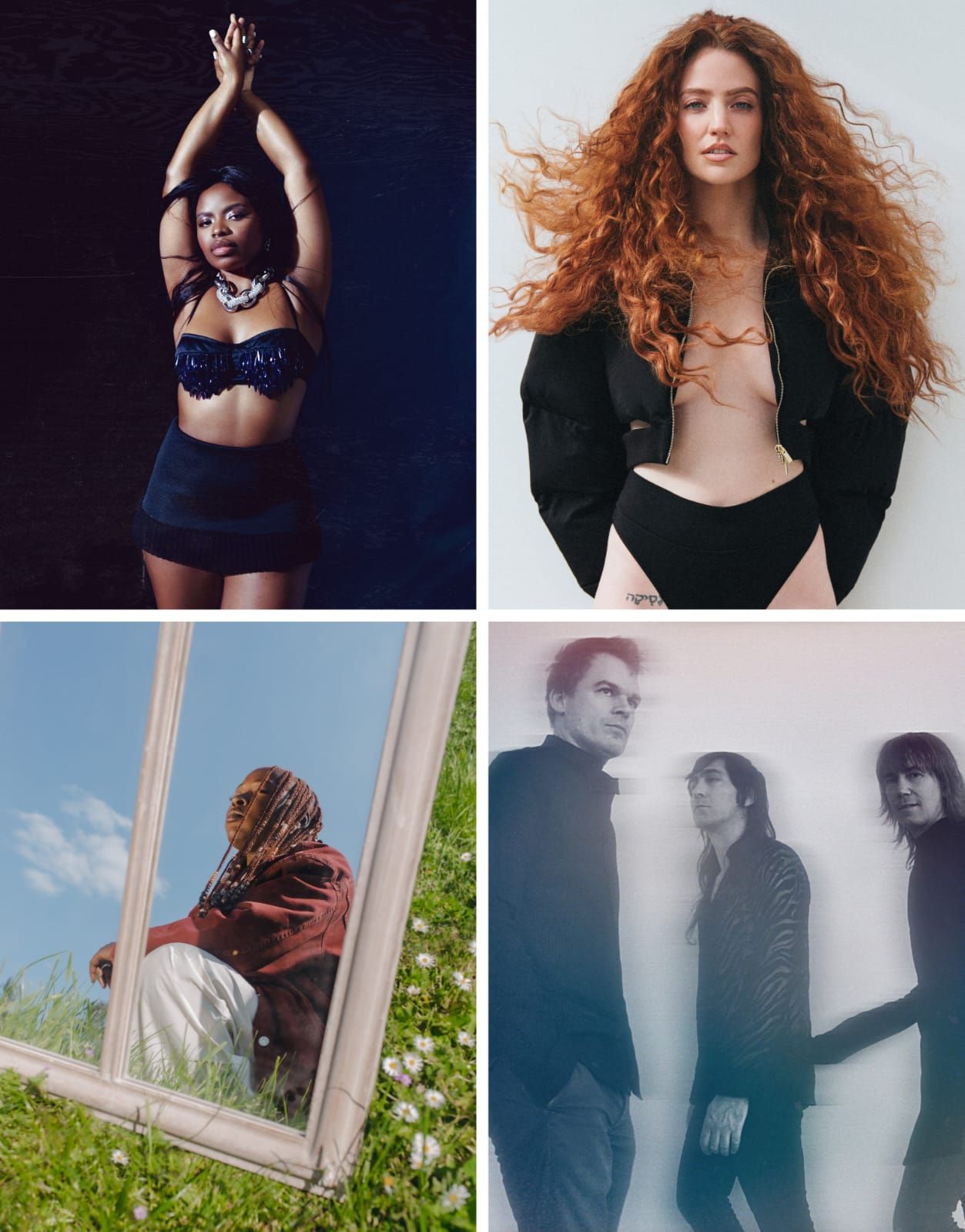 1883 On Rotation: Jess Glynne, LULU, Princess Goes
The latest in new music from Vagabon, Jess Glynne, LULU, Princess Goes & more in this week's 1883 On Rotation playlist.
On rotation this week is Vagabon's exquisite new single, Do Your Worst. The electronic-tinged anthem is taken from her forthcoming new LP, Sorry I Haven't Called, which drops September 15. The song boasts sharp jungle beats, narrative-driven lyricism, and on point vocals. The multi-award-winning pop sensation Jess Glynne is back with a new track. What Do You Do? Is a dance-worthy tune with soulful vocals and slick production. It's the second track from the artist's forthcoming new era and it's the second song she has released since returning from her three-year hiatus. We are looking forward to seeing what she surprises fans with next. Singer-songwriter Ellie Dixon has shared a new song from her forthcoming EP, In Case Of Emergency. The track is entitled Bounce and it's an effortlessly feel-good tune, full of catchy alt-pop hooks. You can catch the rising artist perform a headline London show at the 02 Academy Islington in October. LULU is a brand new artist that has just unveiled her incredible debut single, Save Me. Released via AMF Records, Save Me is a noteworthy first offering from the artist. The track boasts lush vocals, introspective lyricism, and an infectious instrumental beat.
Elsewhere in the playlist you can hear Hozier's new single, De Selby (Part 2). If you weren't already excited for the Irish songwriter's forthcoming new album, Unreal Unearth (out August 14), then this track should do the trick. It features gorgeous vocals, hypnotic bass, and a grooving beat. Hozier is headlining a sold-out show at London's Alexandra Palace tonight. It's set to be a monumental show for the acclaimed artist. The forward-thinking and avant-garde trio Princess Goes are back with a thrilling new single called Shimmer. It's the first tune to be lifted from the band's anticipated sophomore album Come Of Age which releases on September 15. Thematically, Shimmer is about human connection and our need to be heard. The song itself is nothing short of mesmerising thanks to its serene vocals and cinematic production qualities. You can read our previous chat with the band by clicking here.
Next up, the emerging London-based four-piece, The Kanpai Quartet, have released two singles, entitled Rick James Dwells In The Abyss and Pearly Gates. Comprised of Keyboardist Andrei Nikolsky, Bassist Charlie Searle, Drummer Max Mason, and Guitarist Euan McGinty, the band's debut musical offering is an irresistible slice of instrumental jazz. Make sure to listen to Rick James Dwells In The Abyss and if you're in London tonight you can catch the group playing a headline show at the Servant Jazz Quarters. Finally, the inimitable beabadoobee is back with a beautiful new single called the way things go. It's full of glorious vocals, acoustic guitar and more.
Listen to all this and more via the playlist below.