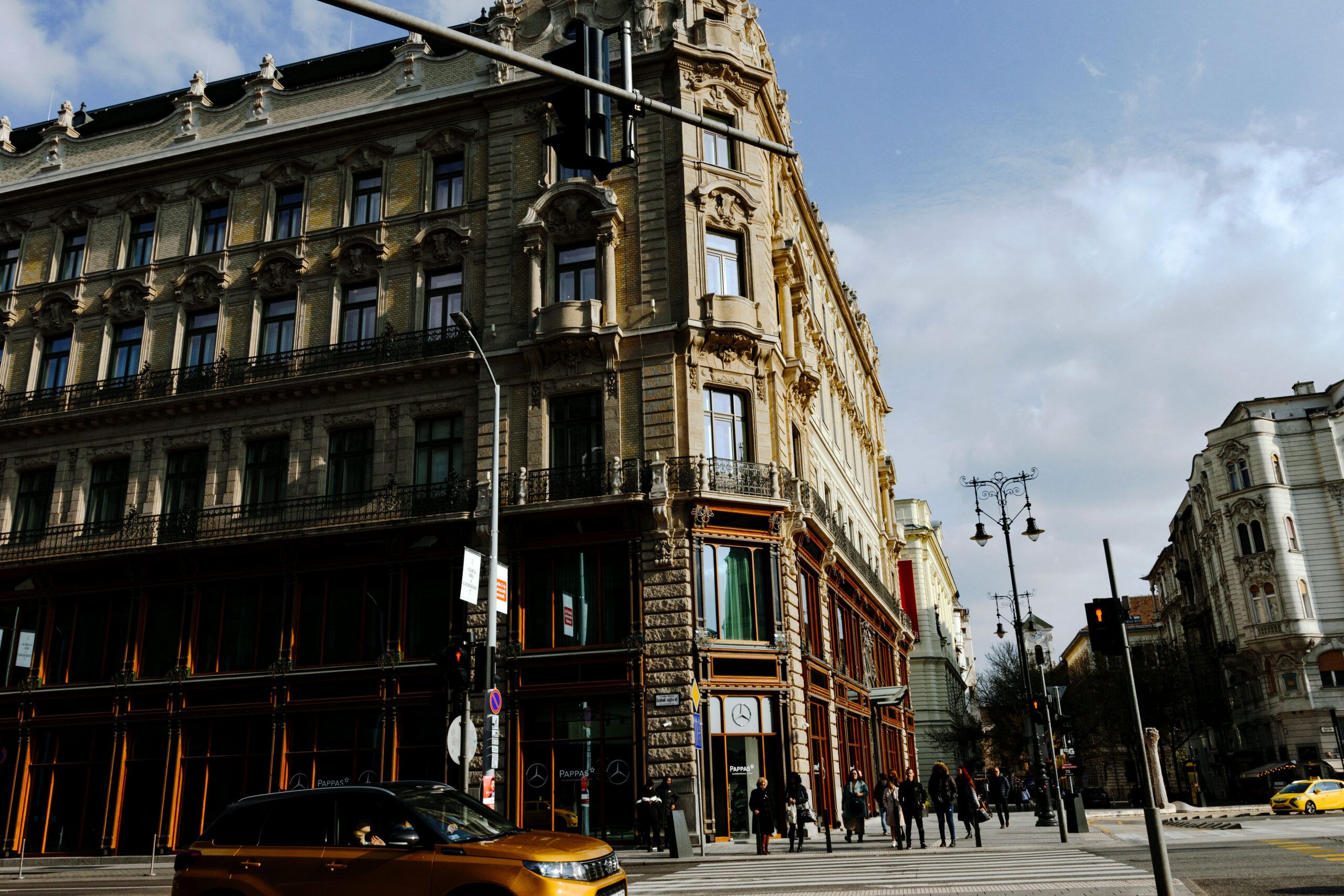 A Weekend at Matild Palace
It's an unspoken truth that in culture and geography, Budapest stands with one foot in Eastern Europe and one in Western Europe. While staying at Matild Palace, a luxury collection hotel, you can experience both. 
It feels like everything the city of Budapest offers—the warmth of its people, the galvanic nightlife, the comfort of feeling like you're at home—is embodied in Matild Palace.
Nestled across the Danube River and built in 1902 during the Belle Epoque, a period in Europe's history that was full of optimism and prosperity, the Matild Palace is one-half of the Klotild Palaces. Deemed "Budapest's oldest twins," Matild Palace (and its counterpart Klotild Palace) were developed by Her Imperial and Royal Highness Maria Klotild of Saxe-Coburg and Gotha. The symmetrical twin buildings served as a pseudo-entrance to those crossing the Elizabeth Bridge from Buda and greeting anyone who entered Pest. Although this desire to welcome friends and strangers alike is well over 100 years old, it's one that still is prevalent through the Matild to this day.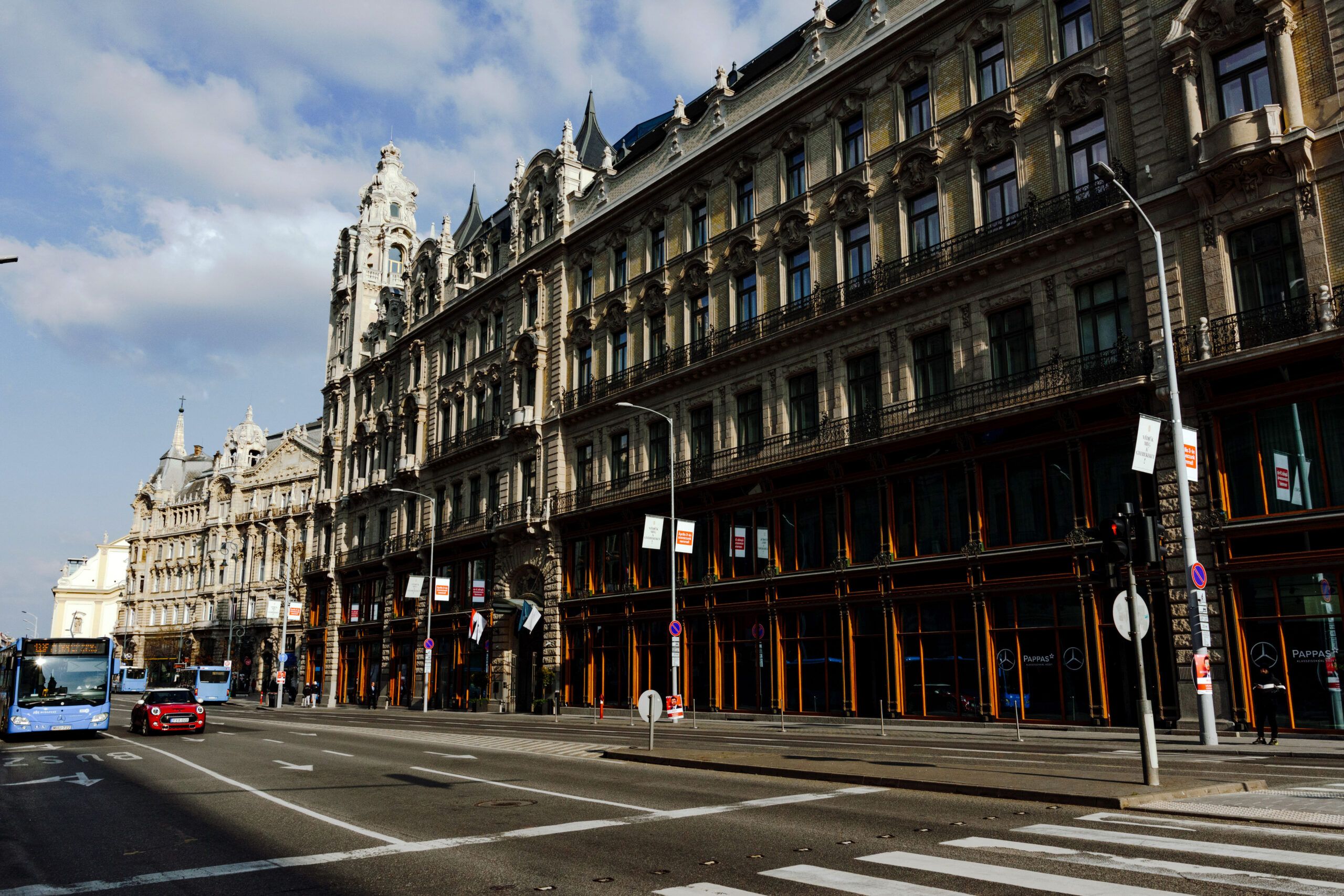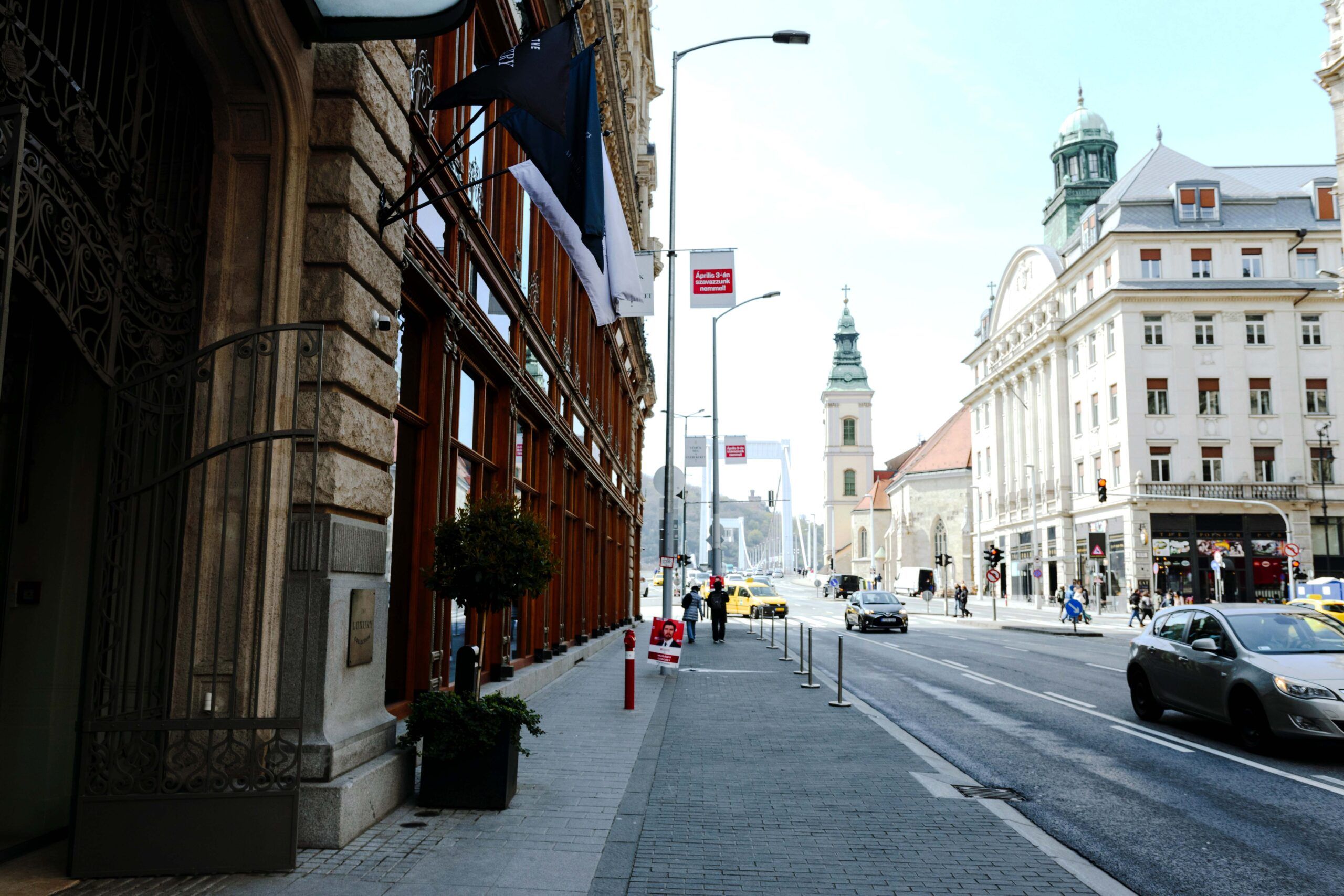 From the outside, Matild Palace fits perfectly with the grand, eclectic, neo-baroque buildings interspersed across Budapest. But, after walking through its door, you'll find yourself questioning whether you've entered a historic landmark. To call Matild Palace a hotel feels a little wrong as it truly is so much more than that. As an UNESCO world heritage site, the building itself is a landmark protected by the United Nations Educational, Scientific and Cultural Organization for its cultural and historical significance. MKV Design, the design firm in charge of the 5-year interior renovation, in collaboration with local architects, Péter Cajka and Puhl Antal, all understood the importance of keeping Matild Palace's historical integrity while also creating a design that bridges the past and the future together. 
What's prevalent throughout Matild Palace is the rich storytelling depicted in everything from its wall fixtures to the design of the space. If you can eventually pull away from gazing upon the large, ornate porcelain pieces—a homage to traditional Zsolnay Hungarian art—you'll eventually be met with a striking lobby with its collection of historical photographs, further reading into Budapest's background and the original Klotild Palaces, and, of course, a portrait of The Duchess fixtures to a gold-plated frame. It's Matild Palace's way of honouring the past and where Budapest and its people have come from while moving forward to embrace the present. The acknowledgement of these tiny, intricate details is what sets Matild Palace apart from other stays — and will make you remember the hotel long after you've left.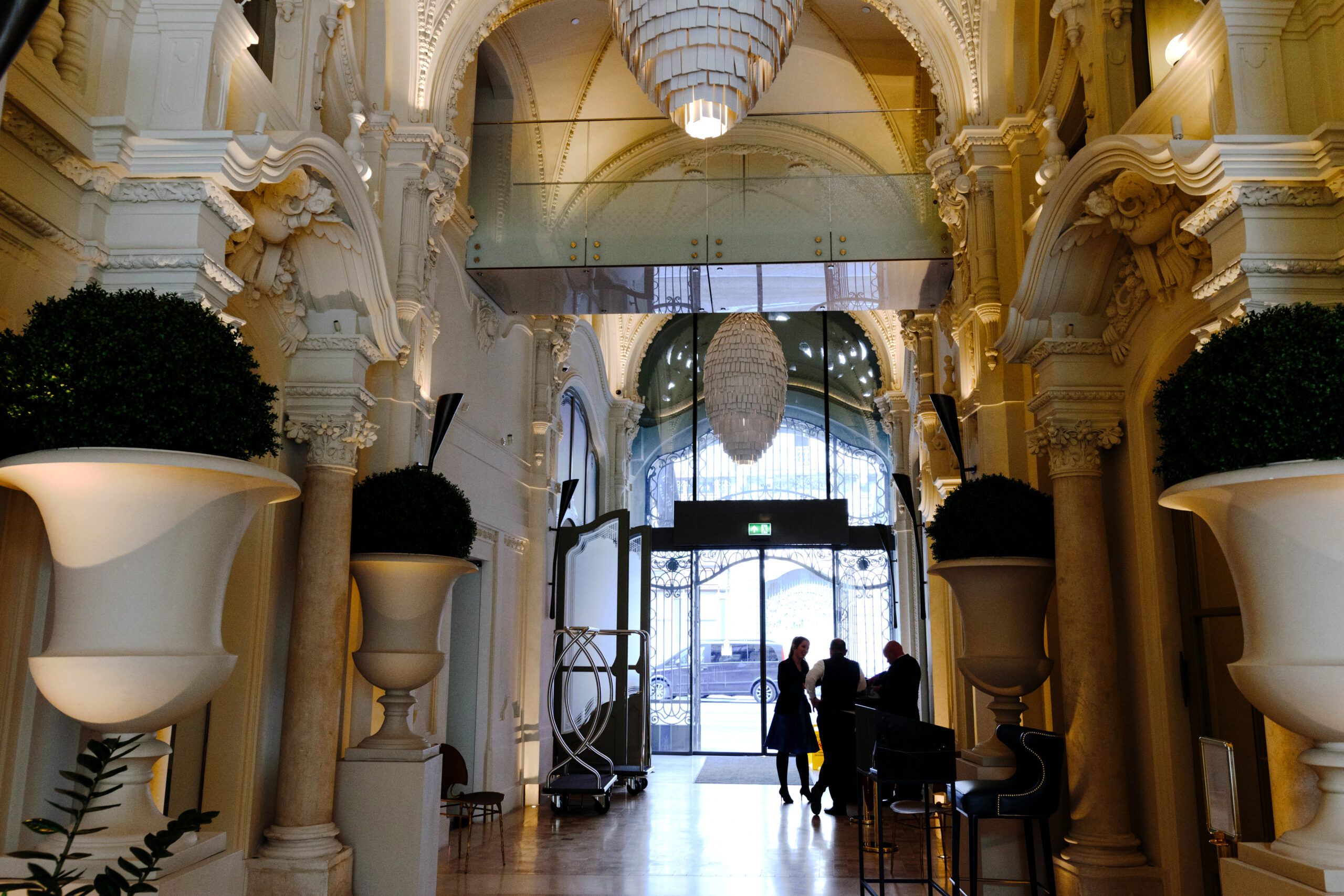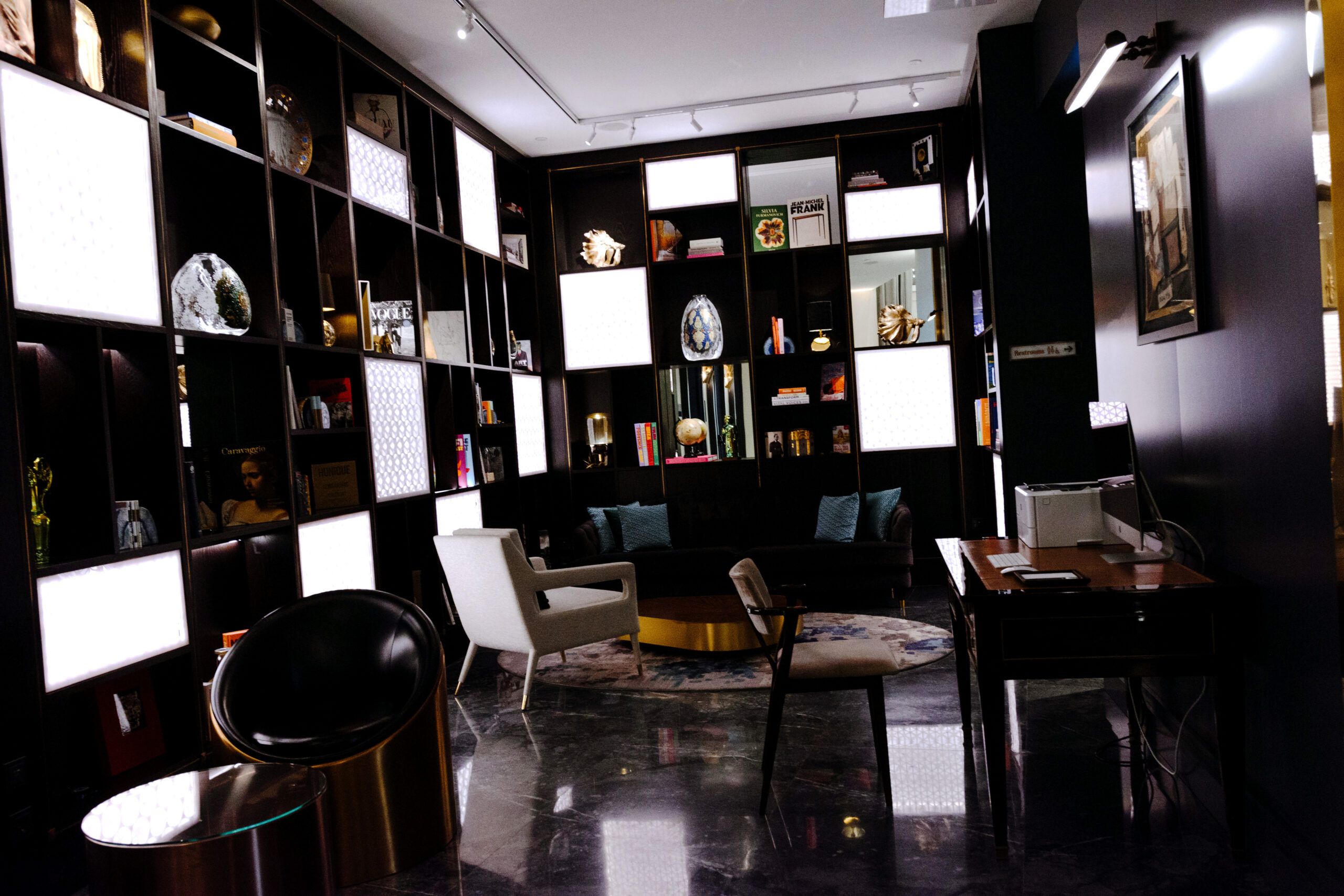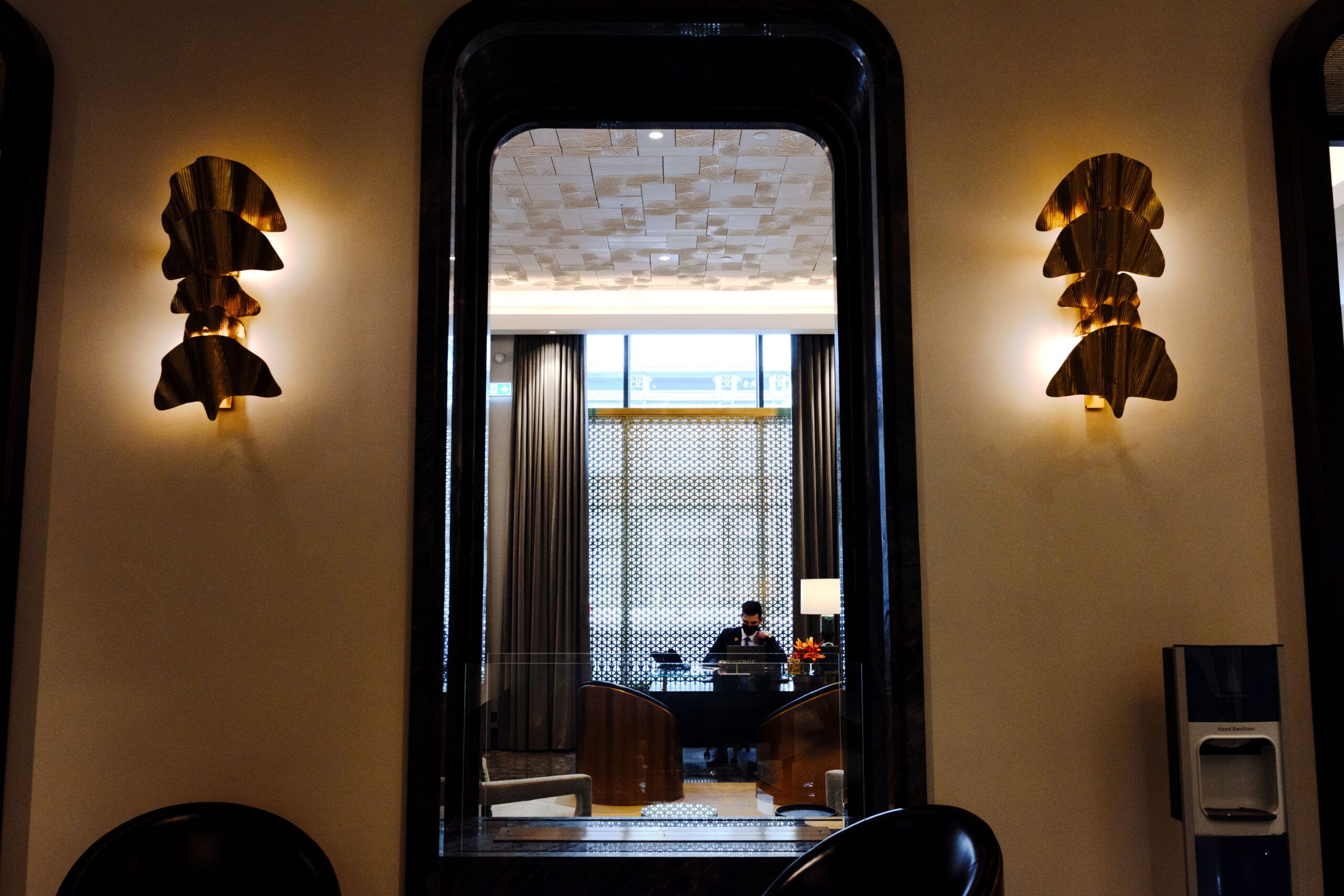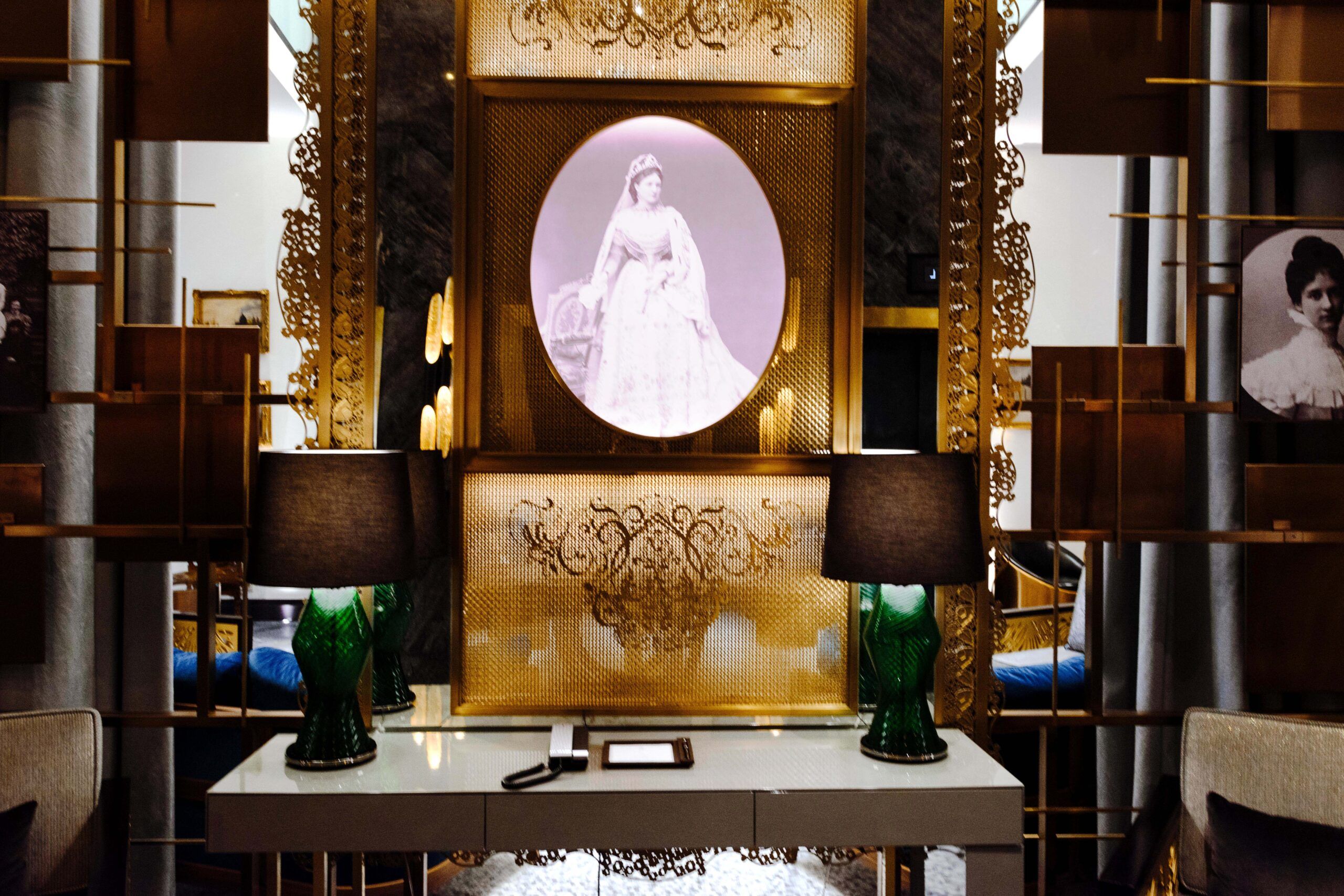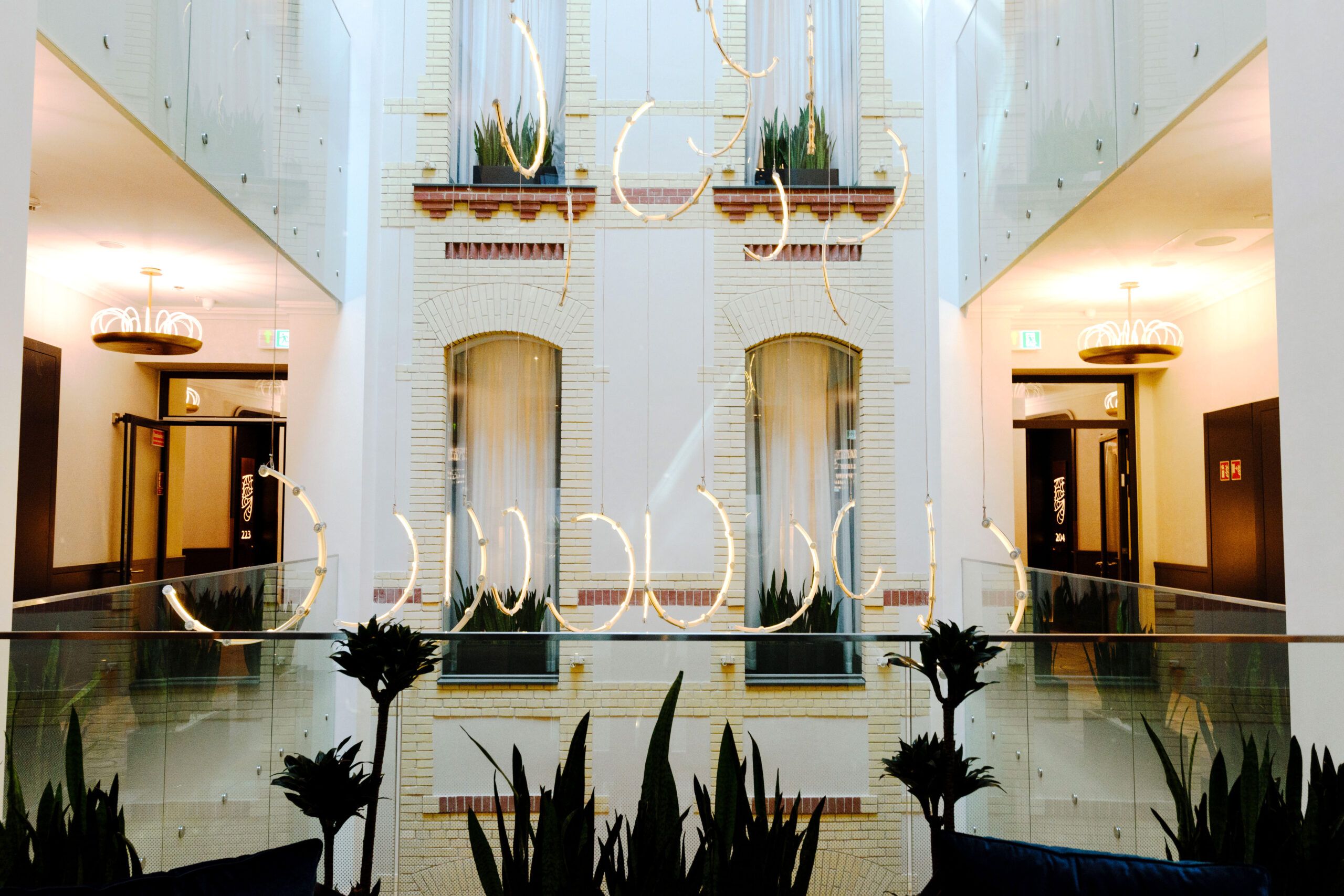 After being warmly welcomed by the hotel attendants and concierge (and being brought up to our room early — a great thing for two sleepy travellers), it's apparent that each room has been thoughtfully curated with a deft touch. With 111 decorated rooms and 19 suites, Matild Palace's rooms are equal parts luxe and snug. With lush linens from FRETTE, embellished designs and artwork, floor-to-ceiling windows, and Hungarian-influenced fishbone flooring, the rooms bring together the historical elements with a modern flair. Every facet of the room has been carefully selected — from the ease of merely pressing a button from bed to open the curtains on a lazy Sunday morning to the stitching in the leather-clad headboards stitched with designs from The Adventures of Sinbad, a Hungarian novel written by an author who flocked to the palace in the early 1900s. 
The biggest jaw-dropping moment? The bespoke bathrooms. Entirely tiled by turquoise glass mosaic with hints of gold flickered throughout, the room's bathrooms consist of a large soaker tub and rain showers. Speaking as someone who spent a long, relaxing few hours in one of its tubs, in a city famous for its thermal baths Matild Palace does give them a run for their money.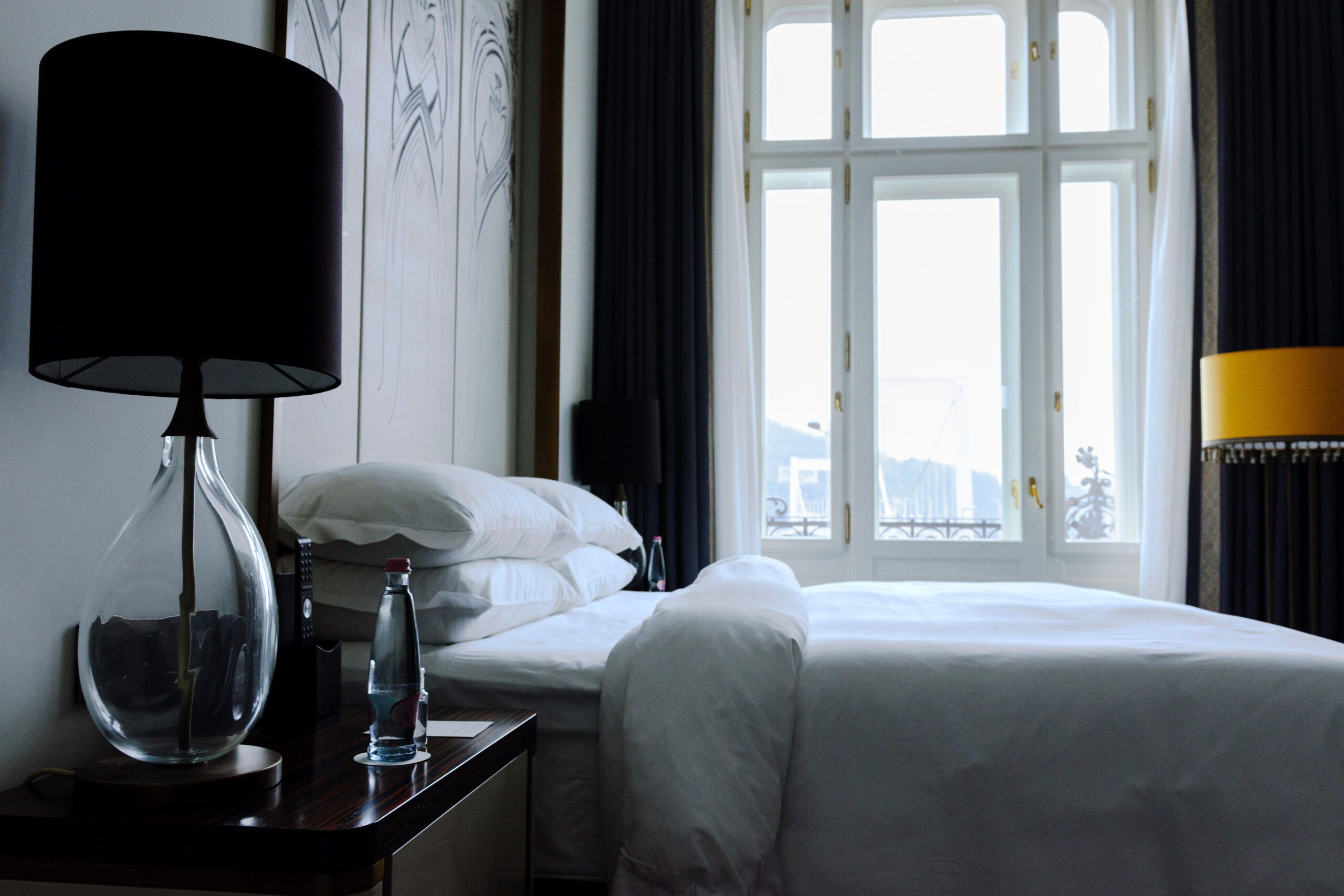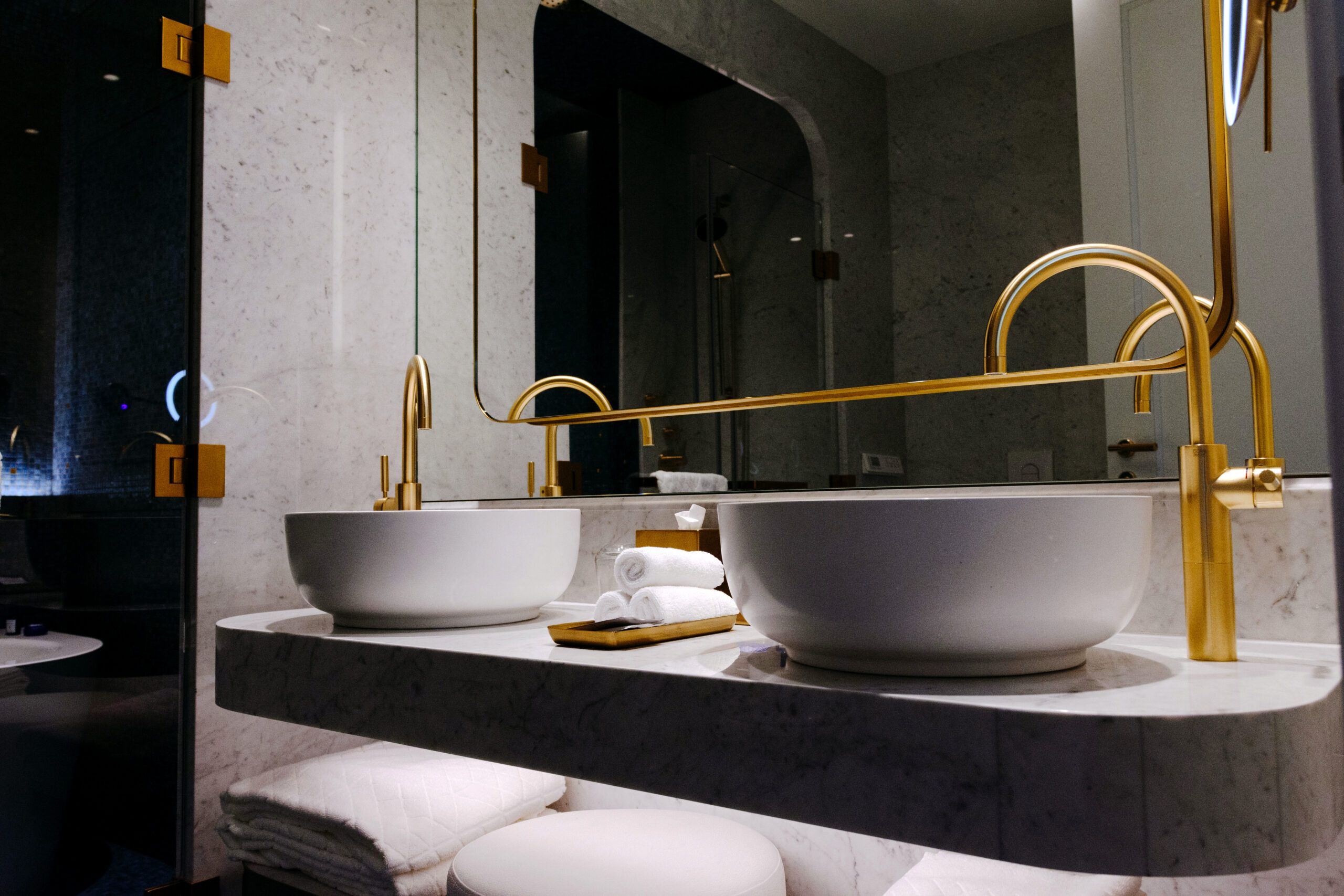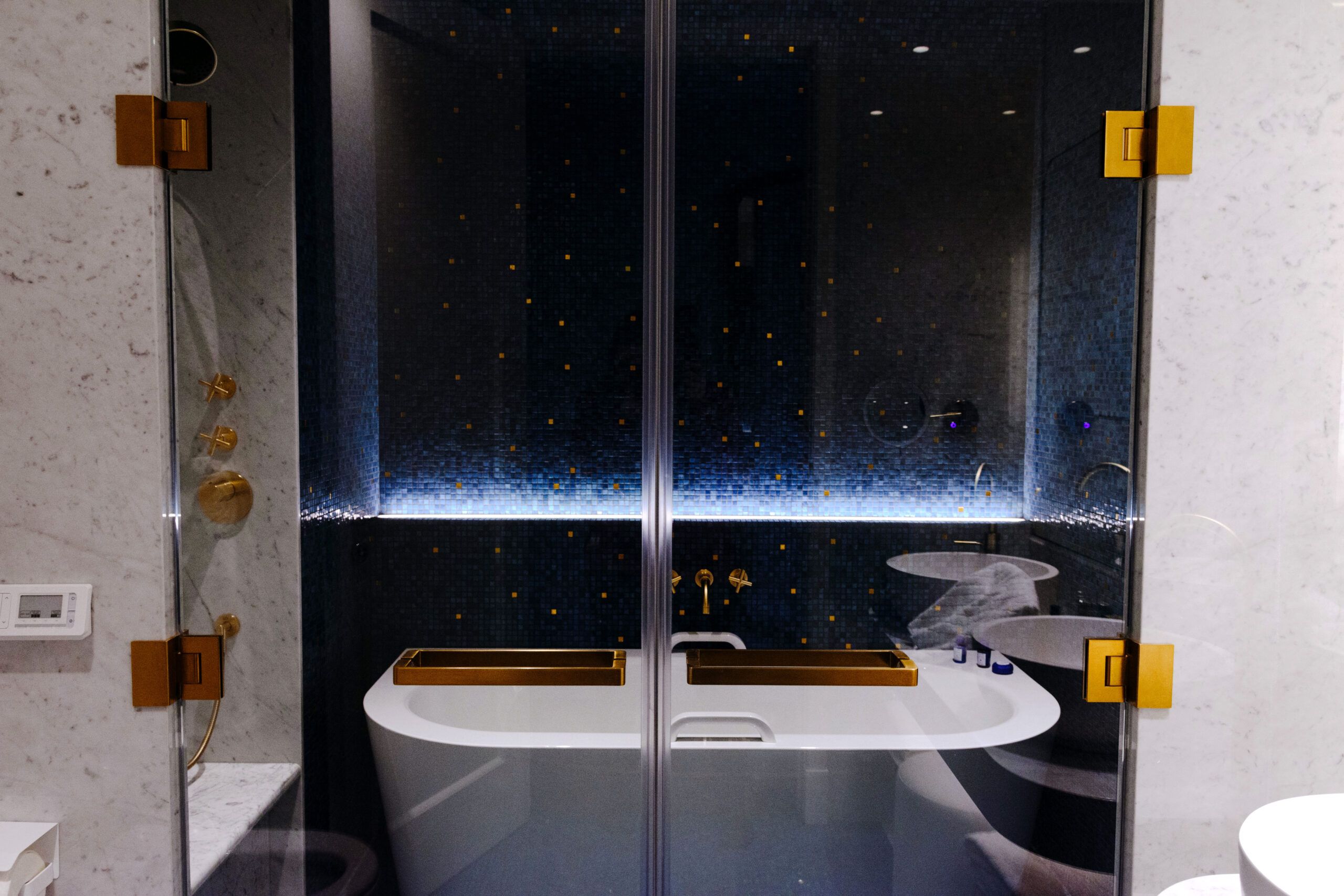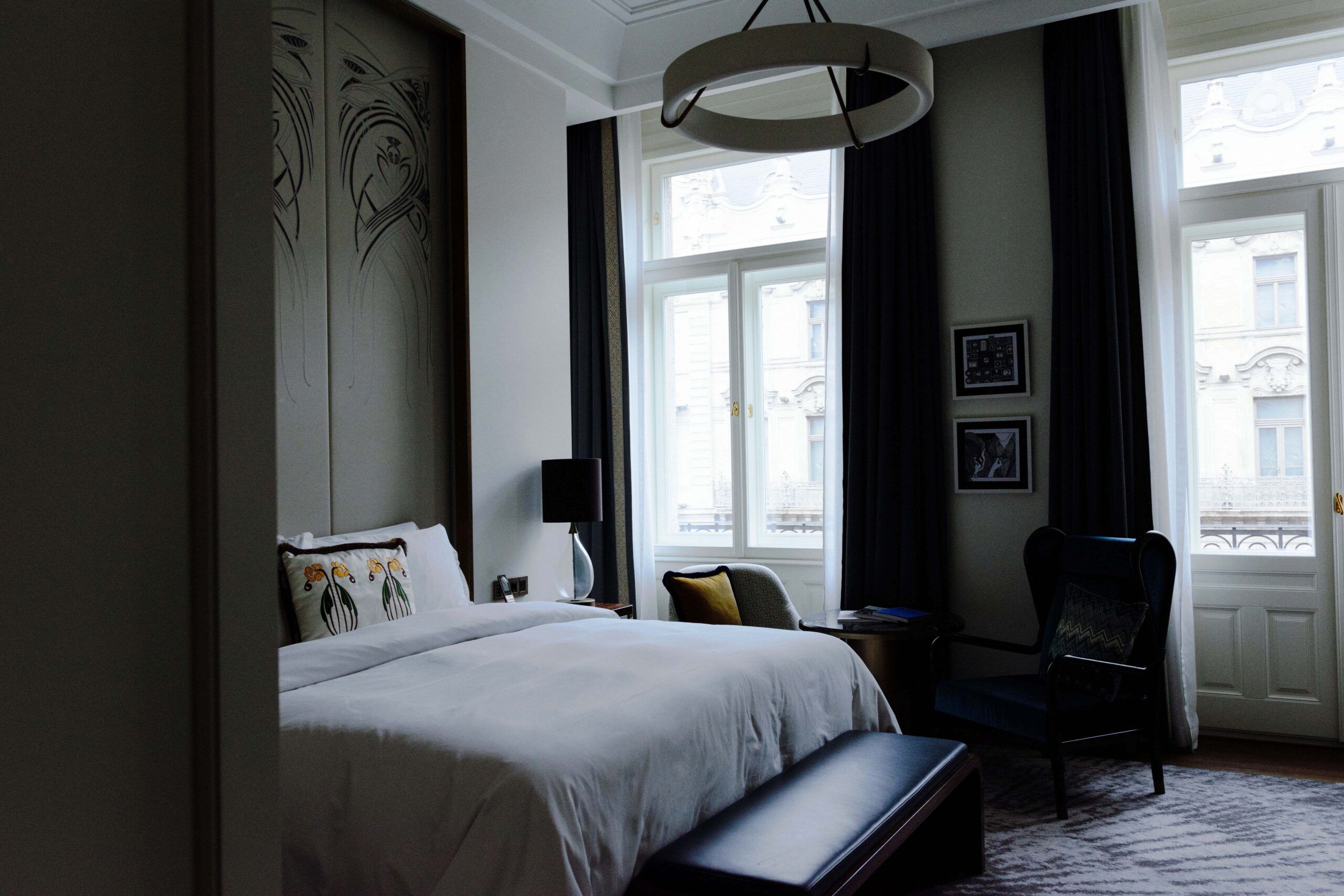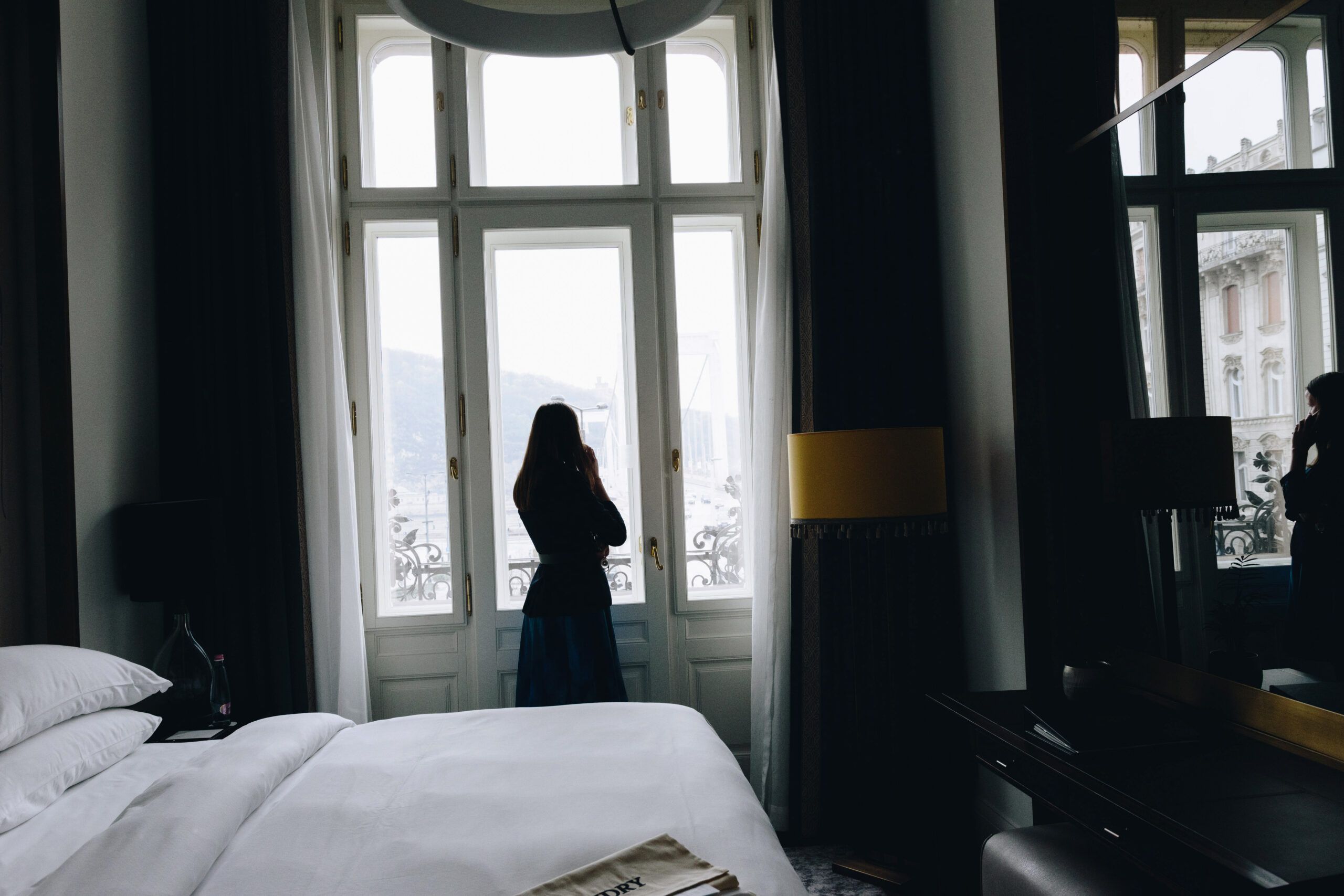 Much like The Duchess years before us, eating like Queens & Kings is just a part of life at Matild Palace. The hotel restaurant is Spago Budapest by internationally-known, renowned chef Wolfgang Puck, the first European outpost of his famous flagship restaurant in Beverly Hills. The sleek, warm design of Spago Budapest is, again, influenced by Hungarian culture. Using natural materials as decoration—from marble, wood, and leather—with an open-work kitchen to give foodies and hotel guests an insight into how their delicious food is being prepared. 
Watching the chefs crafting Californian cuisine with touches of Hungarian accents, seeing the bartenders mix drinks in a light-filled tavern adjacent to the dining room, and people watching the cafe that spills out into the outdoor terrace is a trip in and of itself. At the Michelin Guide restaurant, feasts of freshly baked pastries, breakfast sandwiches with Hungarian ham, and buttermilk pancakes were devoured with gluttony.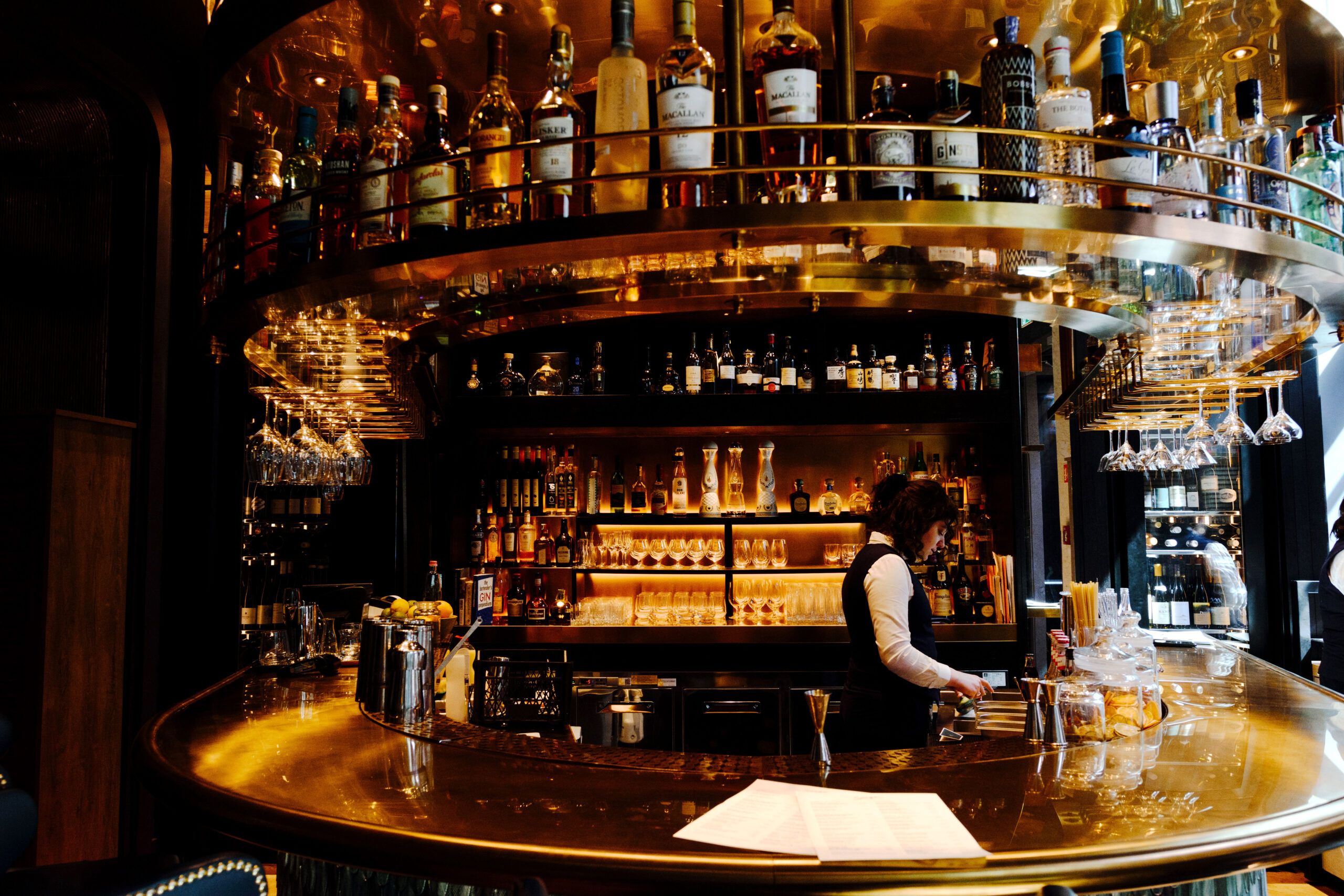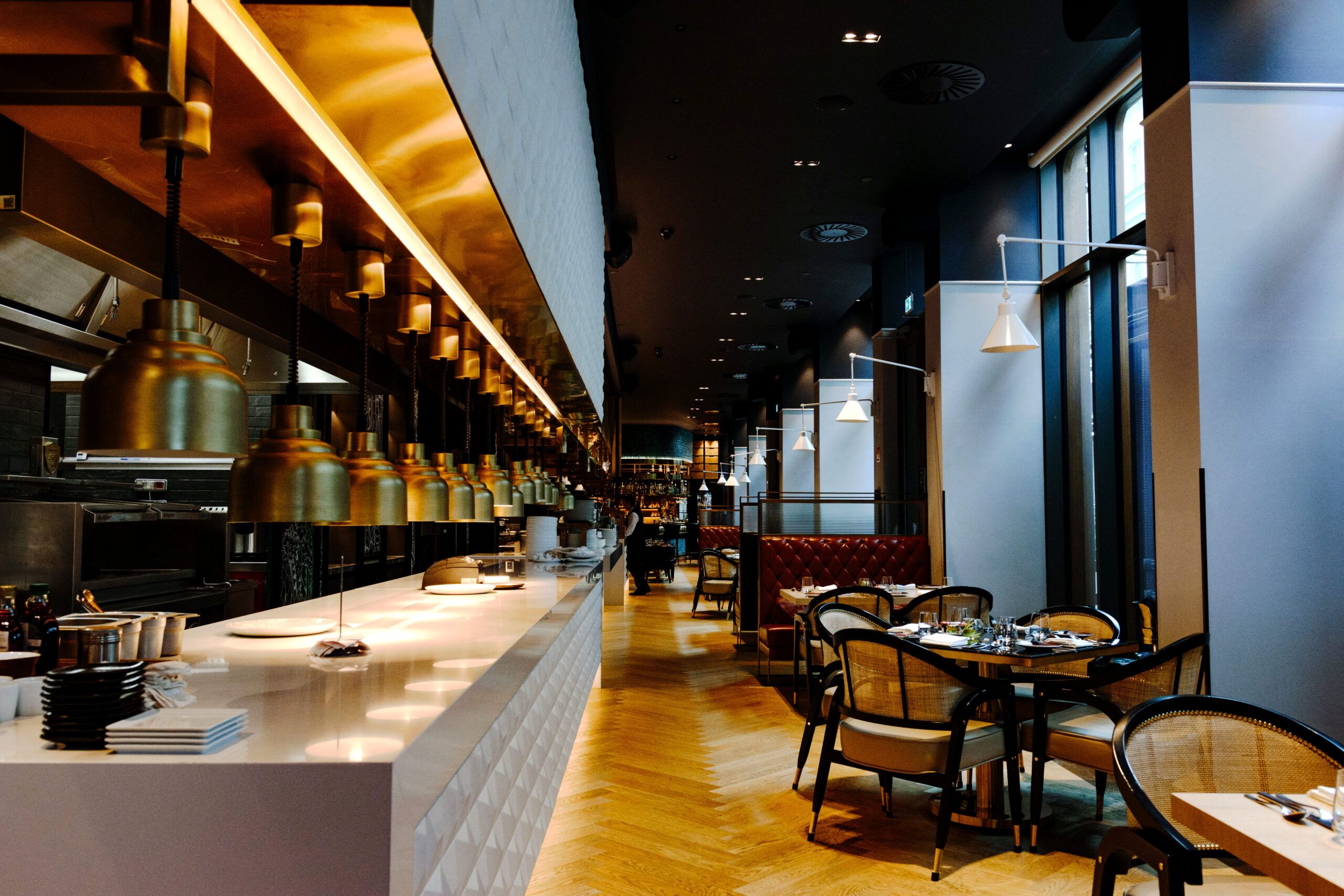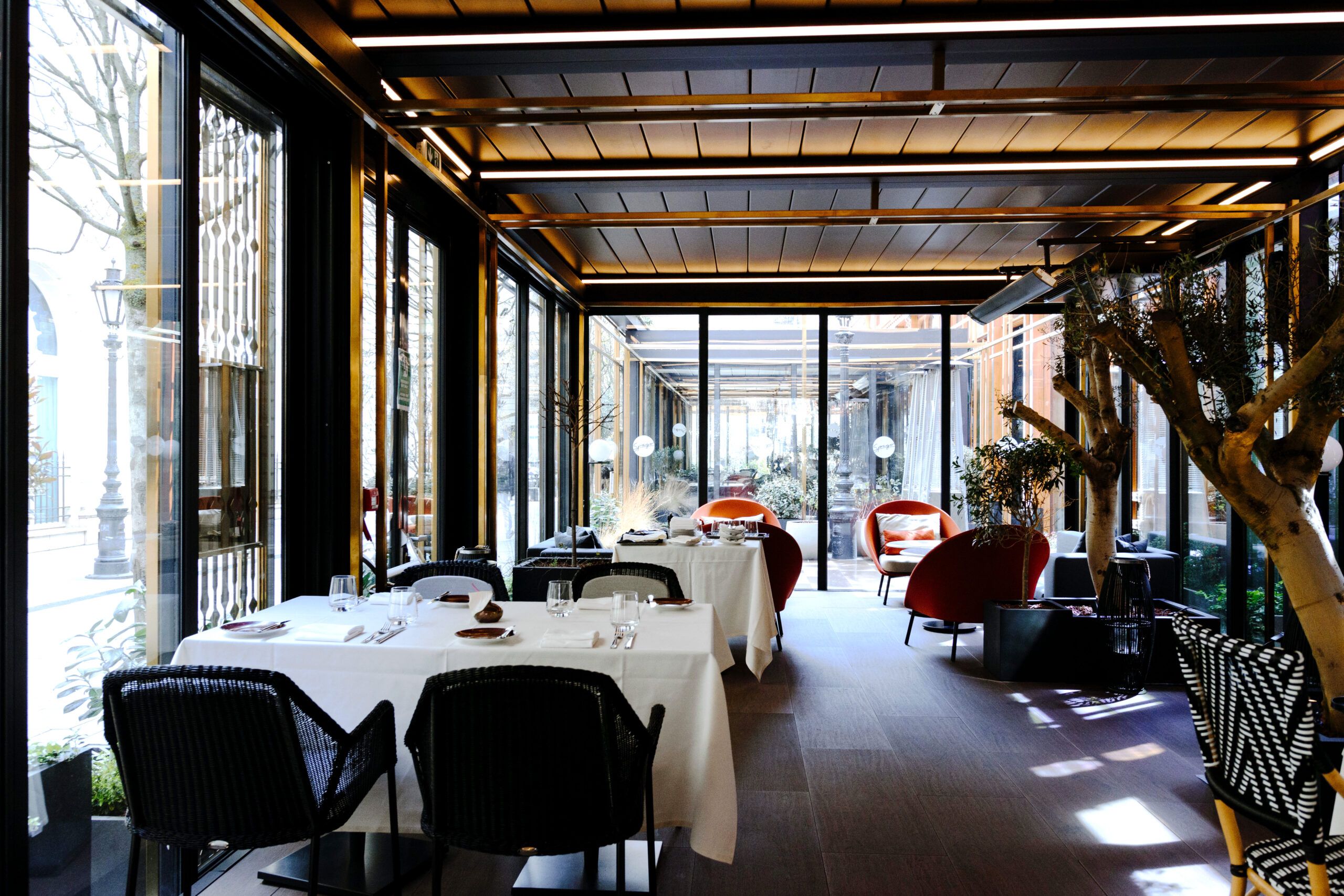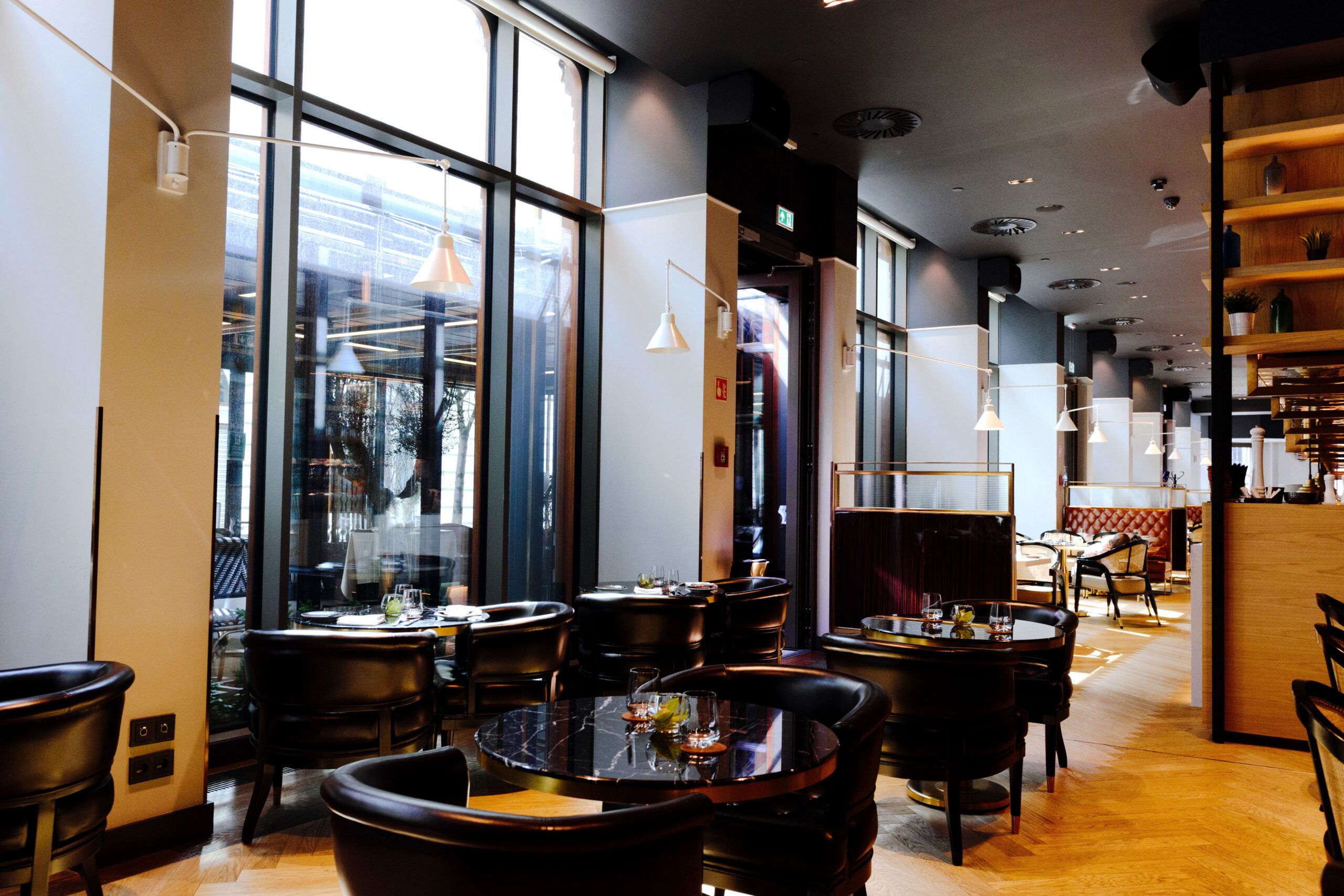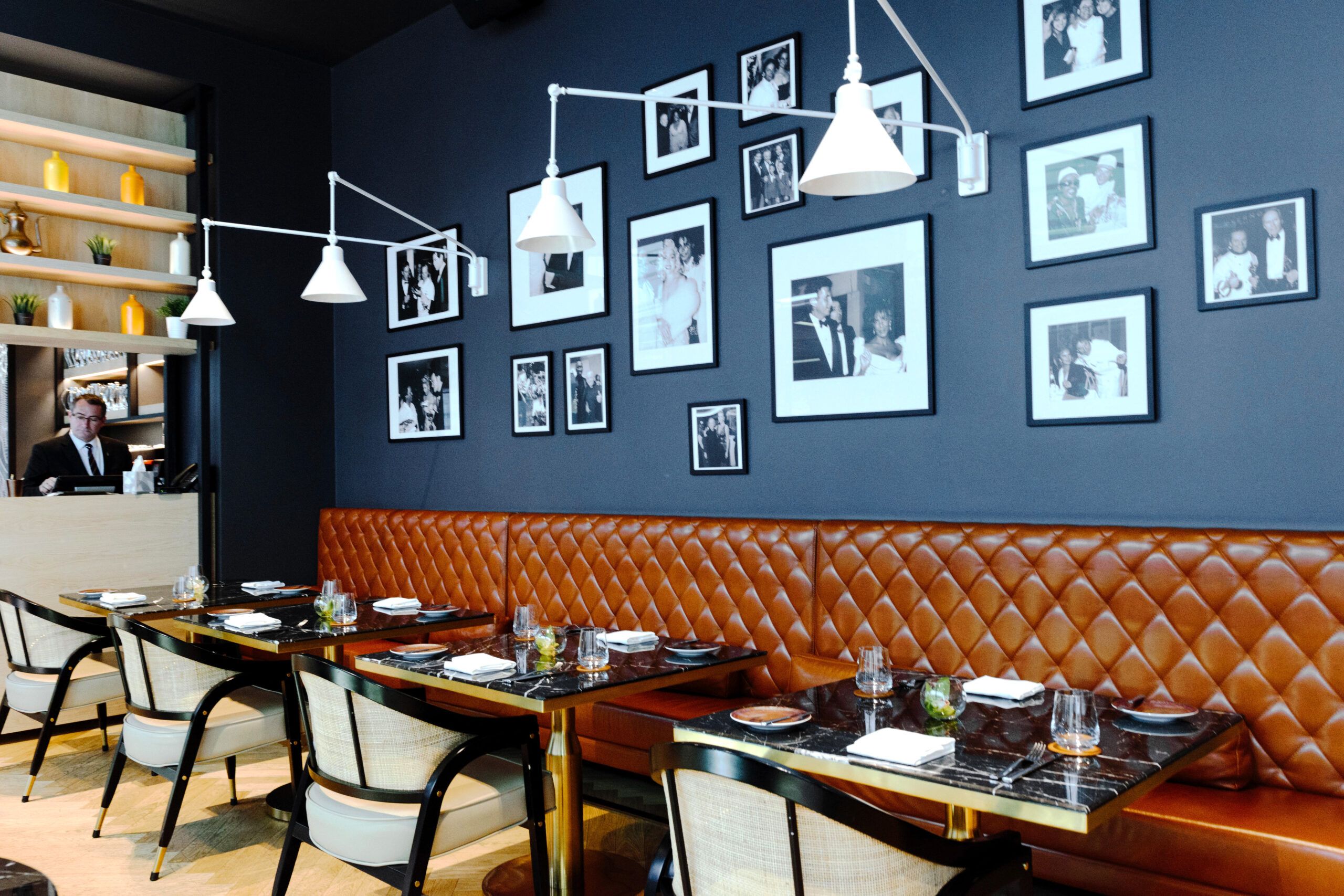 There is something to be said about flying over 4000 miles to a foreign country where you don't speak the language and you're so comfortable, you feel like you're at home. The warmth of the Hungarian people—further emphasized by those at Matild Palace who helped us with every question—was a sensation that was woven throughout our stay. Whether we needed extra slippers as makeshift flip-flops for our foray across the river to the Rudas Bath or a rental car to drive up to Slovakia for the day, being able to leave those places and return home to Matild is a memory I'm sure I and any other future guest will cherish for quite some time.
I'm sure you're wondering: what was the worst part of your stay? Well, obviously it was having to leave.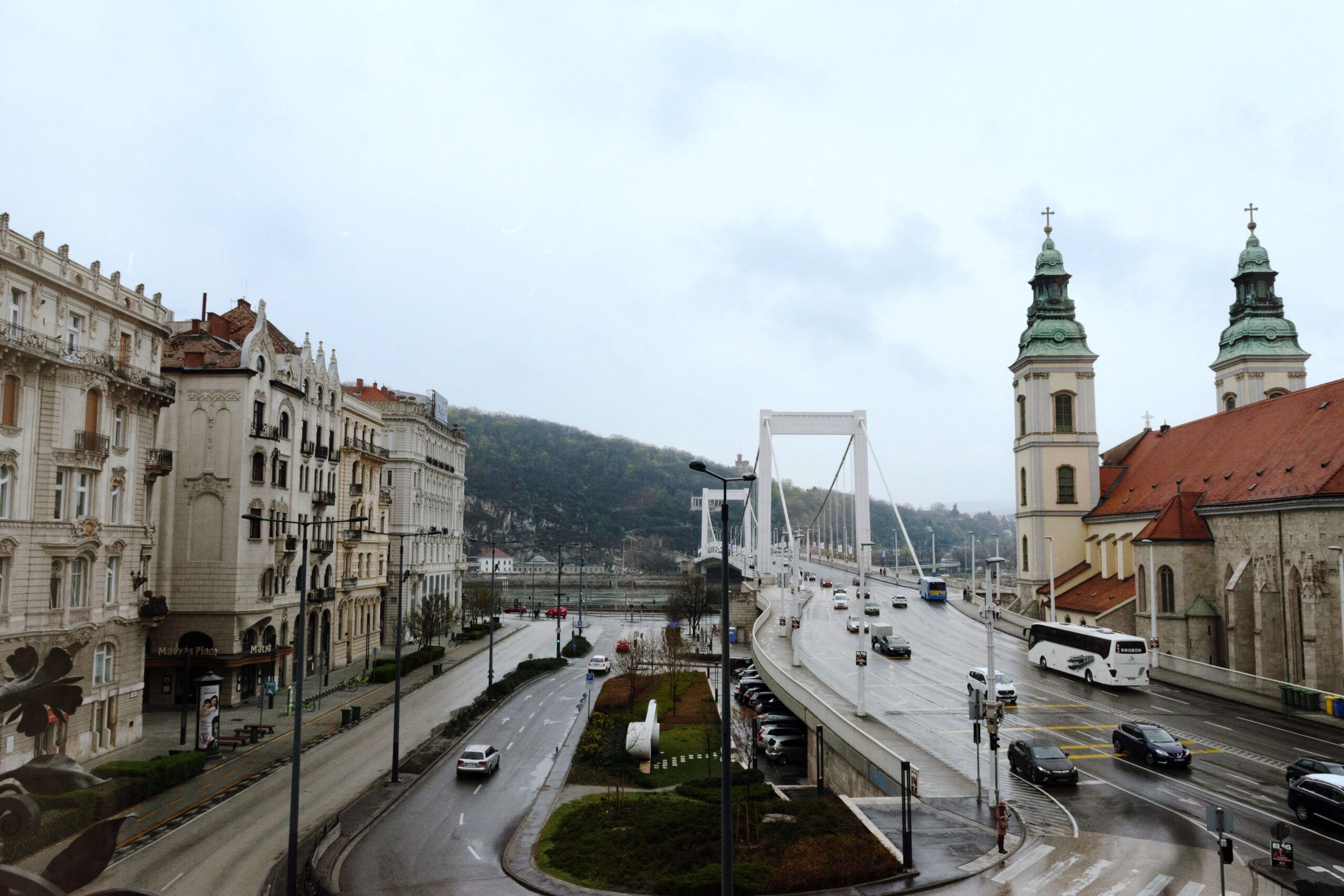 If you're looking to explore the stunning and magical Budapest while combining luxurious surroundings with authentic experiences and lasting memories, Matild Palace is the place. Book your stay now.
Words by Kelsey Barnes
Photography by Andy Gorel