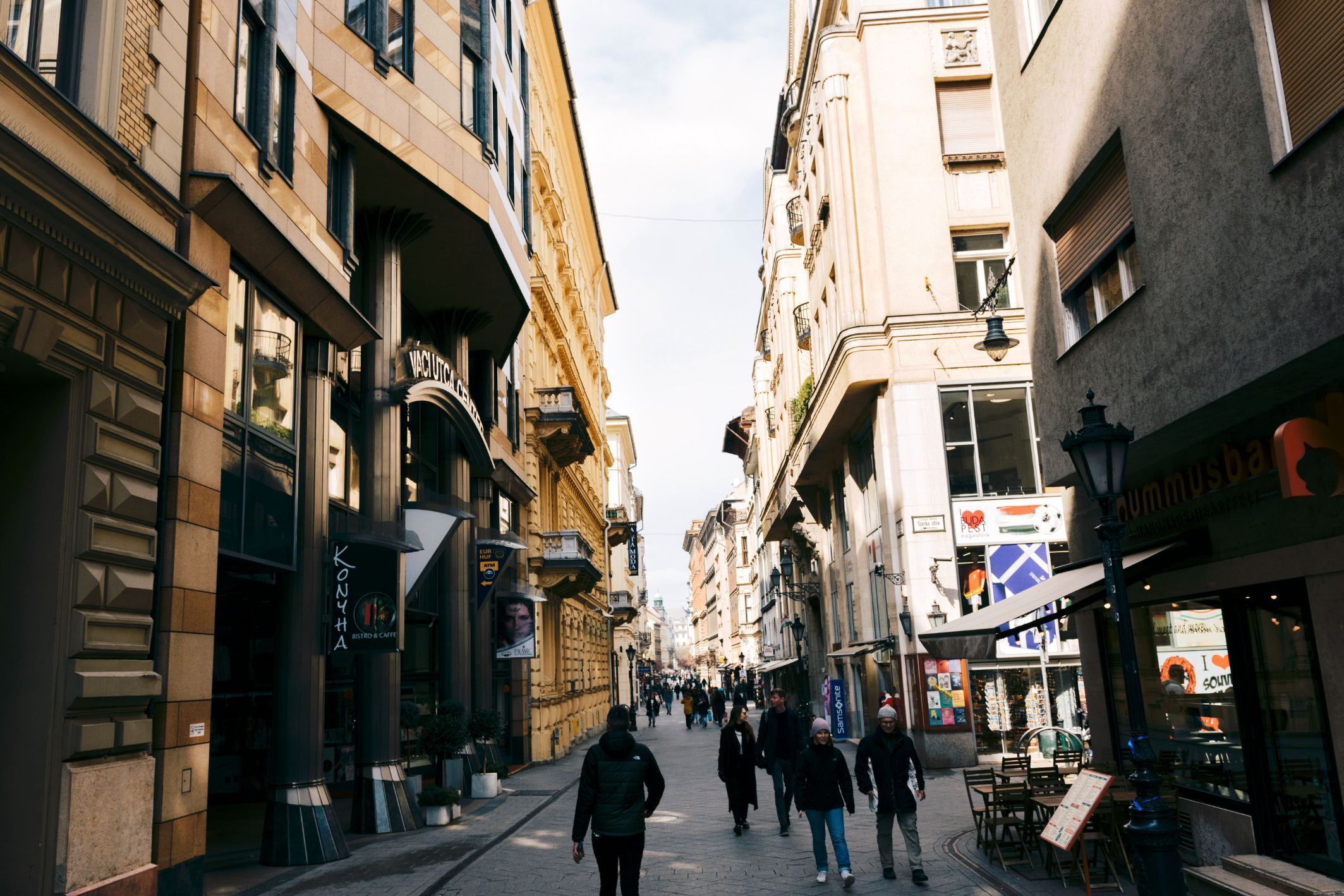 A Weekend in Budapest
Budapest is a gem. It's not exactly hidden, nor is it the first place that comes to mind when you think of a European getaway. It's a bit under the radar as a destination, so without the need to sensationalize let's call it what it is: a gem.
Tucked away in the heart of the Danube River Valley, the story of Budapest (pronounced "buda-pesht") officially begins in 1873 when the neighbouring cities of Buda, Pest, and Óbuda merged to form the capital city we know today. The city's 18th-century architecture, which looks particularly stunning lit up at night, is painted against the easternmost peaks of the Transdanubian mountains, almost reminiscent of Los Angeles, provided you can imagine Sunset Boulevard as the Danube River. But in spirit, the city has been around much longer than that.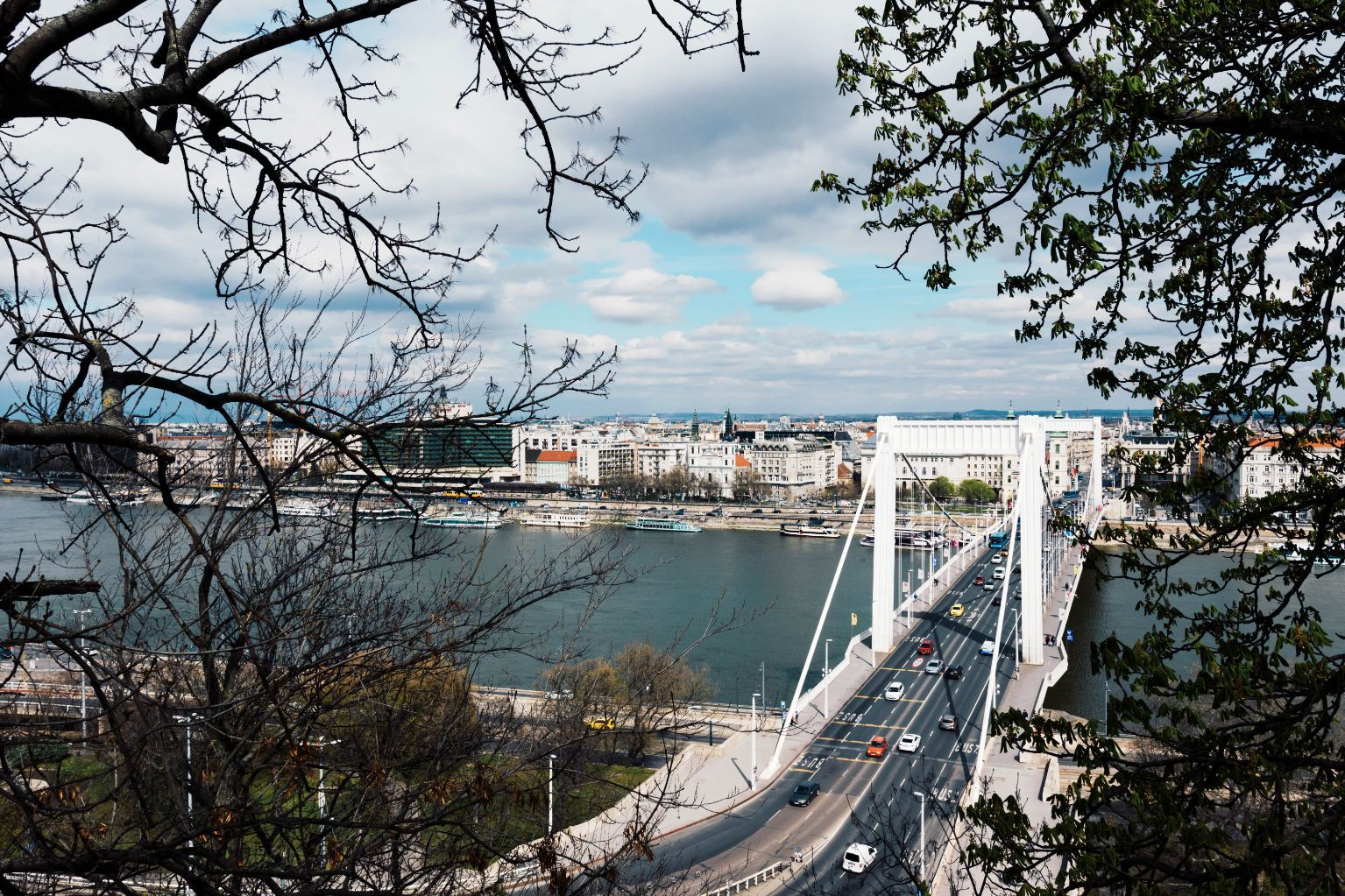 The Kingdom of Hungary as a proper sovereign state has been around since the year 1000. It's undergone many incarnations since then, including 150 years of Turkish rule, an ill-fated alliance with Austria, and a postwar stint as a Soviet subject behind the Iron Curtain. Although Google may tell you otherwise, make no mistake that Hungary is an Eastern European land. It shares with its fellow Visegrád neighbours the dichotomy of quaint, "off the grid" rural regions, and illustrious urban centers that are teeming with art, intellect, and social liberty.
This was all apparent rather quickly upon landing in the city we hadn't known much about before our arrival. Just two-and-a-half hours and a €40 plane ride away from London, it was clear we were in a different world. Aside from the daunting Magyar language being the only one in sight, the Soviet-esque apartment buildings we saw along our cab ride to Inner City were the first "we're not in Kansas anymore" moment.
Arriving at our destination—the illustrious Matild Palace, a five-star hotel member of Marriott-Bonvoy's Luxury Collection—we were greeted by a warm staff who seemed not to only be fulfilling their duties as employees, but as purveyors of the Hungarian spirit as well. While in many tourist destinations, it seems the cash register is the first instrument to be used, in Hungary it seems to be the welcome mat. There is a palpable sense of pride in this country of only 9.75 million that you just don't get in other major cities like New York or London. Of course, it's not utopian. After all, people are people, and money is money, but at no time in the city did I feel like I was stepping into a tourist trap.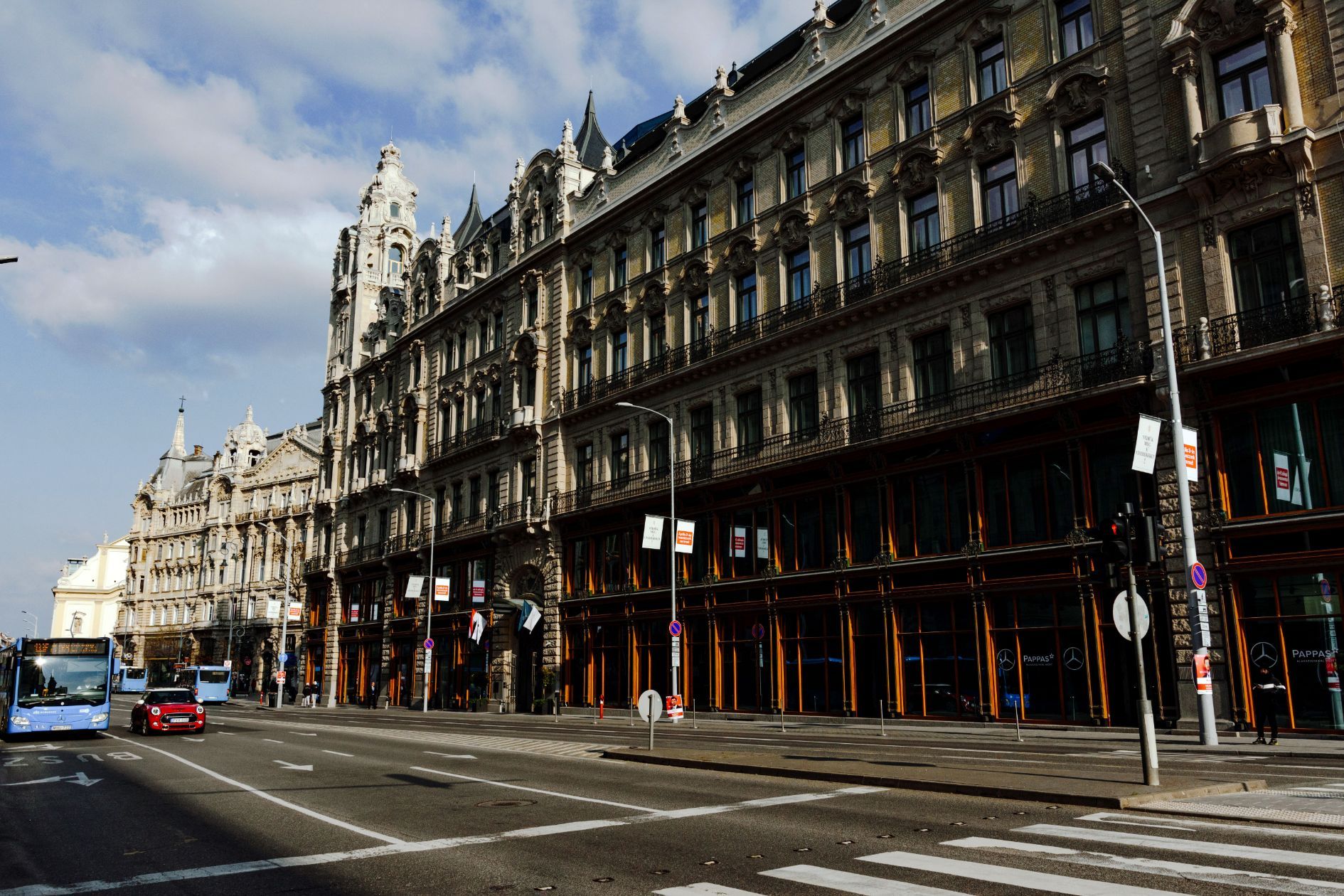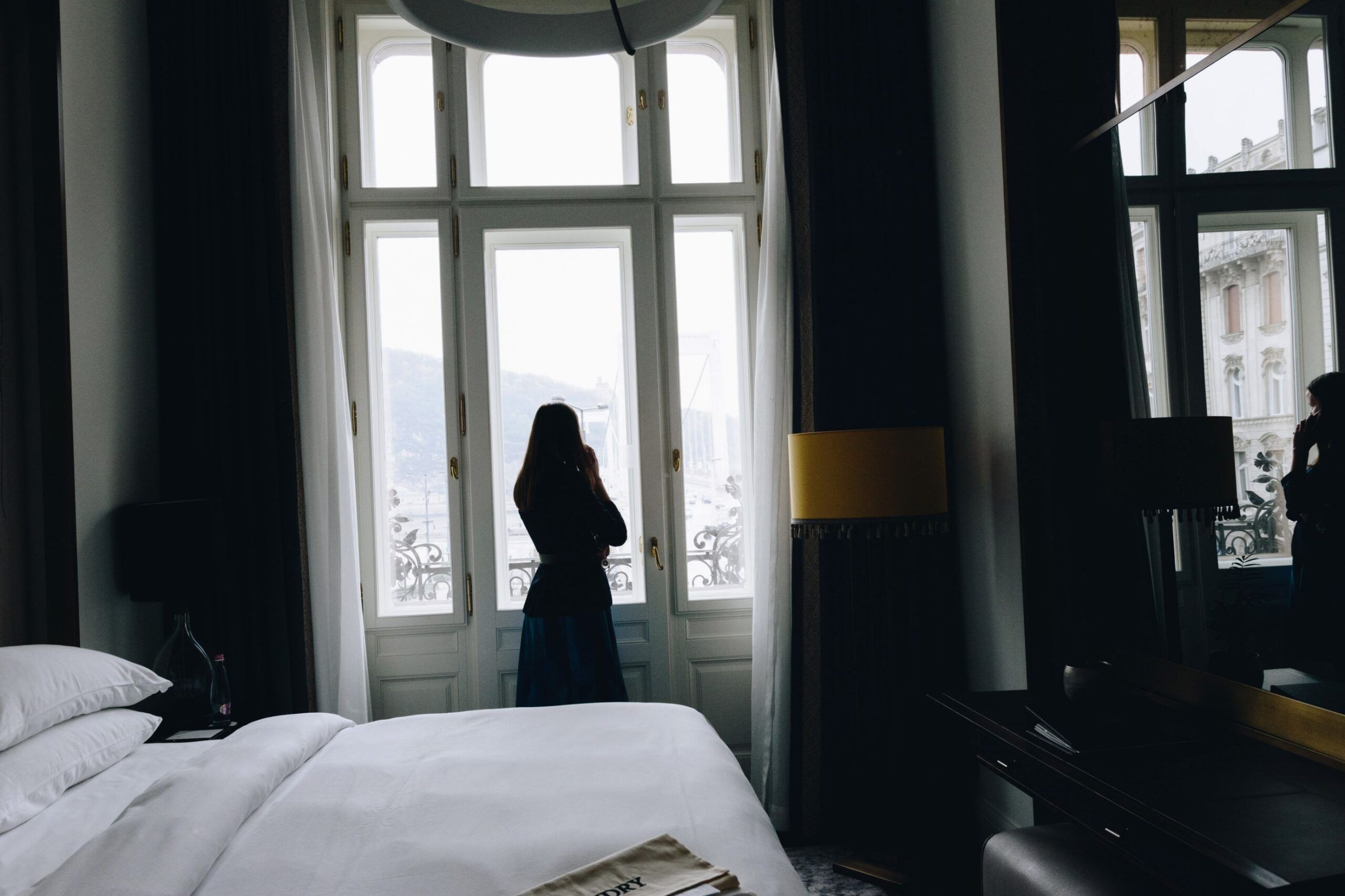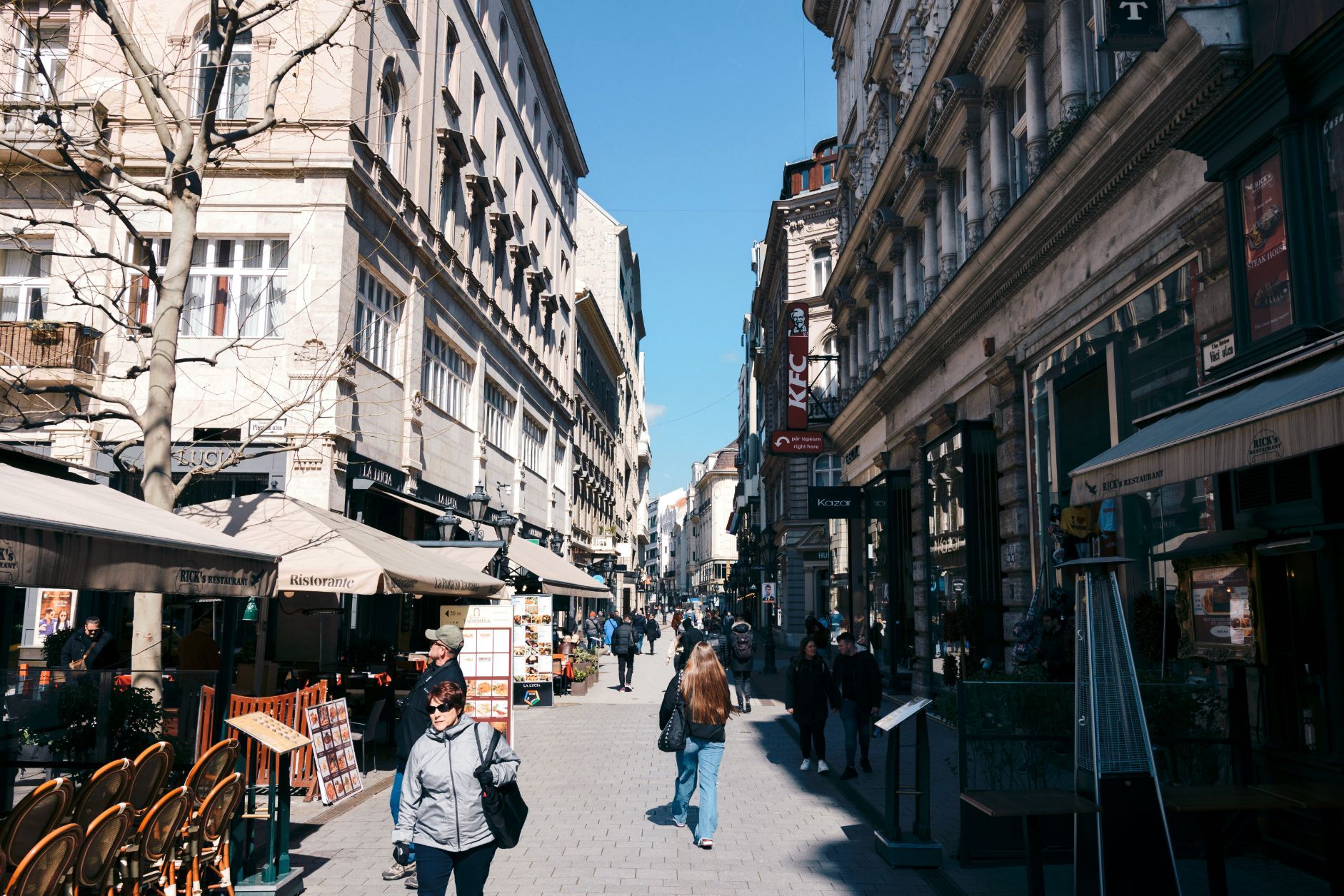 After checking in, we spent the night out in the city's Jewish Quarter, home to much of the peak action in the form of shops, restaurants, and the uniquely Budapestian ruin bars. Without an actual destination in mind but an internal compass to guide us to the party, it was following the bright lights and chatter that led us to Goszdu Court, the mecca of the city's nightlife. Whether you fancy an evening dinner, a night of dancing, drinks with friends, or a stint at one of the several strip clubs, this bright pedestrian's only thoroughfare is the perfect icebreaker for a first night in Budapest.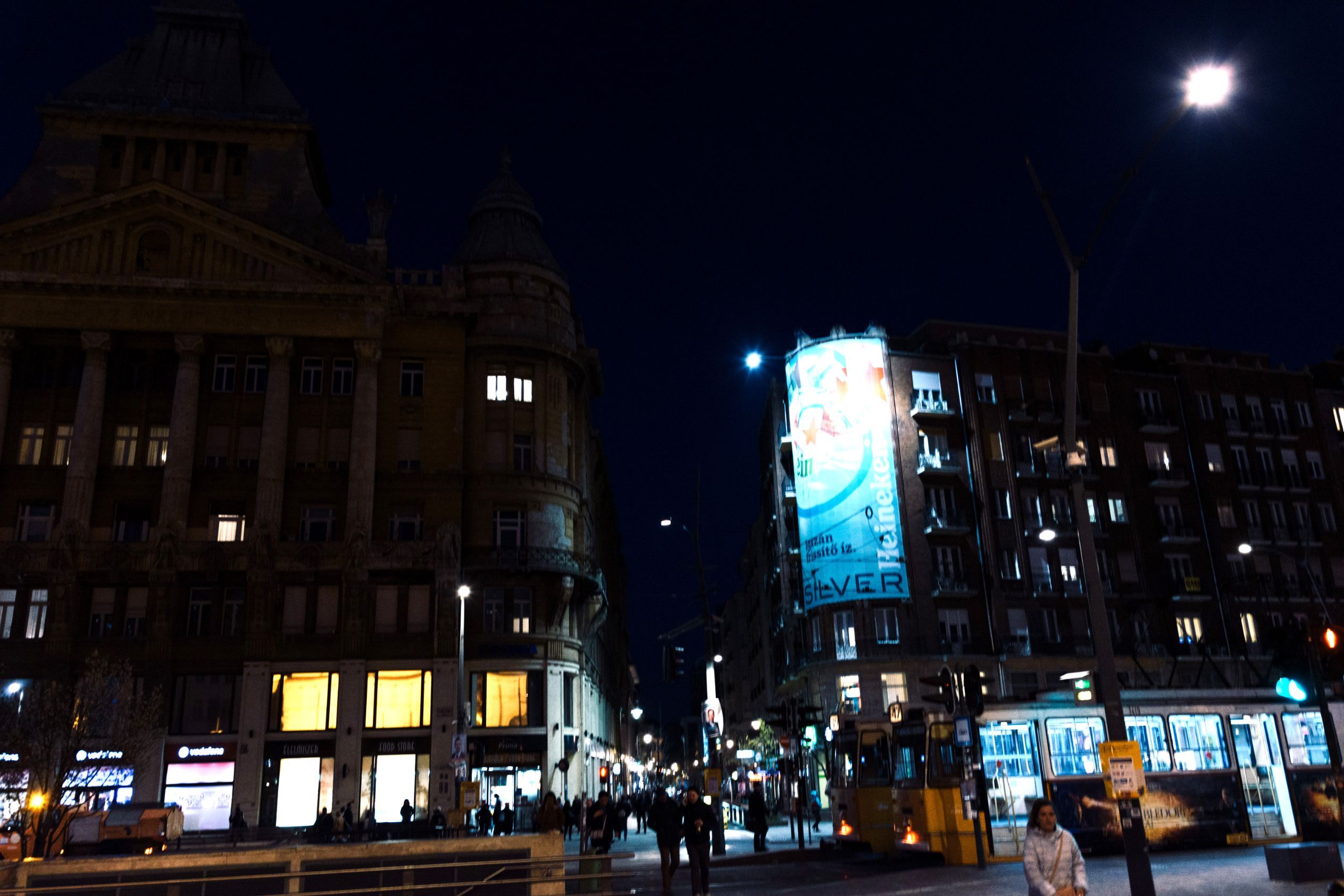 The next morning we woke up and while on a quest for a disposable camera, we made our way down Vaci Street. We stumbled into a perfect little waffle cafe named Waffalab. The owner, and waffle extraordinaire, Virág was an incredibly sweet and well-traveled woman with an adorable Papillon named "Zhemi," loosely translated to English as "Breadcrumb". Having told us about her stints living abroad, including stops in Toronto and Miami, Virág had told us about something my neighbour on the plane ride over spoke highly of as well: the thermal baths. One of the lasting influences of Turkish rule on Hungary is the mineral-rich hot-spring-fed public baths that Hungary boasts as one of its main attractions. We had written them off because of the below-average temperatures we brought with us from the American North but, nonetheless, she made her case. After enjoying delicious Waffles smothered in Nutella and bananas and coffee drinks, as well as Virág and Breadcrumb's warm Hungarian company, we set out to explore the rest of the city that Sunday afternoon.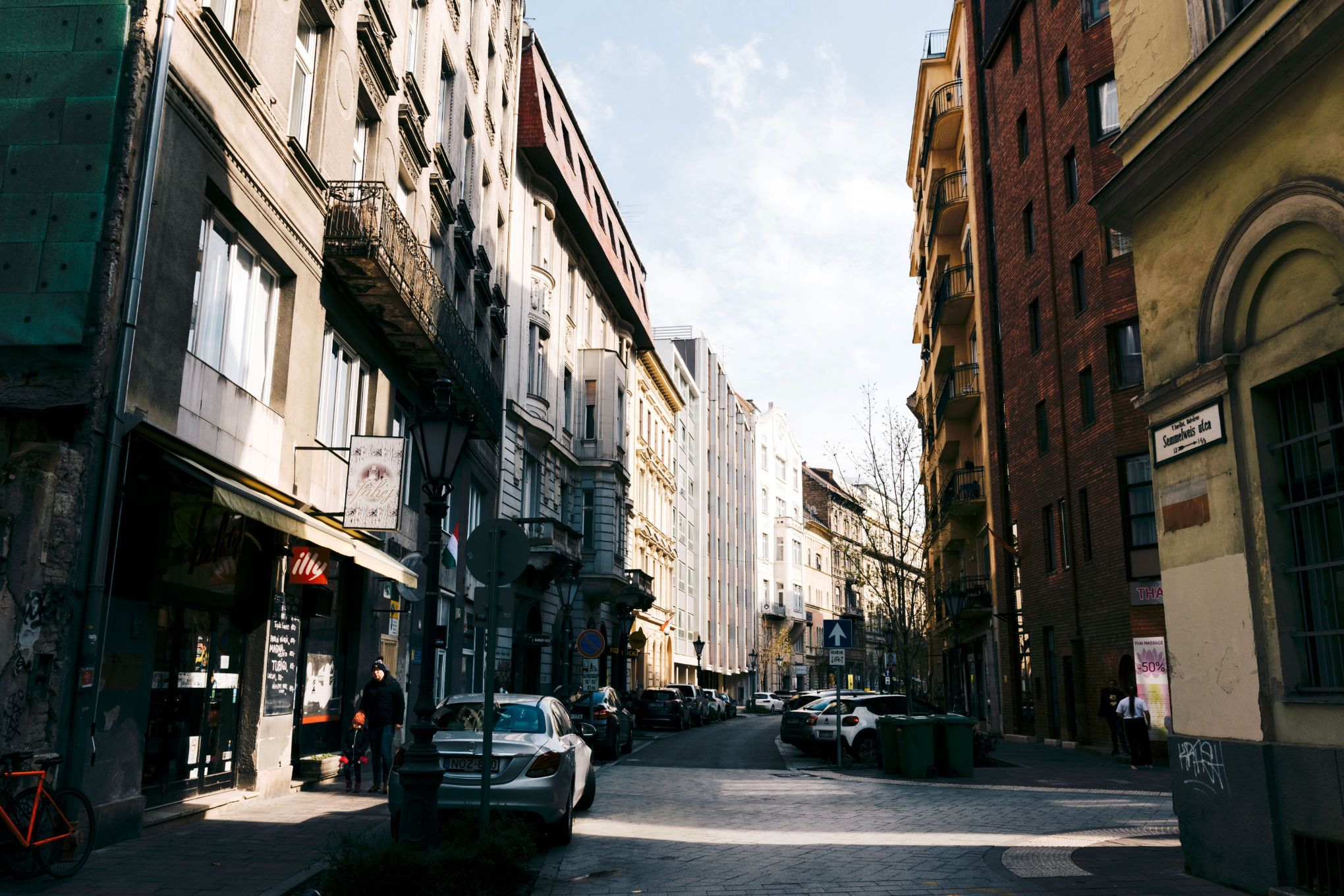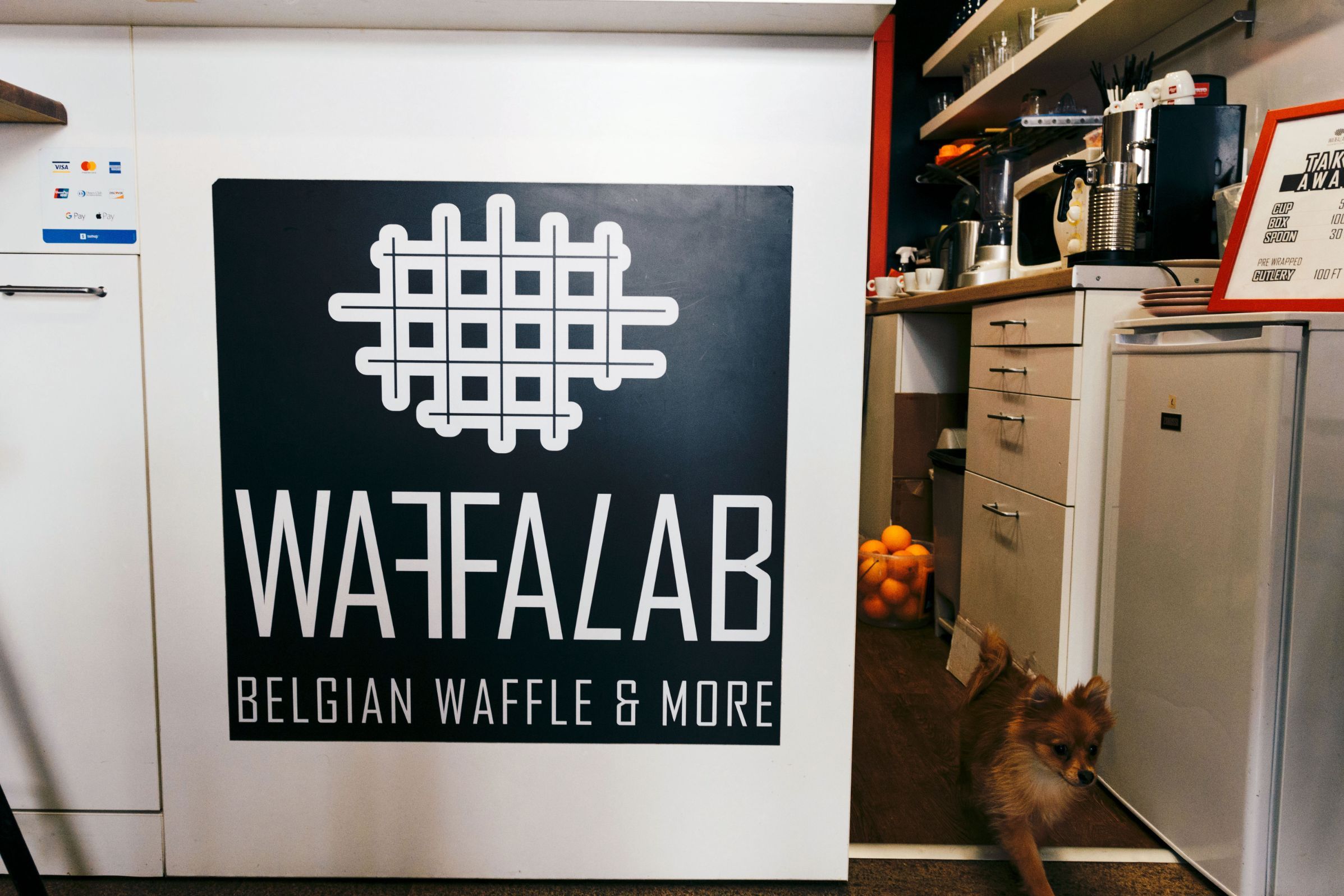 Taking in the downtown's ornate architecture and rich Jewish history, we were left debating with ourselves. The baths close in four hours. We've got no swim attire, no flip flops, and we don't fully know what the whole experience will entail. Ultimately deciding that architecture is everywhere but the baths are only in Hungary, we were now in a scramble to get ourselves equipped for public bathing. After finding swim trunks in a tourist shop for less than $10 (I could write a whole other essay on how the Dollar, Pound, and Euro stack up against the Hungarian Forint), and a women's suit in H&M, we were now haphazardly all in on whatever our Western brains thought public bathing would be.
Just a convenient seven-minute walk from our hotel across the Elisabeth Bridge was the Rudas Thermal Baths, a series of pools built in the 1500s which were just opened to both sexes and made attire mandatory a few years ago. After a confusing spat with a security guard who didn't speak English, we received two all-day, all-access passes for less than $38, and were thrust into a labyrinth of co-ed locker rooms with signs that didn't "speak" English either.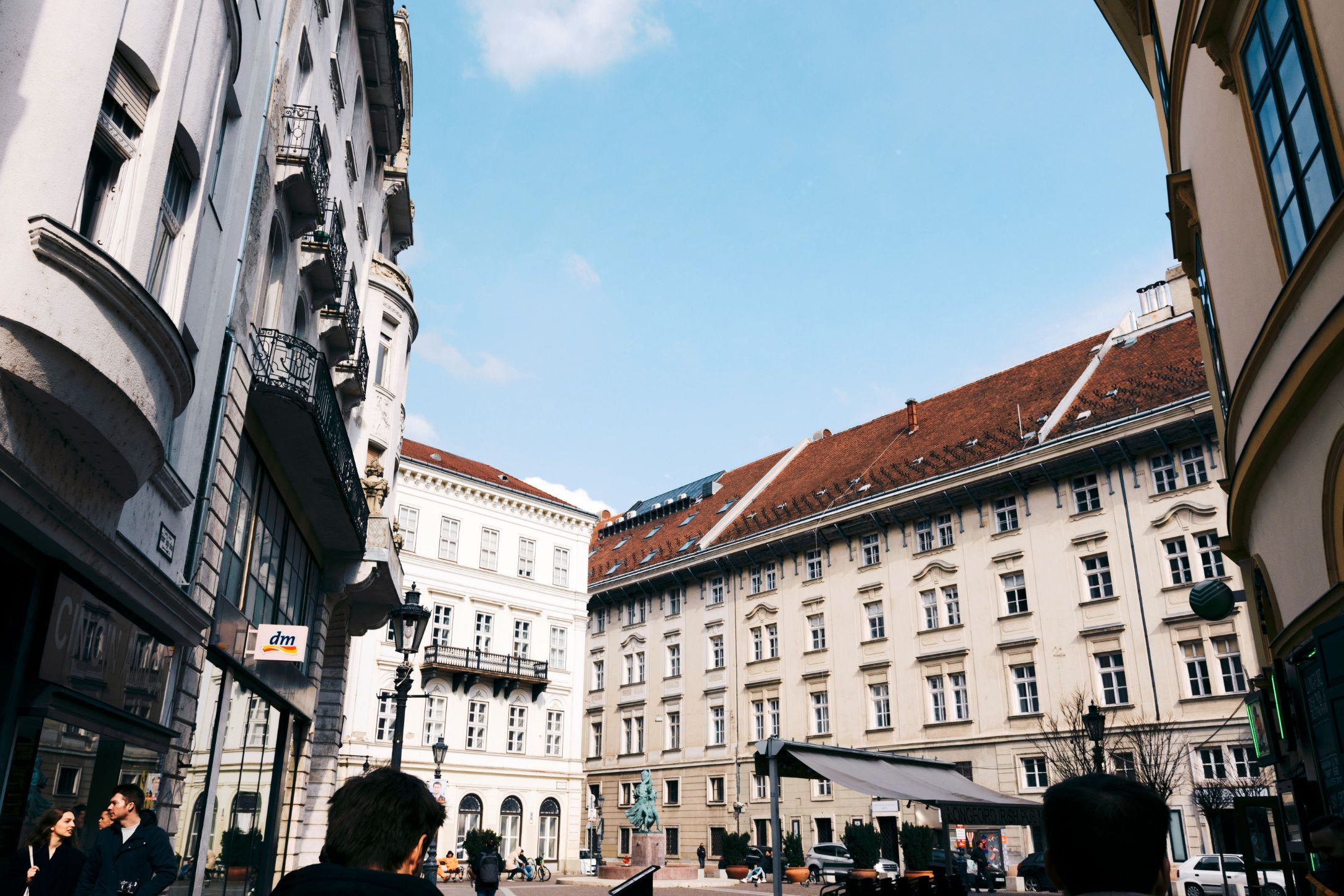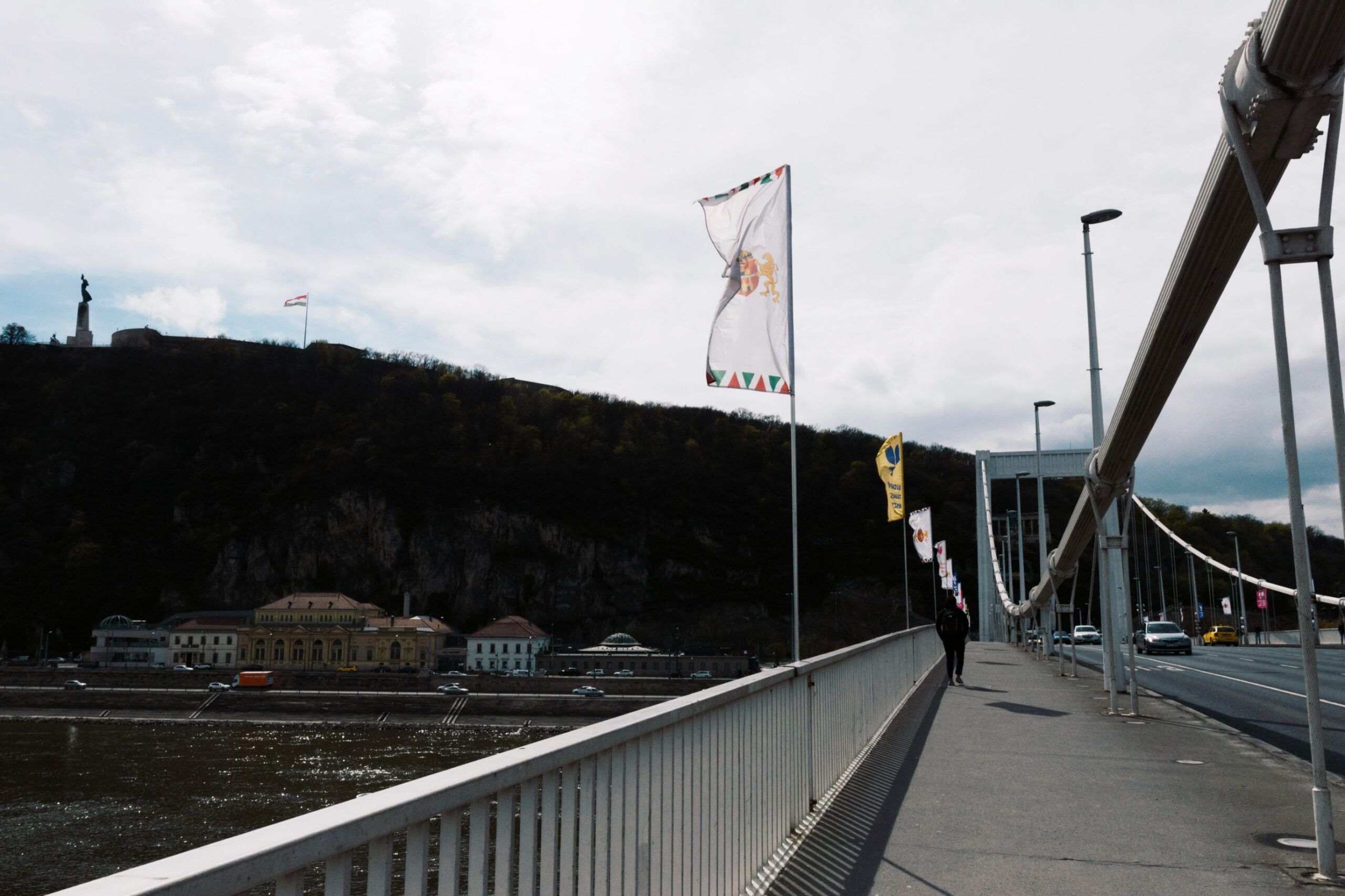 It was the moment we walked into the one bath room where there were families, couples, and older Hungarians enjoying their Sunday evening in the waters meant to heal that I really felt like I stepped onto another planet. Not knowing anything — which direction to walk, where to set our towels, what temperature the water would be or how to behave in the pools — we stuck out as foreigners, one-fold to the Hungarians, and ten-fold in our own minds.
We finally found our way to the outdoor rooftop pool which was very hot in contrast with the freezing cold air temperatures and provided not only a stunning view of the city as the sun set, but a group of conversational young people and a minibar as well. Our last-minute decision to "publicly bathe" ended up being one of the highlights of the trip and was a distinctly Hungarian experience that left both our bodies and minds feeling completely rejuvenated.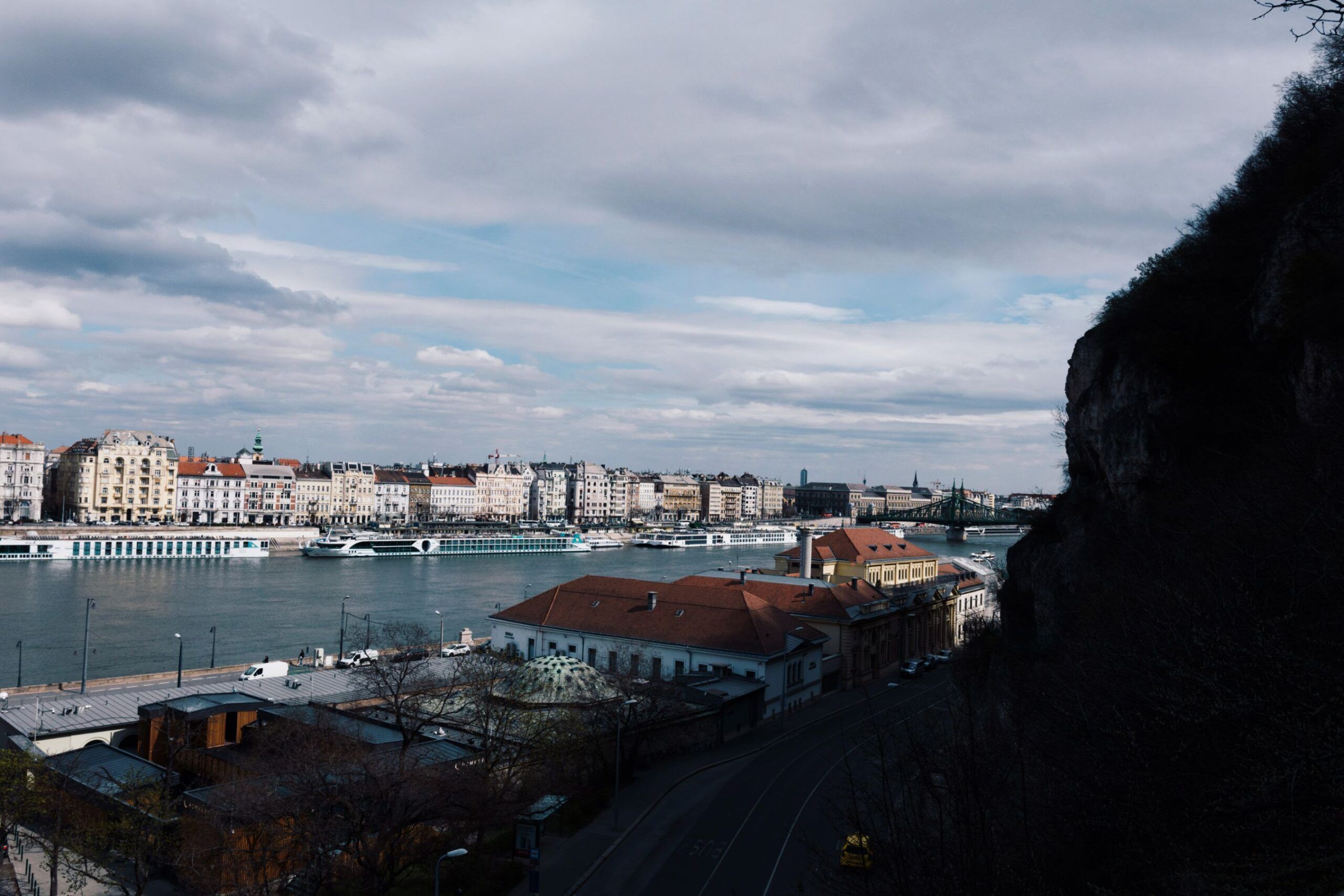 The next day, which would be our second and final full day in Budapest, we decided to rent a car from a nearby Hertz and take a trip north into the countryside. When traveling, it's important to remember that while it's easy to get caught up in these population centers blossoming with elements of global culture and language that seem ubiquitous to us, there is so much beyond these hubs. So we decided to plug the nearest Slovakian border point into our maps and get out of town.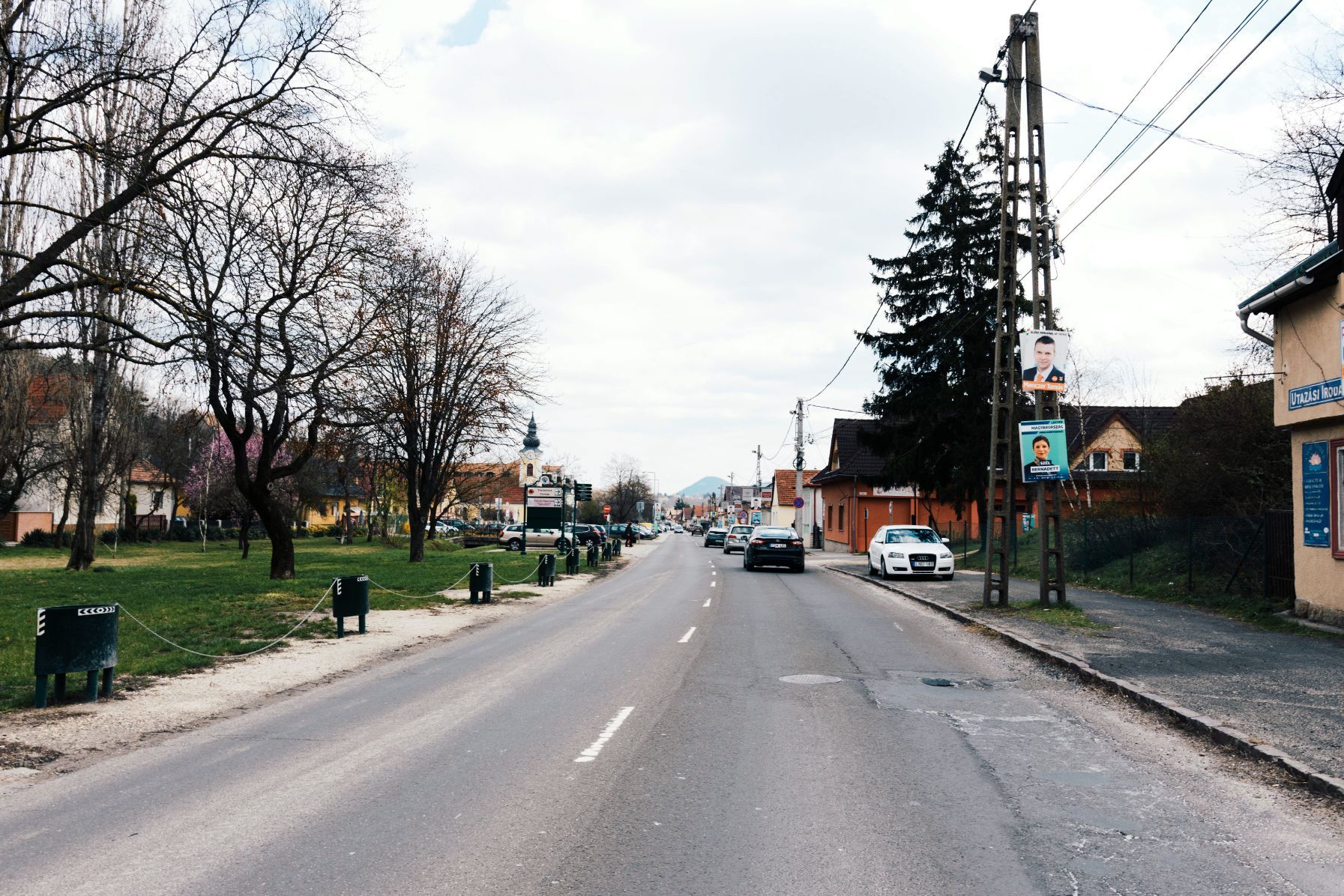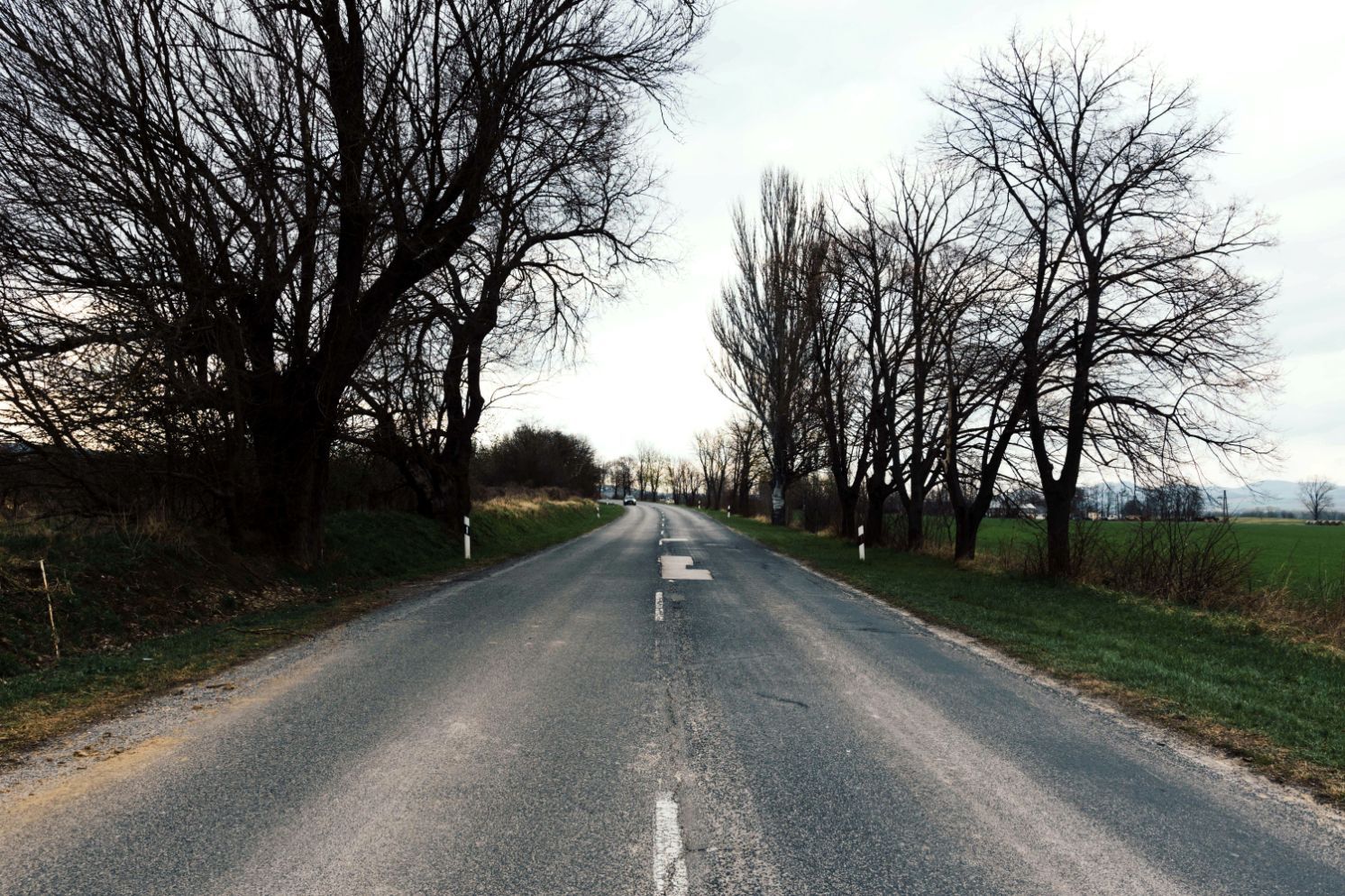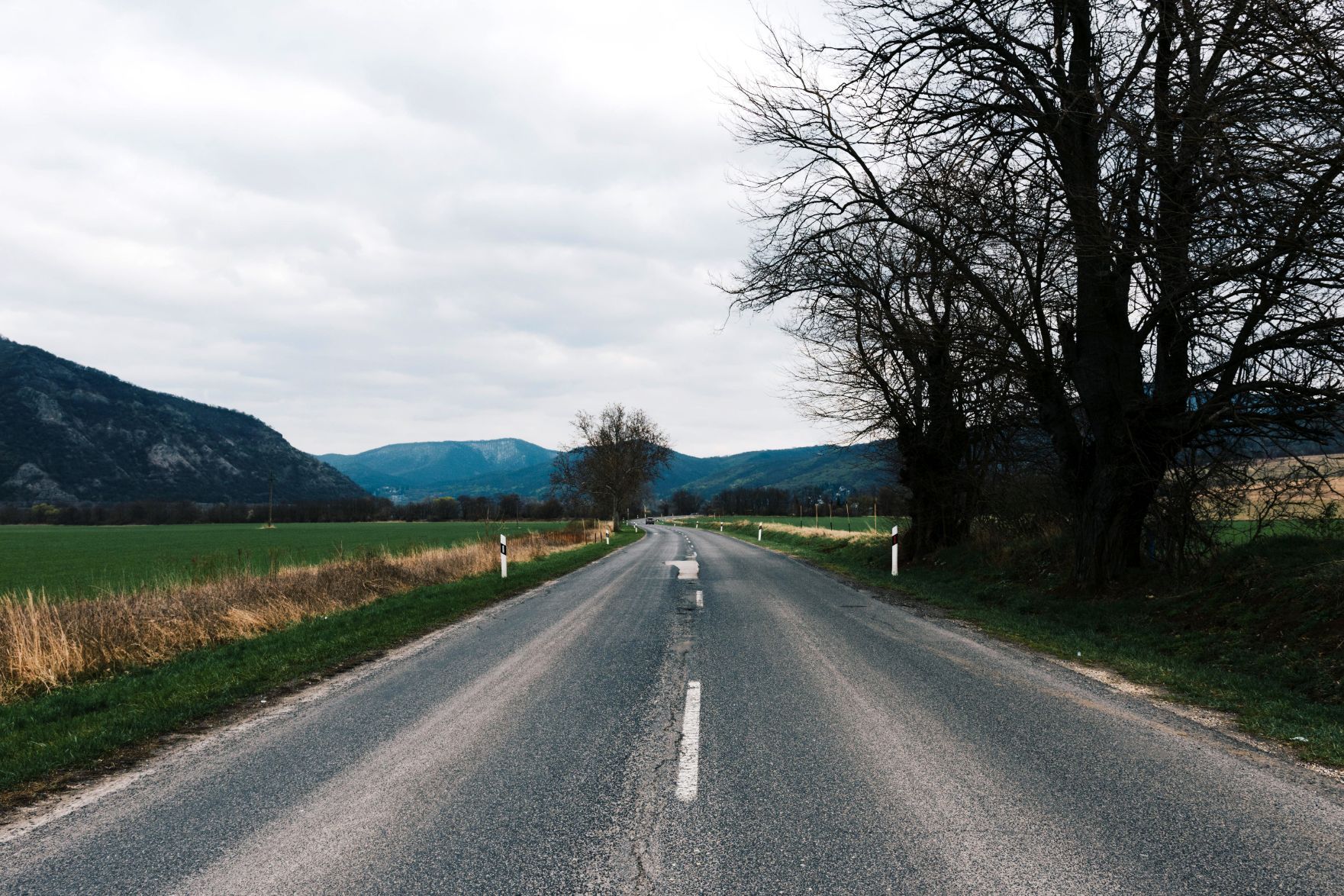 Meandering our way through the Hungarian countryside, we found land to be far less developed and English to be much scarcer as well. The pinnacle of our foreign experience came in the form of a stop for lunch in the Slovakian town of Štúrovo. When we got into the town after a bit of driving through the neighbouring hamlets, we eventually found a small downtown courtyard area that looked like it would be beautiful and lively during the summertime. While still beautiful, it was, unfortunately, a chilly Monday afternoon around 3 PM, so we didn't have many options. I opened a door to a windowless building and poked my head in where I was met by an older woman standing behind a bar and three older men sitting around, all four of them smoking cigarettes. They looked at my long-haired American self in shock as I attempted to ask if they served food. Whether the barkeep understood my English or not remains a mystery, still I received a resounding "No" and closed the door as fast as I could.
Just a few doors down we finally found what seemed like the only open restaurant in all of Štúrovo, a family establishment serving Italian and traditional European cuisine, which reminded me of the Italian family restaurants in my town in the 2000s and prior. While Slovensk is less daunting than Hungarian, it wouldn't prove to matter much. When I asked the woman behind the counter if she spoke English she said "little", which was good enough for us. We sat down, the only other customer a little babushka in the back, and ordered a homemade Sicilian pasta dish as well as a dish similar to Chicken Cordon Bleu. I held up my card to the waitress and she said "no, cash", as she then took me outside, and down an alley where she pointed across the way and said, "come". I looked across and turned back to follow her, but she was already walking back to the restaurant. I then realized "come" meant "go" and wandered down the avenue eventually to find an ATM. I secured €40 which was enough to pay for dinner twice, tip included. I absolutely could not believe the prices for the quality of food. The noodles were even homemade, but that's Eastern Europe for you.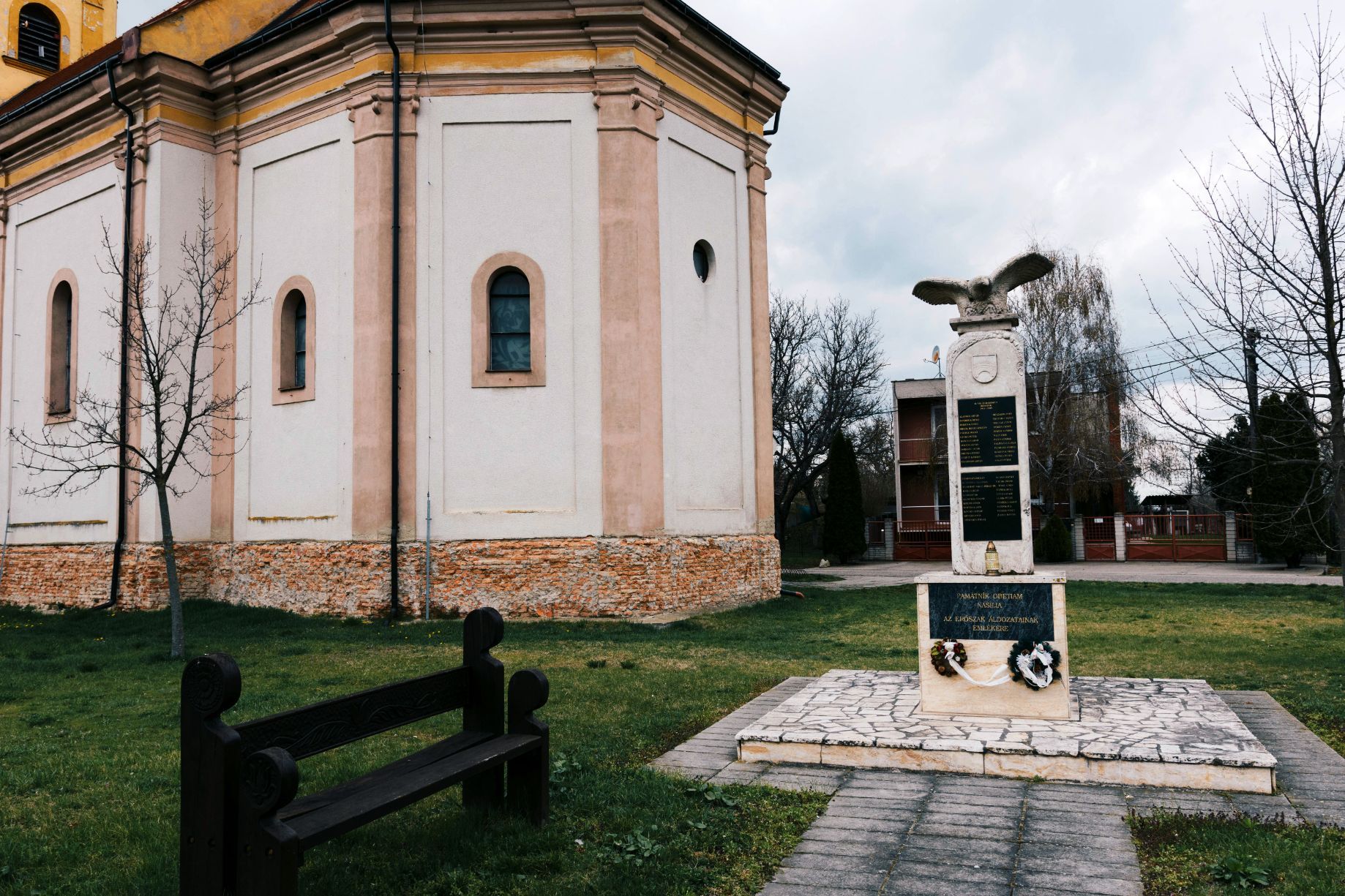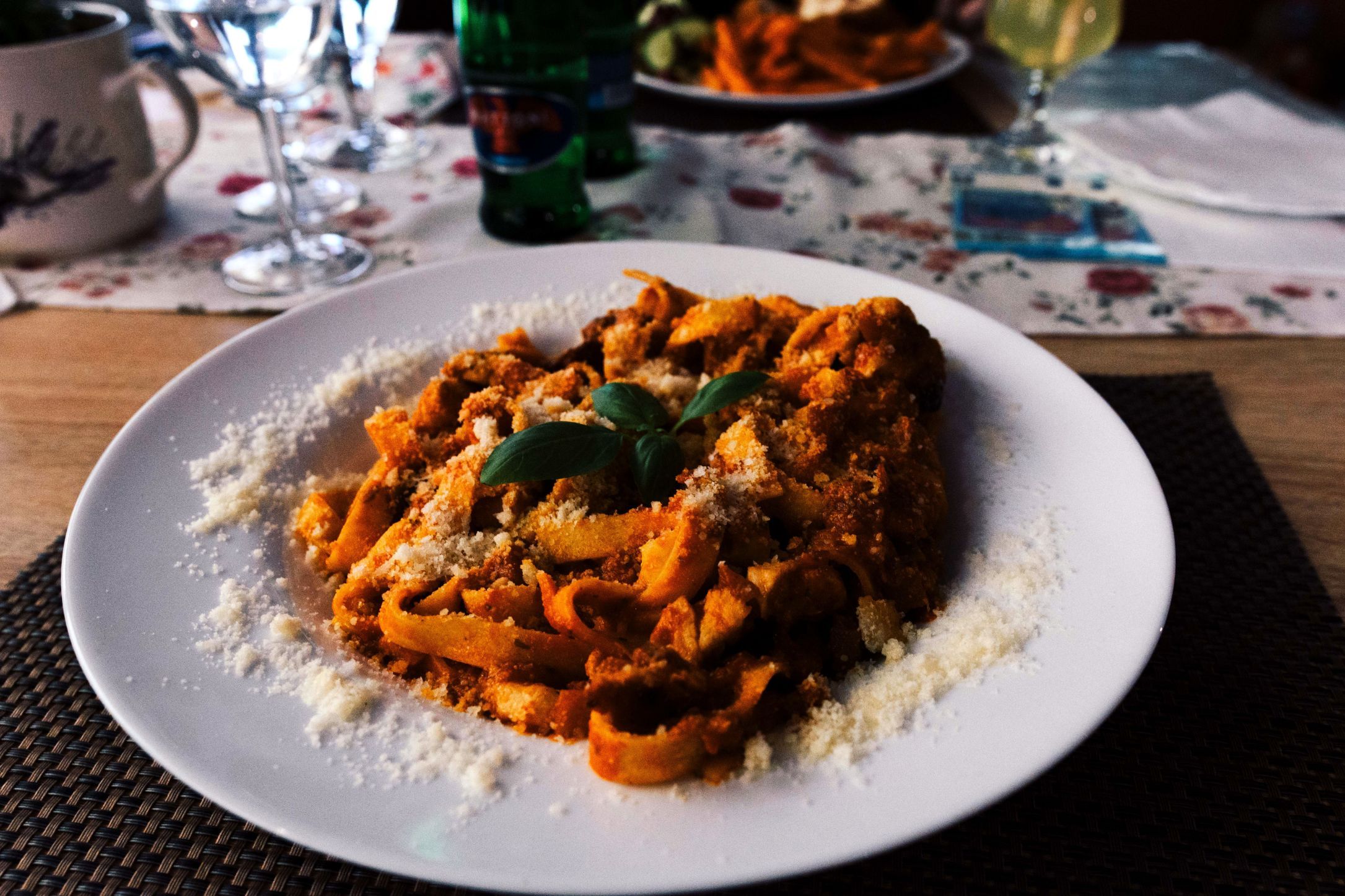 On our way back into town, we rode through Esztergom, HU, and couldn't help but stop at the massive castle towering over the town that we later found out was the Esztergom Basilica, Hungary's tallest building and a place of worship that has existed in some form since the year 1001. We weren't even sure what it was, until an older couple, presumably Hungarian who didn't speak English, was wandering their way into the cathedral and held it open for us to follow them. We pulled open the door and stepped out into a vast and ornate space with no one else inside, and not even a light on. It was one of the most truly stunning buildings I've ever seen.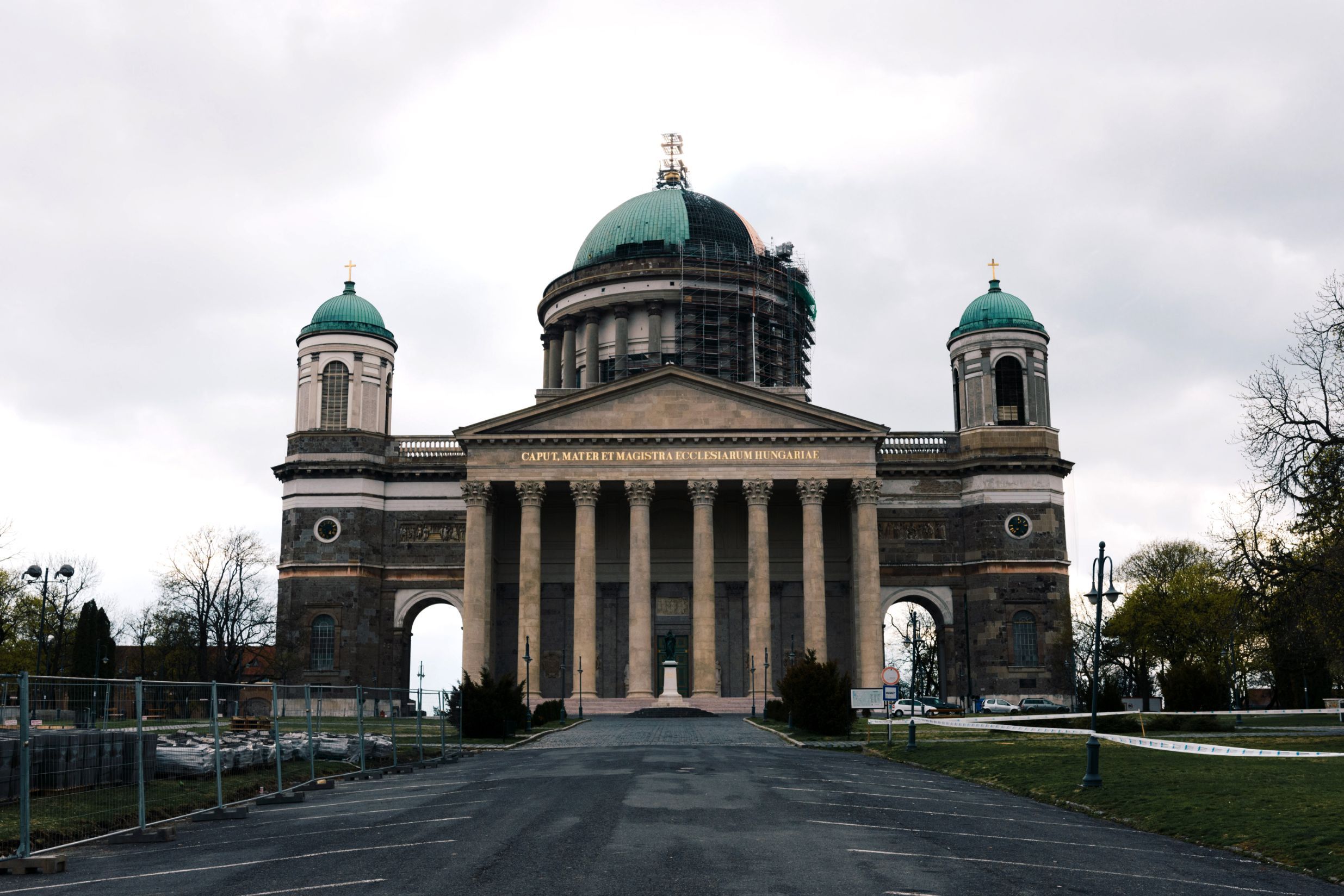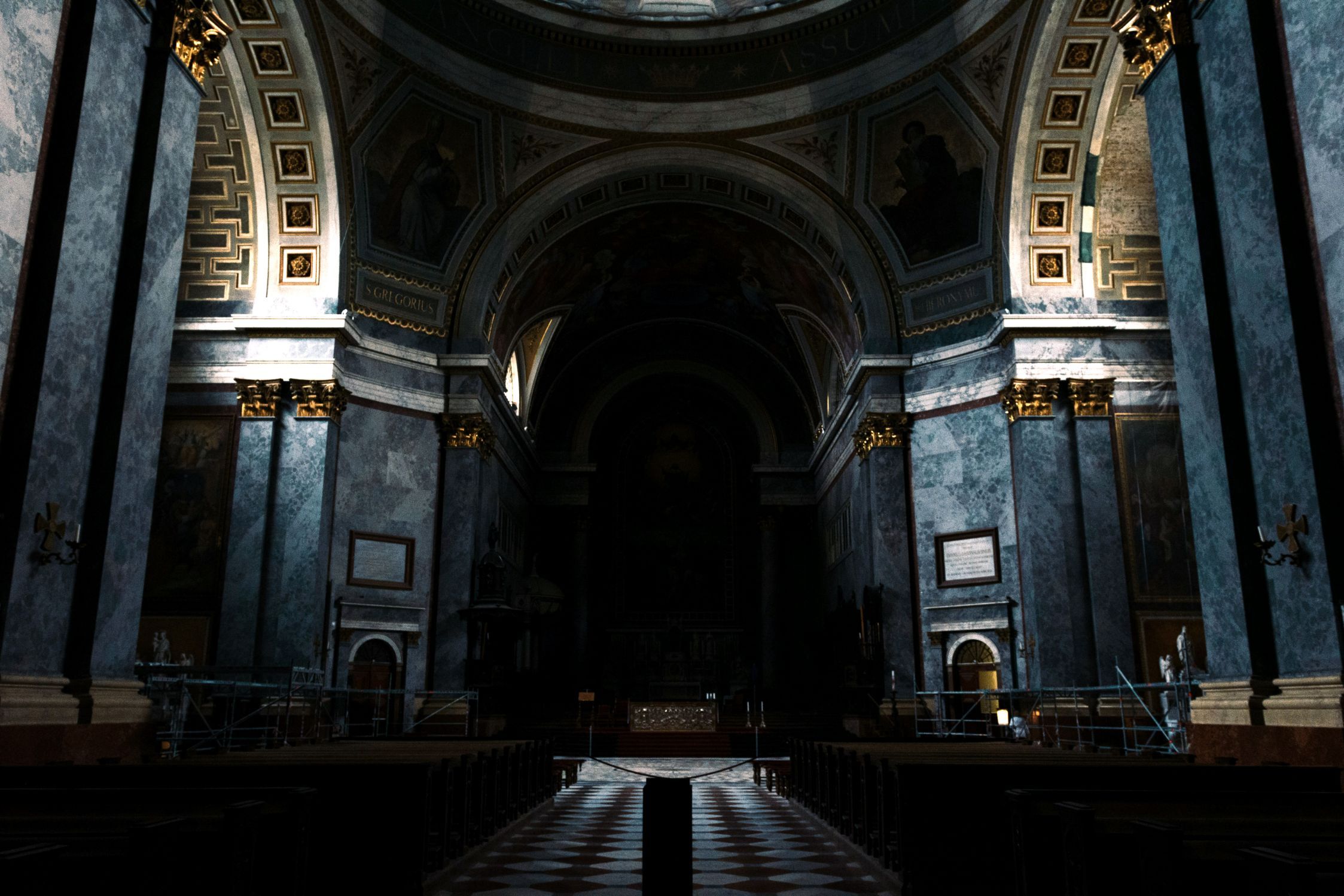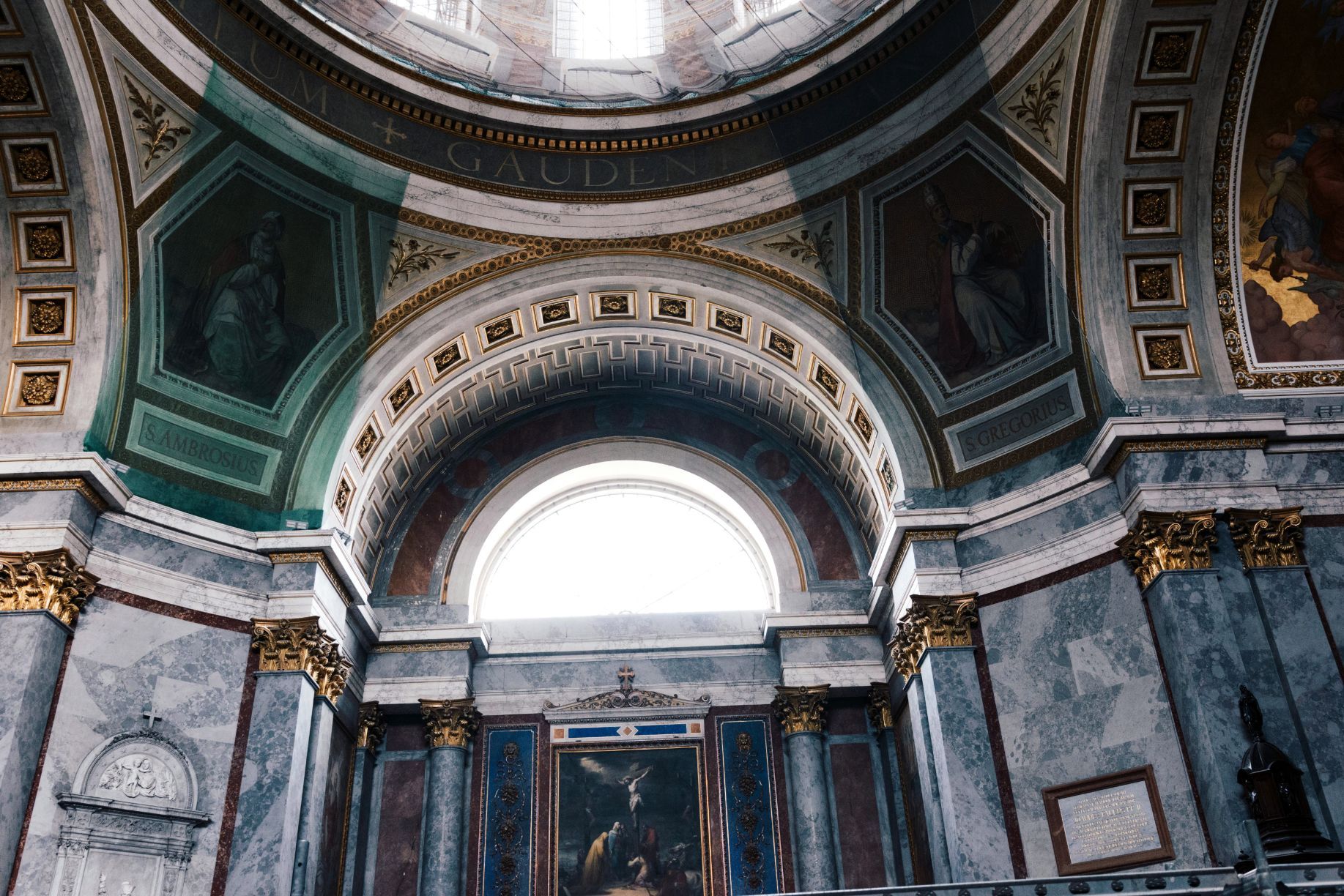 We walked up towards the altar where a few candles burn, and you can light your own, with a prerequisite donation of .33 Euro. I lit a candle in honour of my Polish blood that formerly lived in the Austro-Hungarian empire (I am the fourth Andy Gorel in five generations), and to say a prayer for my recently deceased grandfather but before I could formulate any thoughts, I burst into tears, completely overcome with emotion. After taking a few minutes to gather myself, I walked out to the cathedral's gift shop where I asked an elderly woman behind the counter for a tissue. She didn't understand entirely, but knew enough to cut open a new pack of napkins and hand me a stack. That's the Hungarian warmth I was explaining in paragraphs prior.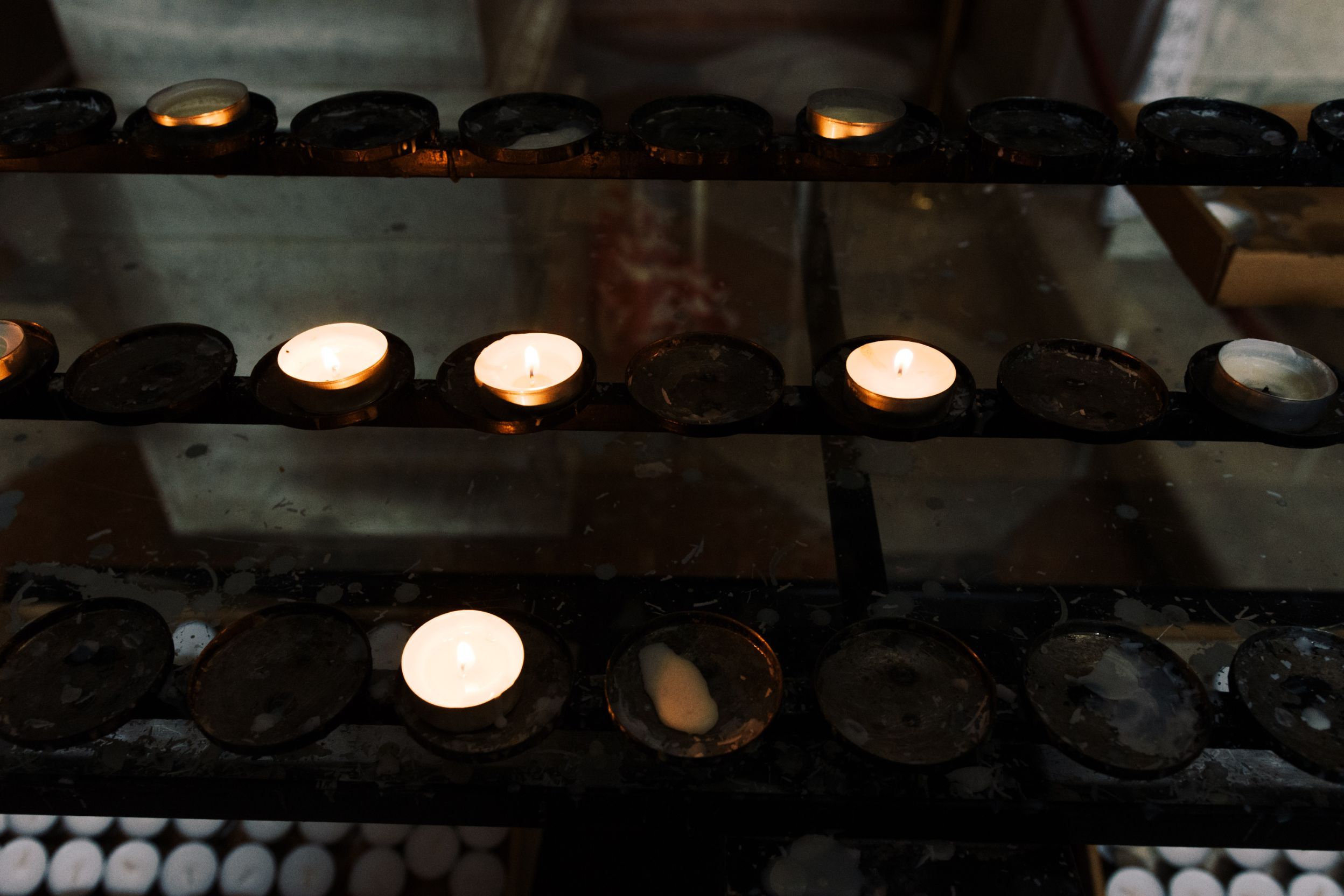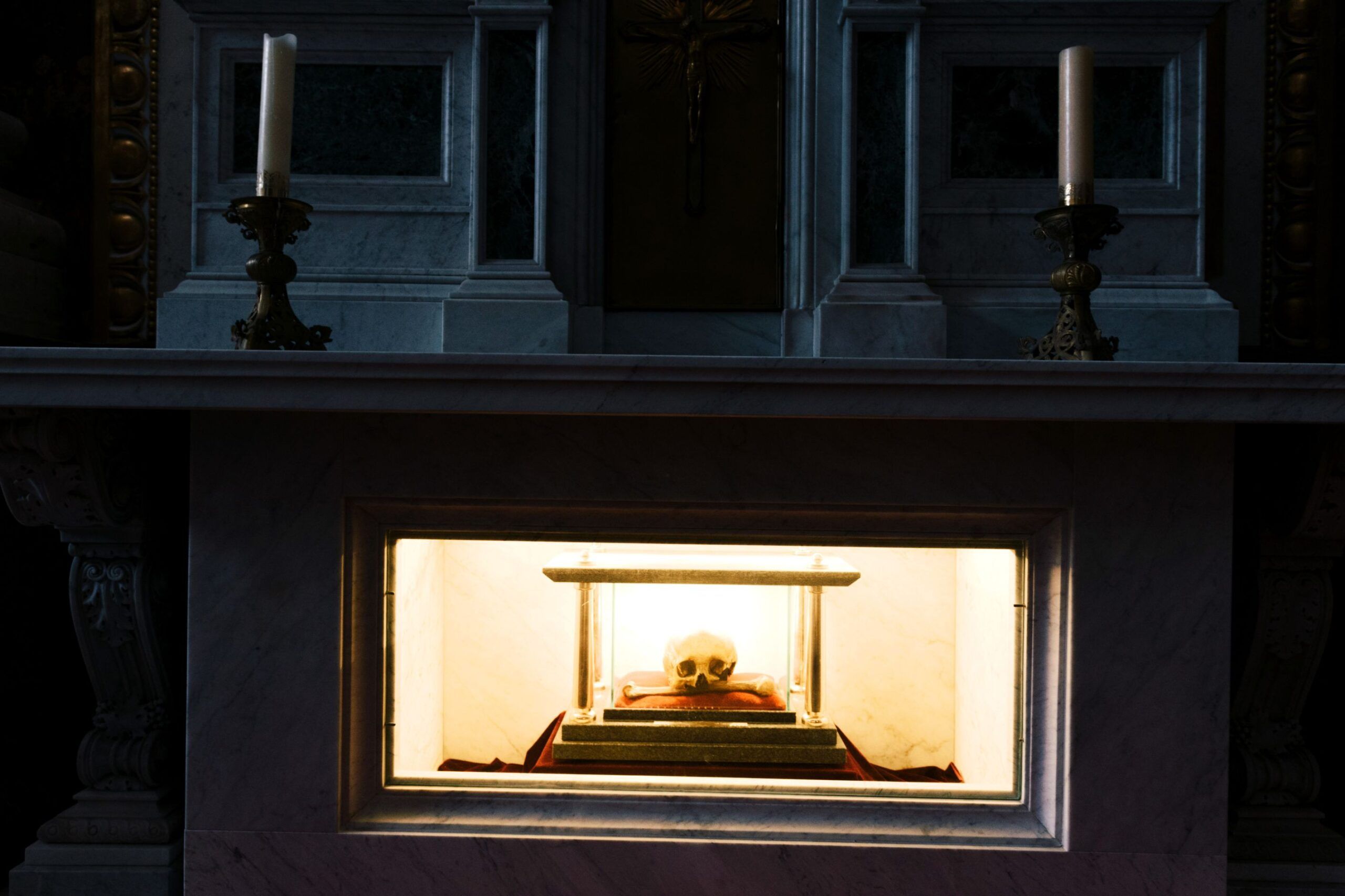 On our way back to town we traversed beautiful mountain roads where we didn't see cars or houses for miles, and arrived back to the city just in time to meet a friend of a friend named Gábor for dinner at the beautiful rainforest-themed restaurant, Twentysix. After dinner Gábor was nice enough to drive us around Budapest, stopping at many of the local monuments and landmarks to give us a tour of the modern day city while also including the Hungarian telling of the nation's history. Being able to absorb the true local perspective as a tourist is so invaluable and makes experiencing a new part of the world that much more interesting.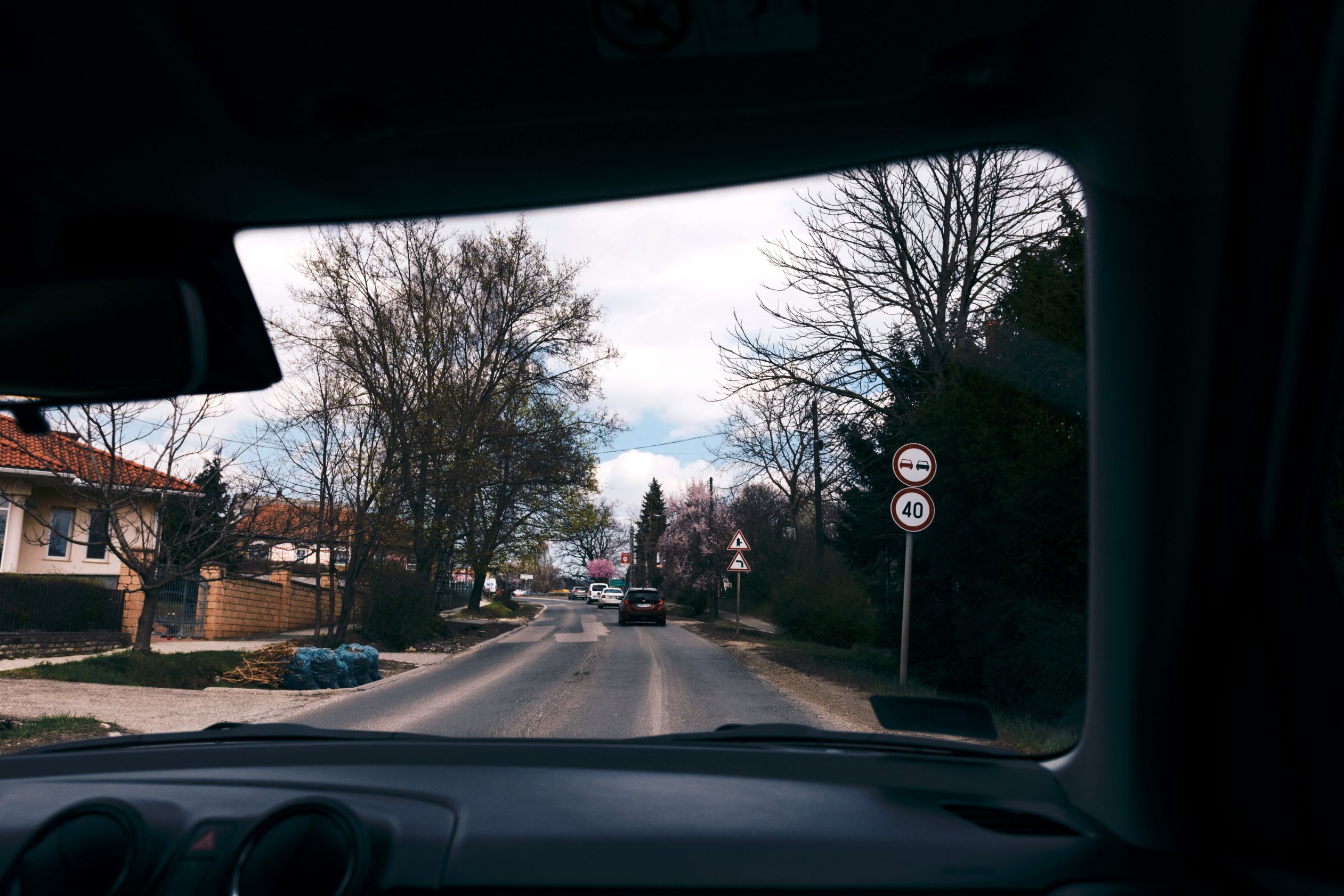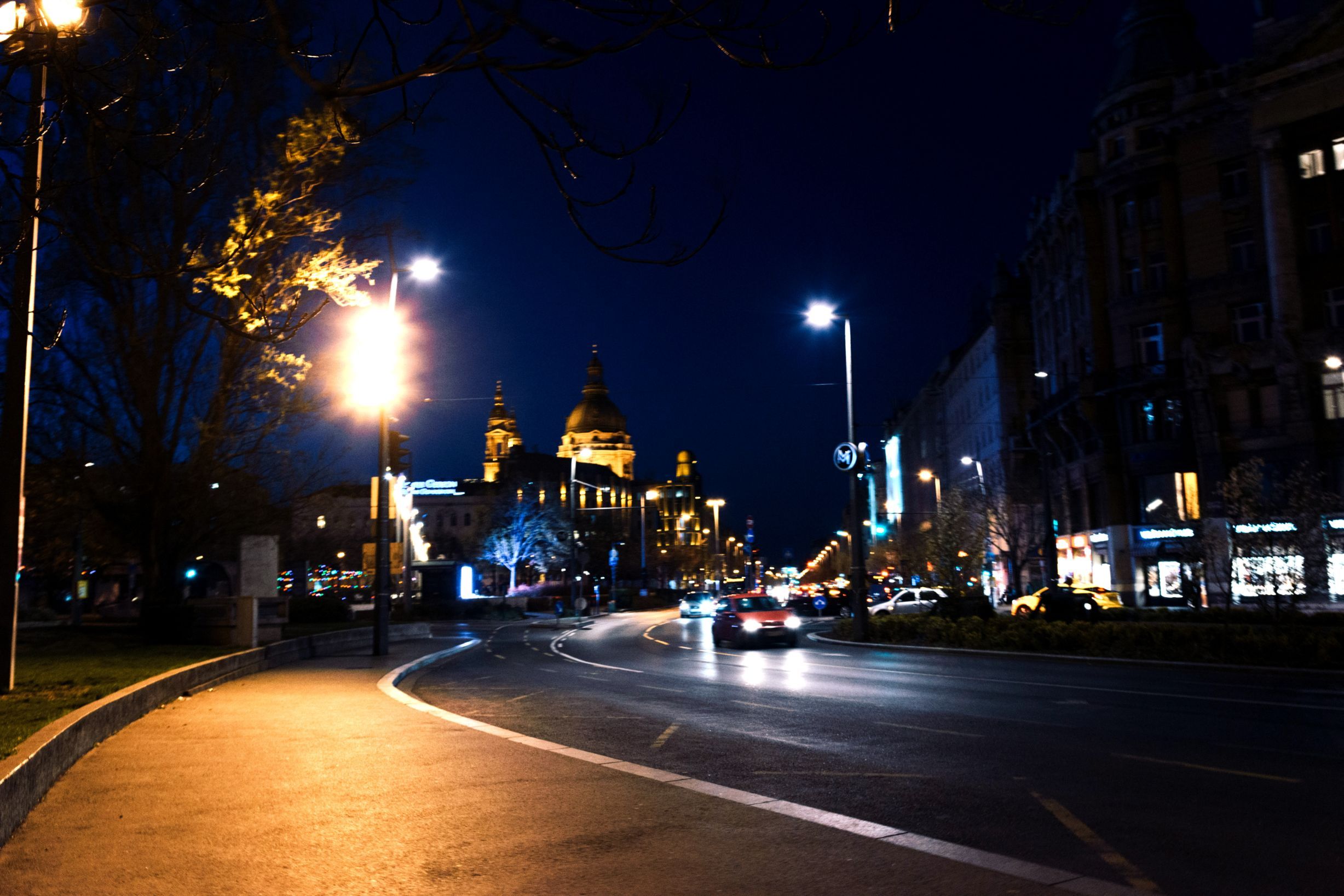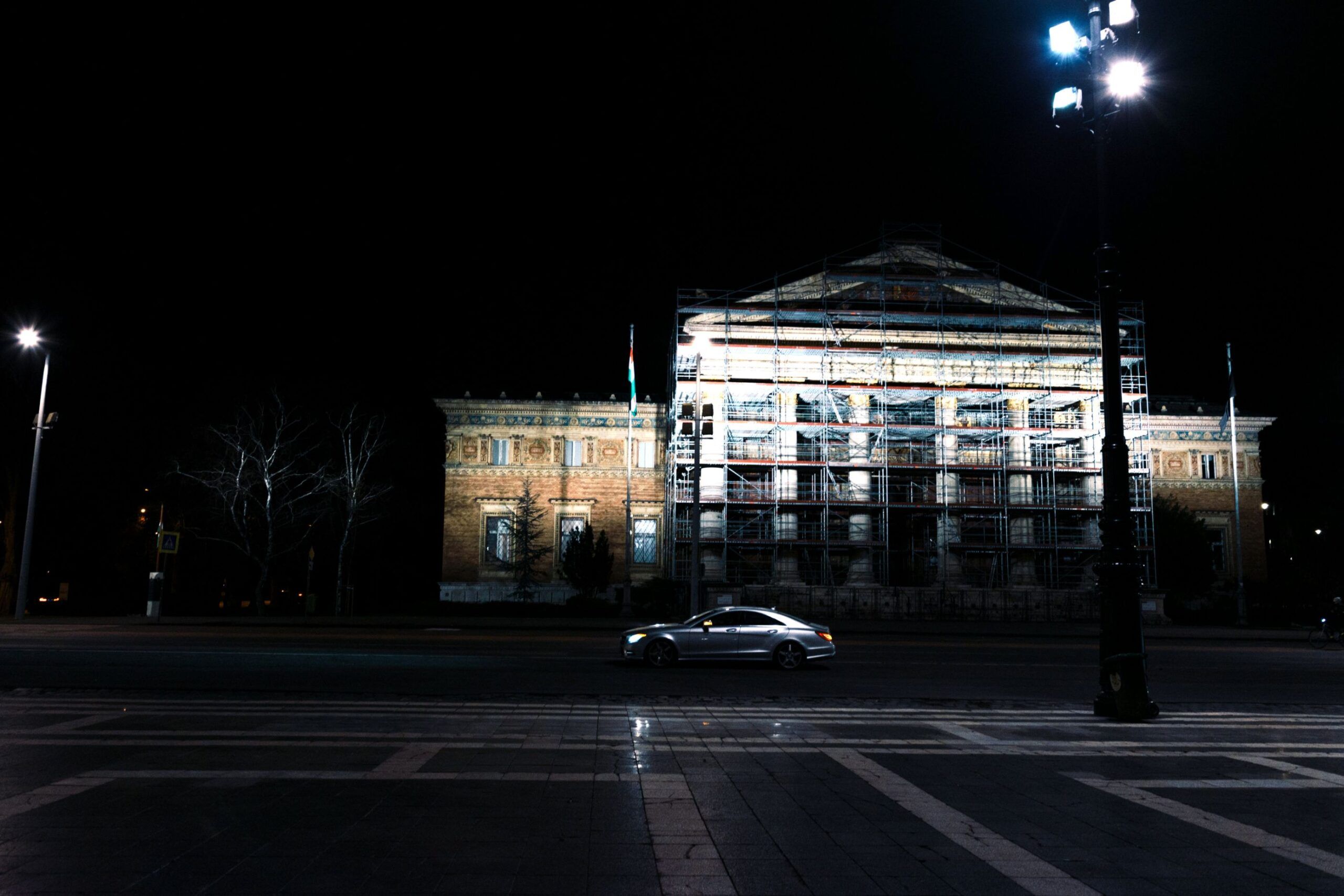 On our final day in Budapest we checked out of the Matild, where they were nice enough to let us leave our bags for the day before our flights. We made our way back to the Jewish quarter to a thrift shop on Károly Boulevard named Humana that had an impeccable curation at great prices. After a stop at Starbucks where we caved to buying a few "You Are Here" series mugs, we made our way over to the Shoes on the Danube monument.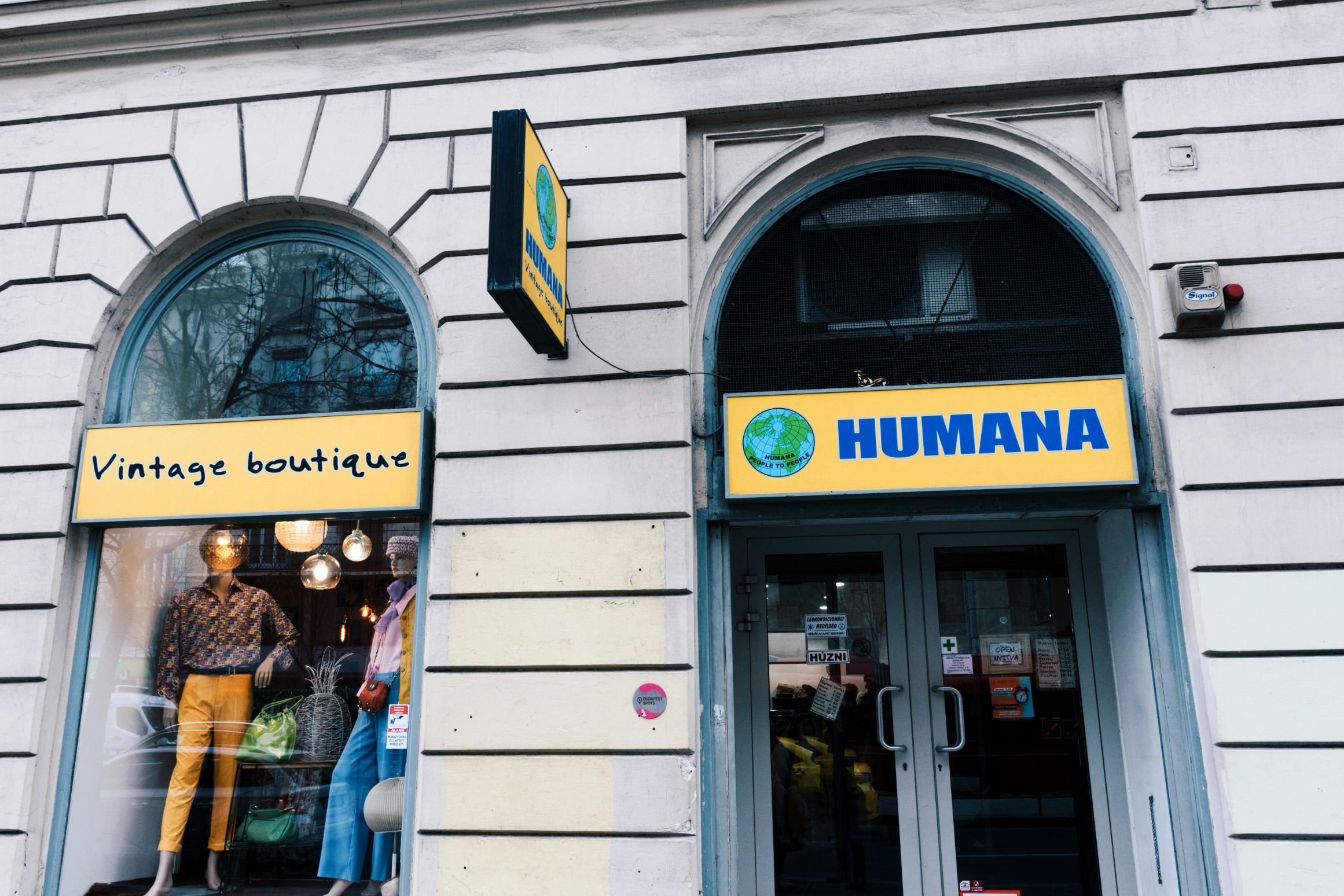 "The shoes" were installed in 2006 on the banks of the Danube river to commemorate the more than 20,000 Jews murdered by a pro-Nazi Hungarian militia in 1944 and 1945 along the banks of the river. It was said that they would make them remove their shoes before killing them, so they could be resold for money. For such a somber occasion, the monument does a great job of getting out of its own way. There are no statues, vendors, or guides, just a small plaque with one sentence explaining the memorial and the metal recreations of the victims' shoes attached to the concrete. Standing in this exact spot, looking across the river to the picturesque Buda side is both heartbreaking and inspiring.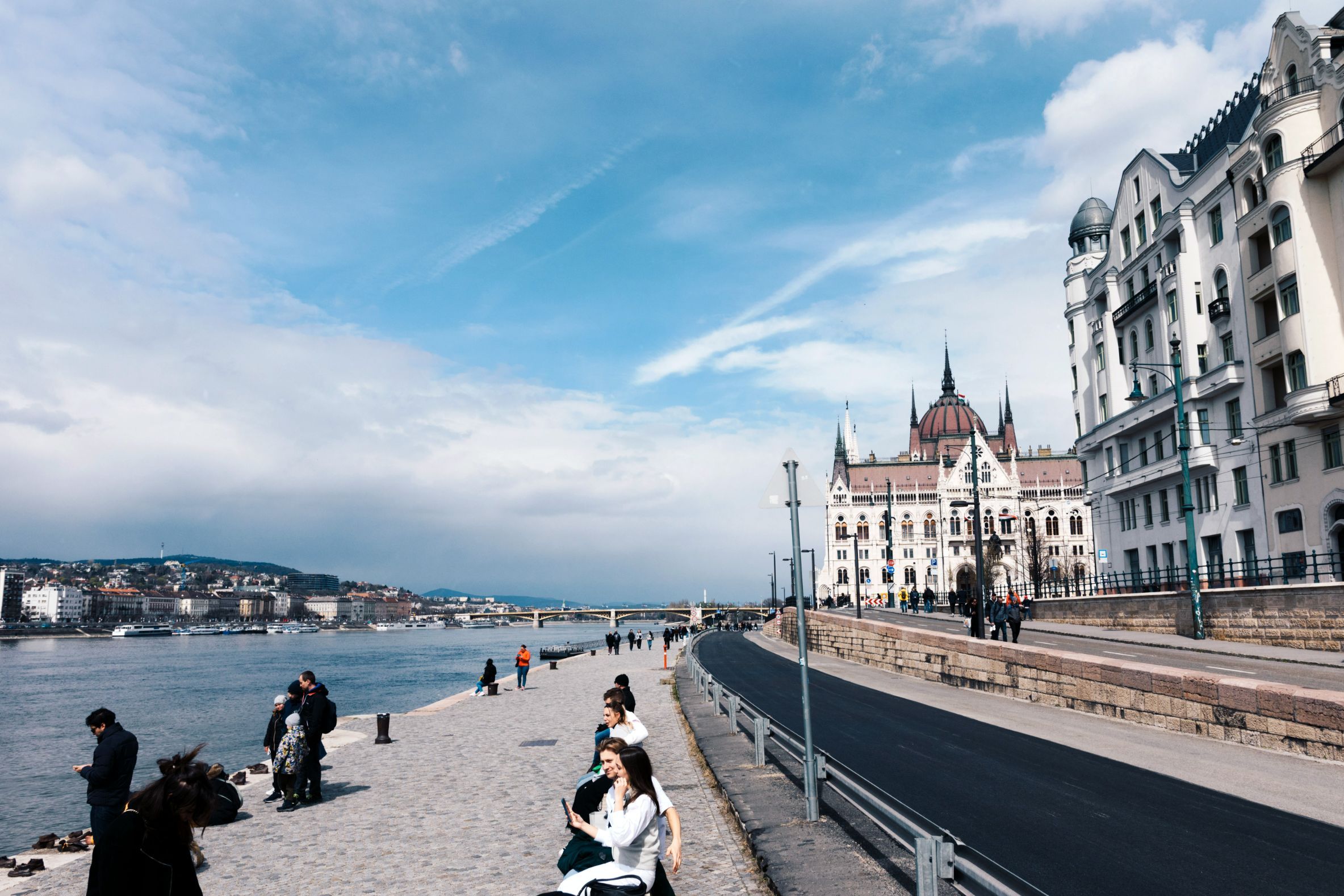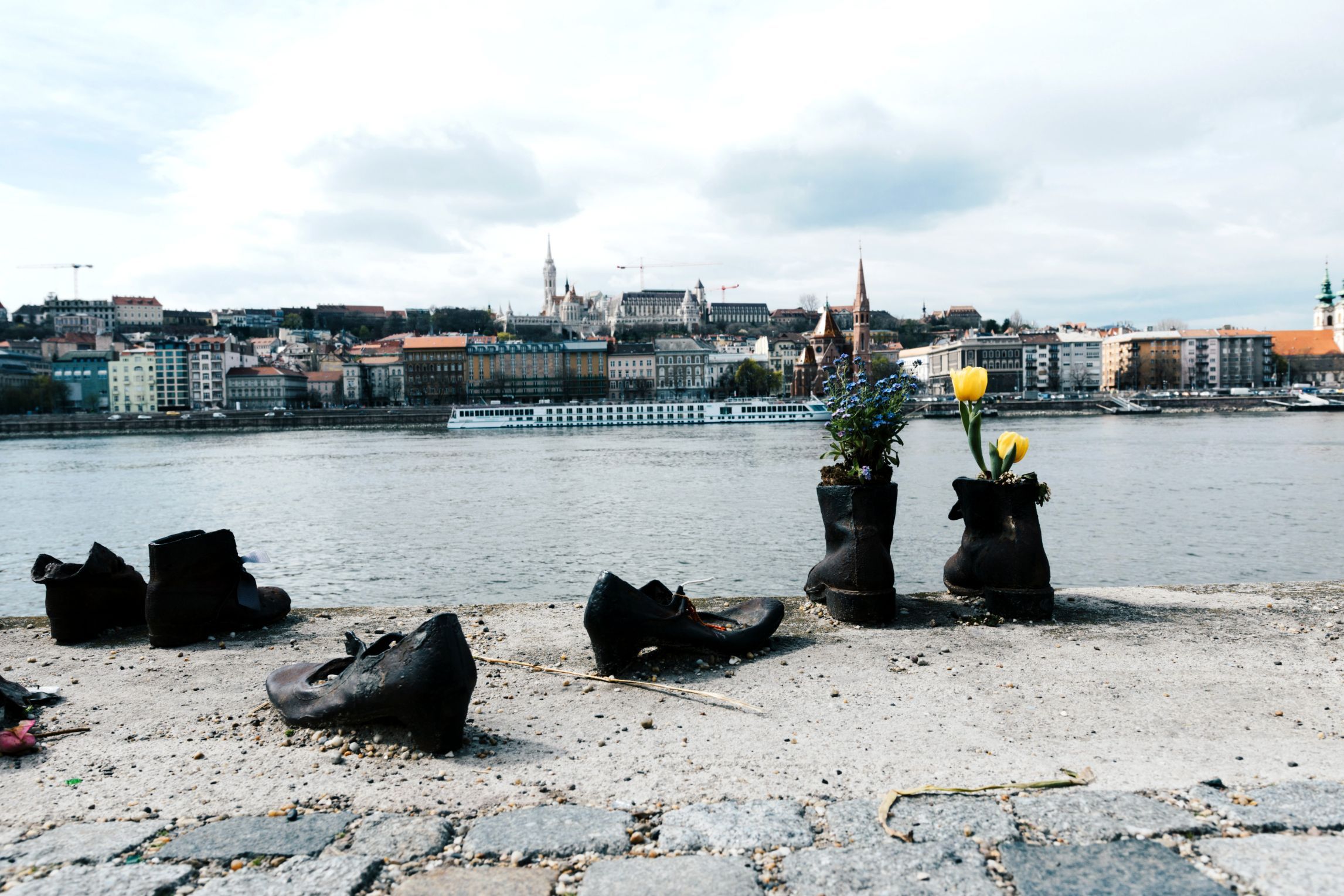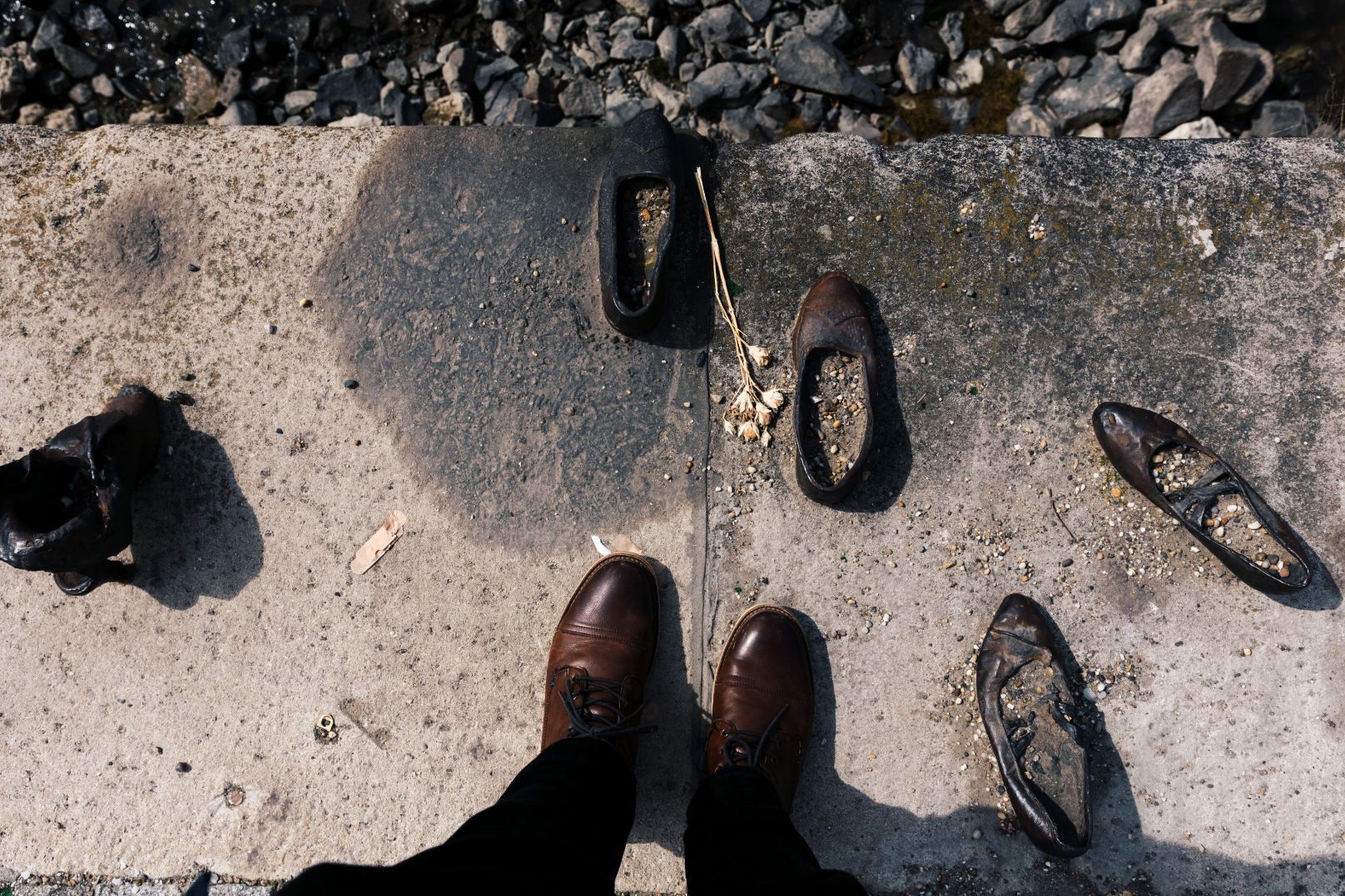 After a bit more exploring the city, including a hike up to the Gerard of Csanád Monument which provides a great view of the city, we headed back to our hotel to get our bags, send a few postcards, and have the concierge call us a cab to the airport to begin our journey back to London.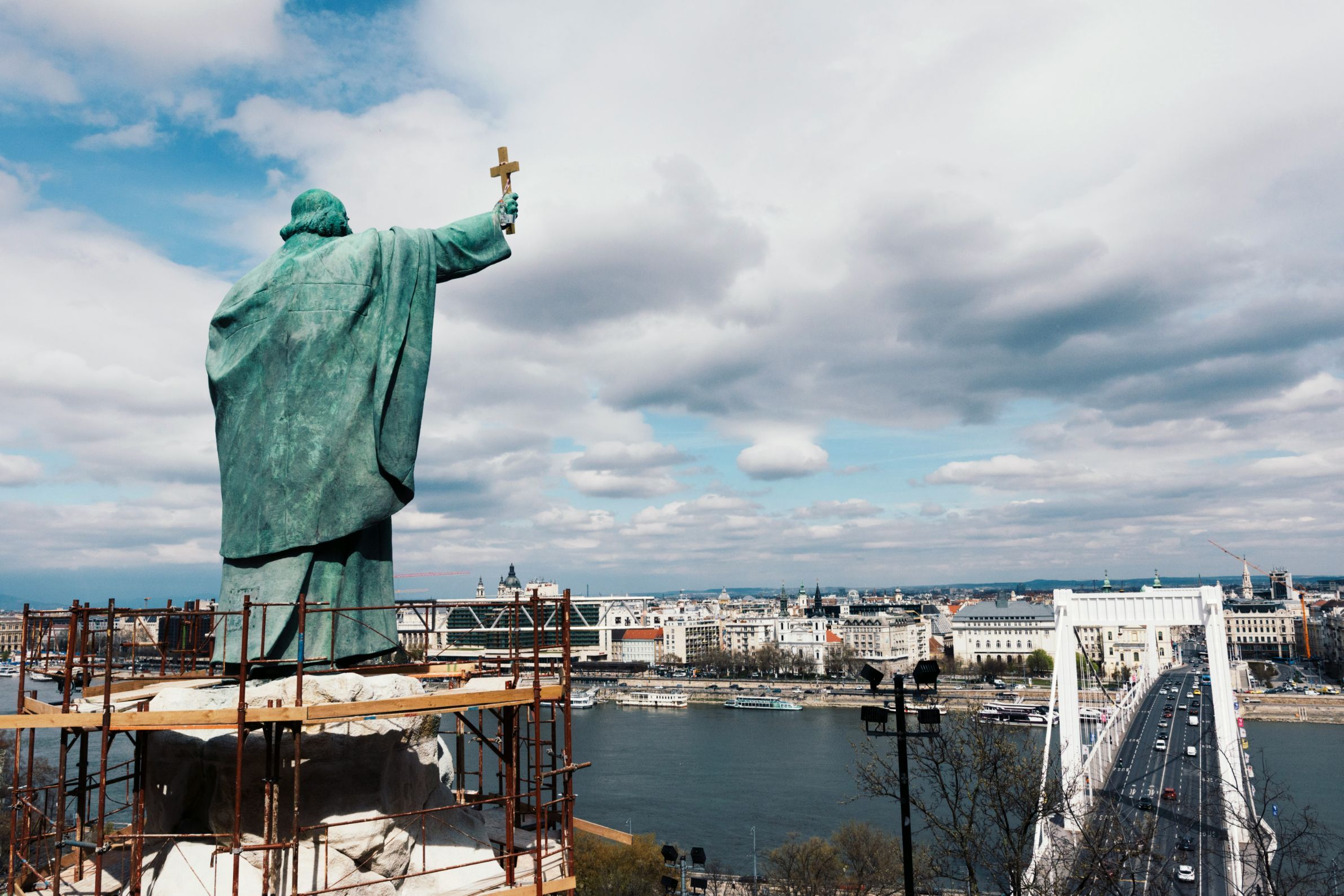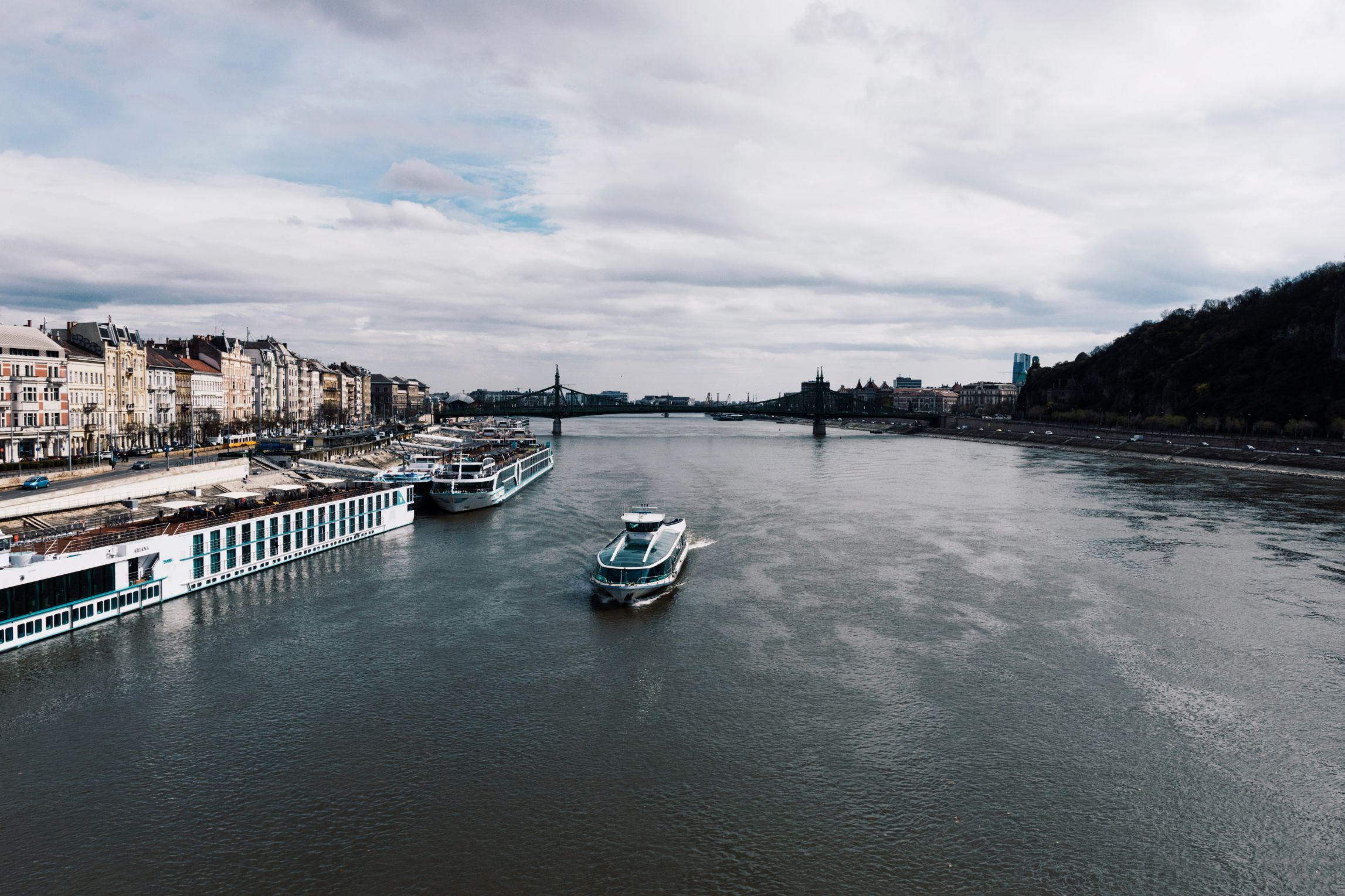 To say my time in Hungary was formative would be an understatement. Just three nights in Budapest was enough to make me think a lot more about our "Western" countries and contrast them with Hungary and its neighbours, the "Eastern" countries. The amazing sights, tastes, and feels of Budapest, paired with the laidback warmth of its people, were a nice break from a purely western American lifestyle. Its location at the crossroads of the Eastern and Western worlds provides a very unique experience for those looking to get out of their bubble and get into a different part of the global gradient that we refer to as culture and ethnicity. On top of this, it's got all the traits of a perfect vacation getaway. It's relaxing, but not boring; beautiful, but not fake; foreign, but not uncomfortable. With the affordable travel options from most of the UK and EU, as well as the buying power of other western currencies, it's an absolute no-brainer for anyone looking to slip away from the slog of daily life for a bit. Just book the ticket and don't overthink things. If you can't have a good time in Budapest, then you can't have a good time anywhere.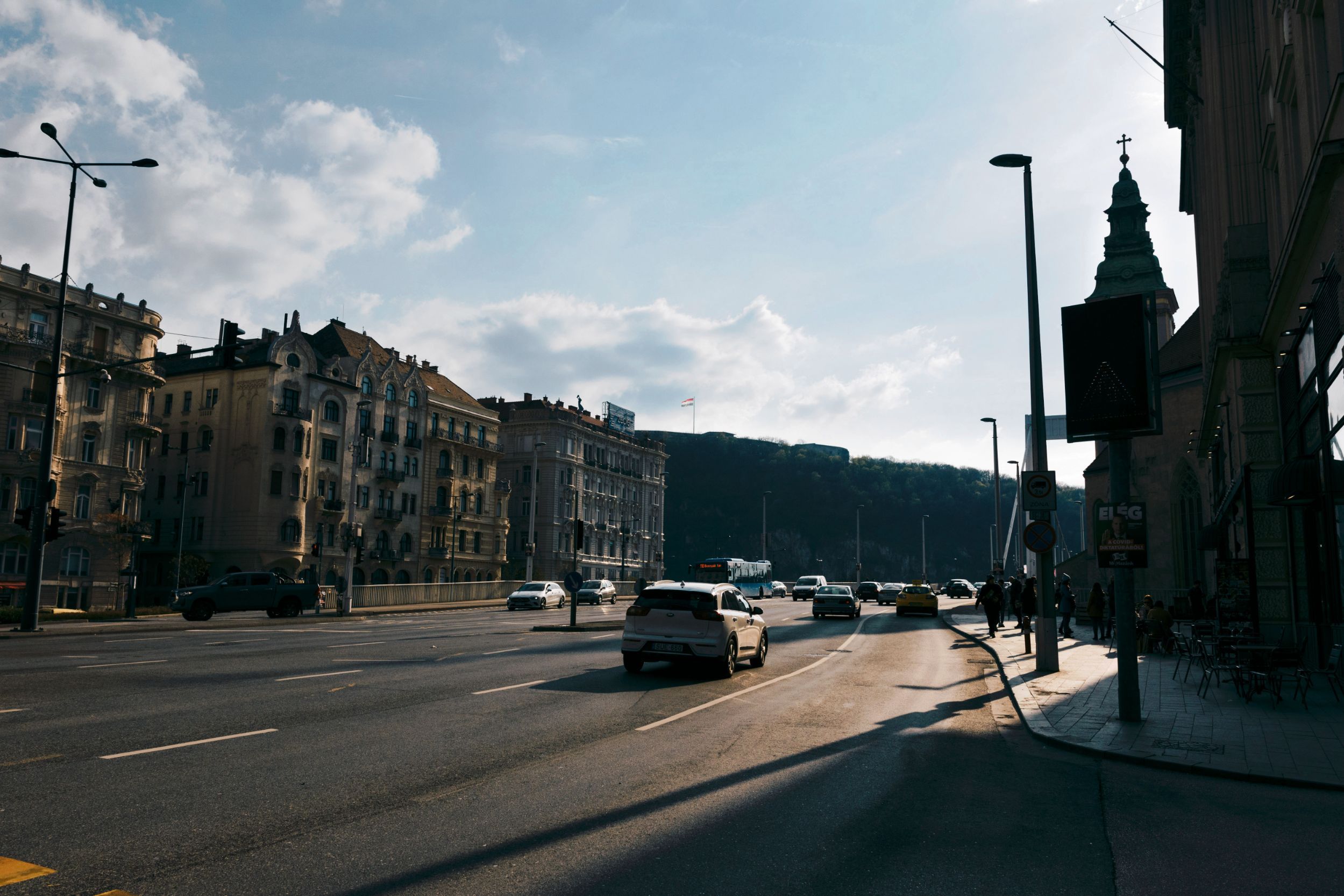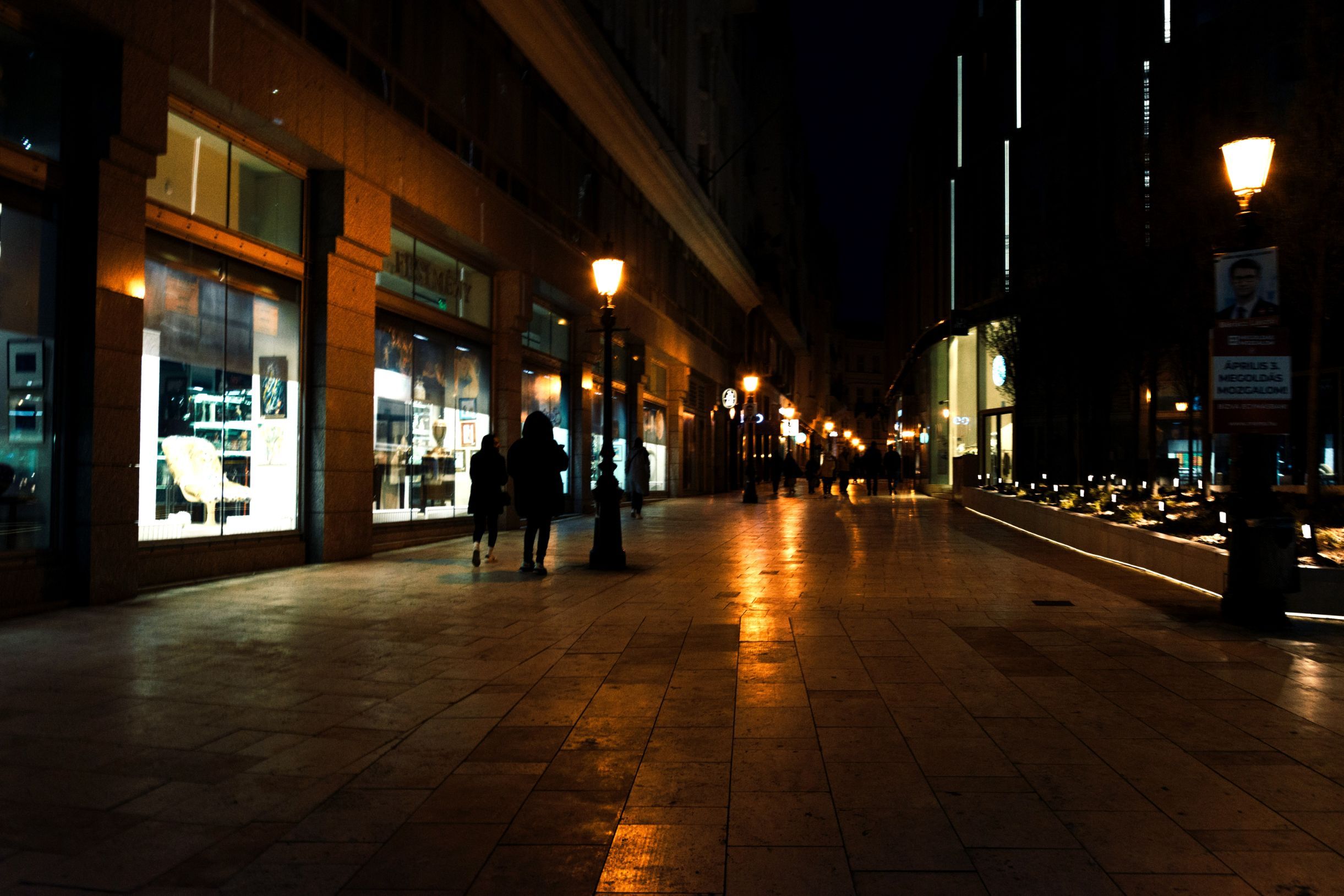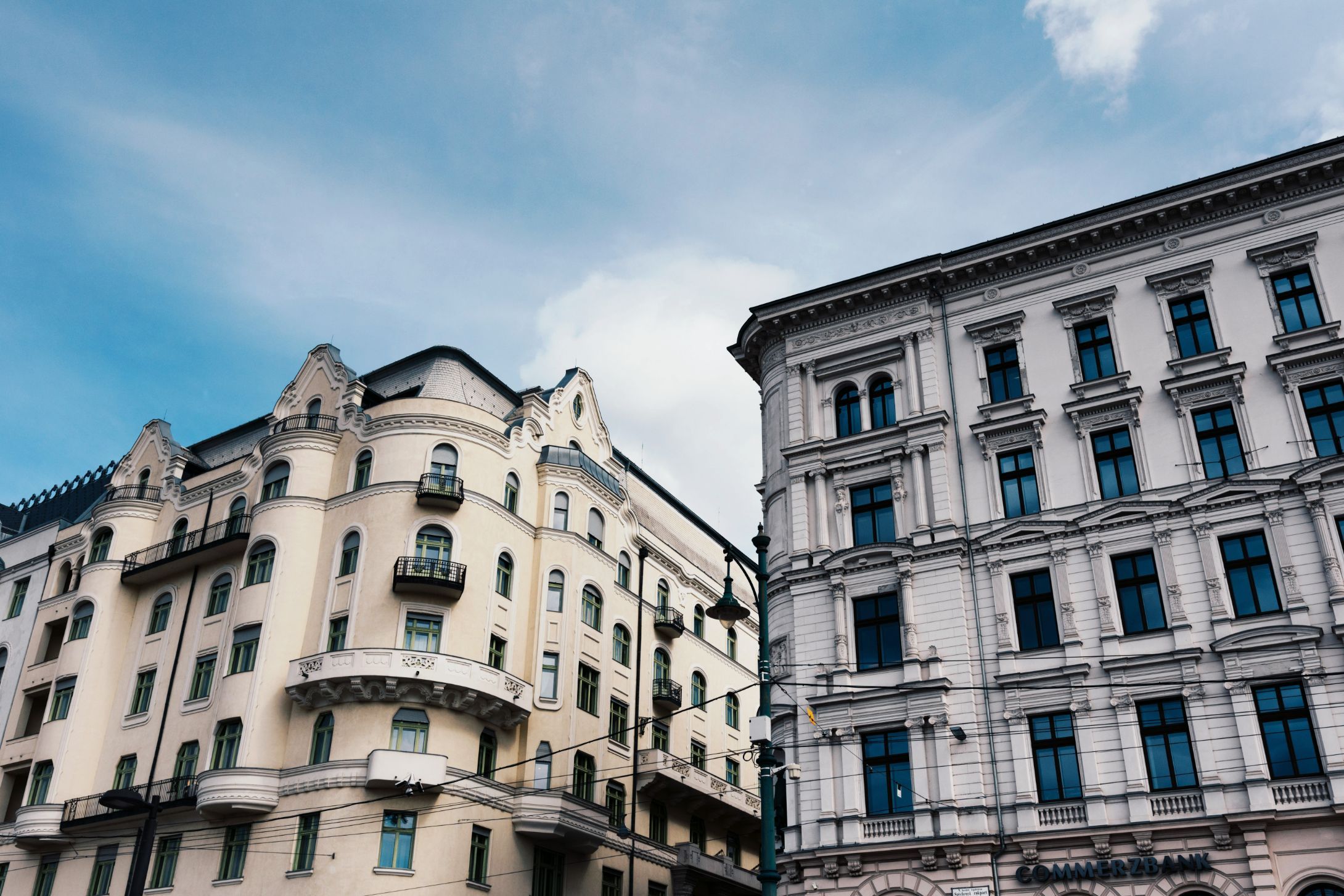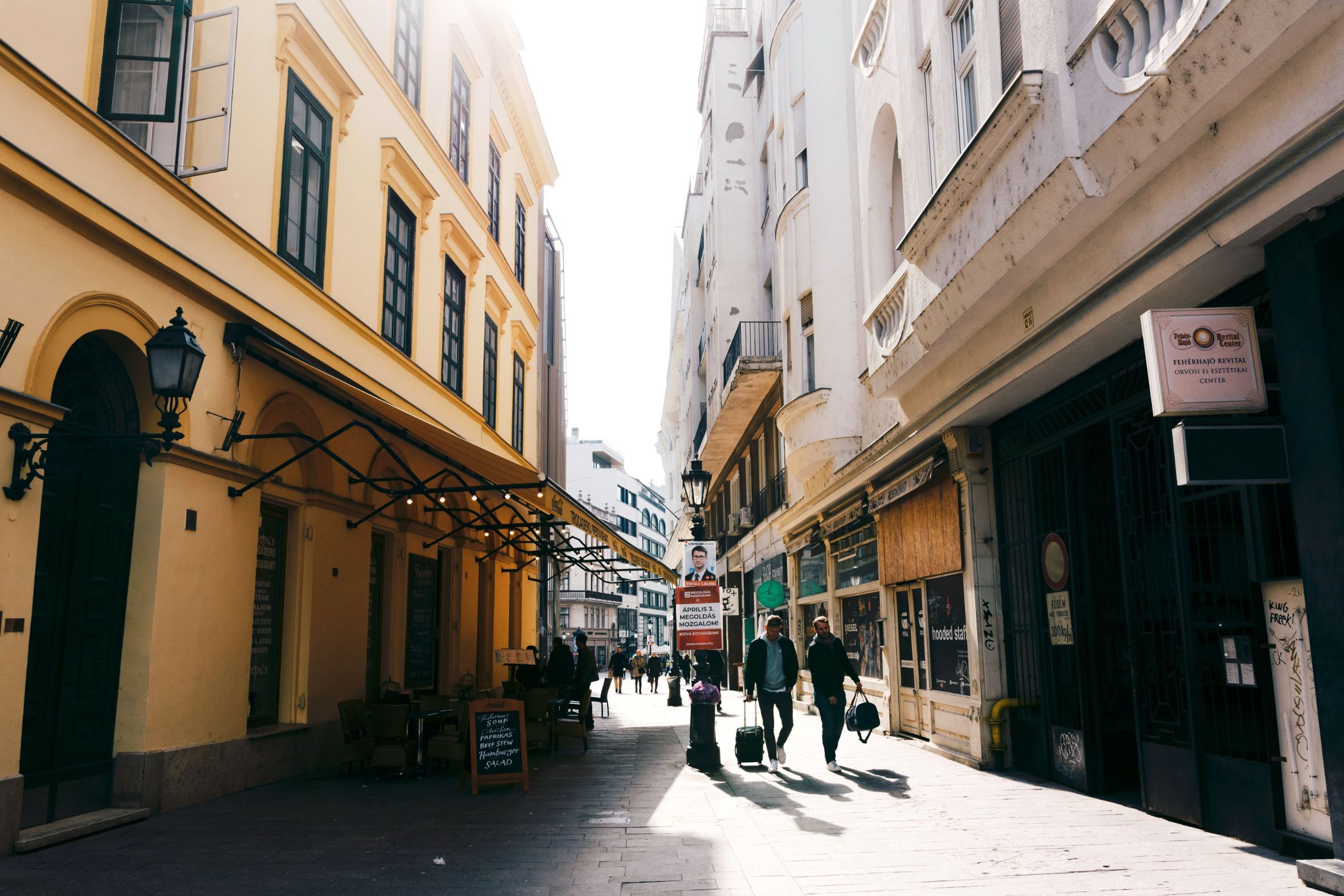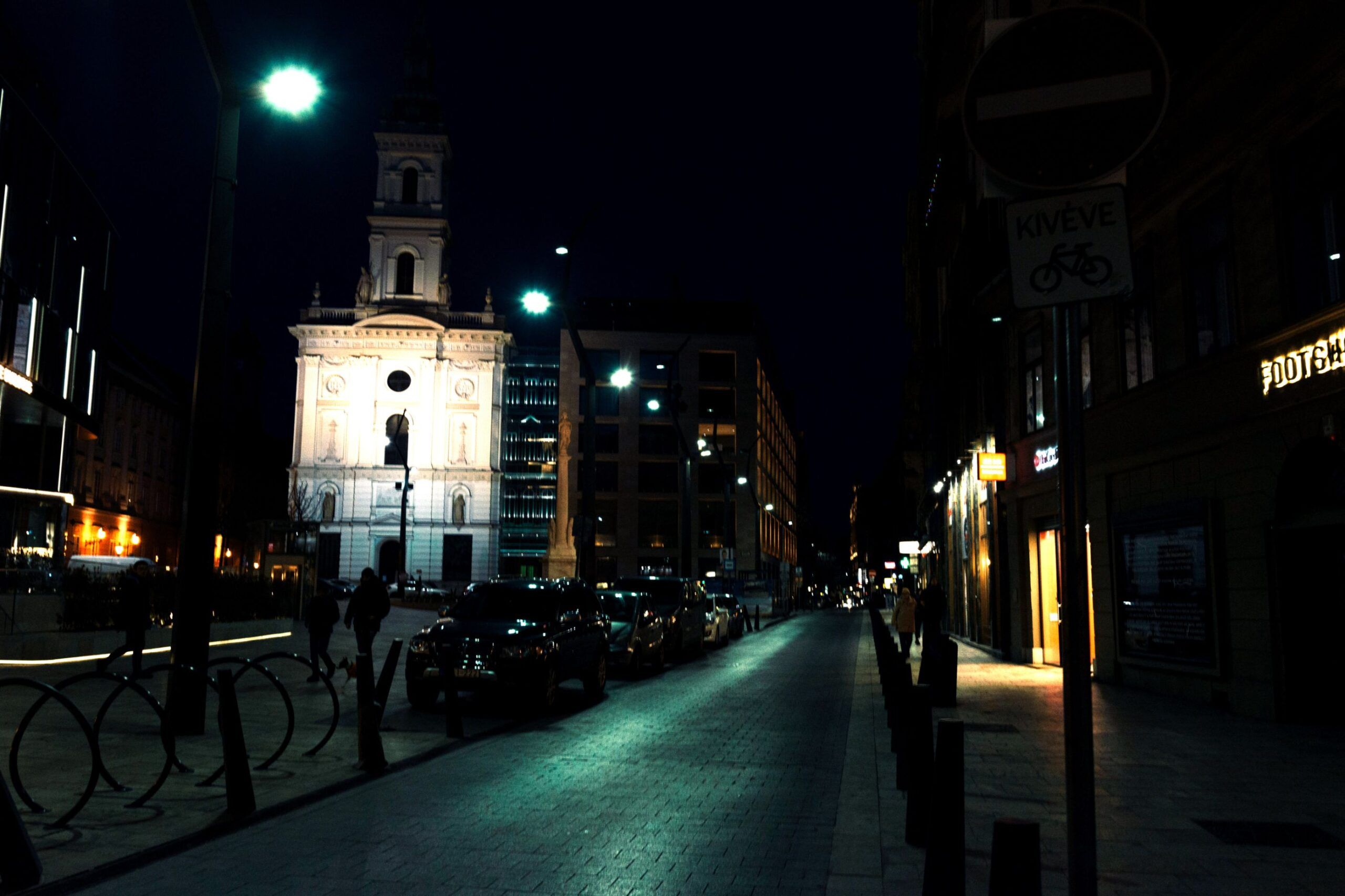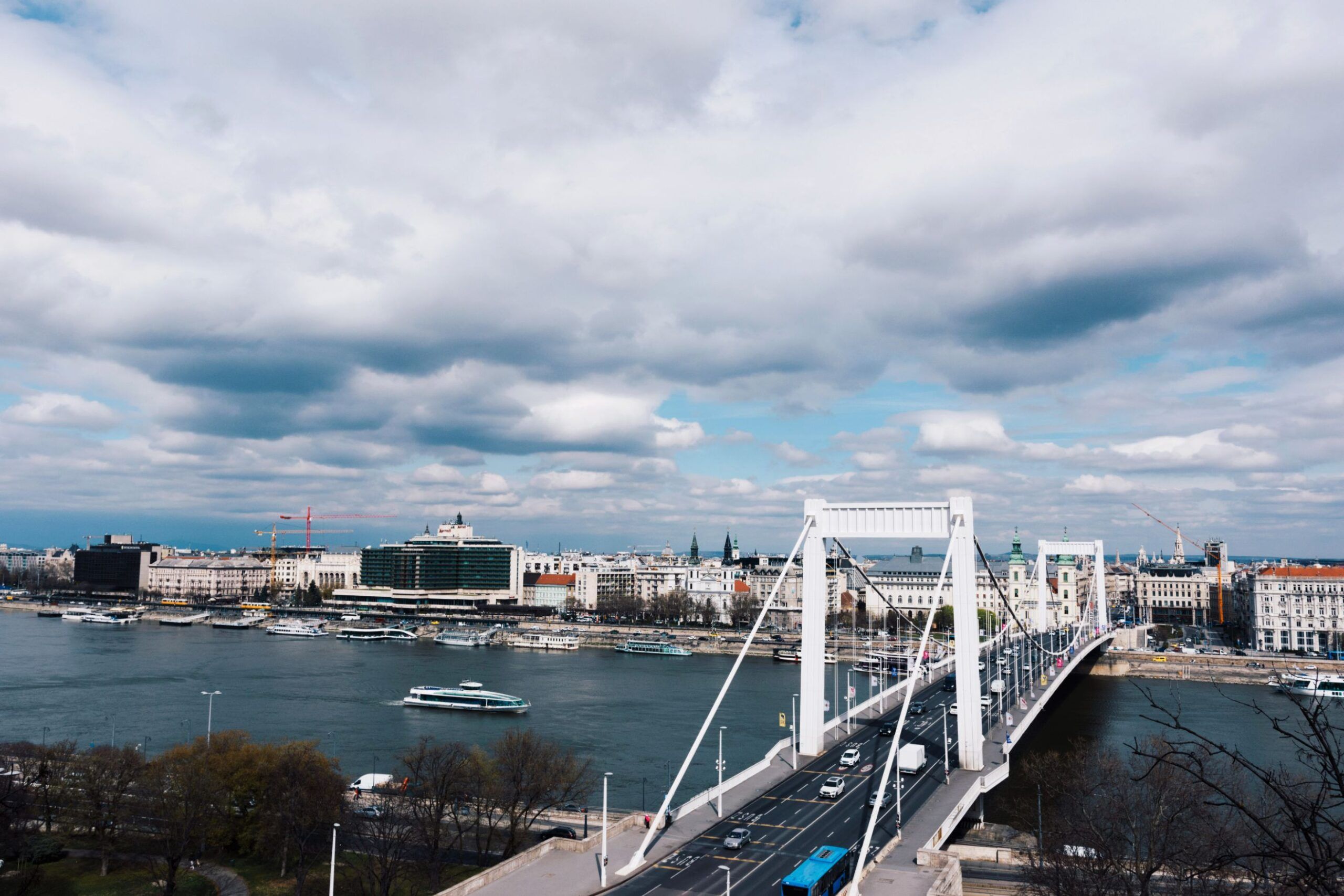 Photos and words by Andy Gorel