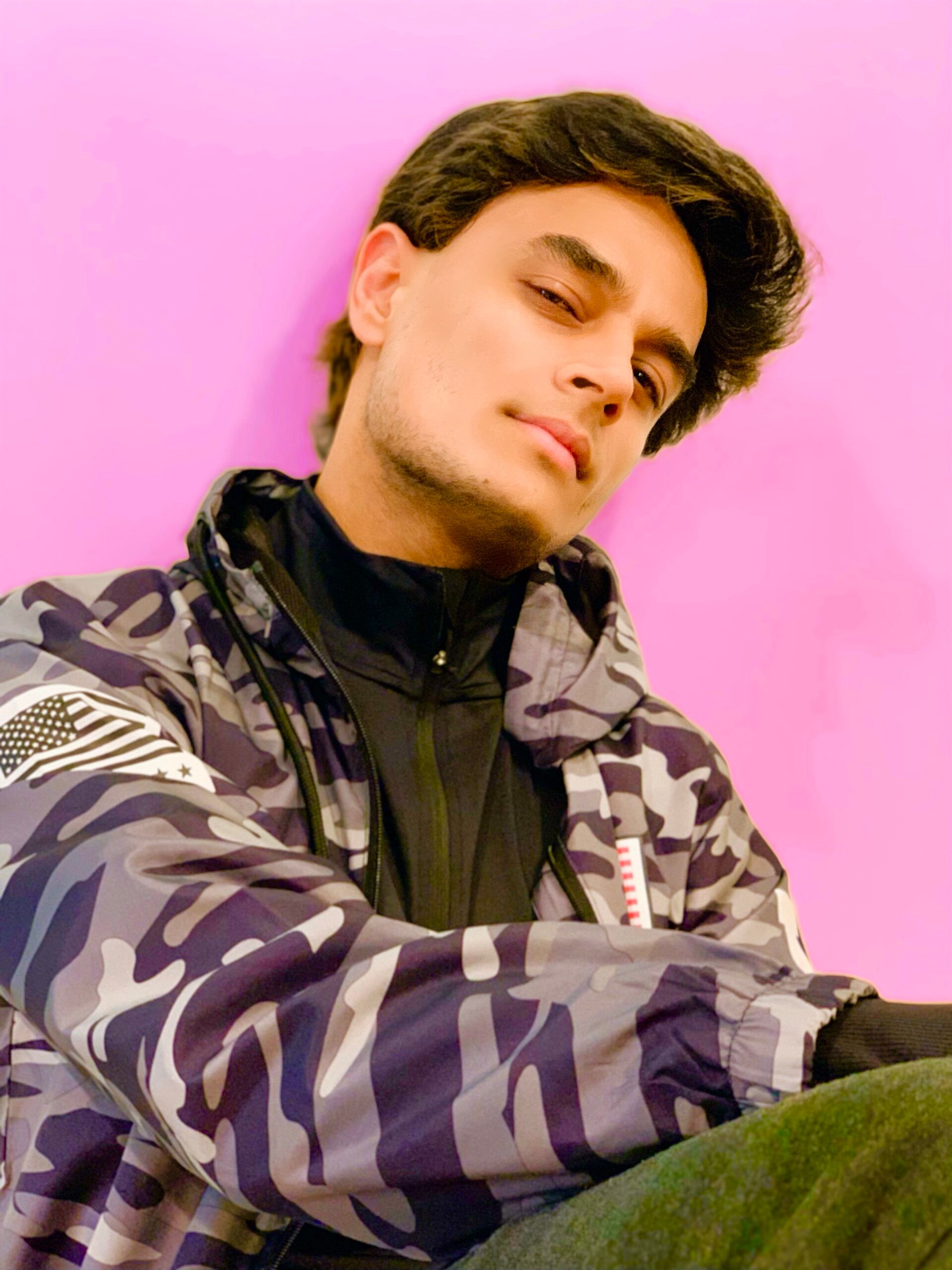 A-Zal
New York-based pop singer A-Zal has established himself as a talent capable of transcending boundaries across the global music scene with his mix of soulful vocals, melodic instrumentation and thoughtful song writing. 
Having made his mark as an Indian-origin talent who broke into the American pop music scene, A-Zal has been in the limelight for a large part of his musical journey with his experience as a film composer, with soundtracks being featured in Marvel Studios' Loki and Ms. Marvel, as well as in Bollywood. 
With a luscious musicality that was nurtured by the vibrant British pop culture, A-Zal has developed an artistry that brings diverse influences and his transcontinental experiences together in a way that's intimate yet resonant with audiences worldwide.
A passionate talent known for his bold career moves, A-Zal steps into a new era as he showcases his musical prowess outside of composing settings on his single Movie Script, with its blend of funky vibes, infectious rhythms, catchy hooks, and contemporary pop-laden melodies unveils a part of A-Zal's craft and the story of his life that has remained unexplored so far. 
In conversation with 1883, A-Zal dives into how his extensive film composing career has shaped his individual musicianship, the inspiration behind Movie Script, and its self-directed music video and about taking risks in his career, among much more. 
Your single Movie Script marks a new chapter in your career, showcasing your distinct artistry beyond what you've done so far. What sparked the inspiration for the track?
It all started with my deep admiration for Ed Sheeran's Perfect. I felt his story through his songs and I wanted to get my story out to my listeners through my songs. Film music restricted me to tell my own story and bring my voice to the world. I wanted to write a record which tells the story of my life. And, it had to start with a song which defines my belief on how life should be lived. Hence, I named it Movie Script, as I fervently believe that life should be experienced as if it were a cinematic masterpiece. My own life has been filled with excitement, cinematic moments, and enchantment, and I am profoundly grateful to the universe for orchestrating it in such a way. This concept remained crystal clear in my mind, and all that remained was to cultivate the right ambiance and energy in the production and song writing process.
Can you delve into the self-directed music video for the track and the making of it as well? 
To me, a music video is a natural extension of the song itself. I find that I can convey the narrative much more effectively when I have the right visuals to complement it. To bring to life the vision I had in my mind, I made the bold decision to try my hand at directing. Having been part of numerous movies, on film sets and having a background as a film composer, I had a solid understanding of the art of filmmaking, which was a significant advantage. However, I didn't want to create just another run-of-the-mill music video. It had to be distinctive and offer my listeners a cinematic experience. My goal was to transport them into my world, and that was the biggest challenge. 
The entire process of crafting the music video spanned approximately four months, and in the end, it proved to be a flawless manifestation of my creative vision.
How would you describe the sound you've crafted for yourself with Movie Script and anything that's yet to come? 
I was clear that my sound is going to be radio friendly. Something that should click right from the first 10 seconds of the song. My record will be a mix of commercial pop and some singer-songwriter style tracks, and it will carry a unique sonic identity so my audience can relate to it as my song. I really don't follow any particular structure or formula while I write my songs. Sometimes, it may just start with a banging chorus and the verse follows. It's what I feel for the song and how I'd want my audience to feel. My second song is going to be a totally different song to Movie Script and it can surprise some of my audience! I don't want them to get the expected. I'd rather have some surprises for them.
How has your impressive career in film composing influenced your individual musicality? What elements of that part of your musical journey have you infused into your new era?
Film composing and collaborating with Hollywood powerhouses like Marvel Studios have had a big impact on my musicality, primarily by equipping me with the ability to deliver top notch music production which can stand strong with the best artists in the world. I frequently say that when you collaborate with Marvel, you need to work like a Marvel! You're held to the highest standards imaginable. There's no room for anything less than excellence, and this mindset has wired my brain to consistently produce a solid song. Through this experience, I acquired the skill of critically assessing my own compositions and predicting their potential performance. I also gained insights into how each element of my production should make a resounding statement. This transformative journey has honed my entire song writing and production process.
Was it challenging moving from composing for others to crafting your niche. Take us through the transition in your career? 
Not at all. In fact, it was easier. I am no longer writing to a script or a brief. Here, I am the brief itself and I know my story better than anyone else. As a film composer, I often liked to dive deep into understanding the characters and also their backdrops which are not even shown in the films. A lot of script writers will write a detailed character backdrop as part of the character brief. This helped me to write the themes for the characters. I have to say that I am more critical about it though. This is a direct representation and extension of myself, and I want to make sure it is right in every aspect. This transition was a big risk as I was doing quite well with film scoring and landed up with amazing projects such as Marvel's Loki, Ms. Marvel, The Twilight Zone, NCIS:Los Angeles and Netflix's Resort to Love. But, I truly believe that the biggest risk that you can take in life is by not taking a risk at all. And, this risk has somewhere already started rewarding me as Movie Script has started charting in the USA Mediabase Activator Charts in just it's second week of release. The song made it to the 62nd position in its third week and this is a significant milestone for any independent artist who is not backed by a top record label.
What impact have your Indian roots and your British upbringing had on your music style and taste? 
While my Indian musical training doesn't play a dominant role in my album, my upbringing in London introduced me to the world of British pop music, which became the foundation of my musical taste. These influences ingrained themselves in my mind and became an integral part of my musical DNA. It's as if they flow through my veins, shaping my musical identity. My strong connection with my British audience stems from the formative years I spent in London during my childhood.
You're quite brave with your choices when it comes to trying new things and breaking a set mould in your career. What advice would you give a rising artist who hopes to do the same?
The biggest risk that you can take in life is by not taking any risk at all. So, back yourself and go for it. But, if you are not prepared to go through a grind of 10 years of sustained effort and perseverance, then it's better to just keep music as a passion. The key word here is 'sustained'. You need to be laser focused for a sustained period of time. When you enter a set mould in your career, it's time to ask yourself a question whether everything is okay or have you stagnated?
I would also tell them to believe in the most ridiculous thoughts their minds can think of. If you feel you want to play in Wembley Stadium or have the largest concert gathering at Metlife Stadium, you actually can do it one day. You get those thoughts because the universe wants that for you. All pop stars were just normal kids like anyone else, but what set them apart was the sustained efforts they put in their music. Trust me, a decade of hard work can make you look like an overnight star.
Lastly, passion without skill is a perfect recipe for disaster. Hone your skills every day!
Are there any genres or styles you'd like to experiment with in the future? 
I haven't thought about that yet as I am a believer that you should not experiment with your sound beyond a point. I have seen big bands fail when they changed their sound beyond a point. My sound is pop and most of my tracks will have the same soundscape.
Looking ahead, what's on your bucket list for your music career? 
On my bucket list, I've set my sights on winning 10 Grammy Awards and performing to a packed MetLife Stadium. That's a part of the bigger dream!
If you had to pick one song from any artist that makes the perfect soundtrack for your life and journey what would it be and why?
Without a moment's hesitation, it would have to be Perfect by Ed Sheeran. That song not only altered the course of my life but also encapsulates its essence. I couldn't have wished for anything more to make my life complete. I deliberately chose this path, and I cherish it for what it is. My journey has been full of bold decisions, such as leaving a well-paying corporate role with KPMG, migrating to the USA, leaving behind the glamour and success of Bollywood, and starting afresh to leave a mark in Hollywood. Ironically, I rarely describe anything as perfect, but rather as a pursuit. Much like happiness, perfection is a continuous journey, something we all strive for.
Movie Script is out now, follow A-Zal via @azalmusic
Interview Malvika Padin