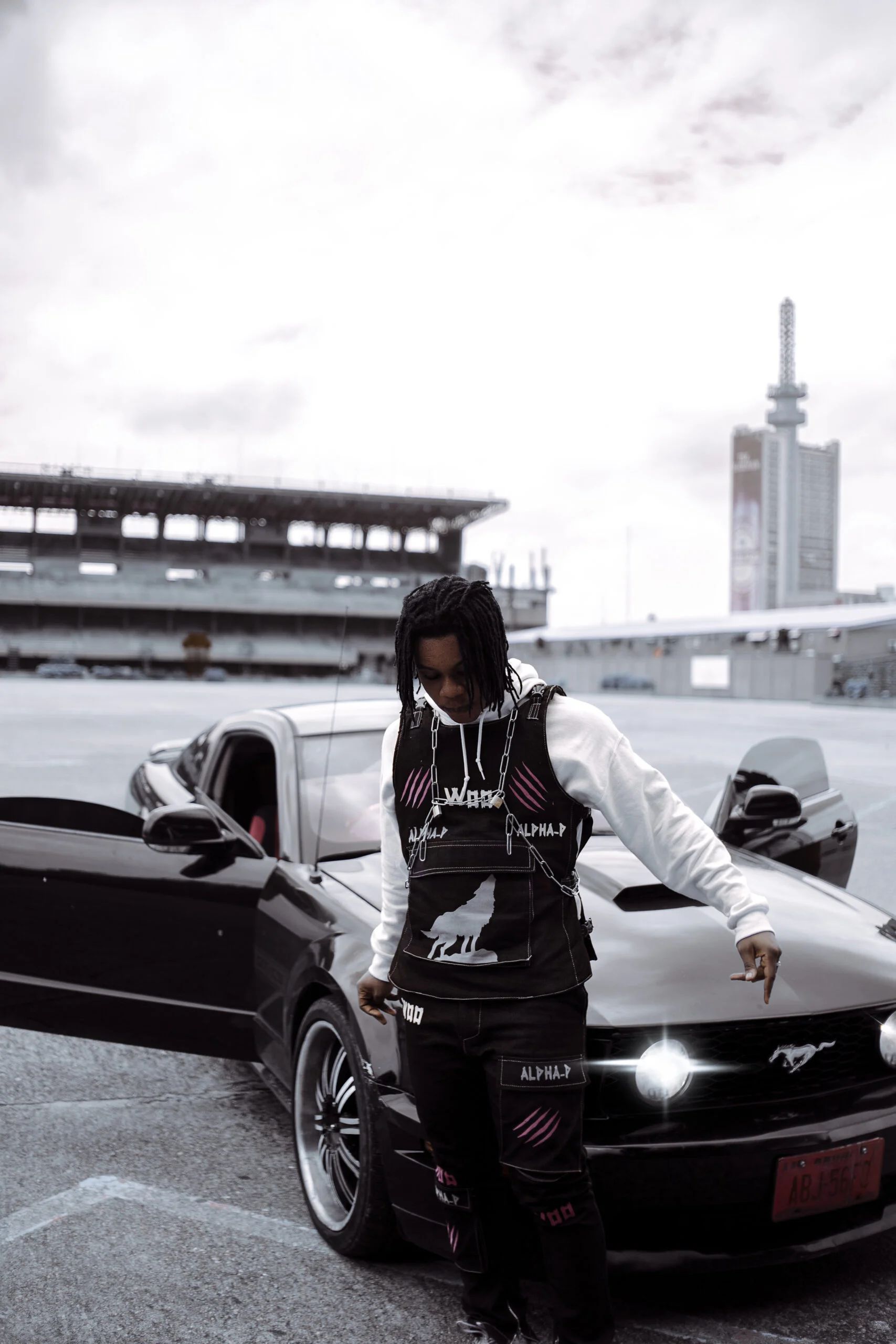 Alpha P
Alpha P is confident that he'll become "one of the biggest artists this world has ever seen."
He's also determined to make afrobeats the world's number one music genre.  
This all might sound overly ambitious until you consider the staggering success that the 18-year-old Nigerian singer-songwriter and rapper has achieved in the past year alone. One year ago, almost to the day, Alpha P––né Princewill Emmanuel––dropped his genre-blending debut EP (King of the Wolves, featuring hit single "Paloma") to rave reviews and a rabid fanbase. Since then, the talented teen has put out another hit ("Quarantine"), released a series of chorus visualizer videos, collaborated with South African artist and record producer Tellaman, penned a poignant protest anthem against SARS brutality, and recorded his second EP, Wolves & Mustangs, Vol. 1, which dropped today. In honor of Alpha P's new release, 1883 talked to the leader of the pack, who got candid about topics ranging from his relationship with God to how we can end police violence and why the world needs to cherish African music.
When did you become passionate about songwriting and performing, and how did you break into the industry? I know that, at age 16 , you moved alone to Lagos, where you began making music with a set of twins…
Music has always been a part of me but I decided to take my music career seriously when I was about 11 years old. I started writing songs and performing in my church back home and that helped me build up my confidence in taking it to the next level.
Yeah I moved to Lagos when I was 16, to work on myself and I initially stayed with my close friends Blair & Clint (DNA twins) before I met my manager, Jaybreeze, and got my deal with Universal Music. I came to discover my true sound because at the time I had so many ideas but I just needed the direction to channel them through and I'll say I got it when I moved to Lagos.
Why do you call yourself "Alpha P" and your fans members of the "pack"? How are wolves significant to your work, fandom, and/or life?
Honestly I'll say the name came from my spirit, I needed a name as a young kid rapping in church and I prayed about it and randomly it came to me the same day my pastor in church was preaching about God being the alpha and omega, so it means Alpha P represents the beginning of a new sound, a new experience and a new source of inspiration. My fans are the pack because I'm the Alpha and with them I'm stronger than any beast in the jungle. I'm addicted to wolf-related things, it's always been a part of me and it really helped me shape my image.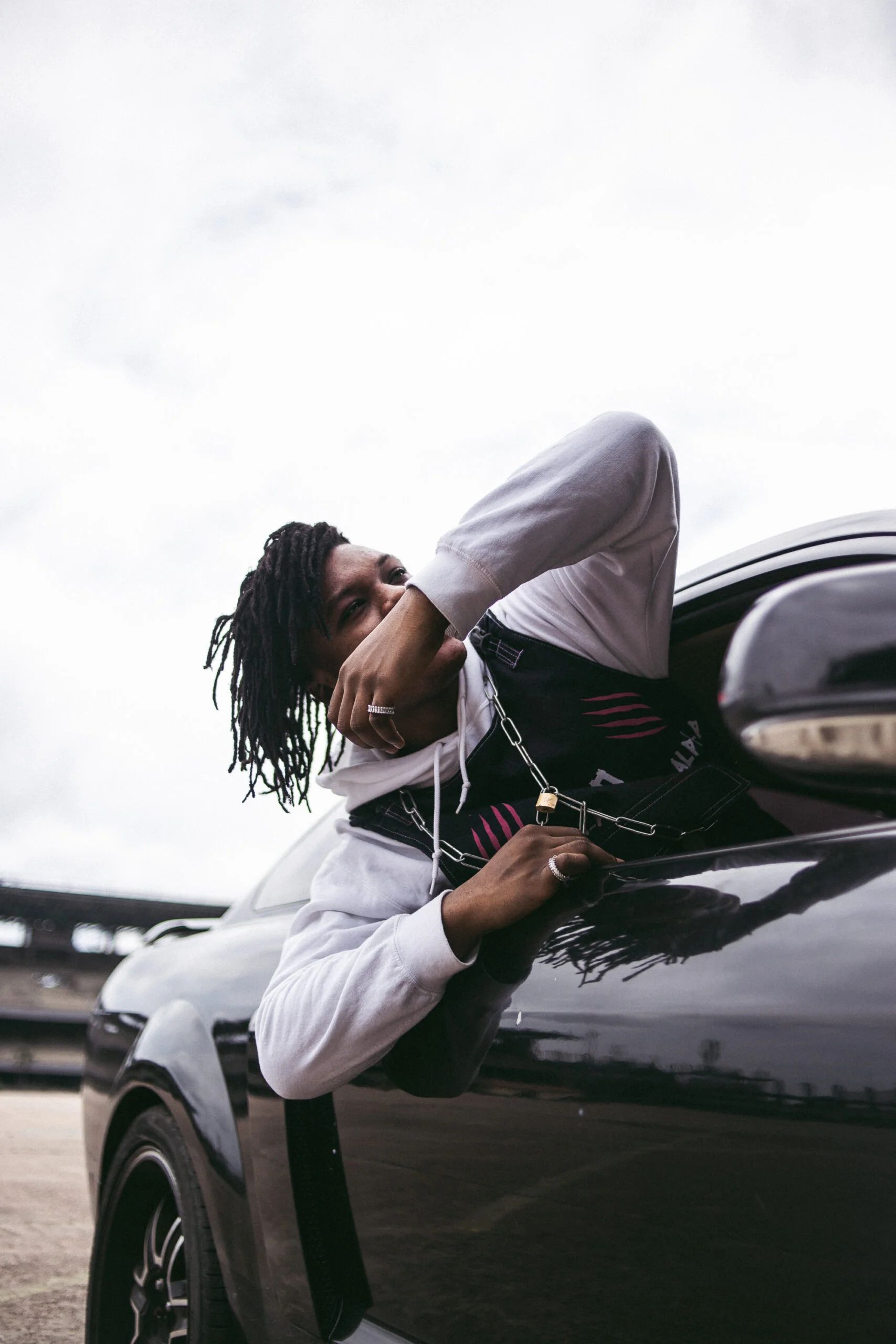 Speaking of your "pack," I understand that they are the reason behind your highly successful single, Quarantine, released in September. You originally dropped the song on Instagram as just a verse, and your pack's response was so overwhelming that they persuaded you to transform "Quarantine" into a single! Can you speak to your relationship with your fans and how they inspired not only Quarantine but also your new EP, Wolves & Mustangs, Vol. 1?
Yeah I really connect with my fans because they motivate me to keep pushing the vision and I listen to them most of the time and that's why we're putting out this project telling them that I listened when they demanded for complete versions of these freestyles.
Let's chat about some specific tracks from your new EP. On Pray, you sing "I'm gonna pray every day / I'm gonna pray all my days" and "I've got God on my brain / Jesus got me high." Can you talk about the role that religion and spirituality play in your life? When and why did you become a person of faith?
I was brought up in the church, my family is deeply rooted in the word of God and I'm really not a religious guy but a spiritual man.
Without God and direction from the Holy Spirit I wouldn't be here making the type of music I make and doing the things I do, so my relationship with God is the most important relationship I got. Been this way all my life.
Your EP is called Wolves & Mustangs, and you sing about Mustang cars on a track called Mustang ("My first car will be a mustang"). To you, what does a mustang car symbolize? Why did you decide to name the album after this particular track?
I'm in love with mustangs, that's my favorite car right now and it's been that way for as long as I can remember and it's gonna be the first car I purchase for sure. I named the project Wolves & Mustangs because these are my two favorite things right now.
You released your debut EP, King of the Wolves, almost exactly one year ago. How have you grown as an artist and person in the last year, and how does your new EP reflect that?
King of the Wolves actually changed my life and I'm grateful to everyone on my team who worked hard to push out the sounds I created on that project. Since I dropped the EP, as an artist and a person I'll say that I've really evolved and so have the music I make. This Ep's purpose isn't to reflect that but to open the minds of my listeners to a whole new experience. I got a lot of bangers in the system and this is just an appetizer to quench the thirst of those that have been waiting for new music and to get them ready for what comes next.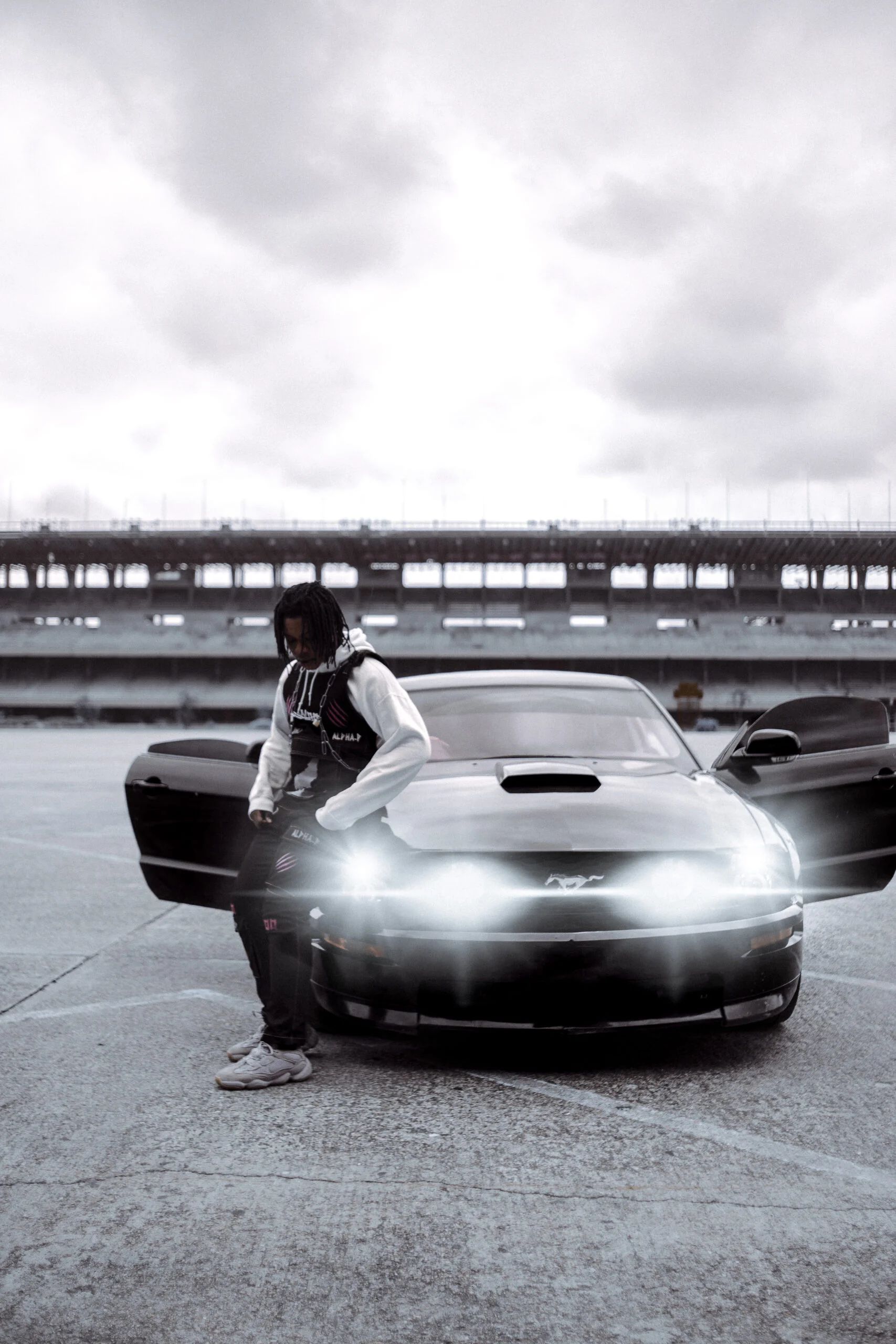 You've been outspoken against SARS brutality (SARS, or Special Anti-Robbery Squad, is Nigeria's police force), including writing a powerful protest song and posting the music video, which features footage of SARS protests, on Instagram TV. How, in your mind, do we end police brutality in Nigeria and throughout the world, including the U.S.?
Yeah it's been a really sad time around the world and I made that one minute track out of pain and what almost felt like depression because I felt really helpless because I couldn't do anything to change the situation so I had to use my voice. I think the police reforms should be taken very seriously because over here it's actually a joke. In Nigeria they need to properly screen these officers before they hand them guns and send them out to the streets. The government needs to increase the salaries of these officers to make them content and see no reason to bully young boys for their hard-earned money. They should be a proper justice system put in place to prosecute officers who abuse their power against citizens.
Why do you use your platform to fight for social justice?
I do that because I believe that's one of the reasons I was blessed with this platform and having a louder voice to help talk about these issues is key.
In a recent interview, you said that you hope to make afrobeats the world's number one music genre. Can you explain to readers why it is so important that afrobeats is universally understood, appreciated, and respected?
Music in general started from Africa and over the years the music coming out from here hasn't gotten the respect and appreciation that I feel it deserves. This is a new generation and we have a lot of warriors pushing this agenda of making afrobeats number 1. I'm really proud to be part of the movement and as you can see afrobeat is growing very fast all over the world.
On the topic of genre, your music is an impressive blend of not only afrobeats but also afro-trap, dancehall, R&B and more, and I understand that you enjoy studying music history. Who are some artists––of any age and gender, and from any part of the world––that inspire you?
My top 5 artist source of inspiration in form of artists are
Fela
Michael Jackson
Billie Eilish
Drake
Chronixx
Fans, interviewers, and critics alike appreciate your self-awareness, confidence, and wisdom, both in your art and everyday life…and you're only 18 years old! Where does your characteristic maturity come from?
I grew up with friends that were at least 3-4 years older than me so I never acted my age, even right now most of the people in my circle are almost 10 years older than me and I'm grateful that I'm around such people because this way I can tap in to their wisdom and learn from their experiences in life.
Relatedly, is it important for you to take moments where you allow yourself to be an average 18-year-old kid? What do these moments look like?
It hits me everyone once in a while that I'm actually 18 years old and I just laugh when it happens. I spend most of my time working on music, listening to music or planning for my future but I still take out time to play video games or play table tennis to feel normal lol.
Your EP is called Wolves & Mustangs, Vol. 1, which implies that there's at least one more volume on the way… Should your "pack" expect another volume soon and what, if anything, can you tell them about it?
Yeah with time there'll be more volumes but not in the near future, after this project I'm focusing my energy on other projects.
More broadly, what are your plans and/or goals for the next five years?
Honestly, I just wanna work harder and smarter and see my results. I want to be the best version of myself and break records that I set. I'm definitely going to be one of the biggest artists this world has ever seen and might ever see but I'm gonna let the hard work handle that.
Wolves & Mustangs, Vol. 1 is out now, follow Alpha P via @whoisalphap
Interview by Leah Cates