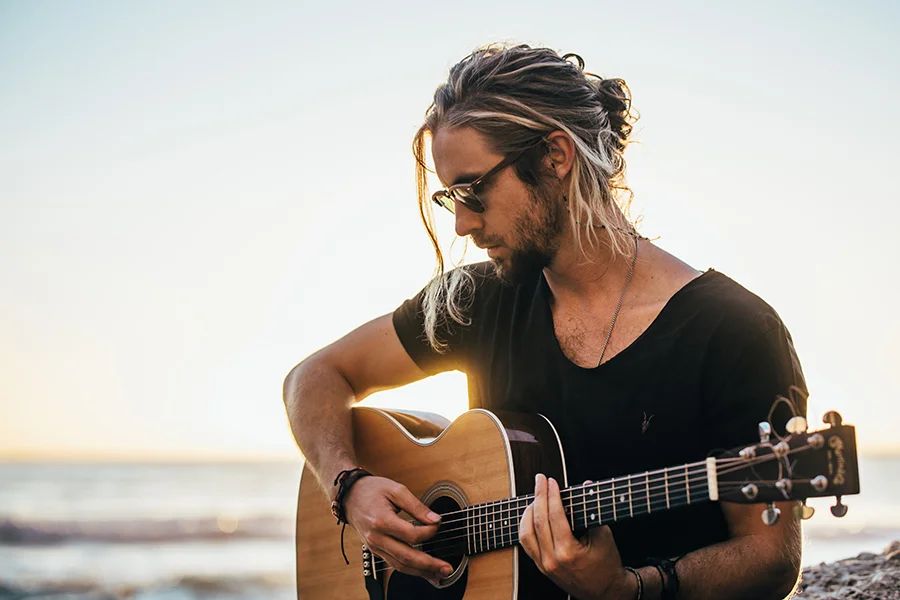 Jeremy Loops – 'Til I Find You – Video Premiere
Jeremy Loops is an exuberant singer with catchy, sing-along stories to share. In his first-ever self-directed music video, the impassioned artist puts his camera work to the test, and he succeeds with flying colors.
Vivid, bright, and joyous, with a reflecting, far-reaching feel, Loops' music video for 'Til I Found You is an uplifting celebration of life, and love. The first word that comes to mind is buoyant. This video is buoyant in every way.
With easy dance sequences in front of art-covered walls and pan-overs to the roaring sea, the video feels like a deep breath and will have you up on your feet, too, wanting to be part of the fun. There's an overarching storyline of searching, without fear, for true love, and the storyline here plays into that, with two of the dancers finding each other in the end.
'Til I Find You is a bright, beckoning light of a song, and the music video makes for a great companion. It's an exultant film-like reel that truly shows off something special, whether it be the breezy, artful dance moves, the sun-laden shots, or Loops' high spirited jaunt through the colorful landscapes, this video is happiness personified. Whether they find the 'one' they're all searching for is inconsequential, as the journey to get there is really the best part.
Watch the exclusive video premiere of 'Til I Find You below. For more info on Jeremy visit www.jeremyloops.com