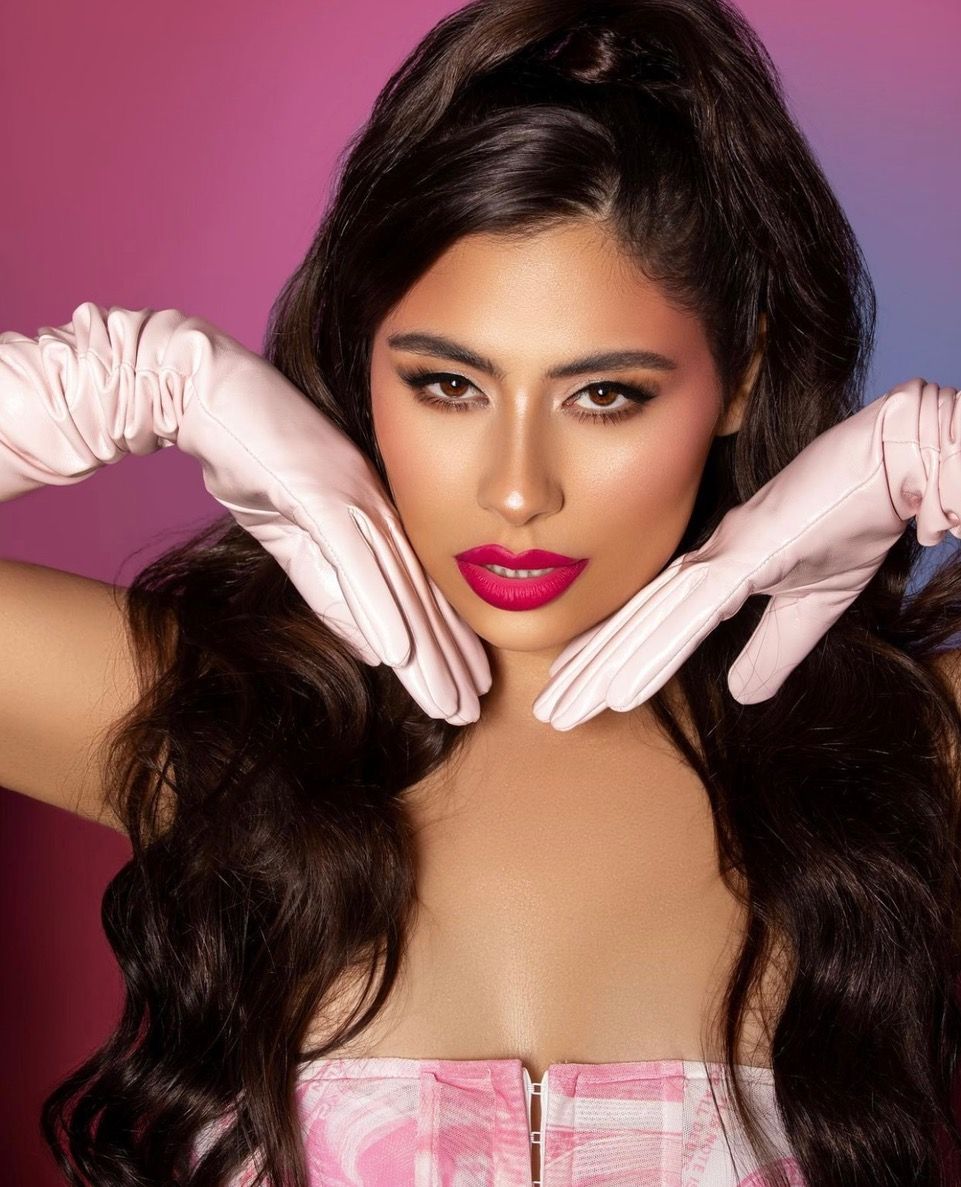 Alus
Clutch Your Pearls, Snatch That Wig!
Singer/songwriter/producer extraordinaire Alus is celebrating Pride month with bells, whistles, and some serious wig-snatching shenanigans. Her newly-released single, "Wig!", is a bass-inflected piece of ear candy featuring Cakes Da Killah, with an opening vocal sample from 'Canada's Drag Race' star Lemon. In tandem, the trio has created a head bobbing groove that'll be bumping out of speaker systems everywhere this summer.
The single boasts an equally seductive music video directed by burgeoning film maker Sally Tran, and choreographed by Omari Brown (Justin Bieber, Ashanti, Chris Brown). The cherry on top of these enticing visuals is the cameo appearance by Trans model and actress Yén Nguyen. Designed to embody the energy behind the colloquialism of "Wig!", the video's choreography and cinematography evoke confidence, sass and unapologetic freedom in the form of a one-take shot on 16 mm film.
Motivated by a personal mission to uplift and empower women, Alus has roots in a talented music-led lineage; her grandmother was a renowned violinist who performed with Frank Sinatra's Rat Pack. Notwithstanding, Alus is a classically trained pianist and guitarist who's been emphatically endorsed by Nicki Minaj, Big Sean and Steve Rifkind. Bossed-up lyrics aside, the singer has carved an impressive stage presence for herself, co-starring in scene-stealing performances at Madison Square Garden, SXSW and Nassau Coliseum.
On the eve of this month's global Pride-parade filled weekend, Alus conversed with 1883 about channeling her "inner bad bitch" to bring "Wig" to life, cultivating her on-stage alter egos, and her very personal way of honoring the LGBTQ+ community this Pride month.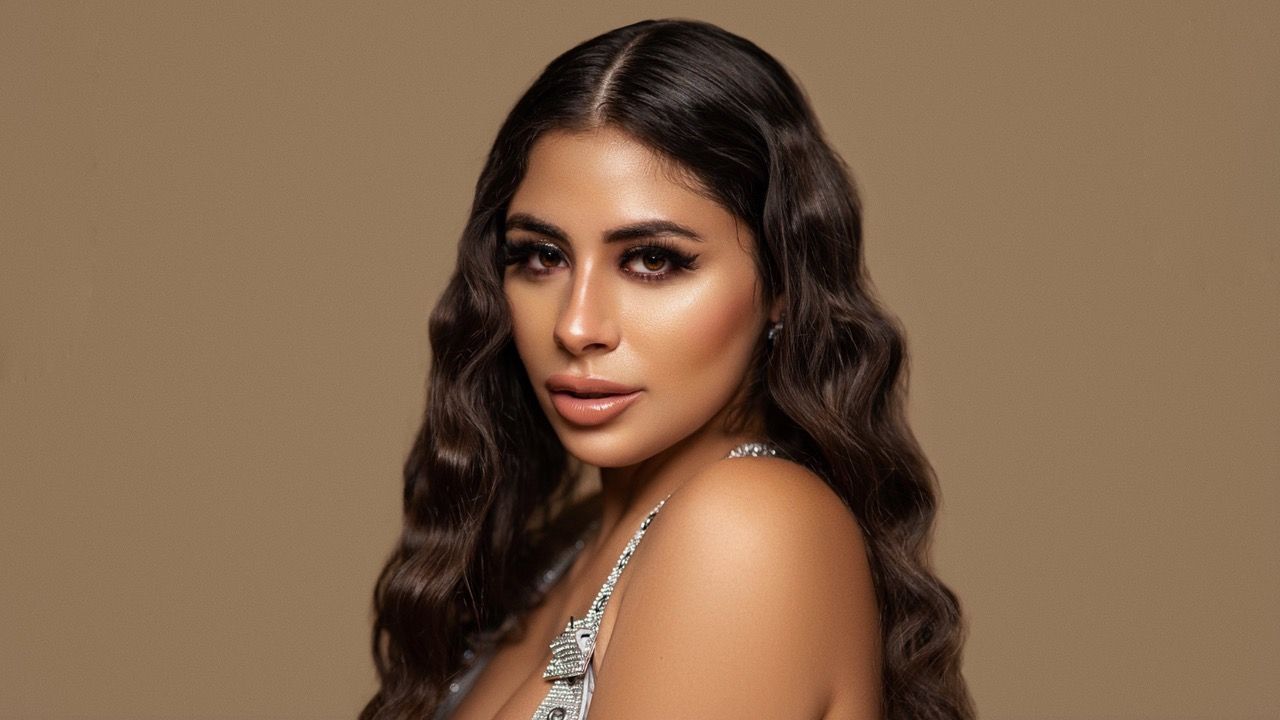 Bass overtones and lyrical bravado make "Wig" a very seductive track. Musically, what were your influences in crafting the sound for "Wig"? 
"Wig" to me is a carefree anthem of self expression. When I heard the track it really brought out my inner bad bitch and I just felt like using my voice as an instrument in the track itself… that's why you hear me vocalizing so many adlibs in between the lyrics. I wanted to channel the confident energy of someone who's unapologetic and here to make a statement. I'm heavily influenced by strong women in pop music who make a statement.. Madonna, Britney Spears, Rihanna. That's what "Wig" feels like to me.
Who's idea was it to include the vocal sample from 'Canada's Drag Race' star Lemon? It adds a kind of magnetic appeal to the track. 
I actually reached out to Lemon myself and asked her to be a part of "Wig". I got on a call with her and explained how I'm already a fan of hers and thought she'd be a beautiful addition to "Wig". I was sort of vocal producing her through text and giving her tips and ideas for how the vocal can be delivered. When she sent me the perfect recording for the song, it was [chefs kiss]!
When I hear the song, I picture it being played at high volume at a brunch party spot in New York City during the Pride Parade. When you're producing/writing— particularly this song— did you envision a place or scenario where the track would be playing?
Whenever I have a final song done, I usually envision the music video! I'm thinking of choreo, wardrobe, lighting, etc. My mind is constantly running with new ideas for visuals because to me, a visual is where the record comes to life.
How did this collaboration with you and Cakes Da Killa come about?
The director for the music video suggested that I add someone on the record who is an appropriate feature in honor of Pride Month. After discovering Cakes and doing a deep dive into his catalog, I knew he was the perfect fit for Wig. He has genuine talent and is an incredible lyricist. I sent him a message and asked him if he would be a part of Wig and the rest is history!
Are you involved with any PRIDE month celebrations this year? I'd love to see you perform "Wig" atop a PRIDE parade float!
In previous years I was performing on any Pride festival stages that I could, but with Covid still out there, this summer isn't as fruitful as the others! With the world slowly opening back up, you should see me snatchin wigs on stages for 2022!
You worked with Sally Tran for the "Wig" music video. As visual-orientated/enthused as you are, how involved in the creative process were you for the music video?
I love to be involved in every video I create. Usually I play the role of director, producer, and everything else in between especially because when you are independent you usually do not have those resources readily available. For this music video, it was a different scenario though because upon meeting Sally she had already had those resources readily available. I happily took the backseat on this one and let Sally take the lead because I loved the vision she had for "Wig". When she told me her idea, she mentioned it would be really interesting to see a one-take of choreography all shot on the film and I was all for it. Shooting on film alone is something I've always wanted to do for a video especially because I am such a film junkie and love Tarantino films. I was involved in the choreography and of course the the way I look, I actually did my own make up for this video (we had a last minute cancellation from our make up artist who tested positive for Covid before the shoot). Overall it was such a great experience to really take the backseat and let Sally let her vision come to life and I love the final product.
What would you identify as a distinct ALUS-ism within your videos/visuals?
The looks! I always love to construct very distinguishable looks that if someone were to recreate the outfit as a Halloween costume and you knew the original look from the video, then you would instantaneously recognize "that Alus look". Every look brings out a different mood which then gives me a different energy in my performance so I like to view the looks as characters. Everything from the color of hair to costume to the intricate details of accessories play an important part in the overall aesthetic of the character I like to create.
What would you say has been your most proud moment this PRIDE month?
I want to get involved in anyway that I can to help the LGBTQ+ community. I created an NFT that is an exclusive piece of art inspired by the Wig music video that only 10 people can purchase in the world. All of the proceeds are being donated to the Transgender Law Center. Giving back is one of the best feelings you can have and it truly makes me proud. Make sure you check out the NFTs here: https://opensea.io/accounts/Alus
How would you say the song evokes the spirit of pride— not so much limited to its association with LGBTQ+ Pride month, but in the wholistic actualisation of pride, as it impacts and supports how one shows up in life day by day?
"Wig" is not only a song in specific for Pride Month but a song for life. It's a carefree anthem of self expression. You can express it during Pride Month but more importantly in any walk of life as it is a moment of freedom and confidence of being comfortable and proud to be who you are.
Watch the newly released video for Wig! below. Follow Alus via @alusoffical
Interview by Constance Victory