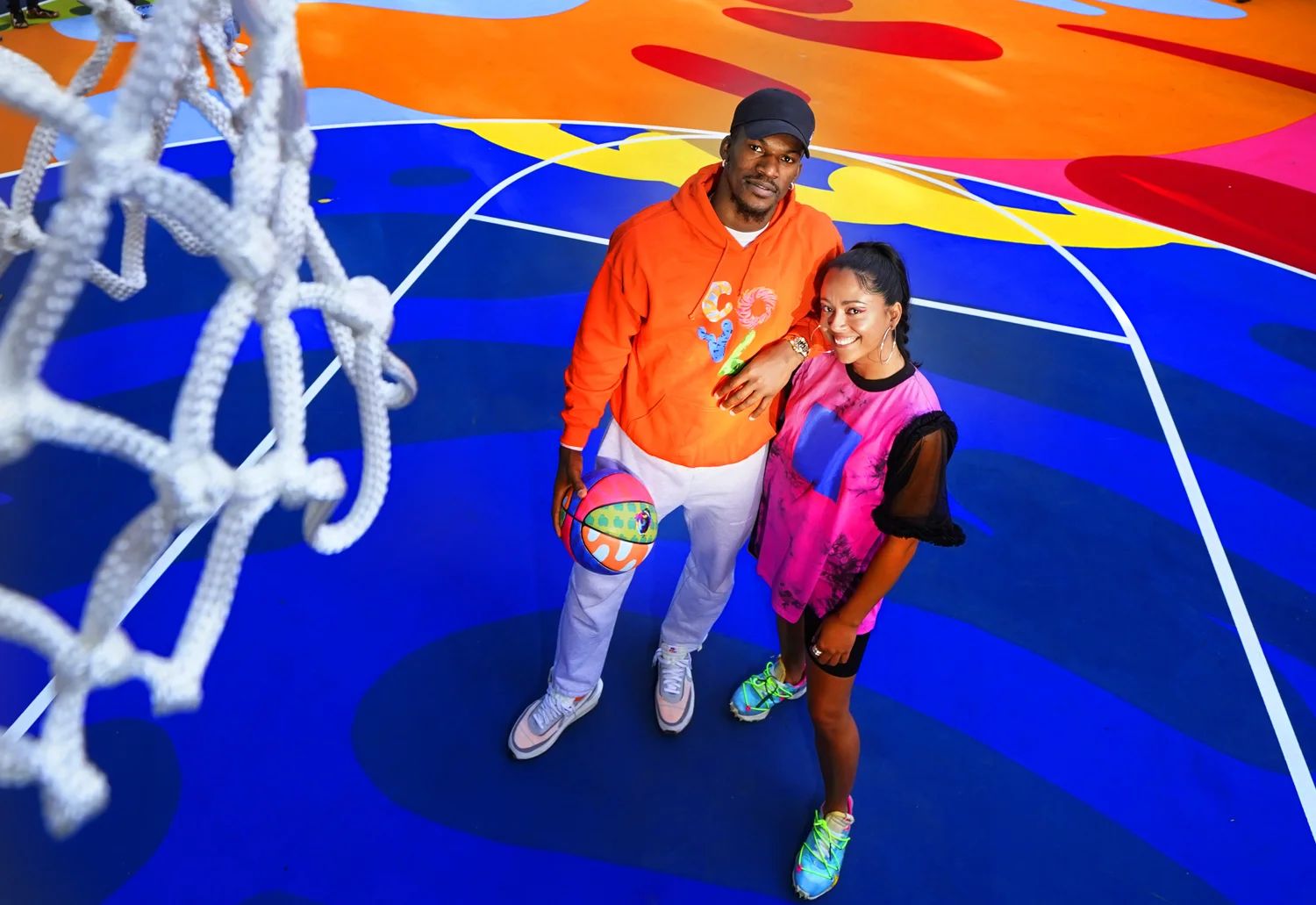 Art Meets Basketball For Jimmy Butler During Miami Art Basel
When it comes to Jimmy Butler, there is one thing we can agree on: the four-time NBA All-Star is a force to be reckoned with on and off the court.
His resume is nothing short of accolades, including four-time NBA All-Star, four-time NBA All-Defensive Team honouree and two-time All-NBA Team honouree. It's his passion for basketball that drives him, ingrained in his DNA, so it's only fitting Butler's first venture into Miami Art Basel is a purpose-driven partnership with Crown Royal Regal Apple and multimedia artist D'ana Nunez that includes refurbishing a basketball court for the community to enjoy.
The refurbished basketball court is nestled in the heart of Miami's Brickell neighbourhood, with the city's jaw-dropping skyline as its backdrop, where Nunez and Butler set out to honour the city's rich culture, vibrant art scene and celebrate the intersection of community. We sat down with Butler and Nunez who discuss the importance of giving back to the community via the arts and the inspiration behind the Royal Court.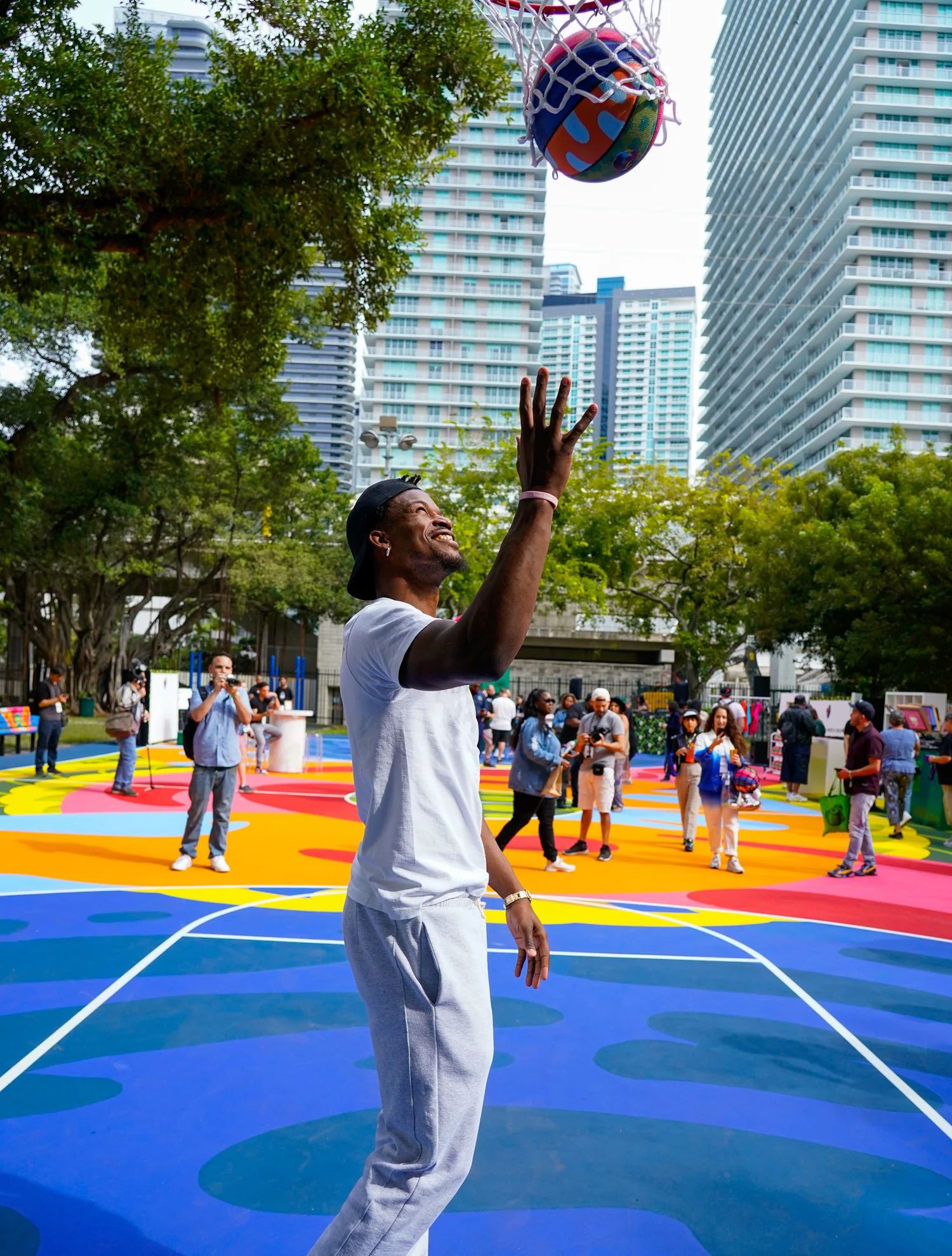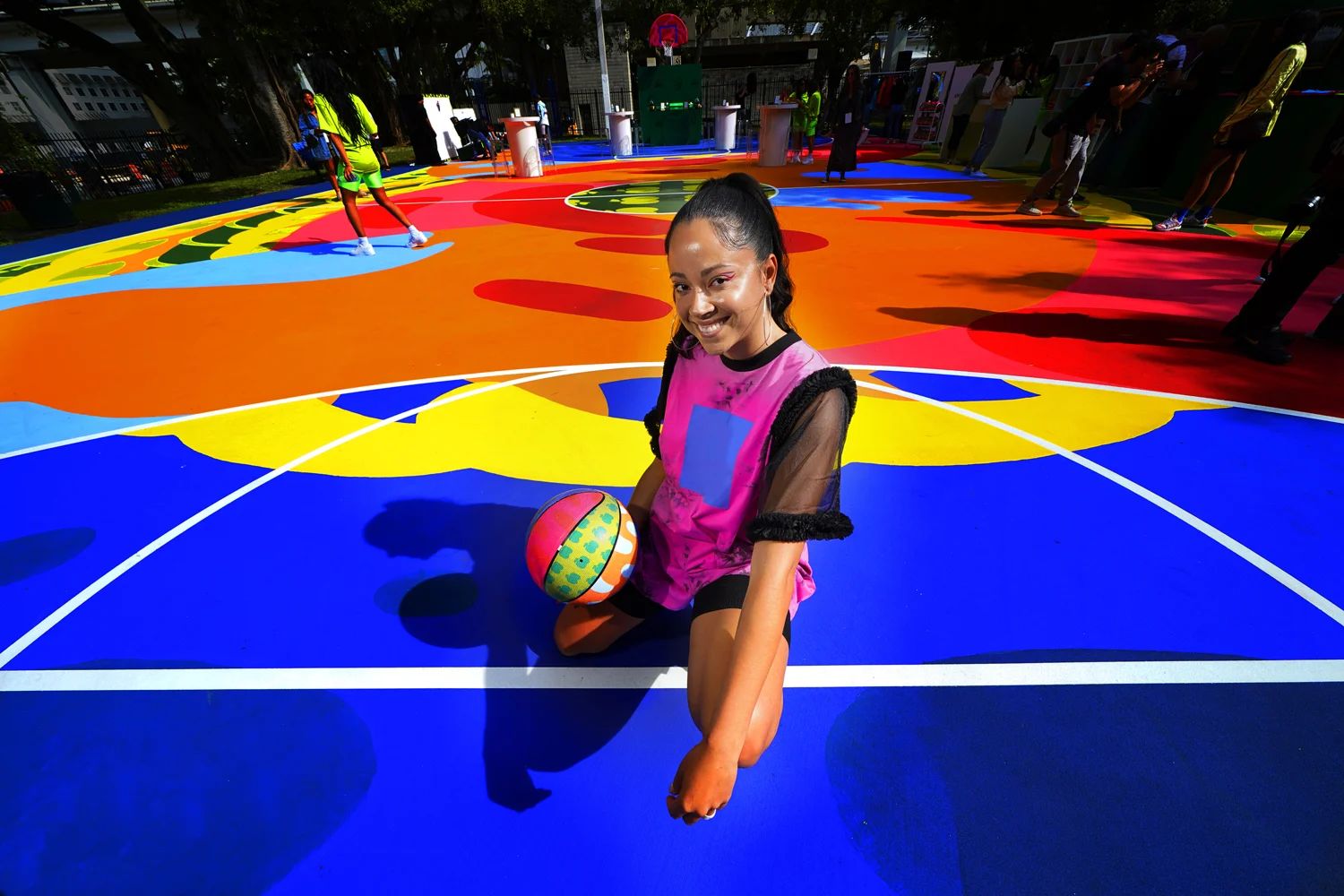 Art meets basketball in this installation. Can you tell me about your new purpose-driven partnership? How did it come to be?
Jimmy Butler:  This amazing [installation] really does come down to the phenomenal talents of D'ana. Our incredible partnership with Crown Royal Regal and what they've allowed us to create here really does honour the lovely community of Miami and allows us to give back to the community we love so much. We're still relatively young and so to be able to do this, at this stage of our lives, for our communities is special.
What was your favourite part about bringing this installation to life?
D'ana Nunez:  This court is a gift to my city, a gift to those who work tirelessly for their communities and their families. This is for [all of us] and I hope [generations to come] enjoy it as much as I do.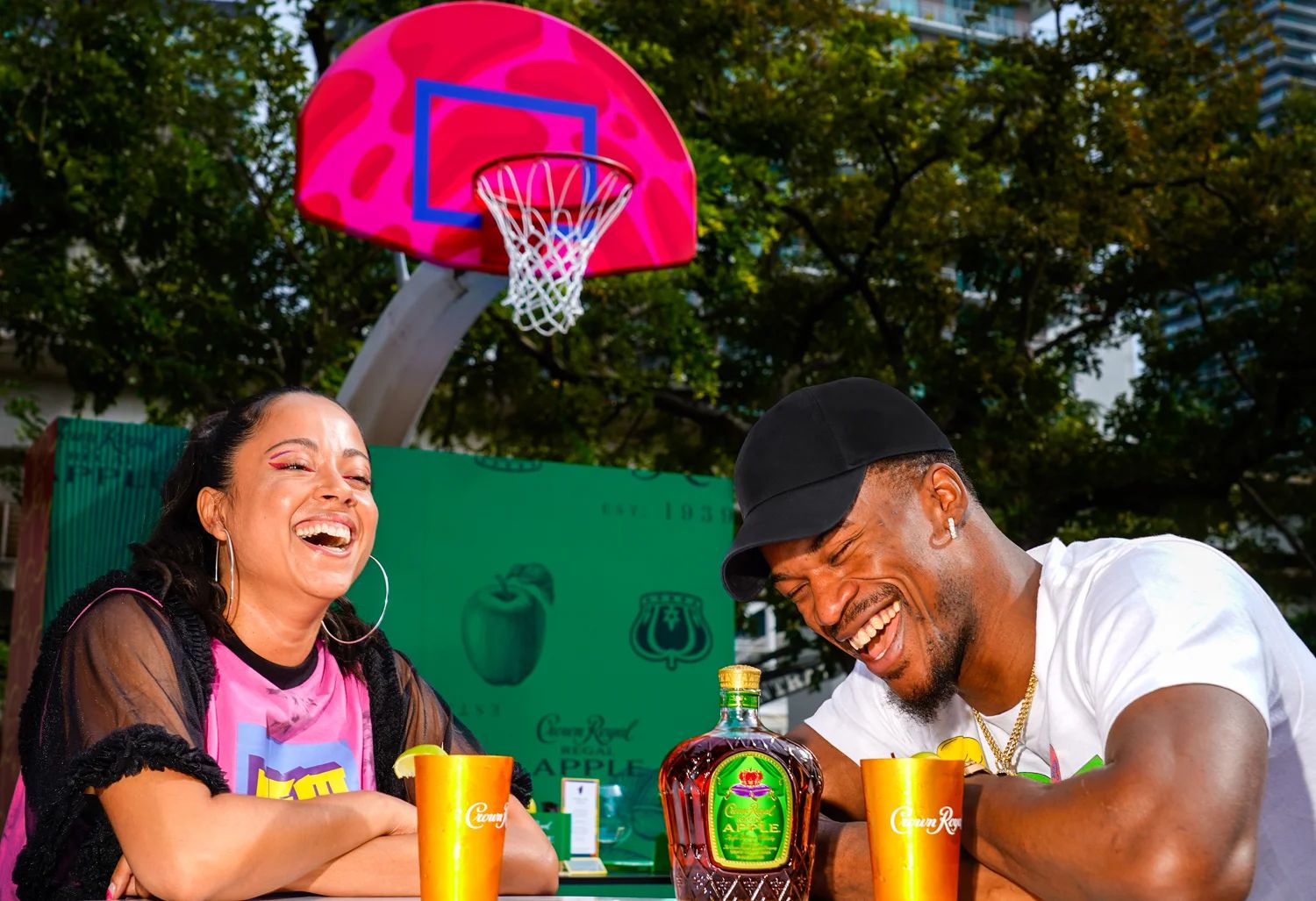 You've fully immersed yourself in the Miami culture now. What's the city been like for you and how important is giving back to the community via the arts?
JB:  Miami is an amazing city filled with great people that inspire me every day. I'm so glad to be here and be able to give back via the sport that's shaped me, but also through the arts. This is a vibrant, crisp and fresh court that was only made possible by the incredible talents of D'ana and I'm just glad I could be a part of it.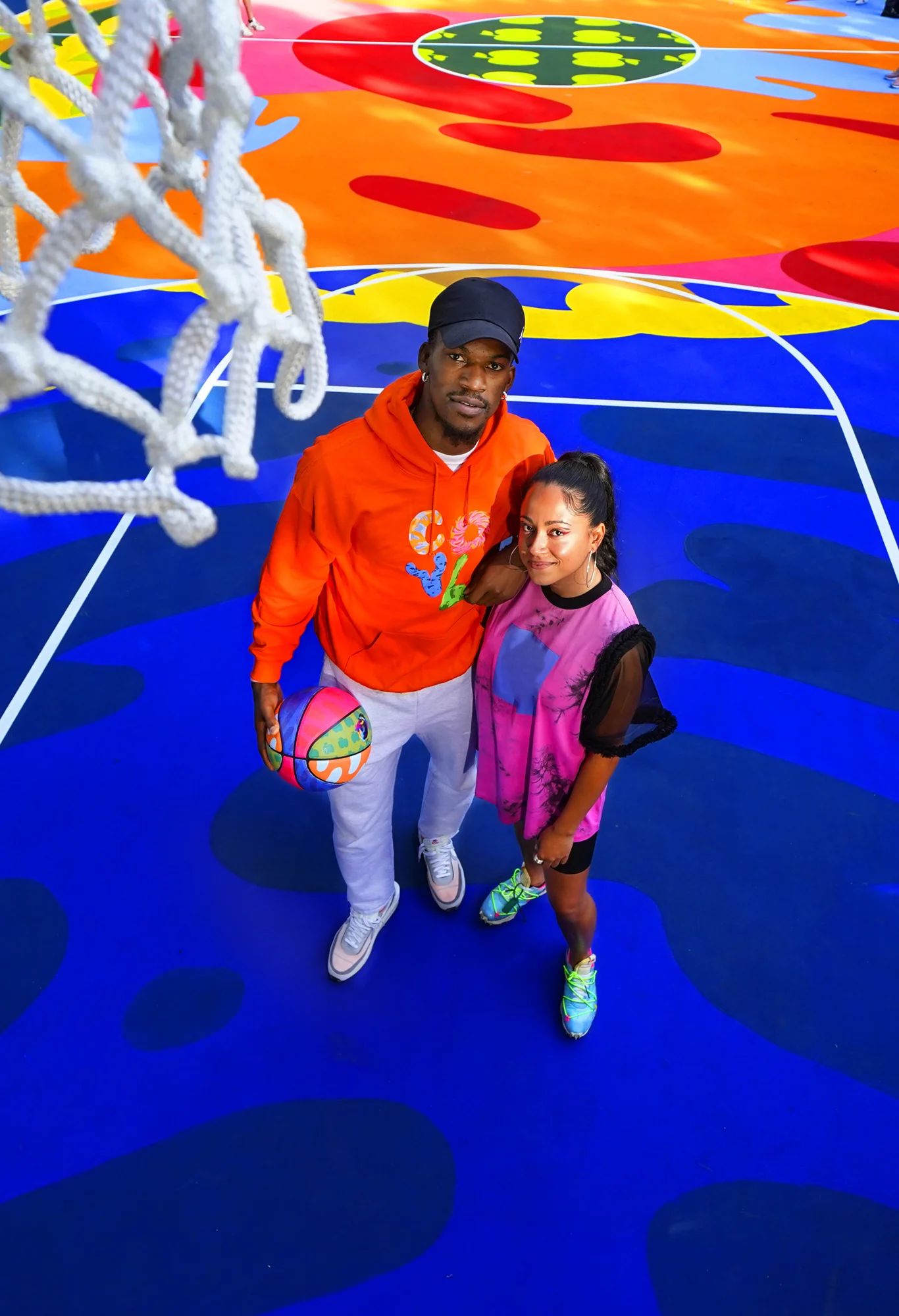 Miami Art Basel has established itself as a leading force in the art scene. What were some of your highlights from this year's Art Week?
JB:  It's my first rodeo. [Laughs] I'm just excited to see the city come to life in a new way and be surrounded by talented artists and creators like D'ana who can bring their ideas to life through phenomenal art installations like this [basketball court].
For the latest on D'ana Nunez visit www.covl.co, and for info on Miami Art Basel go to www.artbasel.com/miami-beach
interview by Alejandra Tenorio
photos courtesy of Crown Royal Regal Apple