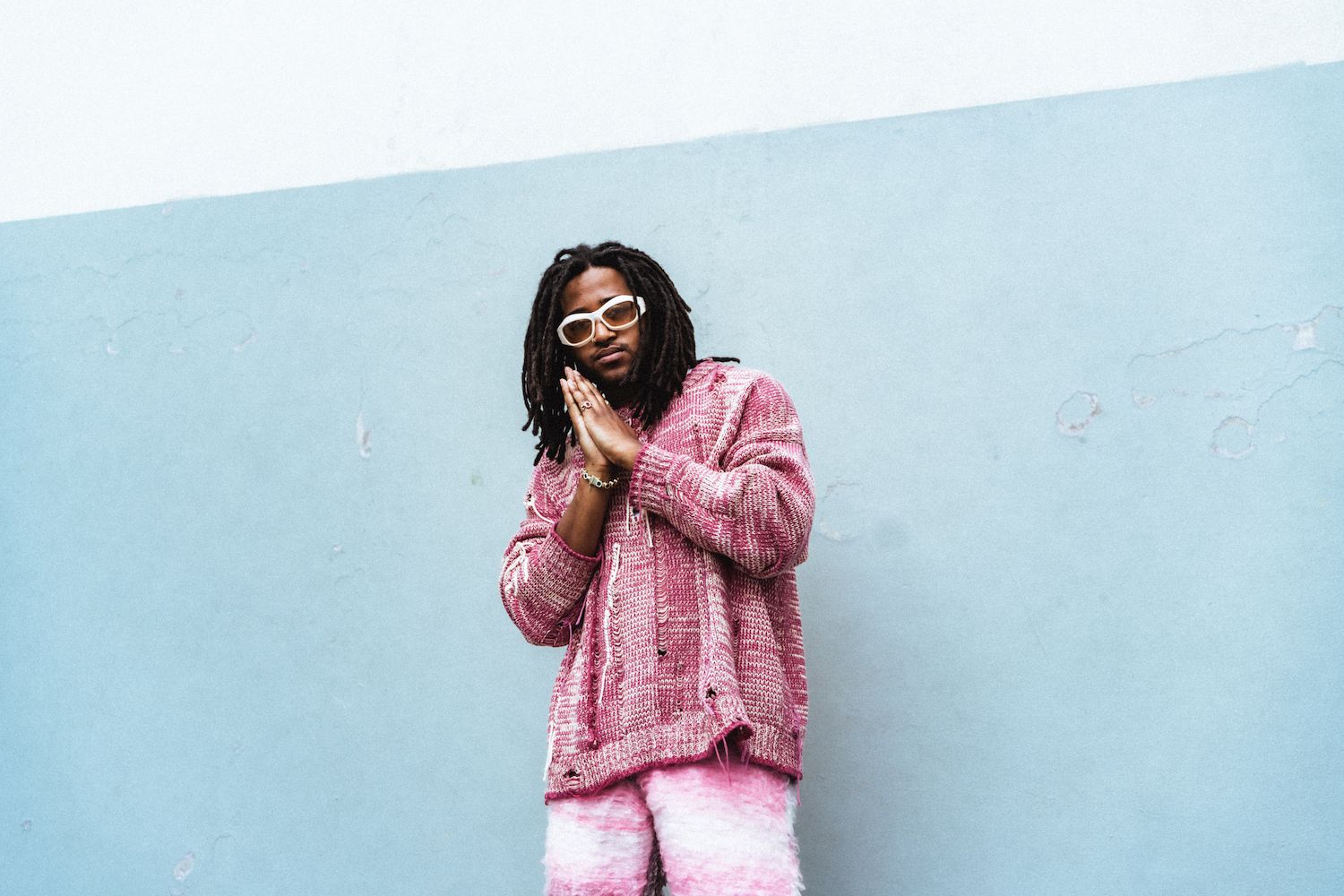 Austin Millz
If there is a project you will want to be playing this Summer, it is Austin Millz's 
Breathwork
. The upcoming EP from the electronic/dance producer who hails from Harlem, New York, is the perfect soundtrack for the upcoming summer season.
Offering something for every point of Summer, whether it be the drop trop driving feelings you get from the Estelle featured Freeway to the late-night vibes on the Alina Baraz featured Breathless or the high energy fast pacing Duckwrth featured Familiar. Breathwork will not disappoint at all. 
Having cultivated his sound by flipping and remixing songs adding his twist, Austin Millz is an Electronic/Dance producer and artist from Harlem, New York. Growing up in an eclectic city influenced his love for dance and hip-hop music. However, it was when he started experimenting in college with MPC boards and started putting on his videos on YouTube, chopping and flipping a whole variety of songs as well as creating beats out of whatever sounds he could cook up.
Fast forward to right now, where he has cultivated his sound and capitalized on his online presence by way of YouTube and TikTok, which he was able to grow and develop during the pandemic with the introduction of millzmondays which gained him 162.7K likes and 1.9 million followers playing various freestyles and covers.
With the release of his upcoming EP Breathwork, Austin is continuing with his style of infectious beats collaborating with the likes of Estelle, Dustin Conrad, Duckwrth and Justine Skye, to name a few, Breathwork is the perfect body of work for the summertime with a variety of feel-good anthems perfect for taking you throughout an ideal summer night wherever you may be, and however, you may be feeling.
With the release of his latest single, Breathless, featuring Alina Baraz, I spoke to Austin about everything from his Harlem influence, creating dance music in lockdown, collaborating, creating the perfect summer soundtrack for the dancefloor and more.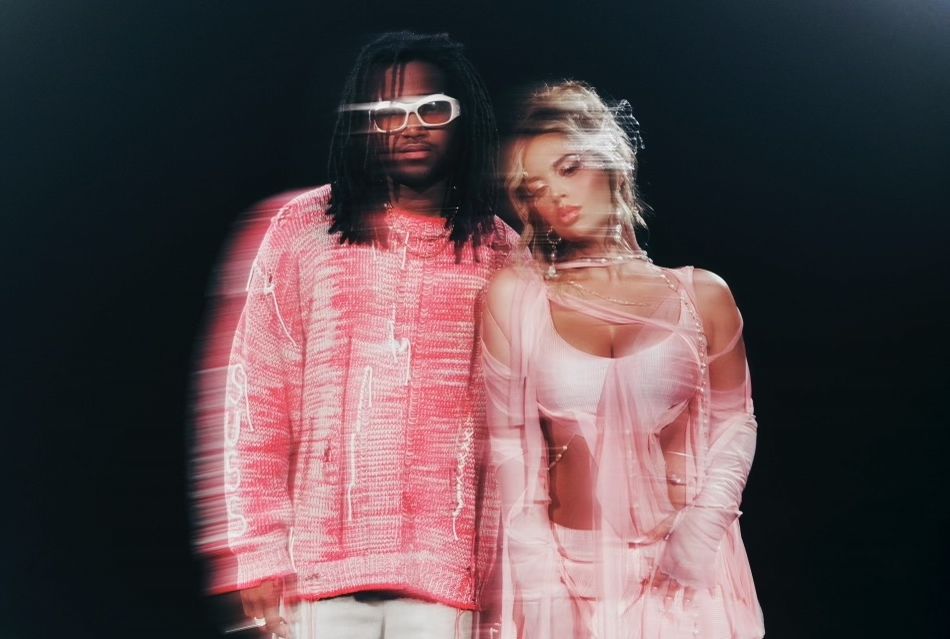 What would you say was your first interaction with music?
It started as a young boy growing up in New York, in Harlem. I was exposed to it in my household with different family members playing music. Whether it was on vinyl or cassettes, it was just all around. I didn't have a musical family per se, but it was just there, like leisure. People were listening to it all the time. In New York, it's always loud and busy, so we always just had music playing in the background, and it was just a part of the daily activity. So I was always around music. I loved it.
How did living in Harlem influence the type of music you make? 
It truly embodied me because, being in New York in Harlem and the Bronx, there was always something around. Hip-hop itself was created in the Bronx, and the roots are there, and then, like growing up, it was always around, from the barbershops to the streets to the bodegas. Like, hip-hop was everywhere. And it was always dope to me to see how it infiltrated the culture, whether it's fashion, the way you talk, language, everything, swag, the food. Hip-Hop was everywhere in New York, and I thought the whole world was like that until I travelled and saw something different everywhere I went. However, in terms of the dance music and the house aspect, it was definitely from my family and my parents because they would always be playing other cool dance music from New Jersey, Chicago, or Detroit. It all intertwined with hip-hop, though, so I didn't even see subgenres; it was just dope, soulful jazz music you could dance to. So house and dance music was always around, but to me, I didn't even see it as that. It was just vibes that I enjoyed.
Was there a particular moment or situation that made you want to be an artist? 
Honestly, growing up it was something I didn't see myself doing. It wasn't like I aspired to do music or be a musician. It happened later in life, right after college, because I didn't know if I could do it as a career. So after college, I figured, you know what, I'm going to make it something. I was always interested in production and making music, the soundscapes, but it was always behind my head. But it wasn't until after college that I realized, let me make this real; I can make something out of it. I went to Penn State and wanted to be an entertainment lawyer or a journalist. But once I got out of college and got a job, I was like, you know what? This isn't for me. So let me go back to my real passion because even in my dorm room, I had my MPC. I was cooking and knocking beats on my MPC and doing that. I could've been partying and doing homework, but I was always on the MPC, so it was always around, but I didn't know how seriously I could take it until I took that leap of faith, quit my job and said, let me do this 100%. 
How did moving from New York to LA impact your sound, if at all?
LA is where I honed in on my signature sound, where I figured it out, and where it all made sense. When I was in New York, I was still figuring out where the direction I was going to go creatively, branding-wise, and everything in totality. But then when I moved to LA, and that's kind of where I became independent, really found myself and my sound, you know, spreading my wings, like leaving my family and leaving my hometown, I kind of just found myself through the music, through the weather, through the new environment that LA is. It uniquely individualized me and helped me figure out who I am. I'm still Harlem to the death of me; it reaps through my blood wherever I go. I'm going to still be in New York, but LA is where I creatively found my sound. The weather, the niceness, the breeze, and the good positive vibes of LA, combined with grittiness with New York, balanced out what I had and helped me figure out what Austin Millz was to me. 
You released your first original tracks as a mini project called Midas during the pandemic, tell us more about that whole experience?
It was a fantastic experience, honestly. The reception that people have been giving my remixes and covers has been a blessing. And just understanding my sound, mixing the old with the new. Going into new territory with the original music was a cool uphill battle in a good way. It allowed people to know he does make original music as well. He is coming into this for artistry. So the Midas project was cool, and I got to work with many excellent features and fantastic individual collaborators to make it come to life. And it was a good process of learning how to do things, especially during a pandemic when people couldn't be outside, and my music is meant to be enjoyed outdoors and something people can enjoy in that way. This is why I'm looking forward to this new project Breathwork because people can accept it and take it all in and process it the way it should properly, which could be in an environment where you can dance outside and feel good. So Midas was a great testimony and a great preview of my music capabilities, and I'm excited for people to hear the new things.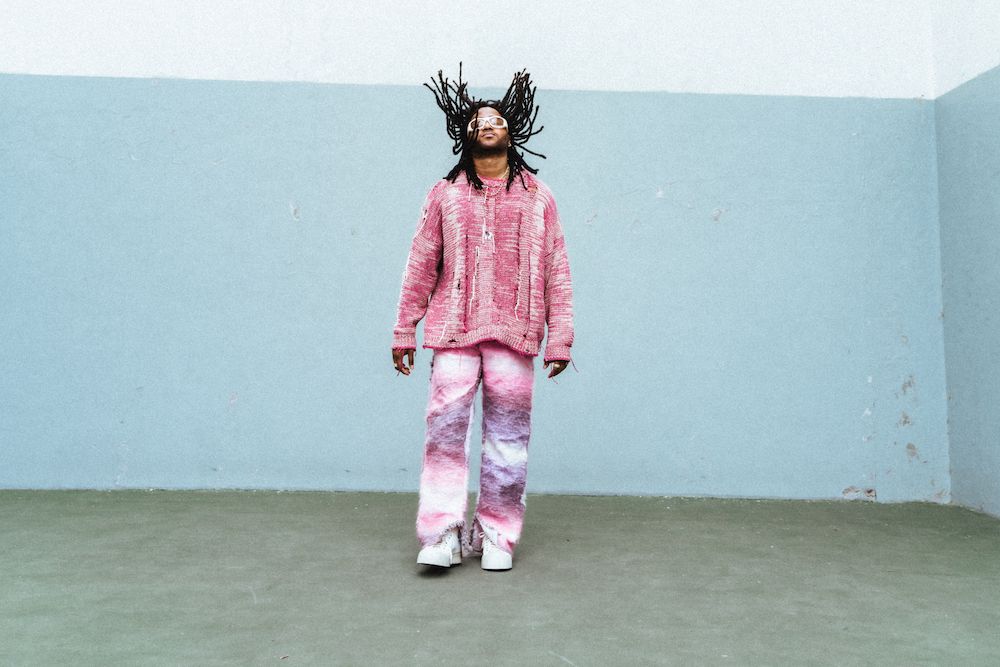 How did the process of making Breathework compare with Midas?
The processes were very similar but also different. I enjoy collaborating with people in person in real life because I get the best out of them in that way. I get to know the artists, I get to talk to them, I get to dive deep into their lives, and they can dive into mine, and then they can also come into my world. For Breathwork, I was lucky enough to work with everyone in the studio except Dustin Conrad because he was overseas. I dialled down on the tracks and treated each one so special it was a great process. Every single session for the project was incredible. The studio sessions were parties, good times, laughs, and joy, making it focused, and we tried to make the best product possible. These artists came into my world. Some of these artists haven't released any dance up-tempo tracks, so they took a chance with me to let them into my world, which I appreciated. 
You worked with the like Sabrina Claudio, Estelle and Alina Baraz on the Breathework how did the collaborations come together, and how intentional were they for the EP?
It was very methodical. I made a checklist and a goal of who I wanted, and they were on it. It worked out the way it was supposed to be. It was very intentional, and I was lucky enough to get the features I wanted, and it just so happened that they were excited to be a part of this. We had an equal understanding and mutual respect, which made each of the songs that happened on this project unique in how they came together.  
Estelle was one of the people you worked with on the song Freeway. How was your experience working with her?
I reached out to her via DM during the pandemic, and a couple of months later, she responded, and then it was a bit had been back and forth since 2020, And then I think last year we just finally connected, and it was magic she came to the studio. I played her a couple of beats, and one was for Freeway, and she was like this is it. So then we started writing, and I knew we had one when she got in the booth. I wanted this classical Estelle style, and it worked out so perfectly.
You also have a song with Alina Baraz which is your current single Breathless, how did that link happen?
I've been a fan of Alina since the golden era of SoundCloud so getting the opportunity to work with her meant a lot to me. She has such a special way with her lyrical storytelling and her tone is just magical. I wanted to showcase the breadth of what I can do sonically. Alina came into my world and really brought it! Up-tempo, classy, innovative, and sexy is the best way to describe our new single. I couldn't be prouder of what we created.
Throughout the process of making the EP Breathwork, how much did the concept change?
When I started the whole concept of this, it didn't change per se. I had some other ideas floating around, and I will do that soon, so I am still determining what to reveal; when that does happen I'll let you know. But yeah, like this, this one came together very intentionally. It worked out how it was from the beginning to the end, and all the features and everything came together. Like the vision, we've seen it through what we wanted to do with this project. 
Why did you chose to call the project Breathwork?
It was something I had been thinking about for some time. I had been thinking of different names, and nothing stuck with me. But then, once we had Inhale / Xhale with Sabrina and Breathless with Alina, things made more sense and worked themselves out. So, I came up with the title, and it feels poetic, exudes strength, and has a lyrical quality. And for me, it also represents the connection between breath, rhythm, inner self and music. And I love that the idea of Breathwork can put you in a state of euphoria and serenity. So, like all this stuff, I want the music to make you feel so that that represents what the music meant to me. 
How did you decide on your single choices when rolling out the EP?
We wanted to let people know that the Sabrina track is just the lead single, a taste of what will come. Let people know, okay, is this serious? And then with Estelle, it lets people know I'm touching into that territory of, you know, that nostalgic but yet still modern. Now we're going back with Alina. I want to keep hitting different other artists, not trying to stay similar and consistent. So everything, in our way, made sense.
Coming from Youtube and building your social media presence with TikTok and millzmondays, how important has the internet been in developing your career?
The internet has been and is instrumental in my career thus far because it connectome across the world. I play shows from South Africa to Saudi Arabia and Dubai, and it's all due to the internet, and just connecting with people and folks with like-minded individuals like mine sounds like they gravitate towards my sound. I get to experiment, learn different things, and learn what people like from all walks of life. So it's great. Connecting with the internet has been a beautiful thing. Just seeing Millz Monday's reception over lockdown, the positivity and the happiness it brings to people's lives. So that I can connect with other people, the internet has been so good to me, and, you know, I learned how to do different things with the internet and use it branding-wise, music-wise, and all create like all types of creative-wise. So it's just been great for me now. 
As someone in electronic dance, how much are you in tune with and influenced by musical trends verses crafting your own sound when it comes to your music?
I definitely pay attention to the movement and the pulse of what's next and what people are gravitating towards. I love being new and fresh. Essentially being a producer and DJ, you have to pay attention to what's going on around you, and even for me I'm kind of like an A&R if I'm putting people on my tracks I'm really thinking about what they're doing and whose next and who do I like. And I'm always conceptualizing things in my head I have what I want for the next project already in my mind so yeah stay tuned for the next bunch of music that's coming. 
Breathless with Alina Baraz is out now, follow Austin Millz via @austinmillz
Interview Seneo Mwamba