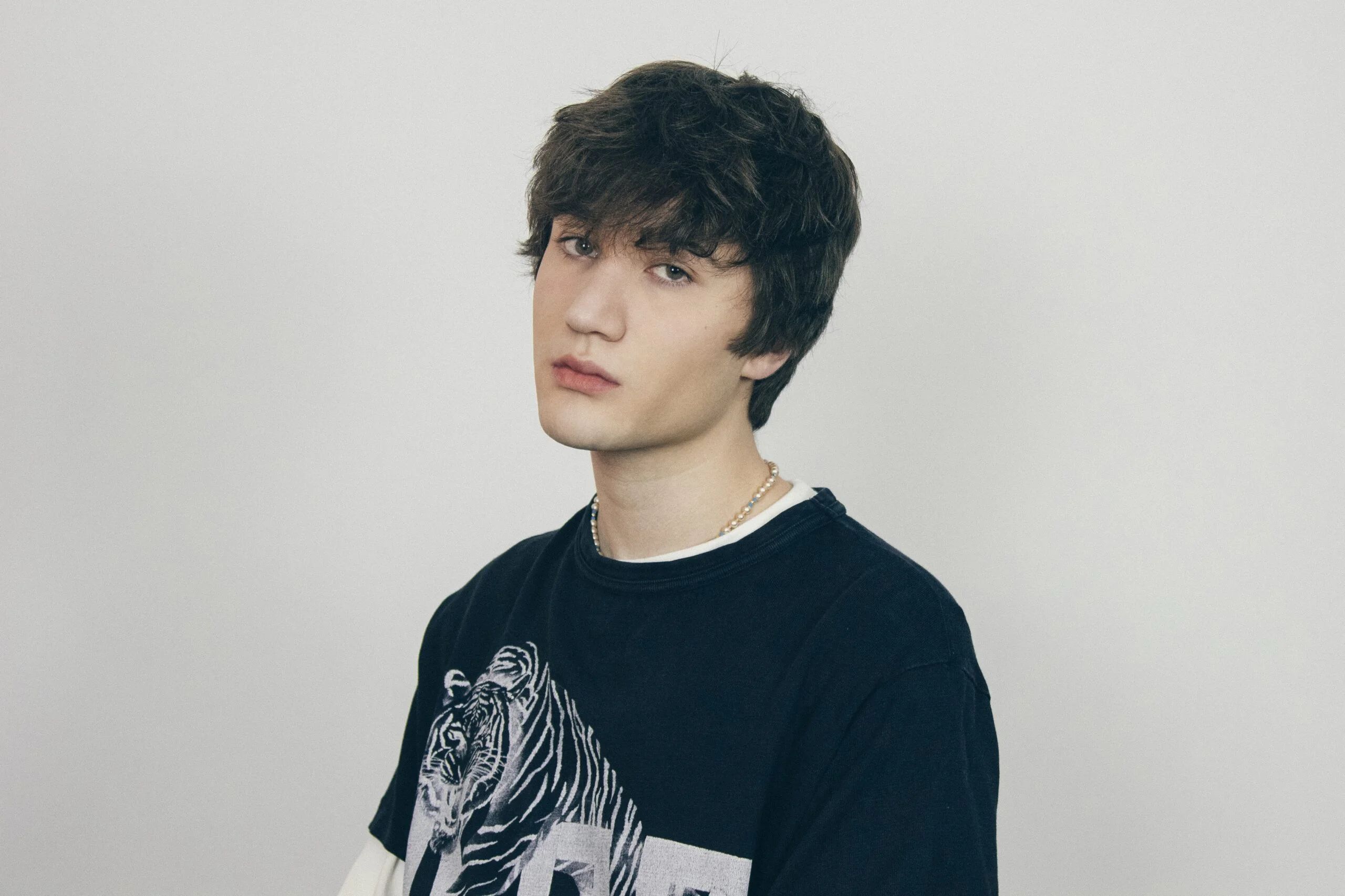 beaux – 'a love letter to the moments spent outside' – Track-by-Track
Dirty Hit's beaux releases his second EP 'a love letter to the moments spent outside' and pens a track-by-track exclusively for 1883 Magazine.
Despite only being in his early 20s, Surrey-born artist beaux has been honing his craft for years; choosing to speed through his years of schooling in 18 months so he could properly focus on and pursue music. Now, after sliding into Jamie Oborne's DMs in 2019, he's signed to Dirty Hit and joins the likes of Wolf Alice, beabadoobee, and (of course) The 1975. 2020 marked beaux's first release: an EP called 'I Don't Want To Make It Alone, I Want To Make It With You' and if his debut EP was centred around struggles, internal battles, and loss, beaux's follow-up EP—'a love letter to the moments spent outside'—is his version of a musical exhale. Inspired by finding bliss through new friendships and connections, beaux's latest collection of songs is a masterclass in pop; perfectly blending intricate melodies with touching lyrics.
Luckily for us, beaux took a quick break from creating & self-producing tunes to pen 1883 Magazine an exclusive track-by-track of the EP and give listeners some extra anecdotes on the influences and inner workings of the EP.
'come outside, it's sunny'
"'come outside, it's sunny' came together after I bought a synth – I'd never owned a physical synth before, up to this point I'd just done everything on my laptop. So I started messing around with it, and I ended up making this soft, high pitch sound that felt quite mesmerizing, so then I just built layers on top of that and it felt like a really nice introduction to the nature-inspired vibe of the whole EP."
'oh dear, oh beaux'
"This song is basically a conversation with one of my closest friends. We always call each other whenever we've got an issue, and essentially this song is her telling me to pull myself together, which may not always be what you want to hear, but often what you need. I bought this microphone made from a soup can on eBay, and used that to record the muffled phone call-sounding vocals. Best £18 I've ever spent."
'by the lake'
"I wrote this one right after making the intro, so the production is very similar, lots of the same elements being reused. This is just about life in lockdown for me, back when the weather was a bit nicer. There's a very nice lake near where I live, I love going there, and I'm probably going to reference it many more times in future songs."
'i've got a best friend'
"I'd gone through a period of not being that close to anyone, especially when I just locked myself away to work on my music, so I wrote this after I became close with someone again. Once again, there's lots of references to different moments of my life during lockdown, like "we've got to send the post, the email says their close, so take a shot I like a lot and tell me how to pose" – I needed a press shot for my first EP campaign, but couldn't go to a proper shoot because of lockdown, so I took the photos at home using a disposable, and we were having to rush because I got an email saying the DHL delivery driver, who was taking the camera to the photo development place, was right around the corner."
'when i talk to you'
"This was a song that I wrote before the lockdown that I later added to this EP, you can tell as I say "I'll come and see your show, you'll come and see mine" – poor clueless 2019 beaux had no idea what was about to come and slap that idea down. This was probably my favourite one to produce as there's just loads of little details scattered around, especially towards the end, there's actually a whale sound that swims around your head if you listen closely… no particular reason why I added that, but sounds very sick."
'interlude'
"I used to do musical theatre and before the show/during the interval, you can hear the orchestra in the pit warming up and just messing around with their instruments. I wanted to create a similar vibe right before "what's the point?" as it feels like a slight change of pace, so I added this interlude as a transition and a bit of a build up. So you hear the drums from the next song being tested and the chords on the keys being figured out, and I'm humming the verse melody over the top of all of this, you know like warming up my voice."
'what's the point?'
"Another lockdown tune! All the lockdowns have obviously not been ideal and I can't wait to get back to normal life, but I did make some really nice memories during the spring and summer last year. I got to spend more time than usual with those closest to me, and we spent that time going on long walks around my area and skateboarding – just living life a bit more slowly than usual. This song is a focus on those positive moments and the contentment that I found when it was warm outside."
'scene on the train (love from zero)'
"This is my favourite song on the EP. It's the only song that I haven't written from my own perspective, instead it's written from the perspective of Zero, a character in Wes Anderson's The Grand Budapest Hotel, which is the best movie of all time. My bio on Spotify is a lyric from this song, "you gave me a place 'cos i was at zero" :)"
Intro by Kelsey Barnes
Listen to beaux's new EP 'a love letter to the moments spent outside' now!