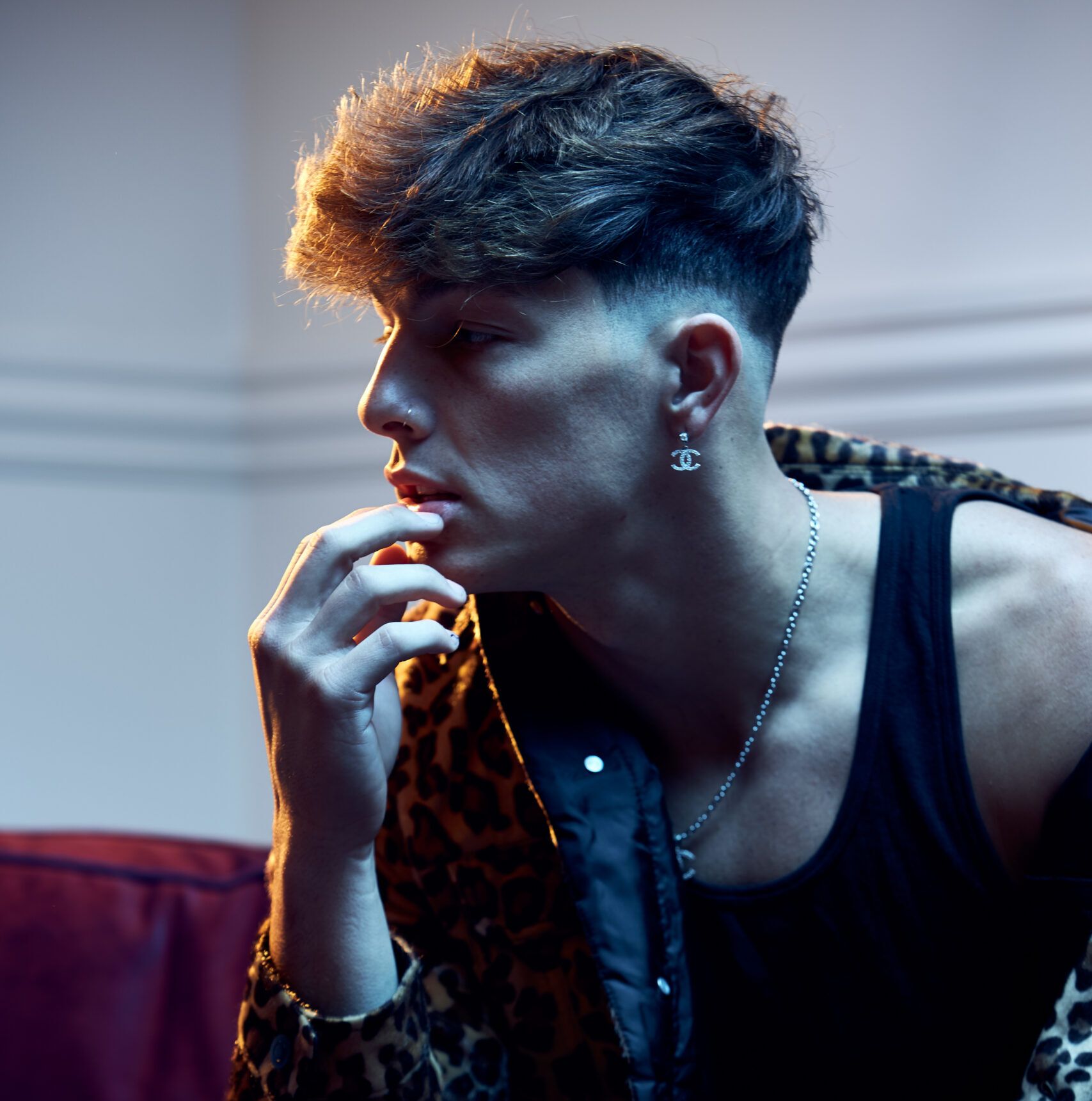 Tayler Holder
To define Tayler Holder as anything but a powerhouse would be an understatement and his debut single '100 Rounds' is perfect proof of that.
The deftly-produced single marks a new chapter for TikTok star Tayler Holder even if it does feel like a long time coming for him. The 23-year-old always wanted to pursue music when he was younger, but back then he could never find the right tools or people to help him bring his vision to life. Now, on '100 Rounds', a track co-written and co-produced by Holder & his collaborator Glenn Travis, it's clear how passionate Holder is about music & how he creates it. Displaying his rich vocals paired with rhythmic beats, '100 Rounds' is Holder's journey into the R&B space, a genre that differs from the pop & rock tunes that many of his fellow TikTok comrades are leaning into. 
Speaking with 1883, Tayler Holder talks about his love & passion for the genre, his desire to stay true to who he is both on TikTok and in his music, and why '100 Rounds' is the perfect debut single for him.
I feel like your debut single is a long time coming for you — you've been working on music for over a year. How does it feel to finally be releasing music?
Honestly, it still feels so unreal. It's been in the making for about a year and a half now and I've been working every week and putting in a lot of hours to perfect it, so the fact that it's finally coming out is so exciting. 
Tell me a bit about '100 Rounds' and the inspiration behind the track. It was recorded almost a year ago, right?
Yeah, I wrote and recorded it in my apartment at the beginning of last year with my producer Glenn Travis after getting connected through mutual friends. I told him that I love his work and that R&B is what I love and the genre I wanted to dive into. The song isn't about a personal experience or anything like that, we were just in the studio and it's what we decided to make.
I loved your cover of 'Drivers License' but what I loved, even more, is when you clapped back by singing acapella in your kitchen to someone who said you use autotune when you don't. Do you feel an extra bit of pressure to prove yourself as something other than someone on TikTok?
I wouldn't say I've made that complete transition yet because "100 Rounds" is my debut single, but it is a hard transition — going from TikTok into the music industry. You want to be taken seriously in the music industry for your work. The response to that comment was a bit of a joke.
I thought you sounded amazing! You just woke up and started singing in your kitchen. 
I don't think people realize that autotune doesn't make you a good singer; you still have to be able to sing. You have to be able to hit those notes. I think they were hearing the reverb and echoes and they were assuming that it's autotuned, which isn't the case. 
You proved them wrong in the best way, which is great.
Yeah, it's whatever!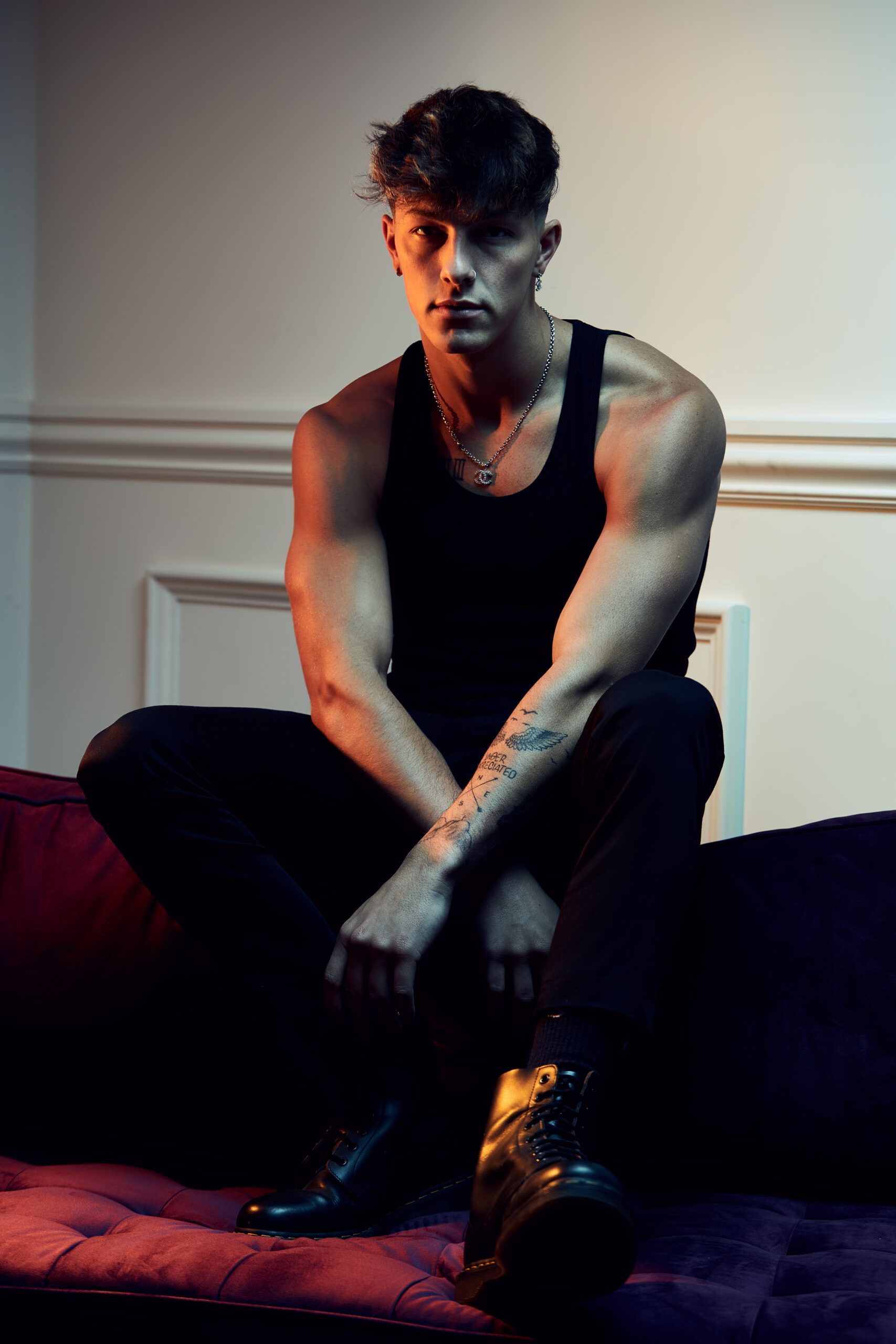 Some people get in over their heads with viral fame on platforms like Instagram and TikTok, but you seem focused on creating quality music. Do you ever find it difficult to not give in to what other content creators are doing and just focus on the music?
It's something I struggled with a lot at the beginning. In the beginning, everyone wants to be famous. I'd see other people making viral videos and I would try to make those videos as well. I was trying to do whatever I could to make enough money and trying to make whatever was popular. I realized it didn't matter at the end of the day because if you're not happy yourself, what is money? What is fame? Those things don't matter if you aren't happy.
Did you always want to go into music when you were a kid?
It's so funny because I would watch videos of Justin Bieber and Shawn Mendes and think about how sick it would be to have a career like that, especially since they both started by posting videos online. I never knew how to sing but I always loved it. I was the kid in the shower singing! I started doing vocal lessons over the last few years and working every single day. It's been something that I've been working towards for a long time because I've always had the passion for it, but I never had the knowledge or programs or connections to do it myself. 
As you've started to have more and more writing sessions, have you found that to become a bit of a therapeutic place for you?
Honestly, it's my safe space! Anytime I'm feeling anything at all, that's where I go. Happy, sad, anything at all — I head to a writing session. I'm horrible at talking about my problems to my family and friends, so the way I've been talking about my problems is through my music. You guys will hear it all soon!
I saw your bio on Twitter about working with Drake which I know was a joke, but who are some artists you'd love to collaborate with in the future?
[Laughs] It's so funny because I made that bio as a joke back when I made my Twitter in 2013! I said I was never going to change it. I'd love to work with Drake, Justin Bieber, and Shawn Mendes. Working with Jason Derulo would be cool too, he's become one of my good friends. Those artists are amazing in their respective genres and they are all people I look up to.
In the profile for Variety, you say you've been wanting to pursue music for your whole life but you never felt you had the right environment or people around you to do it. How has it been to both find the confidence to pursue music and also find a group of people who want to help you bring your vision to life?
It's amazing. I've been doing a lot more writing sessions more recently, but it's always been Glenn & I! I've always been a super reserved person; I'm always good with people but I like being in a small group. I don't like a lot of people knowing I'm recording. I was always nervous being around people and now that I've been working over the last year and a half, I've been getting a lot of great experience. It's all been eye-opening for me. 
You launched and now manage The Compound, a talent incubator. It feels like taking on a lead role is natural for you; how has that experience been for you?
I started all of this [The Compound] because I love helping people. For me, in the beginning, it was hard, so if I'm able to help people out by lending them a hand, I'm going to do it.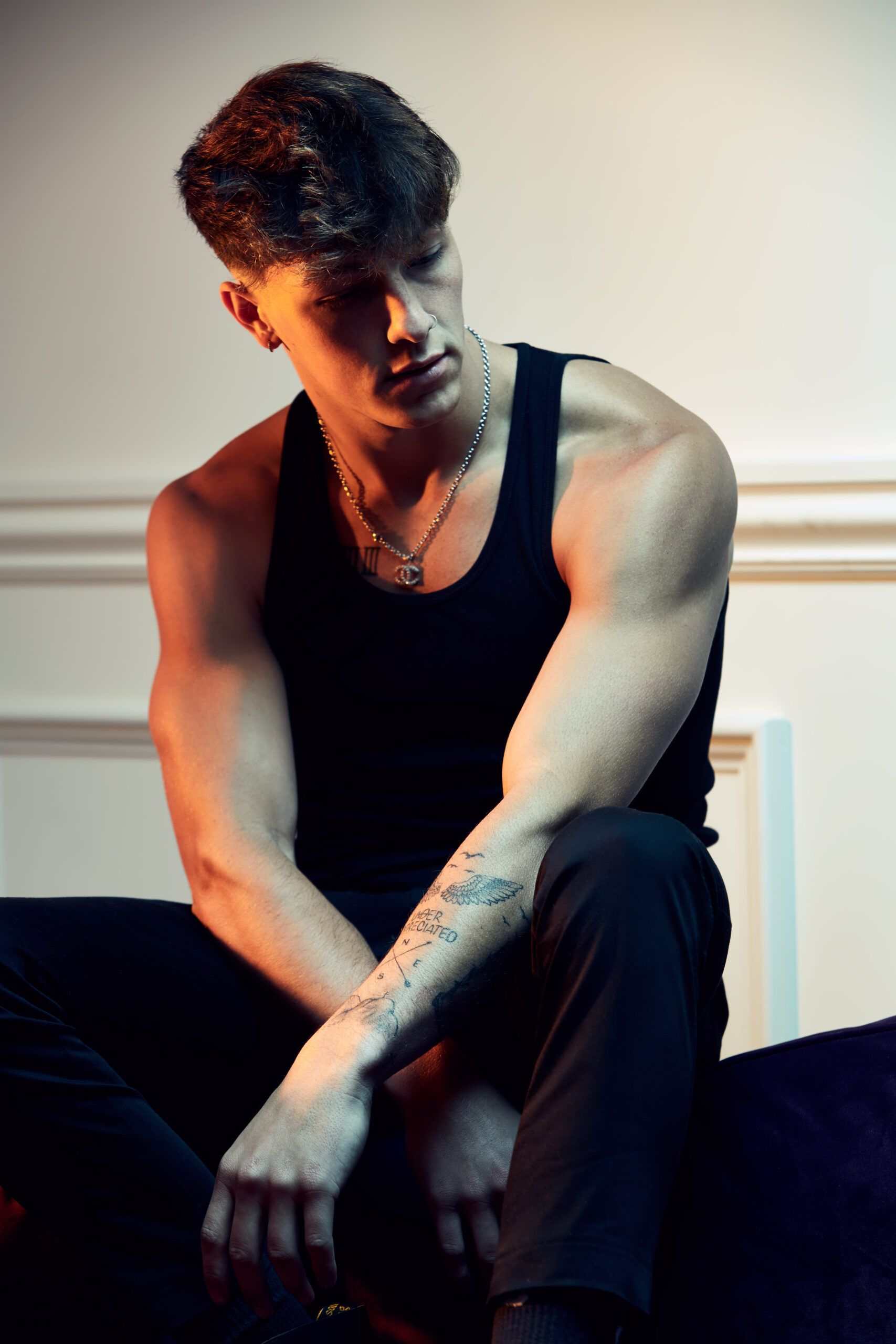 Besides '100 Rounds', what's next for you?
New music in the future, for sure. I'm excited for everyone to hear what I've been doing for the last year.
Lastly, if you could manifest one thing for this year what would it be?
That's a huge question! I think everyone is thinking the same thing — for the world to be back to normal. We've realized the importance of the little things, like going to dinner with your friends and going to concerts. I want to tour and meet my fans! I can't wait to be able to do that.
Are you excited to play live shows one day?
Oh my gosh, I'm so excited — you have no idea. I used to do social media tours back in the day where you'd do meet and greets and stuff, but being able to perform my music and hear people sing it back to me is something I'm excited to experience.
Interview by Kelsey Barnes
Photography by Brian Doherty
Listen to '100 Rounds' by Tayler Holder here!